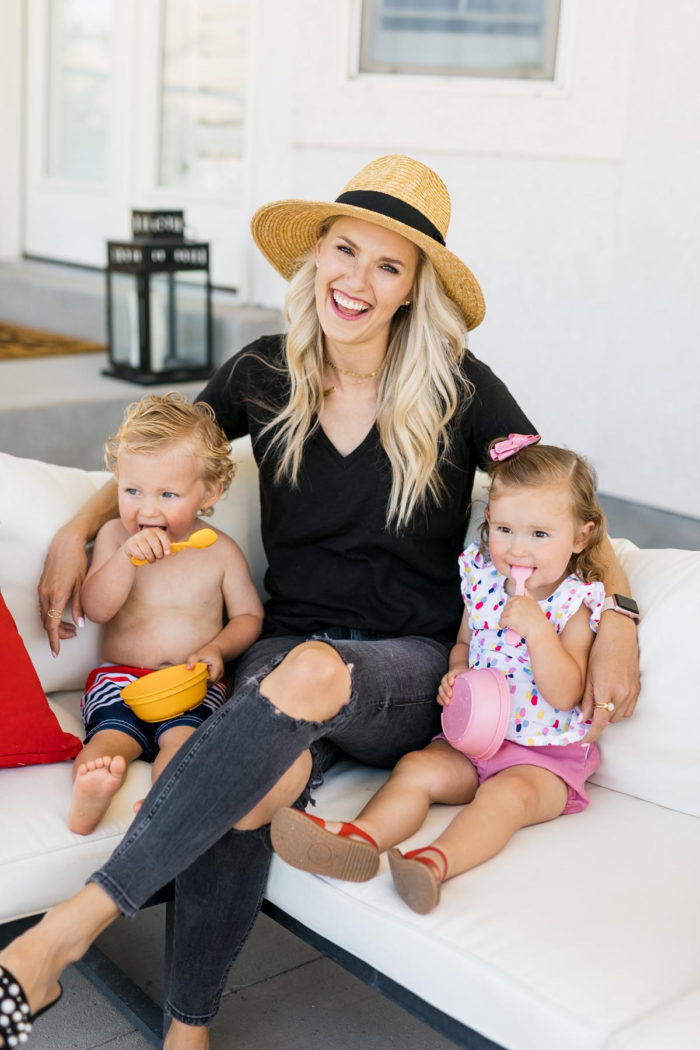 It's here! Our Utah AND Idaho fertility grant applications are now open! Click here to apply. Remember that you must be in attendance at either our Pleasant Grove, Utah event on September 8th or our Boise, Idaho event on November 10th to be eligible for a grant.
---
HOW IT WORKS
---
Apply here for a Bundled Blessings Fertility grant.
If your application is accepted, you will get two tickets for the event that you are applying for.
When ticket sales go live (dates to be announced), your friends and family members will have the chance to buy tickets to the Bundled Blessings Fertility dinner auctions in your name. Each ticket purchased in your name is an additional entry into the lottery to win a fertility grant on the night of the event. There are no limits to how many tickets your friends and family can buy. If they cannot attend in person (say, your grandmother lives in a different state and wants to support you but can't make it), they can buy a not-attending ticket in your name for an additional entry into the lottery.
---
THE BEST V-NECK SHIRTS IN THE WORLD TO HELP RAISE MONEY FOR INFERTILITY!
---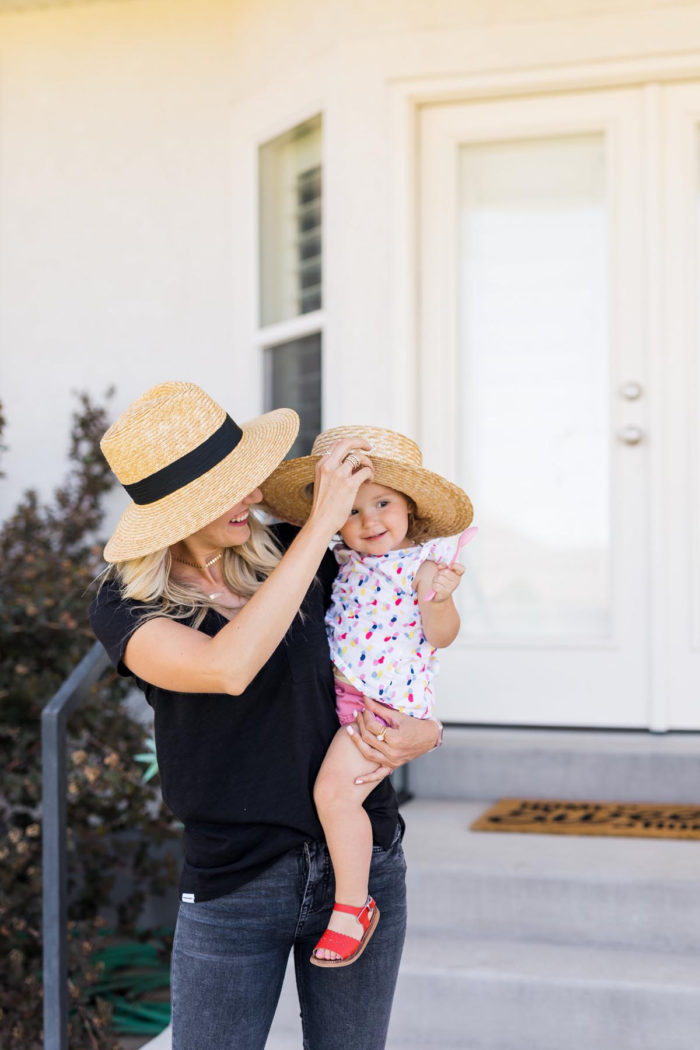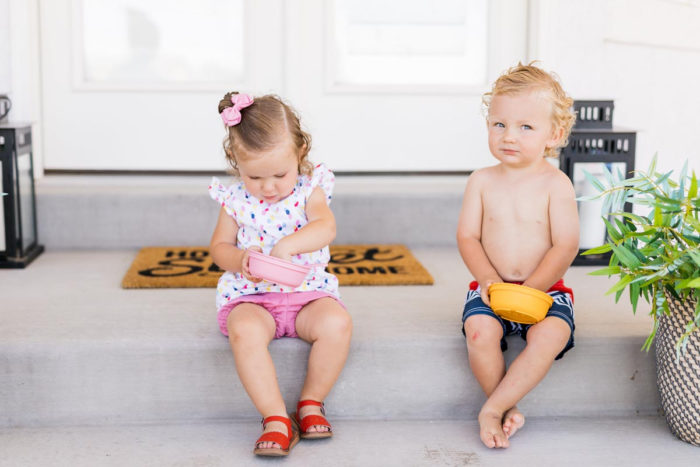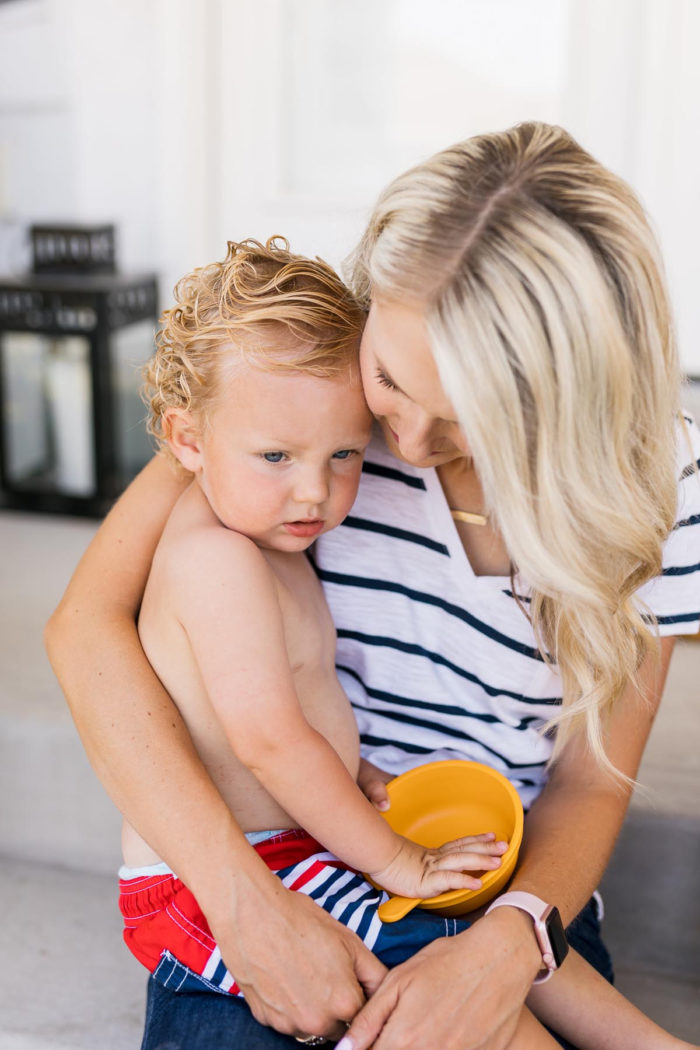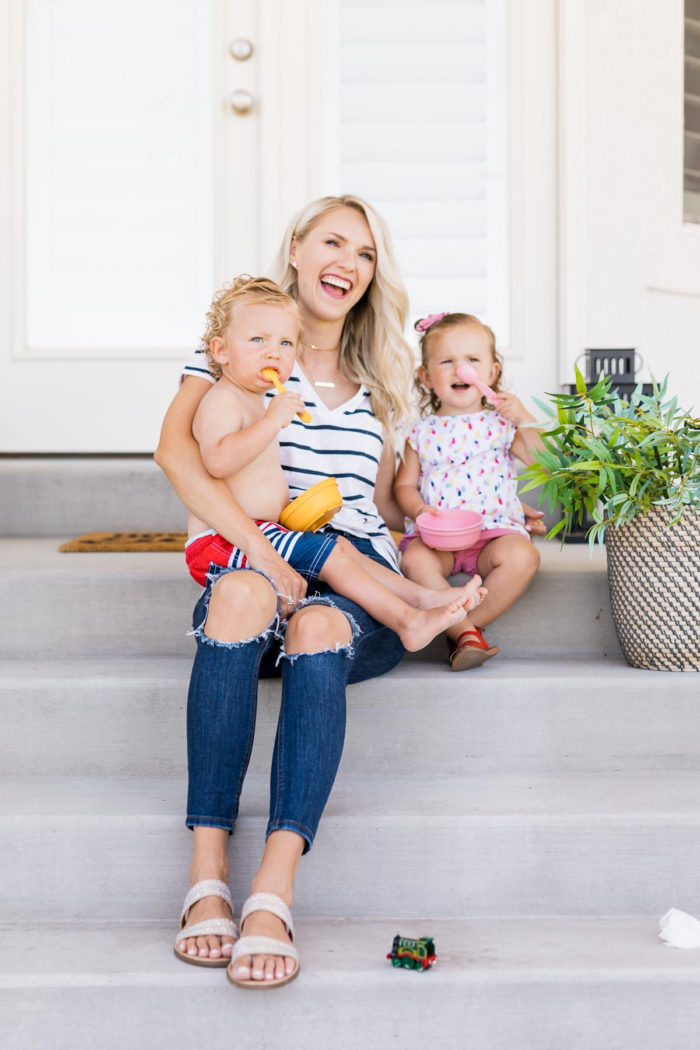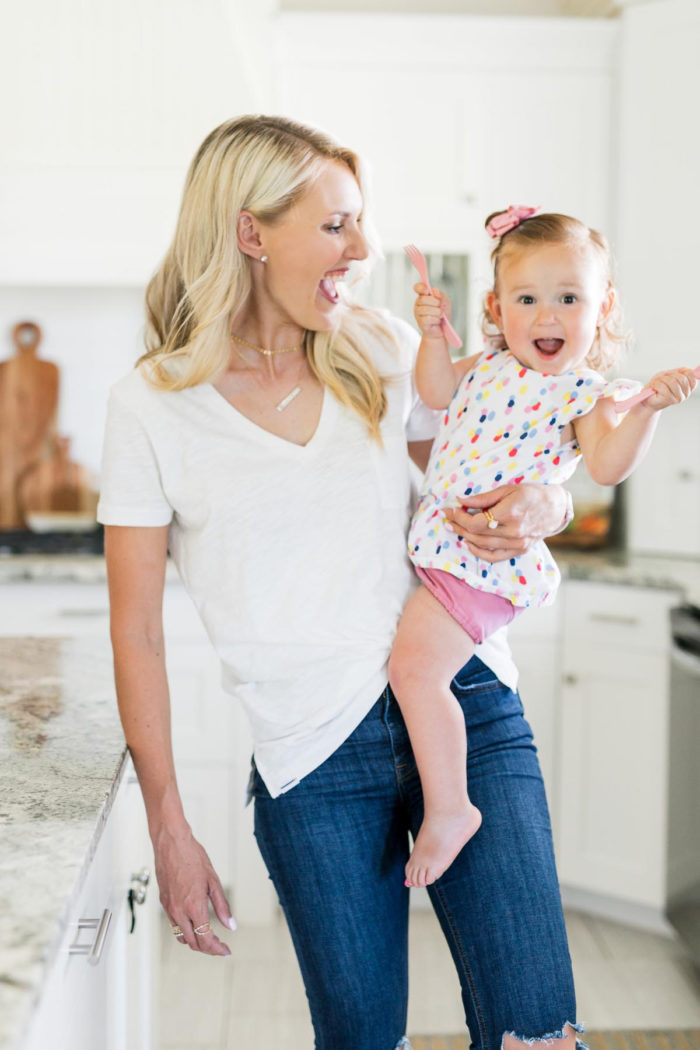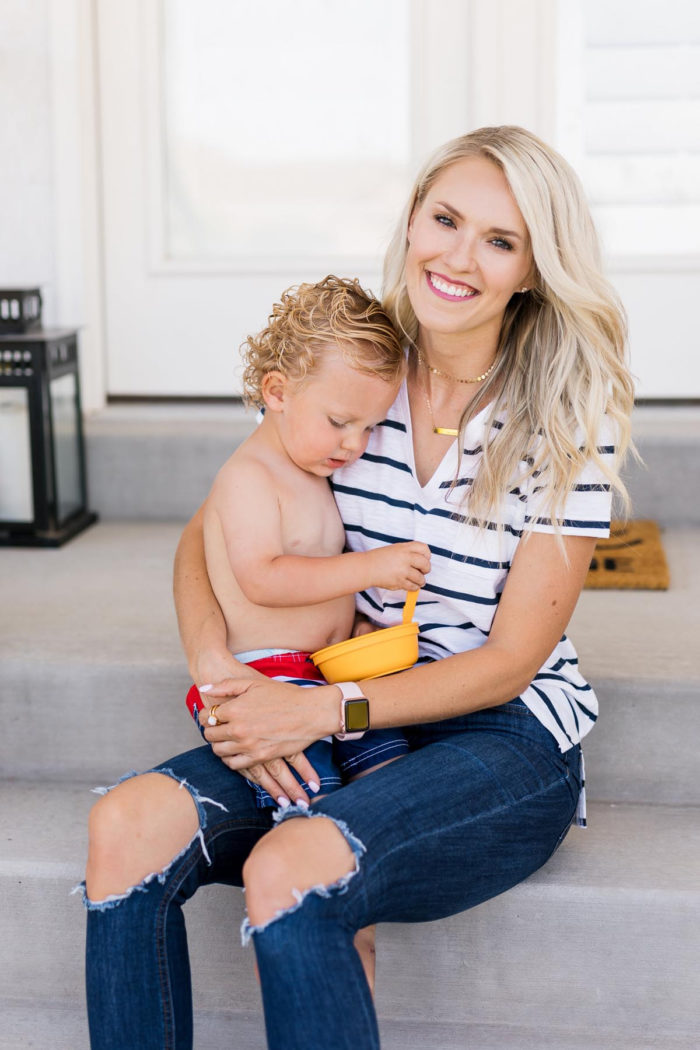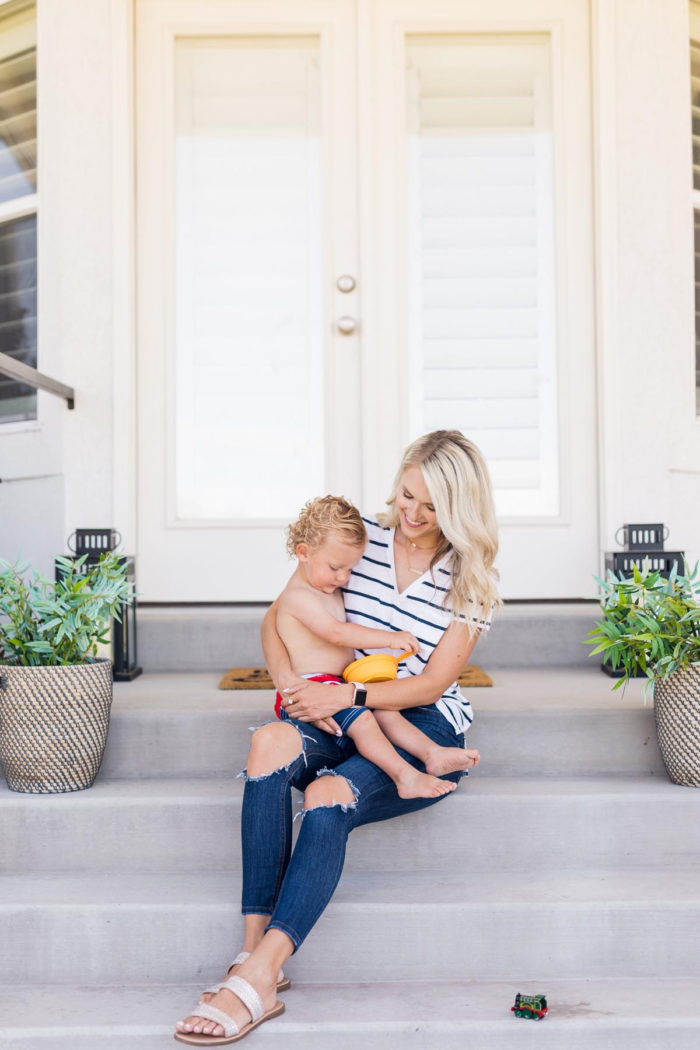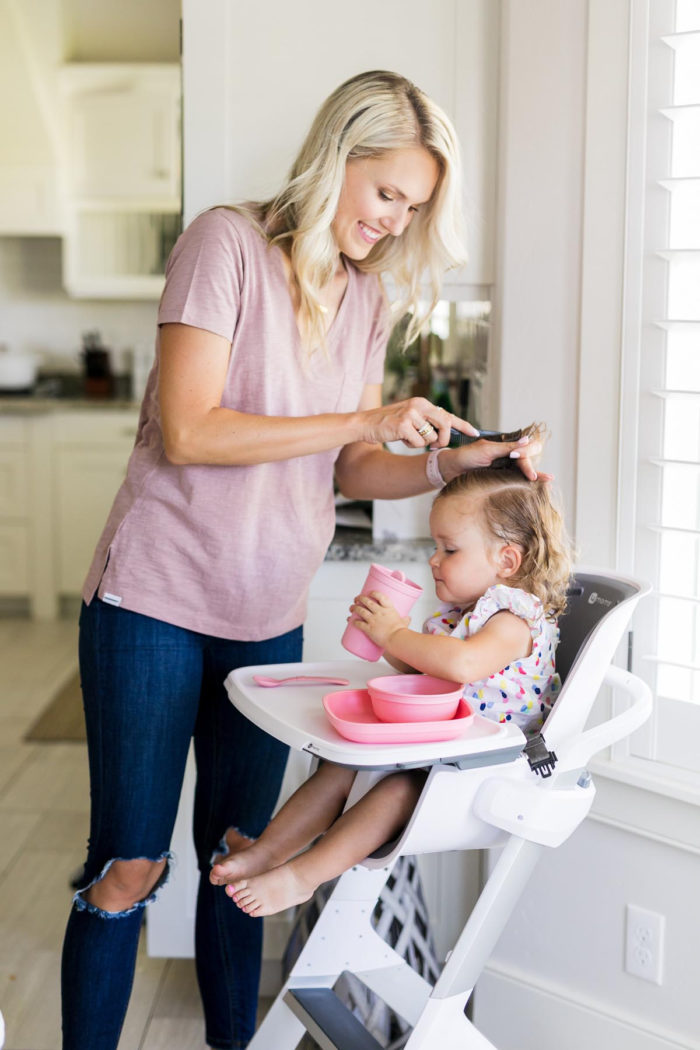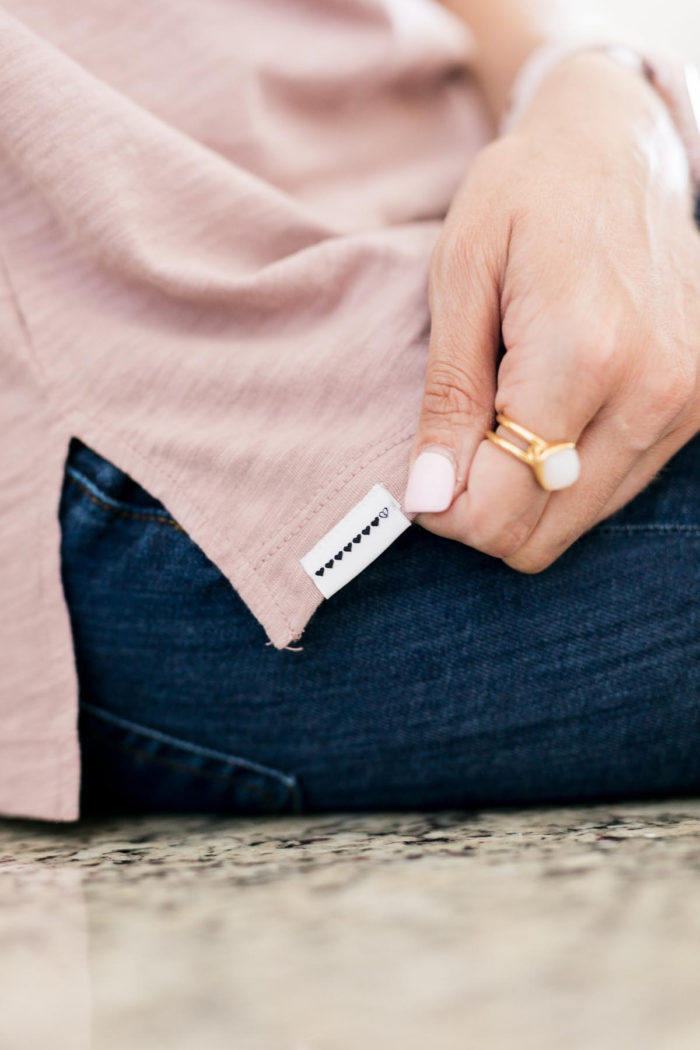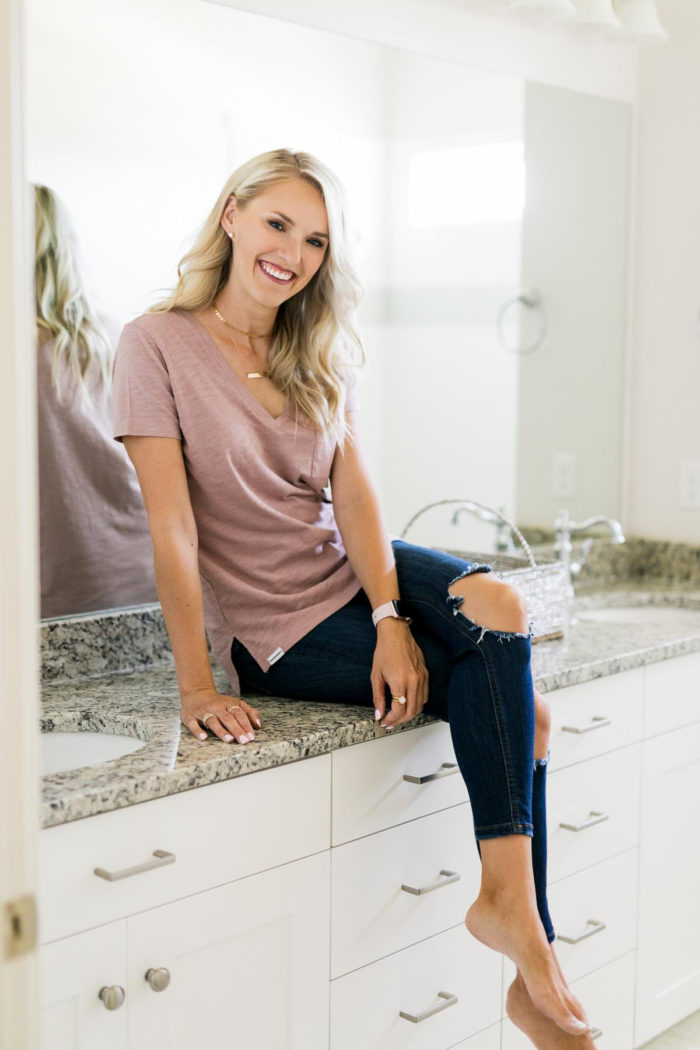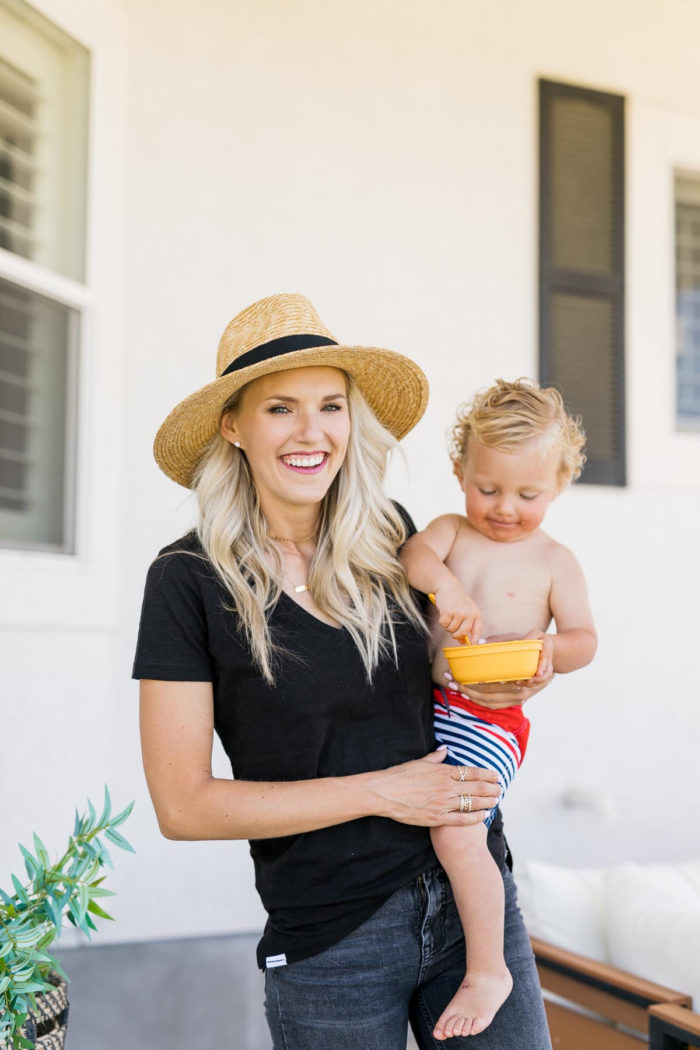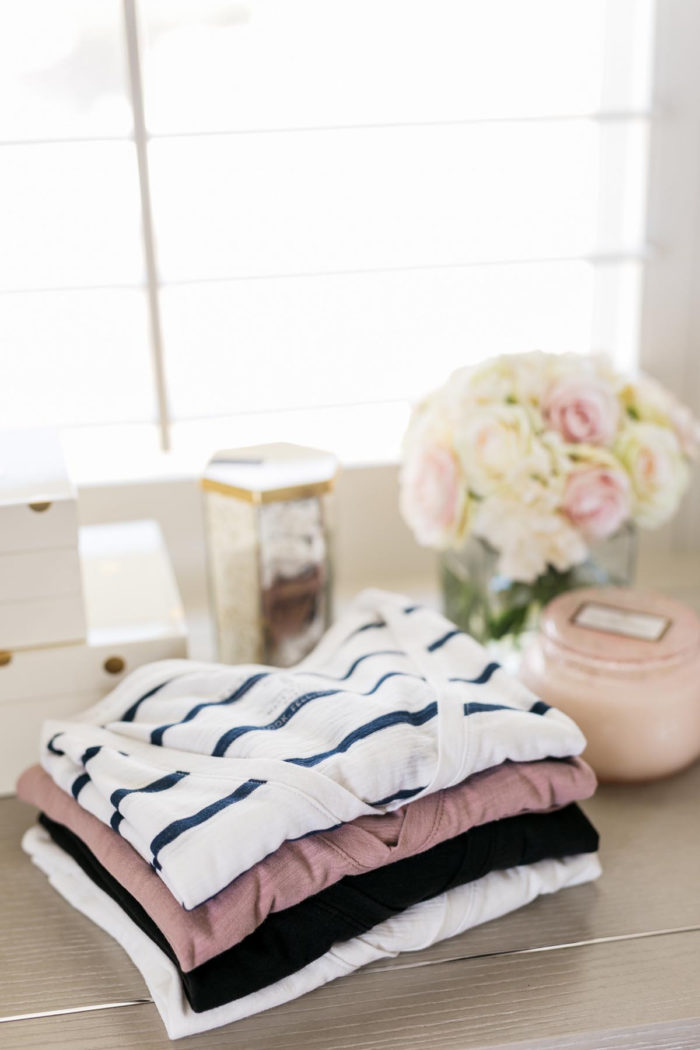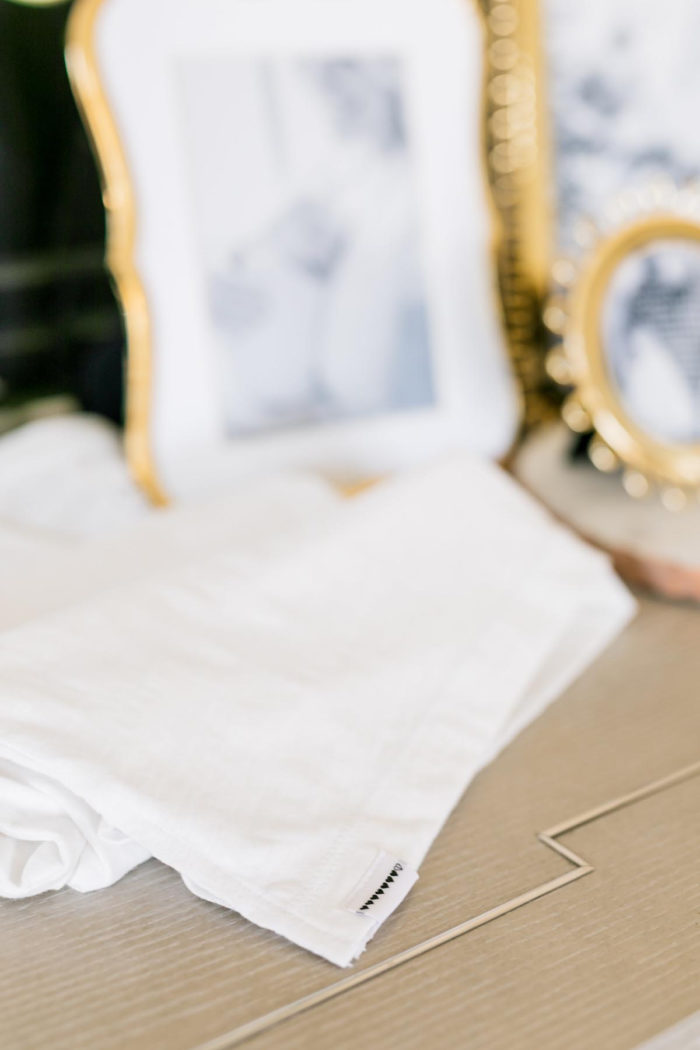 I have been teasing this in my Instagram stories for a couple months, and the day is FINALLY here!!! I have teamed up with my good friends at Cents of Style and we have been working since February on the PERFECT t-shirt. I mean perfect.
I wanted to sell tees to raise money for our grants, but I wanted them to be tees that I would actually wear on a day to day basis. I'm a basics lover (as you know if you've been here for a while) and I like easy outfits to throw together that I can look and feel cute in, but that I also don't have to put a lot of thought into. I didn't want to sell a tee that you would wear only once or twice, I wanted to sell a tee that you would wear EVERY DAY if you could. A tee that you would want every single color. And we did it!!!
We took a tee that I loved and wore weekly, and made it better. We added slits on the sides and they did 3 different shrink tests on 3 different material combinations to find the best fabric with the best fit that would STAY the best fit. This tee is a DREAM.
We added a tag at the bottom; a tiny little tag that some might not even notice when you're wearing it. A tag with 8 hearts; the last heart a broken heart to symbolize the 1 in 8 couples that struggles with infertility. The back of the tag says, "look. feel. Do good," which is the Cents of Style mantra and something that I love to live by as well. Because that's what it's all about at the end of the day; looking outward beyond yourself and doing good in this world.
These shirts are for you if you're struggling with infertility. These shirts are for your friend who is struggling with infertility. A reminder that you've got this. That she can do this. That you're alone. That she has support. It's a warrior tee. That's why we called it "Hope."
This shirt is for also for ANYONE who loves a v-neck tee that doesn't stretch out, that's thick enough that you don't have to layer, and that's the perfect length to leave untucked or tuck it in. It's the perfect fit. My dream was to sell a shirt that literally ANYONE would want, and this is it!
100% of the proceeds of this shirt will go to our infertility grants. 100%!!!!
Click HERE to buy your "Hope" tee, and use code "BLESSINGS" to get it for only $21.95 until June 30th!!!!!!!
This is a steal, people. Your new favorite tee. Promise. It comes in 5 beautiful, basic colors that you will want to wear every day of the week. You're going to want to order more than one. And you won't regret it if you order all 5. Hey..sisters help a sister out!! You're supporting an incredible cause. And honestly, even if you don't care about that, this shirt is so good that you'll want to share it with all your sisters, friends and the postwoman that delivers your packages because you're a nice person.
Love you all!