This post is sponsored by Pampers, a brand that I love and use every single day!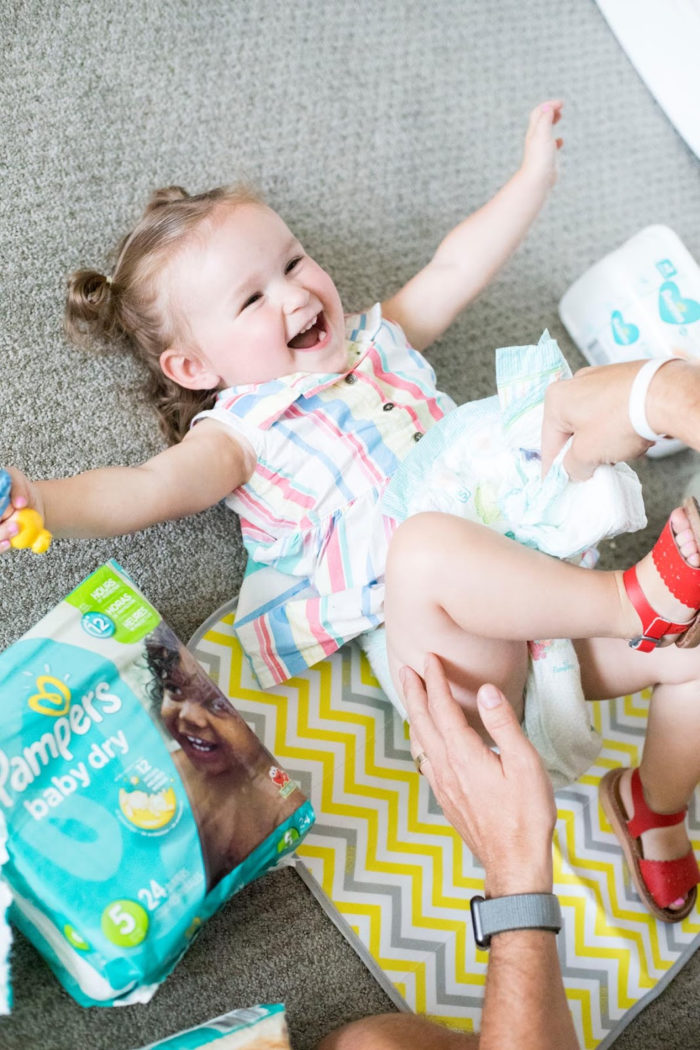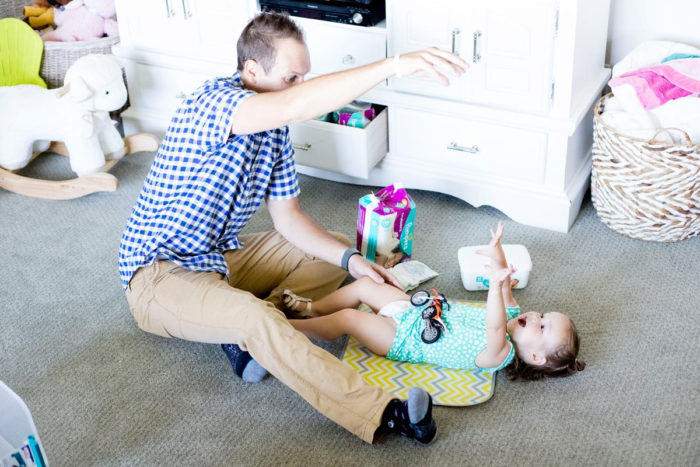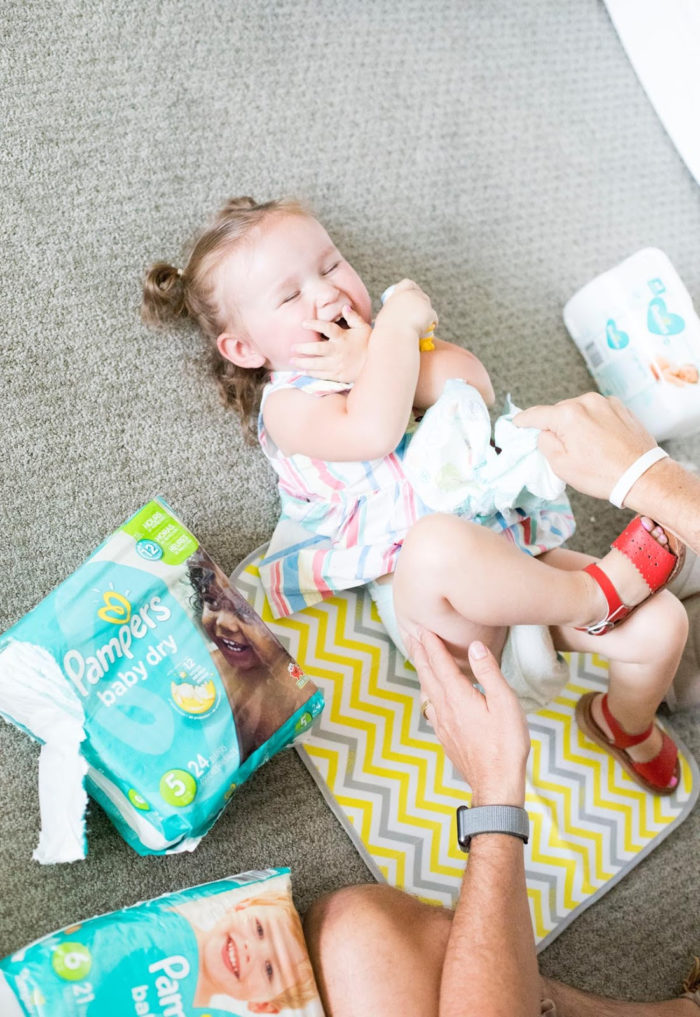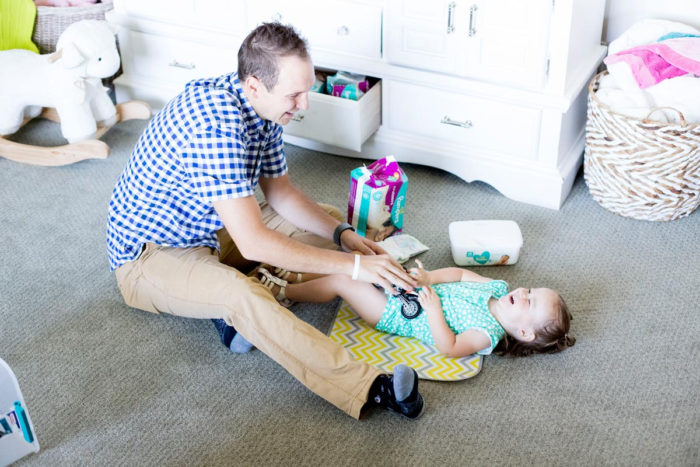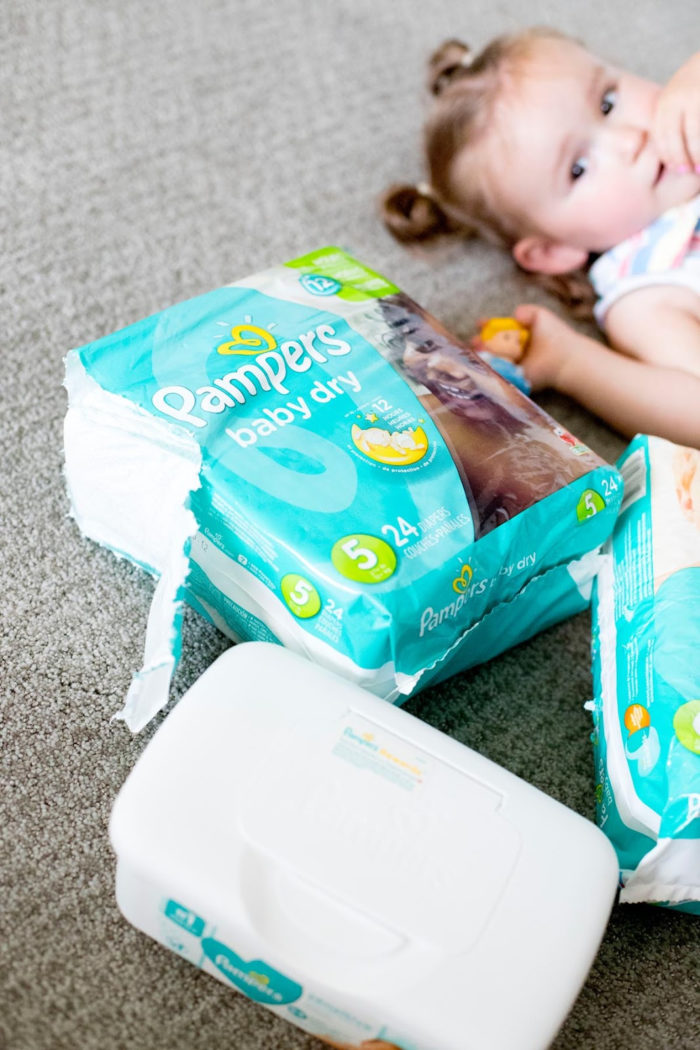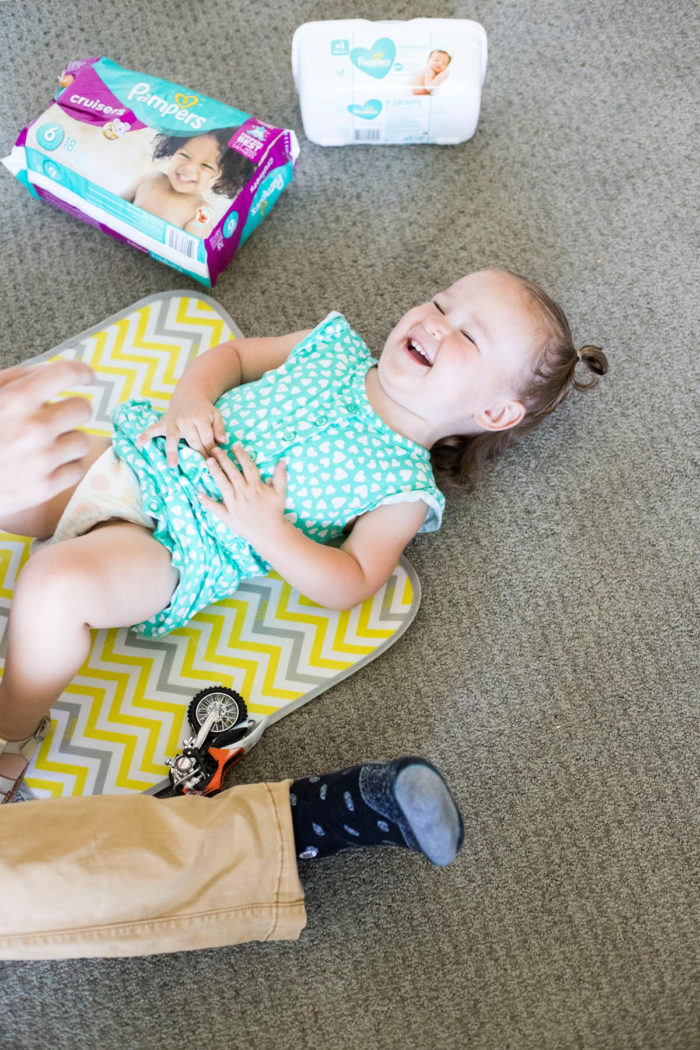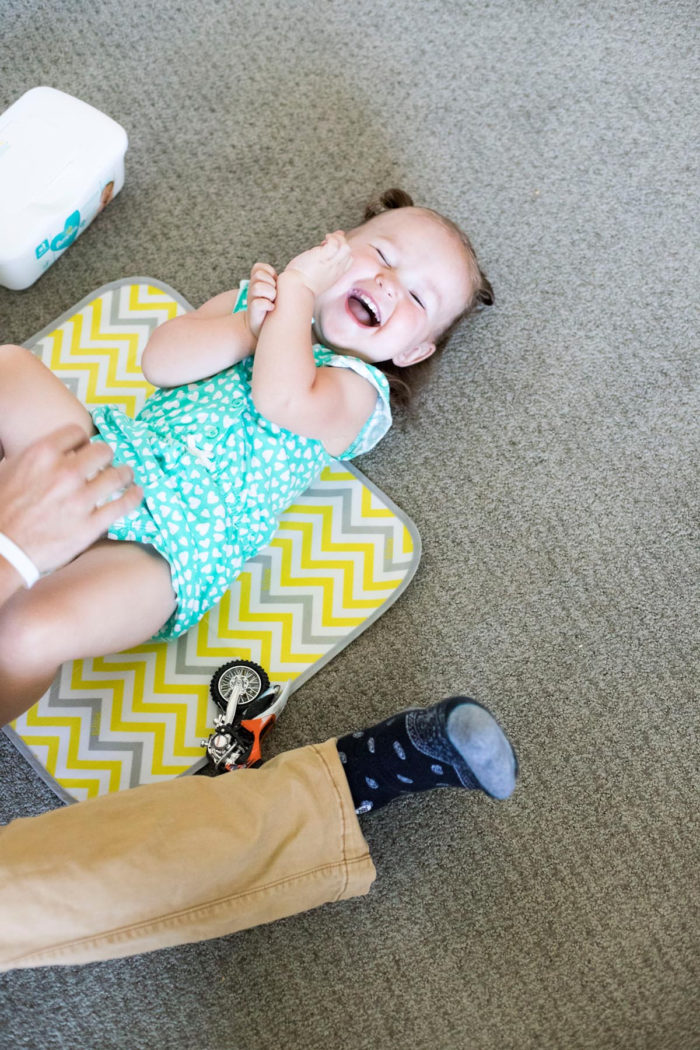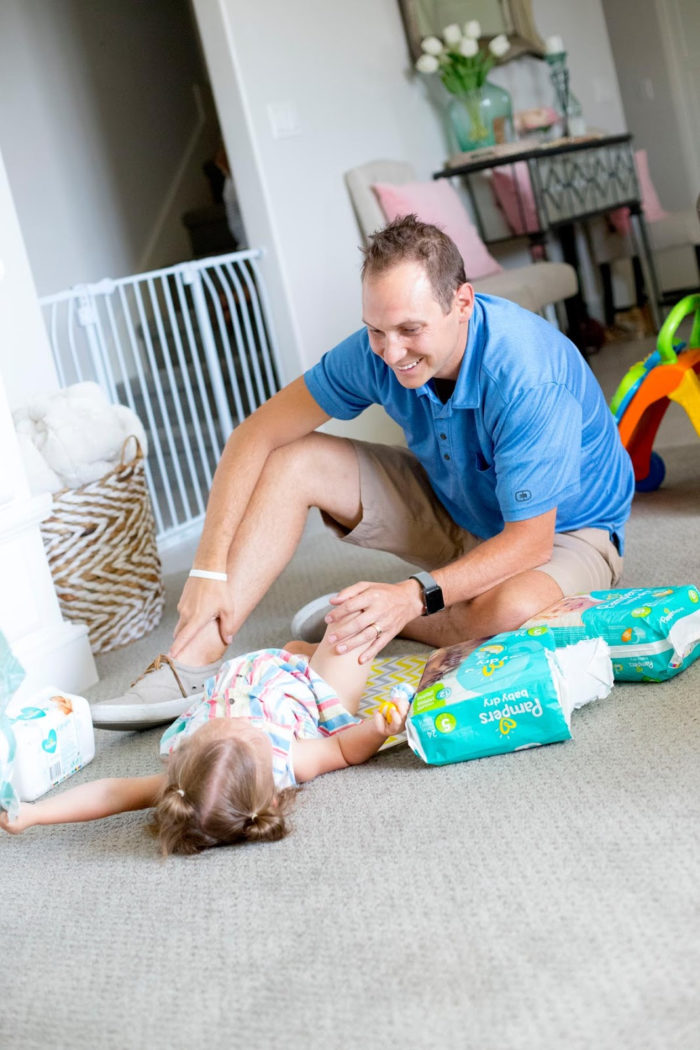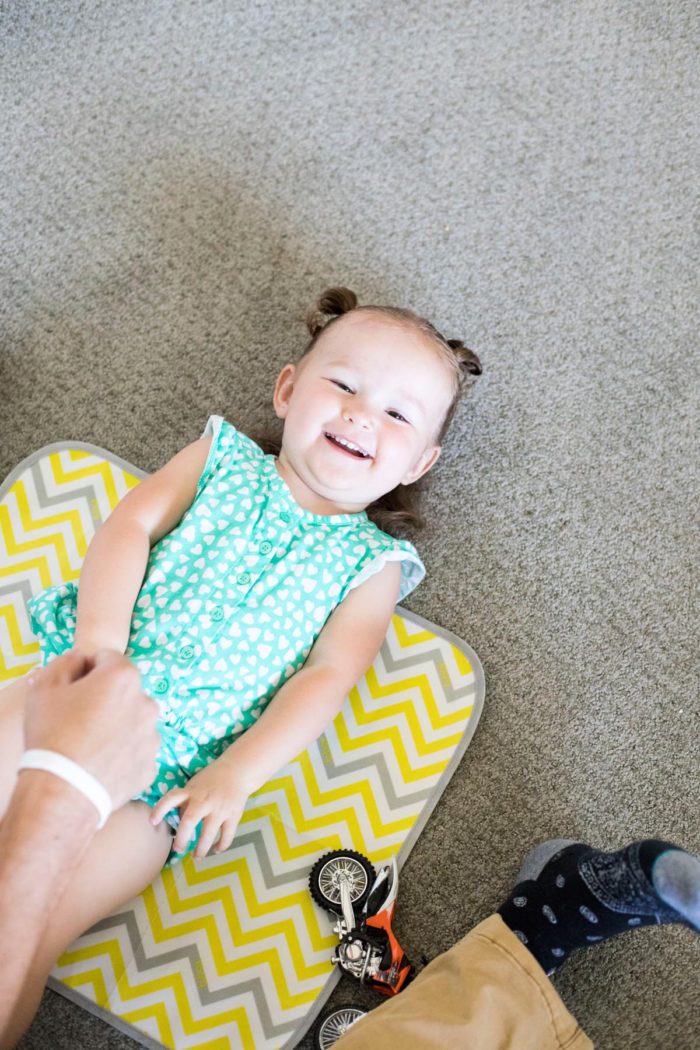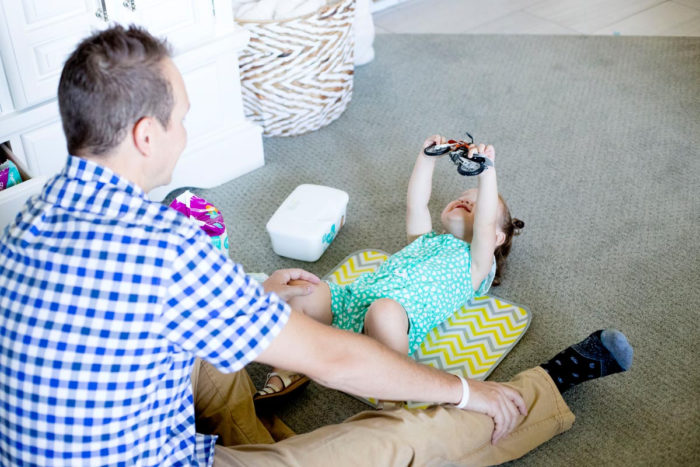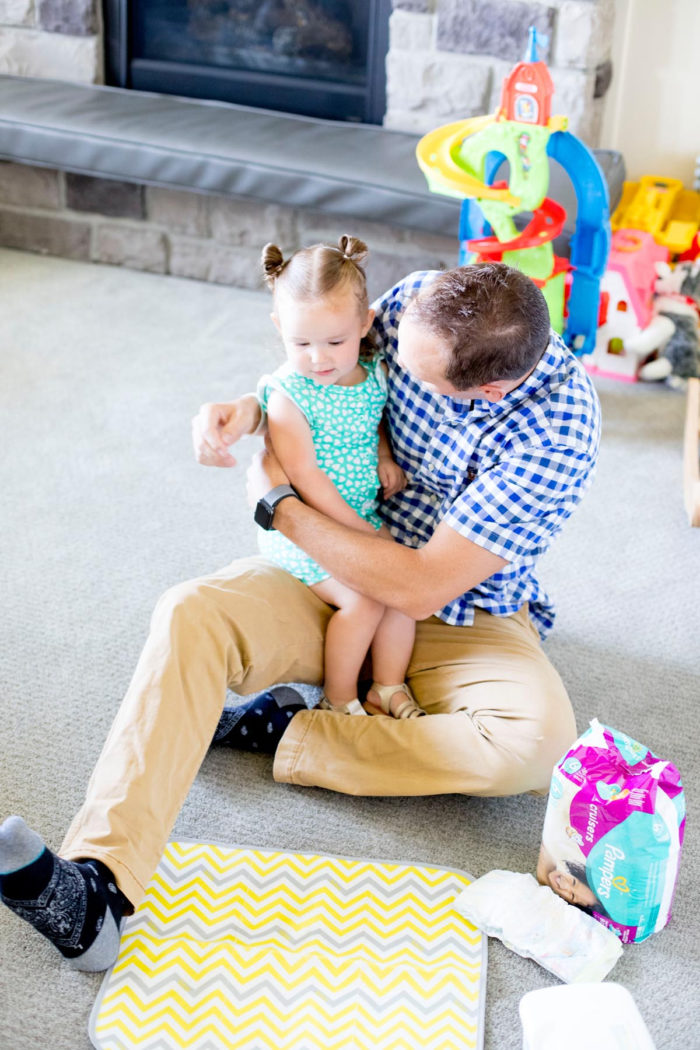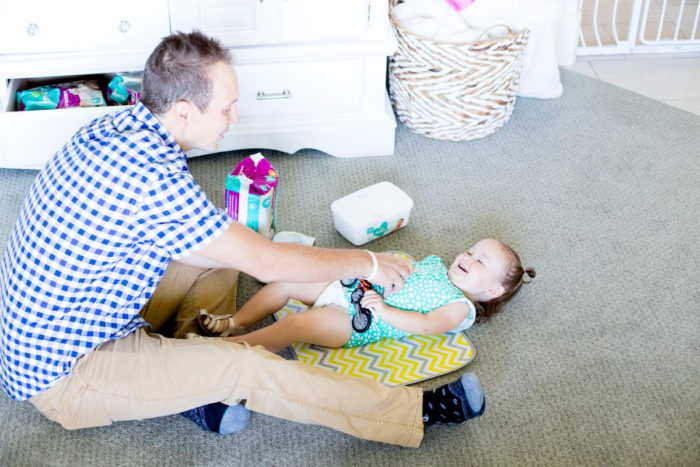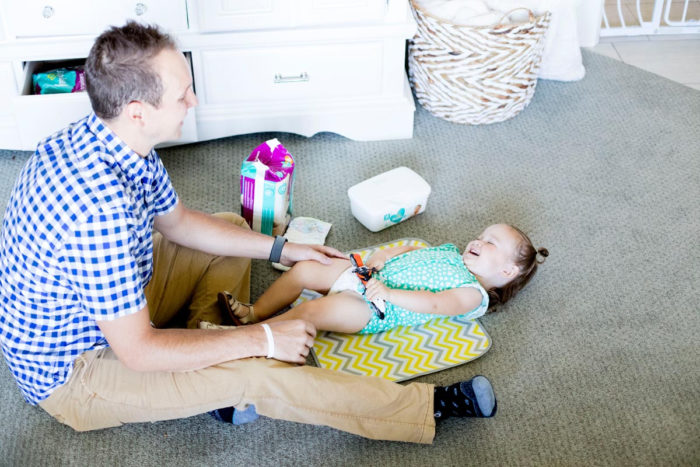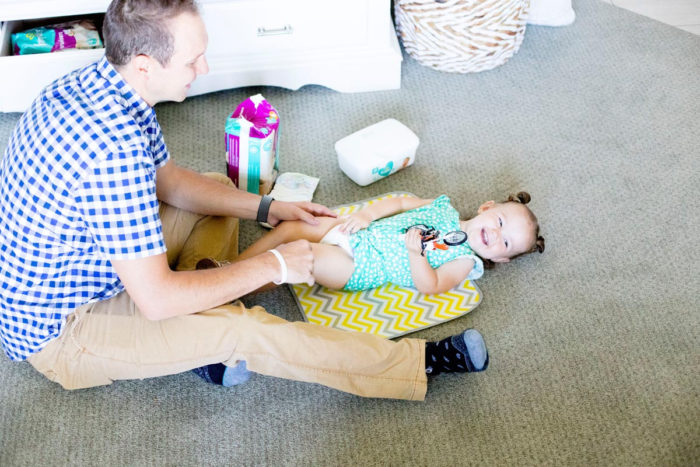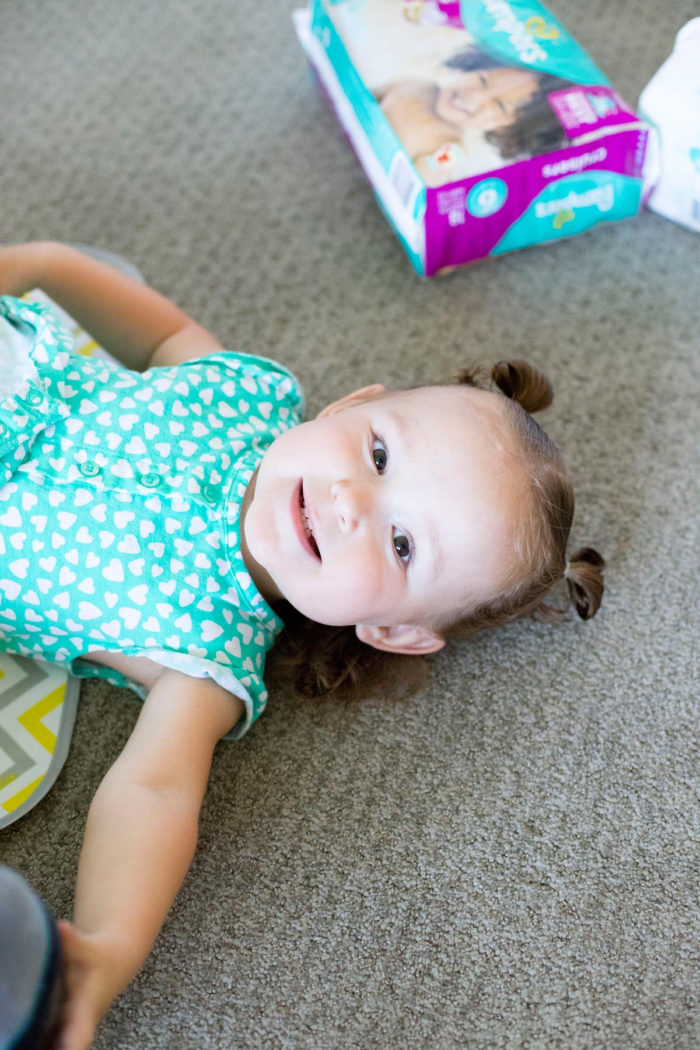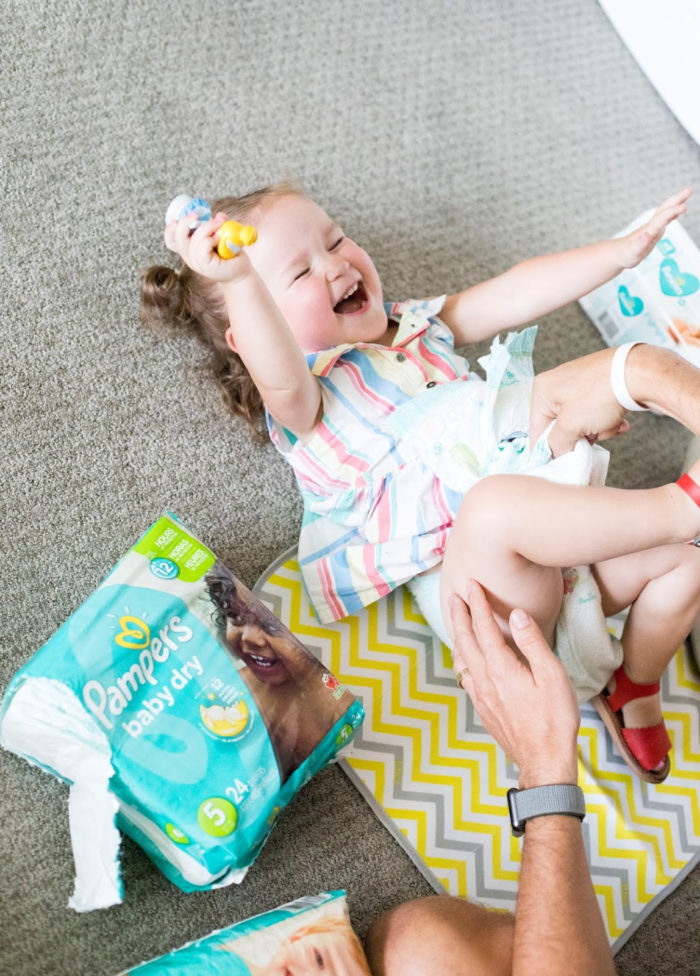 When I chose Tyler to be my husband, I also knew that I was choosing him to be the future father of my children, which is no small choice! I saw the way that he treated his nieces and nephews; always kind, loving and always, always having fun with them. He is the type of man that gets down on their level and plays like a kid; I think being a kid at heart himself is a big reason that he can play with them for hours and have a blast! He is always the favorite and I knew that choosing him would be the greatest gift I could ever give to my babies.
Our children are constantly smiling and laughing when they are with Tyler, and diaper changing time is no exception! He was so hilarious when we took these photos because he gave me a rundown of the steps to a good diaper change. He said, "Step one – give them a toy." I'm laughing just thinking of him saying that. They have their favorite toys that they love and that pretty much always do the trick when they are wiggling and we need them to hold still for a diaper change. My sister was in town recently, and since their favorite movie is "Cars," she bought them cars that are in that movie. They call the movie, "Queen" for "Lightening McQueen" and it's so cute to hear their little voices say it. Another toy that is always a hit during diaper changes and any time is their motorcycles, or "cycles" as they call them. Whether it's lunch time, dinner time, bath time or diaper changing time, Tyler makes it fun! It's always a good time with dad.
If you've followed along with me a while, you know that I love Pampers. Their diapers and wipes are such incredibly high quality, but that's not the only reason I love them; it's the heart and soul behind the company that I love too. They care so much about the comfort and care for our babies, and for babies that are struggling (like preemies, which holds a special place in my heart!) that it's a company I really love to support. Pampers diapers undergo extensive testing with pediatricians, dermatologists and moms to ensure products meet and exceed the needs of their most important customers – babies.
I love the quality of their diapers and wipes and how they bring physical comfort to my babies, which makes me really happy! I love that my babies can play and learn and grow without having to be distracted in any way. I love that Pampers diapers are not bulky because they have extra absorb channels so my babies can stay dry without diaper sag. The comfort and well-being of our babies is top priority to Pampers, just as it is to Tyler and I. That's a team I like to be a part of.
Happy Father's Day to all of the dads out there that are their babies' whole world!