Infertility is experienced by 1 in 8 couples, which likely means that if you don't personally experience it, someone that you love does. This national health crisis has been something that has been taboo to talk about until recent years. I have teamed up with CCRM to discuss infertility and why talking about it is so important to me!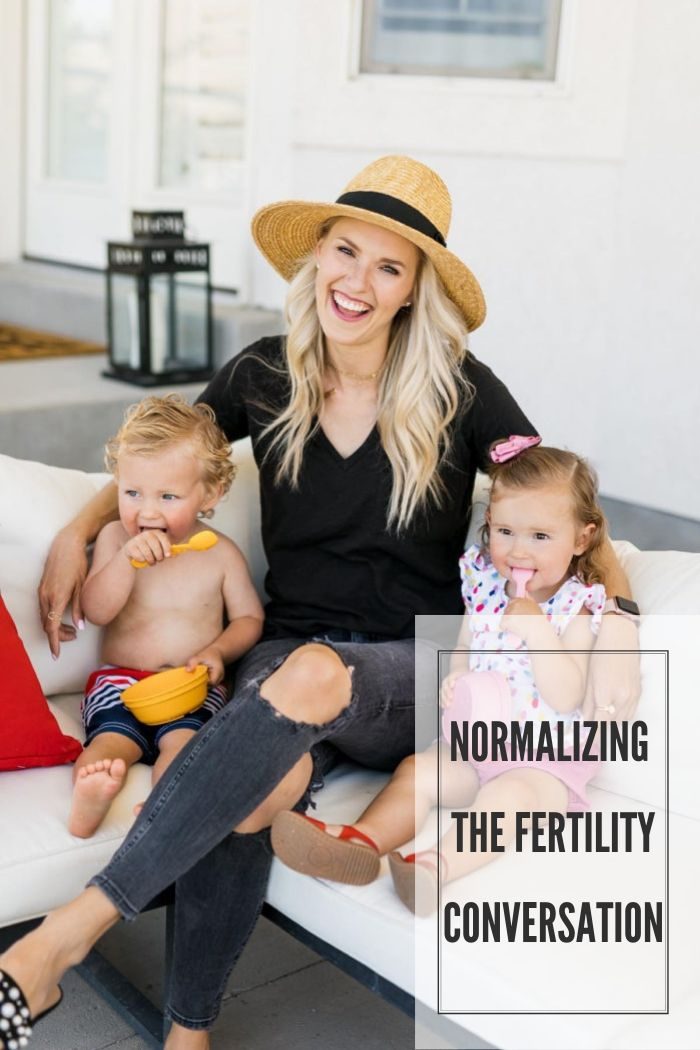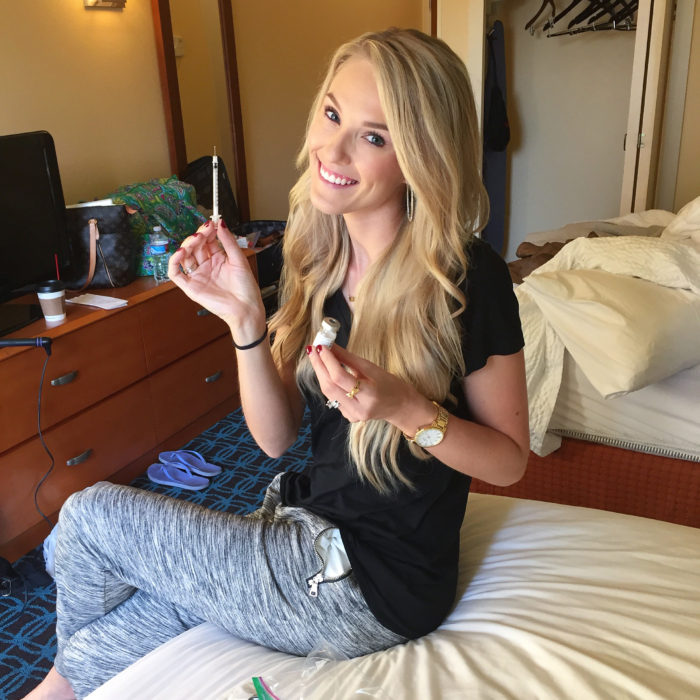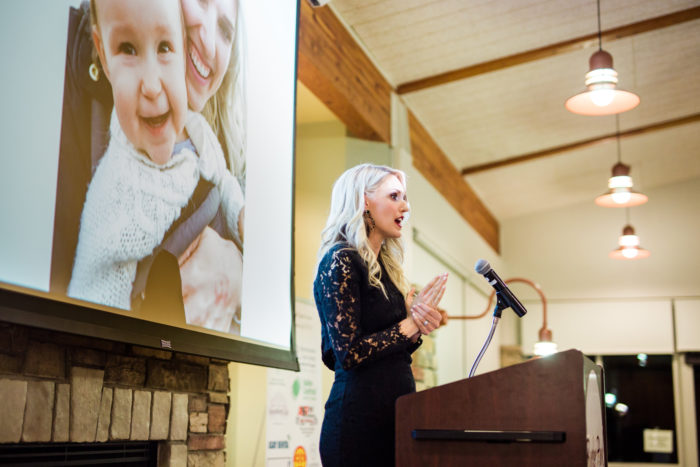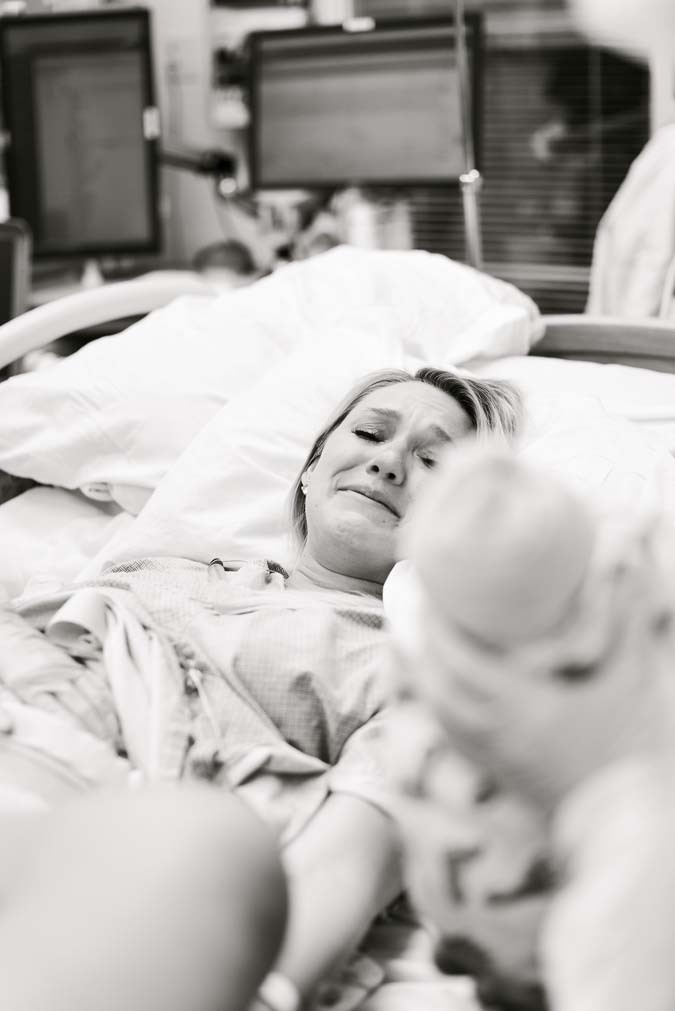 As I sit here typing, I can hear the voices of my precious babies talking to their sweet babysitter. "Let's go in my room!" says Goldie. "I want my black blankie!" says Harris. There is no better sound in the whole world! Just a few short years ago, this house would have been much quieter. There wasn't the sound of children talking. The fact that I have babies that have a room in my house still amazes me. At 2.5-years-old, they aren't babies anymore, but I think I'll always refer to them as my babies. I waited so long to say, "my babies."  The bathroom that now has little bath toys in the bathtub was referred to as my "drug lab" because I would keep my shots in there. For 1 in 8 couples, this is still the case.
Time is a funny thing. It slows down to a snail's pace when you're waiting for a positive indication that your chance to grow your family might just happen…and then it doesn't. Looking back on these pictures and the journey we've been on so far, and the fact that I'm sitting here and looking back on all of this that has happened, it seems so fast. And so strange. I guess when you've been through a lot and made it to the other side, you look back and it seems surreal that it was actually you. And you did it. And the slow times actually did keep progressing. And you're proud of yourself for getting through it and also so tremendously grateful for the people that walked it with you.
It's important to talk about infertility to me, and to support those struggling with infertility, because I don't want you to feel alone when you don't need to feel alone. SO many men and women, including myself and Tyler, have experienced this. When I opened up about my story and my struggle, I could literally feel the weight of my burden being lifted as people helped carry it with me. It still astounds me how much lighter it felt. I was also completely amazed at the hundreds of emails I got from women from around the world that were in my same shoes. I had no idea how common infertility was until I shared with others, and it's important to me to keep talking about it because I want you to feel your burden's lifted as well. I think we are given trials and challenges so we can help others through theirs.
I was incredibly grateful to have a team of really smart people help Tyler and I conceive our miracle twins, so I teamed up with the Colorado Center for Reproductive Medicine, who has some of the highest success rates in the industry, to let you know about their process. You can see all of the locations around the nation here (there's a lot!), and I think that being informed about clinics near you and choosing the right one can save a lot of heartache.
ThroughColorado Center for Reproductive Medicine's proven methods, it takes their average patient 1.2 IVF cycles to get pregnant versus the national average at 1.6. The national average is based on 2016 SART data. You can read about SART here, but to summarize, it's the primary organization of professional dedicated to the practice of IVF. I was really impressed when I read this data, because if anyone can go through less cycles to get pregnant, which means less injections, less time and heartache, then I think that's really incredible and worth choosing a clinic that has better success rates like that. CCRM's approach to fertility research and treatment offers prospective parents the fastest path to the healthiest baby.
Unlike many fertility clinics that outsource their specialists and testing needs,Colorado Center for Reproductive Medicine leverages its own data, as well as a dedicated team of in-house reproductive endocrinologists, embryologists and geneticists in order to deliver consistent, successful results. Their Website has a lot of really great information about causes of infertility and details on various treatment and procedures so you can feel comfortable knowing your options. When you have to do IVF, there is a lot of information to digest, so it's really nice to be able to go online to a trusted source and learn about it at home.
I wouldn't wish infertility on anyone, but I am so incredibly grateful for the gratitude it gave me for motherhood and for the wonderful people I have connected with. Glass half full, right?  You're not alone, friend, and my goal in talking about my infertility is that you feel comfortable talking about your infertility. You need to know there is a community behind you ready to support. I truly believe we are given trials and challenges so we have empathy and can then help others. It's a gift.