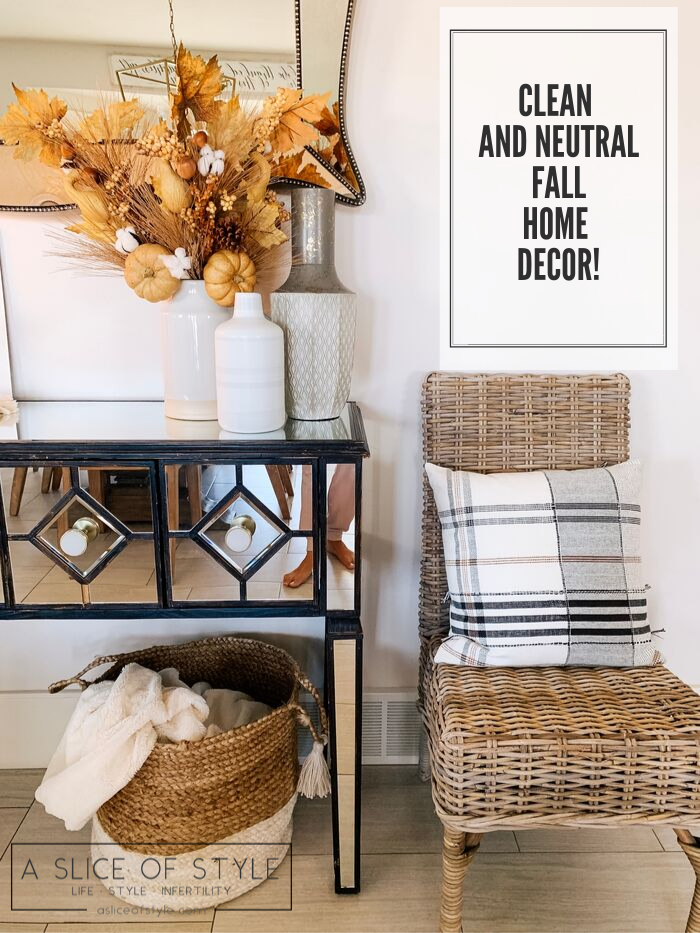 My fall home decor is simple, neutral and clean! I don't ever like my home to feel cluttery or crowded, which is why I like to stick to neutrals and basic colors that will transition well from September to October and November. My fall home decor ideas feel clean and fresh, and I love it! I chose inexpensive items that made the space feel so good to me. I smile every time I walk by and know it won't feel cluttery or messy! Instead, it feels cozy and warm. Which I absolutely love!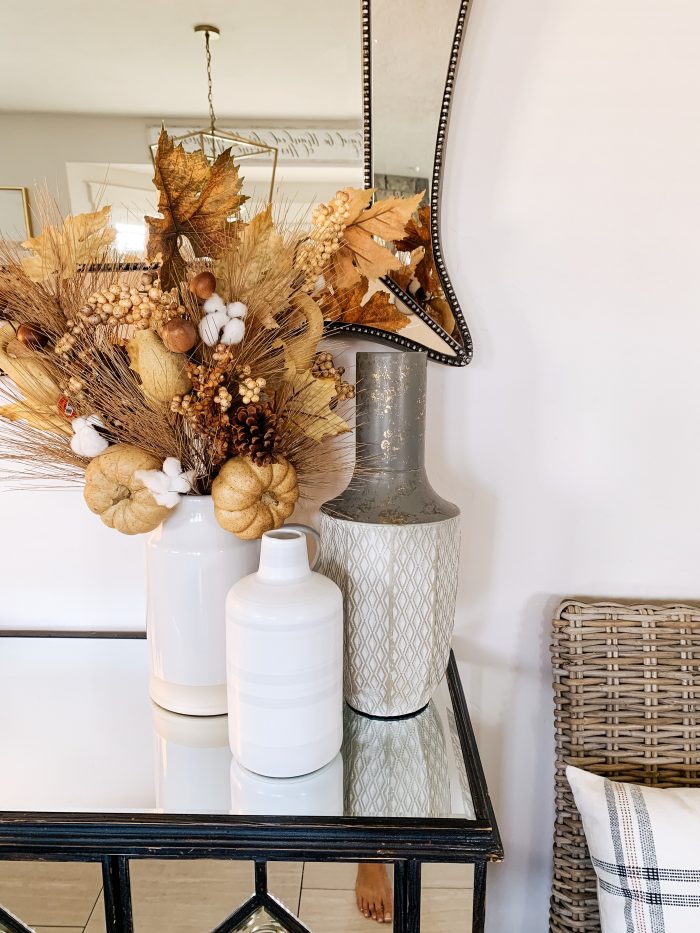 Fall Home Decor Ideas
These vases are beautiful AND affordable! I love the simple and neutral design and colors. The front vase is from Home Depot, as well as the large one on the right!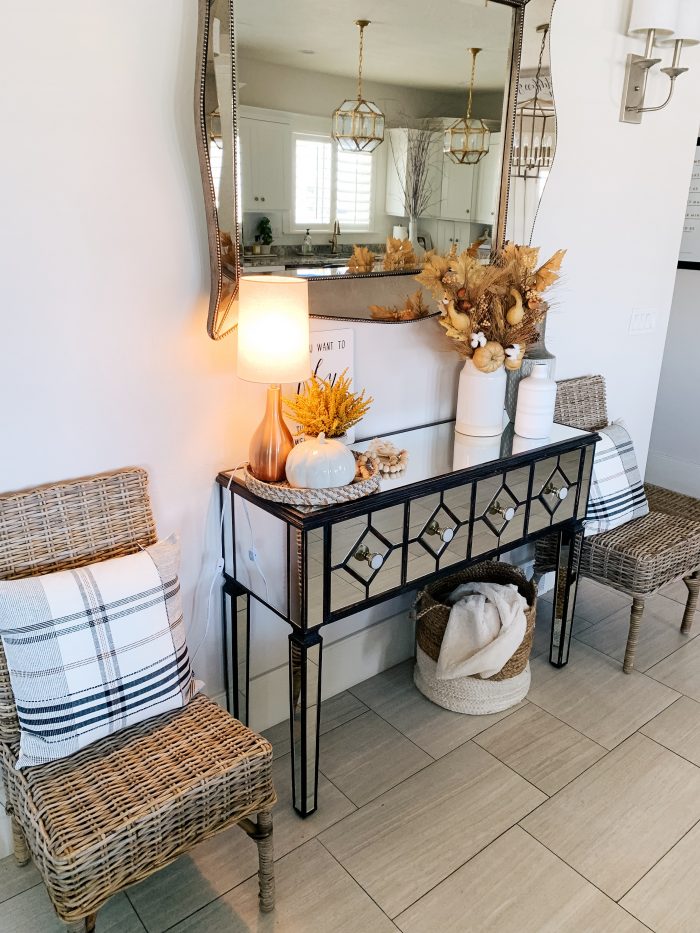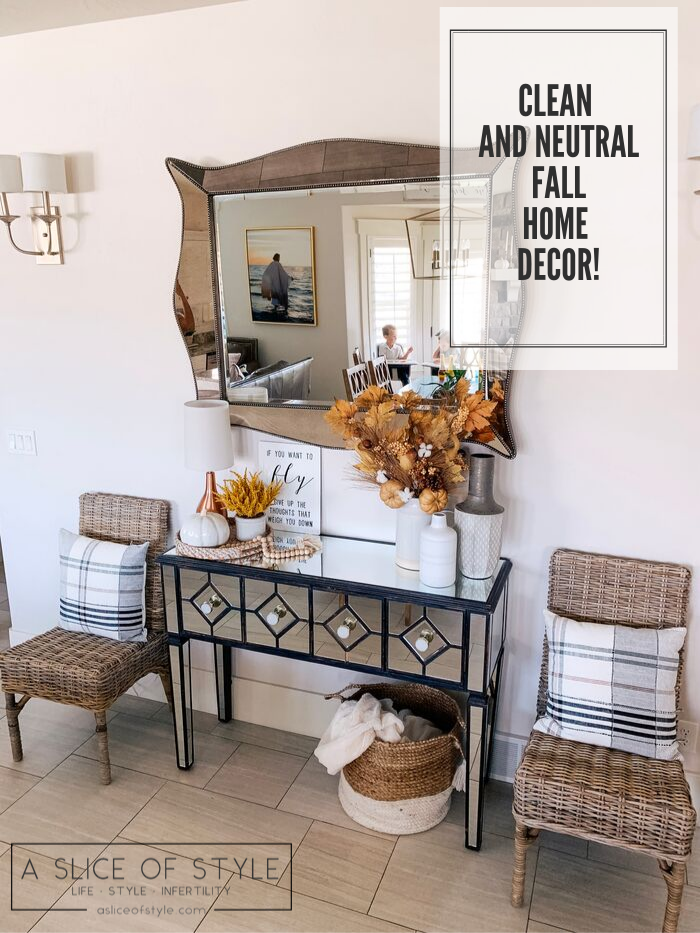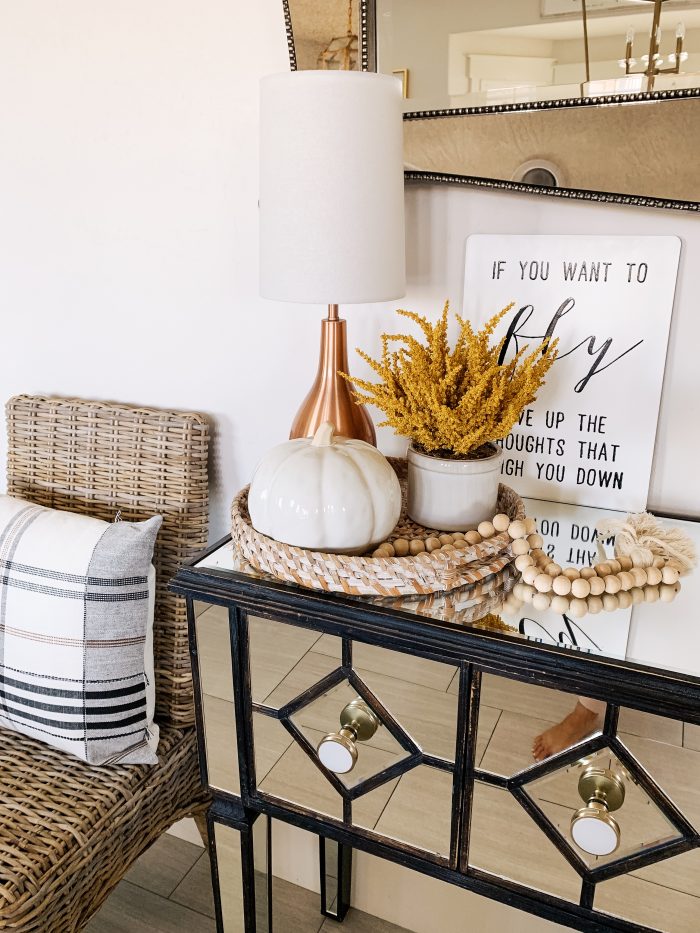 The beautiful arrangement in the white ceramic pot is artificial, but you'd never know! I love the pop of color that the yellow adds to the rest of the neutral decor. The white pumpkin is from Target and I'm guessing they will go quick, so I would grab one while you can! The tear drop lamp is from Home Depot and is under $30!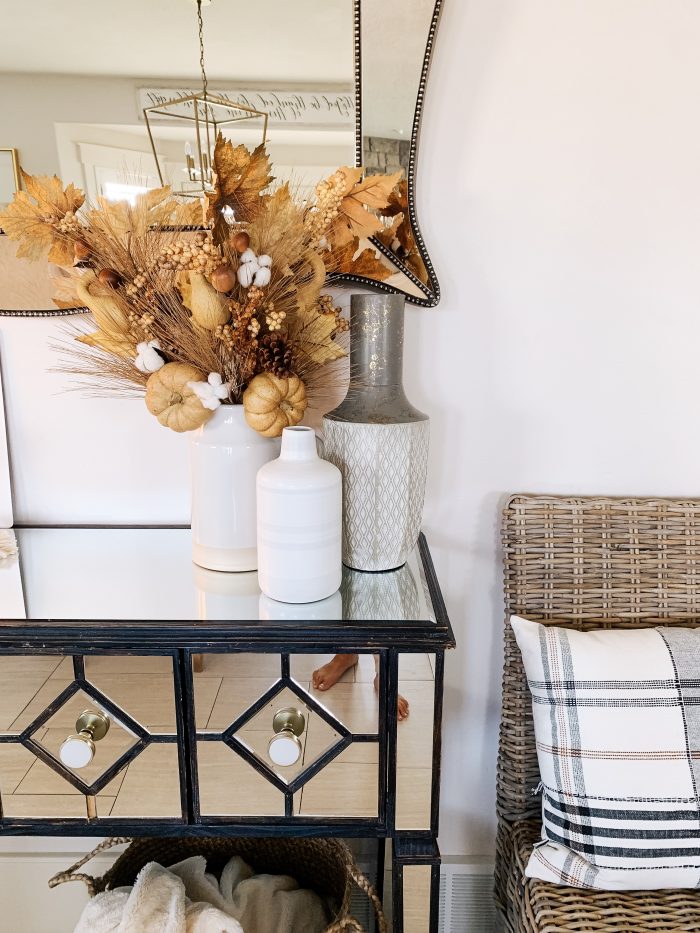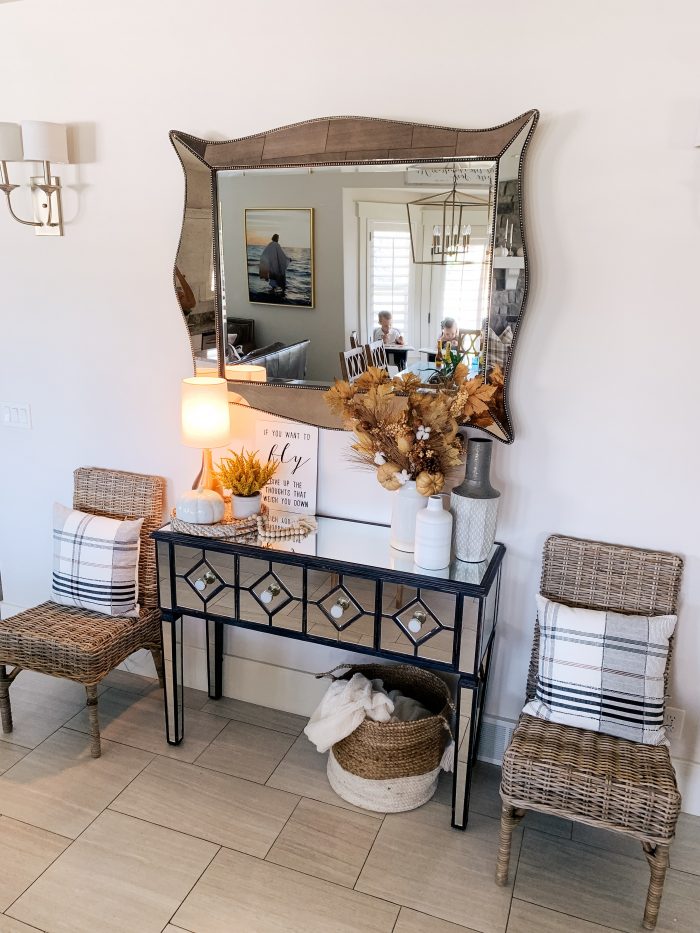 I use this basket from Home Depot to hold extra blankets… we will definitely be using those as the weather gets colder here in Utah! I love that these pillows add some pattern, but they are still simple and don't make the area look cluttered. The chairs are also from Home Depot – the natural color is perfect because they match with any seasonal decor!

my clean and neutral fall mantle decor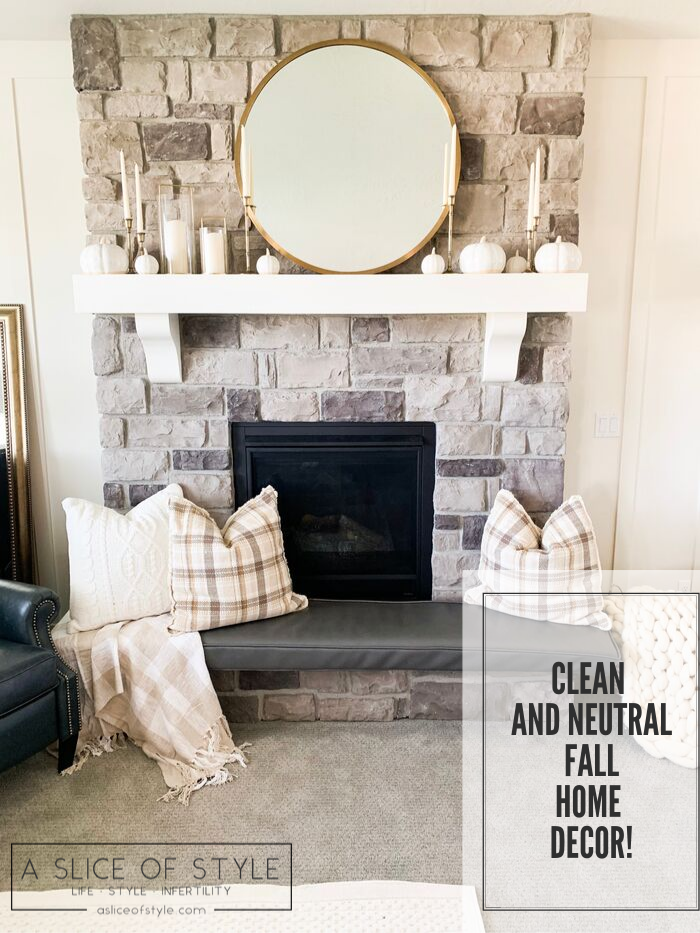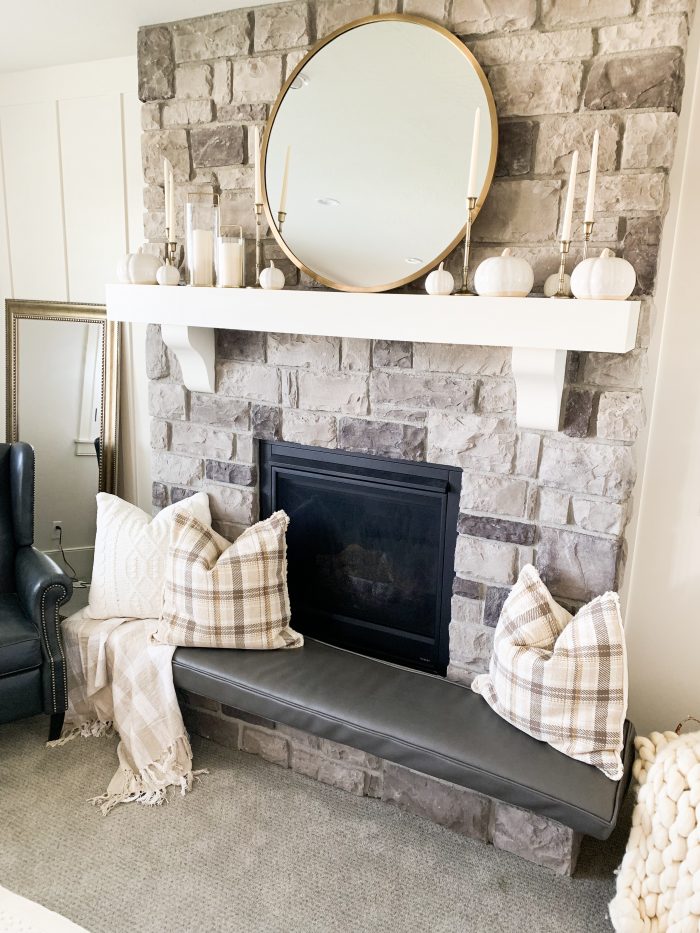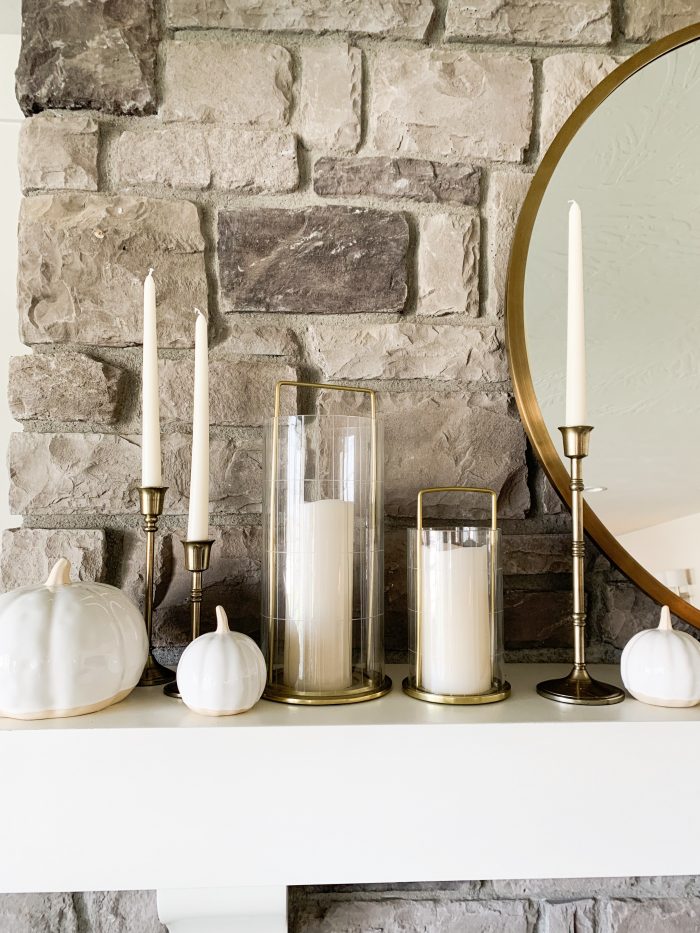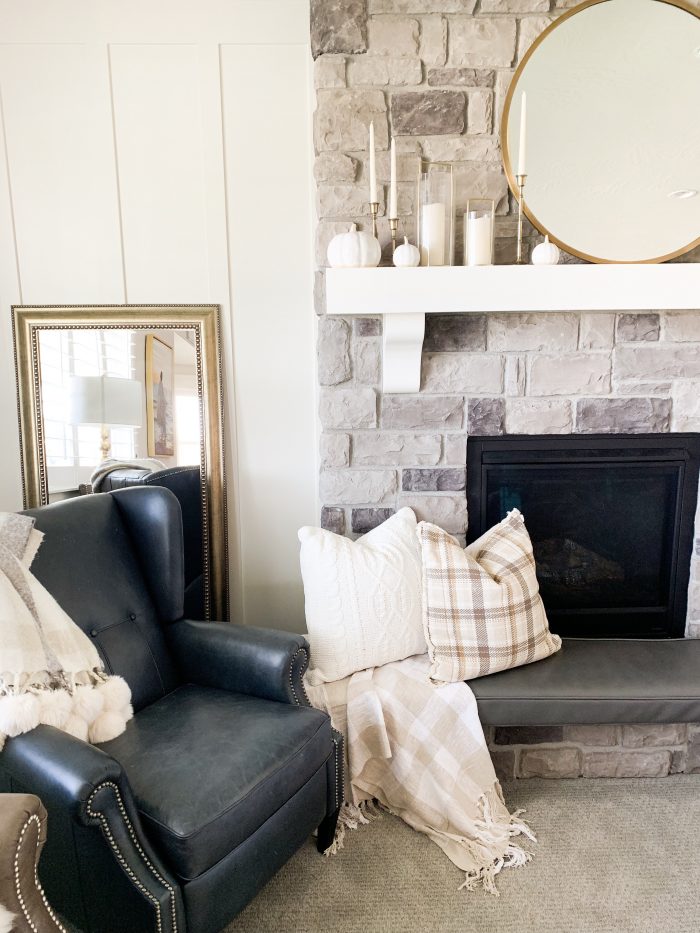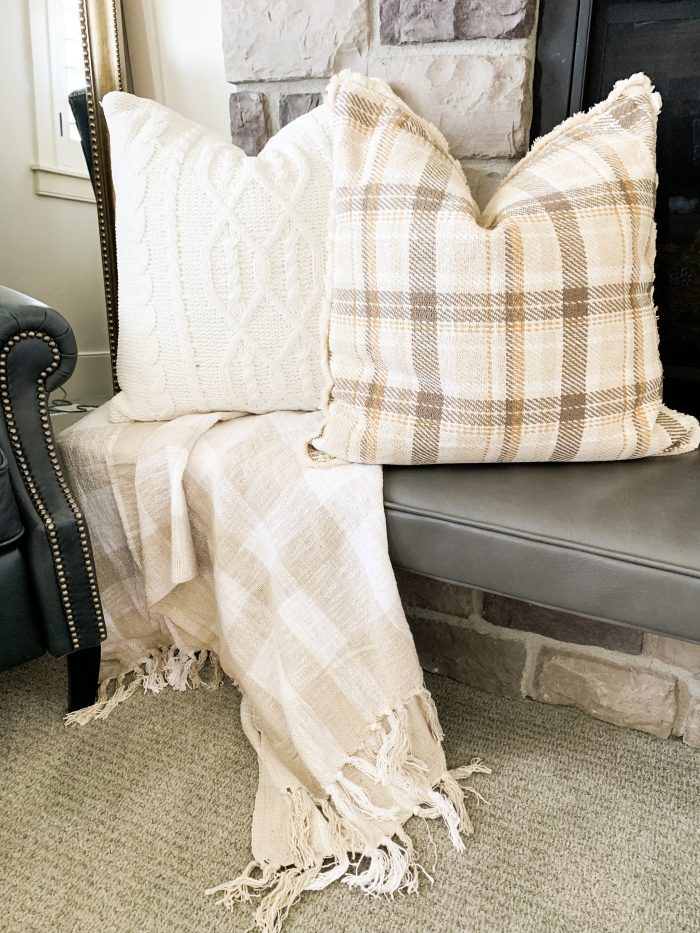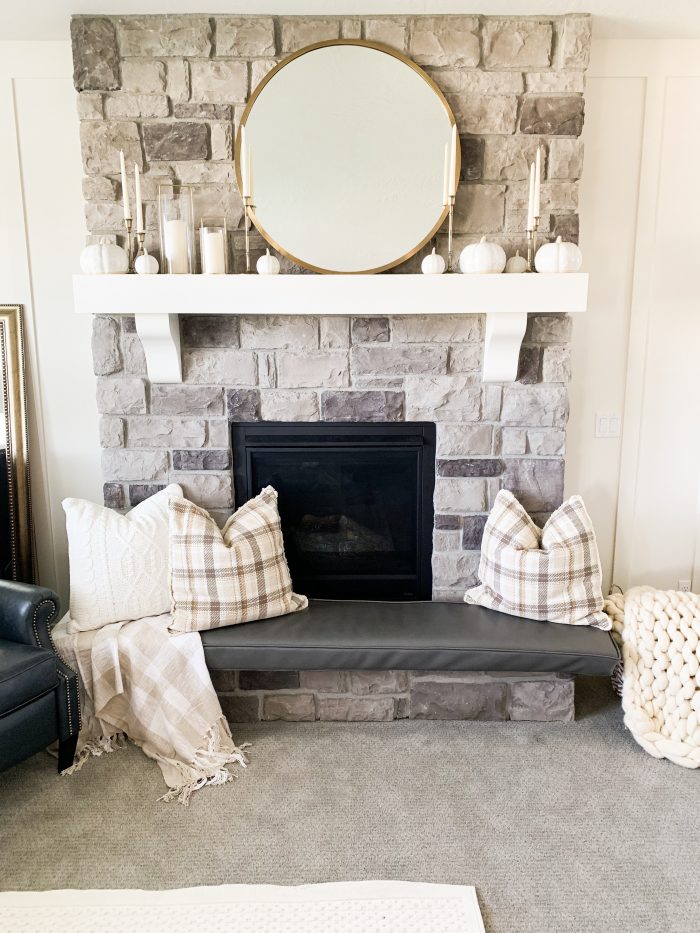 Who doesn't love decorating a mantle for the holidays?! It's honestly one of my favorite things. I love that I was able to find so many pieces that were neutral but still festive. The pumpkins are all from Target and they are perfect because they match so well with everything! You can find the small ones here and the large ones here.
I found the atrium glass candles at Williams Sonoma. The gold candle holders come in sets of 3, and I love that they come in 3 different sizes! I also got this 12 pack of candles for under $10 at Target!
My mirror is from World Market and matches with pretty much any decor I put on the mantle! My gingham throw blanket is from Target, as well as the white cable knit pillow. The cable knit blanket in the corner is from Etsy… and yes, it's as soft and amazing as it looks.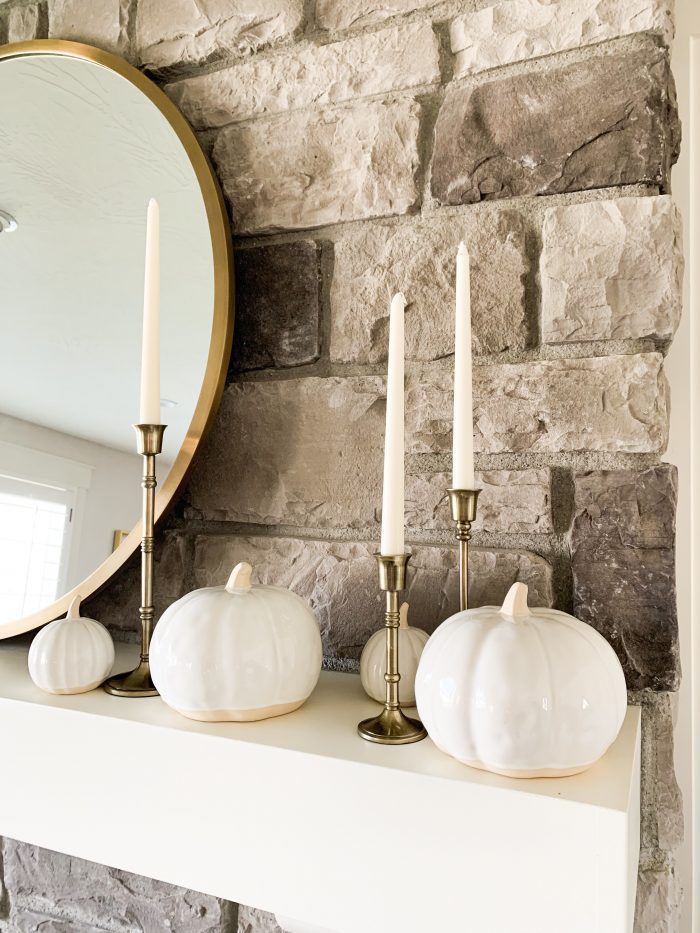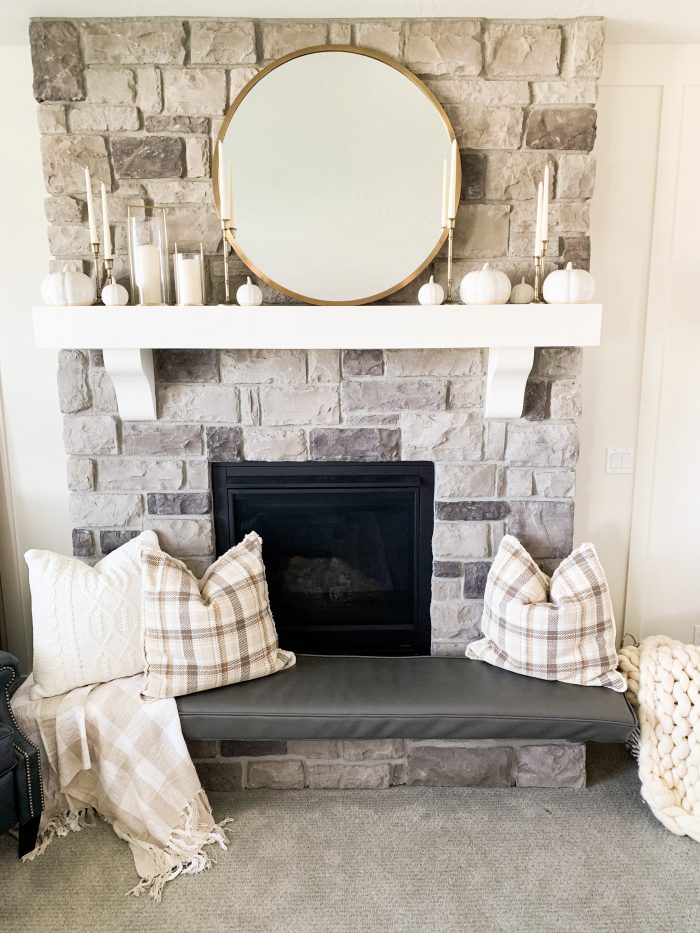 my clean and neutral fall kitchen decor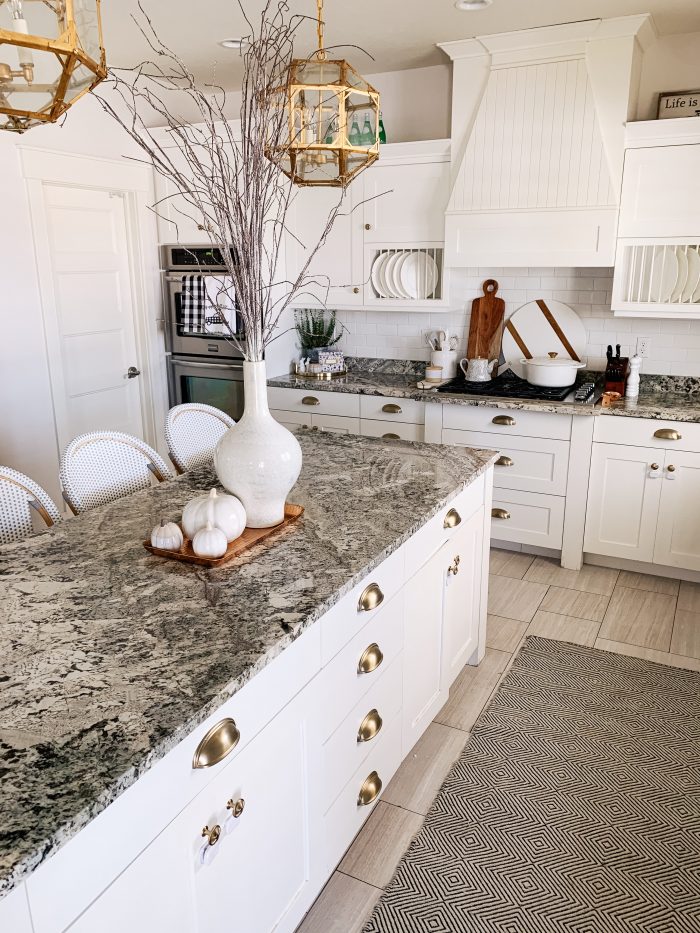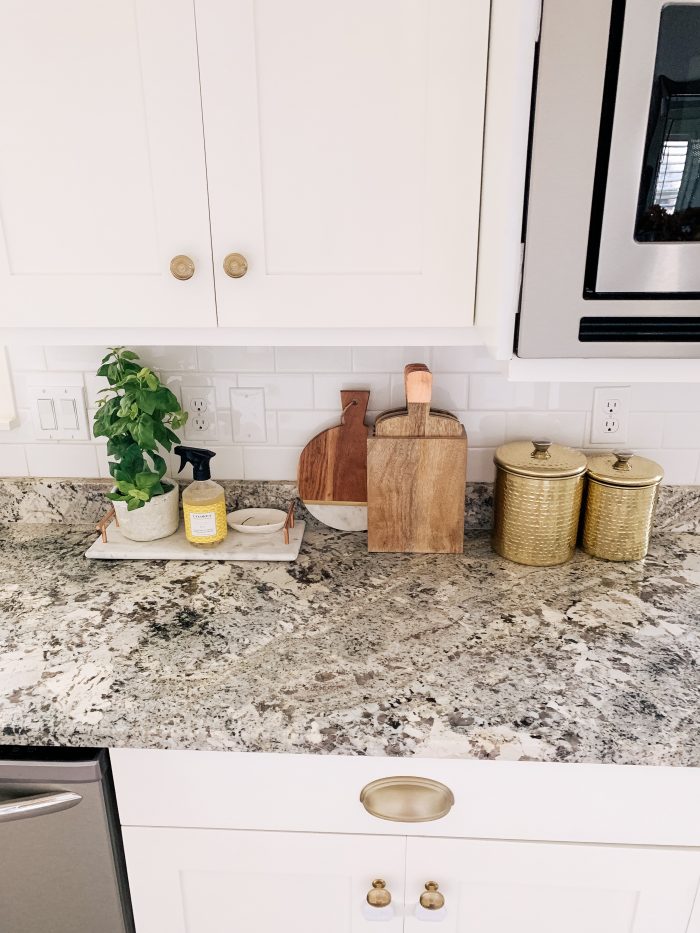 These cutting boards are functional and beautiful; that's a win-win for me! I got this beautiful 3 piece set from Nordstrom, and I found the round cutting board at Target. The marble and wood combo matches great with the fall decor!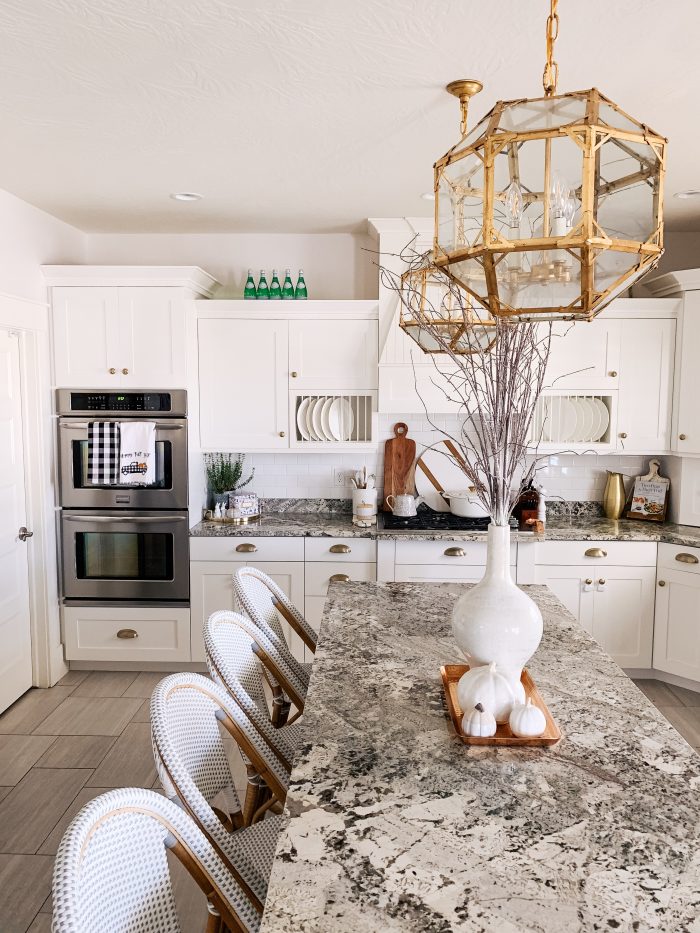 My large white vase is from West Elm. It's the perfect size for a centerpiece arrangement!  The tray that I have the pumpkins and vase on is perfect for my kitchen because it matches the brass cabinet hardware. You can find the tray here! My counter stools are here.  And I also found these fun fall kitchen towels at Target.
Which fall home decor ideas are you currently loving? Share in a comment below!