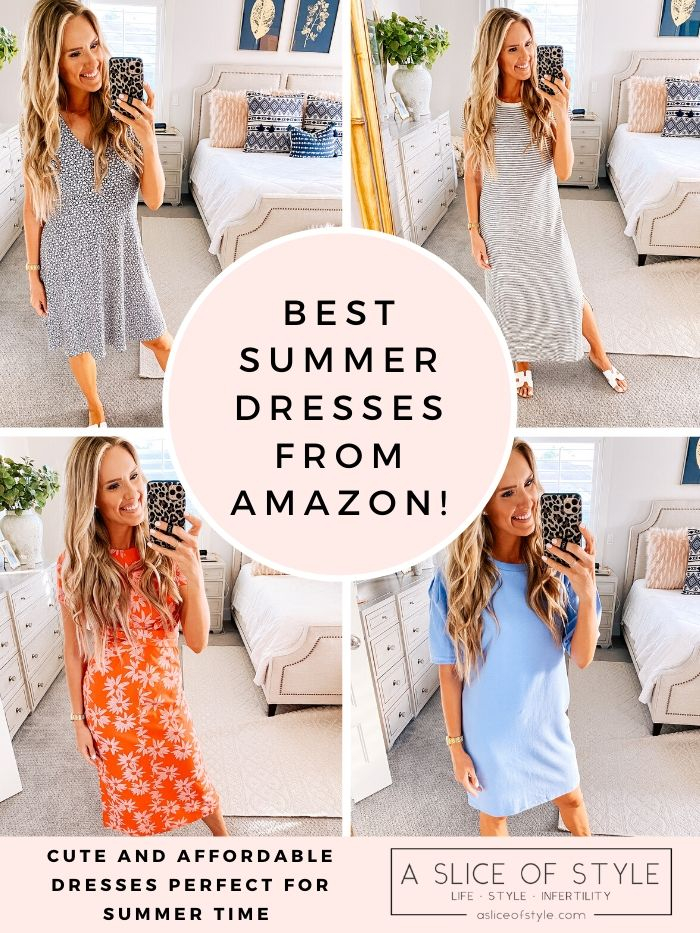 This month I focused on really great summer dresses because it's been SO hot here in Utah! Dresses are so nice in the summer time for so many reasons. They're easy to throw on, and you don't have to worry about wearing multiple layers! I love all of these dresses because I don't have to worry sweating my guts out in them. It can be really difficult to find cute, lightweight dresses that also provide enough coverage. So if those are the types of dresses you've been looking for too, then this dress haul is for you!! You can check out all of my Amazon favorites HERE. I am always updating this list!🙂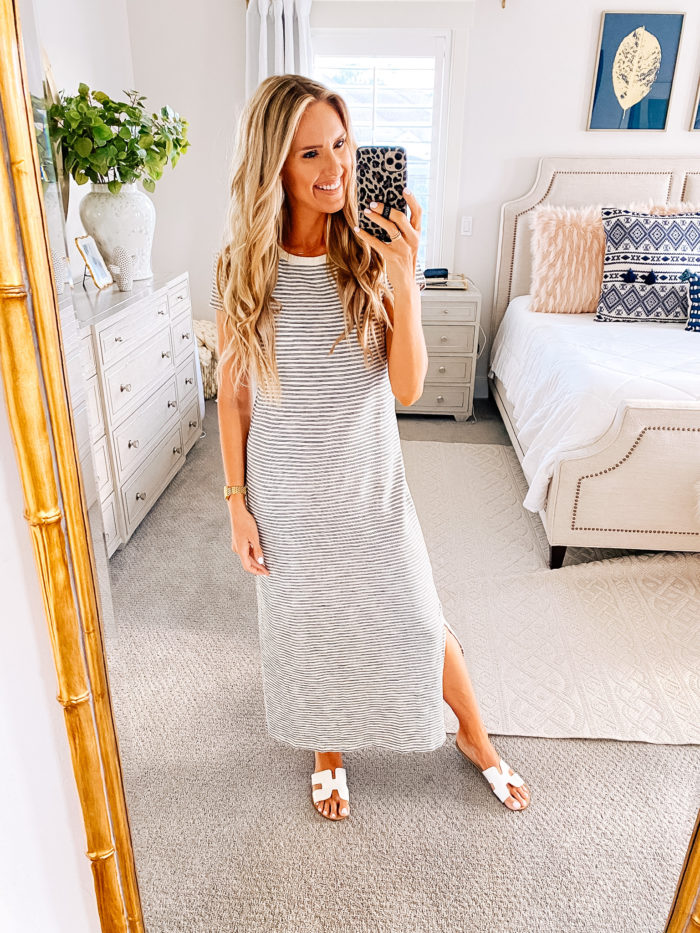 The Best Amazon Summer Dresses
I love this striped dress because the material is lightweight and so comfy. It's so easy to just throw on and still look put together, and it's under $30! I think it looks so cute paired with tennis shoes or sandals. There are lots of great colors in both solids and stripes! It would also be a great transition piece for fall because of the length, and because it would be super cute styled with a cardigan!
This dress is Tyler's favorite from this haul! It's another lightweight piece that's comfy and easy to style. I love the sleeves and the fit! It's only $29 and it's such a good price for honestly the perfect summer dress! It comes in other cute patterns too!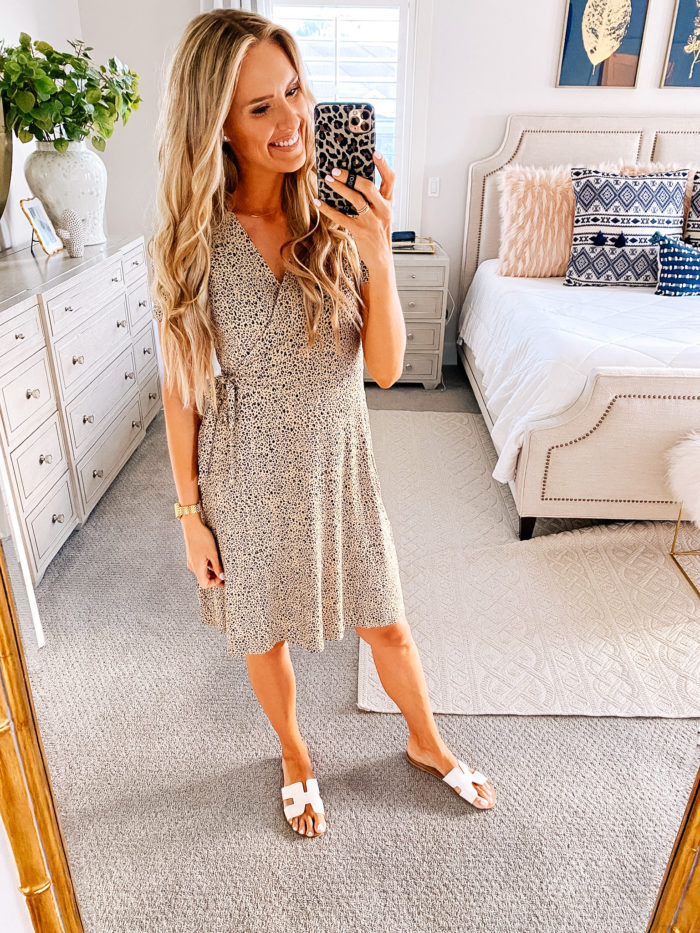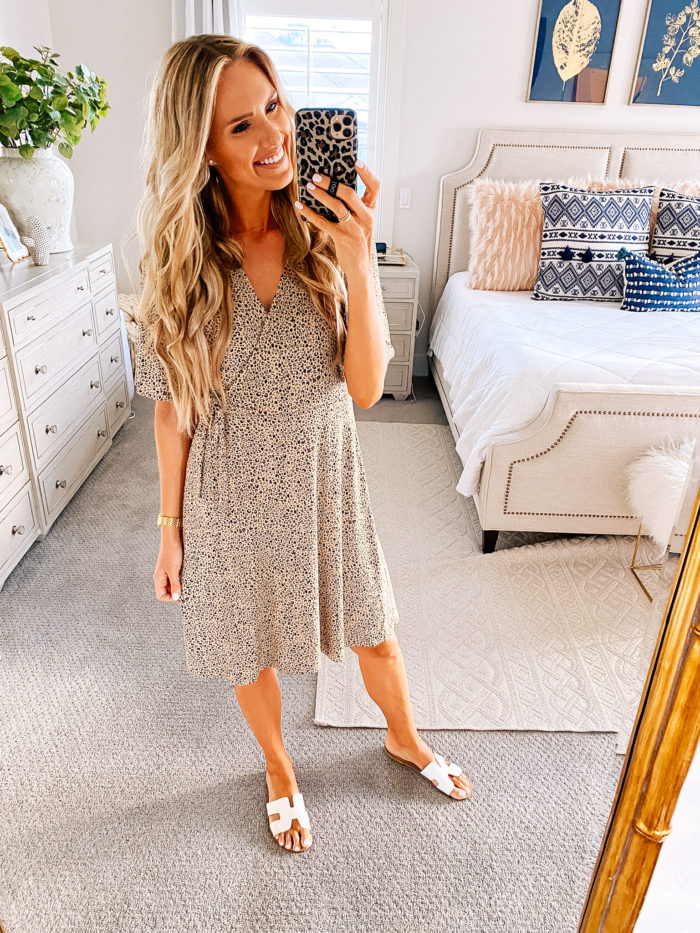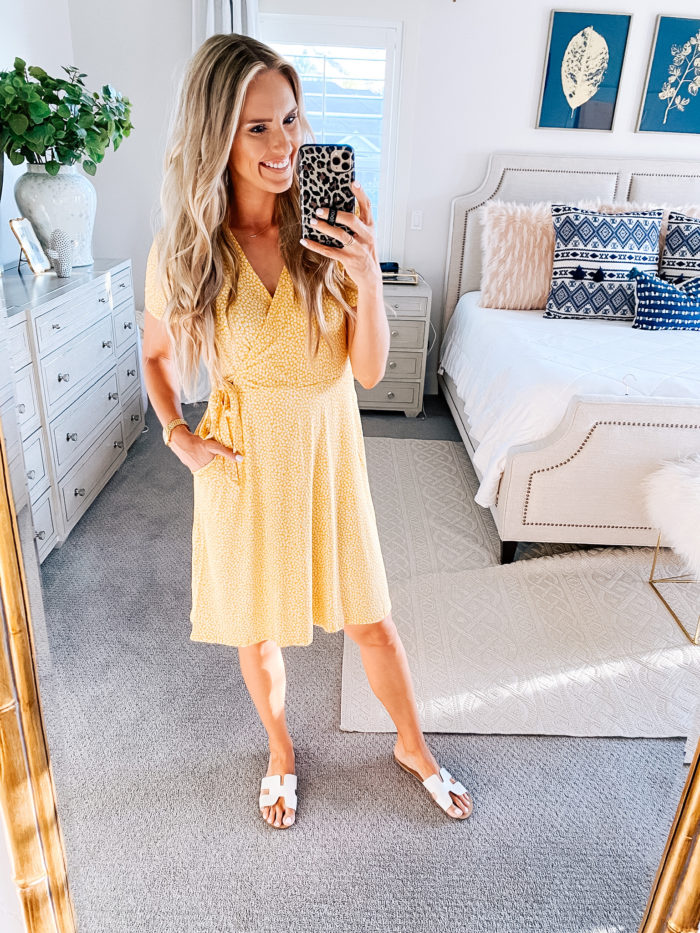 This faux wrap is another perfect dress for summer. It's lightweight, good quality, cute, and has fun colors and patterns. They have so many other cute patterns too! I love this one because the length and fit are perfect, and that's hard to find sometimes with a summer dress. It's perfect for hot weather! It's also only $24.50 which is a steal!!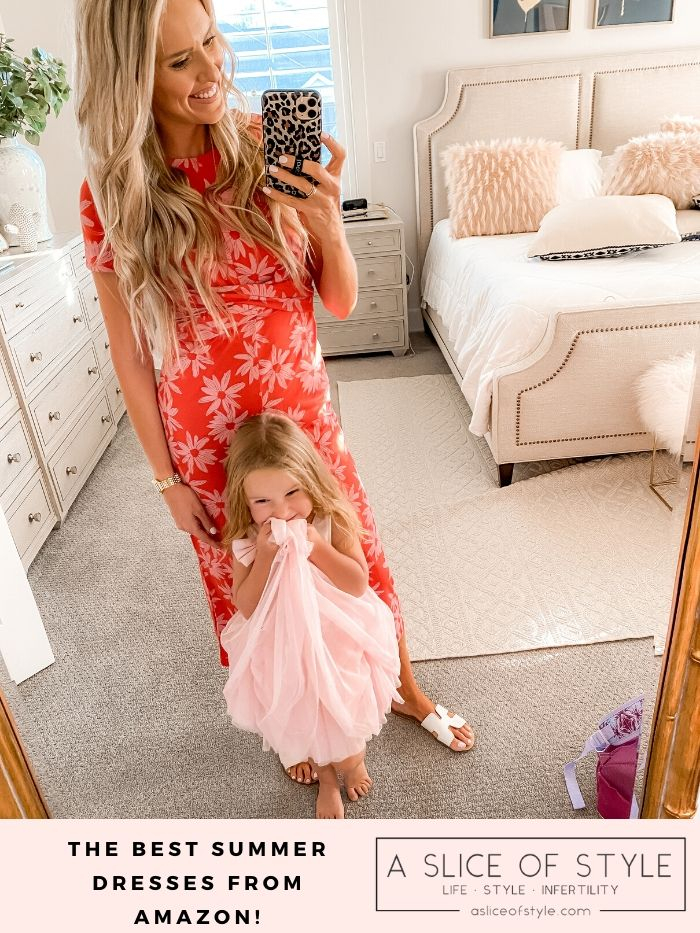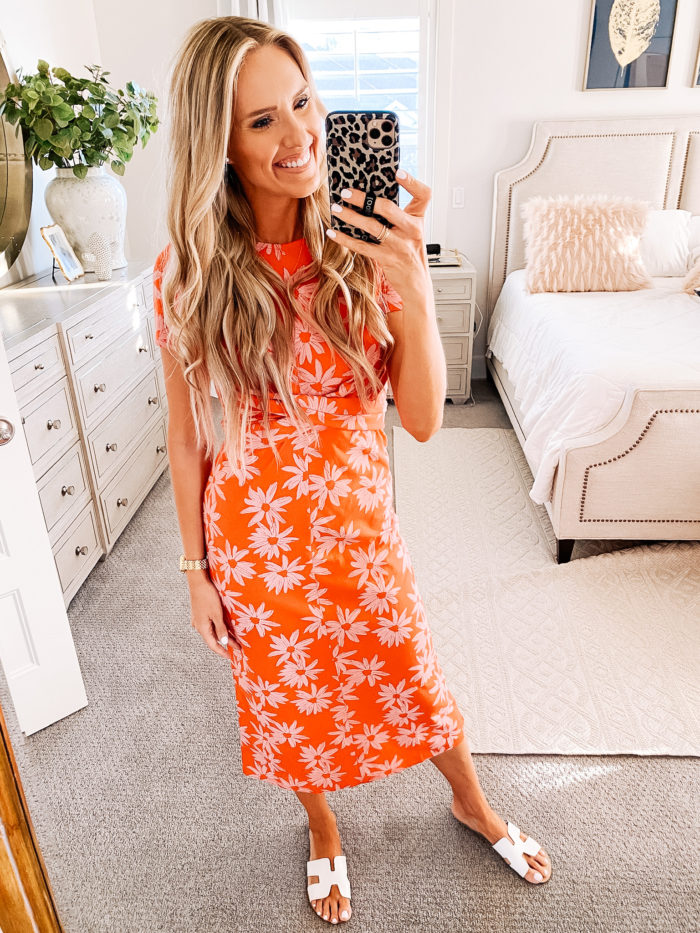 I love this floral dress; the color and pattern are so fun and pretty. It has two pieces of fabric that hang down in the front, and you just cross them and tie them in the back! I love it because it's a more unique look than some of the other dresses, but still so cute. I love the neckline as well! It's only $31.05!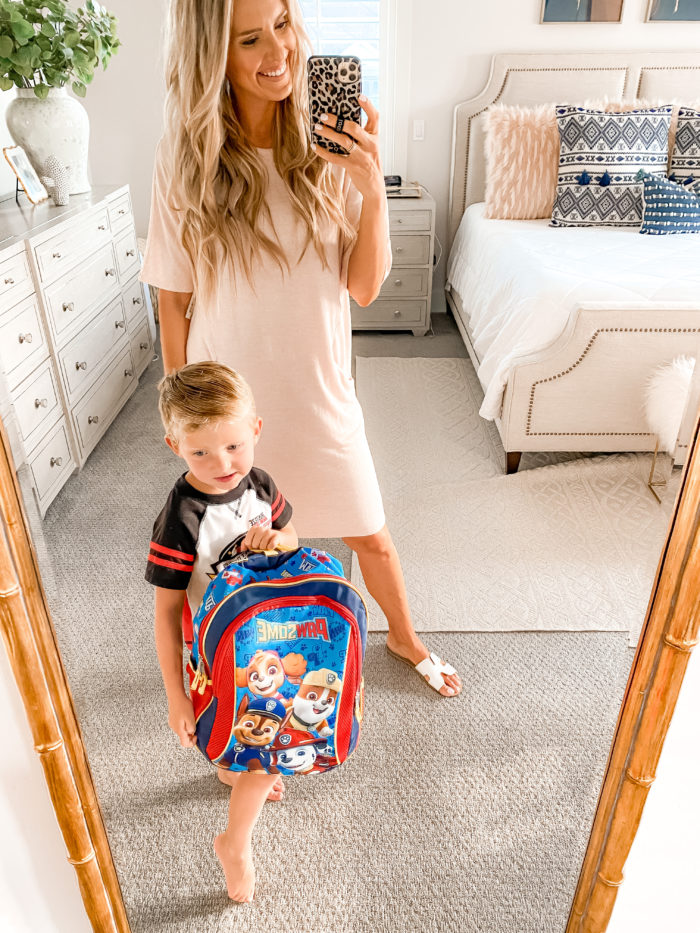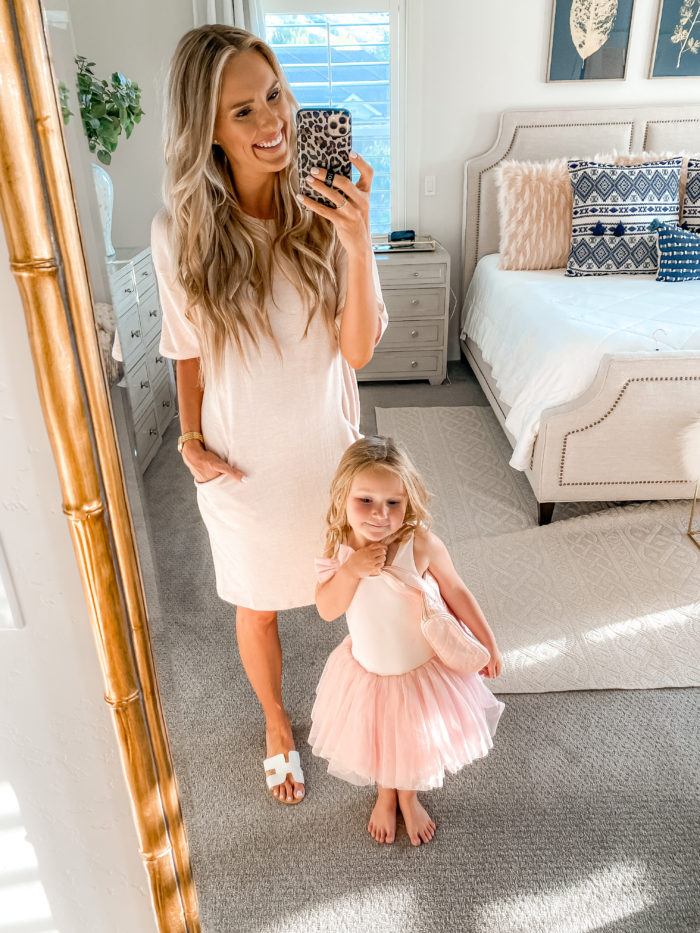 This pink dress is super comfy and in my opinion would be great to lounge around the house in. It feels more like a nightgown to me than a dress I would go out in, but it is incredibly comfortable and cute. Not to mention it has pockets! It's only $33.93! It does come in other colors and it runs true to size 🙂 I'm wearing a small!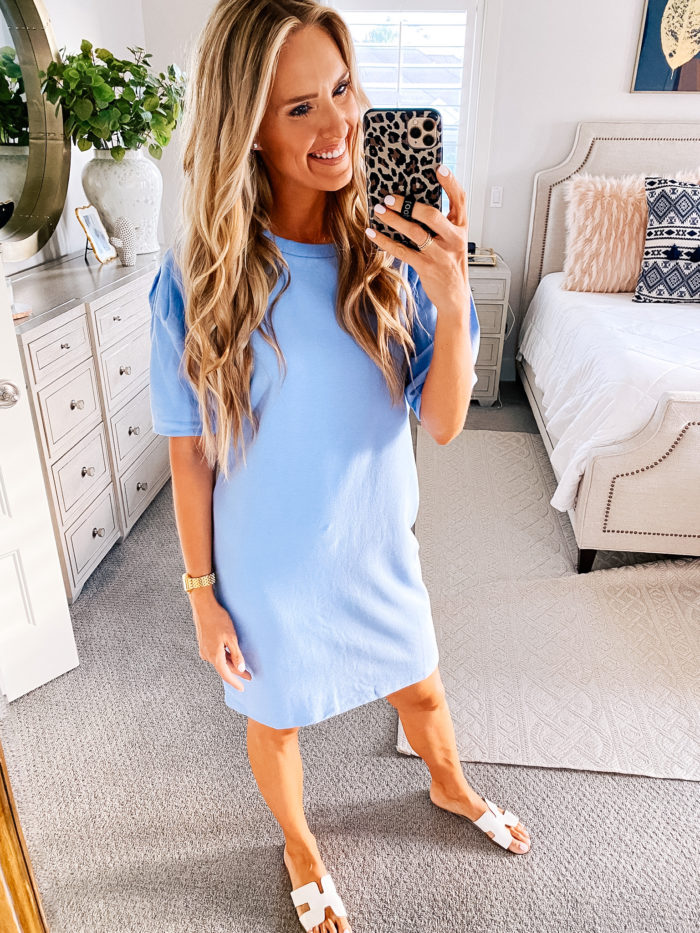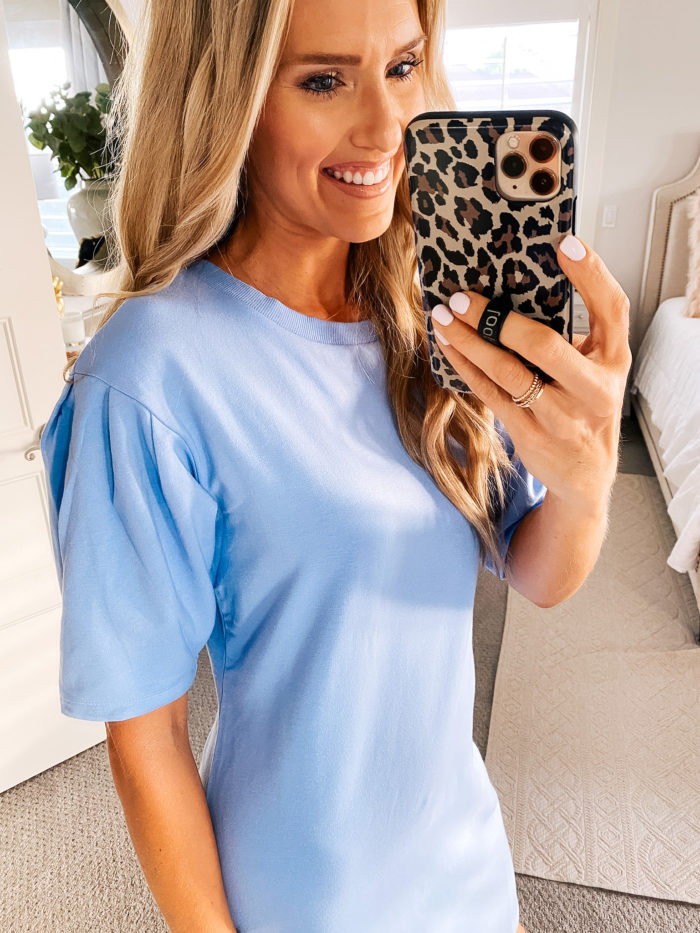 This blue dress is so cute and I absolutely love the sleeves. Isn't the color so pretty?! It comes in a lot of other beautiful colors too! I think it would be a great piece for fall as well because the material is a little bit thicker. It is SO soft and comfy. Only $31.55 for such a great quality dress!
Click HERE to access my Amazon fashion haul for women for June, and HERE for May!