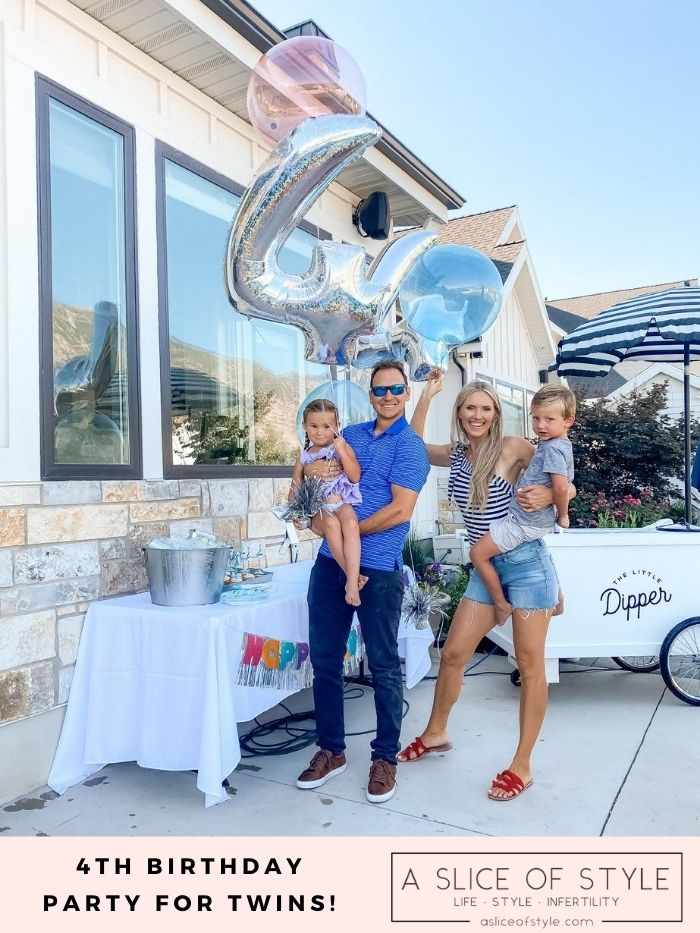 4th Birthday Party for the Twins!
I can't believe they are 4!! We had such a fun day!  Especially when it came time for their 4th birthday party! In the morning, we got up and the first thing we did was make a cake. While Tyler was in the shower and I was at the gym, Harris started eating his cake! He got his own bowl out and helped himself to the top layer of the cake. I mean…it was his birthday after all. A kid can do what he wants 😉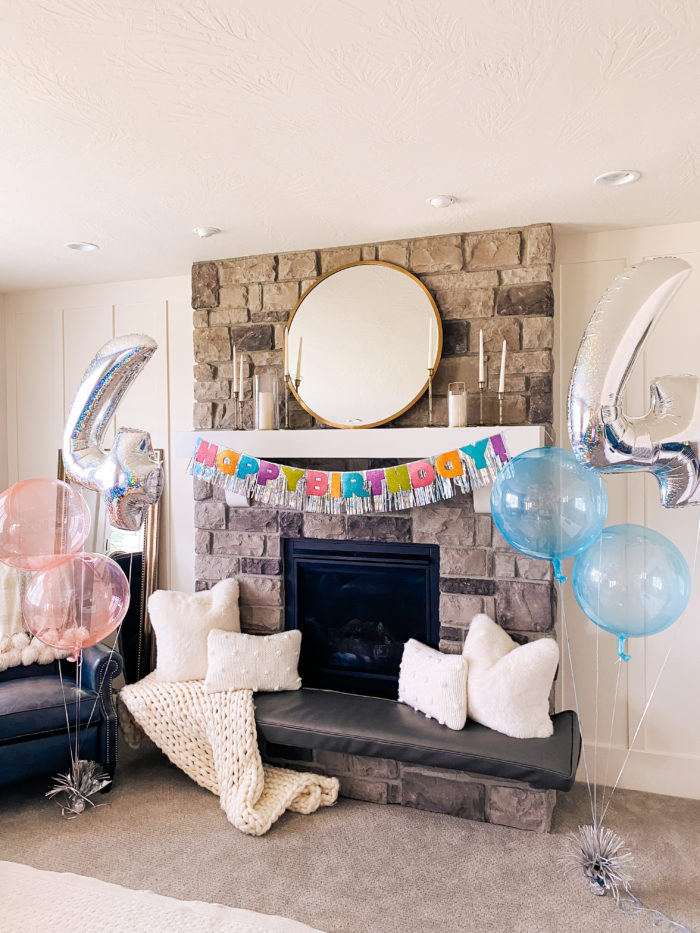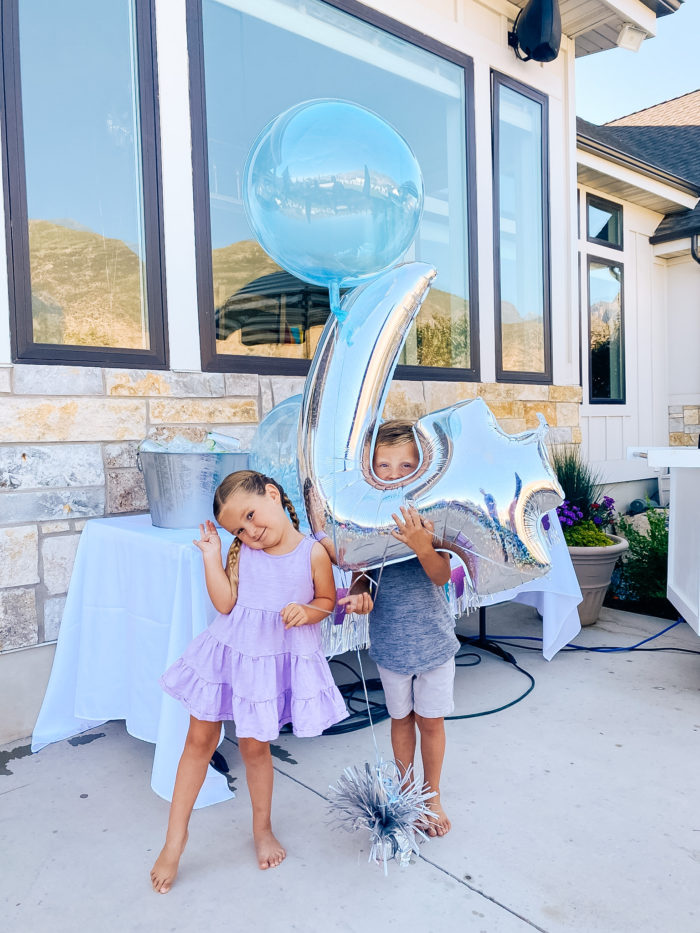 They were super excited because their friends/babysitters (they have 5 girls in their family and they are adorable) threw them a little birthday party! They got them cakes and balloons and it was such a blast. When they came home from that, we made some shark cupcakes. Harris was in absolute heaven mixing the batter to make them. We had their friend come over and help decorate those!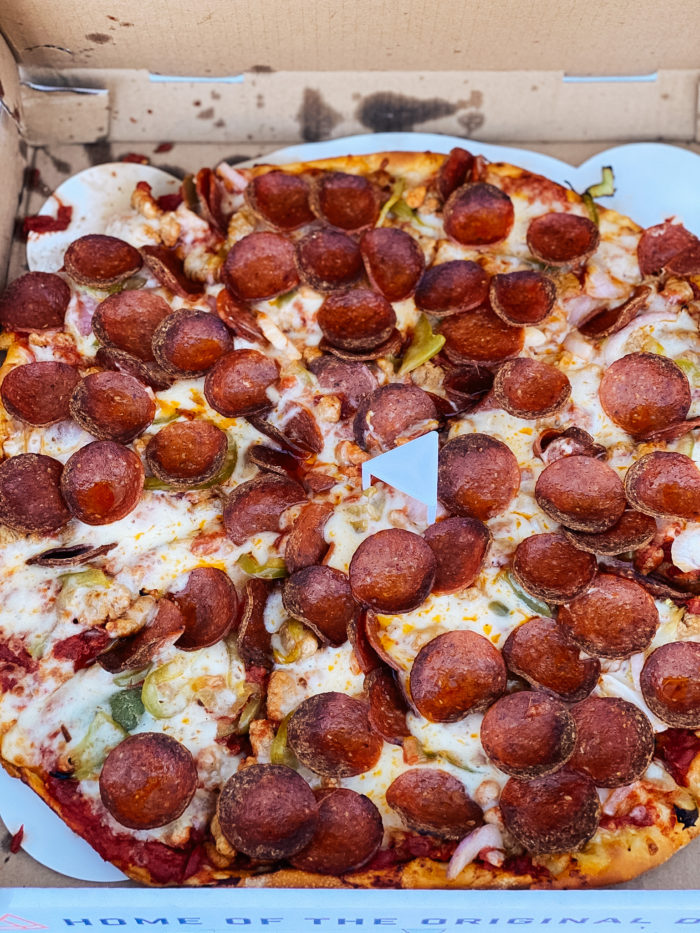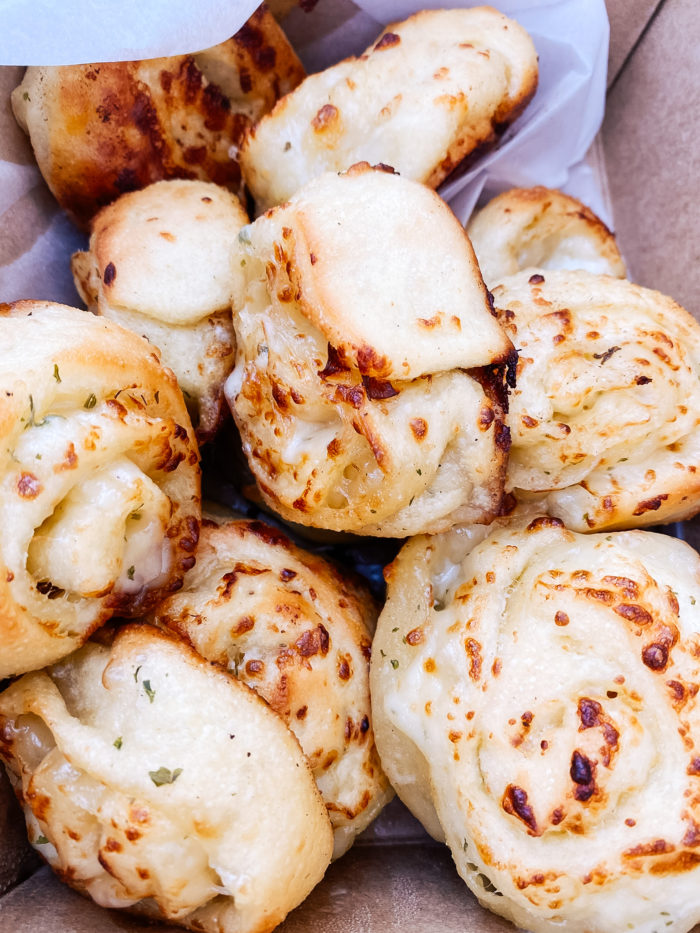 We packed all of our things up after eating the cupcakes and went over to my sister-in-law Heather's house. We had Summit Pizza Co. which is our absolute favorite pizza. It has the most delicious, high quality ingredients! Our favorite pizza is Dan's Request. If you live in Utah, I'm demanding that you go eat there. Oh my YUM. We love the doodles, and they just came out with new raspberry doodles. YUM. They are new level deliciousness.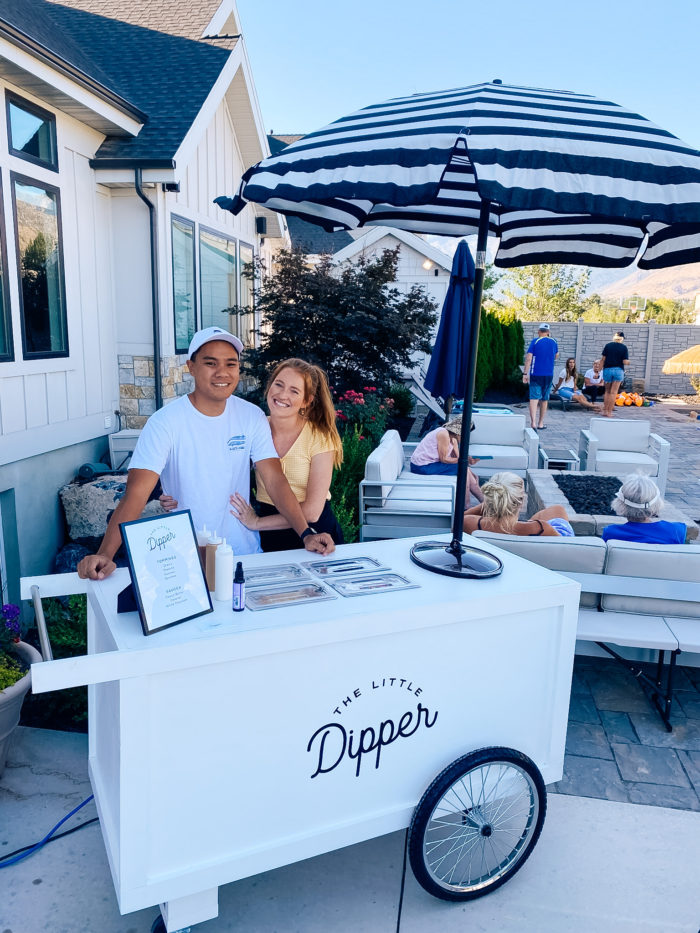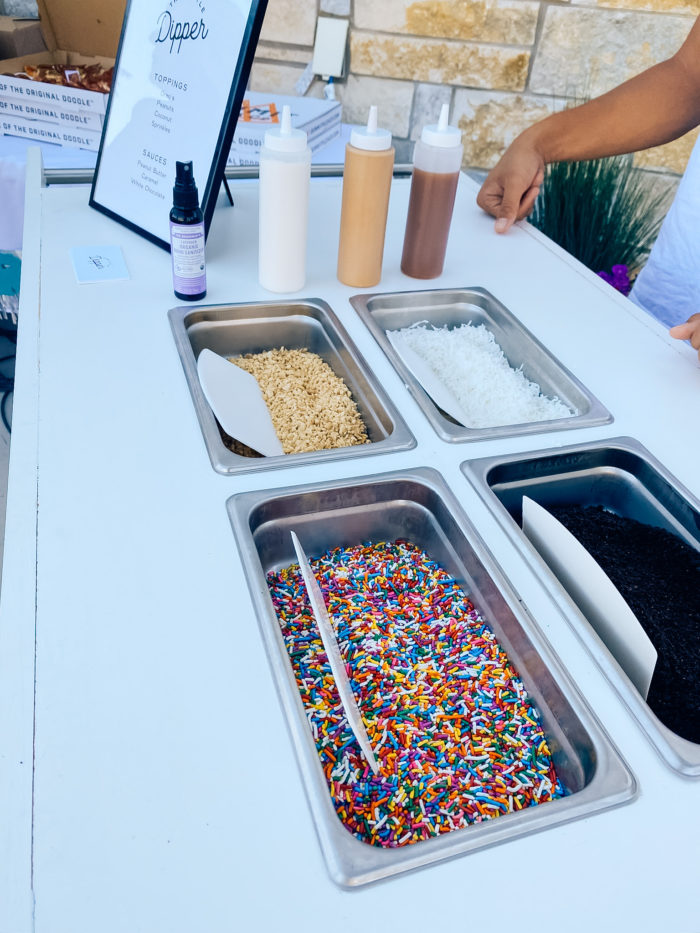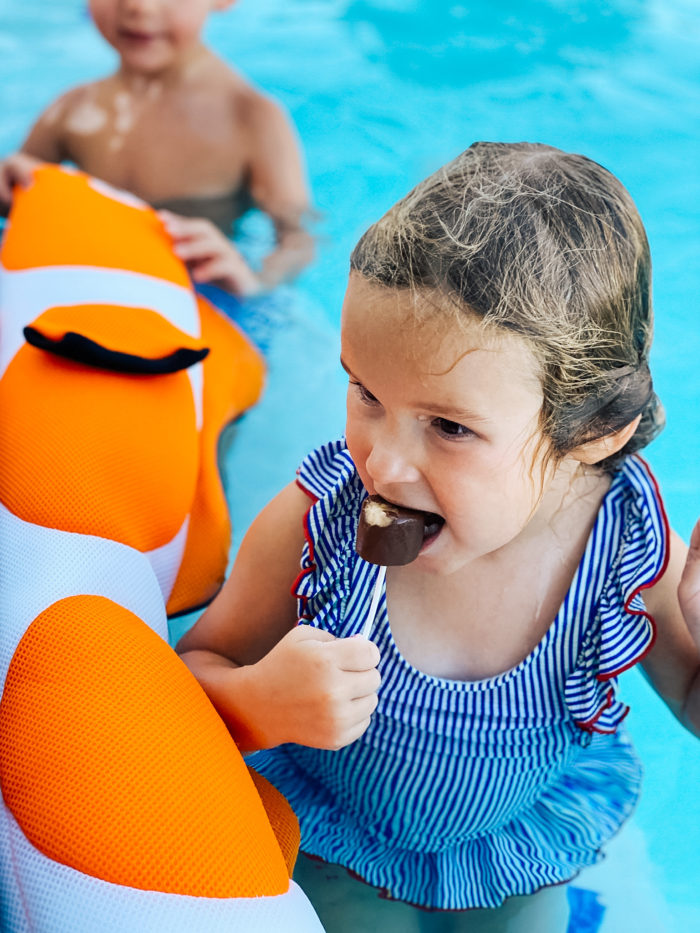 The dessert was super fun because we tried out this new banana truck business called The Little Dipper. We chose the package we wanted based on how many guests we had, and then our guests could choose what toppings they wanted on their banana. It was such a fun, yummy treat!
After pizza, we had a blast swimming! They loved being with their cousins. And they loved their presents!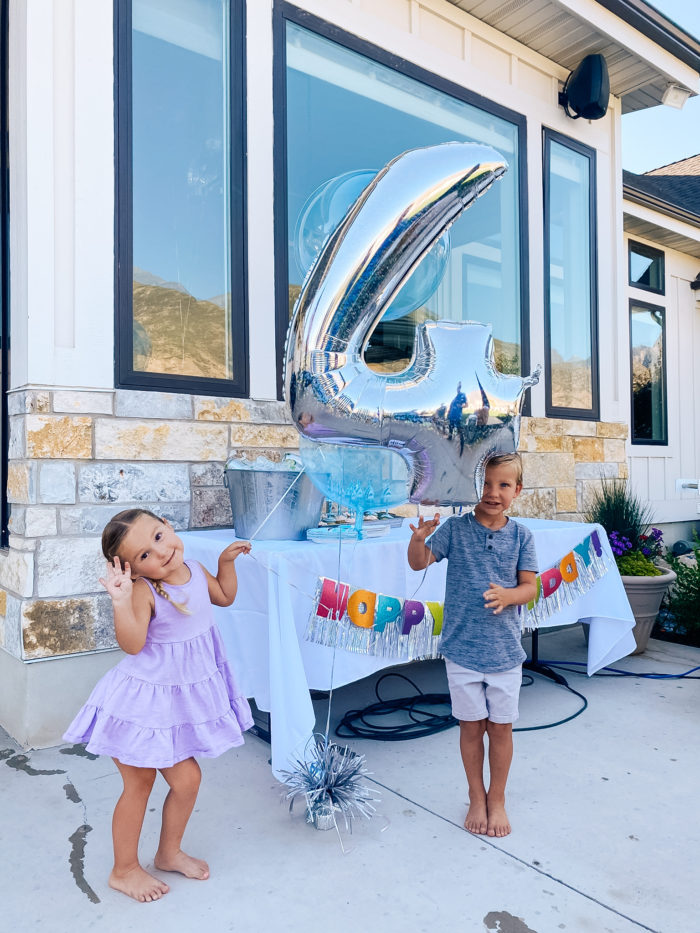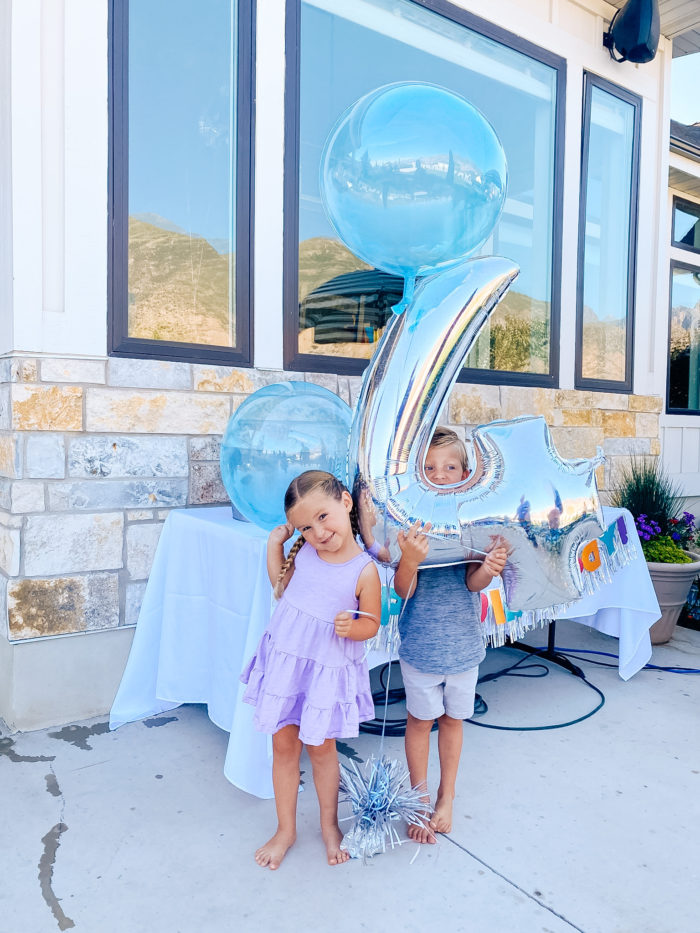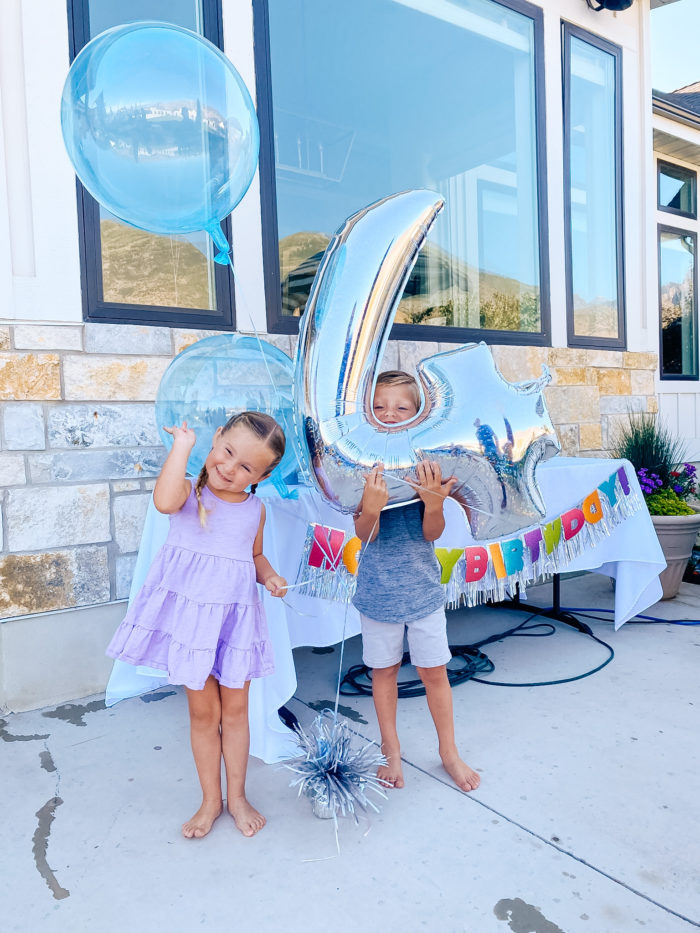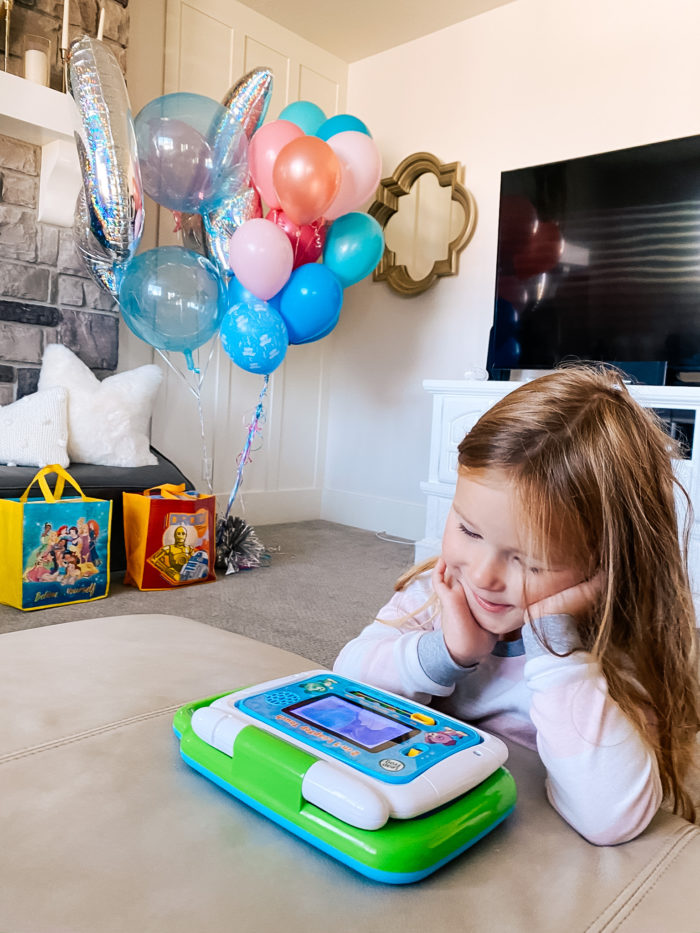 My favorite part of the day was just watching how genuinely excited and happy my kids were over the sweetest little things. Harris was super excited when we got to my sister-in-law's house. He was helping me bring all the items in from the car and was so excited and sweet about that. Goldie got right up the next morning and said she was gonna play with her new toy computer she got. I asked her to do something and she said, "Nope, I am not moving!" Ha!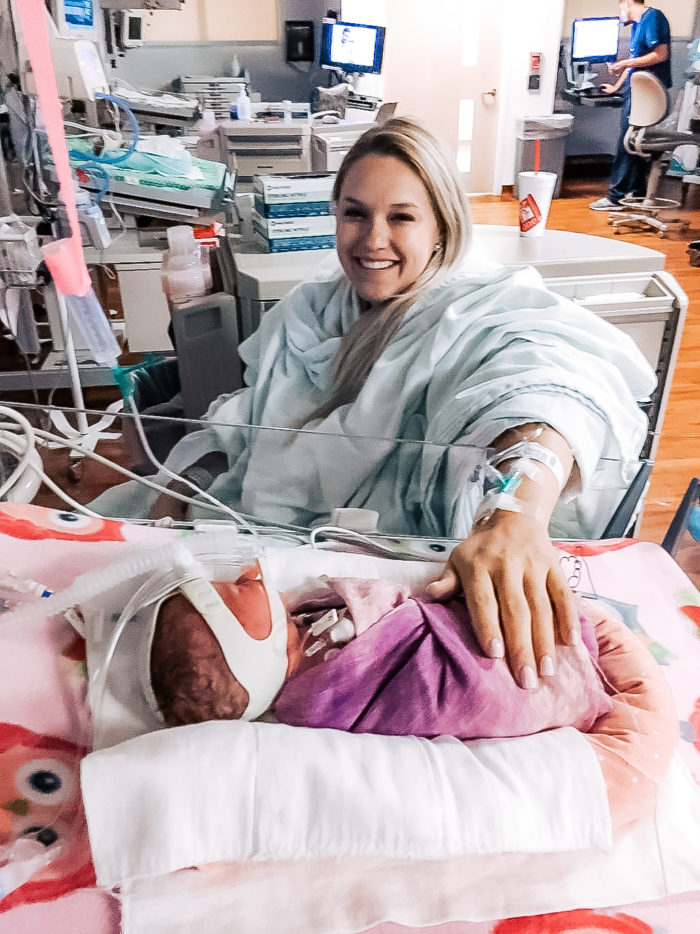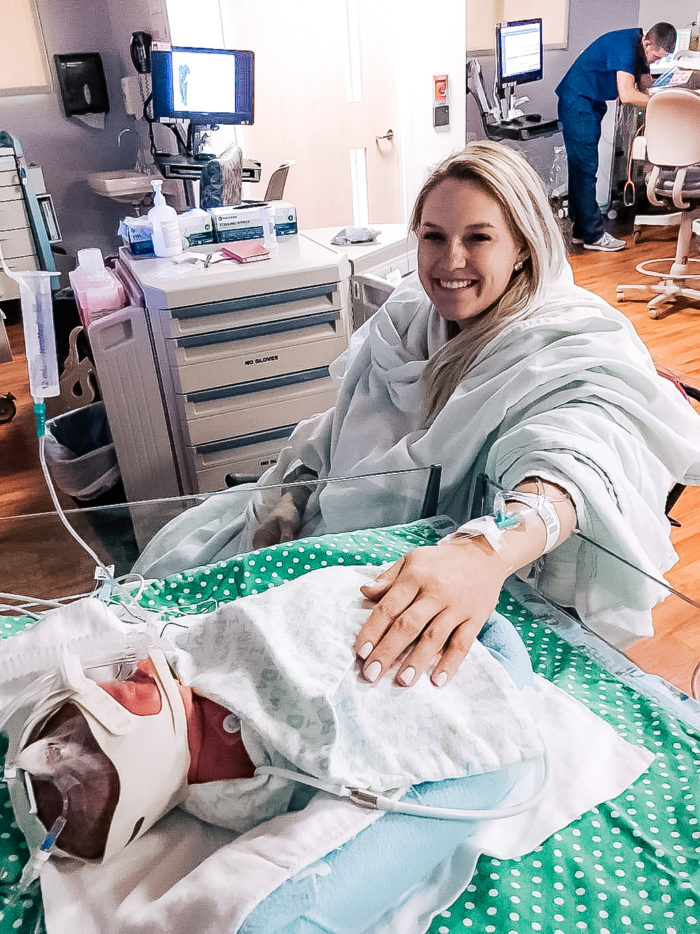 TO READ THE TWINS' BIRTH STORY, CLICK HERE
TO READ ABOUT THE TWINS FIRST BIRTHDAY PARTY, CLICK HERE
Have you thrown or a attended a 4th Birthday Party recently?  What did you do?  Let me know in a comment below!