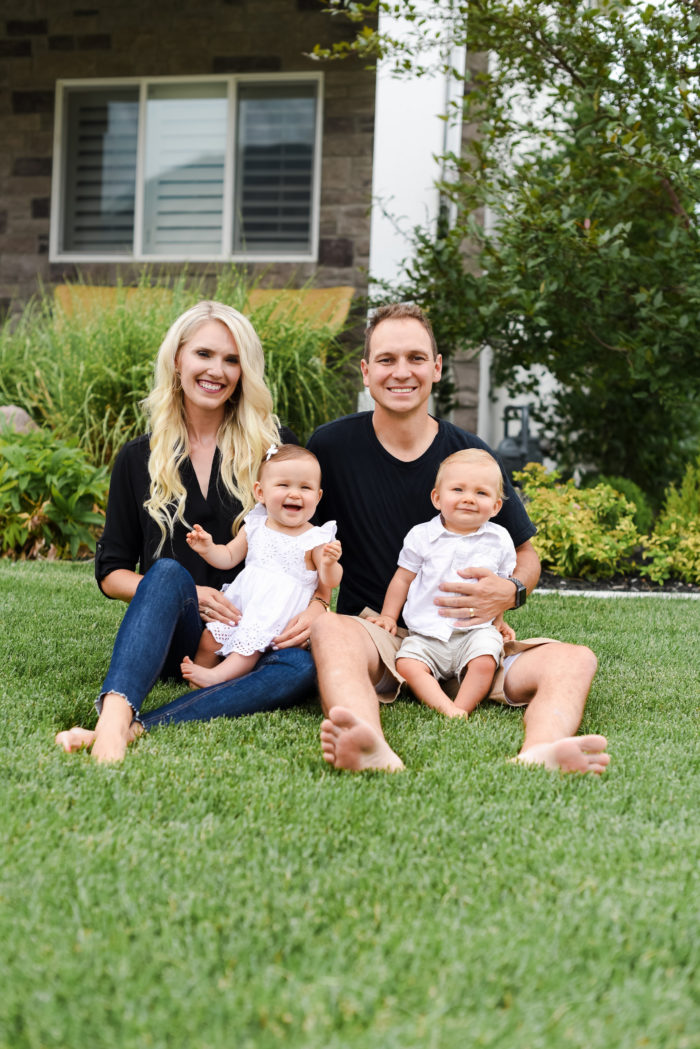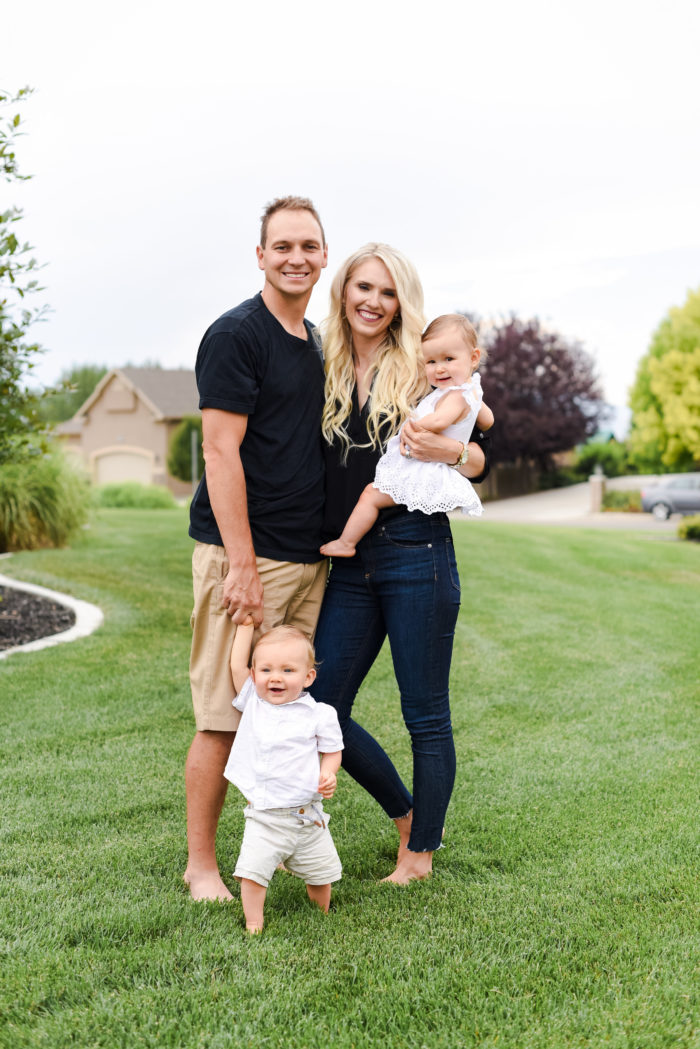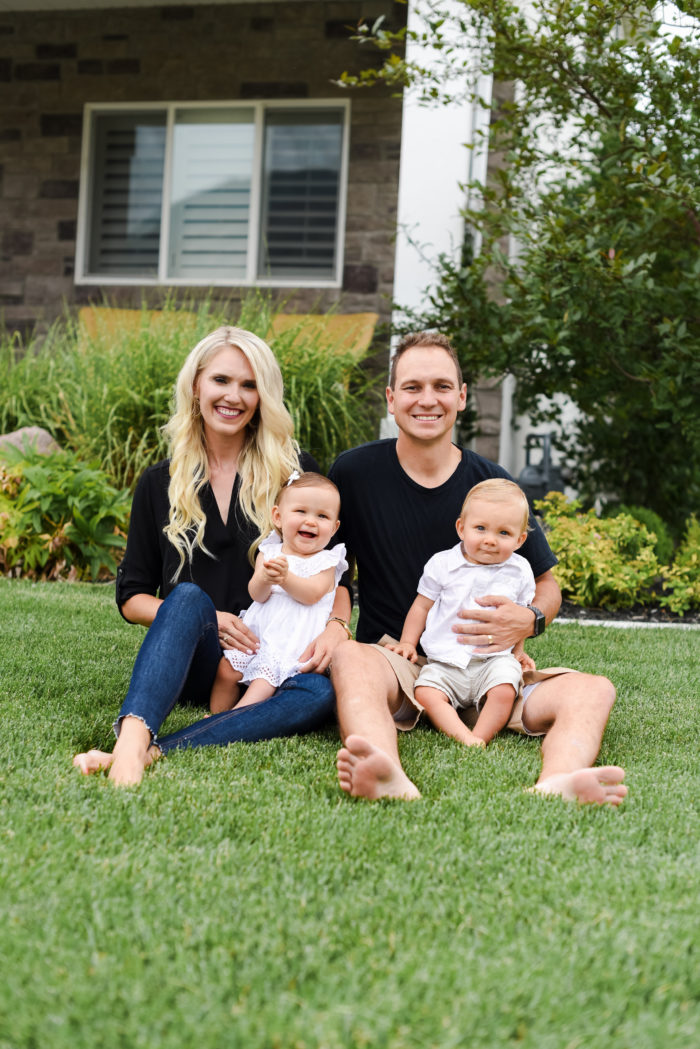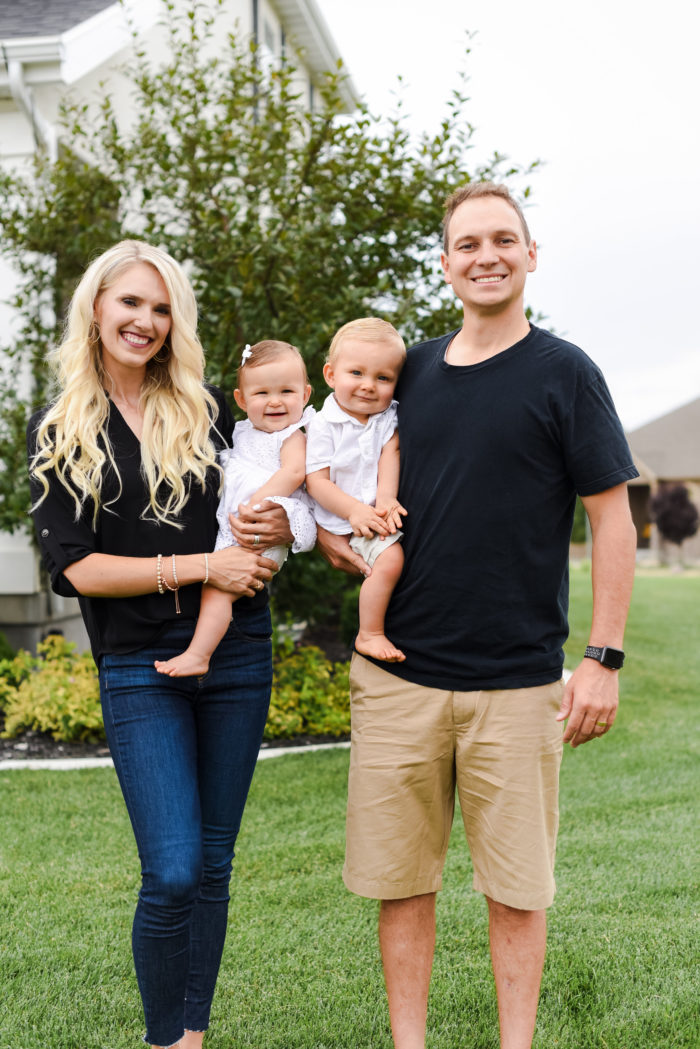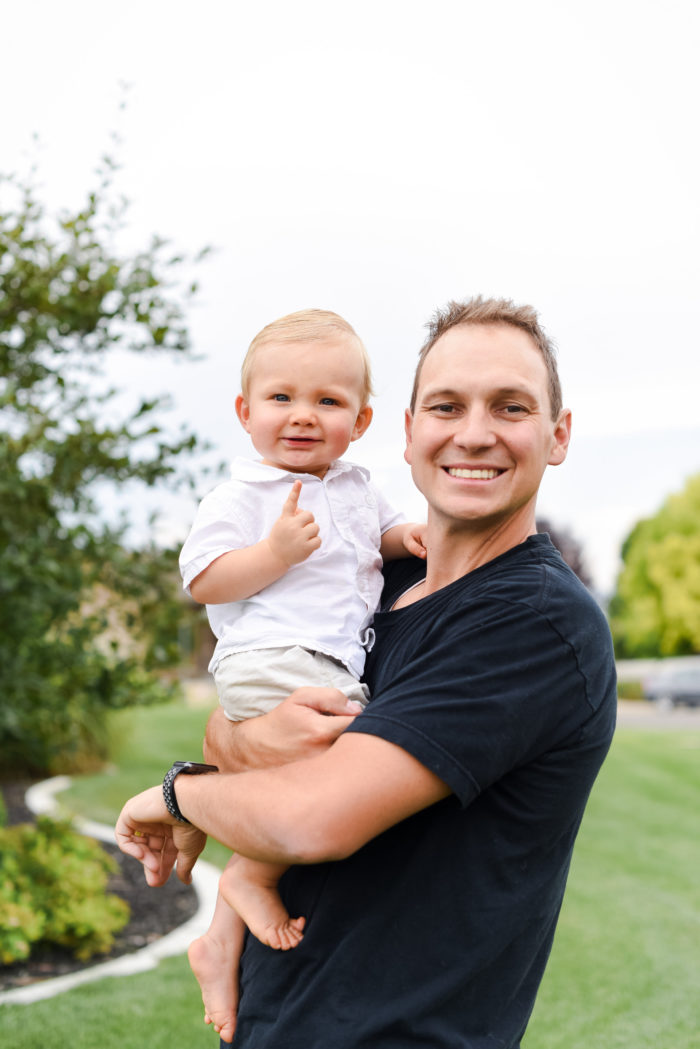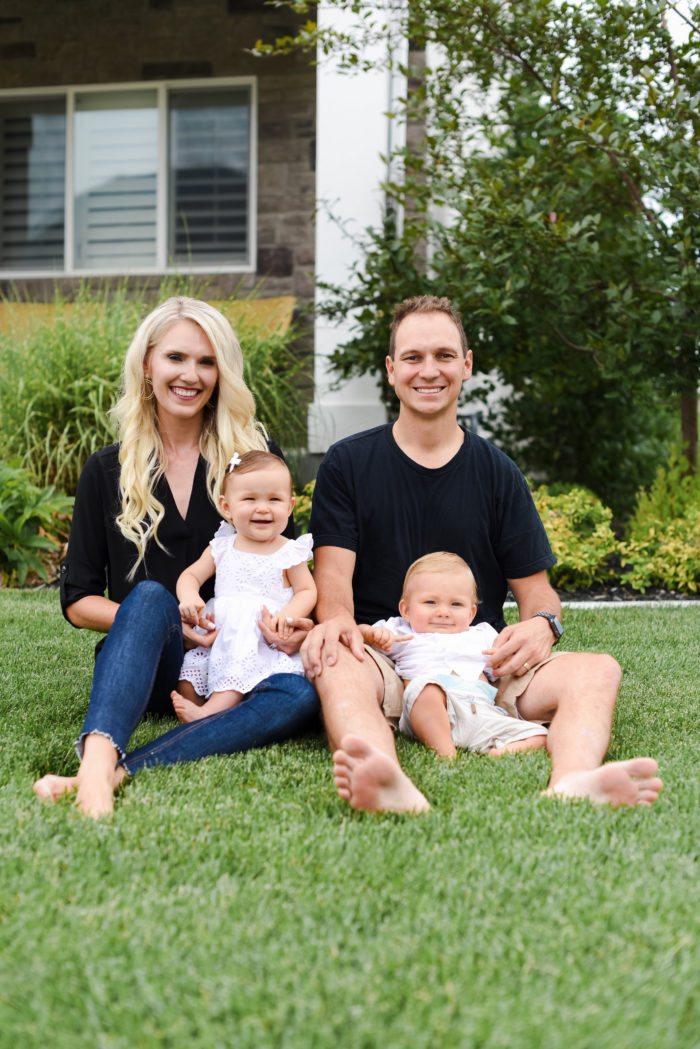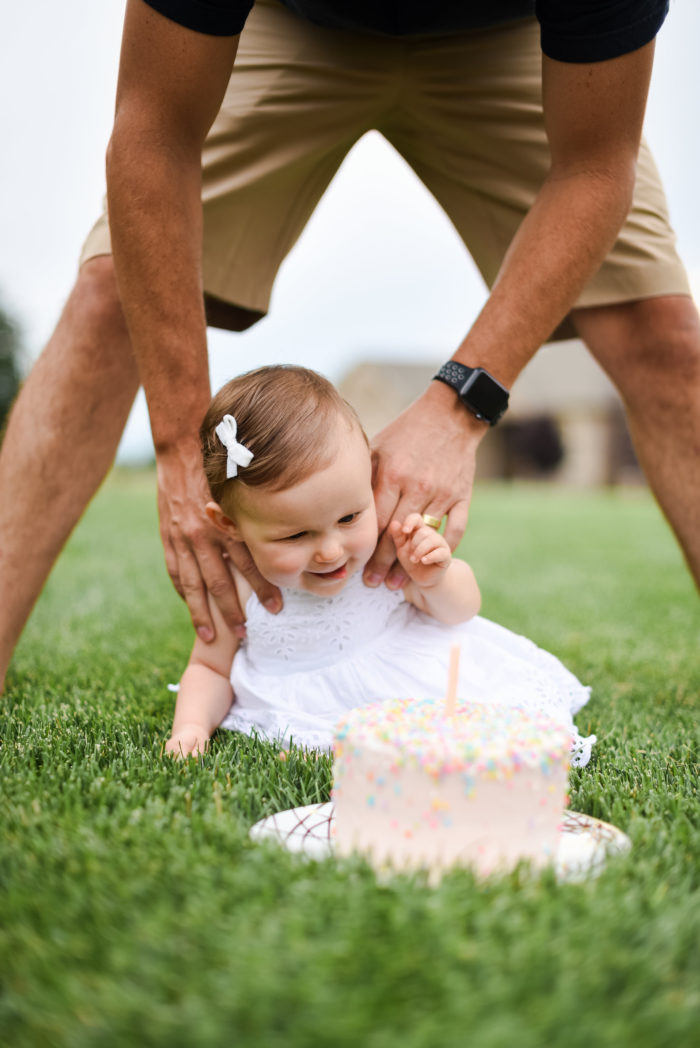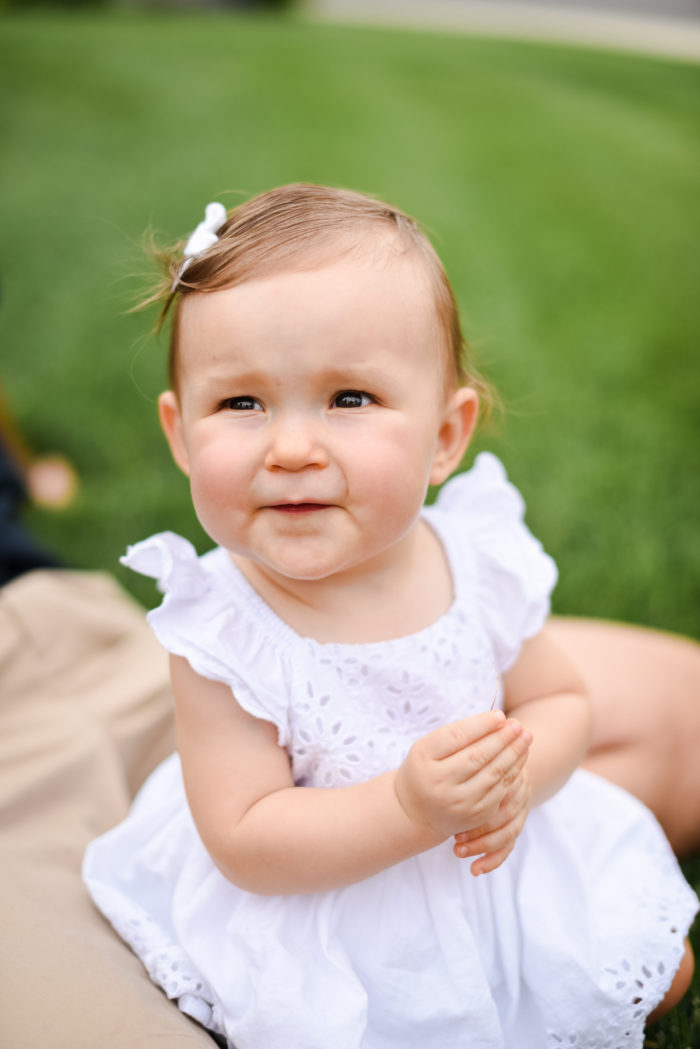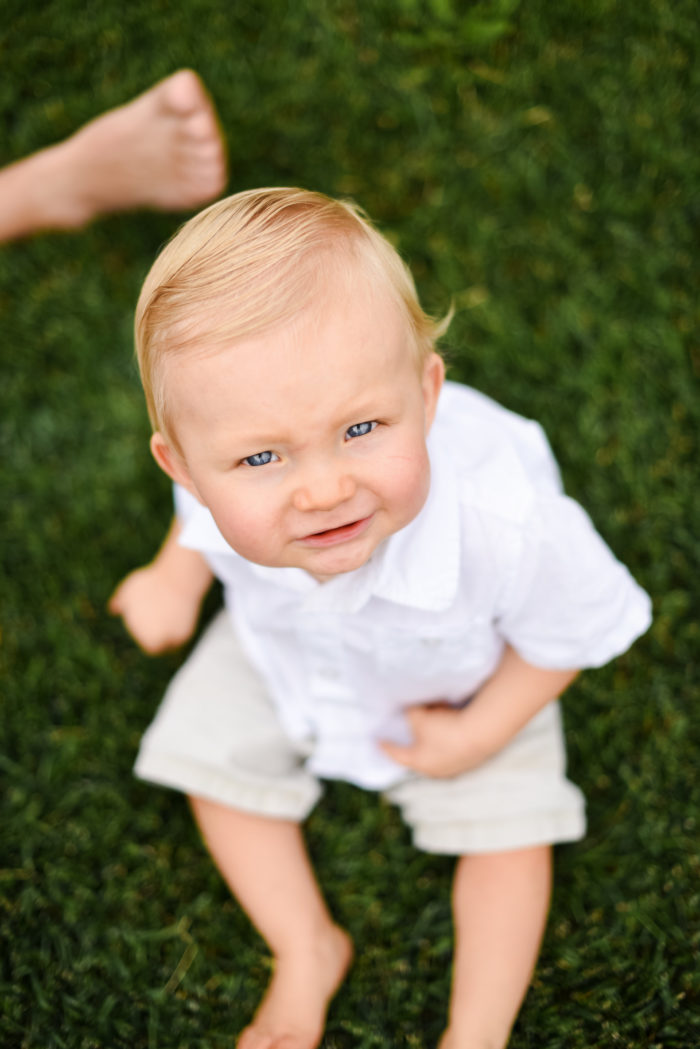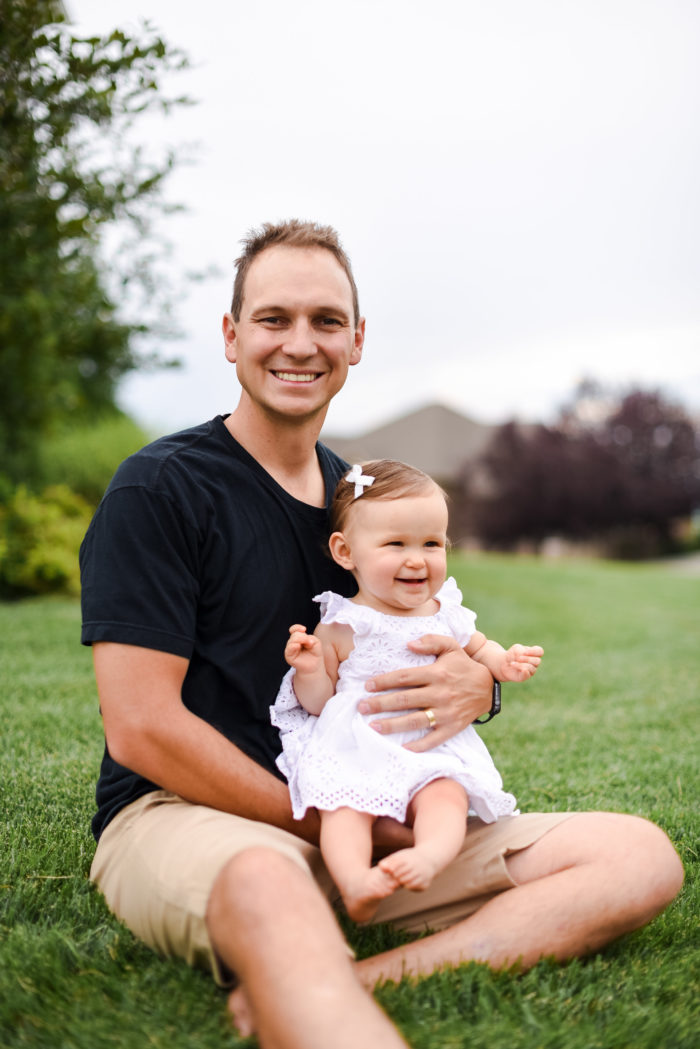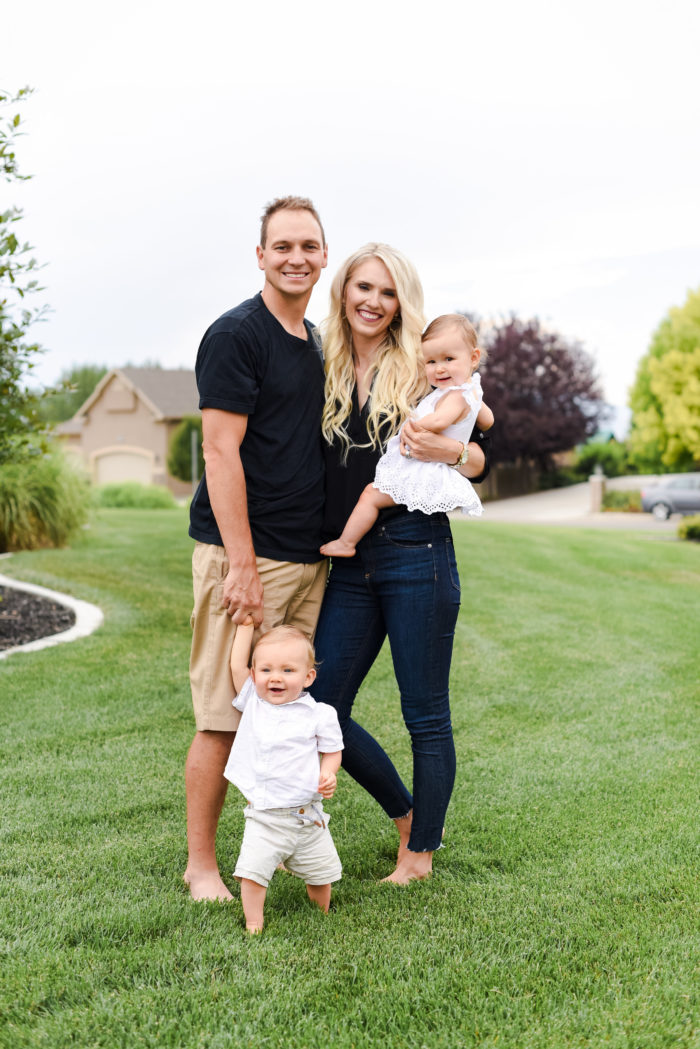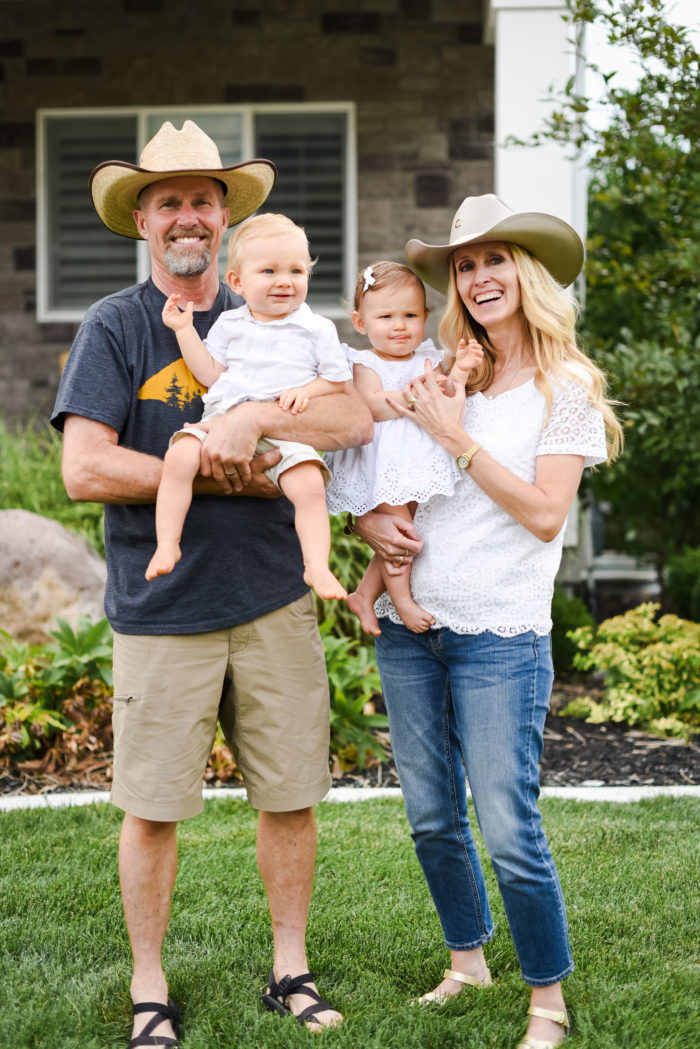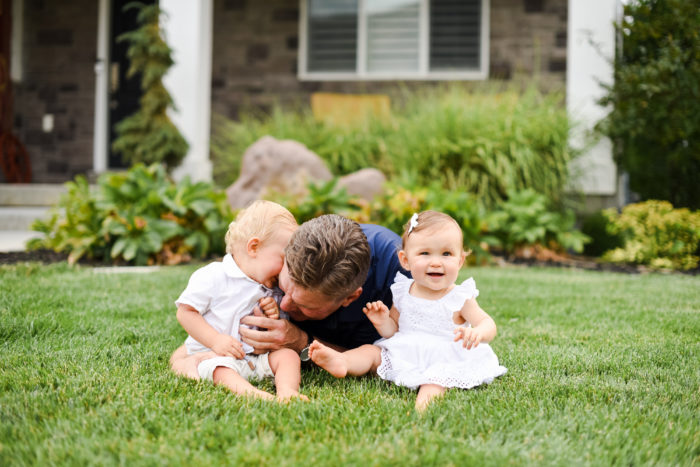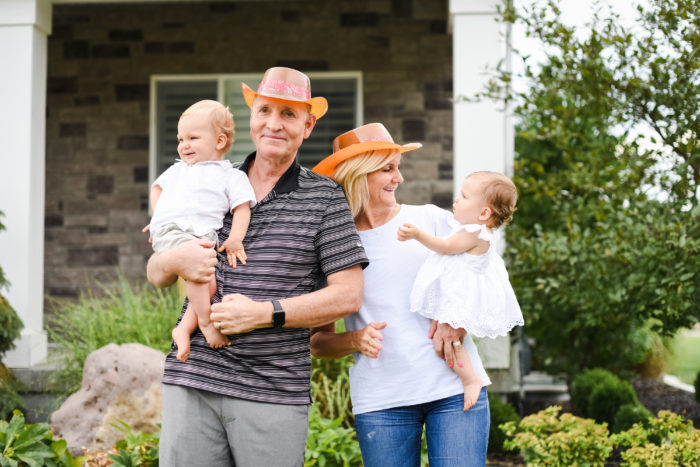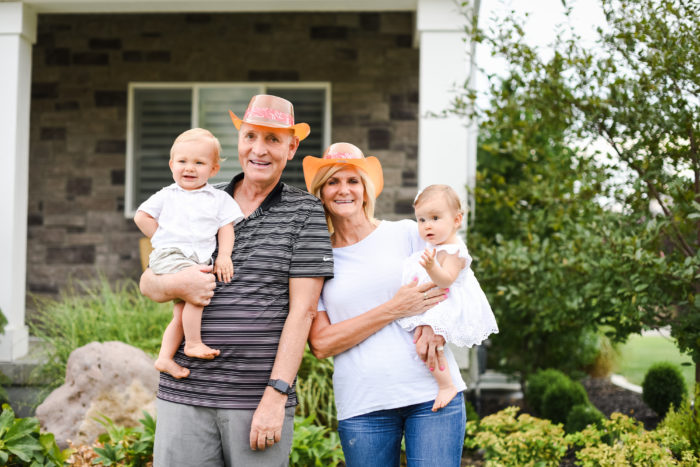 I was dancing around like a crazy person trying to get Harris and Goldie to smile!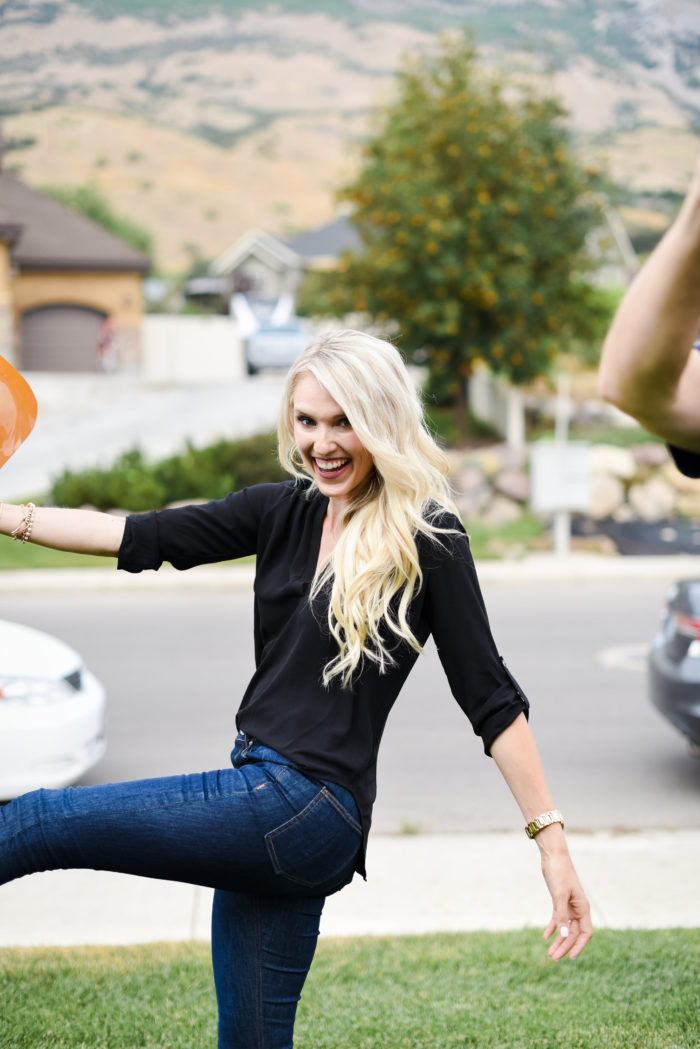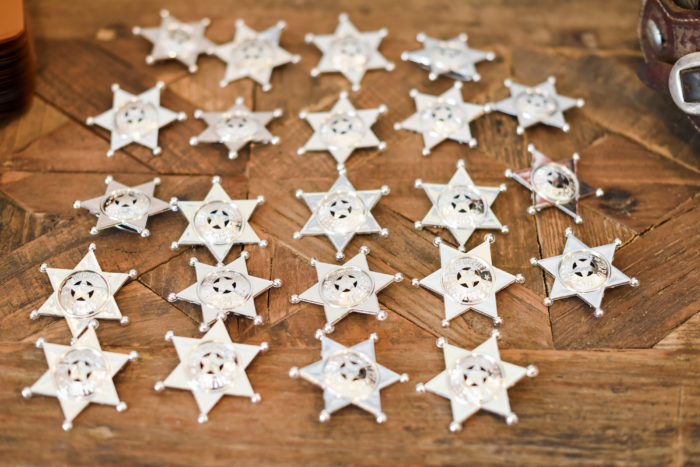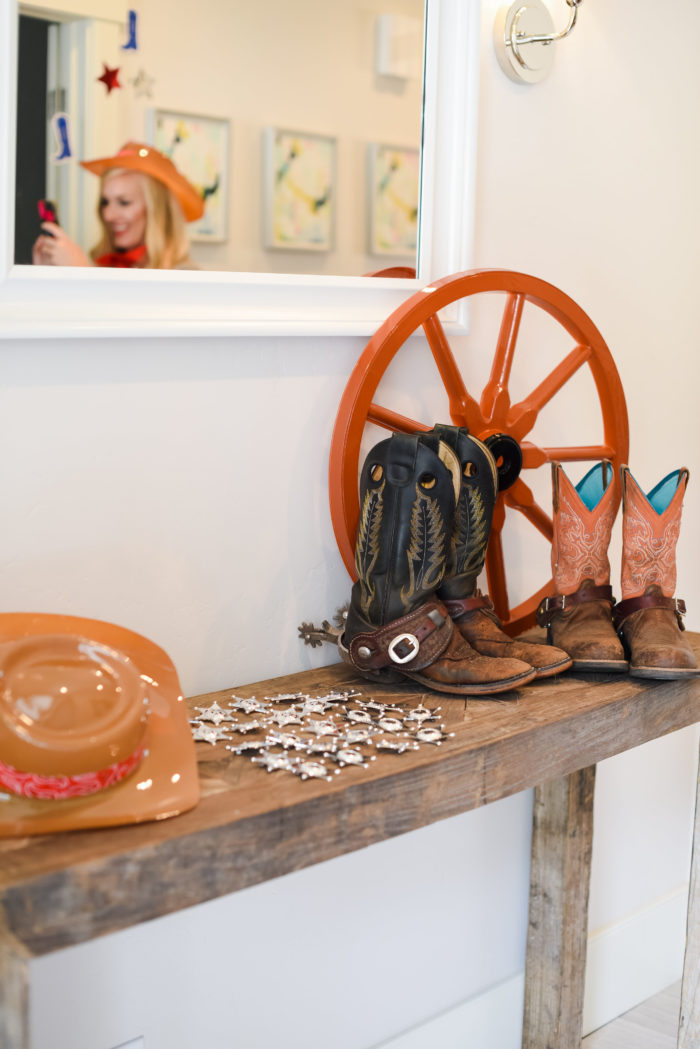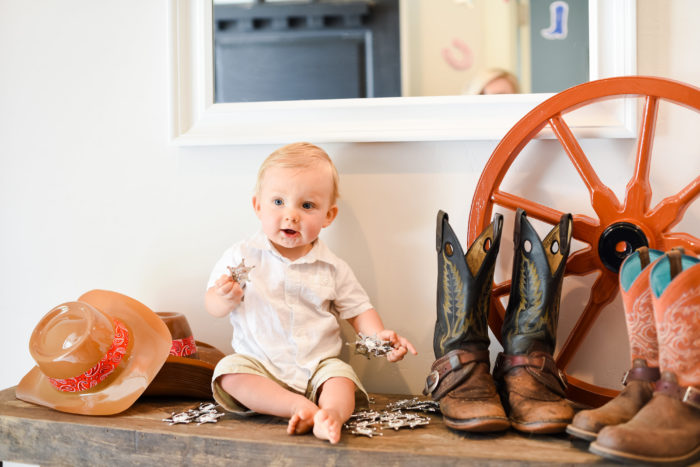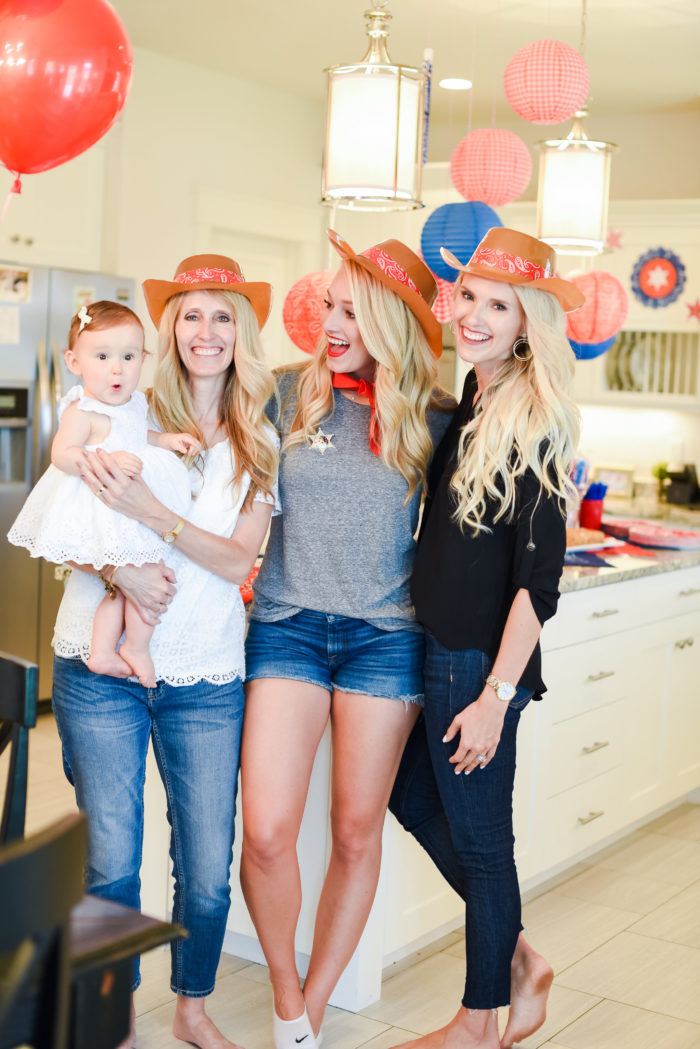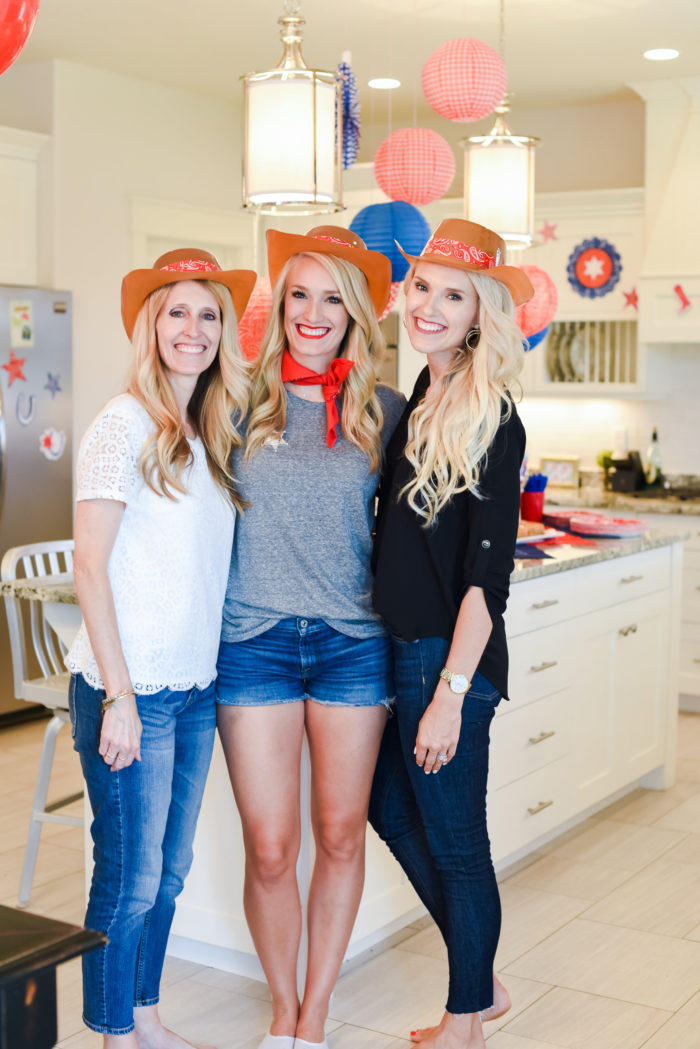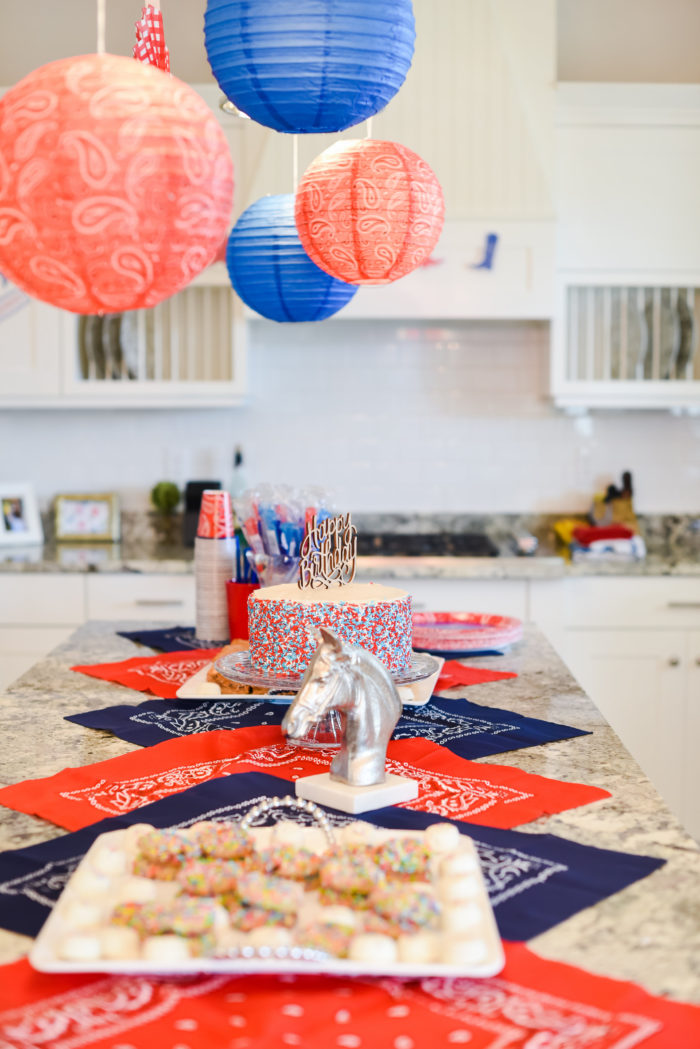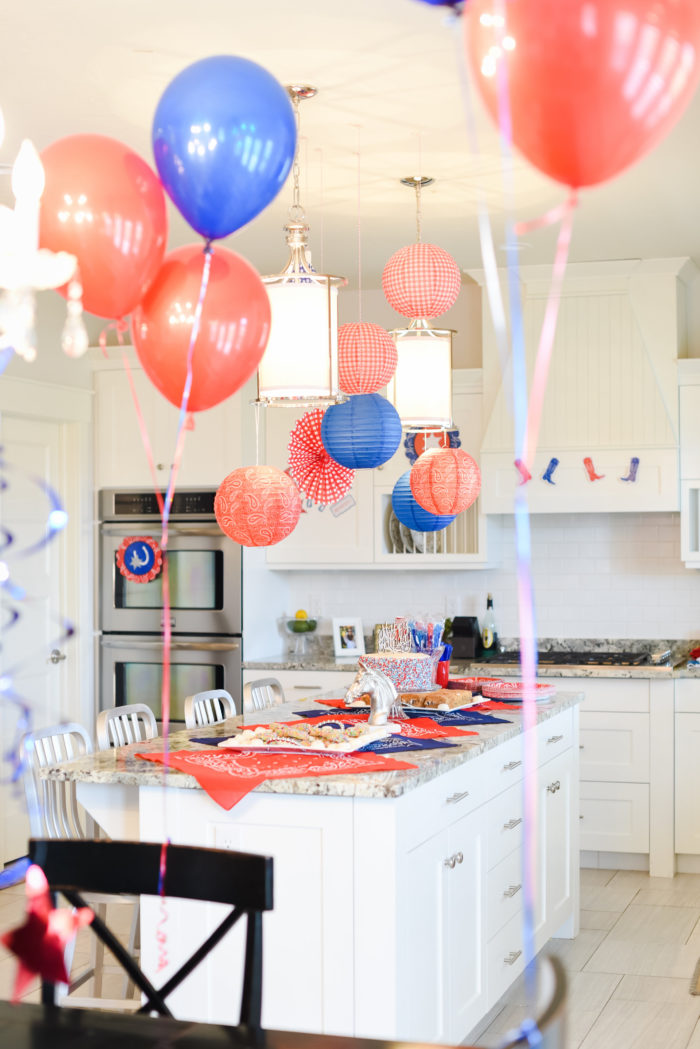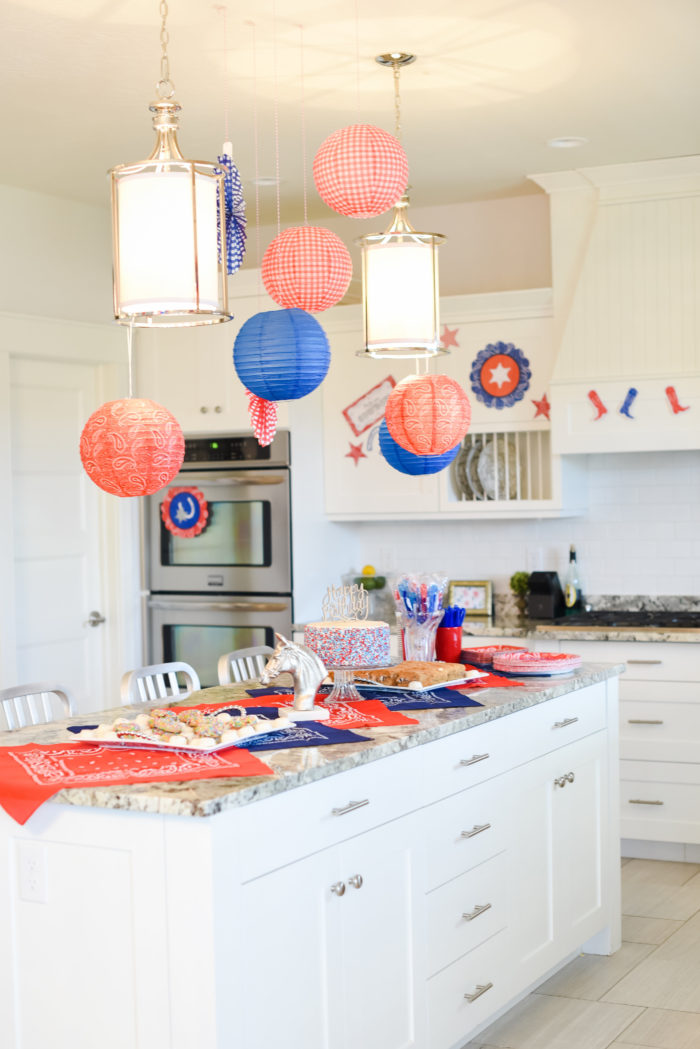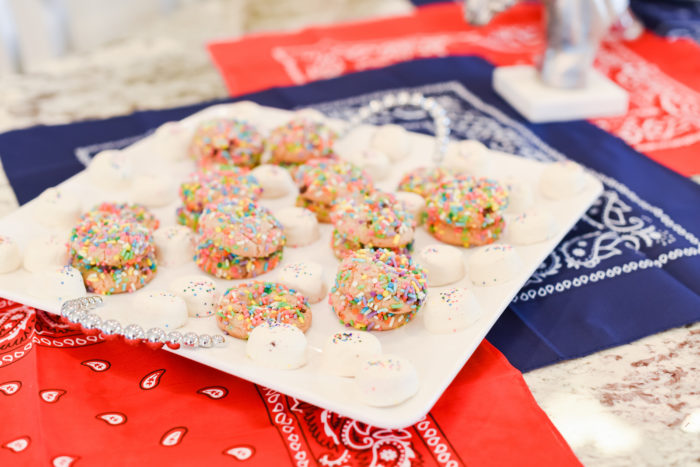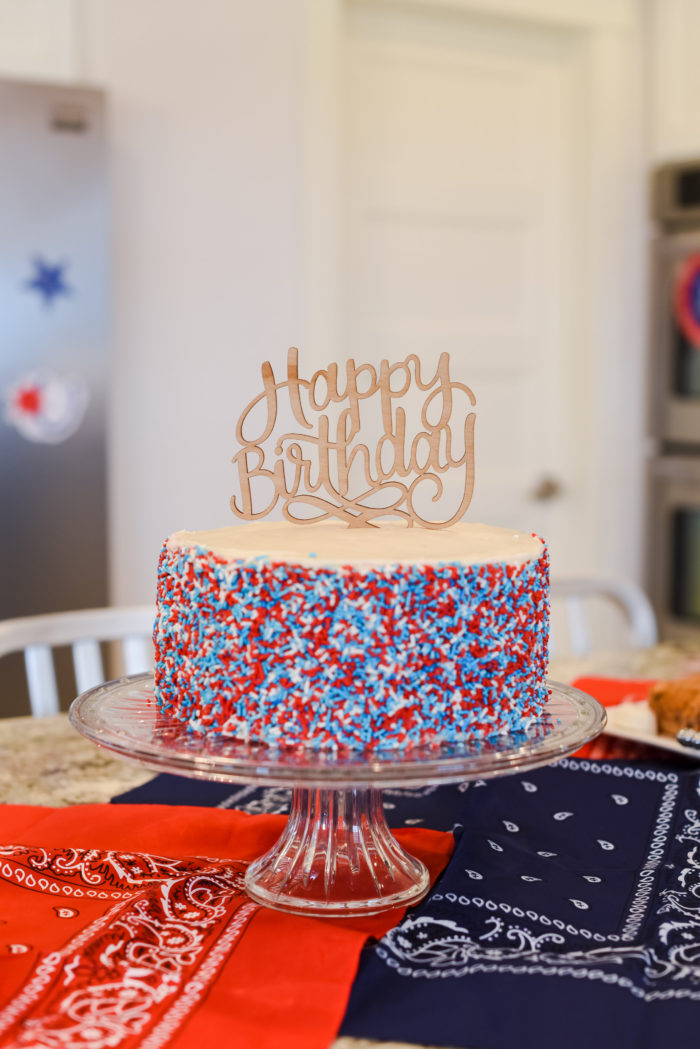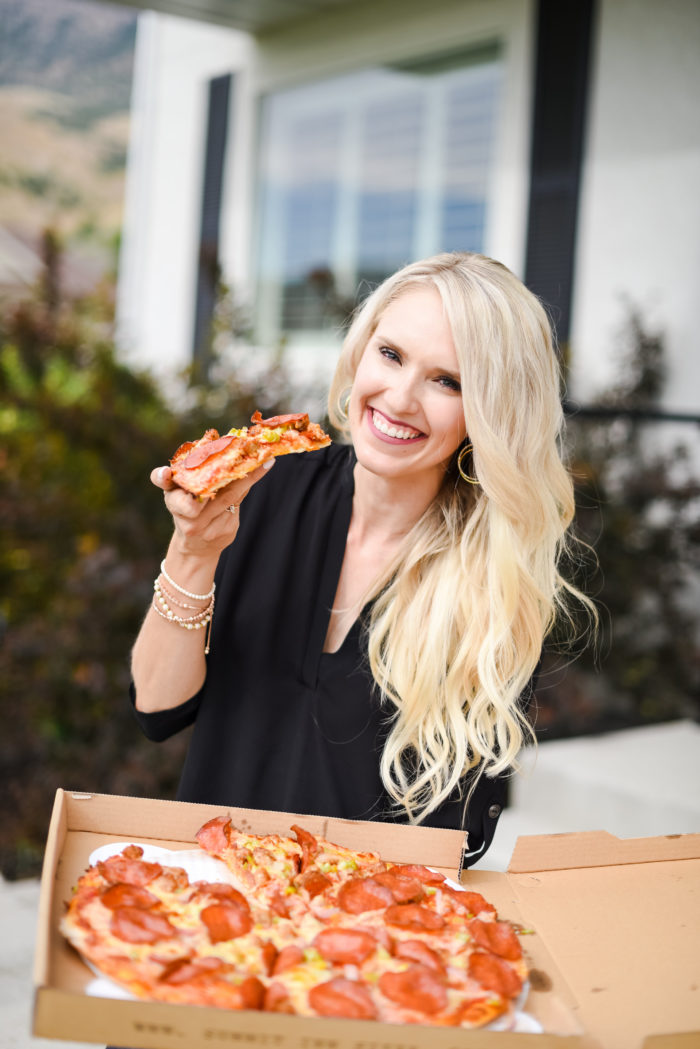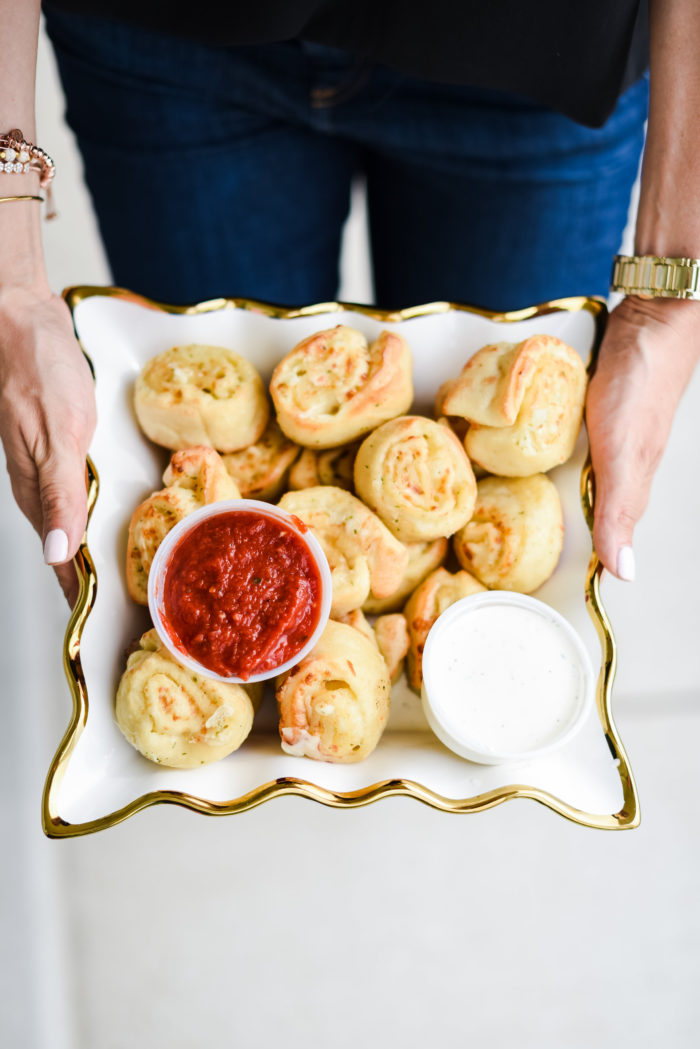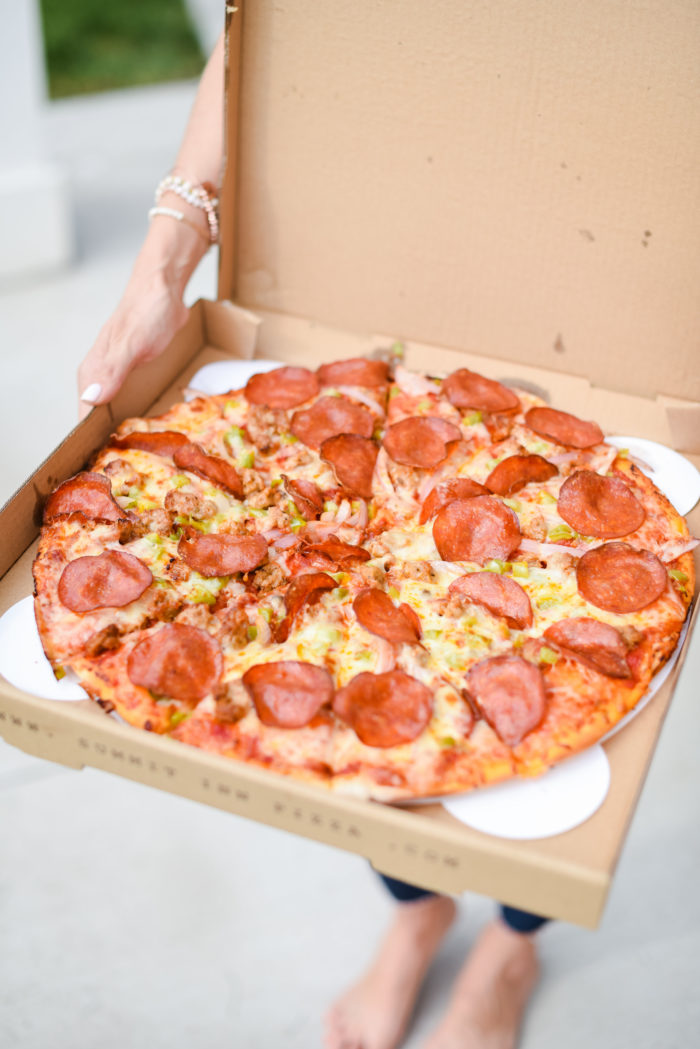 My photographer said, "take a bite" and I think I scared her with how fast I did it 😉 Don't have to tell my twice!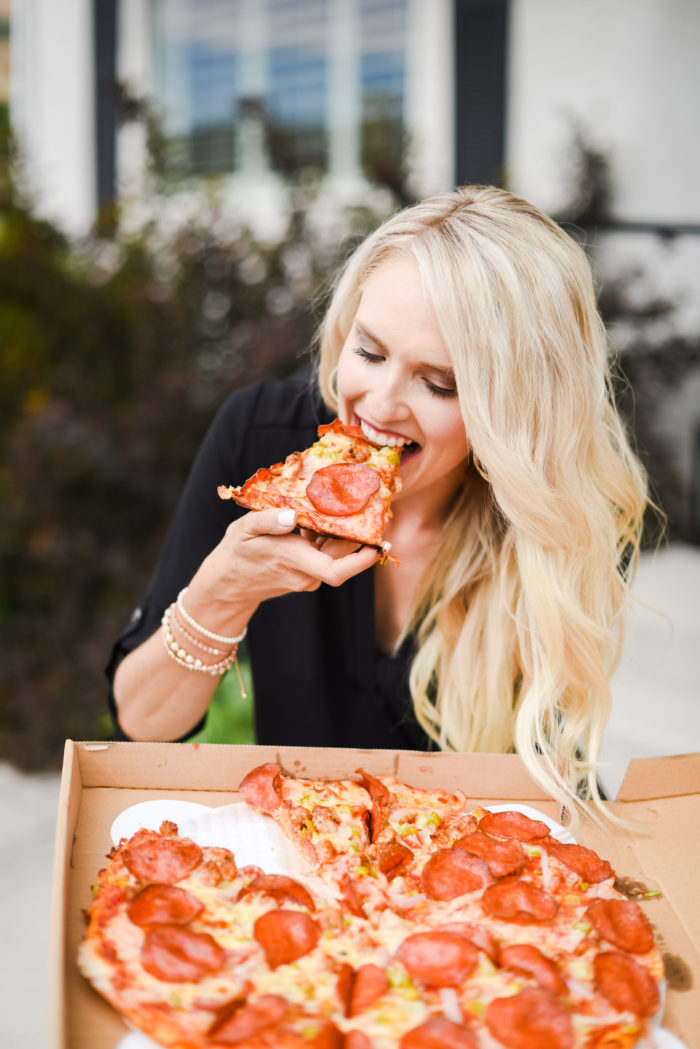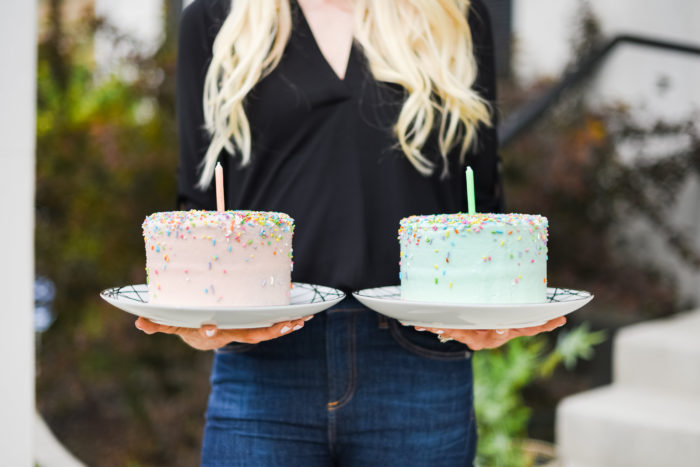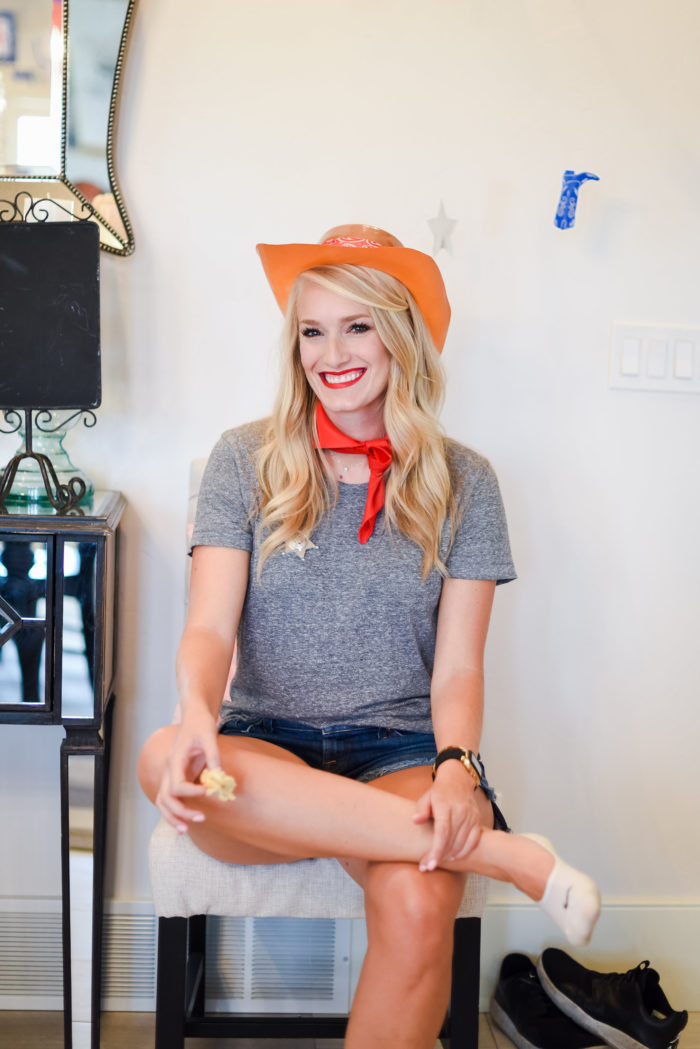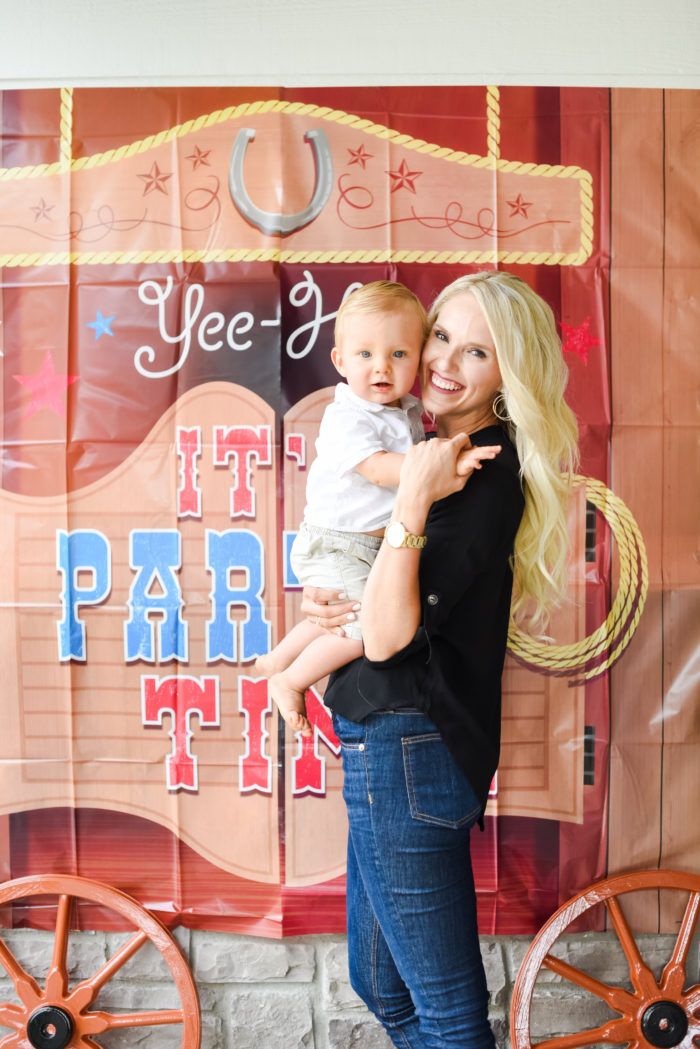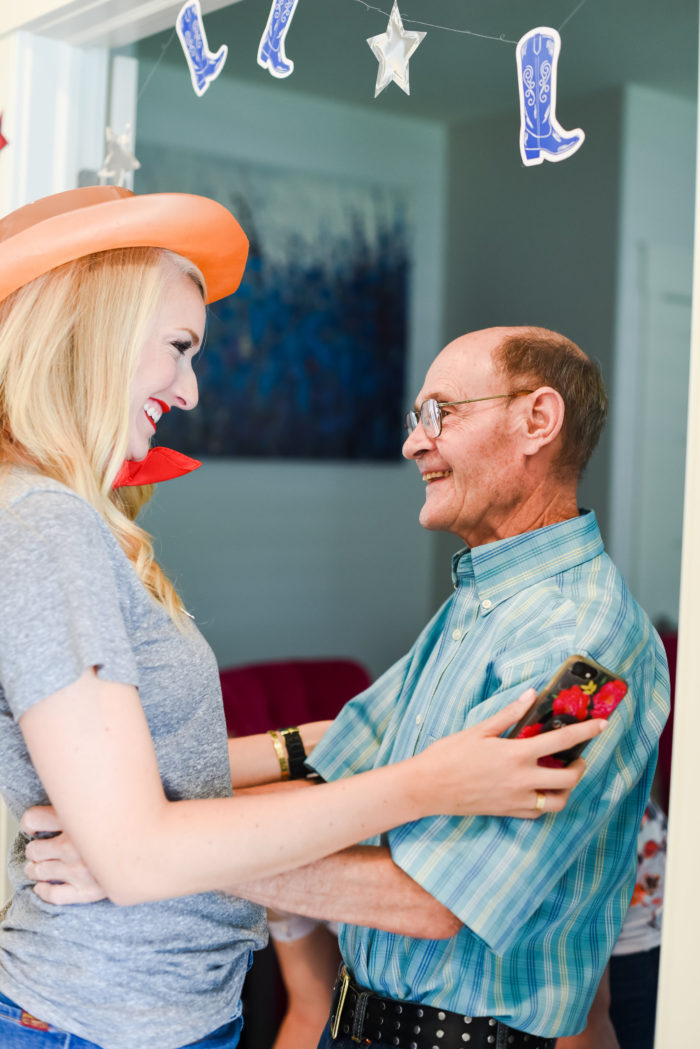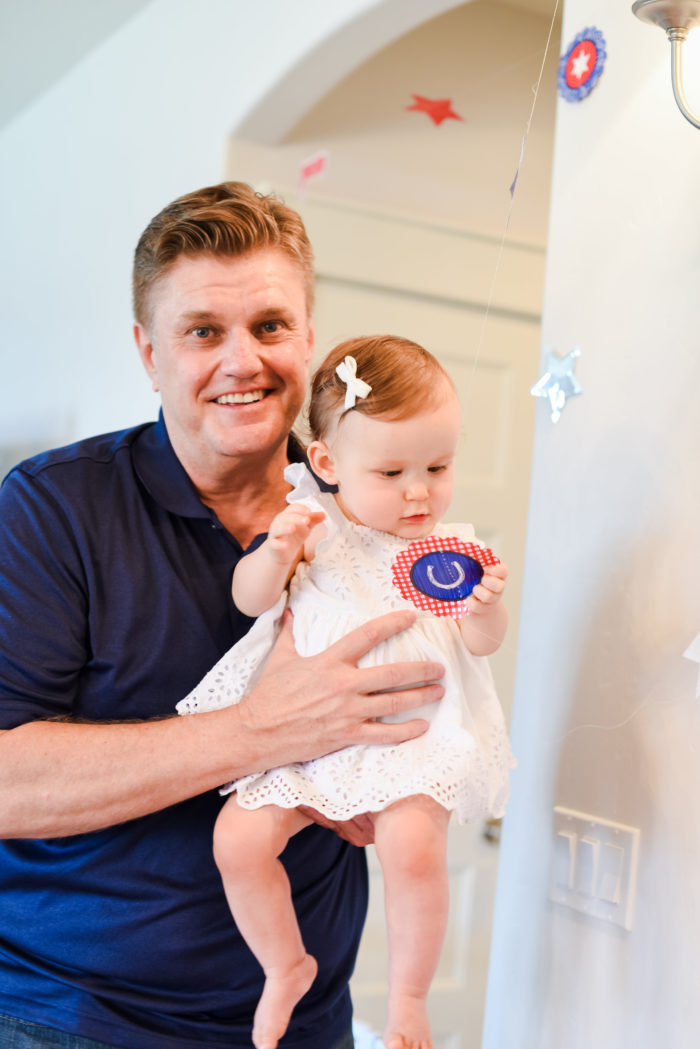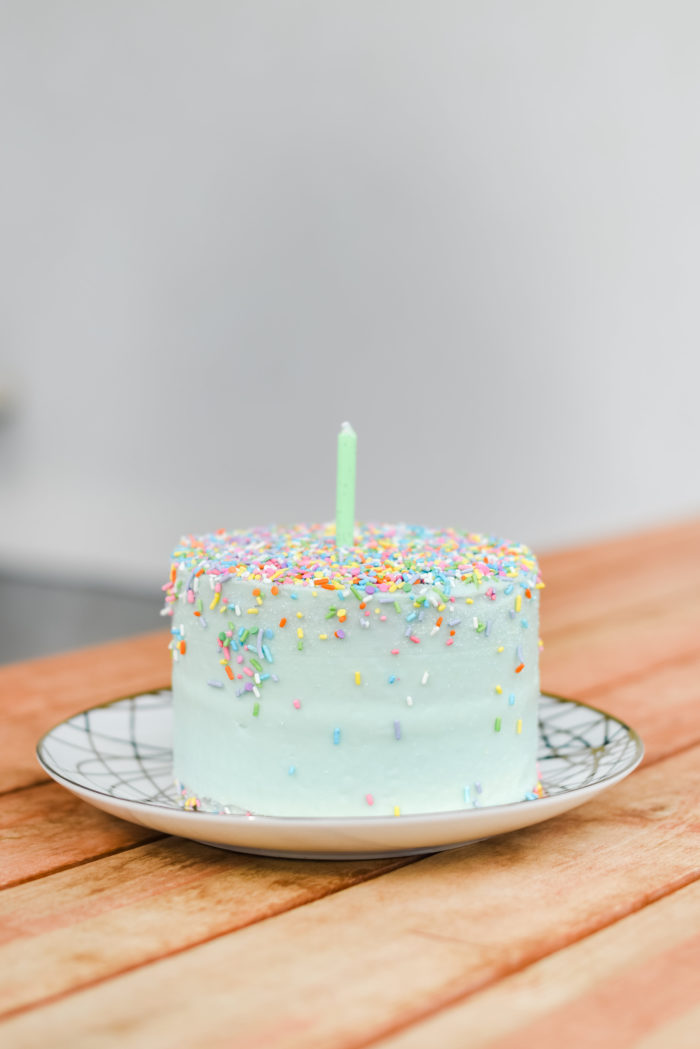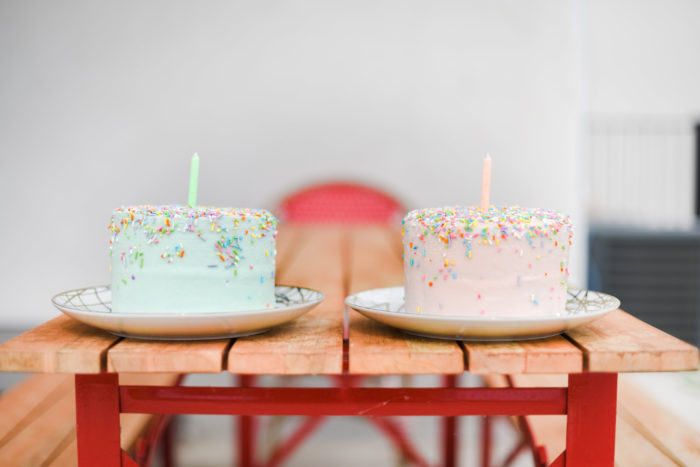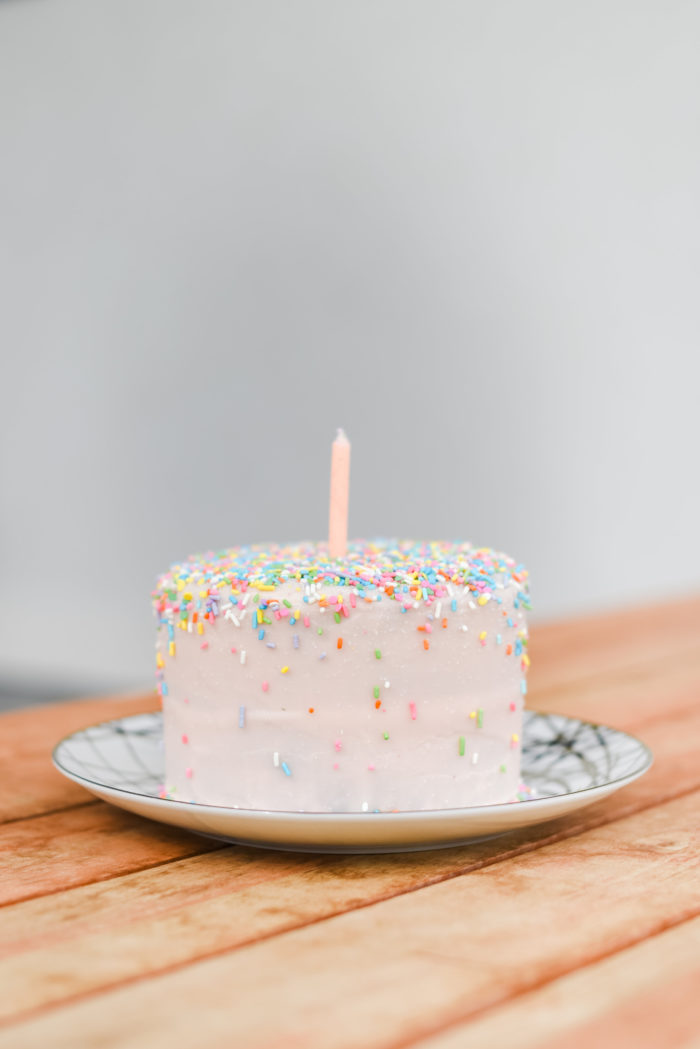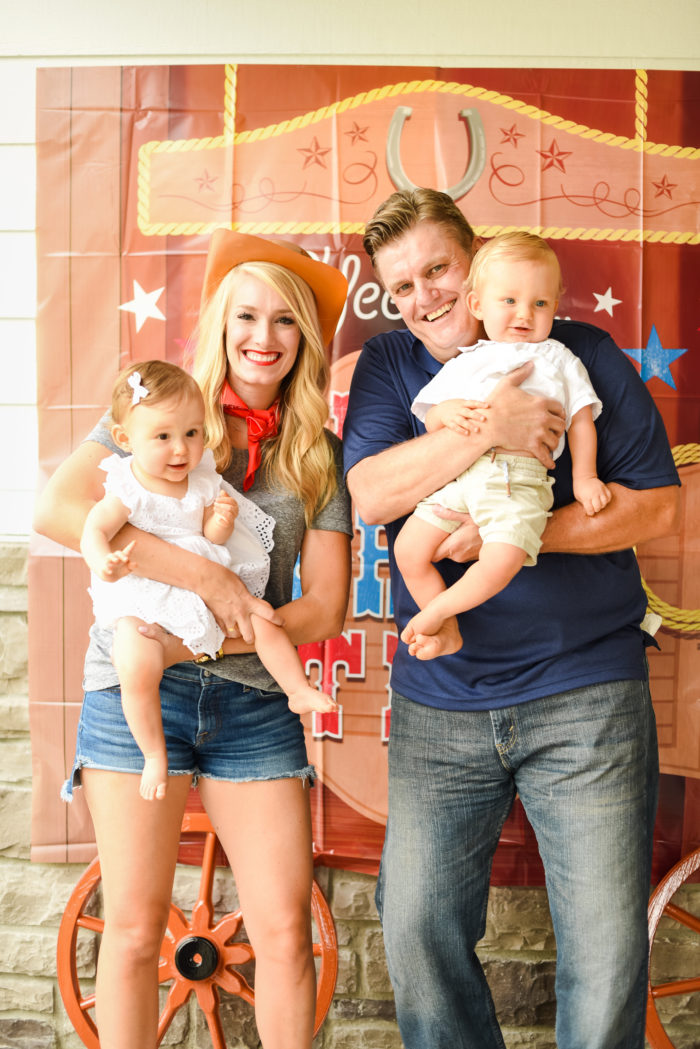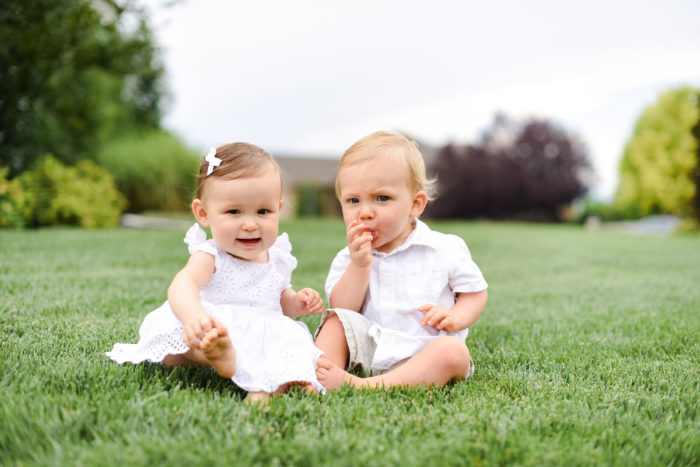 My jeans: Nordstrom (On sale! Order 1 size down) | Top: Nordstrom (On sale!) | Earrings: kate spade new york, c/o (on sale!)
Harris and Goldie's first birthday came and went in the blink of an eye just like their whole first year and we sure loved pausing for a moment to celebrate their precious lives! I literally changed the theme of the party the day before while I was at Zurchers, my favorite party supply store. I ordered these invitations from Minted and had originally planned to have everyone make their own pizzas but then realized our house would be WAY too hot if we had both ovens on since it was 100 degrees. Last minute, I chose the smarter road and ordered Summit Inn Pizza and doodles, and it was probably the best choice of the day because then I could focus on having fun instead of worrying about cooking for everyone.
Speaking of Summit Inn Pizza, it will change your life. I'm just saying. It's UNREAL and I crave it every second of every day so I can't decide whether to say, "I'm sorry" or "you're welcome" for your new addiction 😉 Get Dan's Special pizza with a side of doodles and you can die happy. They are a doughy cheesy delight that you dip in ranch and marinara sauce. I'm passionate about a good pizza (can you tell?) and I LOVE their pizza.
We got the most delicious goodies from The Sweet Tooth Fairy. All of our guests (which was our immediate family) loved the blondies the a lot, and Harris and Goldie loved their first tastes of sugar! Their smash cakes were so sweet. Goldie loved smashing her hands and fingers into the cake. Tyler came over to take a picture with me and the babies as they were eating their cakes, and he leaned forward into Harris' cake and stuck his face in and took a huge bite! He said, "I've always wanted to do that!" Can't blame him. #sugarloversunite
Zurchers had the cutest cowboy and cowgirl themes items so that's the theme that our party converted to! I thought it turned out really well and was a perfect gender neutral party. We had our guests put on a cowboy hat and a sheriff badge when they walked through the door, and they walked passed this huge sign and plastic wagon wheels as they entered the house. They walked past lots of fun wall decor like this cowboy, fun wall decor and lots of red and blue balloons.
I love that you can shop their Web site by specific colors!! Oh, my. Don't even get my started on how much fun it is to shop for themed party decor. I love these rock candy sticks that I had out for everyone to take home. Of course I bought mine in blue and red to match the decor! There were fun Western themed centerpieces and I used red bandanas and blue bandanas overlapping in a diamond-shape as the table runners. I also loved these fun big balloons to match the theme!
I think the biggest surprise of the day is that my sister Jocelyn flew into town from California and I had absolutely NO IDEA!! I was upstairs getting ready when my mom walked in and said, "Can you hurry downstairs so you can help us bring in the treats from The Sweet Tooth Fairy? It's so hot out there that they are going to melt!" I ran downstairs to help her and turned the corner outside and my jaw dropped to the ground. I was SHOCKED and started screaming and jumping up and down!! I had broken my toe a few days prior and I actually kind of twisted that same ankle when I was jumping lol lol. WORTH IT!! It was so much fun to have her there celebrating with us!
You can read the letter I wrote to Harris and Goldie for their first birthday and see pictures from the day they were born here. This year has been the best of my life and they are our greatest blessings!
Photos by Caitlin Nicole Photography