I'm super excited to share with you this month's Amazon fashion haul, be sure to scroll down to the end of the post to find your favorite pieces and shop!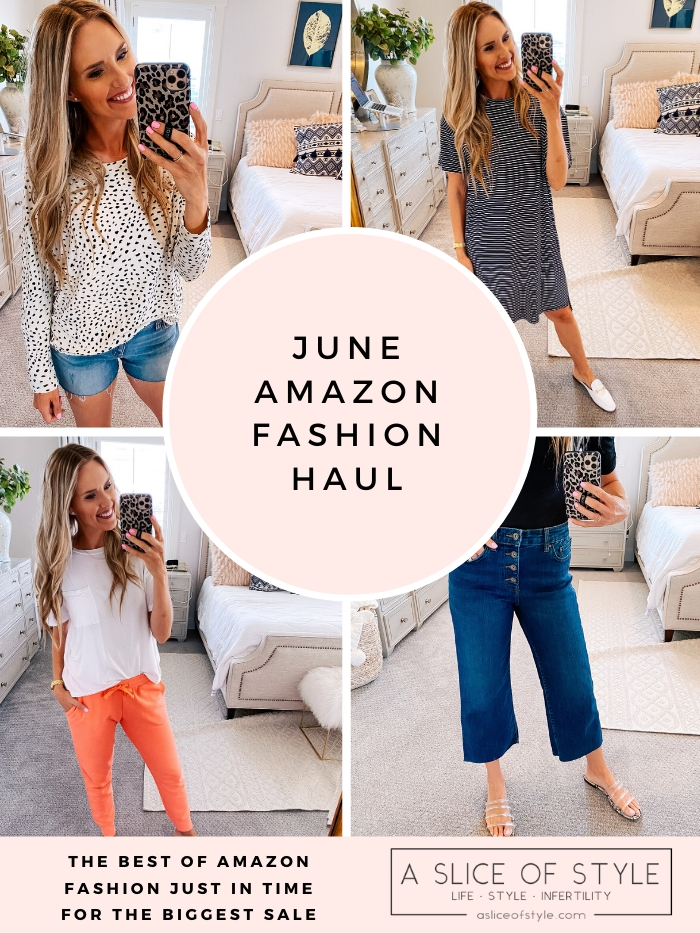 Amazon is doing their BIGGEST fashion sale this month. It runs a full seven days – from June 22nd – June 28th. There are different deals each day of the week! There will be SO many good deals, and I've included some of my favorite items in this Amazon fashion haul that will be part of the sale here! You can check out the rest of my Amazon favorites HERE. I am always updating this list🙂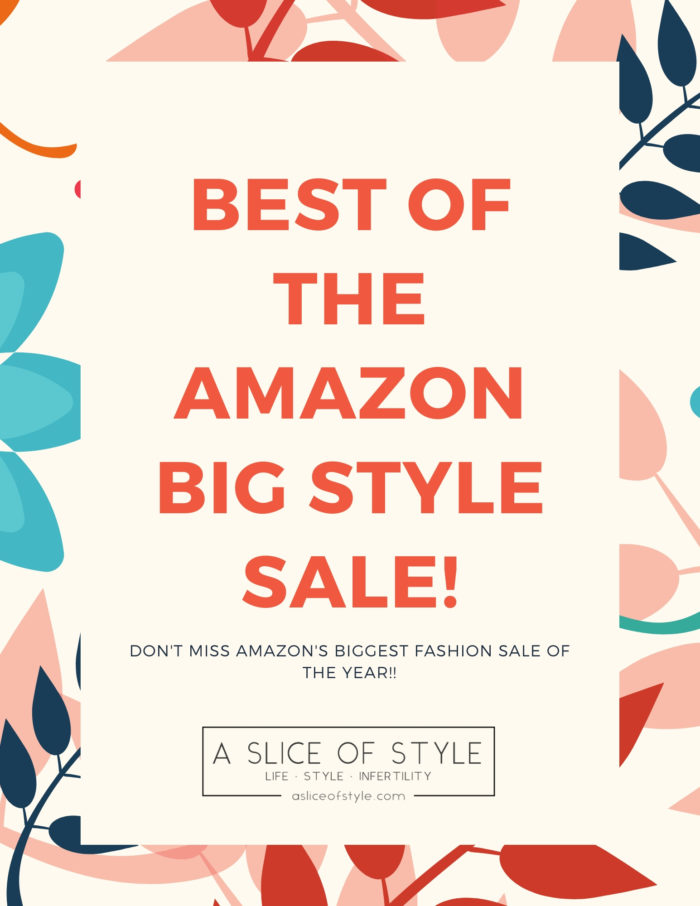 AmAZON FASHION HAUL FOR JUNE: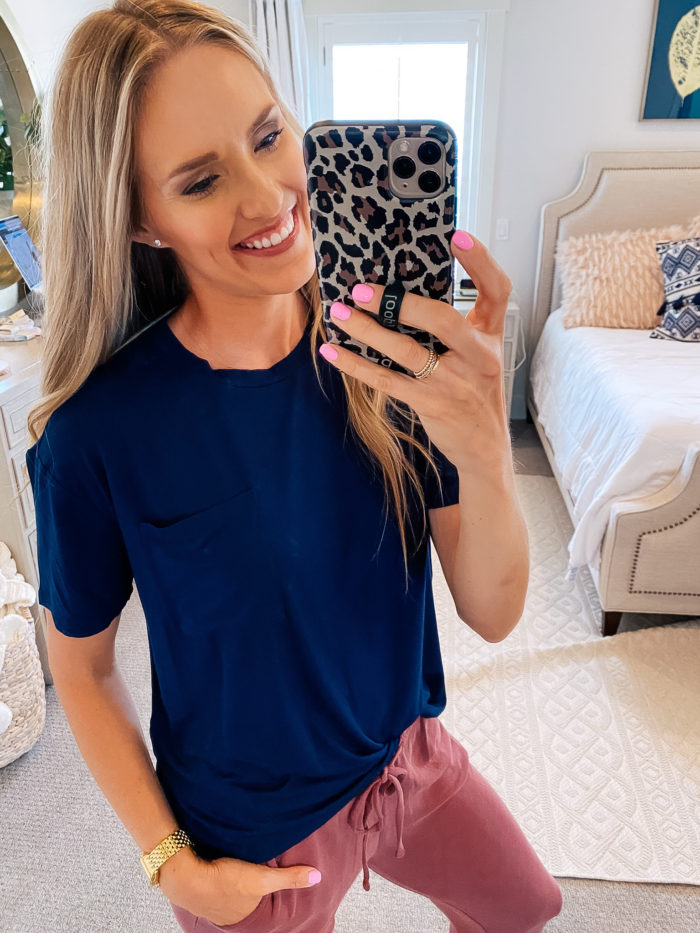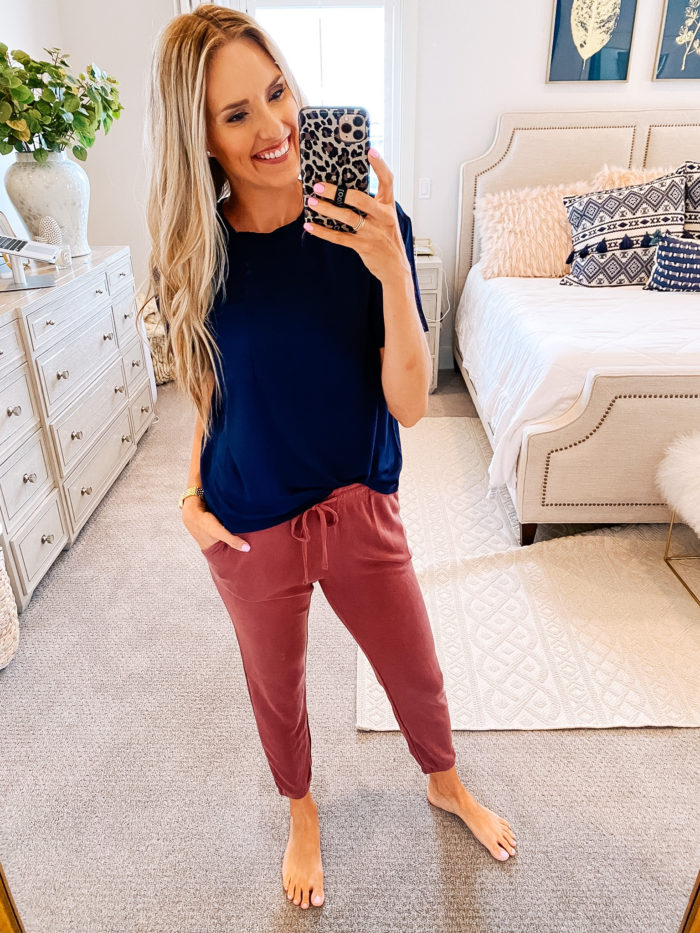 These joggers are regularly $29.50, but with the sale they are $23.60! They come in 6 great basic colors. I have them in black and wear them all the time, so I wanted to get this brick color as well! They're very, very soft, so I feel like they're more casual because of that. These are ones that I wear driving in the car, on a road trip, around the house… but I still feel cute in them, which is important to me!
This blue tee in the picture is my favorite crew neck tee I've ever had. I've been purchasing them for about a year now! I've posted about other colors before. They're just that good. I love how stretchy, soft, and comfy they are. They run TTS and they're only $16.50! I'm obsessed. I really can't say enough good things about this tee.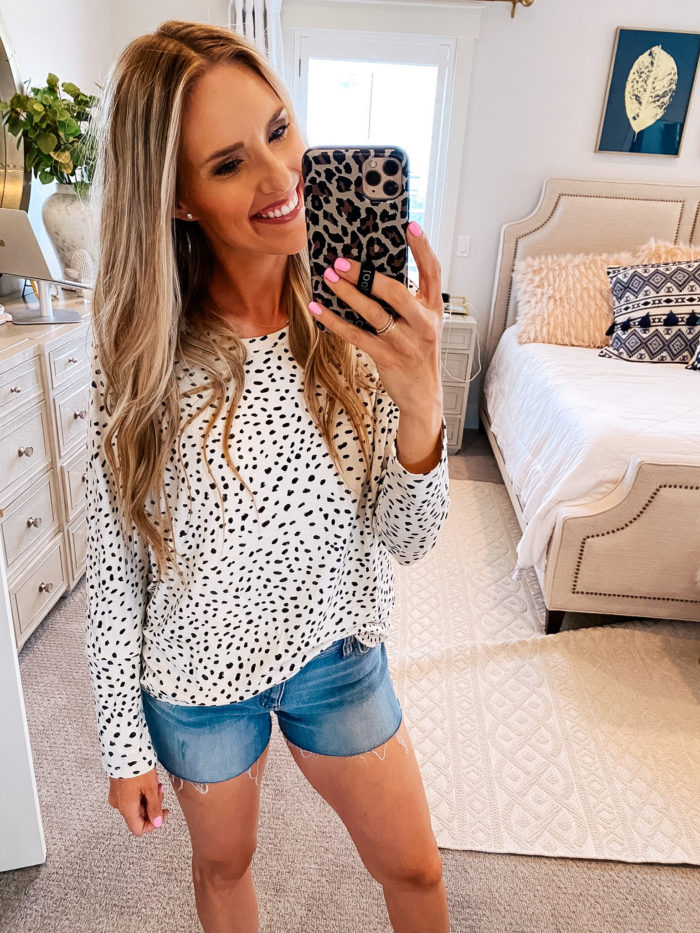 I really love this Dolman sleeve top! It's soo soft. You could pair it with joggers to sleep or lounge in, or you could pair it with jeans and dress it up a little bit more! It also doesn't wrinkle, which is super nice and saves you time because you never have to worry about ironing it.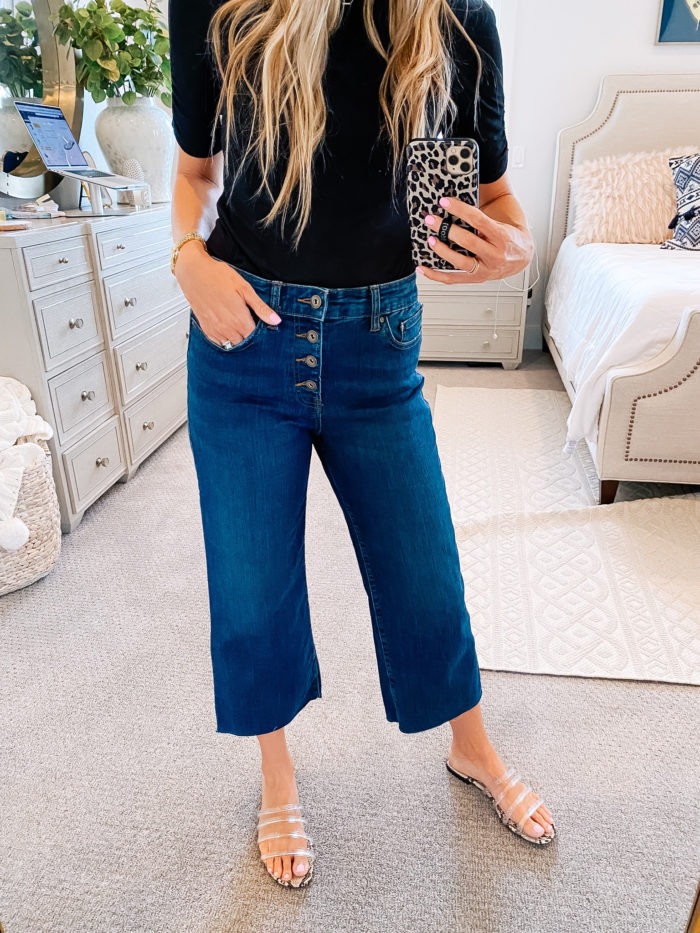 I love these high waisted jeans. I got super into this style of buttons with the Madewell jeans, and I really like these ones as well! They have the perfect high waist and come in multiple washes. I'm wearing a 27 and they fit great, so they run true to size!
This black top is regularly $20, but this week it's only $16! I love it so much I think I'm going to order it in several other colors. It's a great stretchy ribbed material and super soft. It's so flattering and easy to style. I also love the sleeve detail!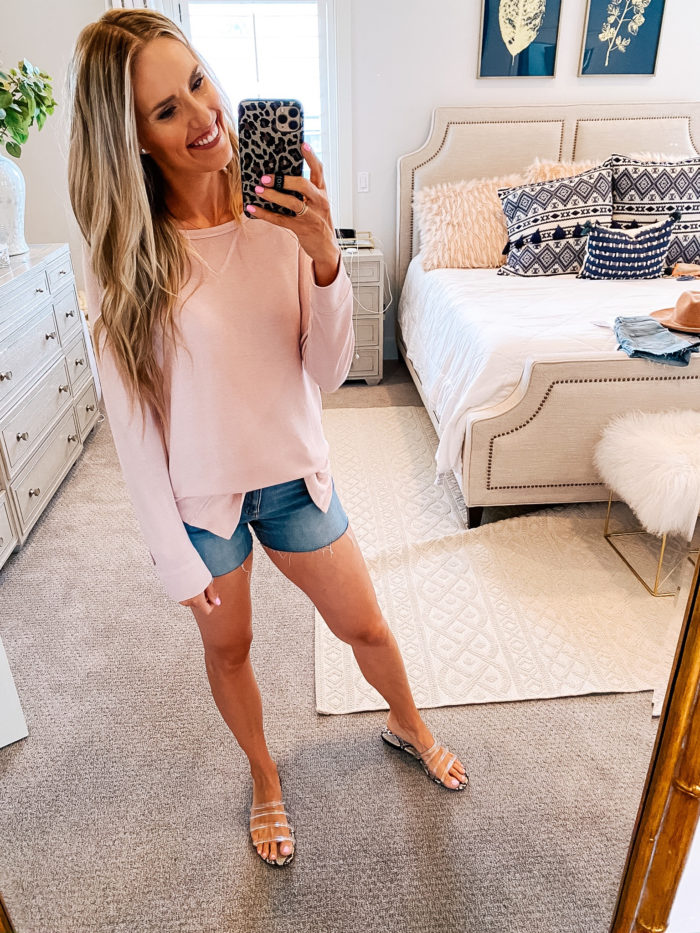 This is one of those really great tops for lounging in. I would normally pair it with joggers instead of shorts. It would be so comfy to sleep in too. It comes in lots of great colors!!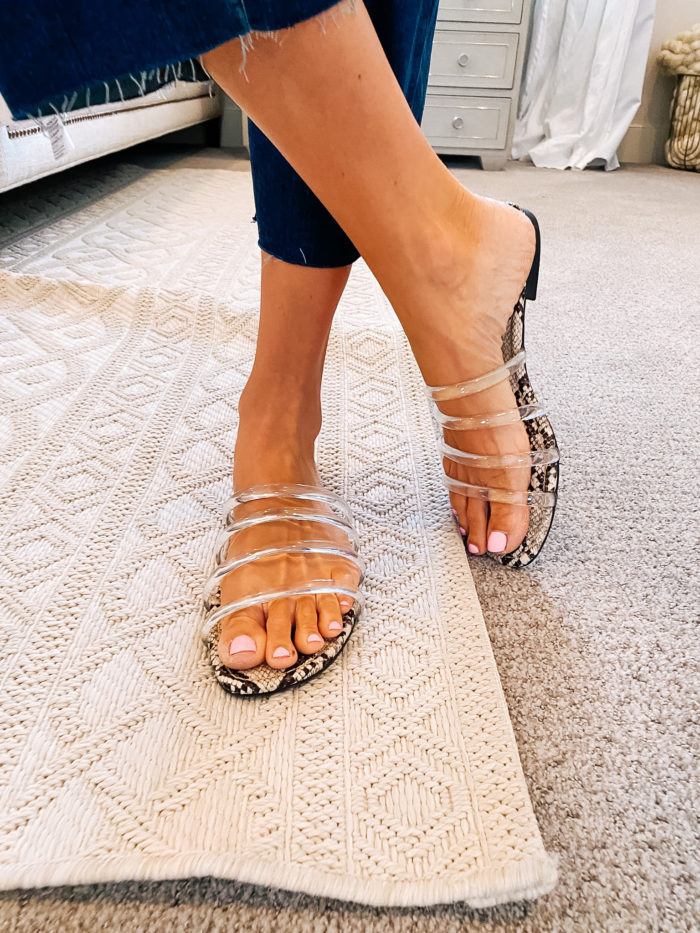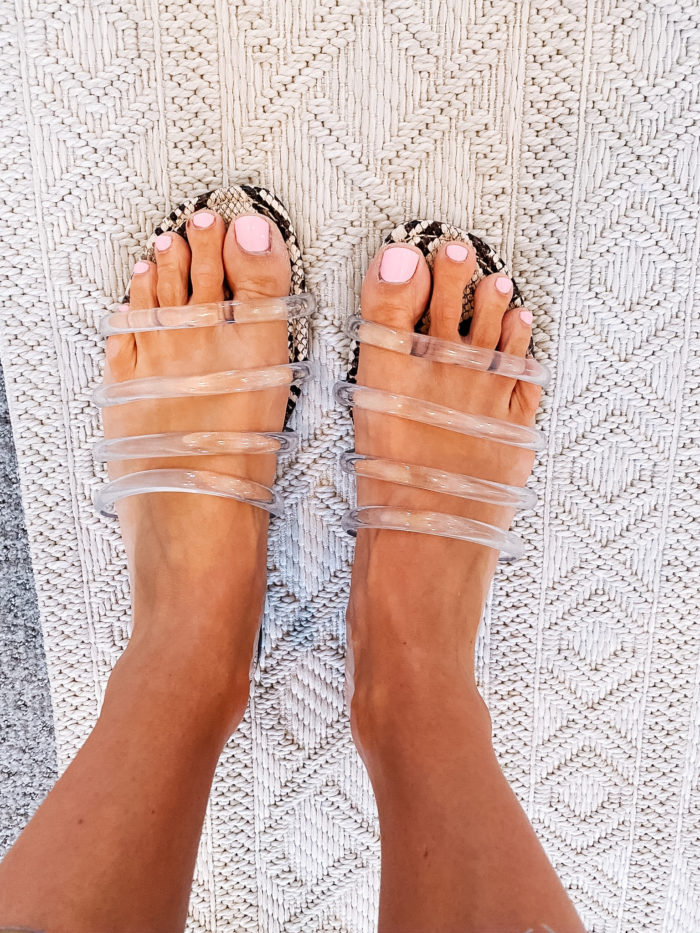 I got these slides a few months ago and I've already worn them so many times. They're so easy to slide on and off when we're running out the door. I love shoes that are easy but still super cute. Total busy mom win.  They come in a cute pink color as well!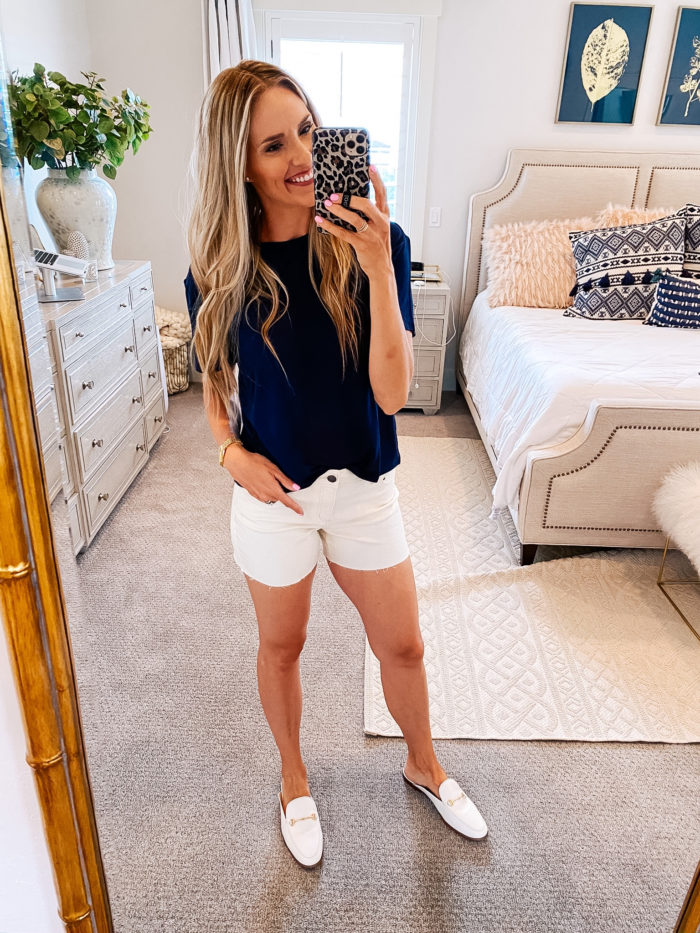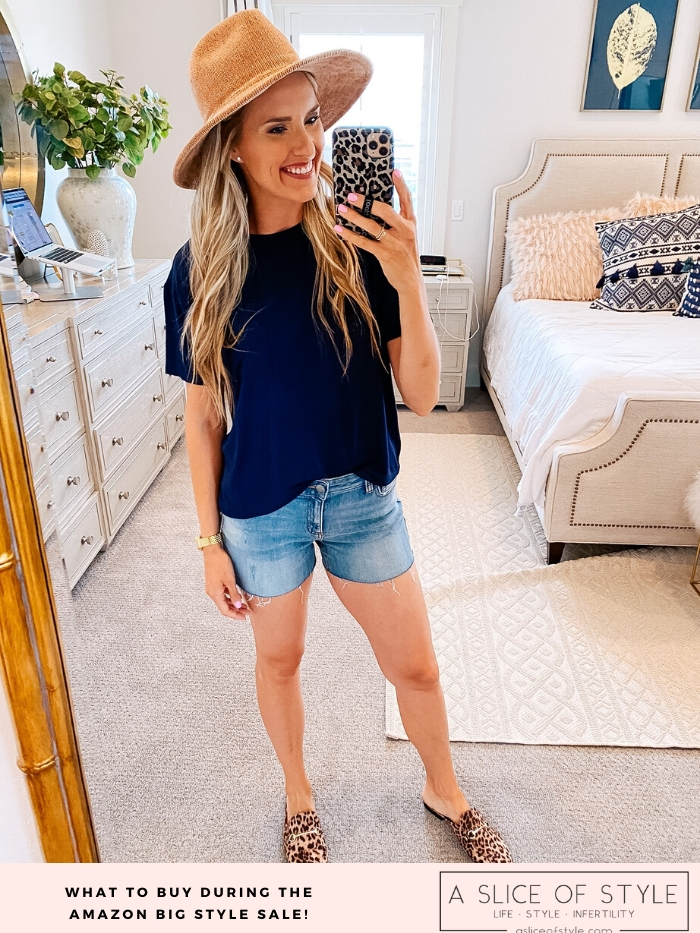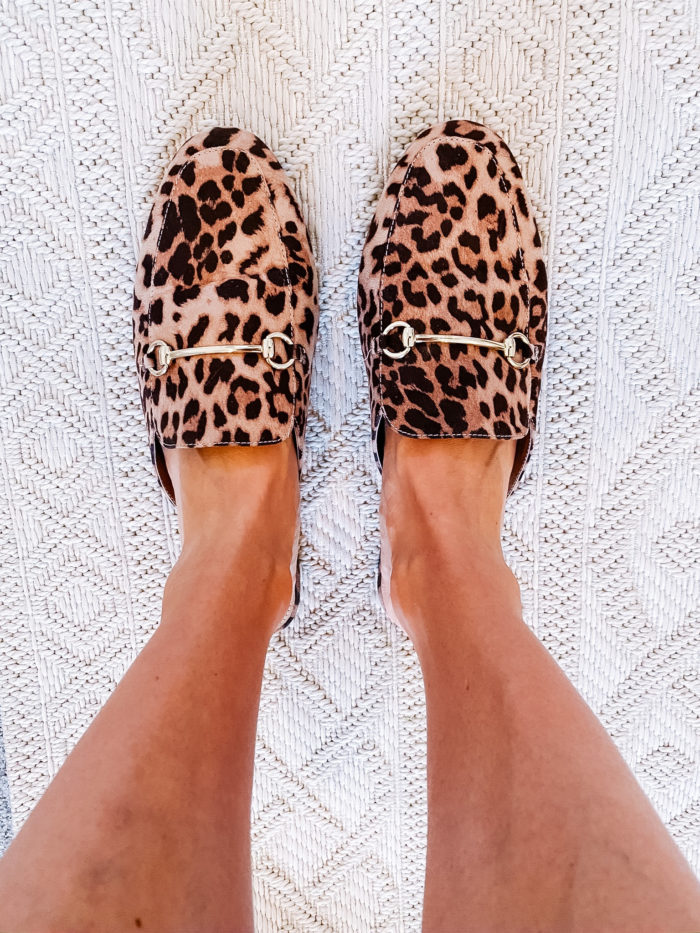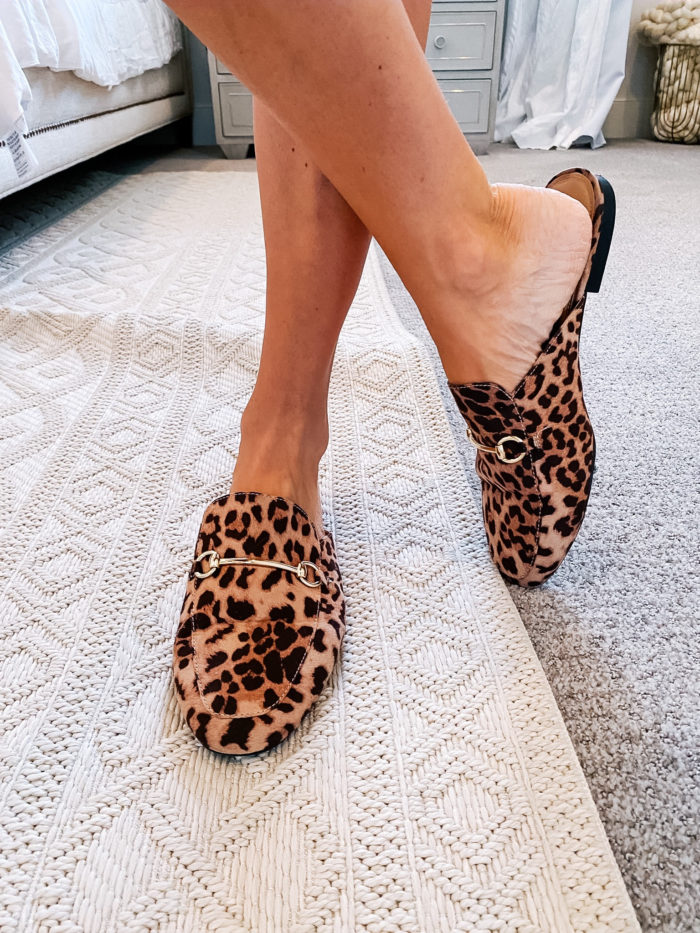 I just discovered these shorts and I really love them! I would wear this length of shorts over my swimsuit. They have a great high waist and they're really comfy. This is the bone color. These are the same shorts in the Vintage Destructed wash. They run true to size and are incredibly comfortable. I just love the colors and fit of these!
I also love these mules that I've had for several months! They're comfy and true to size. They also come in black! They're a great price as well – only $23! They look great with shorts, jeans, or skirts. They look much more expensive than they actually are!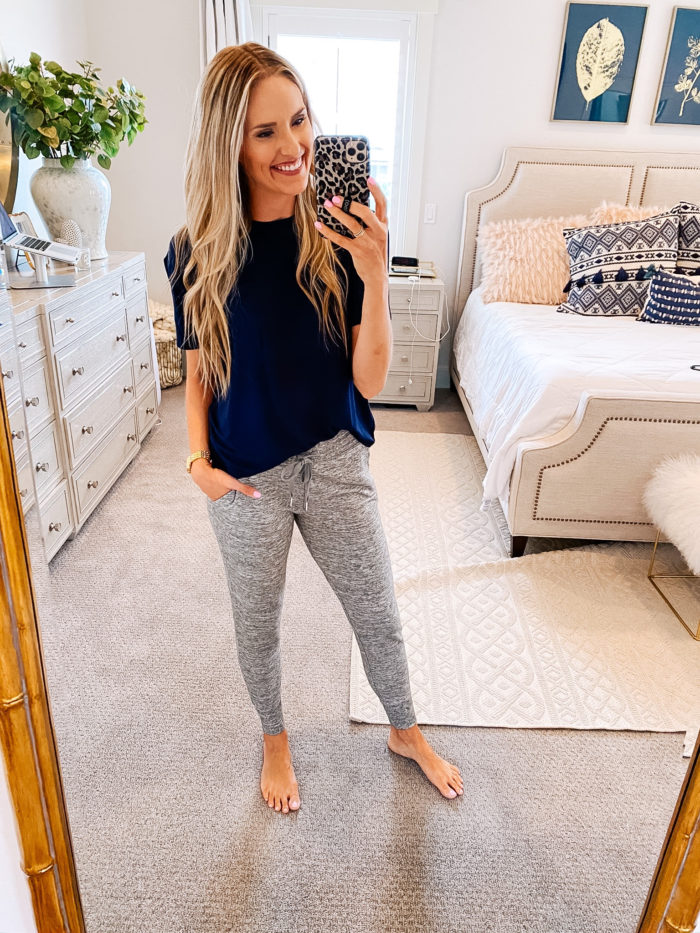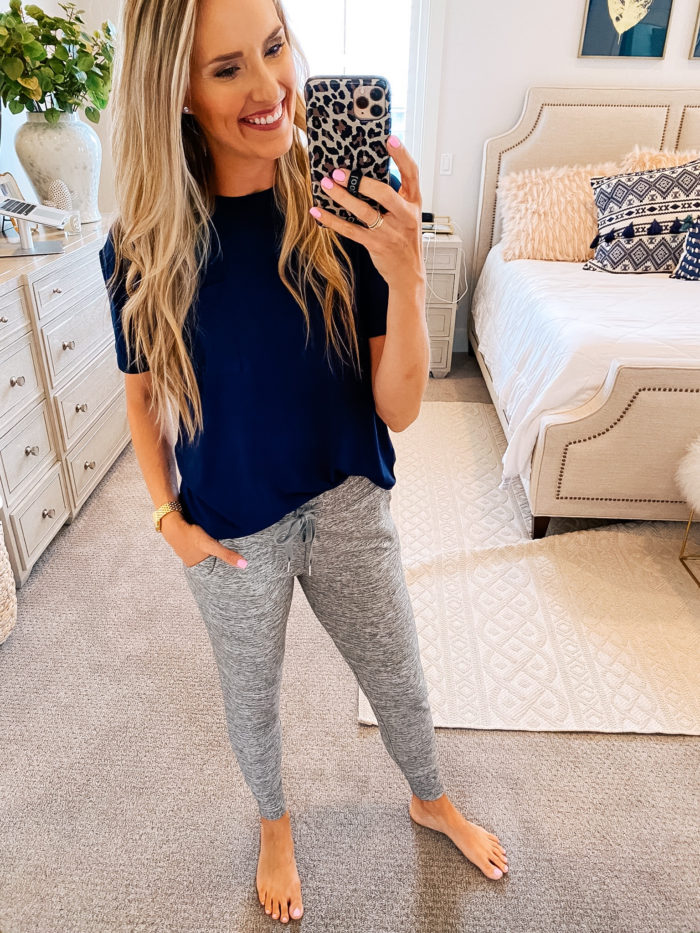 I have these joggers in the brick color, and every time I wear them I get compliments and people ask where they're from. These are thicker and stretchier than the others I shared, so I feel like they're more structured to wear out and about. I would go to the grocery store in these. They could easily be paired with sandals, sneakers, or flip flops. I absolutely love them and I want them in every color!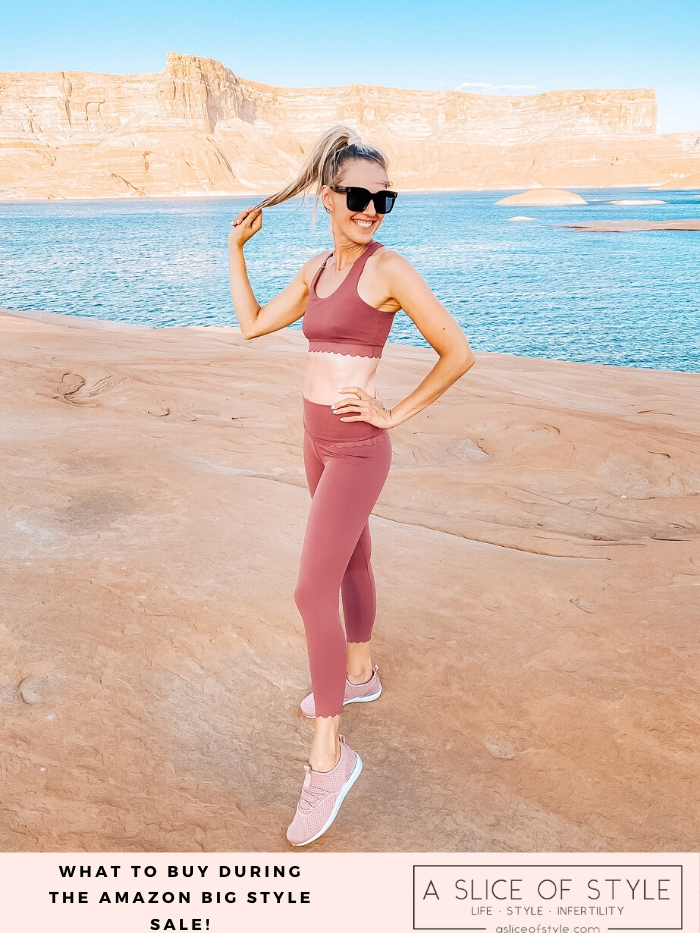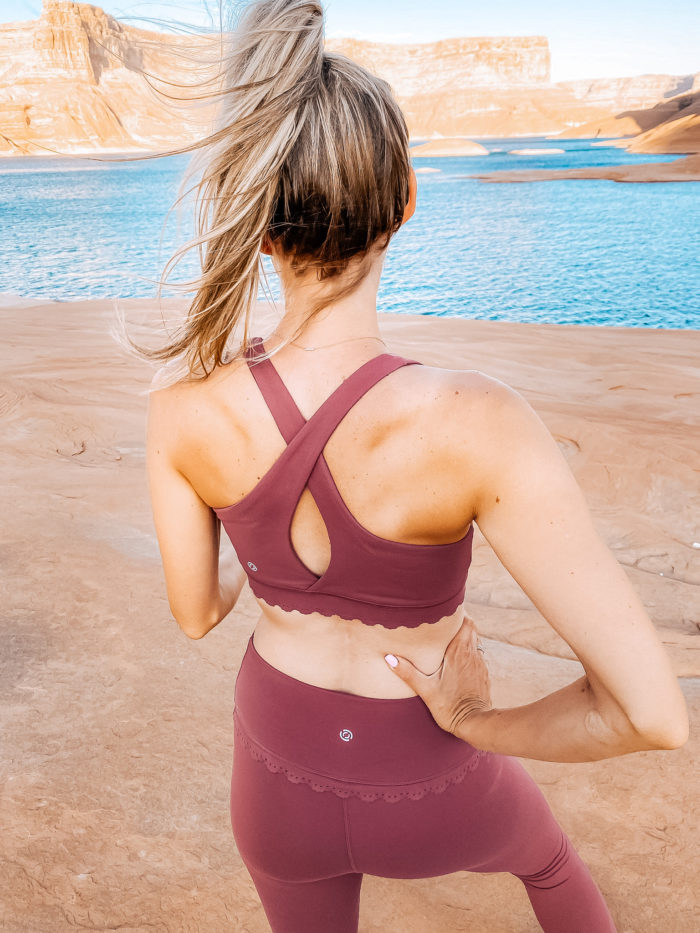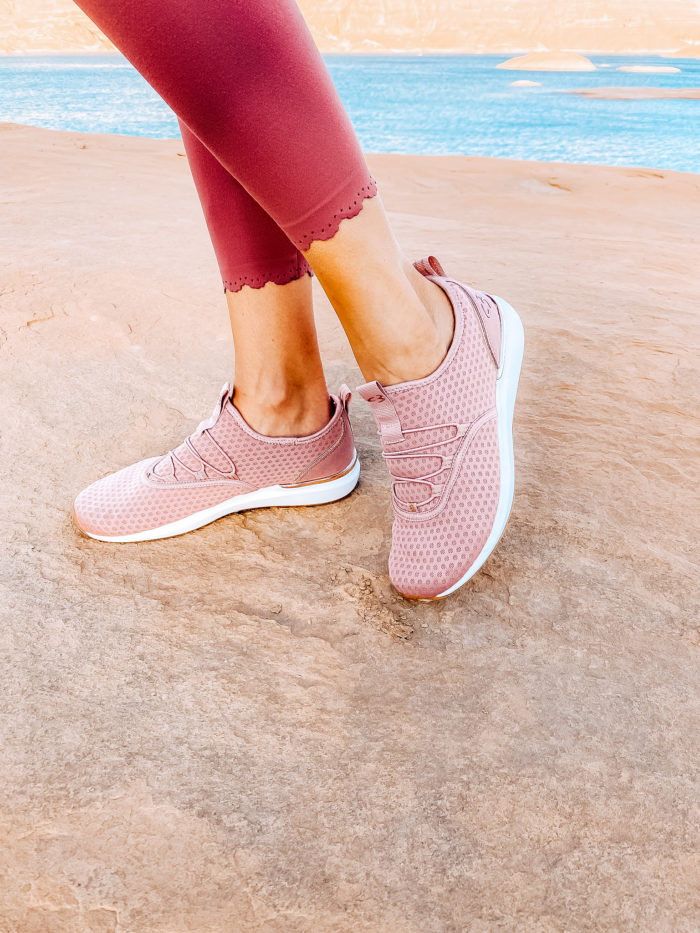 This is the cutest set for Yoga or any other type of workout. It's such a cute color and the fit is perfect! I love the eyelet detail as well. Here's a link to the leggings, and here's a link to the sports bra! It comes in a bunch of cute and fun colors.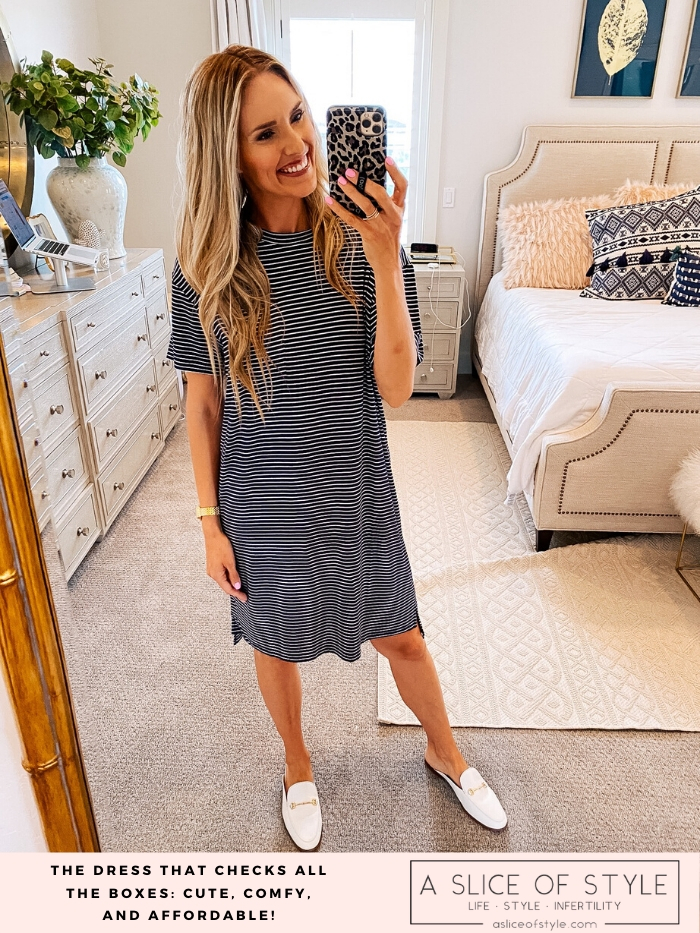 I have this dress in several other colors. I wear them over and over again! Typically I wear them as a pool cover because they're a little shorter on me. But I sized up to a Medium in this color, and the length is perfect! I still feel like it's really cute and not too big or baggy. It comes in tons of incredible colors and is only $18.50! Such a great price for a dress that you will literally want to wear every day.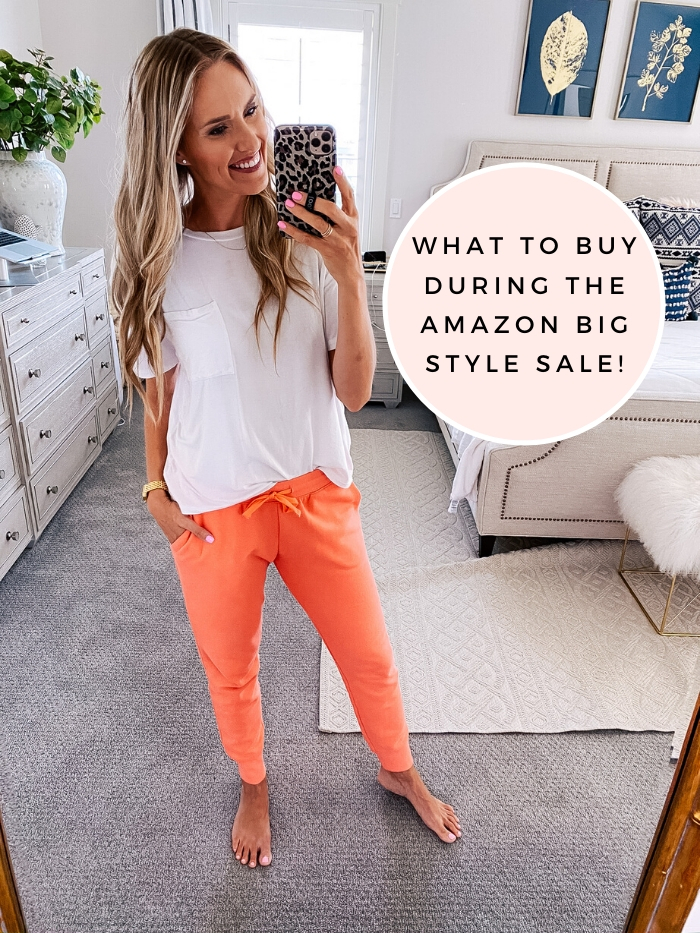 These sweats are also only $18.50! They're such a fun, bright color. Tyler loves when I mix it up and wear bright colors instead of just neutrals, so he's a big fan of these! They come in a lot of other colors and patterns too. Honestly this is an awesome price for such a comfy and cute pair of pants!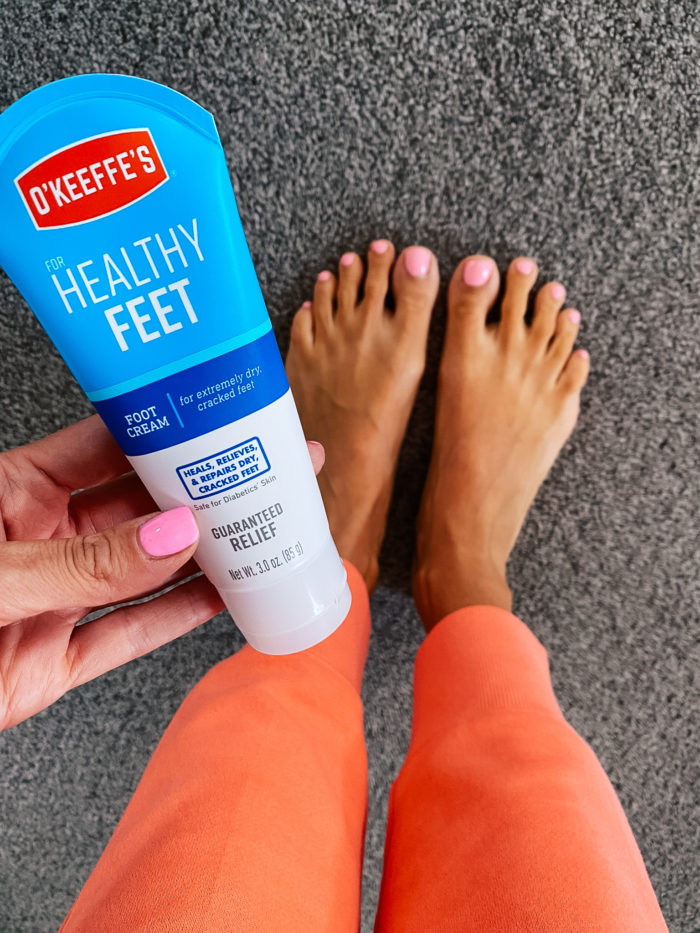 If your heels get super dry and cracked like mine do, you NEED this! It is an absolute life saver. I put it on my feet before bed every night and it completely heals my heels. 🙂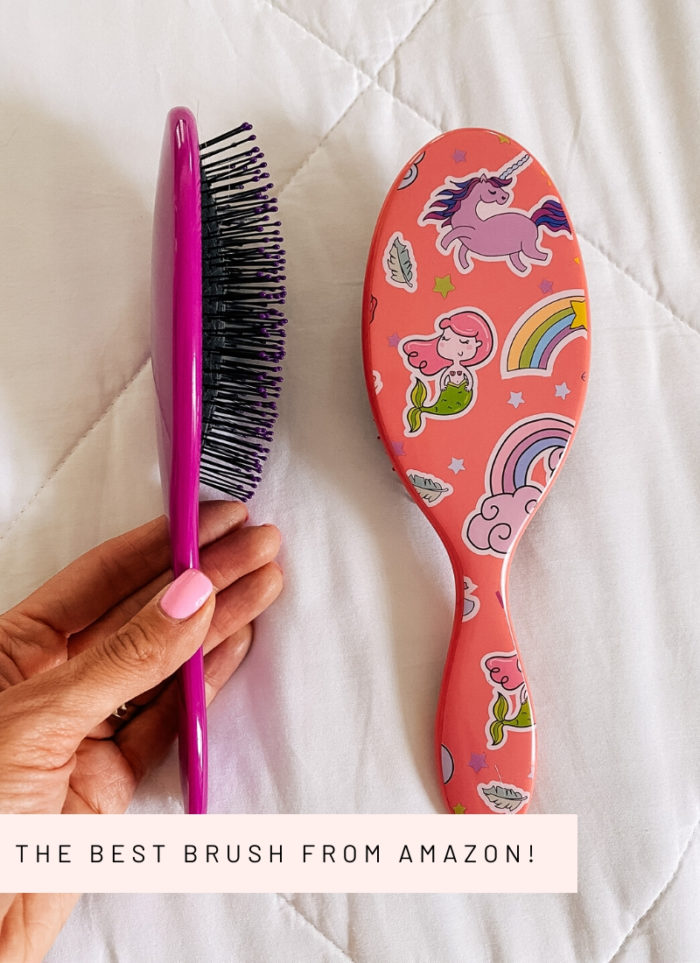 These are my favorite brushes! I just got new ones for me and Goldie. If you're daughter doesn't like having her hair brushed, these are great because they help make it easier AND they have the cutest patterns!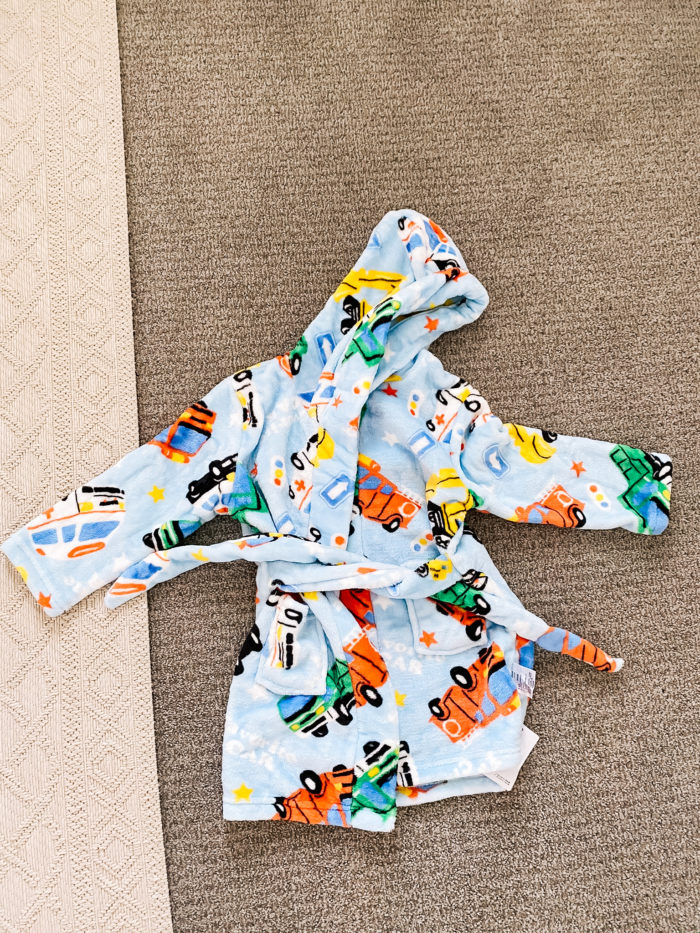 I got my kids these robes not for after the bath, but for after getting out of the swimming pool. It's just nice to wrap them in a robe instead of a towel, especially when they get in and out so much! I got this one for Harris, and I got this cute strawberry one for Goldie!
LOVING THIS AMAZON FASHION HAUL?…
CHECK OUT MY TRIED AND TRUE COMFY AMAZON FAVORITES HERE
CHECK OUT MY AMAZON FASHION FAVORITES FOR STAYING AT HOME HERE
CHECK OUT MY FAVORITE FUNCTIONAL AMAZON FASHION PIECES HERE