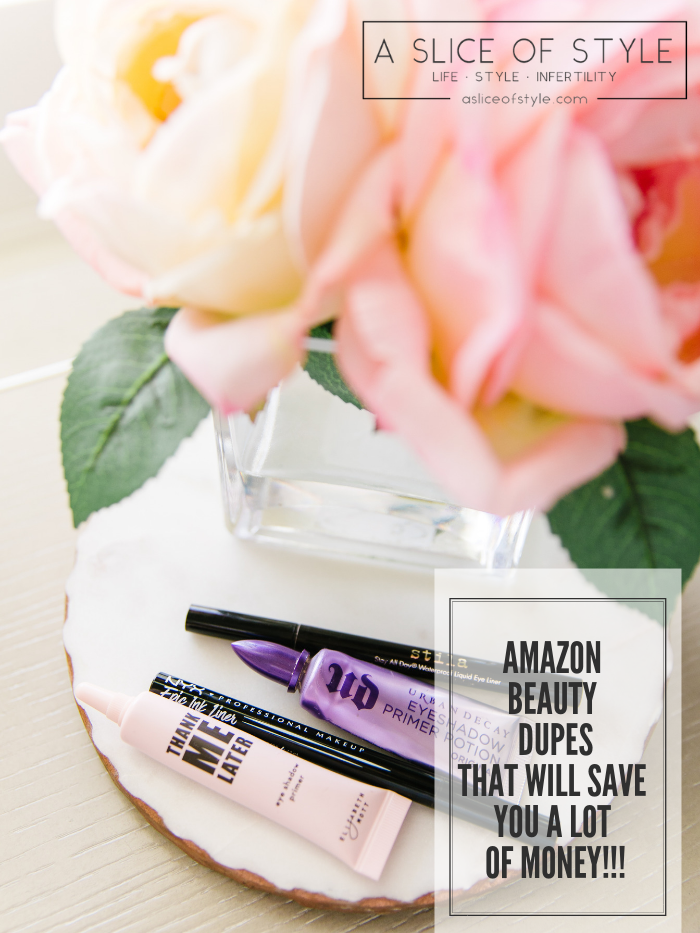 If you follow me on Instagram, you probably know my ever growing love for Amazon Prime. I'm obsessed. I buy everything from batteries to True Lime powder drinks on there because it's quicker for me to get it there than it is for me to go to the grocery store. Even my favorite Amazon beauty dupes.  I'm so freaking grateful for it!
Since I order so much from Amazon Prime, I like to share with my people (hi! That's you!) the cream of the crop items that I love because there are PLENTY of items that I buy that I have to send back. These are the items that passed my test and stayed in my home!
amazon beauty dupes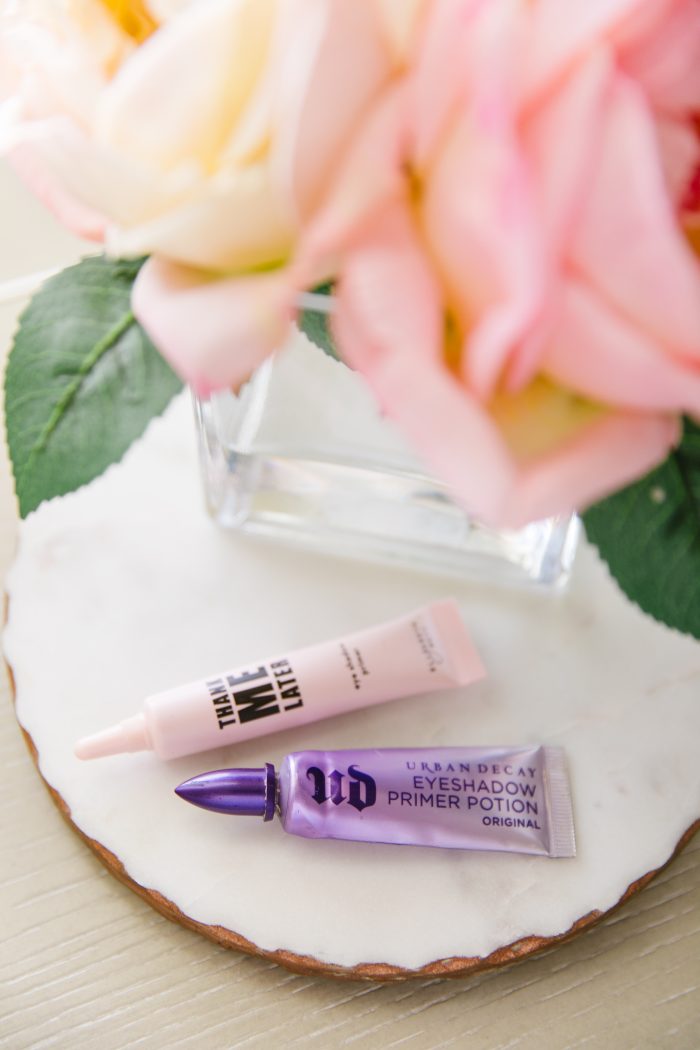 You all know my love for the Urban Decay Primer Potion eyeshadow primer from this post (it's what got me to actually start wearing eyeshadow which basically changed my life and how awake I look lol). AND THIS ONE IS IDENTICAL. I'm not kidding. It's $13.06 as opposed to $24 and I legitimately can't tell the difference!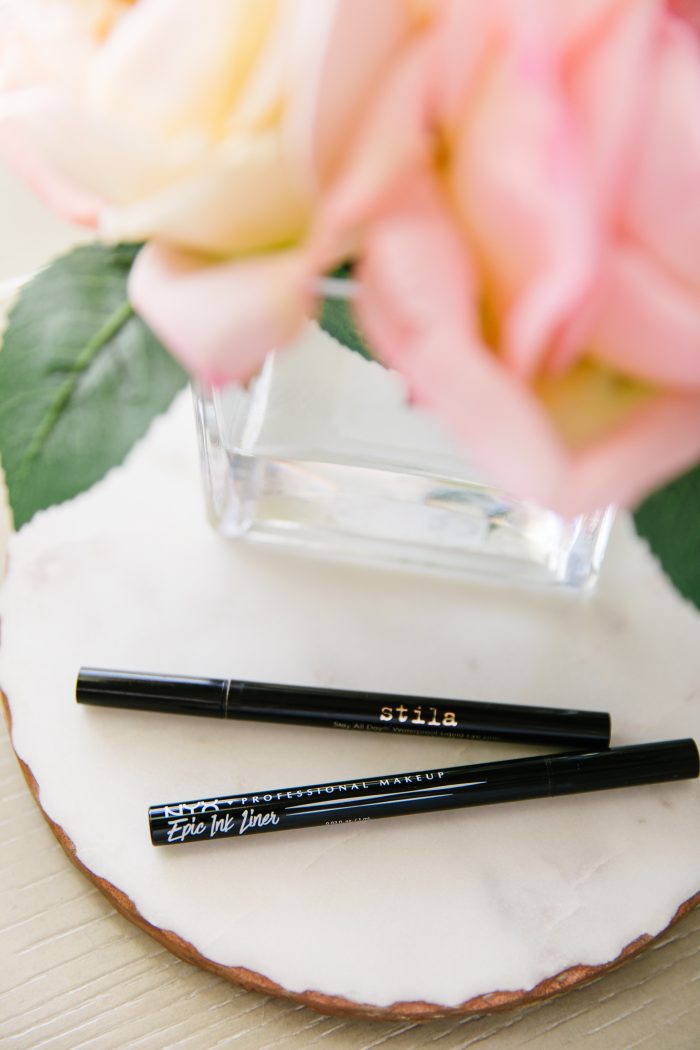 I have sworn by this Stila liquid liner for several years now and still absolutely love it, but this NYX Epic Ink Liner wears the same AND IT'S A FRACTION OF THE PRICE AT $7 vs $22! Talk about an amazing Amazon beauty dupe! It applies evenly, is the perfect dark black color and doesn't smudge. It's such a winner!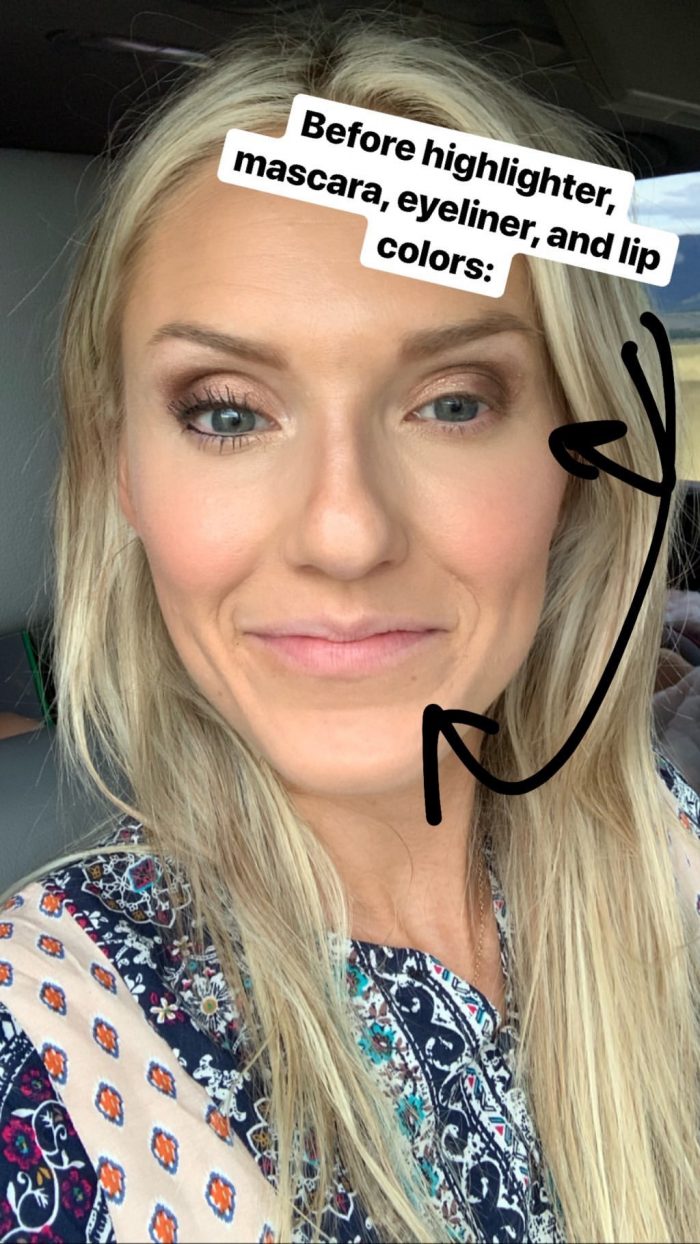 And while we are talking about affordable makeup and beauty dupes, did you catch my Instagram stories about THE BEST MASCARA ON PLANET EARTH THAT'S UNDER $10? It's on another level. It doesn't smudge. It doesn't flake. Plus, it stays put and it's heaven sent because I've searched for years!!! YEARS!!! SO many of you recommended it when I asked. THANK YOU!! My search for the perfect mascara is over. I linked other affordable beauty items HERE, HERE and HERE that I'm loving, including a gorgeous eyeshadow palette that's under $13 and lip colors under $5!
favorite amazon finds over the past month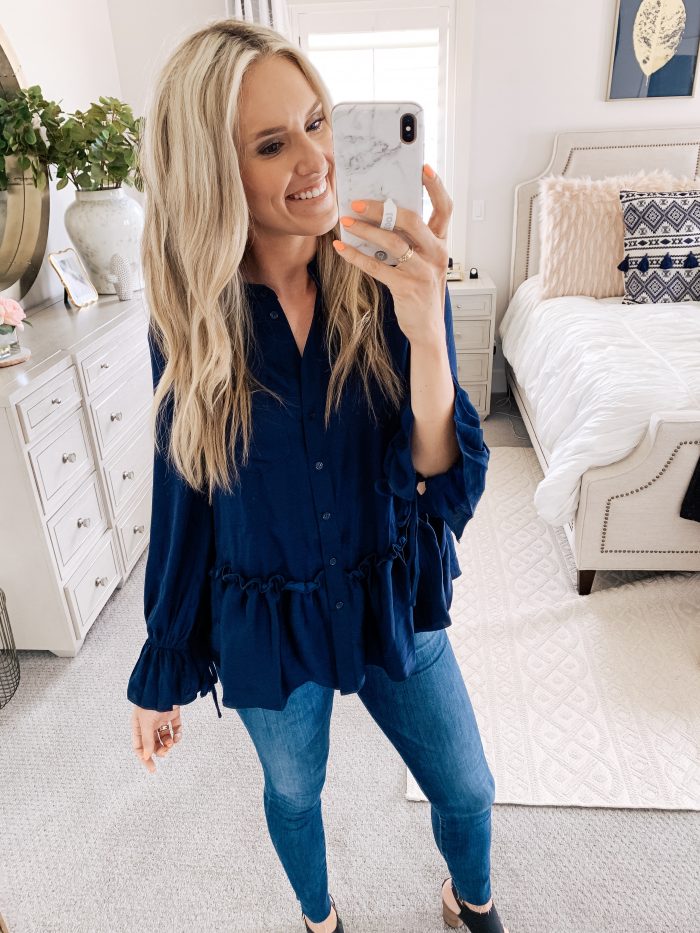 THIS TOP IS SO DANG CUTE and at only $29.70, such a great price. Super high quality and pretty!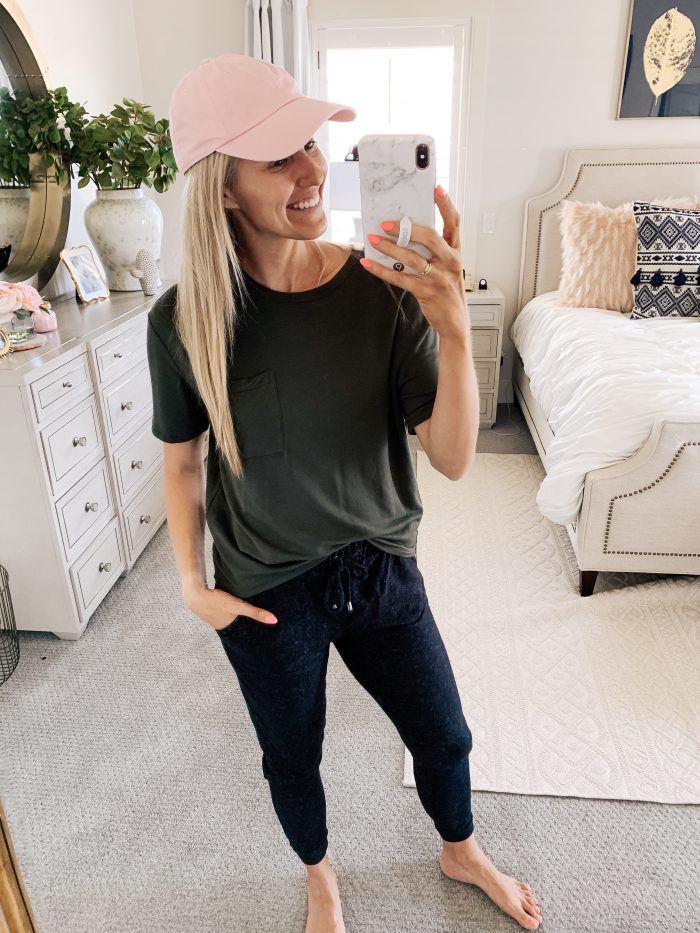 I OWN THIS TEE IN MULTIPLE COLORS and love the fit. It's true to size and a great boxy fit. It's only $23.40 and comes in 7 colors! THESE JOGGERS are the perfect, close cut fit! They are SUPER SUPER soft and also true to size.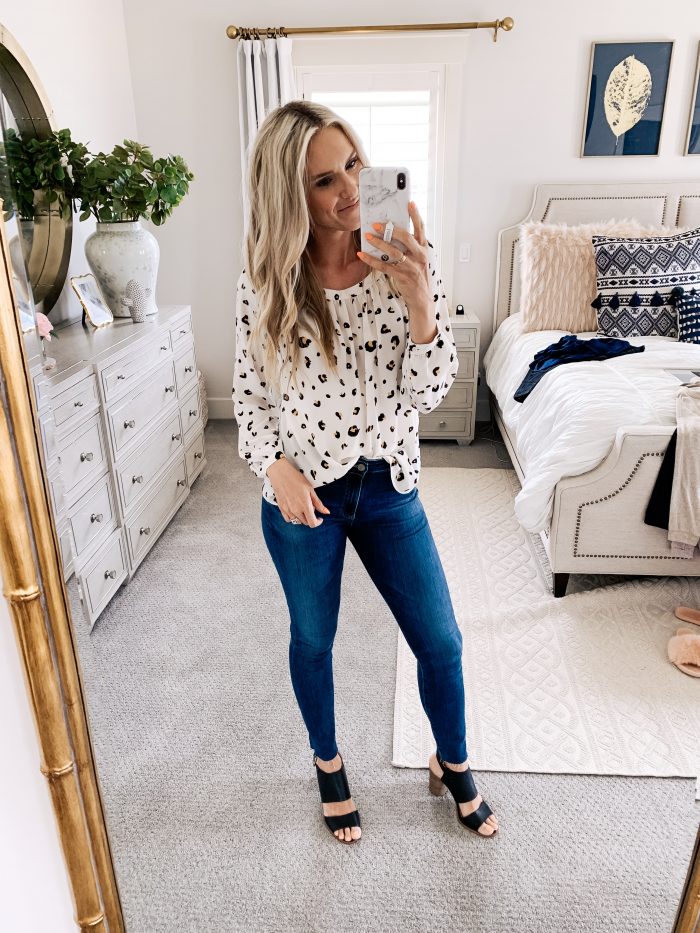 I LOVE THIS GORGEOUS LEOPARD TOP!! If leopard print isn't your thing, it comes in THIRTEEN COLORS and prints!! True to size and under $30!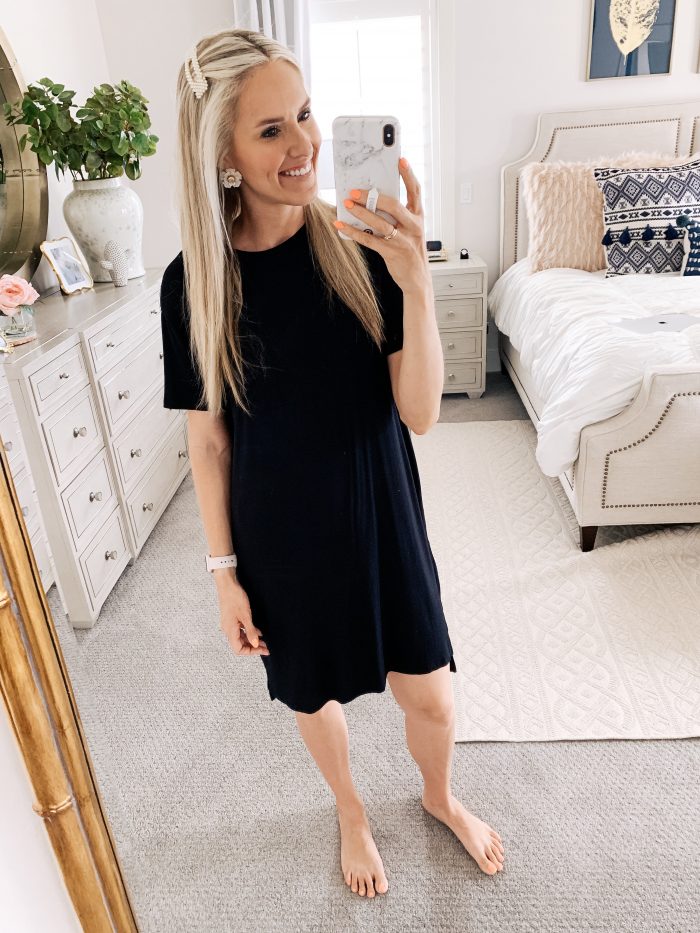 We all know I LOVE THIS DRESS! At under $20 and so cool, I have it in 2 colors. It's the perfect around-the-house loungewear but also cute enough to wear out and about!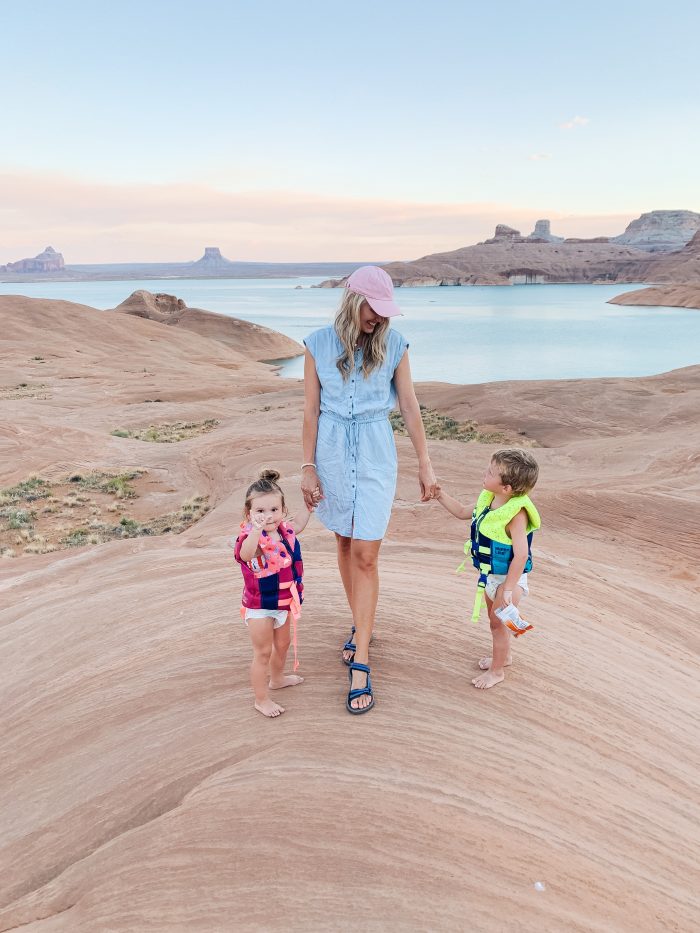 I LOVE THIS DRESS!! It's the perfect cover-up or wear anywhere dress and comes in 3 colors! It's true to size and I'm wearing a small!
You can see my full AMAZON FAVS LIST HERE!