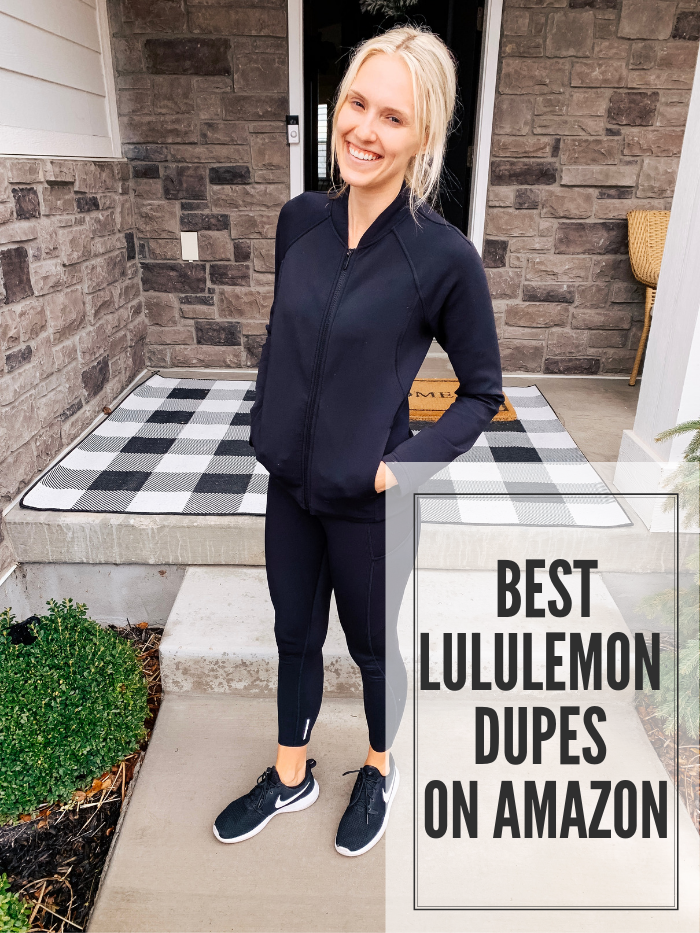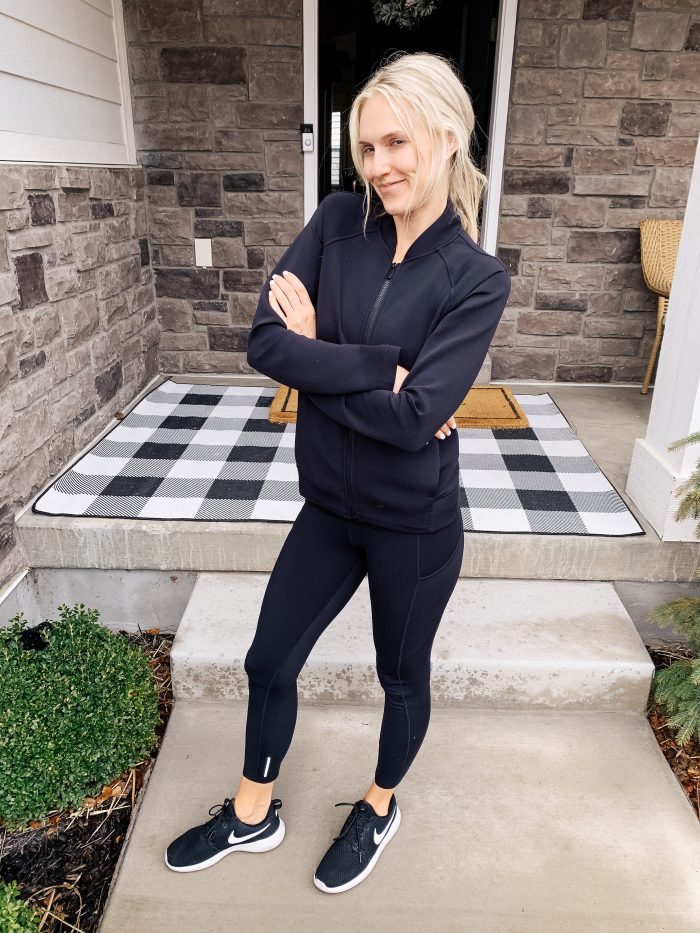 I LOVE working out. Tyler and I call it "our therapy" because the endorphins are real, people!! A few years ago, I started investing in Lululemon Fast and Free tights because they were simply the very best pants I have ever found in my whole life for working out in. They are $128, people, and if you don't believe me, check them out here. The cost is CRAZY, but since I literally work out between 5-6 times a week, it was worth it for me since there weren't any other workout pants that I had found that were even remotely similar…until NOW. THESE workout leggings are NEXT LEVEL!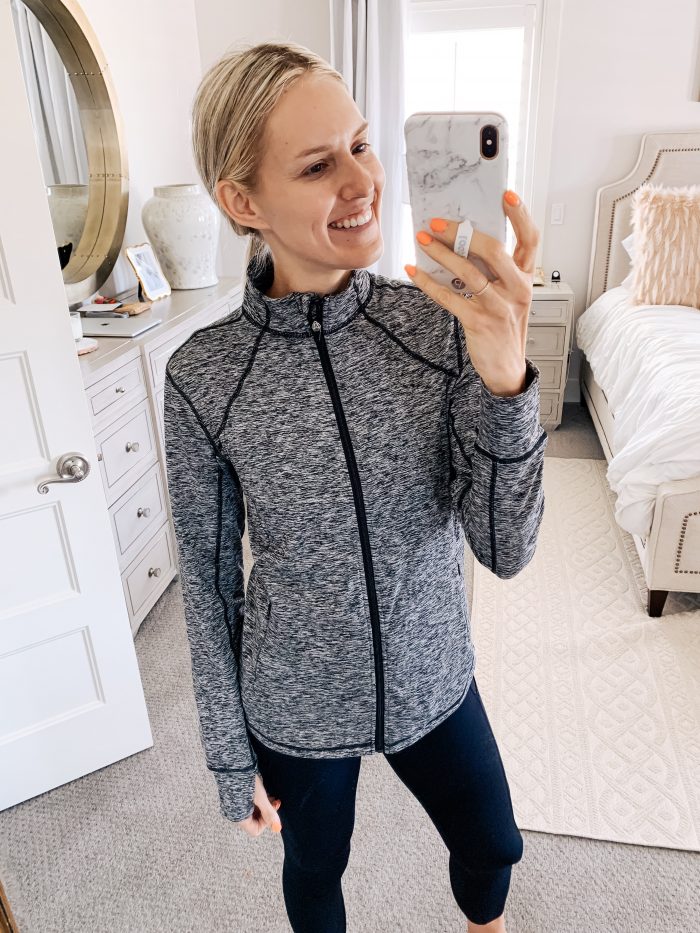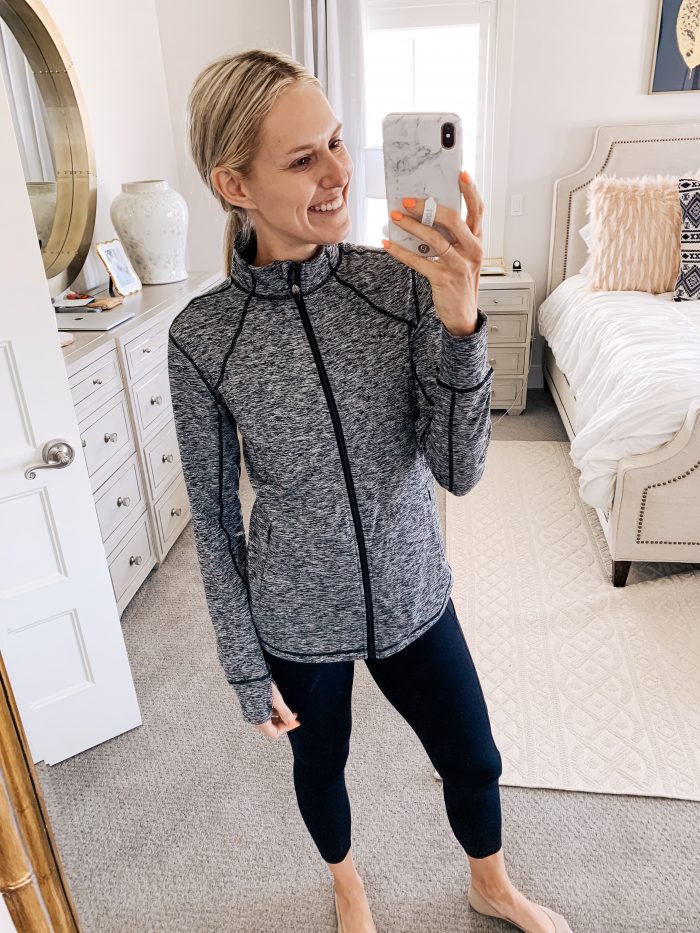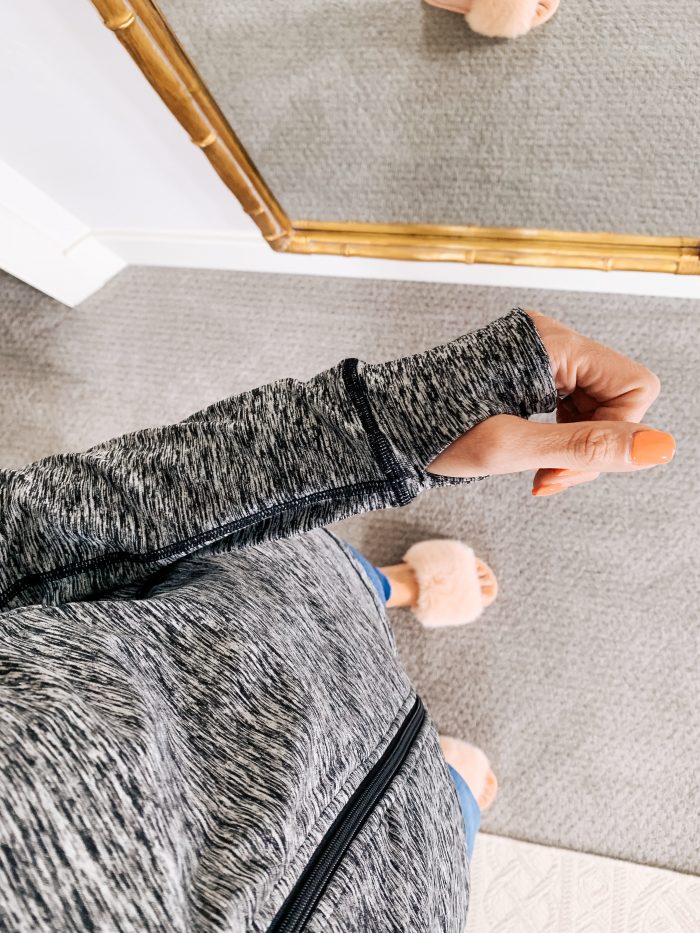 My sister-in-law Heather shared these Lululemon dupes with me and I don't think I'll ever be able to go back because they are almost identical! They are high waisted so they stay in place and don't budge, I love the 7/8 length, and I love that they have pockets in them. I won't buy pants that don't have that nice little pocket to slide my keys or phone in! AND THEY ARE $28!!! They are true to size (I wear a small) and you can get almost 5 pairs for the price of one pair of Lululemon pants.
Since my eyes were opened to another way to buy the highest quality workout clothes, I started doing some research and literally ordered 6 bras until I found this one that I love. I have a hard time finding bras that are comfortable because they normally hurt my back since I have scoliosis, and this workout bra is super comfortable while providing me with just the right amount of support.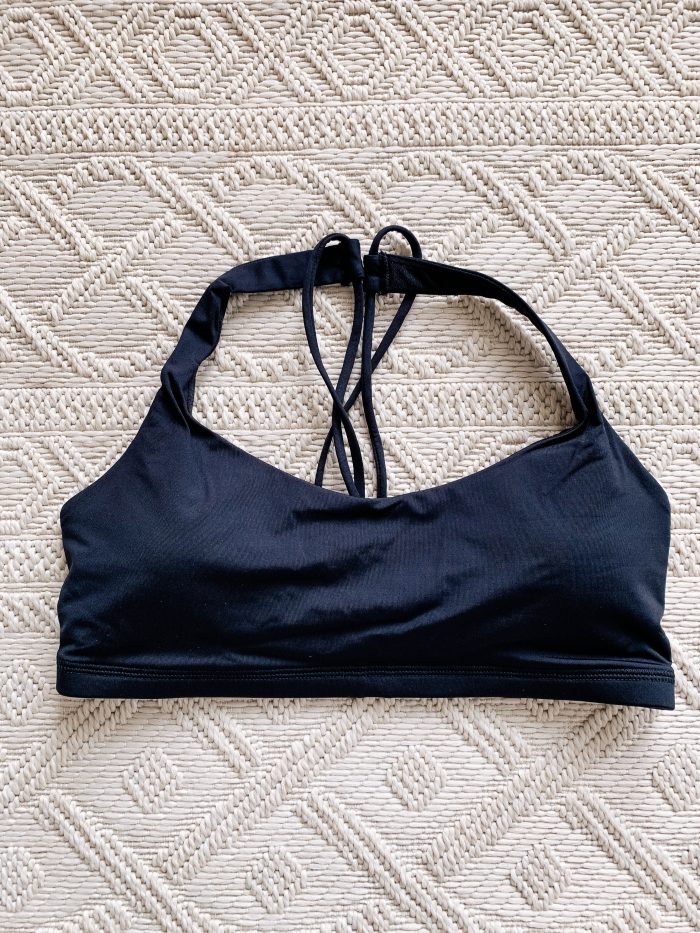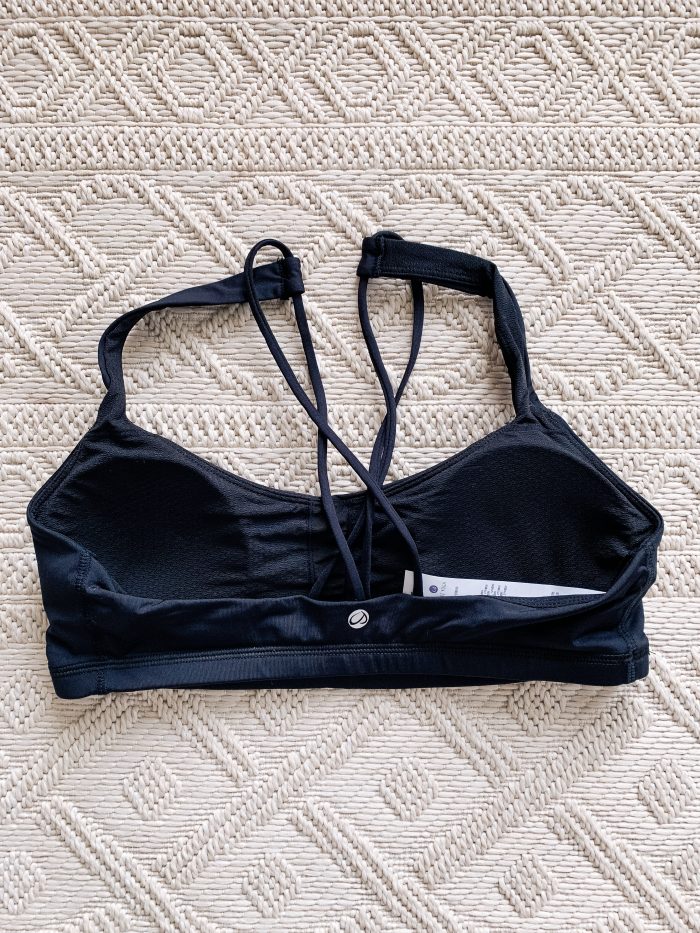 The Lululemon dupe jacket is $26 and I have been LOVING IT!! It's long enough, doesn't have a hood (I often think hoods just get in the way), has zippers to close the pockets so you can put your keys or phone in them without having to worry about them falling out, and it's true to size (I'm wearing a small). It also comes in lots of great colors!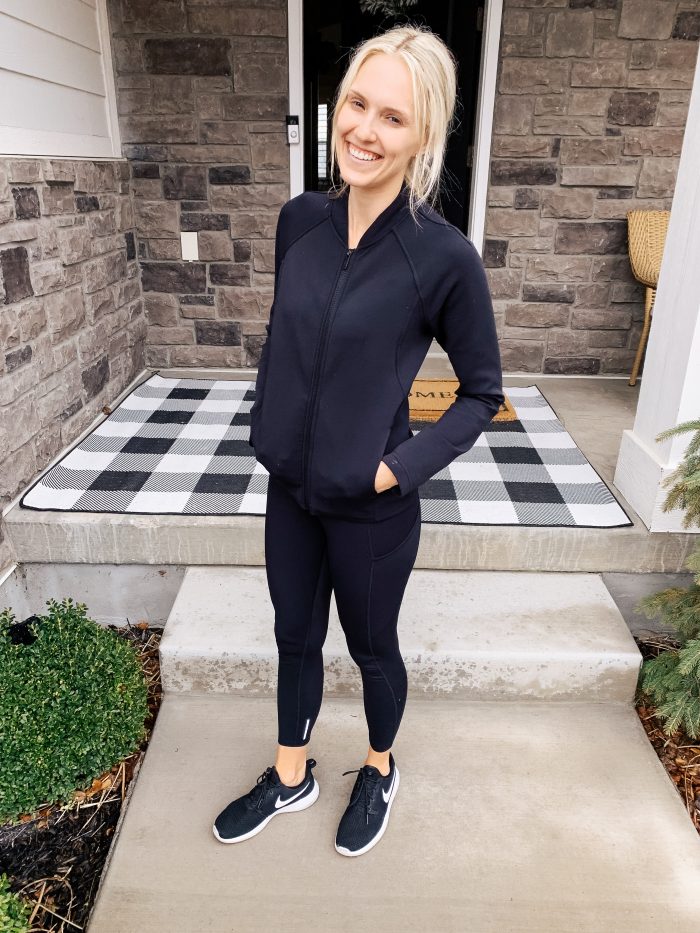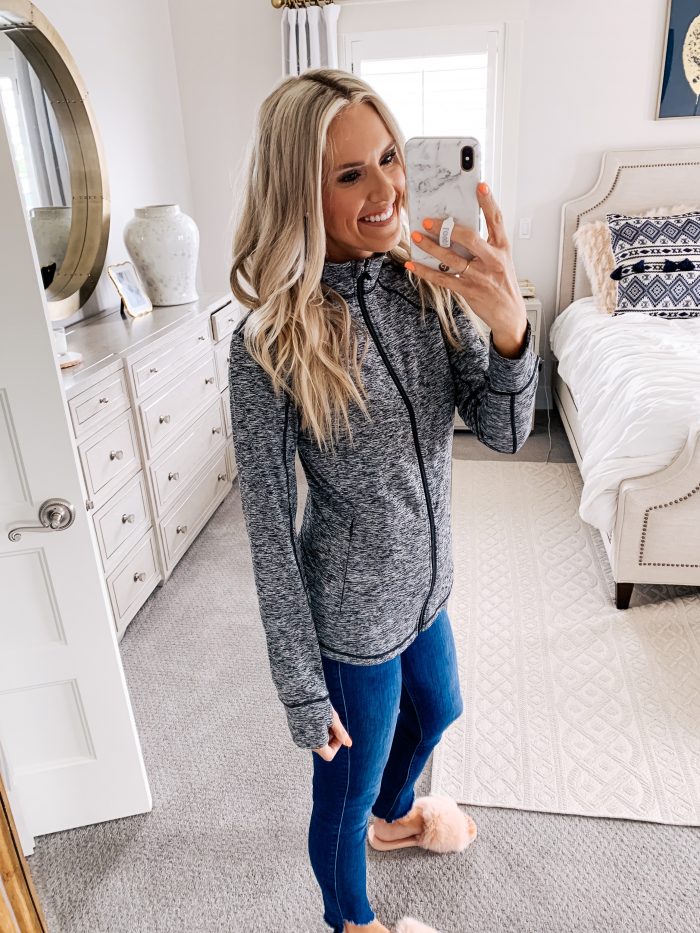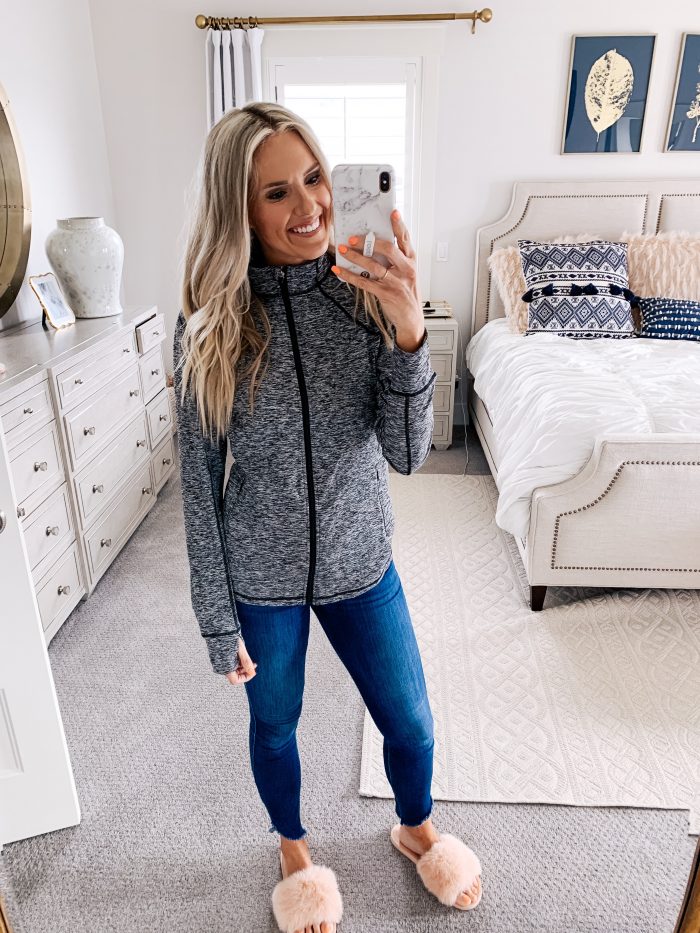 other affordable amazon favorites i'm loving
You can see all of my affordable Amazon favorite if you click here! I update this Amazon Favorites list when I find great new items that I love!