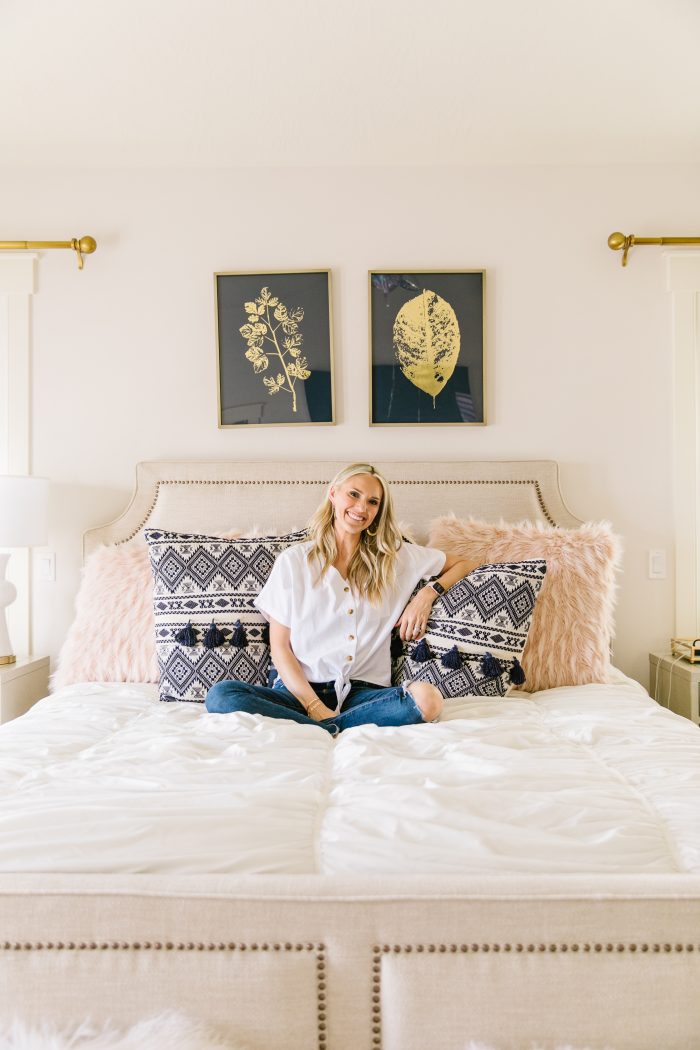 I love you, friends!! One of the things that's really hard for me when it comes to blogging is that I wish there were more hours in the day to get to know you all better. If I did, I KNOW I would love you and be fascinated by your story. I get many messages and questions from you and wish I could answer them all in my DMs but I can't, so I compiled some FAQs here. If there are any other questions you want me to answer, comment below and I'll get to them!
The Ultimate Blogger FAQ:
1 . What are some of your Self-Care Routines?
I love this question because I genuinely believe that you cannot fill another's cup unless yours is full. If you feel depleted and exhausted all of the time, how can you in turn help uplift others? There are 3 things that I do for myself consistently almost every single day that make a huge difference for me: 
1- DO NOT look at my phone first thing in the morning. I used to do this and it was releasing all power of what I was going to see. You don't need if you'll see something in your Instagram or social media that will uplift you or upset you. I choose to read my scriptures first thing before I do anything (except a quick bathroom visit lol) because I know that I will always feel good when I do. I starts my day on the right foot as I connect with God and His will for my day.
2- I always exercise. Tyler and I say that it's our therapy. I can feel like an emotional roller coaster and feel like crap before I go, and I ALWAYS feel more uplifted. My mind is more clear and I'm more positive. Exercise does amazing things for your brain.
3 – Get enough sleep. 8 hours is my goal and I try everything I can to remember that I feel like crap if I don't get enough sleep. I feel SO MUCH BETTER when I get 8 hours. I'm more patient, more efficient, and a better wife, mother and friend when I get enough sleep.
2. Did you ever Consider Adoption and Would you Consider Adoption Now?
We didn't consider adoption because when we prayed to God, we felt prompted to go the infertility treatment route. I think if you ask God, He'll answer. Every journey is different and I think that adoption is amazing, but we did not feel called to go that route to get our children to our family. I think that kids come how God wants them to come, and I believe that when people adopt, those precious children were meant to be in the adoptive family all along. 
3. Are you Going to Try to Have More Kids?
At this point, we don't know if we are going to try to have more kids! It doesn't feel right at this time in our lives, but that doesn't mean that it couldn't change. I am 100% maxed out right now. Twin 2.5-year-olds is ON ANOTHER LEVEL. I mean, seriously. As they get older, time will tell if we want to try to have more!
4. What's your Favorite Snack?
Popcorn. I love popcorn so much although I heard it's not very easy to digest. I recently found a company called Pop Zero that is SO GOOD.
5. What Products do you uUe on your Children's Hair?
I use this gel from Target on Harris' hair after spraying it and combing it with water. I also spray it with this hairspray. After I wash Goldie's hair, I spray it with this (I spray mine with this too, it has so many benefits and makes it easy to comb out). I style it, then spray it with this hairspray at the end to keep it in place. 
6. Did you grow up Mormon?
I did! Mormon is a traditional reference to my religion, but what I actually am is a member of the Church of Jesus Christ of Latter-day Saints. It's been the basis of where I learned my morals and the knowledge that I am a priceless daughter of God. My relationship with God is where I find my peace and my self confidence. I know I can turn to Him for help and He answers my prayers every day.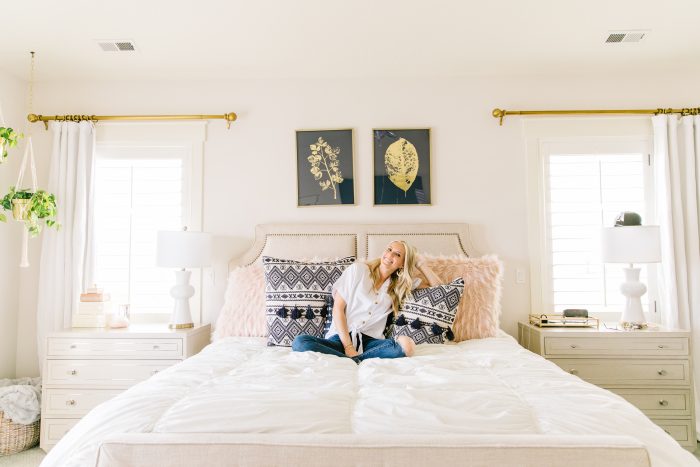 7. Are you Christian?
Yes! My church is the Church of Jesus Christ of Latter-day Saints. Our whole church is based on Christ's life, example, and teachings.
8. Has your Diet Changed since you had Twins? If so, how?
YES! I used to think people were joking when they said they were going to eat their feelings. THEY WEREN'T JOKING, PEOPLE! I have to try really, really hard not to emotionally eat after the kids go to bed at night. Sometimes I am so completely depleted that I just know some candy and junk food would make me feel better temporarily. This is something I didn't realize I was doing for a while and now that I know, I've tried hard to not to turn to food when I'm feeling stressed! I like to eat candy and popcorn, but I limit the quantity.
9. How Much Help do you Have Day to Day with the Twins?
I have the cutest, most wonderful babysitter that comes to my house for 2 hours after she gets done with school every day. She is 15 and the kids LOVE her. While she's at my house, I work on emails, writing blog posts, showering if I haven't yet, and all around trying to get my shiz together 😉 
10. Step by Step Makeup Tutorial?
Here is my eyeshadow tutorial here! I'll do an IG story with my full makeup routine this week.
11. What does your Husband do for a Living?
He is an insurance agent! He works at a broker in Orem, Utah at Advance Insurance where he sells auto, home, business, life, etc. insurance. He has over 40 companies that he sells with and LOVES his job because he can get anyone the best price since he offers so many companies. If you want his number, email me!
12. If I Attend a Bundled Blessings Dinner, can I still Win a Grant if I don't live there?
YES! The only requirement is that you attend the event in person to win a grant. You can receive treatment in your home state.
13. I'd love to Know How you Handle People Asking if You're Having More Kids?
I don't mind answering this at all because I feel confident in our decision and where I'm at! I think that most people are asking you out of a place of love and honest curiosity.
14. How Did you Pick a Preschool?
Luckily I have a lot of family and friends that have older kids, so I asked around and ended up choosing a preschool that is less than 5 minutes from our home. Getting my kids there at 8:45 am is going to be tough for me so I had to make it as easy as possible! Plus, it's ADORABLE and has high reviews. They also incorporate athletics and exercise which I love!
15. Where did your Kids Snack Cups come from? What Brand?
Click here. This is one of those products that I wish I would have invented because it is a GAME CHANGER! I was so sick of picking up my kids spilled snacks alllll love the place. These are incredible. They can tip them upside down, and they don't spill out, but they can easily get the snacks out with their hands.
16. How old are you?
I'm 32!
17. How did You and Tyler Meet?
Click here to read our love story!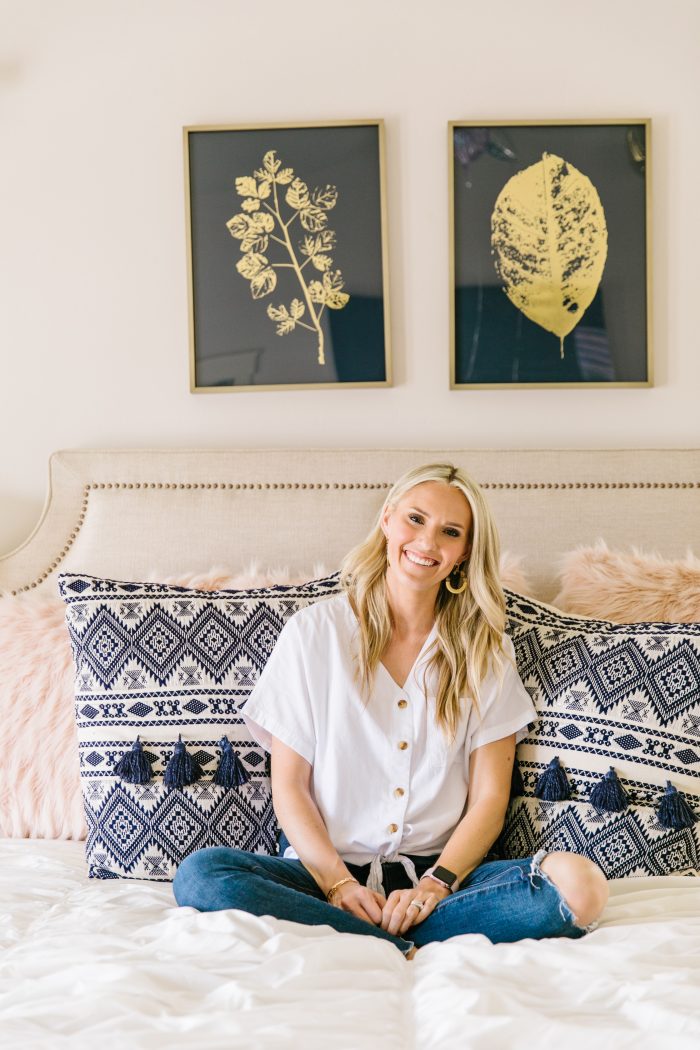 18. What College did you Attend?
I attended Brigham Young University (BYU) in Provo, Utah. I graduated with a Bachelor's Degree in public relations!
19. How did you start Bundled Blessings?
I actually didn't start it! Bundled Blessings was started by a group of women around my age in Idaho. I spoke in 2017 at their 2nd annual Idaho dinner auction. I had a prayer in my heart that I would be able to do more to help couples struggling with infertility but didn't know where I would even start because I was already so busy raising my twins. They found me through social media, asked me to speak, and mentioned that they wanted to expand their dinner to Utah, but that they couldn't do that because they all lived in Idaho. I thought about it for a couple months, then called one of the girls on the board and said, "I would love to help you bring Bundled Blessings to Utah." It was a calling from God and He and I have witness absolute miracles since I joined! It has been one of the biggest blessings in my life. There are 6 of us and we all bring such unique strengths to the team. It's 100% volunteer and we work hard throughout the entire year to raise money to give grants to couples that need it. You can read more about our nonprofit here. We raised $180,000 last year, and our goal is $200,000 this year! We had a Five for Families giving week during National Infertility Awareness Week during the week of April 22nd last month where we asked that everyone donate $5. Last year we raised about $32,000 and this year we raised $43,000 with your help!!!
20. Did you Figure Out your Gut/Period Pain?
I started taking birth control again and it has helped a lot. I take a progesterone-only pill every night so I don't have my period as much and the cramps are significantly less. I need to see a specialist to find out what was causing the pain, but I had an ultrasound and my ovaries and uterus look normal!
21. How do you Curl your Hair? It Looks Perfect Every Time!
Gee, thanks. That's so nice! The truth is that it's SO easy and quick. It takes about 10 minutes every day. Click for my tutorial here. The wand is AMAZING. The only thing I don't do any more that I used to do when I created that tutorial is tease my hair at the root!
22. What is your Diet Like?
A typical example day: Wake up, take my thyroid pill and wait an hour to eat, green smoothie with collagen, spinach, water and frozen organic berries, snack like G2G bar around 10:30 , lunch at around 12:30 with the twins. I try to eat a salad but I also typically eat some of whatever they are eating too like pancake or macaroni and cheese ;). Another snack around 4 like protein bar or apple sauce packet (basically whatever is the most convenient). For dinner, we have a variety of things. I post on my IG stories what we have a lot! 
23. What Travel Agency did you use for Egypt? Did you Feel Safe?
We used Smart Tours and I liked it! They had an armed guard with us the whole time even though they said it was "safe." That was a bit concerning because why would they have a need for an armed guard if it was safe? They also had a police escort for our tour bus a lot of the time which was dumb because if someone wanted to shoot at the bus, we basically were parading down the street saying, "HERE COME THE AMERICANS!" Ha! Honestly, I did feel safe most of the time, however. It was an incredible trip and I learned a lot. I am so unbelievably grateful for the United States of American and the freedom and opportunity that we have. 
24. What is One of your Favorite Things About Yourself?
Oh wow. What a beautiful question! Thank you for this one! I love how much I love people. I love that I can find the good in people and be fascinated by your story, no matter who you are. I love that I can see the good that God created in you. I love my empathy for people and that I want to help people feel joy and feel good about themselves.
25. Do you Find your Day is 80% Cleaning Up after your Kids?
YES. 100%!!! I'm CONSTANTLY cleaning up messes and disasters all over our house 😉
26. Where are your Tortoise Hoop Earrings from?
Amazon here! I LOVE them! They are only $9.99! They are not heavy and they don't hurt my ears at all.
27. Are the Hope Tees that you sold to Raise Money still Available?
Yes they are! We just launched our Spring colors here! Use code HOPE to get them for $19.95 this month + free shipping and Cents of Style will donate $3 for each shirt sold!
28. Are you Constantly in Stitches over Goldie's antics? She is such a Personality!
YES!! She makes me laugh every single day! She can talk so well it's hilarious. She has been VERY expressive with her face every since she was tiny. She LOVES to be funny and perform! God made her personality HUGE and she will bring a lot of joy to people her whole life! I love how her and Harris balance each other out.
29. How in the heck do you stay SO Positive? Don't you ever just get so frustrated that you want to cry?!
UM YES!!! And when I want to cry, I cry!! I think it's important to understand that we weren't able to feel happy all of the time. God created opposition in all things, so it wouldn't be His plan if we felt happy all the time. I try to not resist my emotions. If I feel frustrated, I feel it, I accept that's how I'm feeling and that it's a normal part of life, and don't judge myself for feeling that way. When we resist and feel guilty for feeling an emotion, and it just leaves us in that negative space longer! I know that I grow when I have trials and heartache, so I ask myself what can I learn from this situation? In what way can I use this situation to serve me? There is always something you can take from a situation to make you better.
Hope you enjoyed this blogger FAQ! There may be of these coming soon! 🙂