.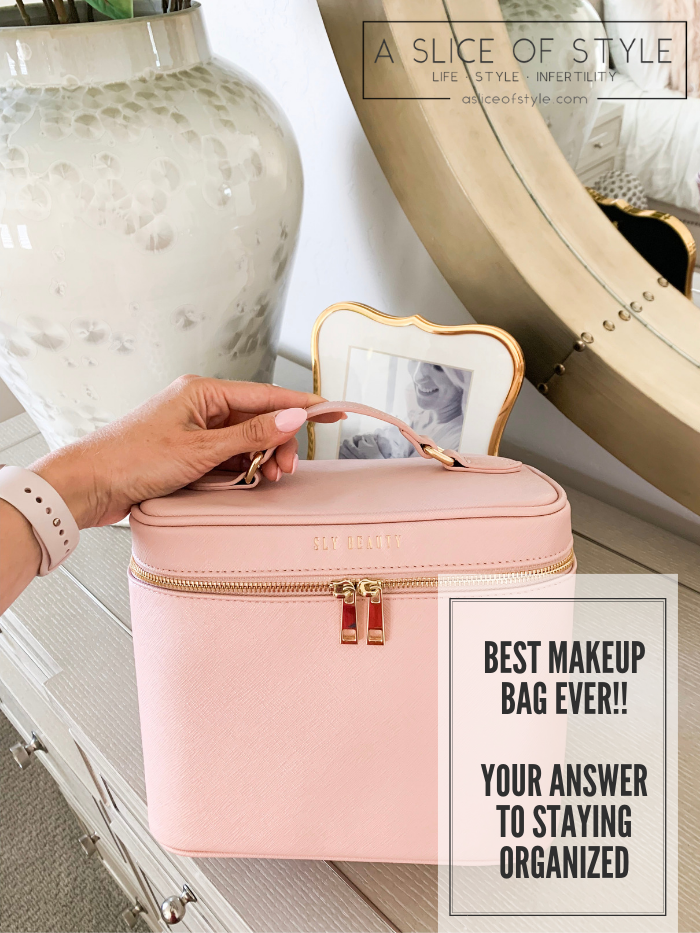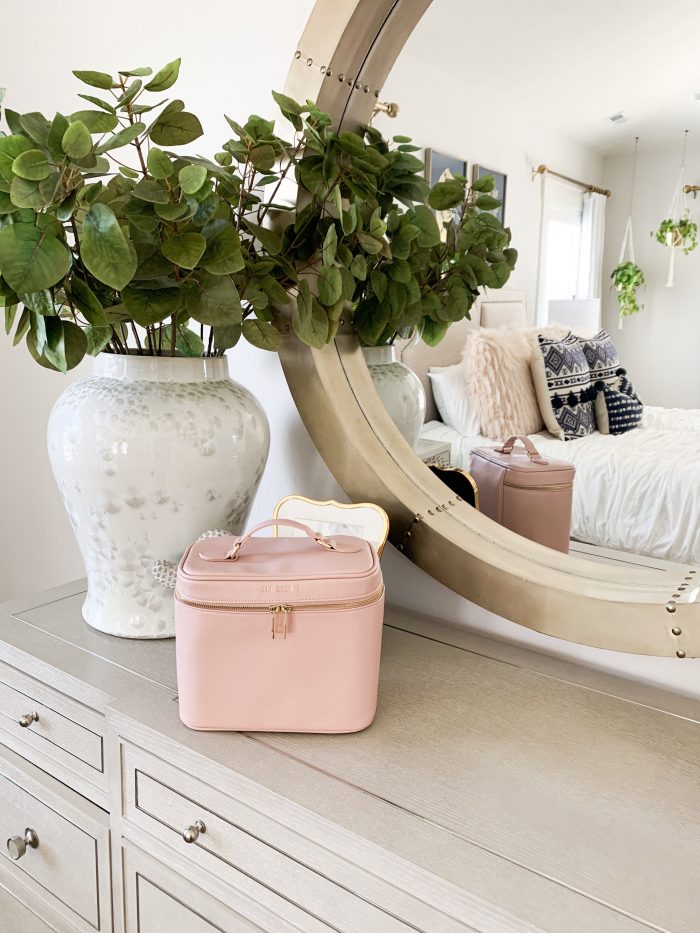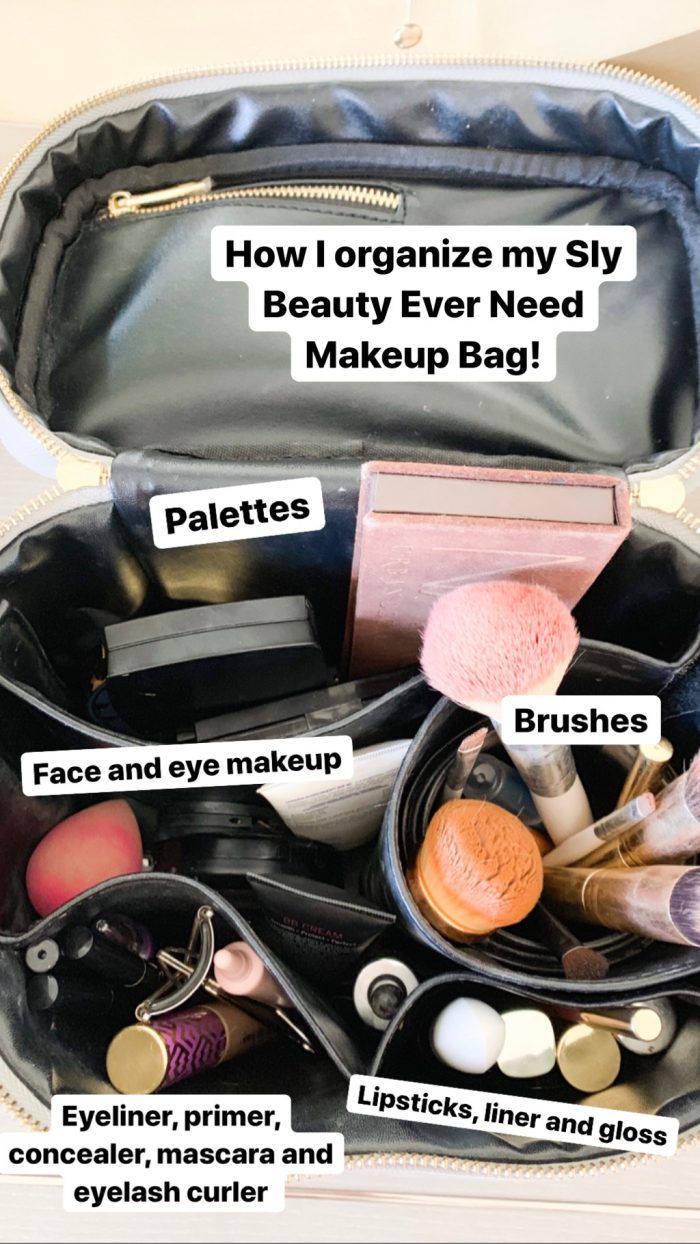 I started talking about my need for a makeup bag that would actually keep my makeup organized a few years ago. I ended up buying a Caboodle (after a LOT of strikeouts and searching) and it was FINE. That is, if you call a 50 pound piece of furniture fine, then yeah…it was totally fine. Ha! I got so so sick of taking that heavy makeup container in and out of my cupboard that I ended up just throwing my most used makeup items into a basket. I'm pretty sure that added an extra 15 minutes every time I did my makeup because I could never find ANYTHING in that basket. It was like my makeup was hiding from me when, in fact, was in plain site….just HORRIBLY unorganized. Organization is my love language, I was so sick of not having ANYTHING to put my makeup in that would work, though. I mean, how hard could it be to find something that works?!!  Turns out Sly Beauty has THE BEST makeup bag ever.  It just hadn't been created yet!

Unbeknownst to me, my friend Ashley who I know through my sister-in-law Rachel was scheming and designing the perfect makeup bag. When Rachel told me about her design, I was like…ummmmmm WHAT?! I couldn't wait to get my hands on one. I'm not kidding you when I say that it's better than I ever possibly could imagine that it would be. At the risk at sounding dramatic, it has changed my life because it saves me SO MUCH TIME in the morning because my makeup is organized AND it's light and easy to carry. FINALLY!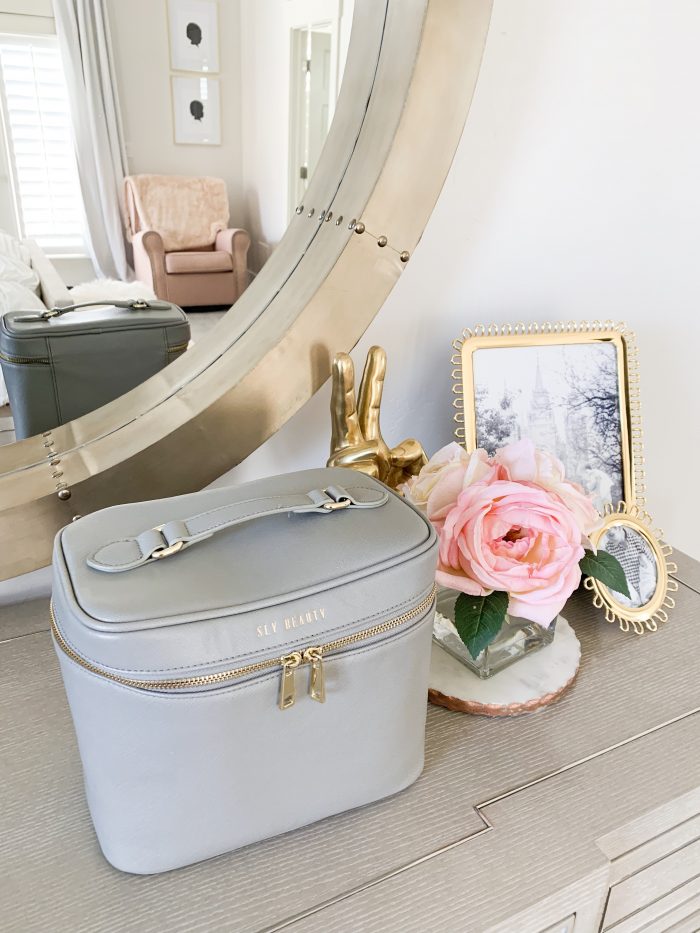 why i love my sly beauty ever need makeup bag
It has a spot for everything, including my jewelry when I travel, so that I can QUICKLY do my makeup (I barely have time to get ready because my kids love to destroy my house when I'm doing my hair and makeup so this is a necessity to me now!)
It's pretty.
It's light to carry, and easy to travel with! I have traveled with mine on multiple trips and my makeup stays in place, and it protects all of the bottles.
It saves me TONS OF TIME because I'm not rifling through a basket. I know exactly where everything is so I can quickly do my makeup and get on with my day.
I love that it included a brush case that keeps my brushes safe and clean.  Making it so I don't have to store them separately!
sly beauty ever need makeup bag discount code!
Okay I'm REALLY excited about this! Ashley offered me a 20% off discount code which I'm pretty sure is the biggest discount code she has EVER offered to anyone!!! I think this bag is worth it at full price, honestly.  Mostly because it has relieved several huge pain points in my life.  But a discount code is always a nice perk!
Use code JENICA20 for 20% off!!! Click here to shop all of her bags, including the new pink collection. Can't wait to hear how much you love it!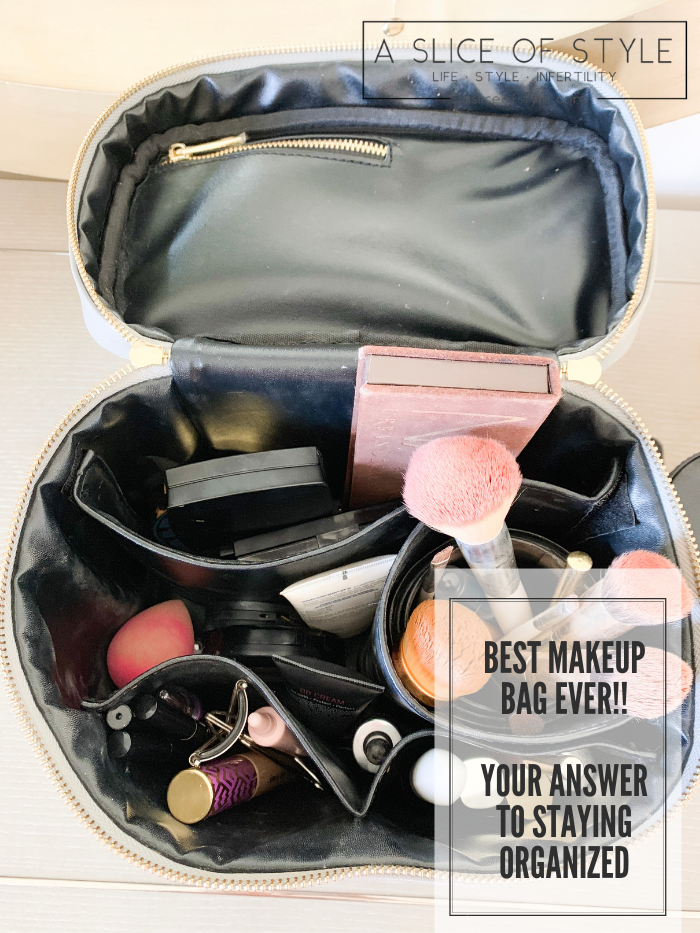 Do you have a Sly Beauty makeup bag yet?  Share in a comment below!