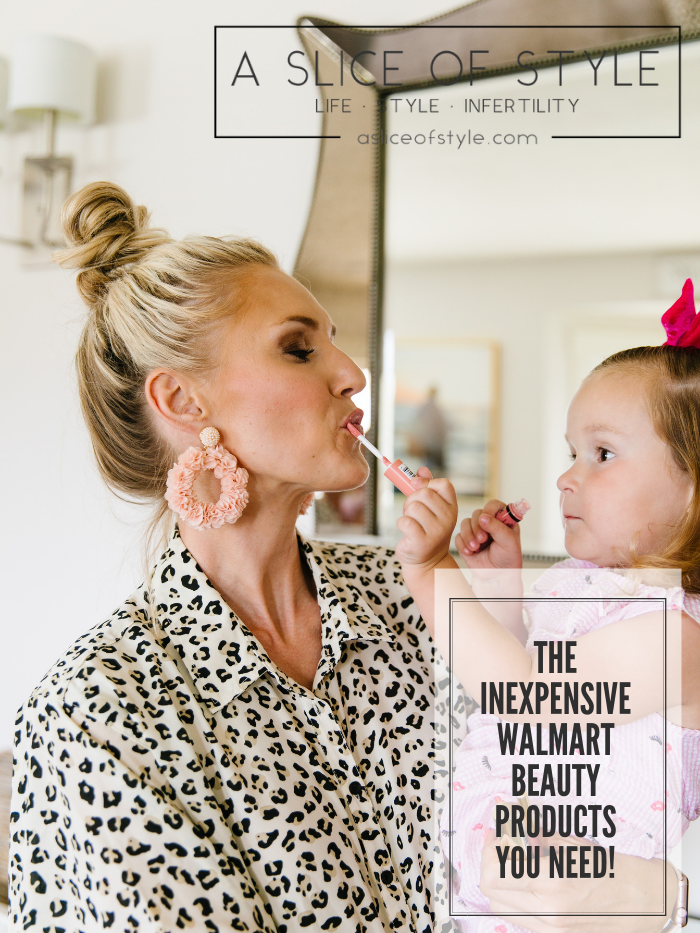 SHOP MY WALMART BEAUTY FAVORITES:

You all know that I love a good deal and finding easy, convenient ways to get what I need in between wrangling the twins! I found some REALLY great beauty buys from Walmart. Walmart is a one stop shop to grab all the basics I need and use everyday that doesn't break the bank! I also love that I can get FREE 2-DAY SHIPPING with any purchase over $35.
Now, let's dive into the goods. You can click HERE for ALL Walmart beauty finds all neatly arranged (spoiler alert…you're gonna love the options).
affordable Walmart Beauty finds
Summer is in full swing and so is the sun. Y'all know I'm not trying to age my skin faster than it needs to and this sunscreen is the perfect sidekick. It's clean, easy to rub in, and so much healthier for you! It also is free of oxybenzone and octinoxate, which makes this sunscreen reef safe too! A win-win for everyone!
In this summer heat and at our days at the pool, I want to put on some makeup but not my full face, you know?  This liquid highlighter is perfect for those days where you need just a little something, without overdoing it. It contains vitamin E which helps with anti-aging and gives that perfect natural radiance and glow!
Have you ever bought one an eyeshadow palette and only used 2 out of the numerous colors? Same. This palette is so great because I can honestly say that I can use every color. No weird, bright colors that I don't feel comfortable using day to day. There's a color for every occasion and really is an everyday essential.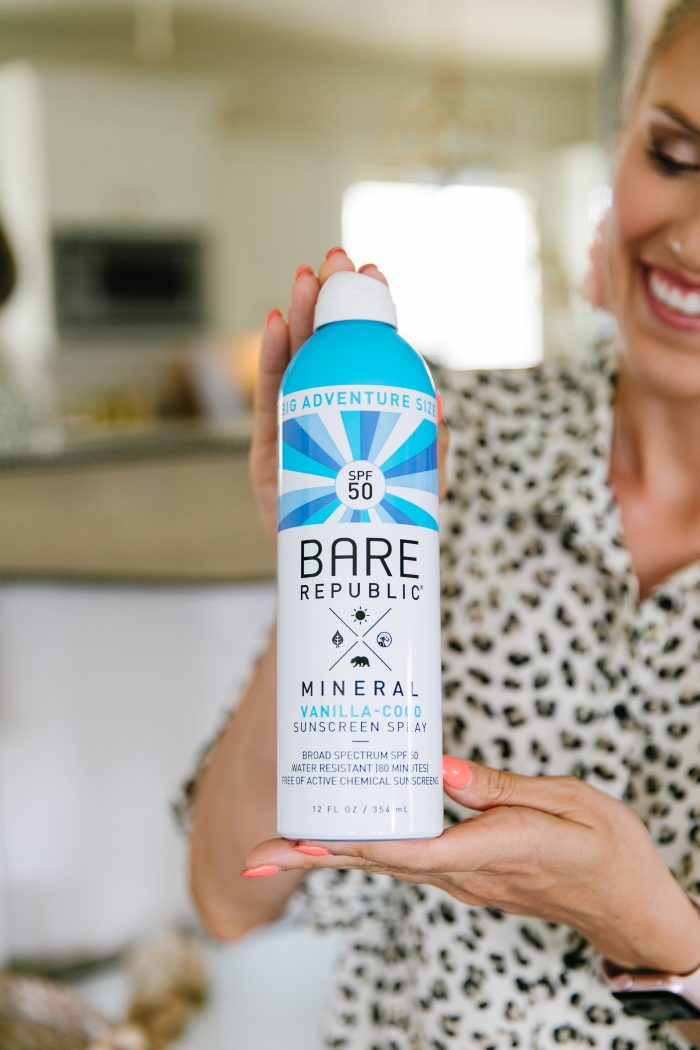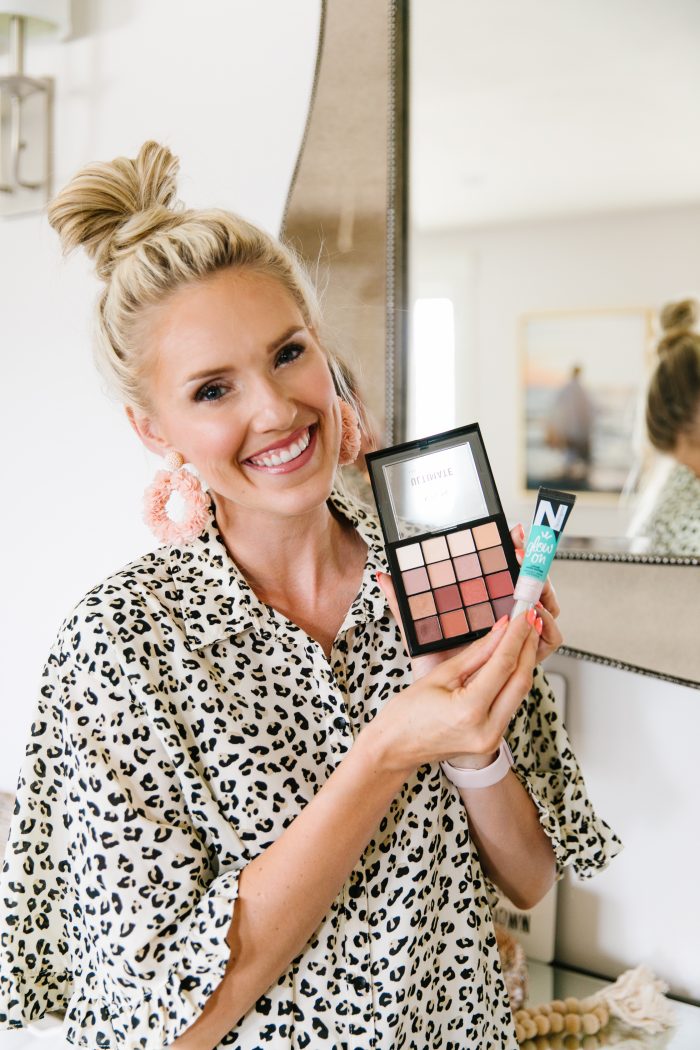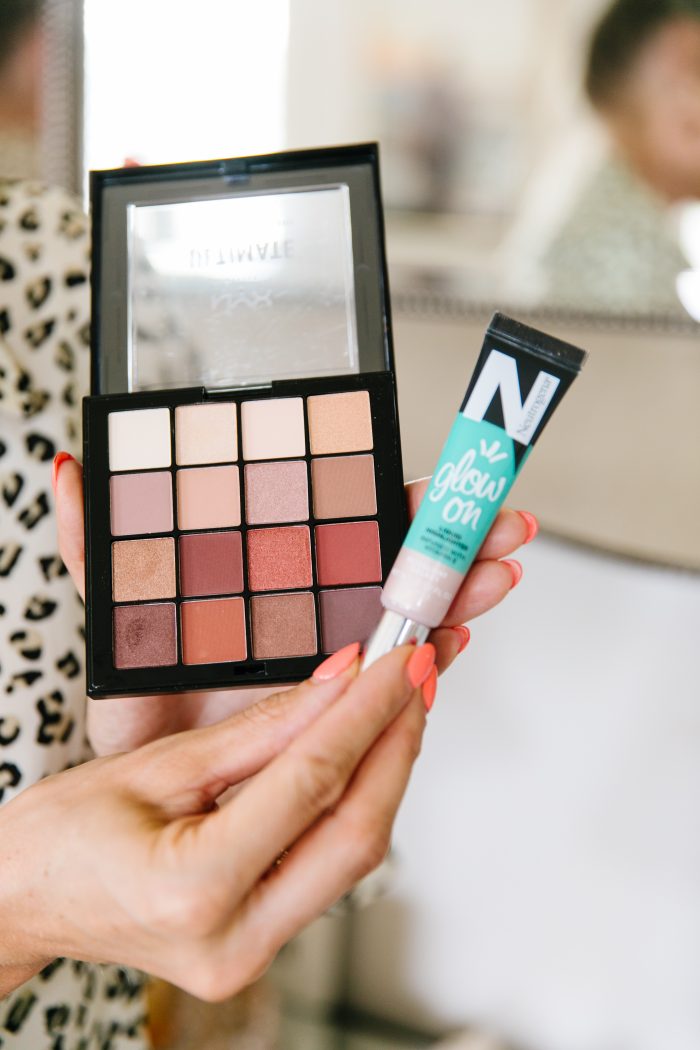 SHOP MY WALMART BEAUTY FAVORITES:

A great lip color that keeps my lips moisturized is a must here in Utah where it is dry all the time. You'd think that I have never put on chap stick in my entire life, the way my lips get dried out so fast sometimes if I don't have on lipstick, lip gloss or lip balm!. Enter the NYX Butter Gloss. It goes on so smoothly, has great coverage, and smells so good! To top it off, there are so many shades, you won't be able to choose just one!
Another great lip combo I've found is the Milani lip liners and lipsticks. These are amazing when I need more than just a quick brush of gloss. The lip liner is so easy to apply, and has a smooth application. The lipstick is just as quick and easy to apply and has great all-day lasting color. They are SO inexpensive, too!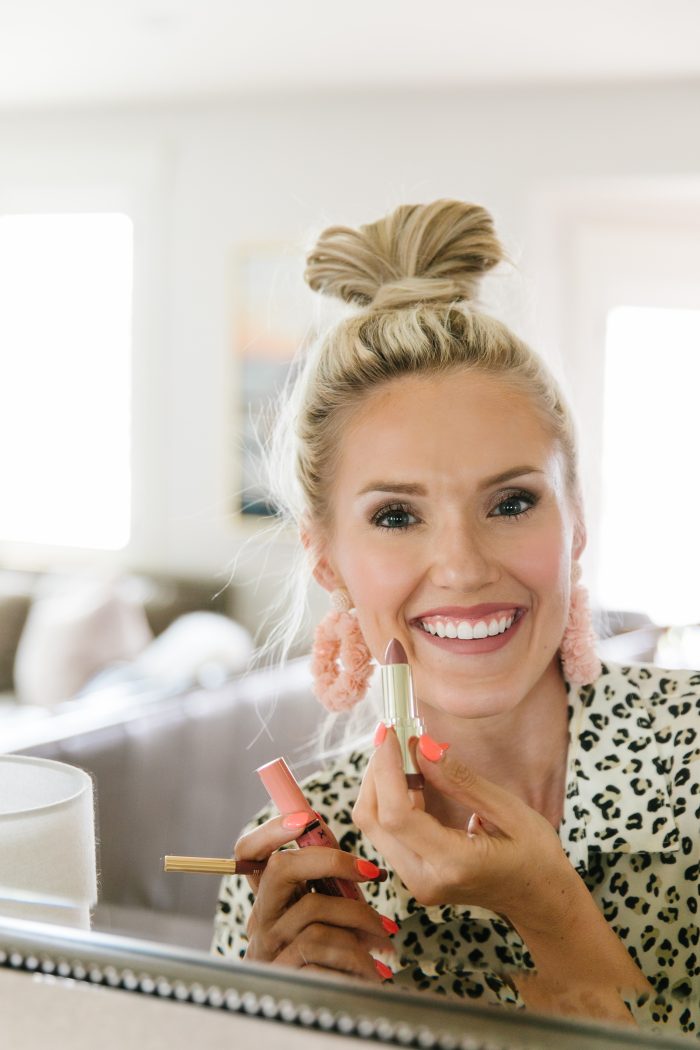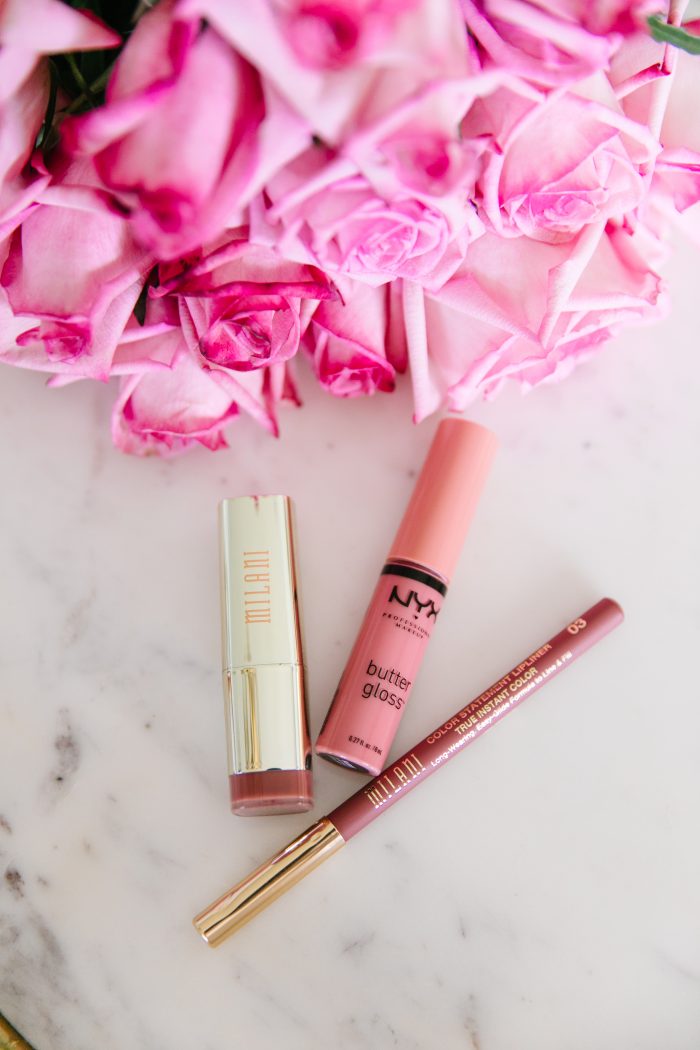 SHOP MY WALMART BEAUTY FAVORITES:

best mascara of all time
I literally searched for YEARS for the best mascara! I'm talking trying everything from Chanel to the cheapest drug store mascara. NOTHING made me as happy as this dream mascara that doesn't budge! When I asked you guys on Instagram what mascara you recommended, this is what many of you said and I gave it a try and LOVED IT! My friend Desiree messaged me and said, "This is what I've been using since high school!!" We graduated high school in 2005, and I legitimately always remember thinking that she had amazing eyelashes. WHY HAVE I NOT BEEN USING THIS MASCARA SINCE THEN?! Try it. You're freaking WELCOME!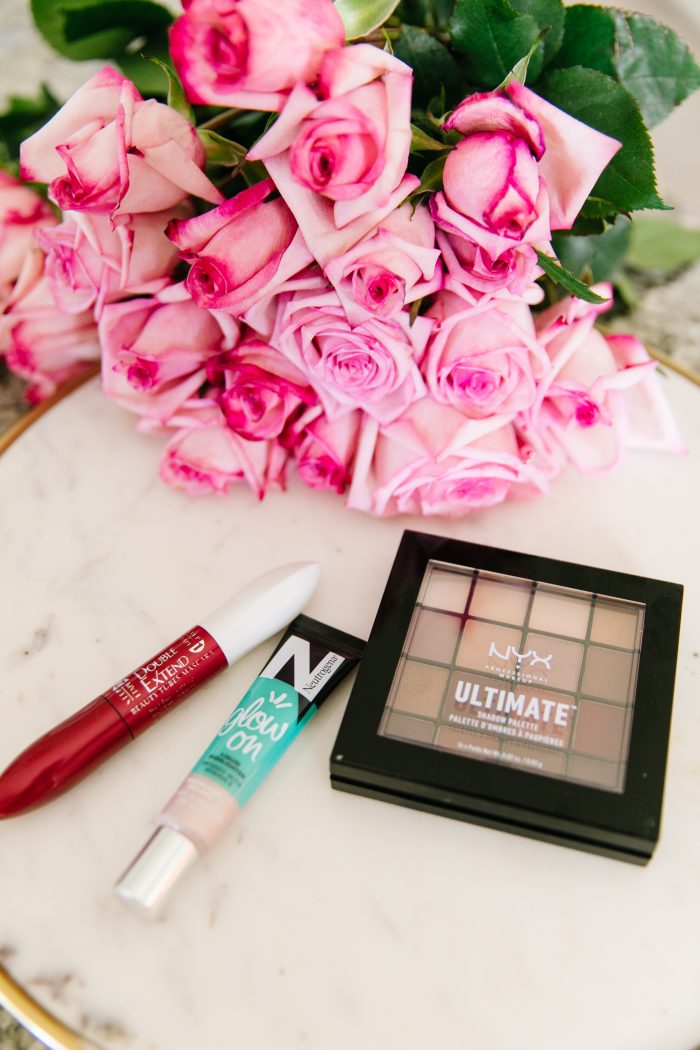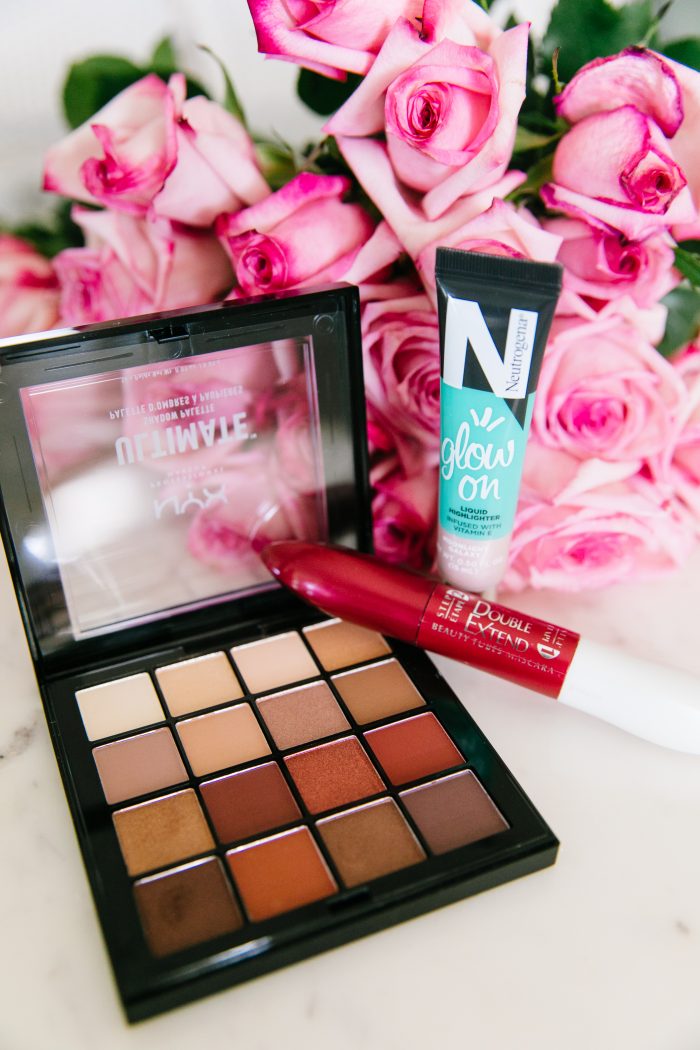 Thank you to Walmart and RewardStyle for sponsoring this post! All opinions are 100% my own.