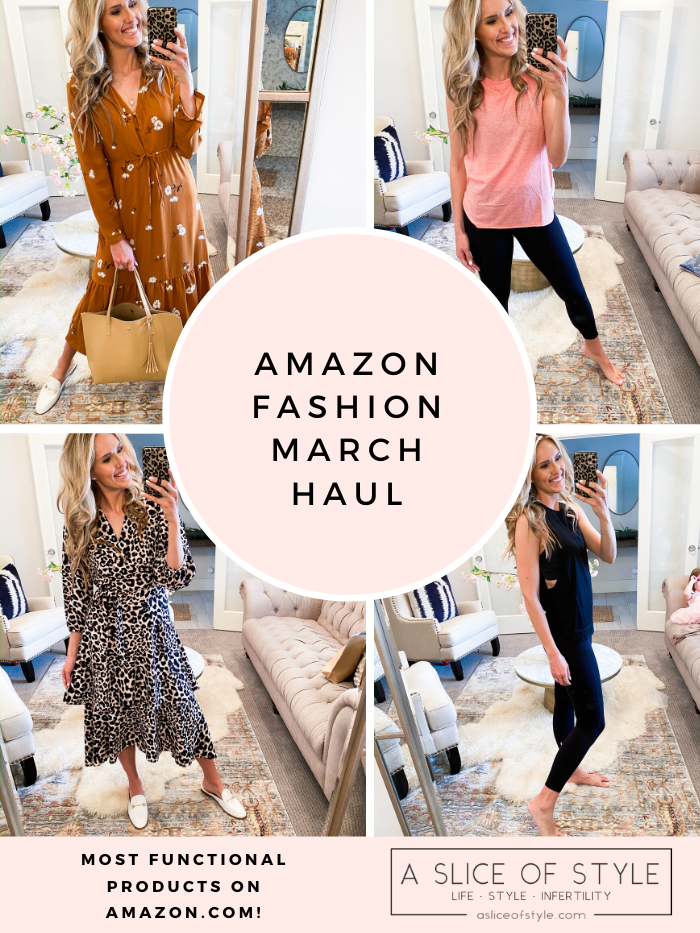 Click here to see all of my Amazon fashion haul finds for March!
I have so many new things to share with you guys this month in my Amazon fashion haul for March, as well as some great items I've shared before because they are just that good. I know that we are all at home right now, so I wanted to link this and this again because these have been organizing game changers in my closet! As always, you can see my full Amazon favorites list HERE that I am always updating 🙂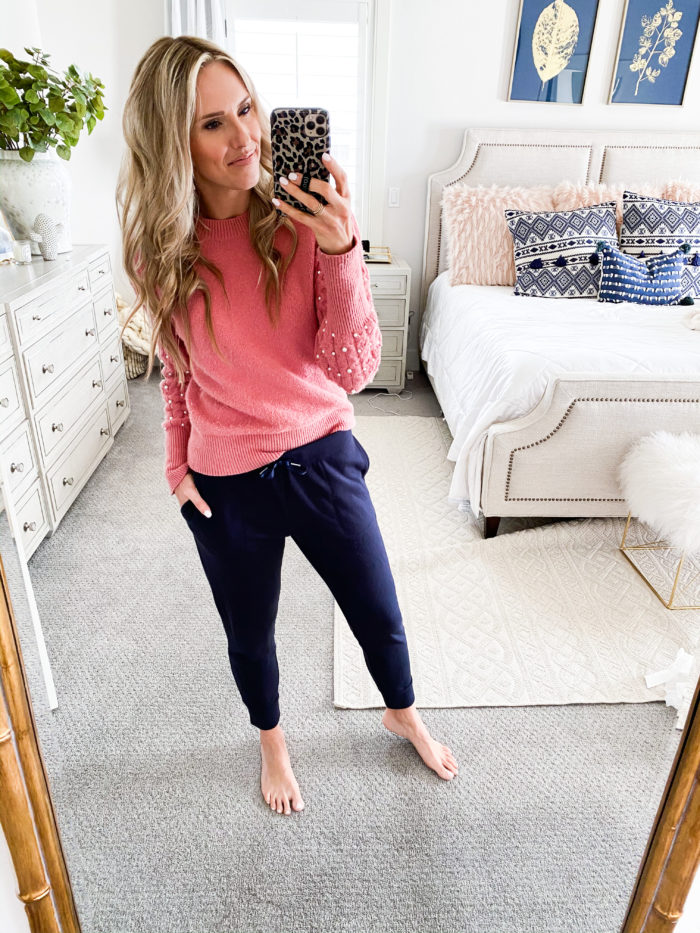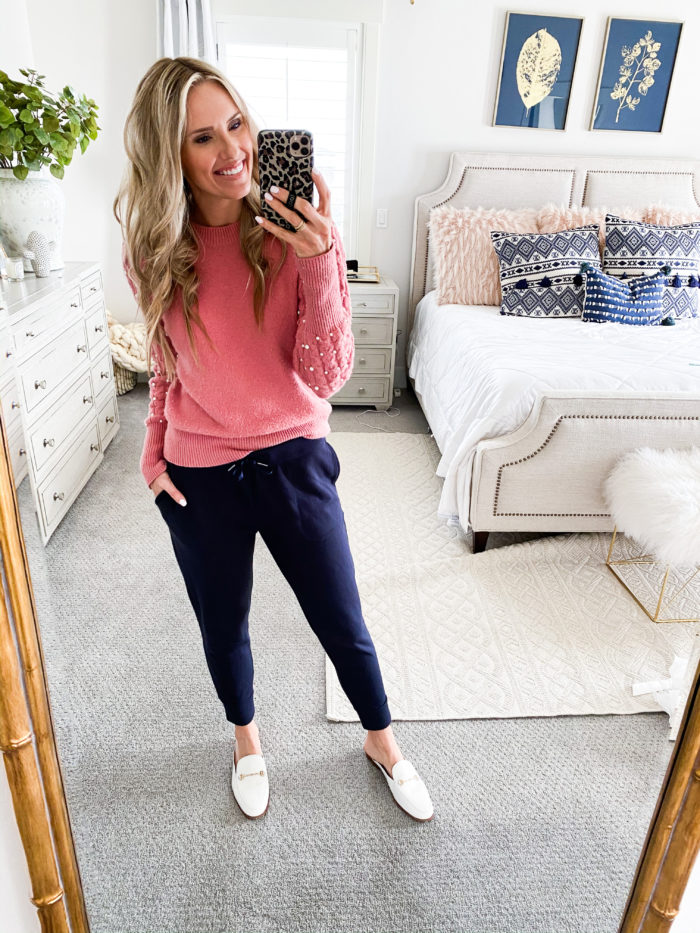 These joggers can be dressed up or down! They are soft and thick and I cannot say enough good things about them. I am wearing a size small and they run true to size. They come in some great basic colors. The waist band is perfect too! They are so soft and comfortable and nice and thick. They feel a lot more structured than a lot of my other joggers which makes them a little dressier.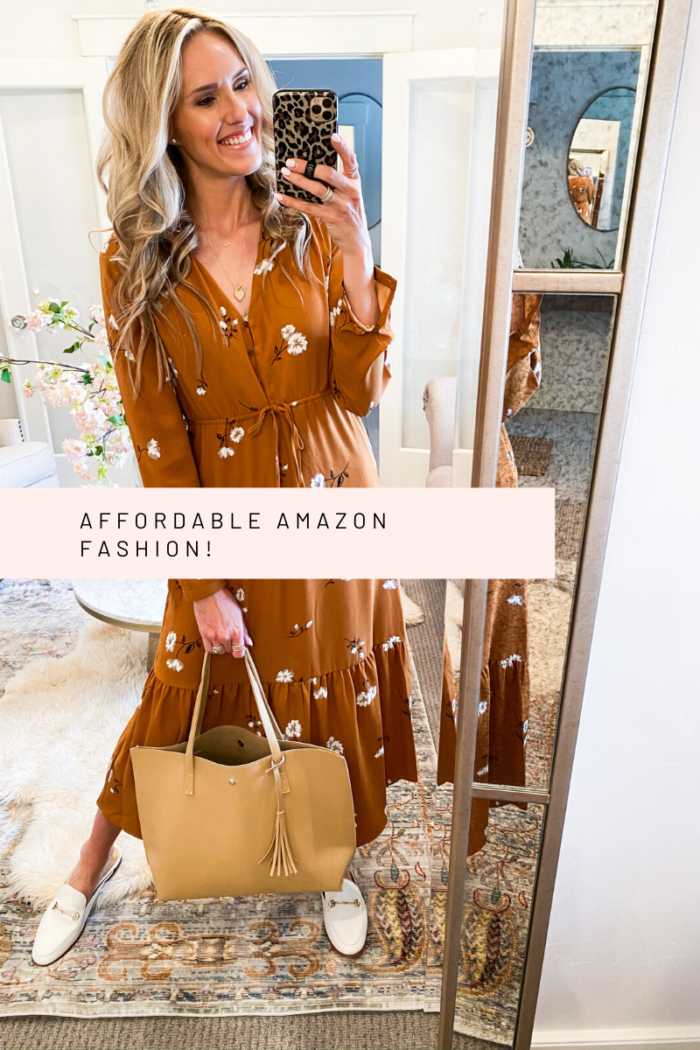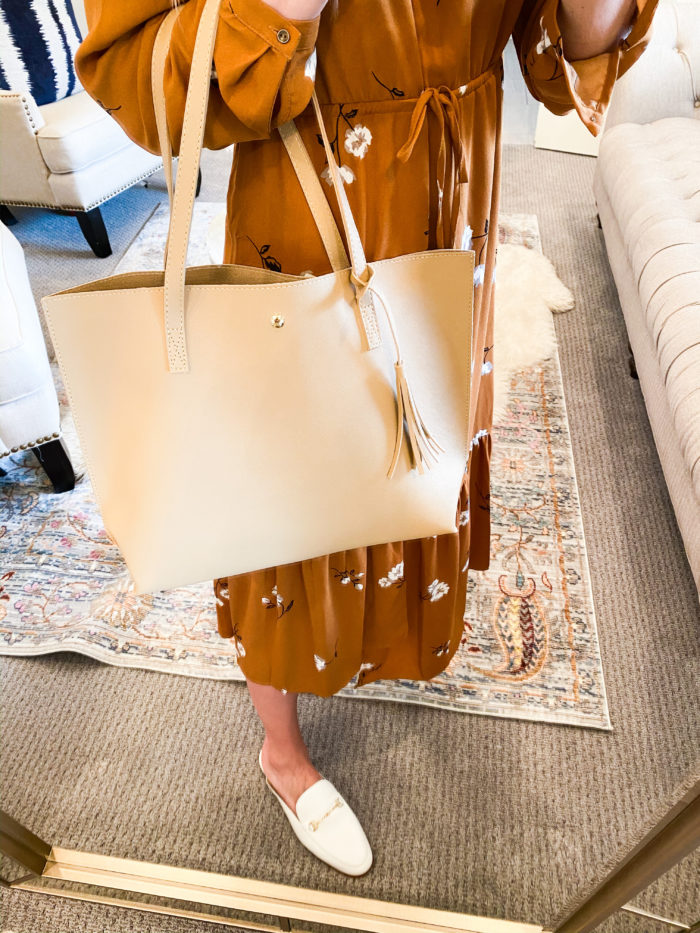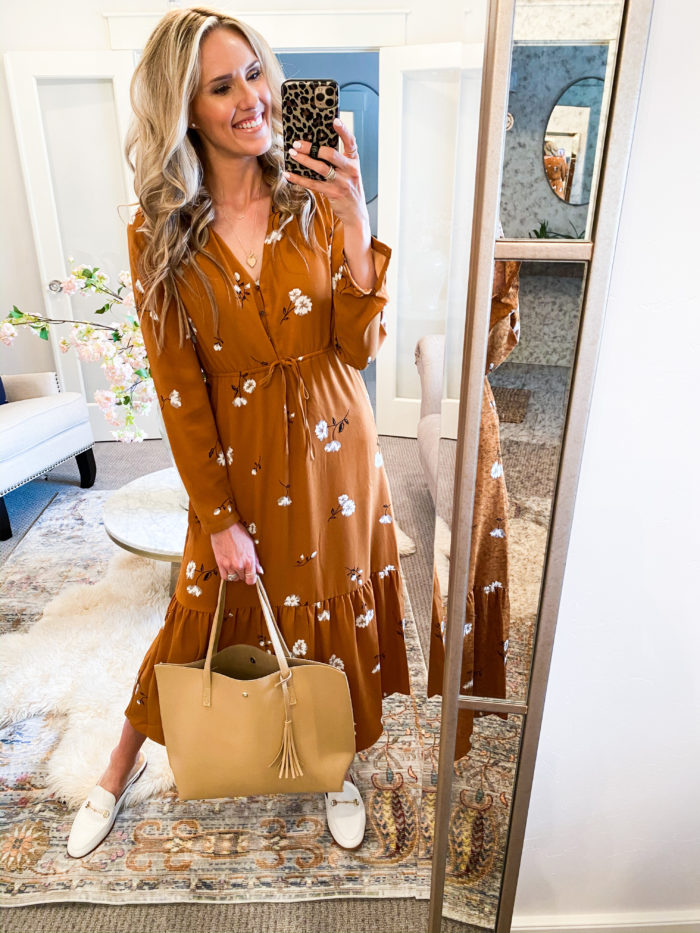 This dress is as comfortable as a nightgown. It's really great for spring! It's the perfect time to get a comfy dress that also makes you feel cute while stuck at home! I also LOVE this tote. I had been looking for a new tote for a really long time. This one looks a lot more expensive than it is! This Gucci loafer look alike is on sale right now for even less than I paid for them. They're comfortable and run true to size! I love this brand and have for years. They look like the Gucci slides for a fraction of the price!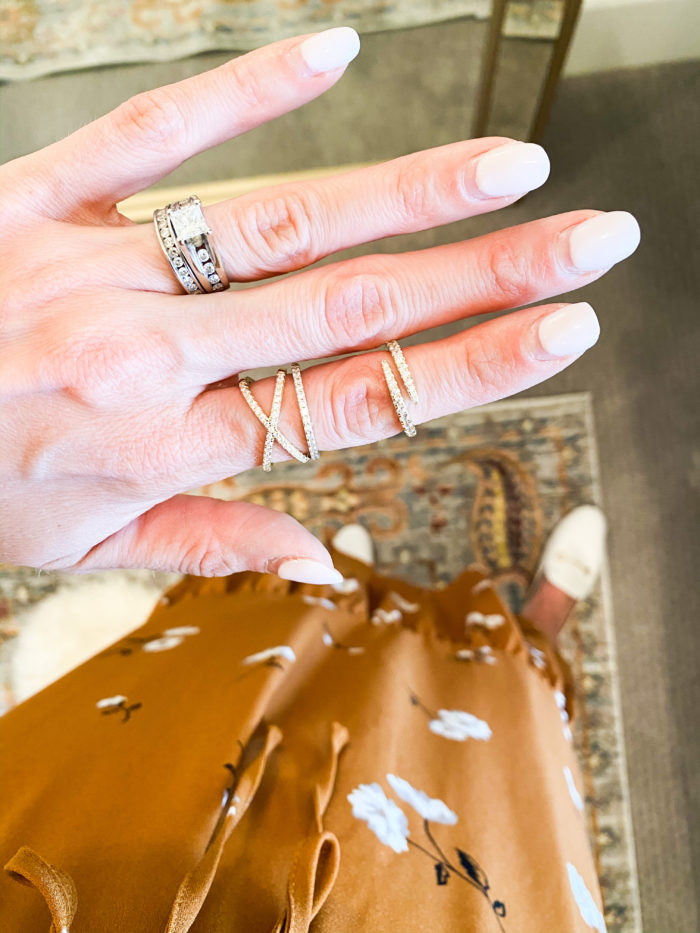 I have had these rings for several months, and have shared them before… they're that good! They really do look like real diamonds. I was at dinner with my friend a few weeks ago and she was shocked they were not real diamonds! Here's the thick band, the thin band, and the crossover band.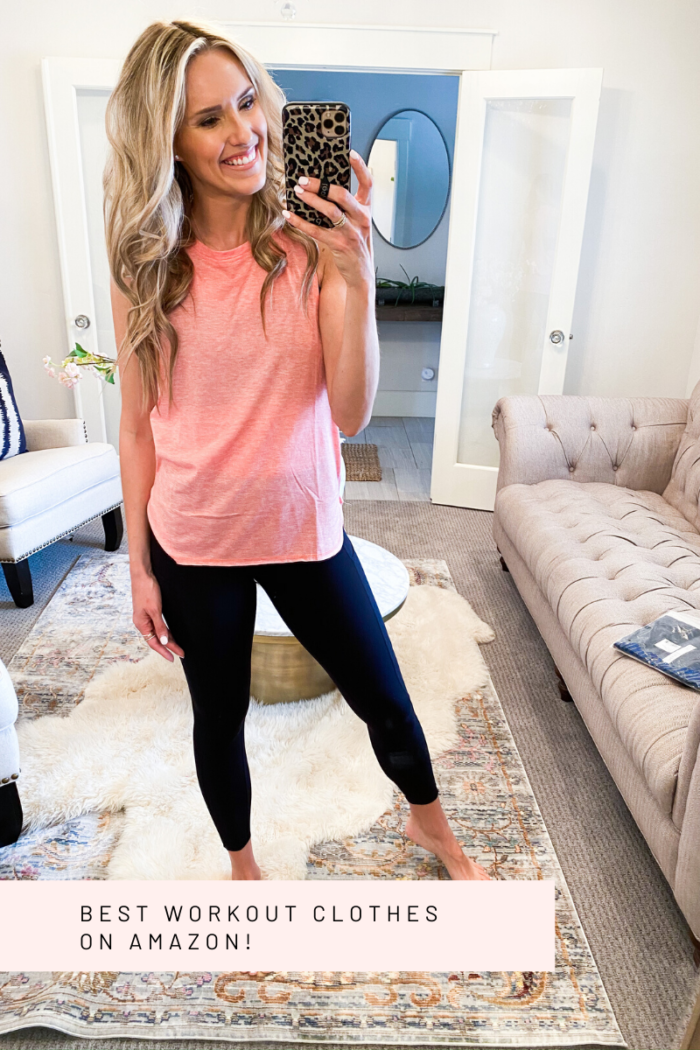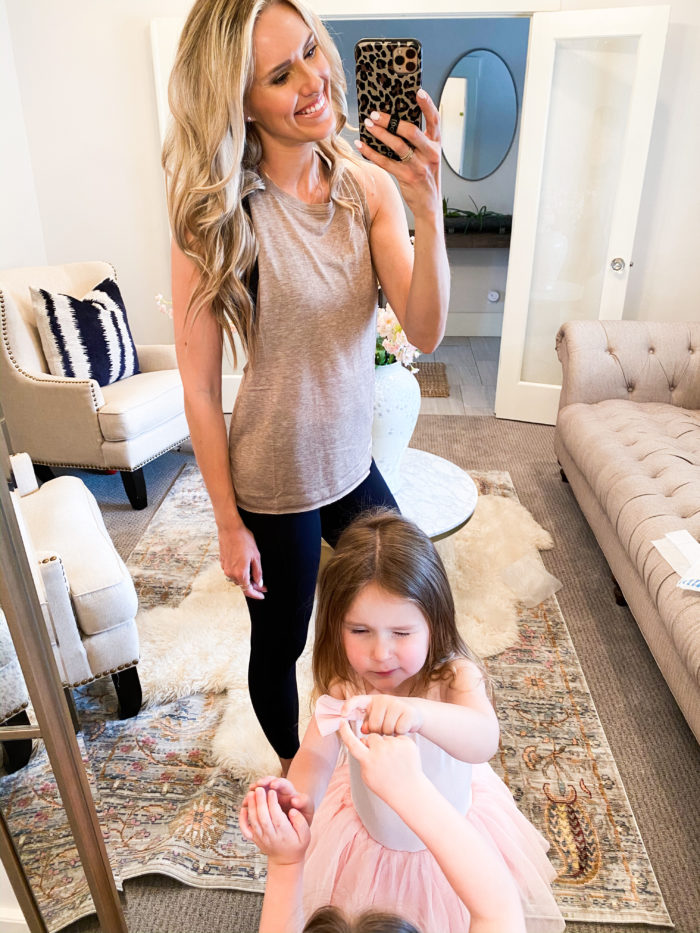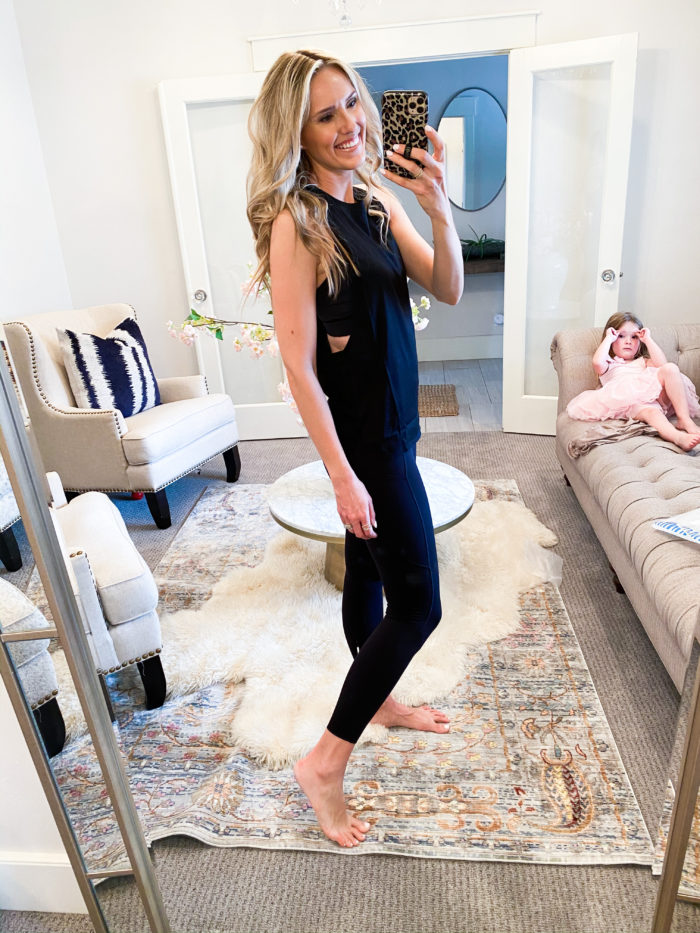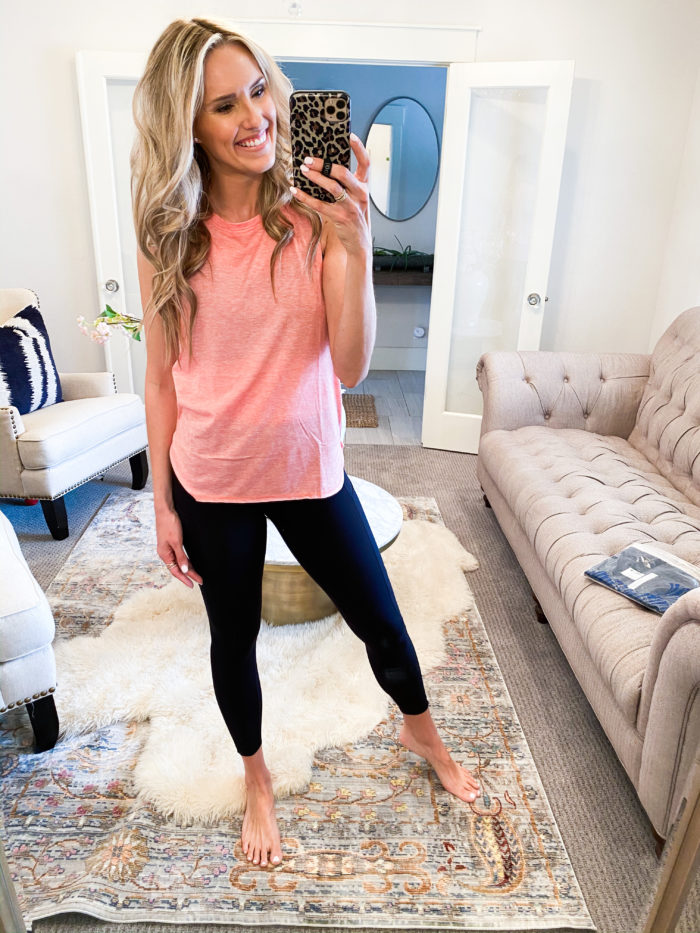 This set of three tank tops is only $24! They're super affordable. They have great color options, and they're super light weight and very breathable. I would order 1 size down! I'm wearing an XS. These are the Amazon leggings that SO many of my friends and I have. You guys have LOVED them, too! Some of you have ordered multiple pair. They are true to size, have pockets which is a must for me to hold my phone when I'm biking, and they are 1/5th the price of the ones I used to get at Lululemon. I did a whole post about Lululemon dupes here!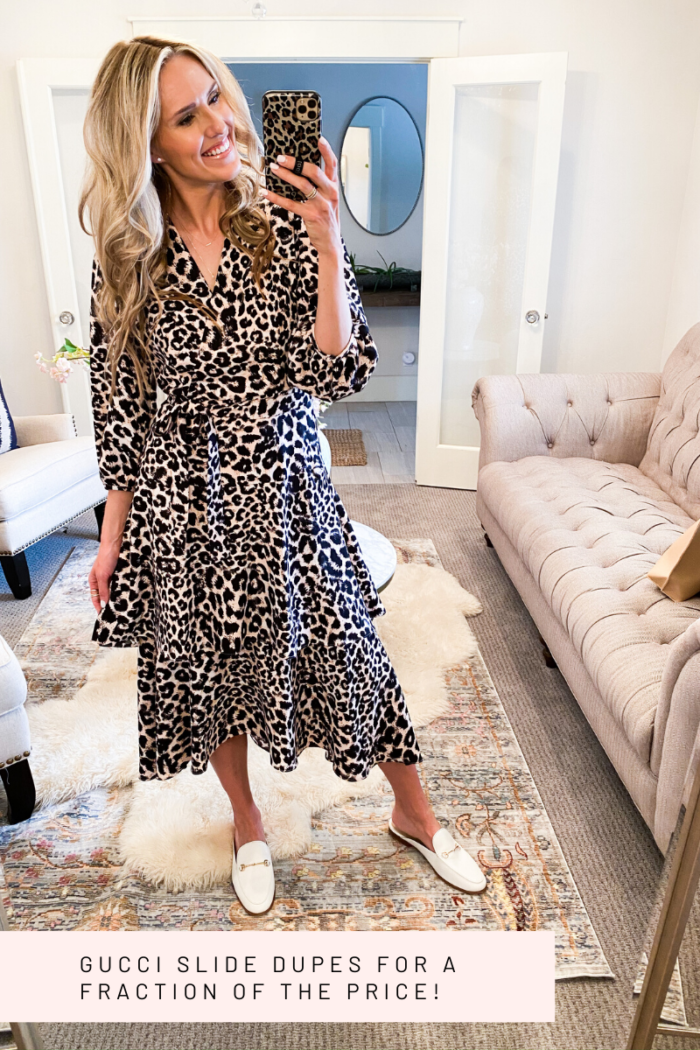 I love the fabric on this gorgeous leopard dress! It runs true to size, so I'm wearing a size 4 and the fit is great. It's a beautiful high-low dress. Very high quality for the price. Here are the Gucci slide dupes again! I wore this dress on Sunday for our at home church, and so many of you asked about it! I found a matching dress for your little girls here. Look how cute!!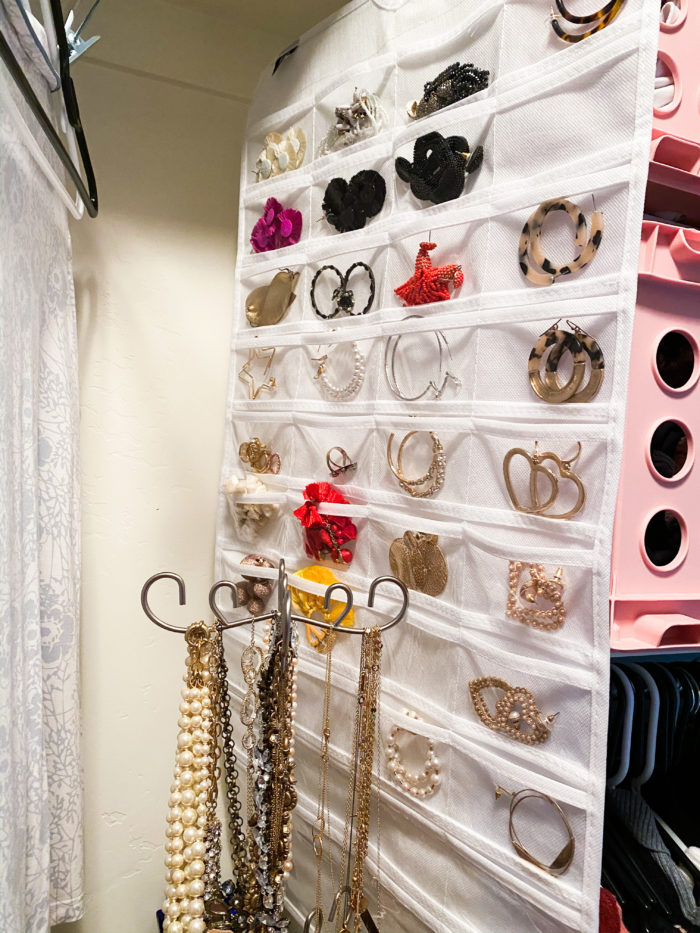 I have shared this jewelry holder in a previous Amazon fashion haul, but I had to share it again because it is the best solution I've found to organize my earrings and keep them in one spot! I can see them all super well and it hangs so thin in my closet. It's SO INEXPENSIVE, too!  It can hang up in your closet and doesn't take up very much space.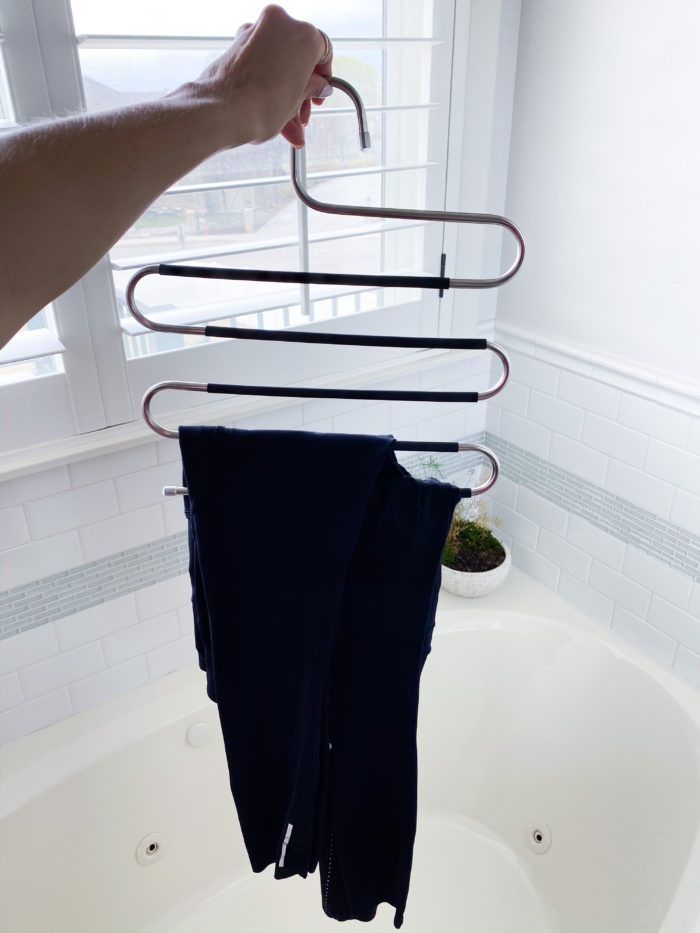 I've shared this hanger before, but I love it so much that I'm sharing it again! It's great for hanging up pants and allows for so much more room in your closet. Definitely a great space saver while also making your closet more organized!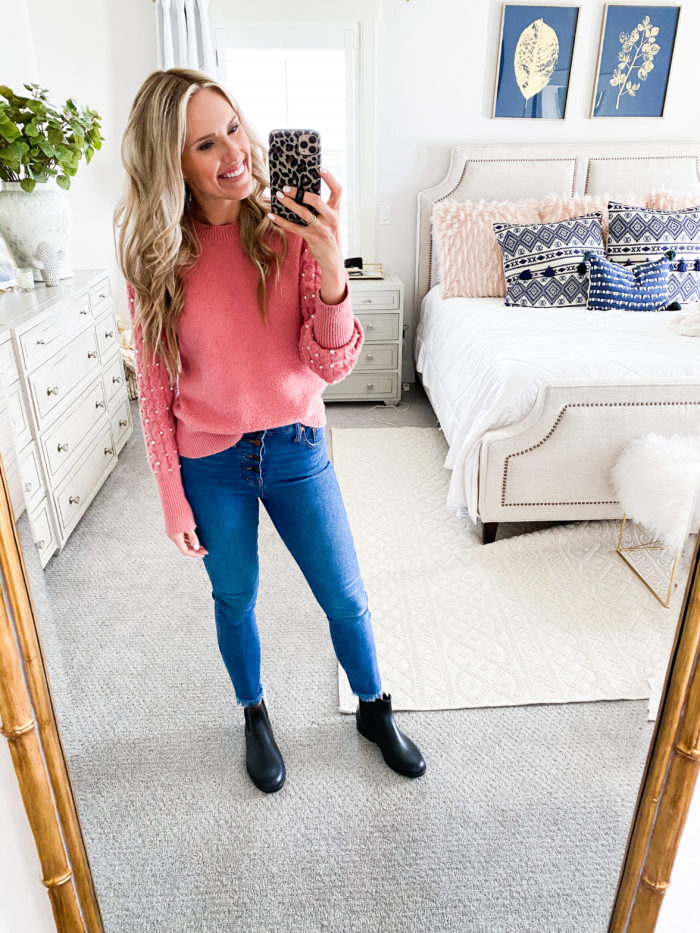 These cute rain boots are super inexpensive! They're great for rainy or snowy days. They also run true to size!
I'm wearing super small faux diamond earrings in all of these photos. These are probably my favorite ones I have. They lay on your ear really beautifully and face outward rather than droop down, they're sparkly, and they're such a great price! I would highly recommend them if you're looking for a great simple stud earring.
MY AMAZON FAVORITES FOR KIDS HERE
MY AMAZON FAVORITES FOR MEN HERE
MY AMAZON FAVORITES FOR THE PERSON WHO HAS EVERYTHING HERE