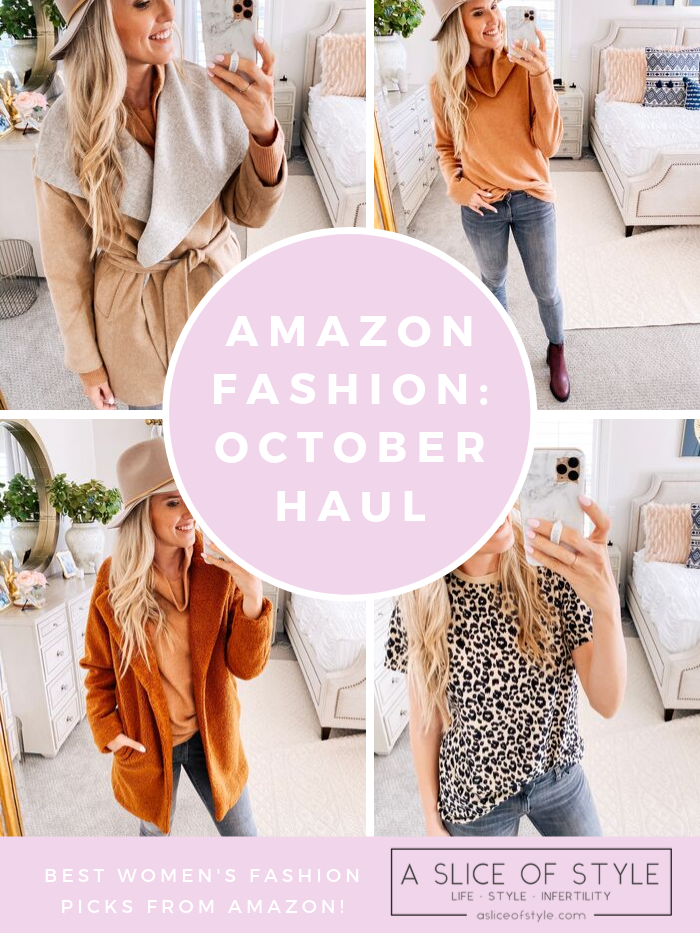 I order a TON of clothes from Amazon Fashion for women each month, try them all on, then keep only the ones I LOVE and share them with you! It's time consuming but I do it because I want to save you a lot of time and give you sizing info. so we all look goooood, girl. I am also budget friendly and like to choose items that are high quality but also aren't crazy expensive. I think you can get high quality clothes without spending a ton of money. Let's get to it!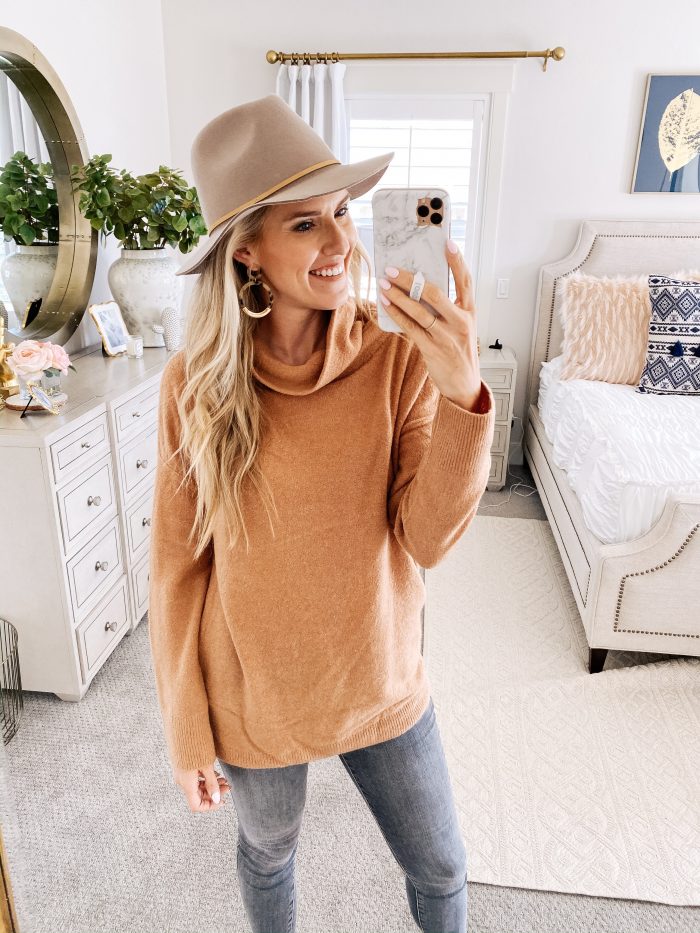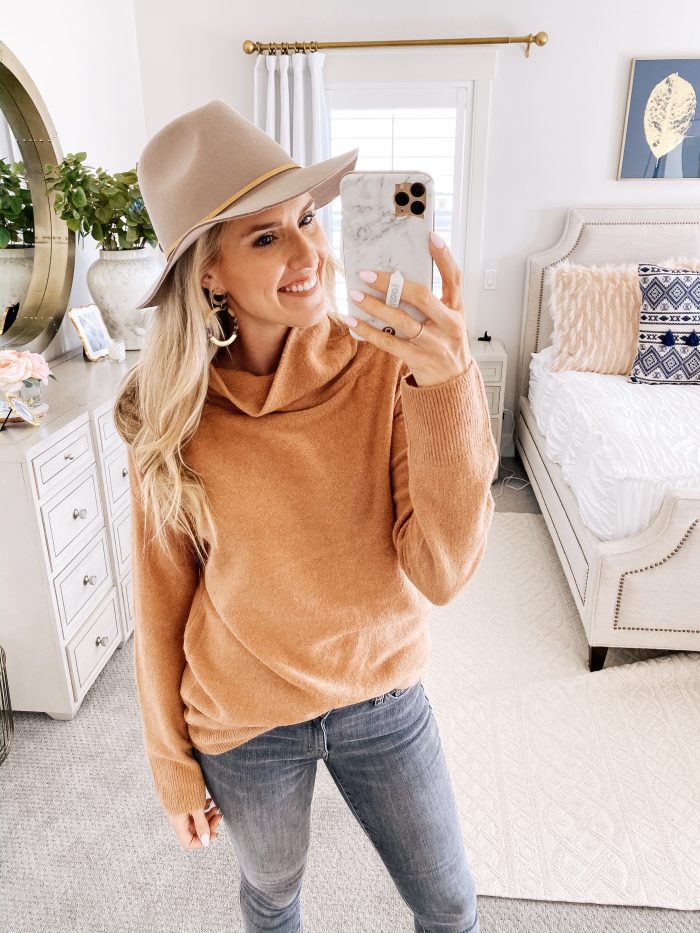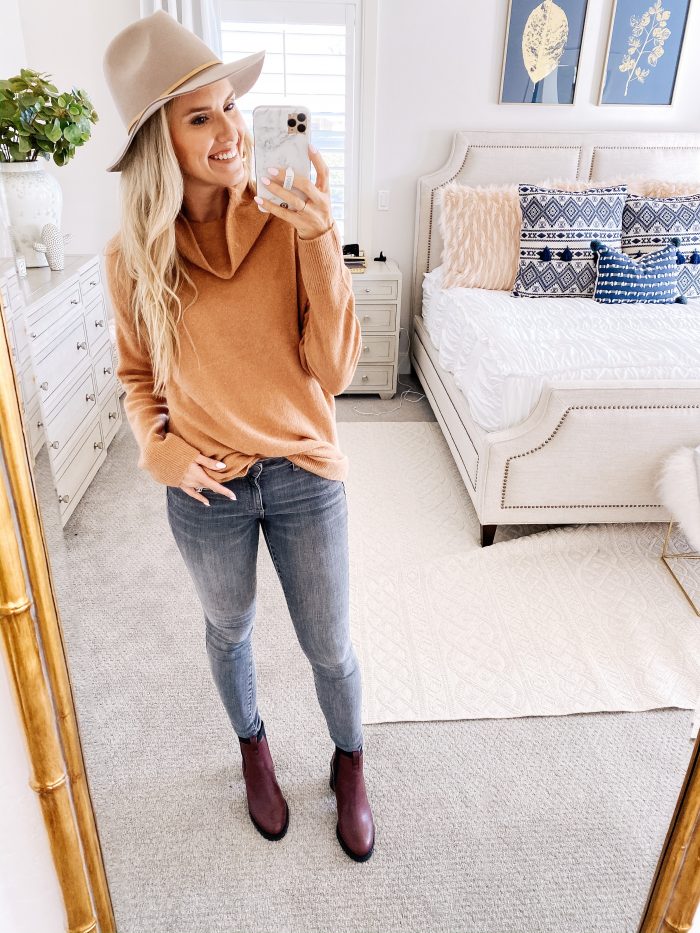 my amazon fashion october haul picks
This sweater is so soft and cozy! It also comes in black and white. I love beautiful basic colors because you can layer so easily. I LOVE a good cozy sweater in the fall that can cover my bum if I want to wear leggings or easily tuck into jeans. Speaking of jeans, I've had this pair for a few months and LOVE them! They are so comfortable, don't stretch out and are the perfect rise and also come in a ton of different colors. These boots were some of those booties that I didn't know how they would look in person and I LOVE them! They only come in whole sizes in the larger sizes. I'm normally a 9.5 and ordered a 9. I won't be able to wear thick socks with them but I love them!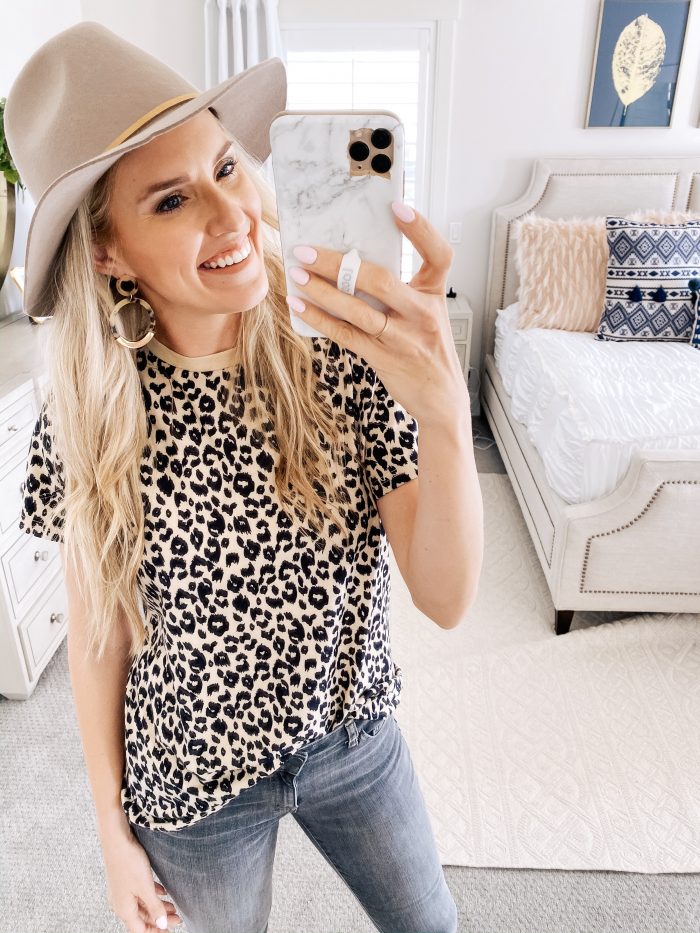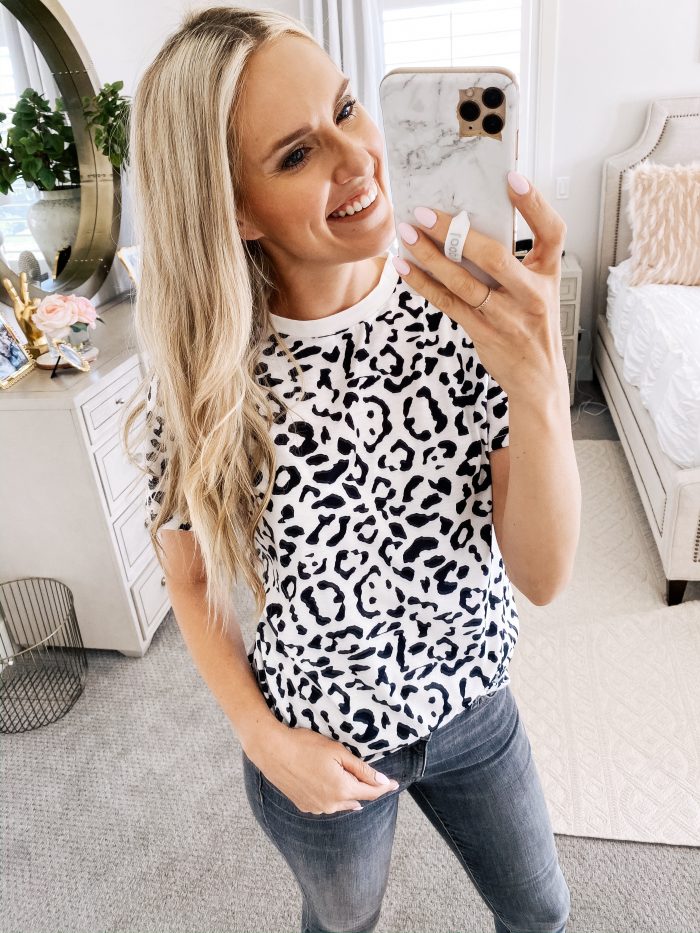 These leopard tee shirts are $18 and I can't stop raving about them over on my Instagram stories! They are so comfortable and high quality. They are great to wear alone or layered with a cardigan like I did at the pumpkin patch with my kids yesterday. I got them in a medium for a comfortable and relaxed fit. I've also had these $8.99 earrings for about 6 months and still love them!!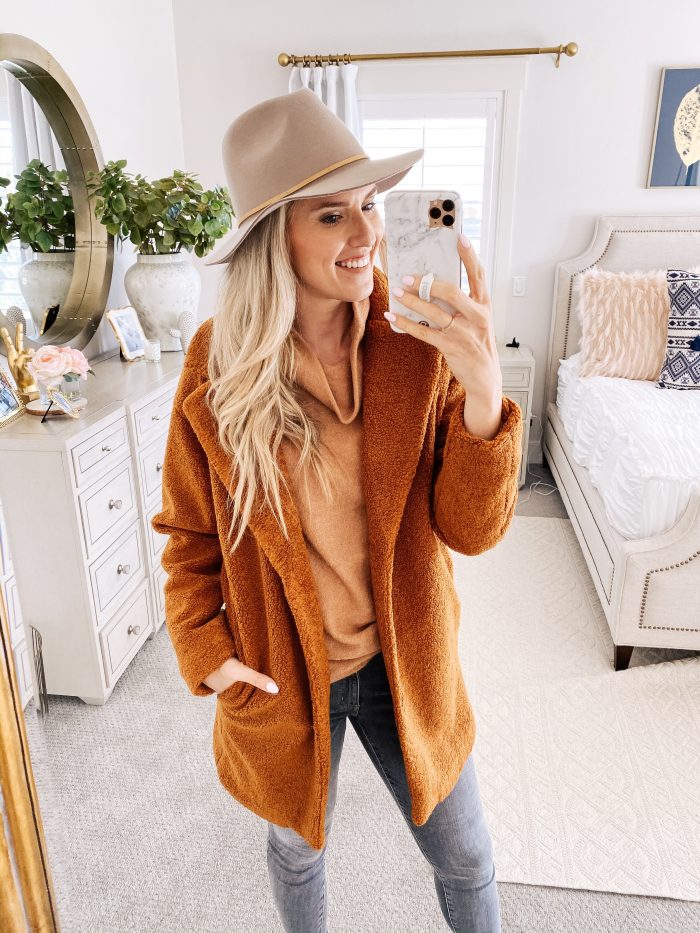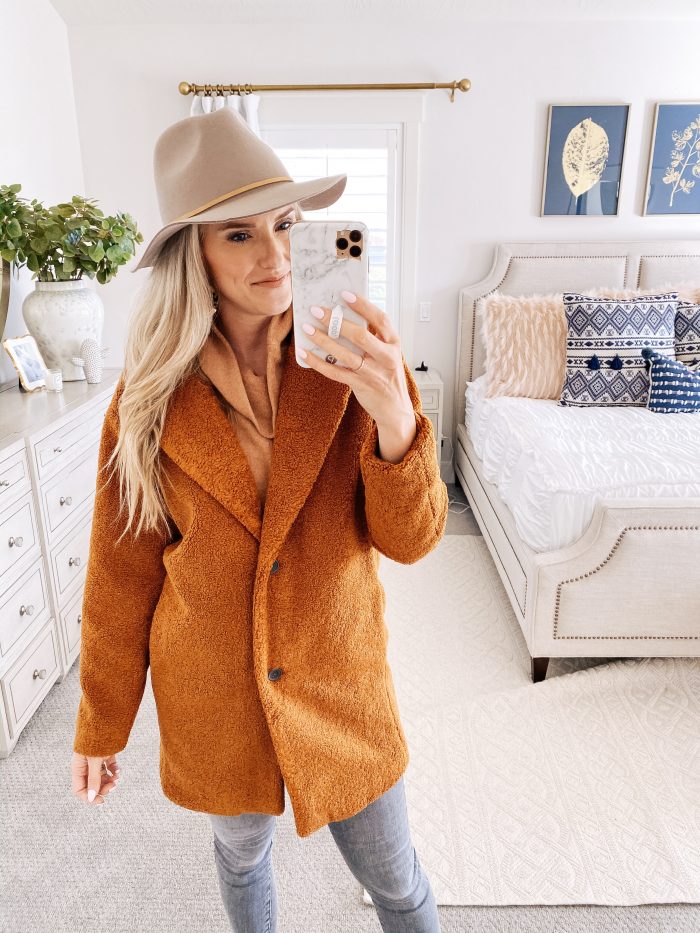 This teddy bear coat is so soft and cozy! It comes in several colors, fits true to size (I'm wearing a small), and it's the perfect fall layering piece.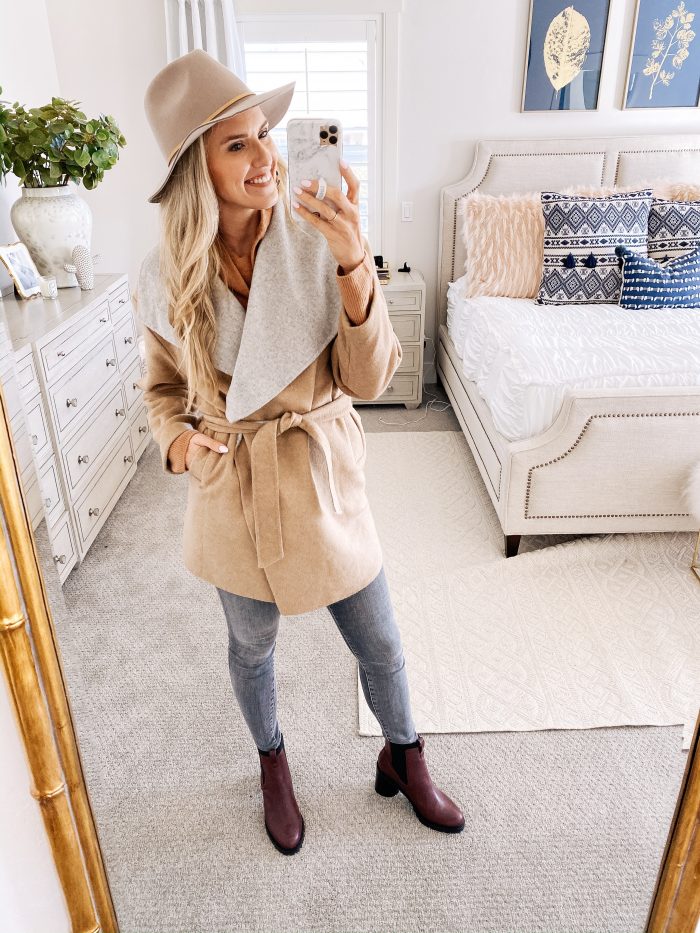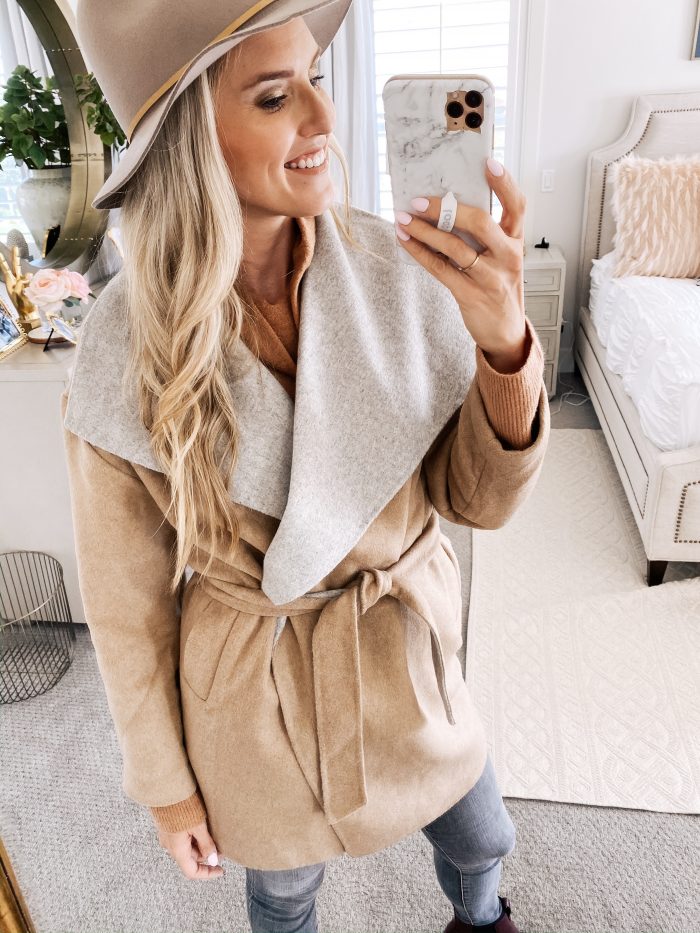 This coat is a TRULY BEAUTIFUL FIND!! I honestly can't believe how inexpensive it is compared to the material! It feels like a $300 coat!!! It's beautiful, so high quality and so classy. I'm wearing a small so it's true to size!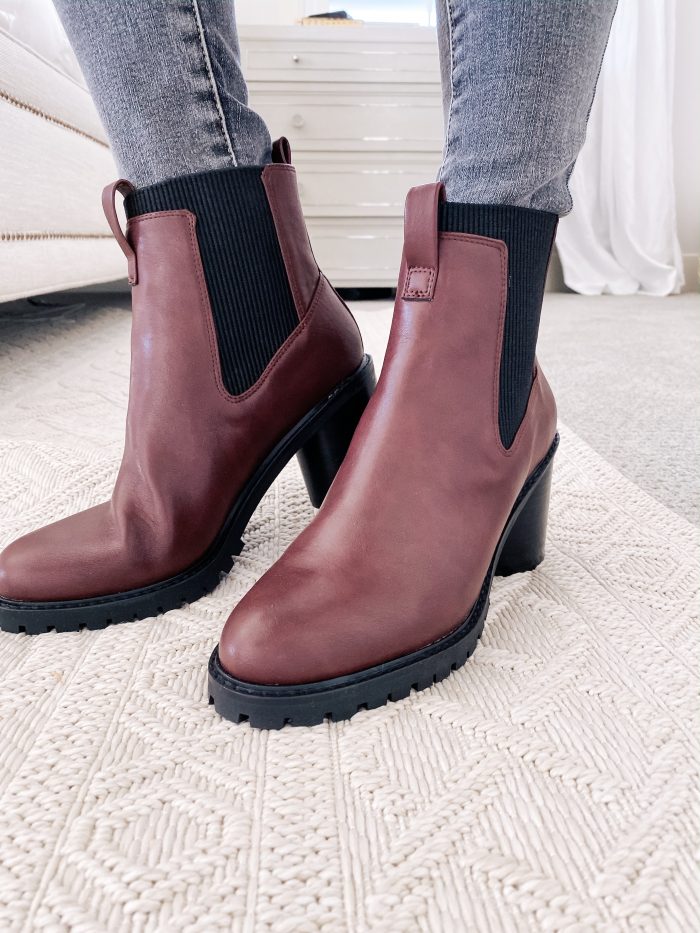 Here are the boots up close and personal! I love the platform heel and the cushiony sole. They are a great bootie to walk around in for longer amounts of time!
You can view my other Amazon favorites below!
Affordable Amazon Beauty Dupes + Latest Amazon Favorites!
Best Lululemon Dupes on Amazon!
The $24 Amazon Joggers You Need