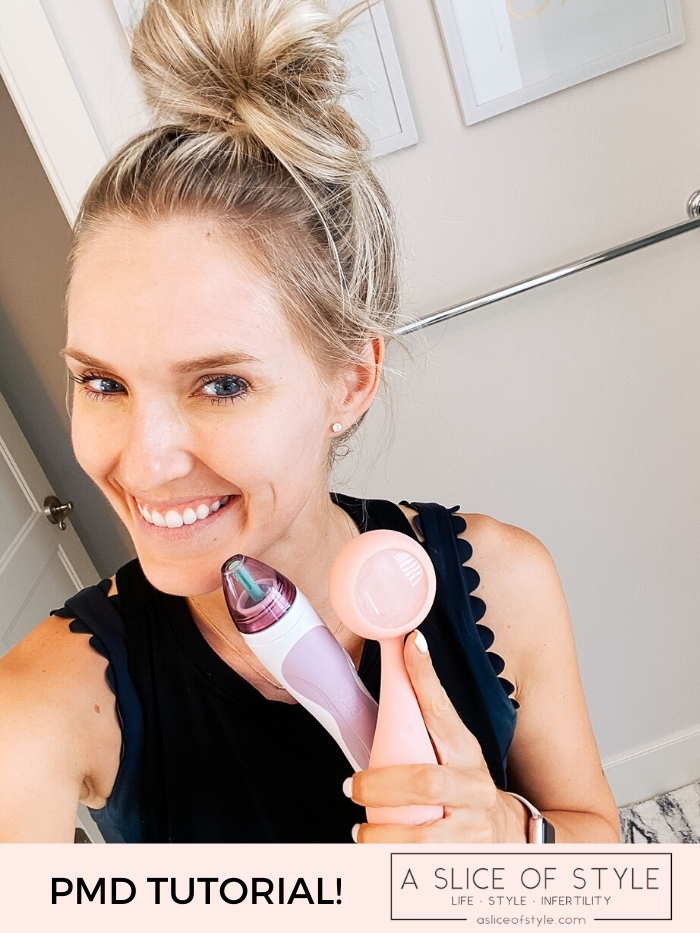 I'm so excited to walk you guys through my night time skin care routine! I have absolutely LOVED using my PMD microdermabrasion products, and I feel like they have made such a difference in my skin. I feel good knowing I'm using high quality products on my face! Check out my step-by-step video tutorial below 🙂
PMD Microdermabrasion Products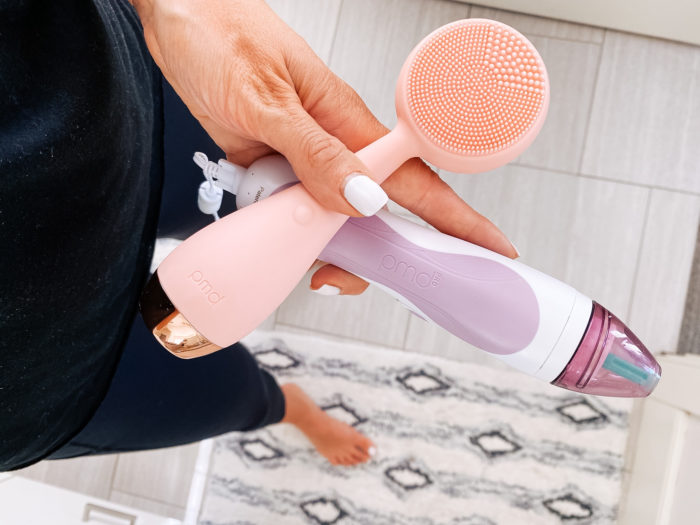 I use both the PMD Clean and the Personal Microderm regularly, so those are the two PMD products I will walk you through using in this post! 🙂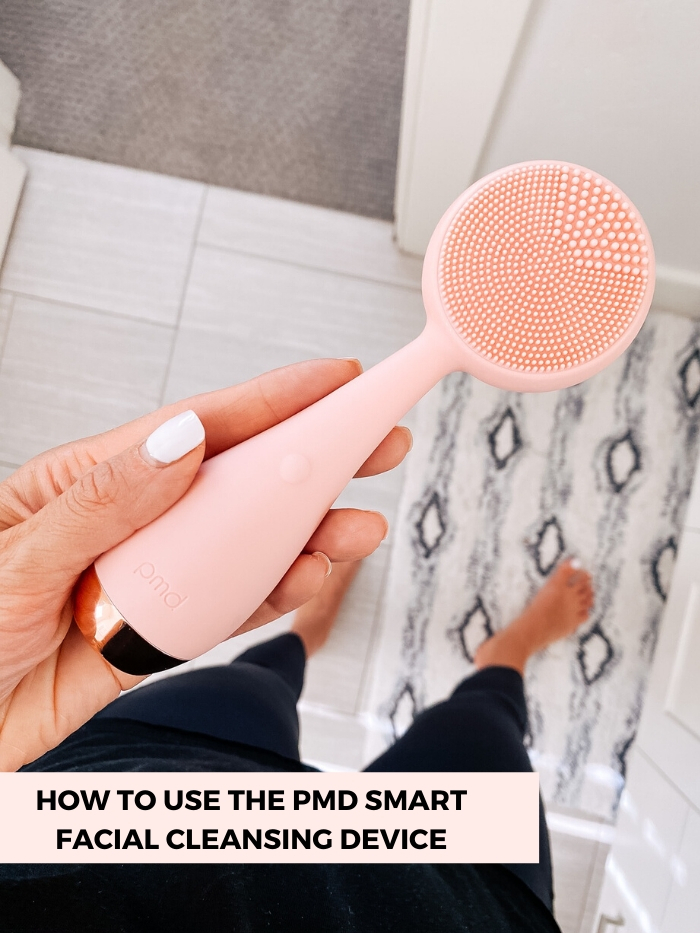 The first thing I do is wipe off my make up. I use these microfiber Lates by Kate make up wipes to get everything off my face. I love them because all you have to do is add water; no soap needed!! Sometimes my eye make up is more stubborn to get off, so I use these Neutrogena make up wipes. After that I use my cleanser. I have used a number of different cleansers, but I really like this Colleen Rothschild one. It's very high quality and is made with good ingredients, which is really important to me when it comes to skincare.
The next step is the PMD Clean! It's awesome because the little bristles vibrate at high frequencies, so it gets all the dirt out of my pours! It's also waterproof, antibacterial, and you don't need to worry about buying replacement heads. There are 4 different modes, so you can customize your cleaning to your skin. It's much more effective than manual cleansing!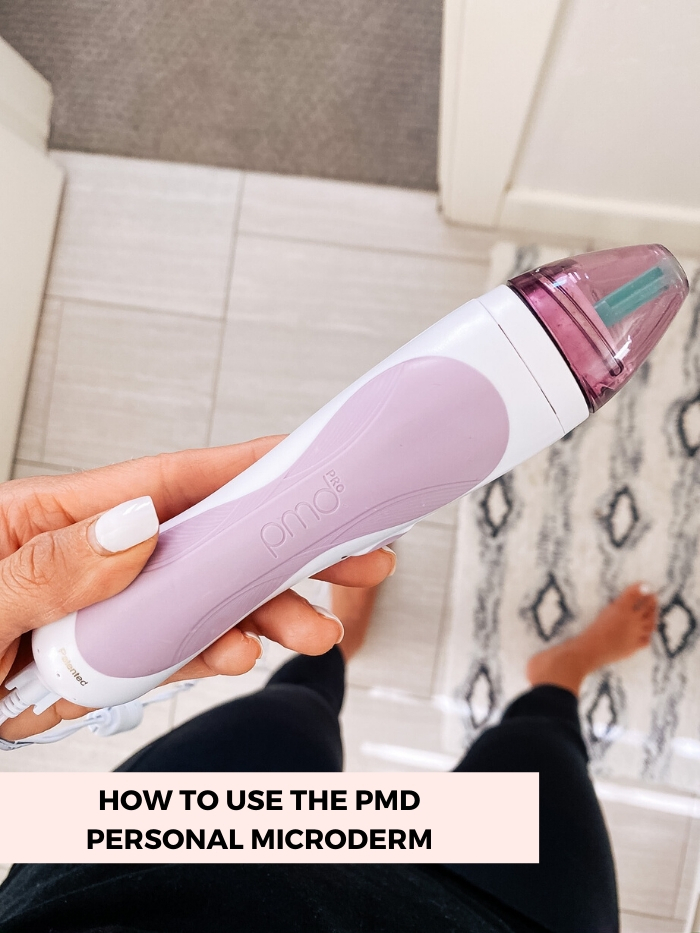 After that, I rub my face with serum and then use my make up wipe again to clean off the serum. Next I use the Personal Microderm! This device is absolutely amazing because it provides the same results as professional microdermabrasion treatments. All from the comfort of your home! I use it once a week to deep cleanse my skin, and reduce the appearance of fine lines, wrinkles, and large pores. It also comes with a wide range of discs so you can figure out what works best for your skin. On top of all of that, they have so many cute color options to choose from!!
Some other products that I love and use regularly on my face are this Retinol Supreme Night Oil and this Retinol Supreme Eye Serum for night time. These are Colleen Rothschild products as well! Their moisturizers are also amazing, and I love this Number 9 Oil too. I rotate every other night between the Retinol Night Oil and the Number 9 Oil! You can learn more about why I love these products so much here.
SHOP MY OTHER SKINCARE FAVORITES

Something else I love about PMD is that they have some great sales all throughout the year!! I always share about their deals on my IG stories, so follow along there if you are interested in getting a great deal on these incredible products 🙂