Banana Republic is having 50% select styles plus 40% the rest of your purchase with code BRTHINKBIG, today only exclusively online. See all styles at 50% off here. Get this metallic tweed pullover for $34.00, regularly $69.50.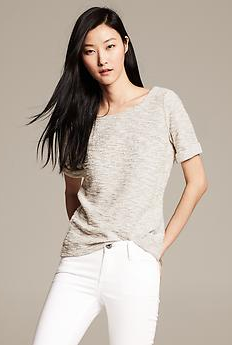 I love shirts like this because they are simple to throw on and look great without much effort. This style of shirt reminds me of this one (now only $29.50!!!) that I got at J. Crew Factory that I bought a month ago. I have literally worn it at least 6 times either on the weekend, to church or to work.
Speaking of J. Crew Factory, they are having sale on men's and women's shorts. Get 50% off men's and women's shorts and swim. See all styles here.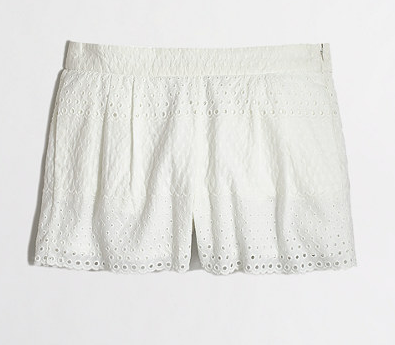 These scalloped eyelet shorts are $31.00. I love wearing shorts like these as cover-ups over my swimwear. I just bought some that look like that about a month ago and got a lot compliments when I wore them over my swimming suit.
See more items from the sales here:

Happy shopping! I hope you have a great day. Thank you for visiting my little space 🙂