Hey y'all! My cute mom and I got a retail therapy in last night before hitting the gym (hence the cute hair and workout pants that happen to be on SALE right now for $17.50 if you use code MOMSRULE and spend at least $25 + you get free shipping) and I found some great pieces that are on sale so I snapped a few pics to share with you so you could see what they looked like. I feel like it's a bit better reference if you see clothes on a body rather than just a photo from the Web site. They have some really cute things right now. All full-priced items are 30% off when you use your Banana, GAP or Old Navy card thru 5/12 and all sale items are an extra 40% off thru the end of today and you can use whatever card you want for those items.
First, they have the CUTEST sunglasses right now. I am in a sunglasses phase and want to buy them alllll. Sorry to tease you though, these are part of their BR picks are not on sale. My favorite girl that works at Banana told me sometimes they'll do special promotions that include BP picks but that's not today :/
My #GIRLSTRONG shirt is from Shabby Apple. They are running a great campaign right now to help recognize inspiring women in our lives. I talked about the strongest woman I know on my Instagram – my mama. I love her!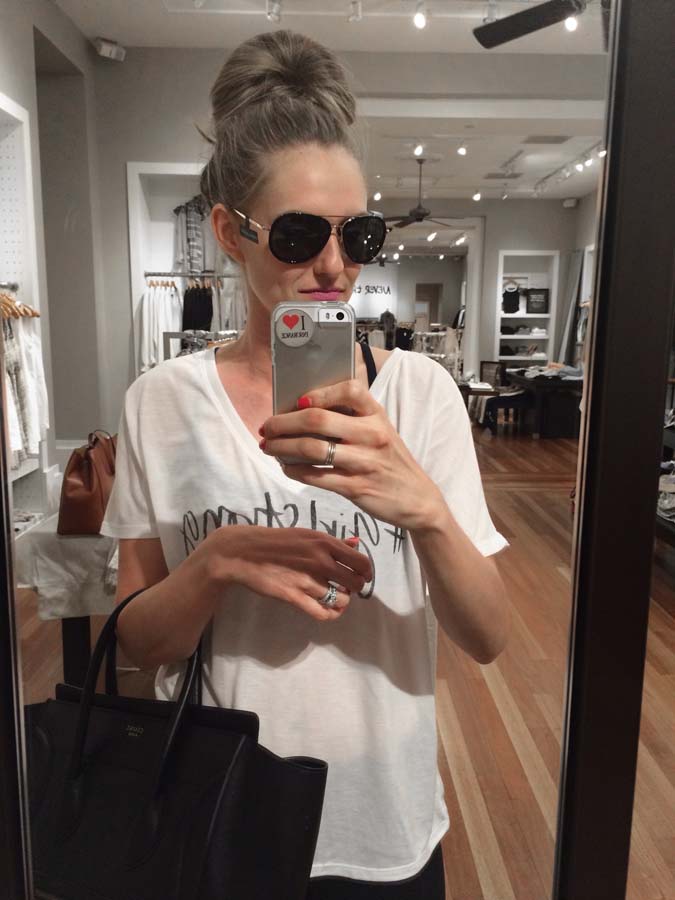 Next up is this cute mixed-stripe ponte sheath dress. I LOVE it! My favorite summer item are dresses where you don't have layer at all. When it's a hot summer day, you don't want any extra layers and this dress does it. It is $91 in the sale.
They have some really great sweaters on sale right now for an extra 40% off. This one didn't look that great on me because it was too short I thought, but I should have snapped a picture when my mom tried it on. It's SO cute. I can't find it online but there are lots of other options like these sweaters that are very similar and very inexpensive, some under $20.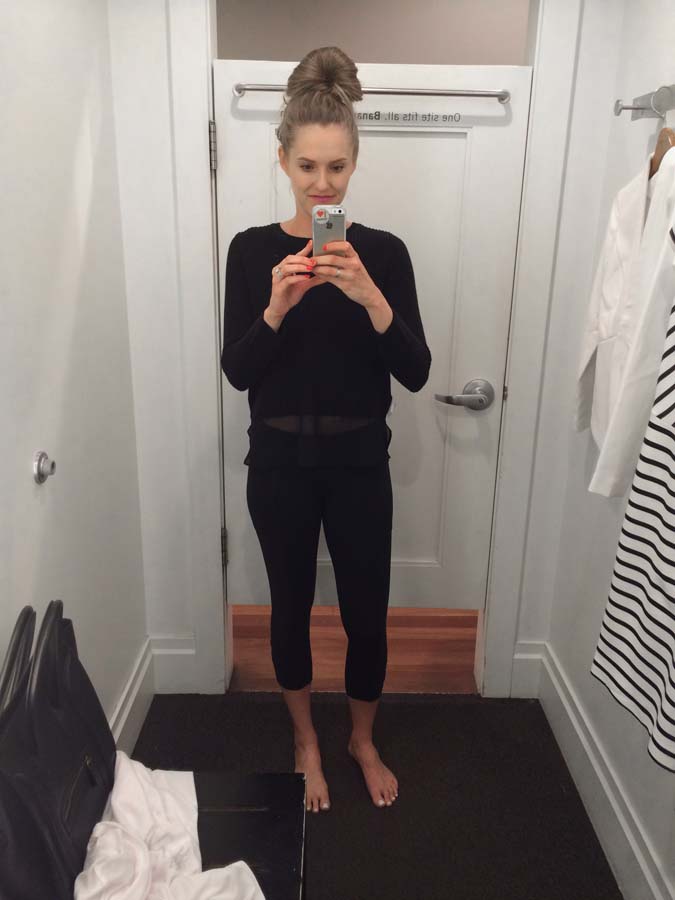 They have LOTS of cute dresses on sale too and you can find THE BEST deals! This mesh-sleeve t-dress is amazing and only $35.99! The dress I'm wearing comes in white and blue and it is on sale only in blue online but I actually liked that one better. It's on sale for $71.99, reg. $130 and is SO comfortable. It's stretchy and I love it. This one is very similar and only $44.99, regularly $130.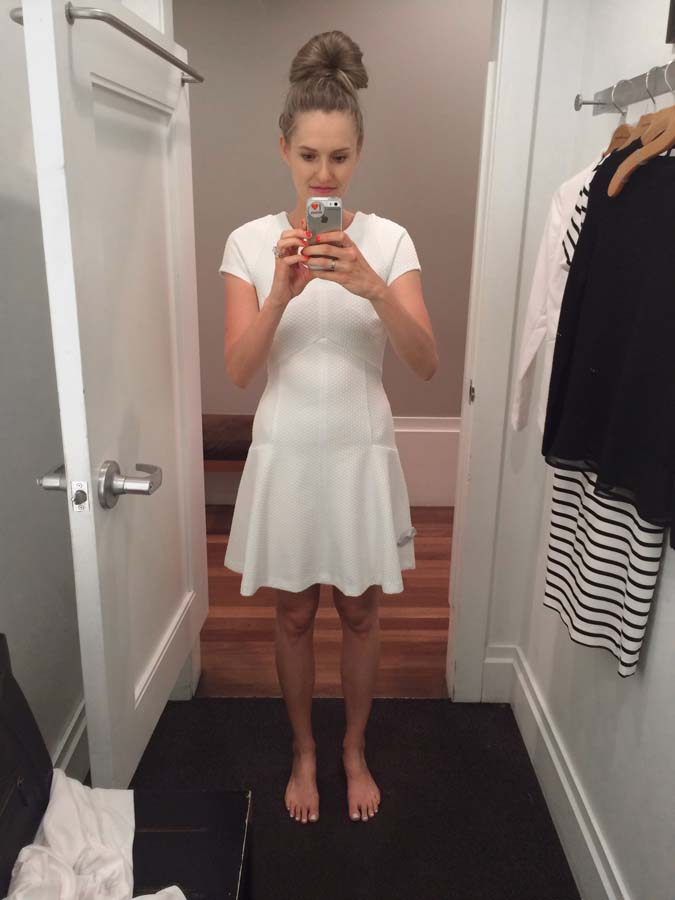 I LOVE the high-low dresses and this colorblock dress is $41.99, originally $165!!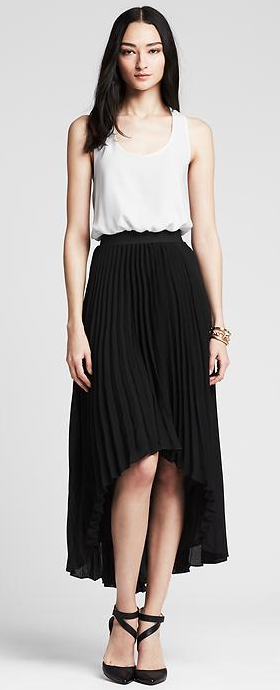 There are also LOTS of cute clothes on sale at Old Navy right now. I LOVE this striped linen top. Get an extra 30% off PLUS free shipping (you know I love free shipping) with code MOMSRULE when spend at least $25. That would make this shirt only $15.40!!