Hey, guys! I am finally back into the swing of things in terms of my sleep schedule. The first night that we got back from China we slept great because we had been traveling for 27 hours straight. Then the following night we couldn't go to sleep until about 3 am. When Tyler woke me up at 12:15 pm on Saturday I was kind of bugged cause I thought it was 7 am! I told him to leave the room if he wanted to wake up because this girl wanted to keep sleeping! I haven't slept in that late since college!! I didn't even believe him when he told me it was 12:15. Then when I only got about 2.5 hours of sleep on Sunday night, I knew I was in for a good night's sleep last night. I am a new woman! The birds are singing today! 😉

I found a great sale today on Frye. There are lots of cute boots at killer prices! Here's the thing though…it's spring. I know what you're thinking. You won't wear these until the fall! Do you want to buy them now? I mean, that swimming suit sure is looking cute right now.
If you want to get great deals, a really easy way to get them is to buy things that aren't in season. I do this with holiday decor and clothes mainly. And think…if you get them out of season, you will have a surprise waiting for you at the beginning of next season 🙂 And if you're not feeling the boot thing right now, there are some great sandals too.

These are REALLY good deals up to 75% off!!
I LOVE these Melissa Button Back Zip boots. They're on sale for $194.99, regularly $388 which is 50% off. I'm a math whiz!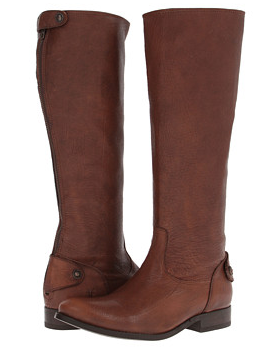 They come in black too, as well as four other great colors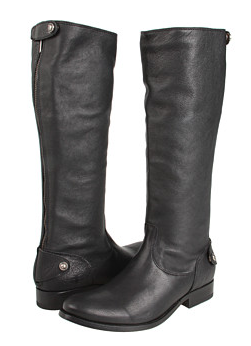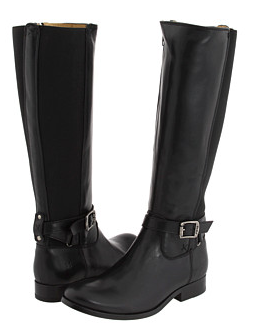 I hope you guys are having a great day!! I get to go to the Payson temple open house tonight which I'm excited about. I'll post a picture tomorrow so you can see too 🙂