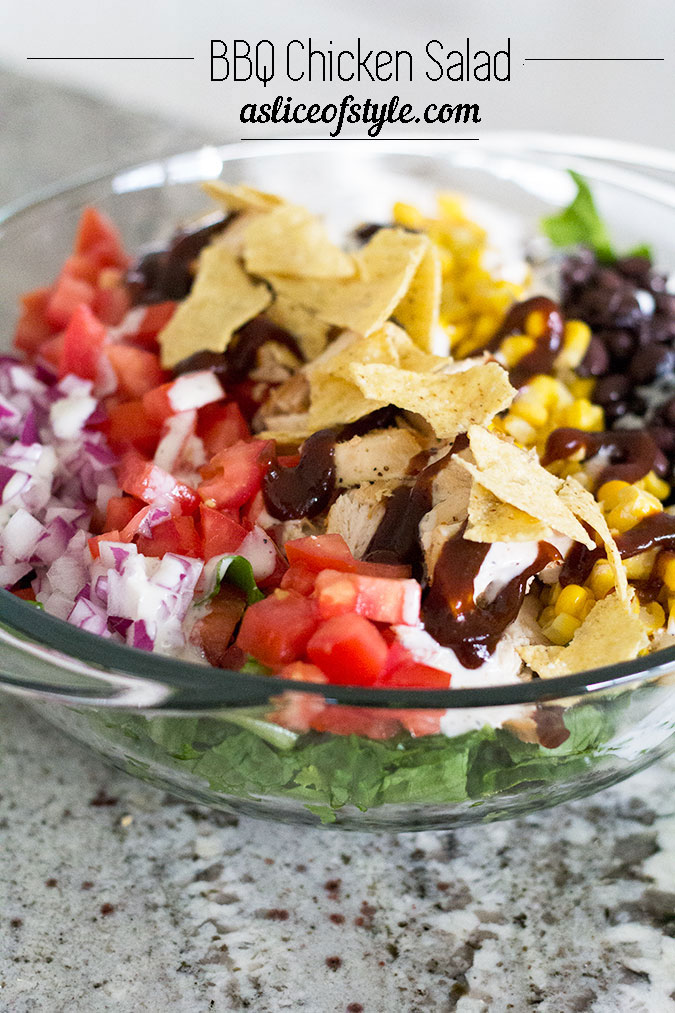 I have made different versions of this salad a lot lately. The first time, I added all of the ingredients to a bowl then tossed it with the dressing right before serving. The second was on Father's Day when I had my family over for lunch. I actually invited them for brunch and was planning to serve french toast with the best syrup recipe, but I opted for something fresh and summery and everyone loved it. When I served it then, I had everyone add their ingredients, which were in smaller bowls on the table, to a large bowl and I tossed it with the dressing for them individually and then put it on their plate.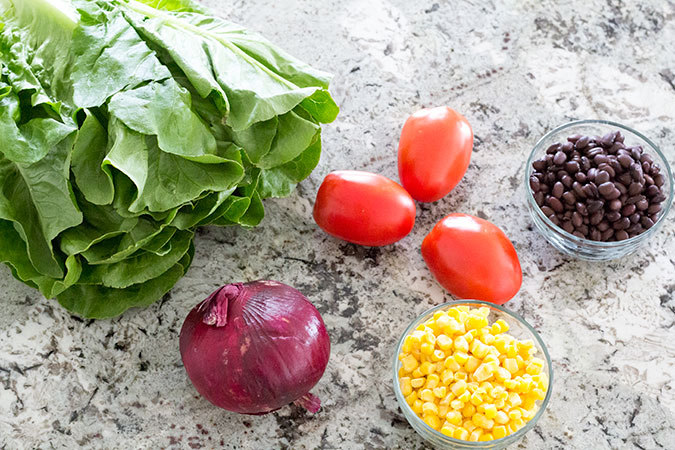 I originally fell in love with this salad at California Pizza Kitchen. I have probably had it at
least 75 times at that restaurant. Making it at home is great, though, because you can store each separate ingredient in airtight containers, including the chopped romaine, then toss the ingredients easily for a quick lunch for a few days. I love the
Snapware airtight food storage container set
because it has some small containers to hold smaller ingredients and they don't take up a lot of space in your fridge. Plus, they are spill-proof so I can bring the containers along with me in the car and I don't have to worry about them spilling.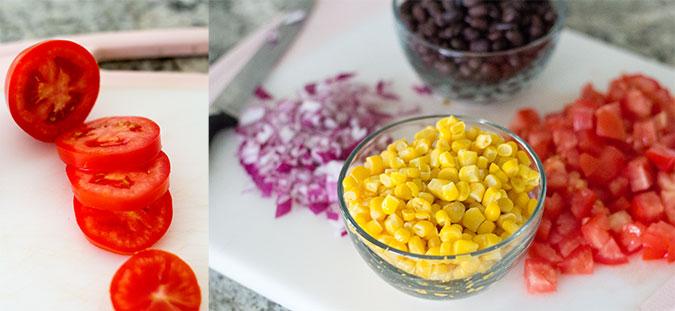 And, what do I think makes this salad really come together? The mixture of the ranch and BBQ sauce as the dressing. I have never found a more delicious combo and everyone that I serve this to or recommend this to agrees. When I order it at CPK, I always ask for extra BBQ sauce. Another nice thing about this salad is that you don't have to stick with the exact measurements and ingredients for it to turn out just how you want it. It's pretty fool-proof and you can add or subtract ingredients. I hope you love it as much as I do!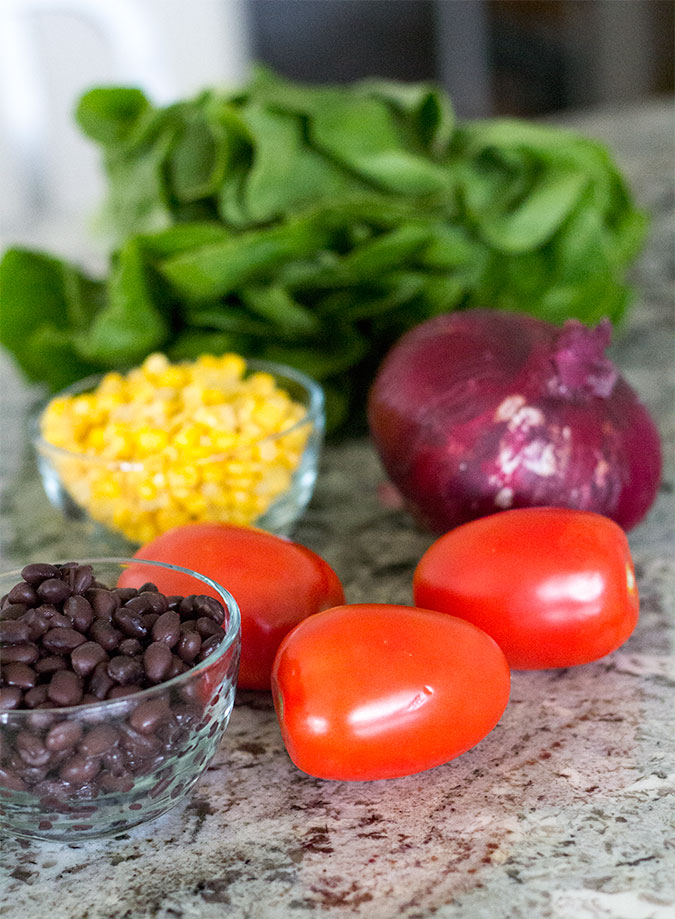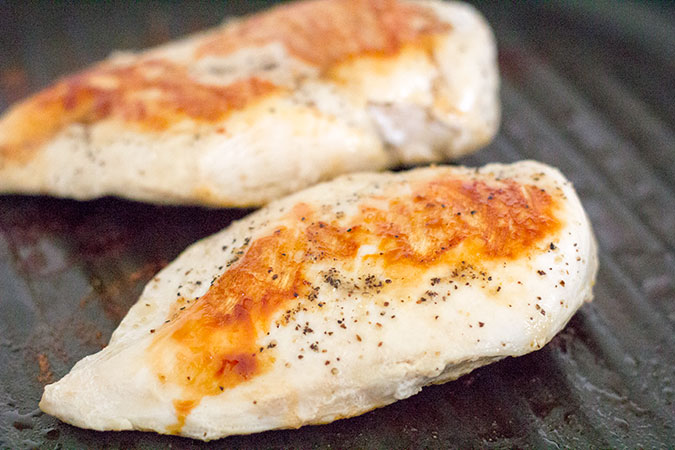 When I served it for my family, I also added avocado, olives and edamame. I would love to eat this with jicama too for an added crunch.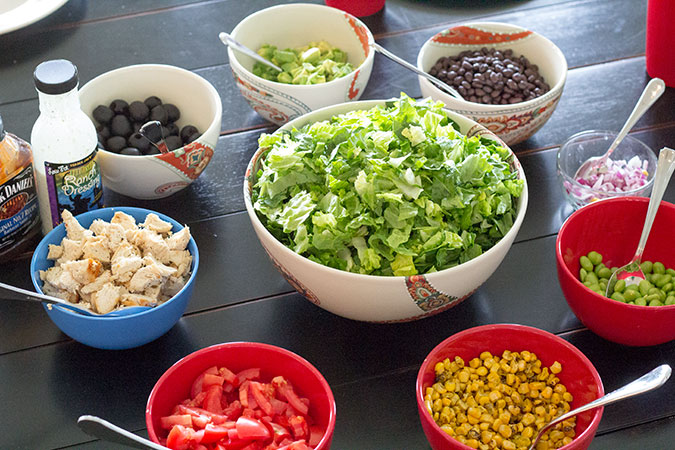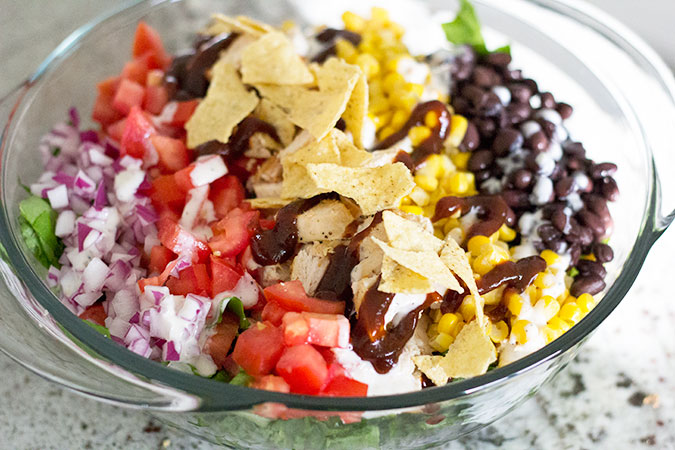 BBQ Chicken Salad


Servings: 4
Printable Recipe

Ingredients
2 boneless, skinless chicken breasts
Salt and freshly ground black pepper, to taste
6 cups chopped romaine lettuce
1 Roma tomato, diced
3/4 cup canned corn kernels, drained
3/4 cup canned black beans, drained and rinsed
1/8 cup diced red onion
1/8 cup Ranch dressing
1/8 cup BBQ sauce
1 avocado, cut into cubes
Tortilla chips, crushed


Directions
1. Season chicken breasts with salt and pepper to taste, then grill. Let cool, then cut into bite-sized pieces.

2. To
assemble the salad, place romaine lettuce in a large bowl; top with
chicken, tomato, corn, beans, avocado and onion. Pour Ranch dressing and
BBQ sauce on top of the salad and gently toss to combine.

3. Serve immediately, topped with tortilla strips.





Click on the image to shop:

What is your favorite go-to salad?