These candied coconut sweet potatoes are the perfect sweet side dish. They may be confused for dessert!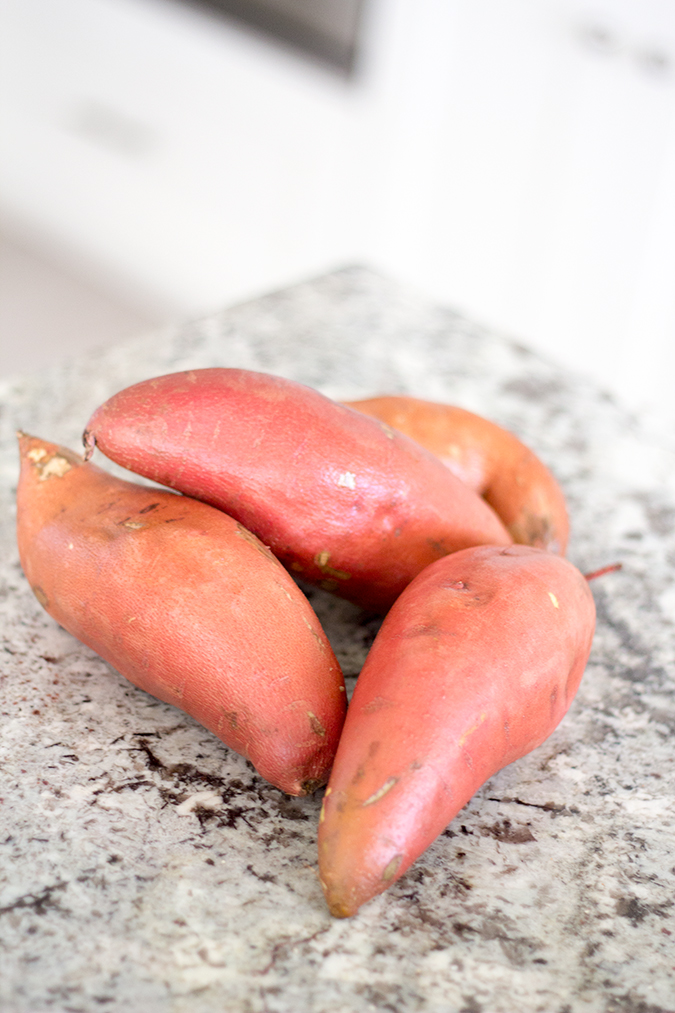 I discovered this delicious

dessert

 side dish when I wanted to make a Thankgiving side dish one year on Our Best Bites. They are sweet and carmelized at the top and everyone loved them. In fact, I served them this past year at Thanksgiving and the person sitting next to me didn't know I had made them. He leaned over to my step sister and said, "I only put a small little scoop on my plate because I normally don't like sweet potatoes, but I'm going to get another big scoop because these are so good!" I'm glad he didn't say, "Man I am glad I only got a small scoop!" 🙂 I love hearing stuff like that, it's such a compliment! And it's a testament that these are so good.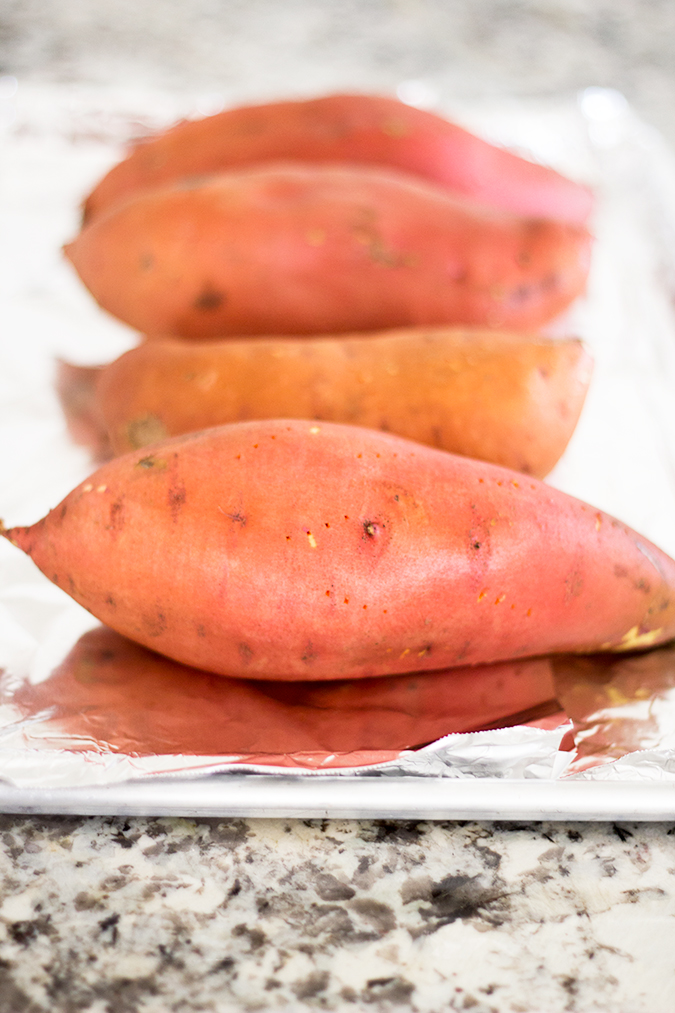 The first time I made these I thought there was a little too much butter which made them a little greasy, so I cut the butter in the yam mixture by half and cut down a few Tbsp of butter for the topping and they are perfect. They are a great side dish for any meal!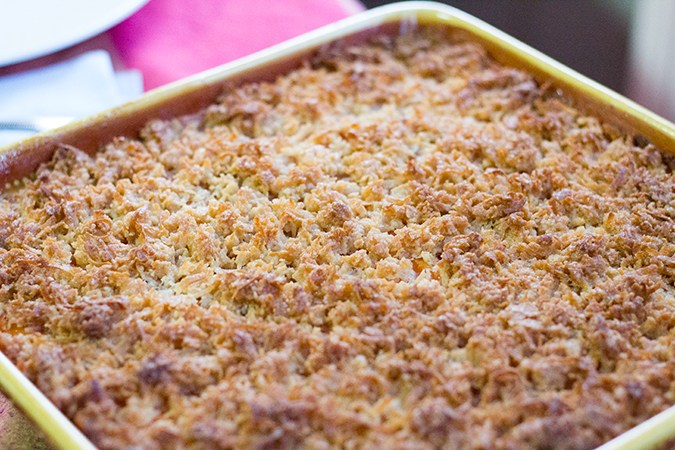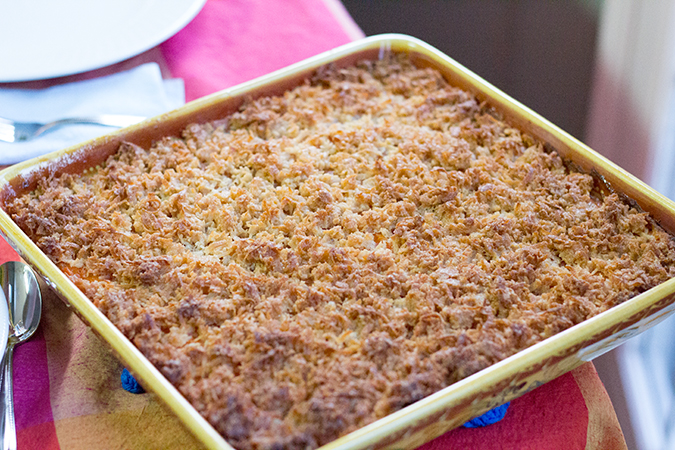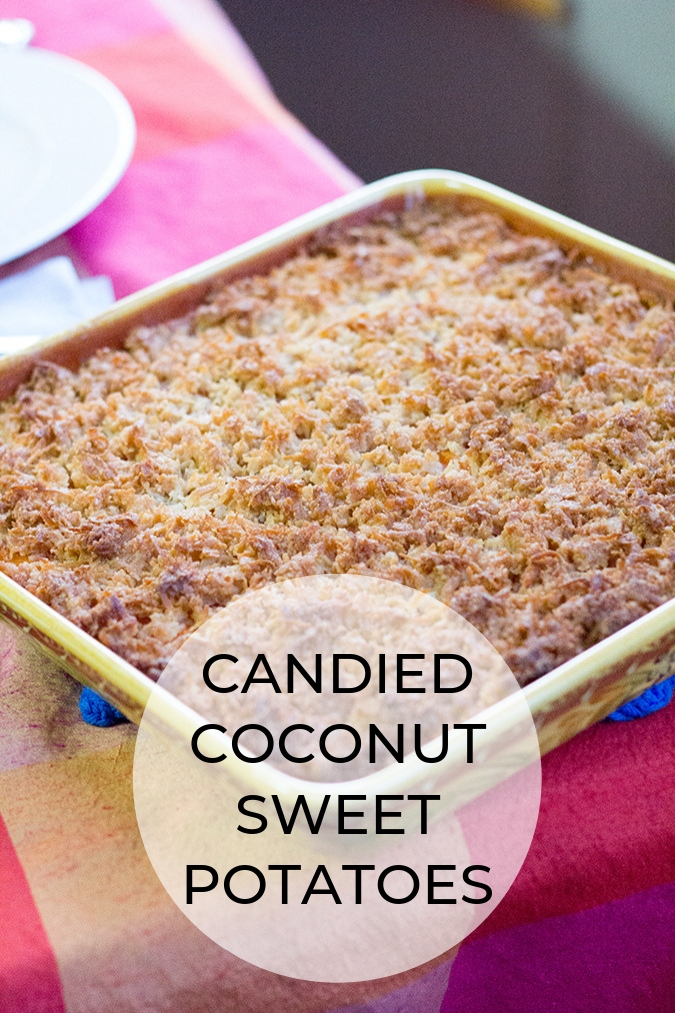 Candied Coconut Sweet Potatoes
Printable Recipe
Ingredients
4 cup mashed yams (about 4 medium yams or two 29 oz cans, drained and rinsed)
6 Tbsp white sugar
3 Tbsp butter, softened or melted
2 eggs, beaten
1/2 of a 14 oz can sweetened condensed milk
1 tsp vanilla
Topping:
1 cup brown sugar
1 1/2 cup sweetened coconut flakes
4 Tbsp melted butter
Directions
1. If using fresh yams, heat oven to 400 degrees, prick each yam with a fork and wrap with tinfoil. Cook for 40-60 minutes until tender. Once they have cooled, cut in half and scoop out the insides into a bowl.
2. To the bowl, add in sugar, butter, eggs, sweetened condensed milk and vanilla. Your butter should be soft enough to blend easily so nuke it in the microwave before you add it to the bowl if you need to.
3. Mix until everything is incorporated but there are still a few yams in larger chunks for a great texture. I use a hand mixer but you can also use a fork. Spread evenly onto a 9 x 13 pan.
4. For the topping, combine brown sugar and coconut then pour in melted butter and combine. Spread it over the yam mixture.
5. Bake at 350 degrees for 40-50 minutes. Keep an eye on it towards the end. The topping should be nice and browned and will caramelize. Yum!
6. Remove from oven and enjoy!
Notes: You can make these up to a day or two ahead of time. Keep them well covered in the fridge and don't put the topping on until just before serving.
Recipe adapted from Our Best Bites