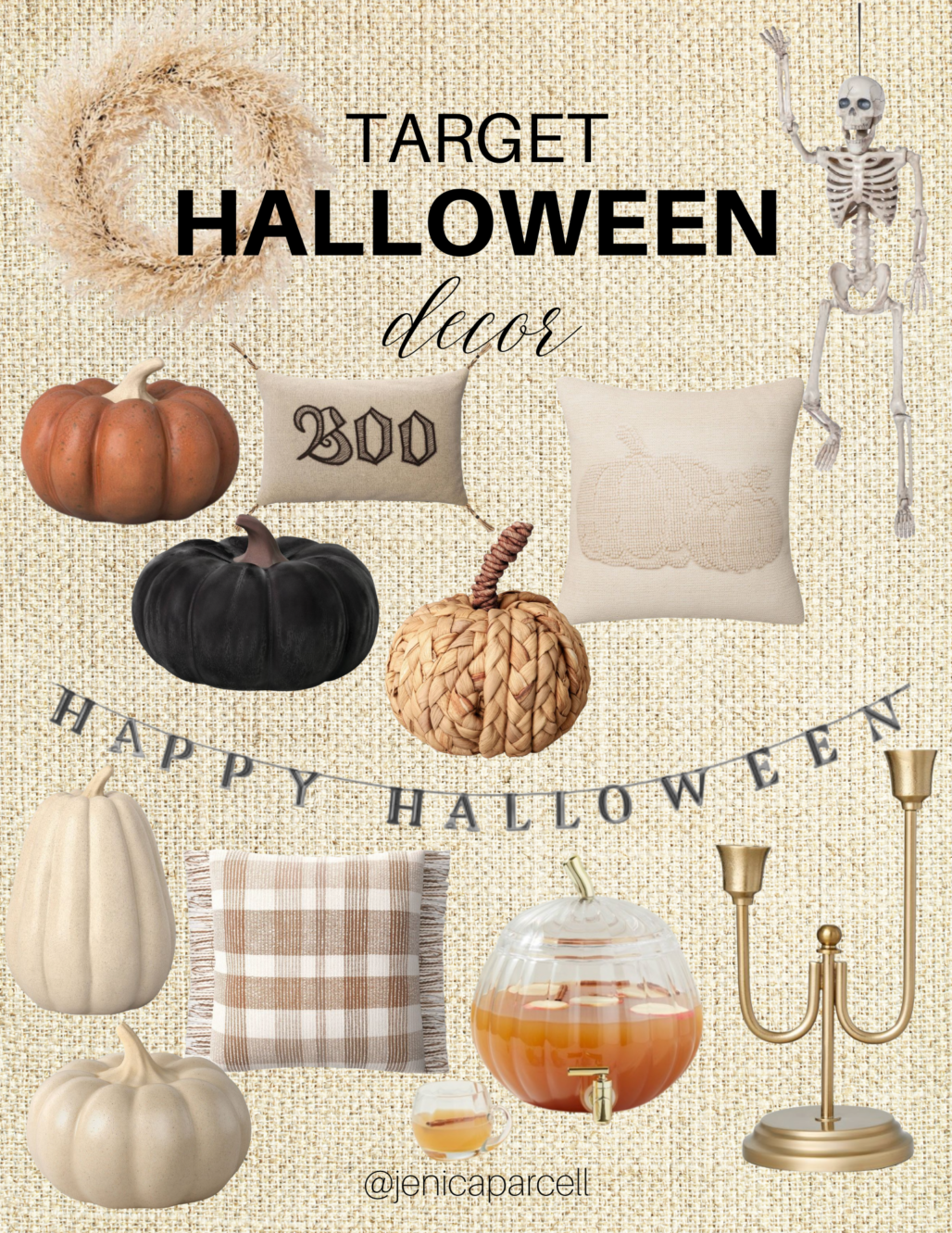 Fall is in the air! I'm so excited to spruce up my fall home decor this year with all the cute pumpkins and throw pillows, with a splash of spooky as we get ready for Halloween in the next few months. I love the cozy feeling of fall and Halloween has me SO excited every year…the holidays are just so much fun, am I right?!
Shopping for home decor always equals a run to Target to find all the new seasonal items. This year is no exception when it comes to the variety they have in pumpkins, spooky decor, and very classy decor without the hefty price tag! Such a win! I've linked my favorite finds from this season's selection. You can also follow me on the LTK app where I update all my favorite finds each week as well, so you never miss out!

Happy fall decor shopping!!
Grass Wreath HERE
'BOO' Throw Pillow HERE
Skeleton Mannequin HERE
Brass Candelabra HERE
Small Woven Pumpkin HERE
Pumpkin Drink Dispenser HERE
Plaid Square Throw Pillow HERE
Happy Halloween Garland HERE

Remember to follow me on the LTK app where I keep the most up-to-date finds each week, just for you!
Check out Other neutral fall decor options HERE
Look at last years fall home decor HERE
See my previous fall bucket list for great activity ideas HERE