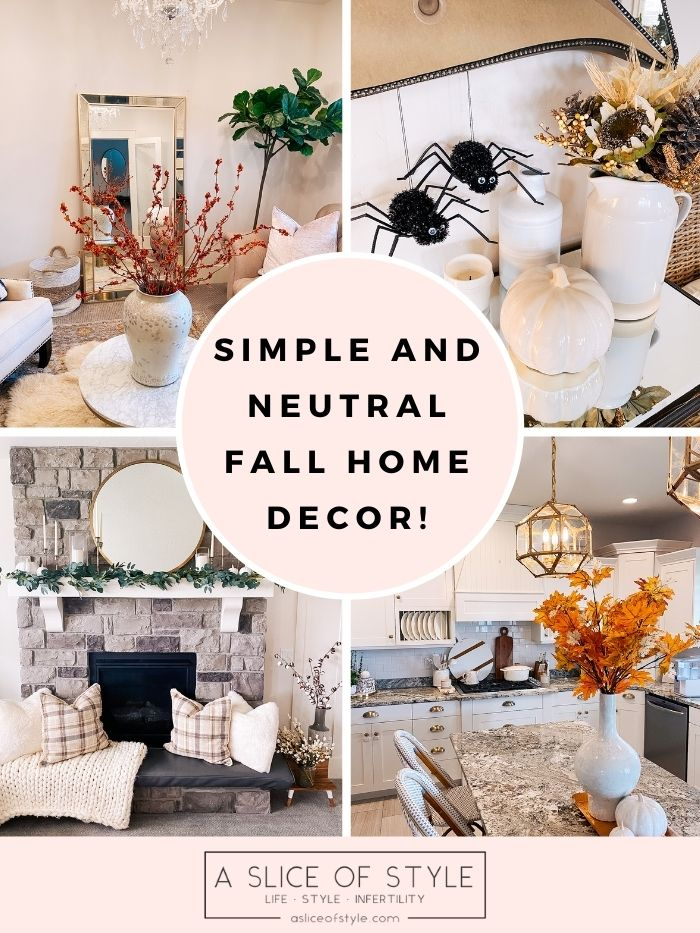 I love using simple, neutral pieces to decorate for different seasons! When it comes to fall home decor, I love a space that feels cozy and warm. It's really important to me that my decor doesn't feel cluttered, and I've found that a few simple decorations, pillows, and florals make all the difference. It's also important to me to find affordable pieces to decorate with. You can have cozy, simple fall home decor without breaking the bank! 🙂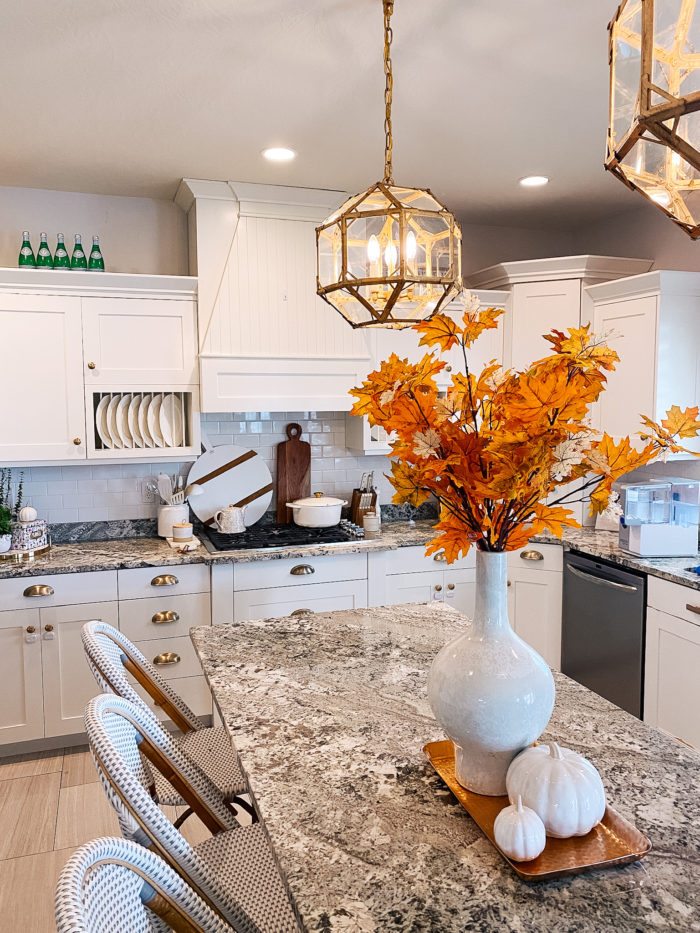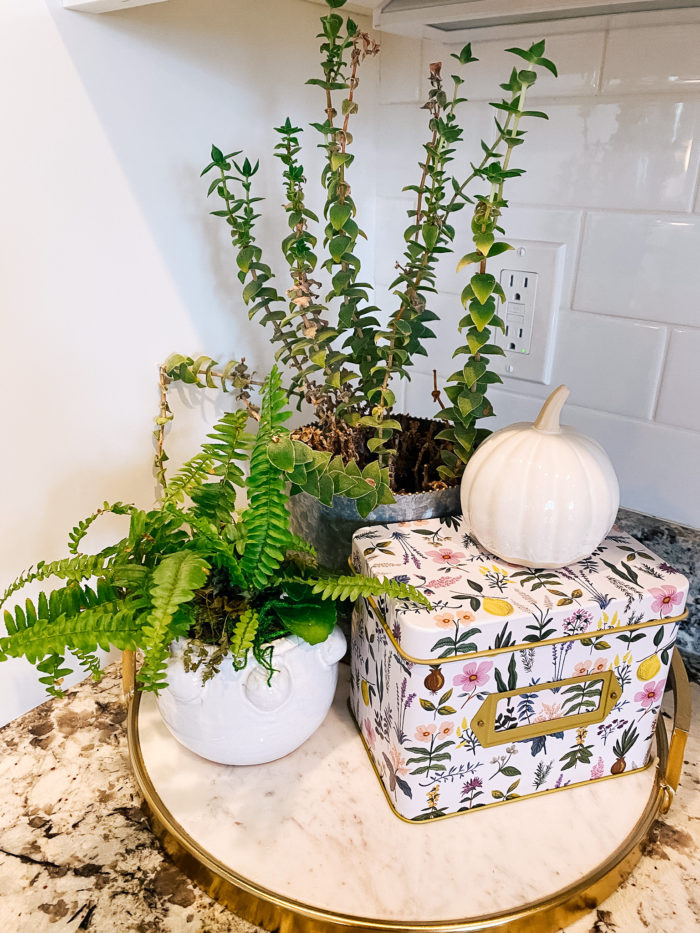 Let's start with the kitchen! I absolutely love these decorative white pumpkins I got from Target last year. These are the same ones here and here! I love using foliage to decorate, and I just switch them out for different seasons. Super easy! I buy mine at Hobby Lobby; I always go into the store so I can visualize what it will look like, and so I get the right amount for the vases I have! Also, never pay full price at Hobby Lobby. They always have a 40% off coupon online!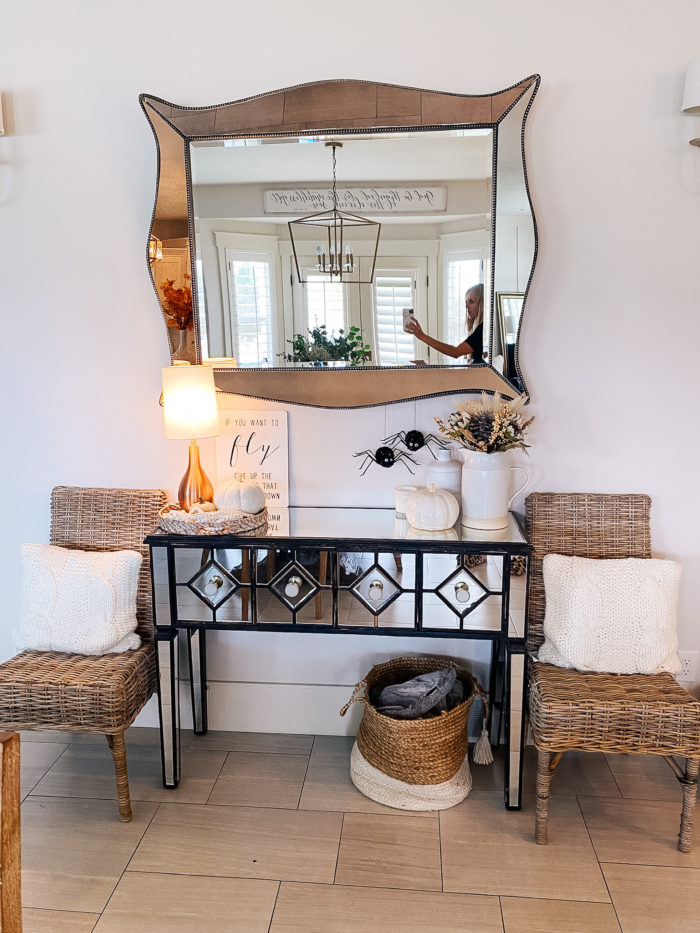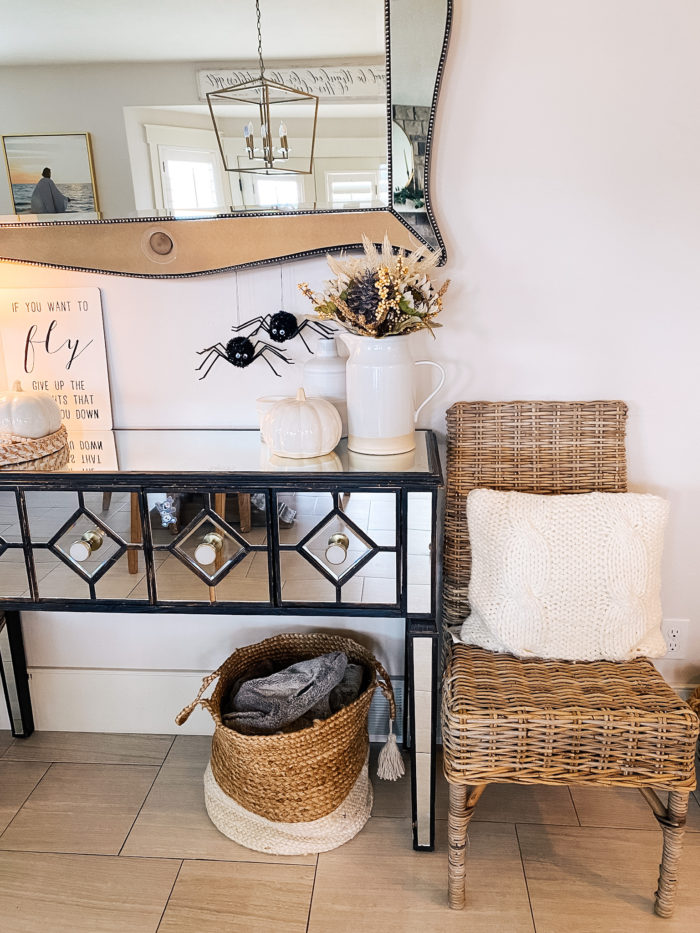 The basket under the table that we keep blankets in is out of stock, but I linked a similar one here. The cable knit throw pillow is linked here!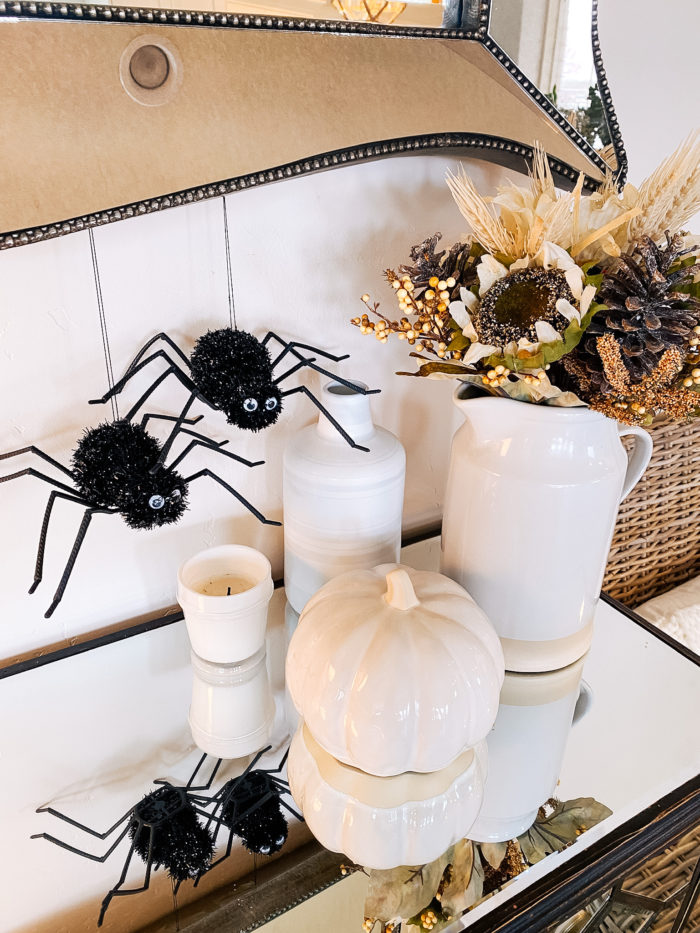 I used another Target pumpkin and more Hobby Lobby florals to decorate this space!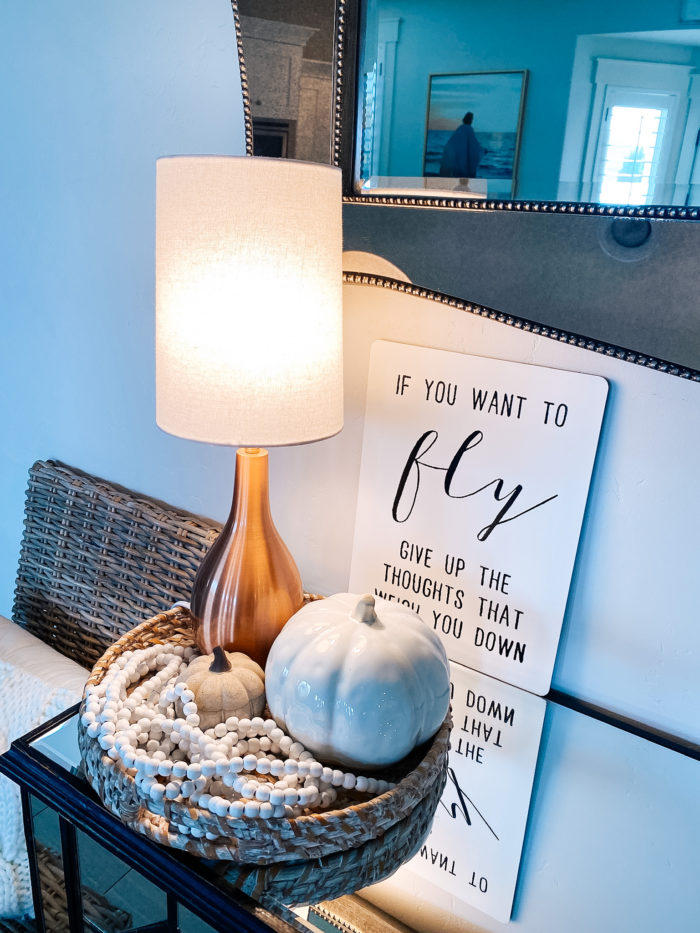 This beaded garland is a purchase from last year as well! The wooden tray is linked here.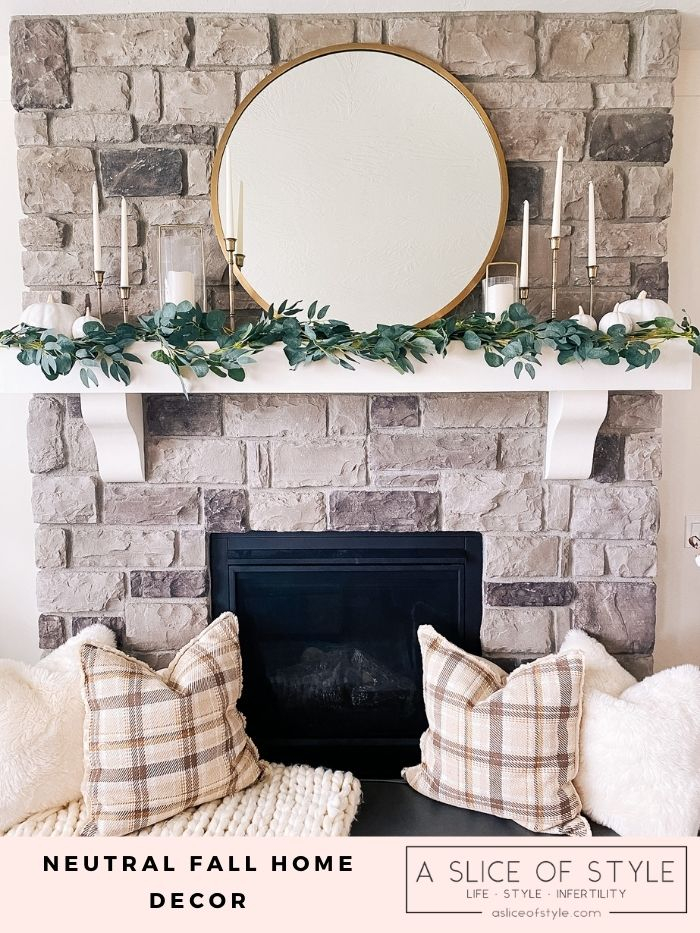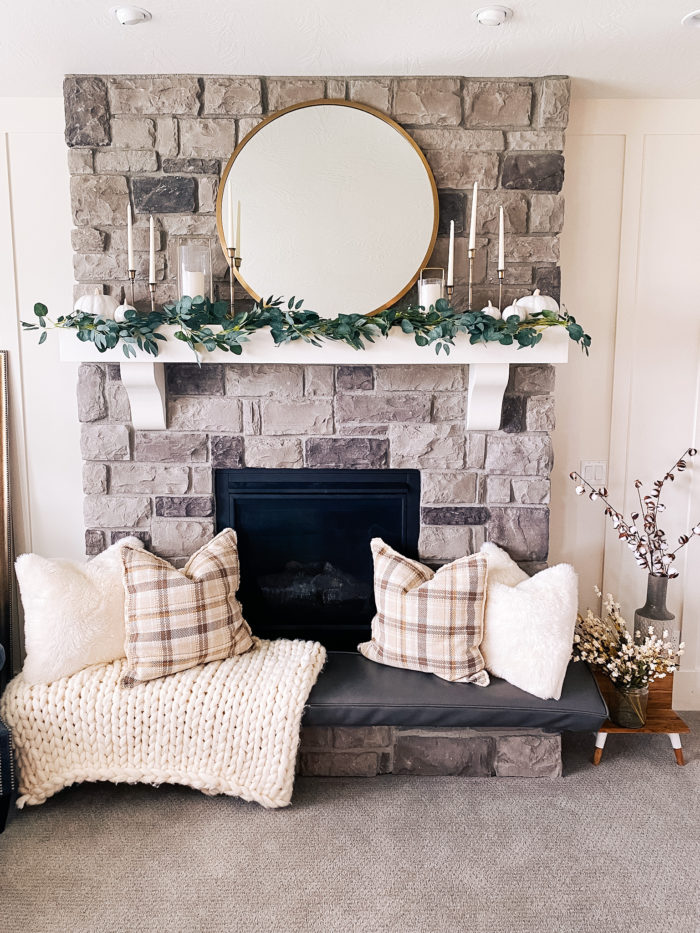 I love decorating my mantle to go with the seasons. The green foliage is from Hobby Lobby, as well as the florals next to the fireplace! The plaid pillows are from Target and you can find them here! and these candles are Target as well 🙂 The round mirror is linked here.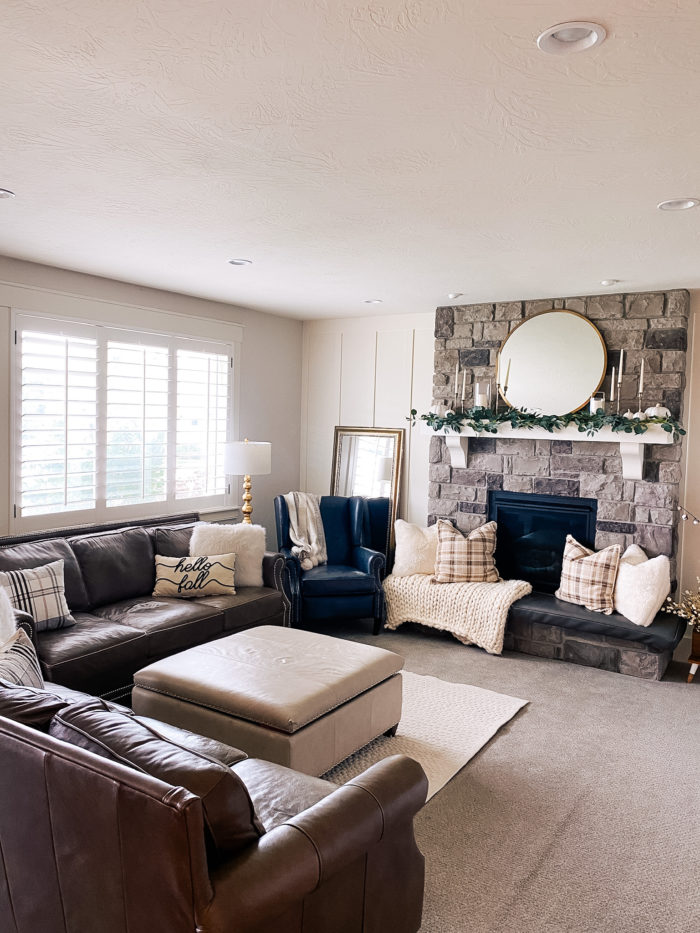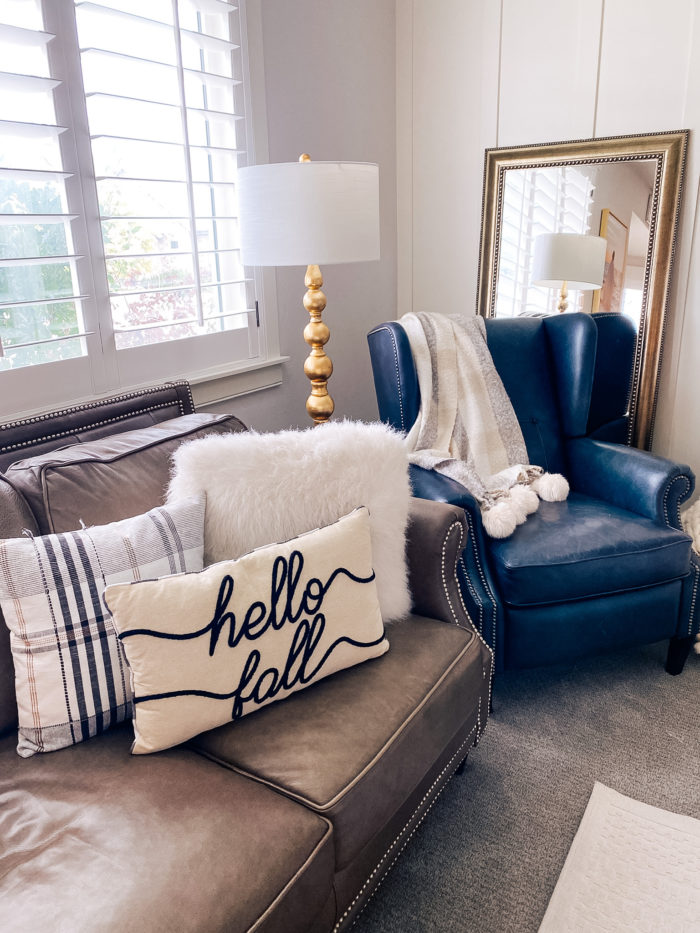 I love that this Hello Fall pillow matches the rest of my decor, so it fits perfectly in this room. Pillows are a super easy way to do seasonal decor, because there are so many options and you can easily switch them out! The plaid one on the couch is linked here. The white faux fur one is out of stock, but I found a similar one for a great price here!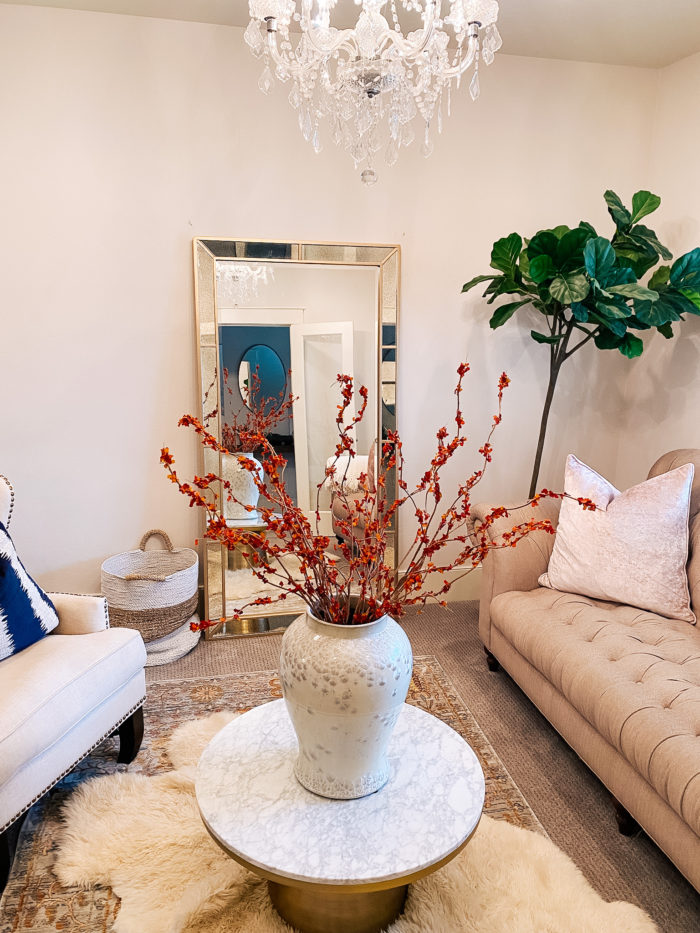 This arrangement is of course from Hobby Lobby as well 🙂 I love this one because it's a statement piece for the room, and it brings the fall colors into our home. Don't forget the 40% off Hobby Lobby coupon online! They update it weekly. Just pull it up on your phone at check out to get the discount!
To see last year's fall home decor, click HERE 🙂