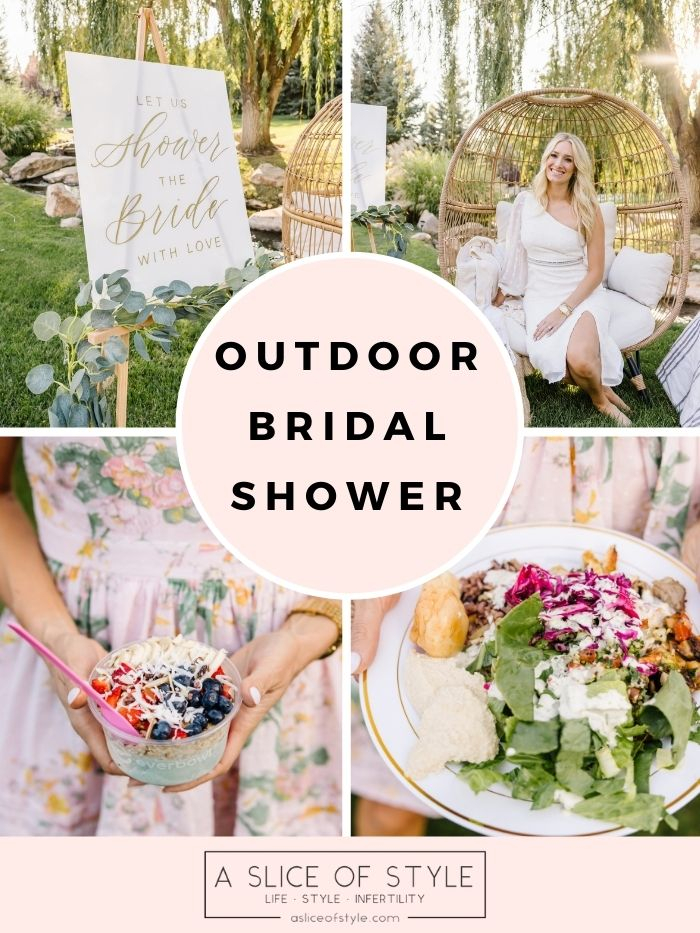 I had so much fun putting together my sister Jocelyn's bridal shower! If you've been following along on Instagram, you know I've been featuring some fun things from her wedding prep like her wedding dress shopping here. This outdoor bridal shower was so fun to put together and it was such an amazing night!! I think the key to a good party is good food and a pretty atmosphere. I think we nailed both! 🙂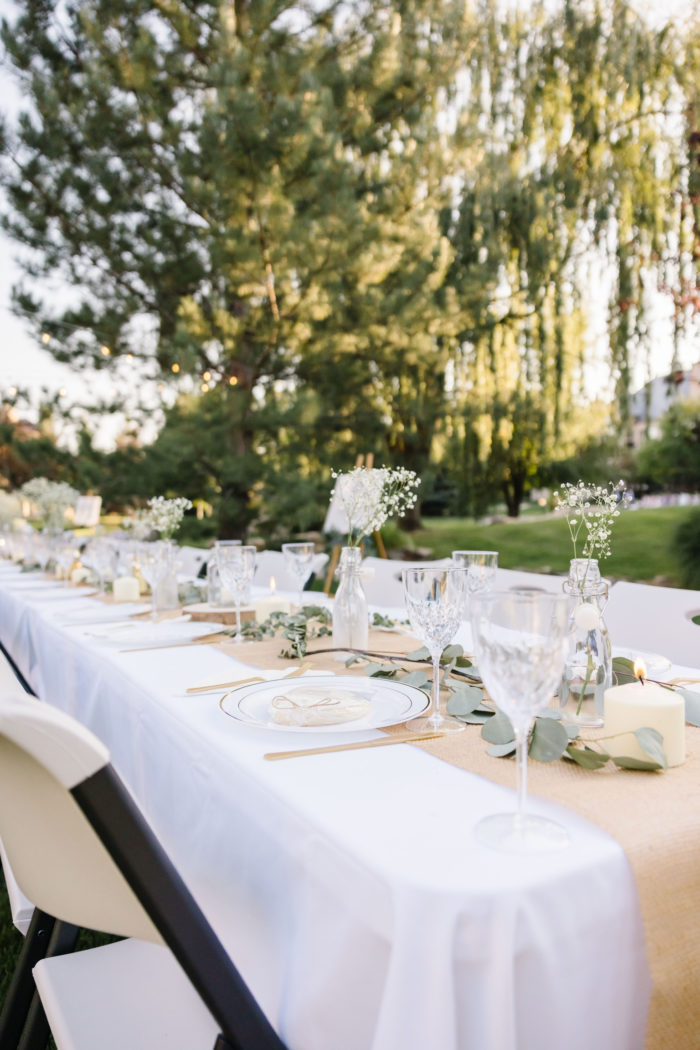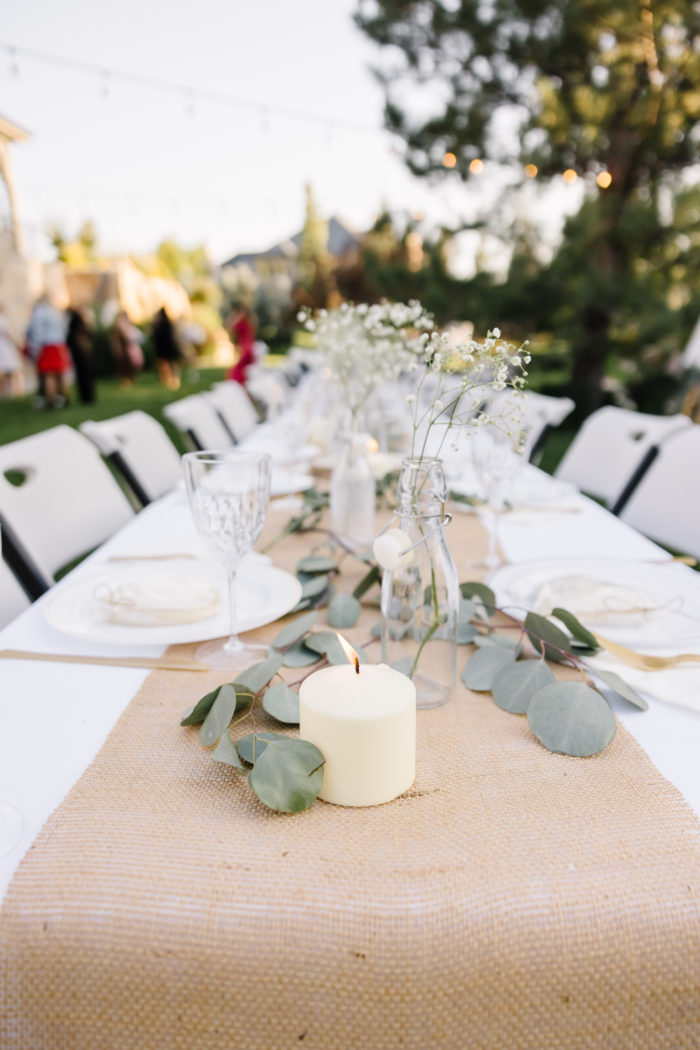 Zurchers has the best party decor for any occasion! They have a ton of stuff for great themed party ideas, and it's such a great place to go for kids birthday parties. I got the utensils, plates, cups, runners, and some of the candle holders from the shower from here!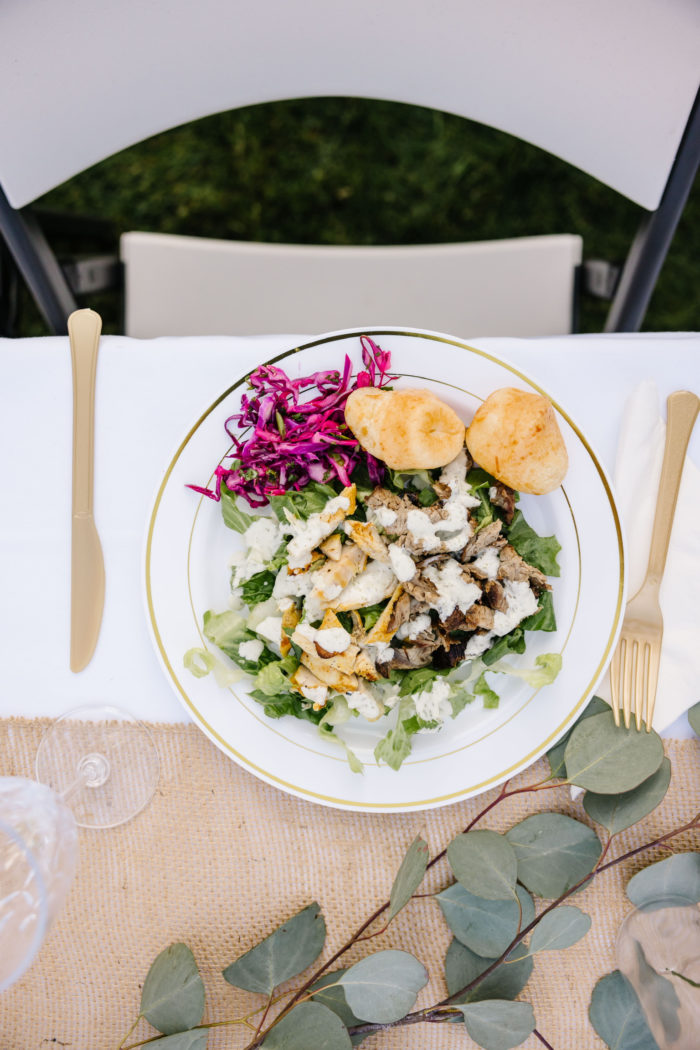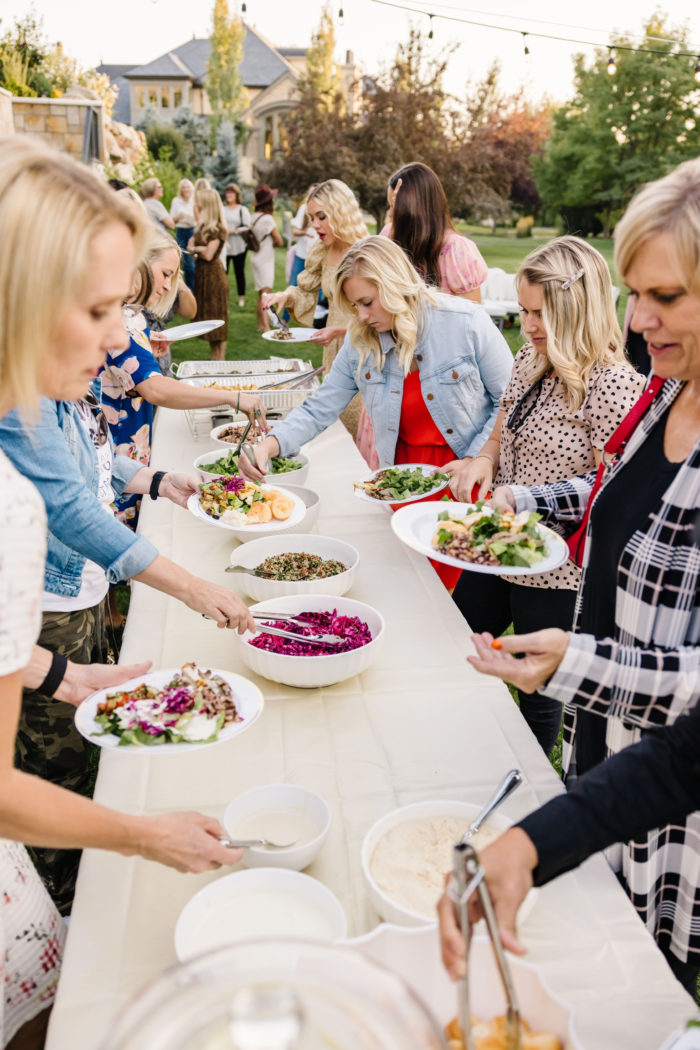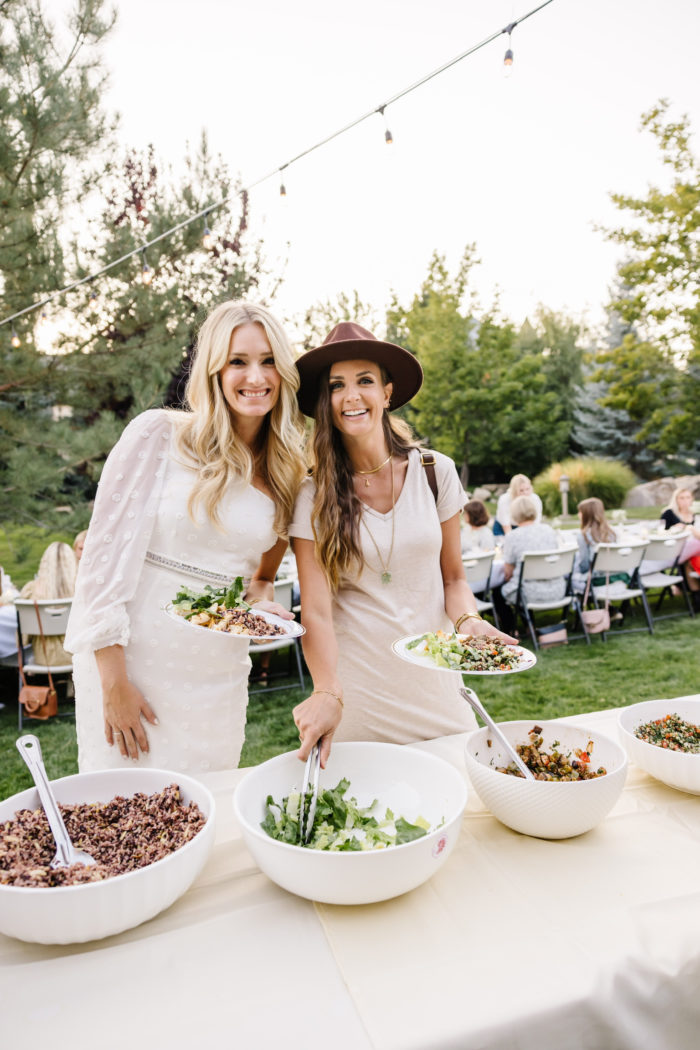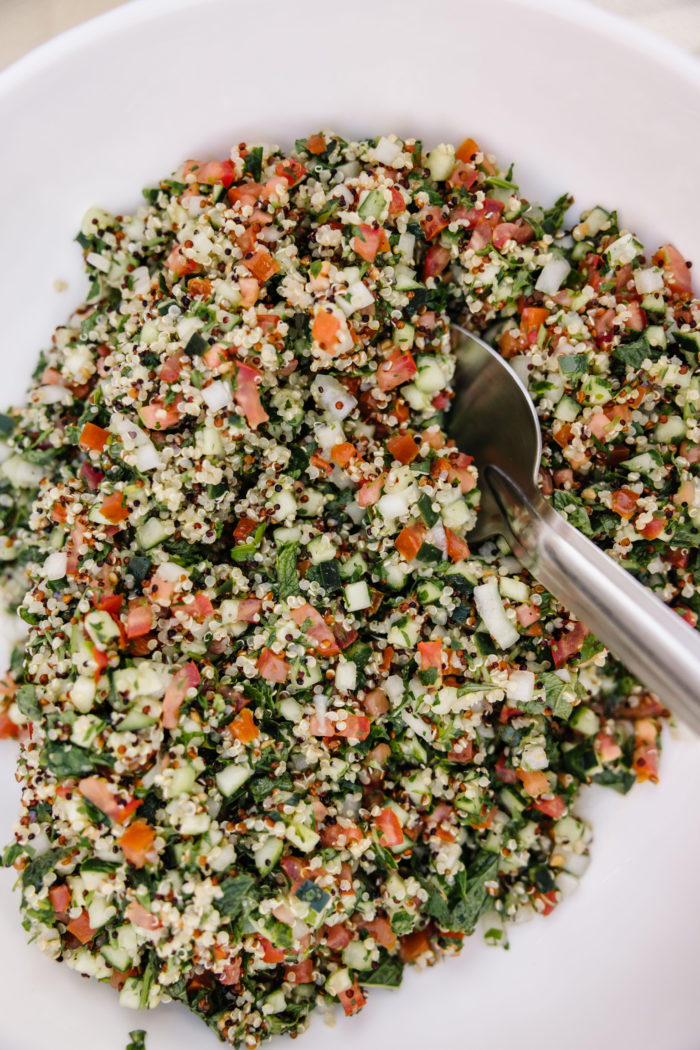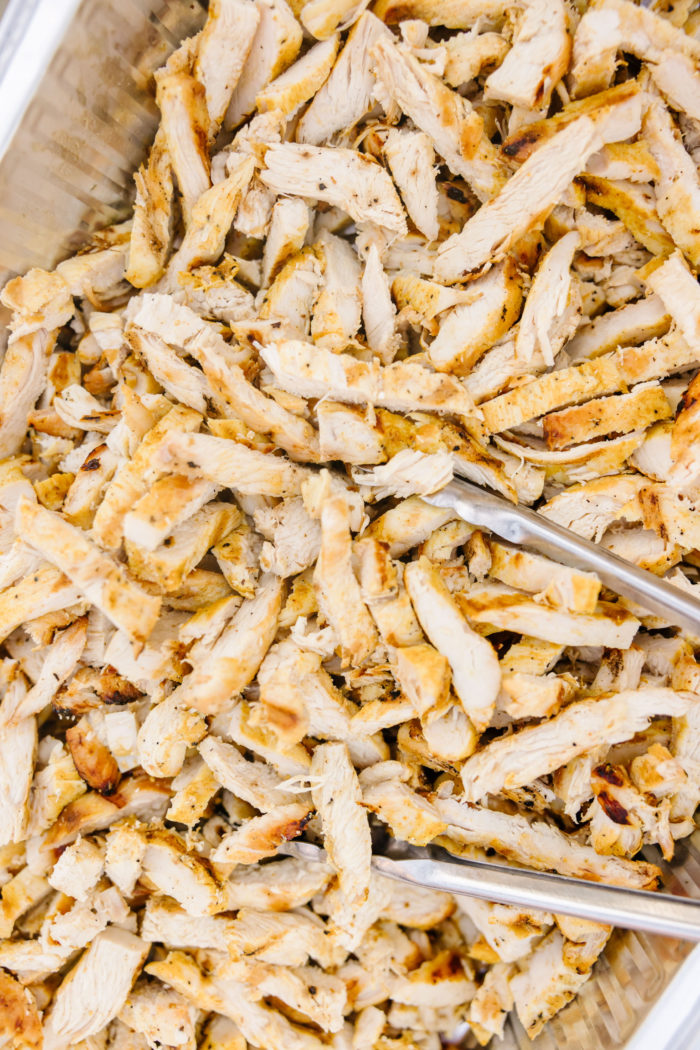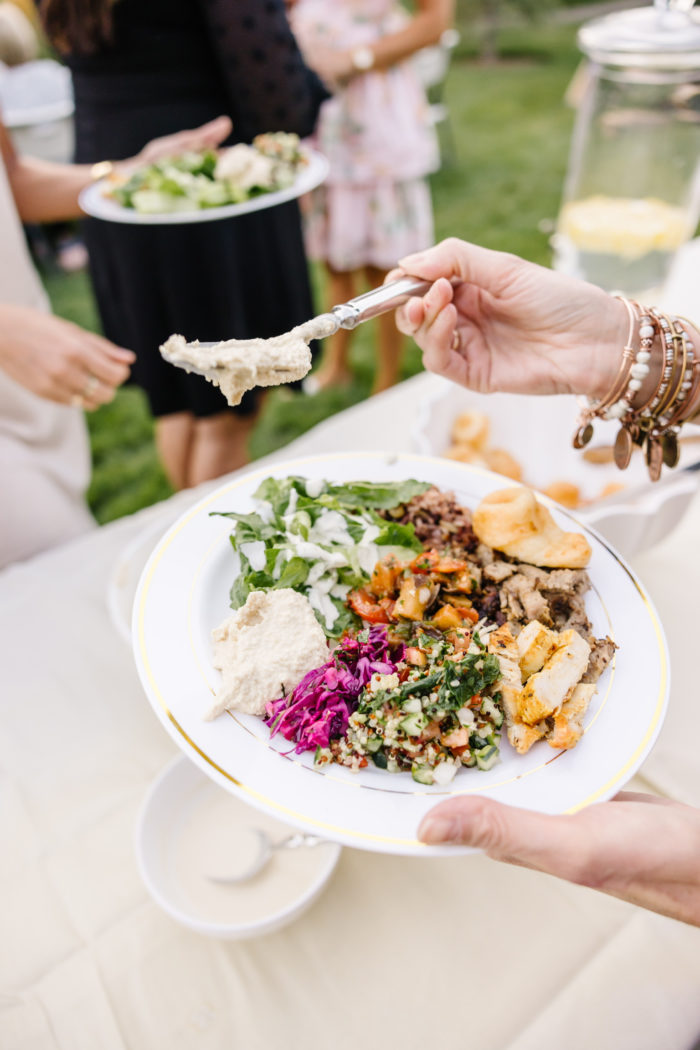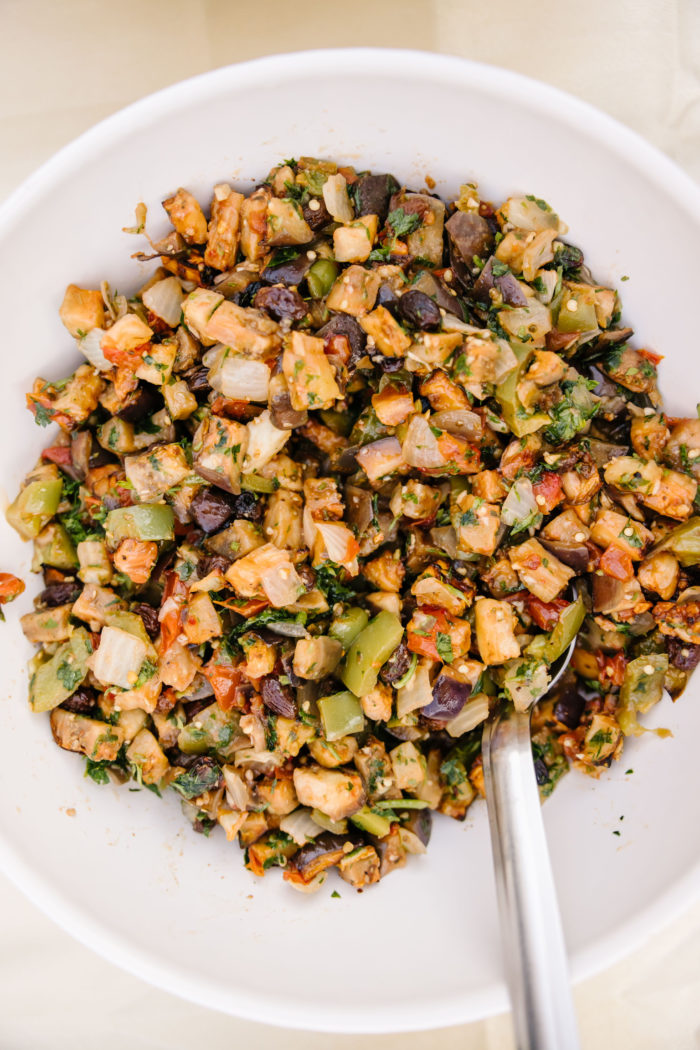 Aubergine Kitchen is one of my favorite places to eat, and it's great for catering events! Their food is Non GMO, has no additives, and all of their food is fresh! It's healthy and tastes AMAZING. Tyler loves it too, and he's normally not a big healthy food person. That's a big testament to how delicious it tastes! We eat there once a week. If you go in store, they have really good 'nice cream' that is dairy-free and tastes so good! It's great for a non-processed, no sugar added dessert.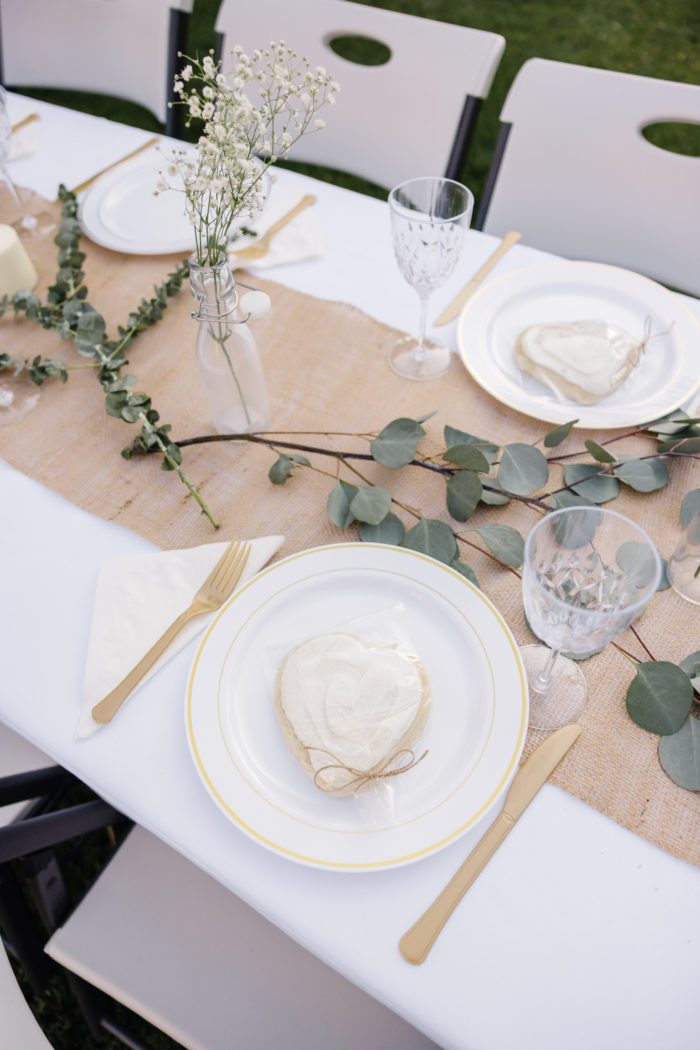 The Sweet Tooth Fairy has my favorite cookies of ALL. TIME. Chocolate Chunk and Funfetti are the best because they're thick, dense, and chewy. You can order and ship anywhere in the US! Check it out HERE. You can also do custom cookie orders — we did the heart cookies with white frosting for each guest to take, and it was really fun to add to the decor on the table, while also being a great gift for people to take home!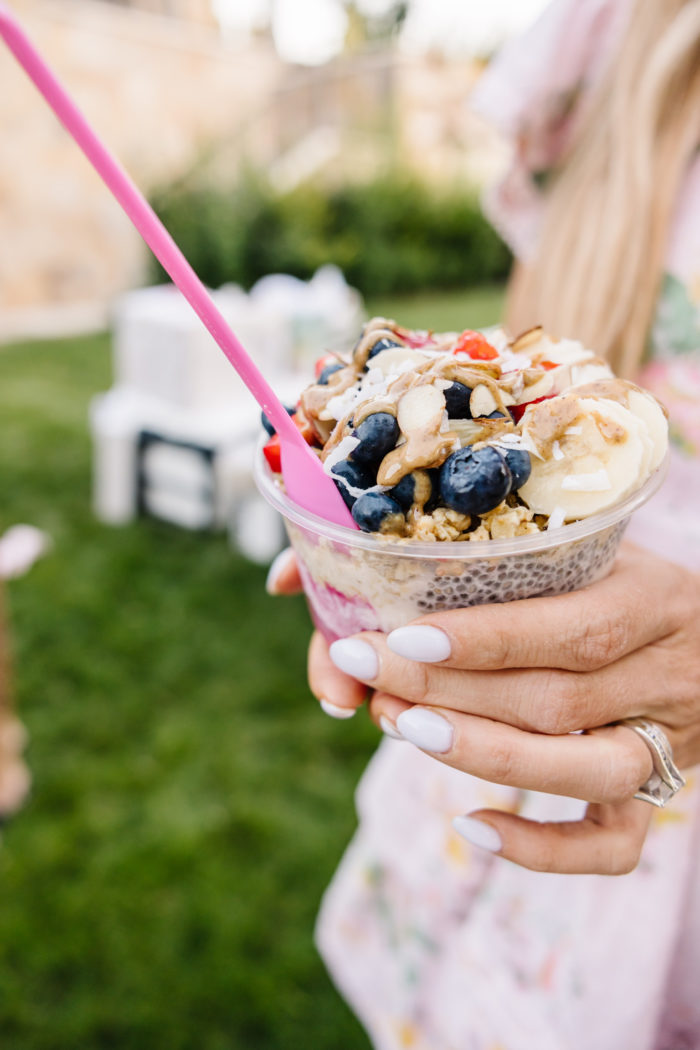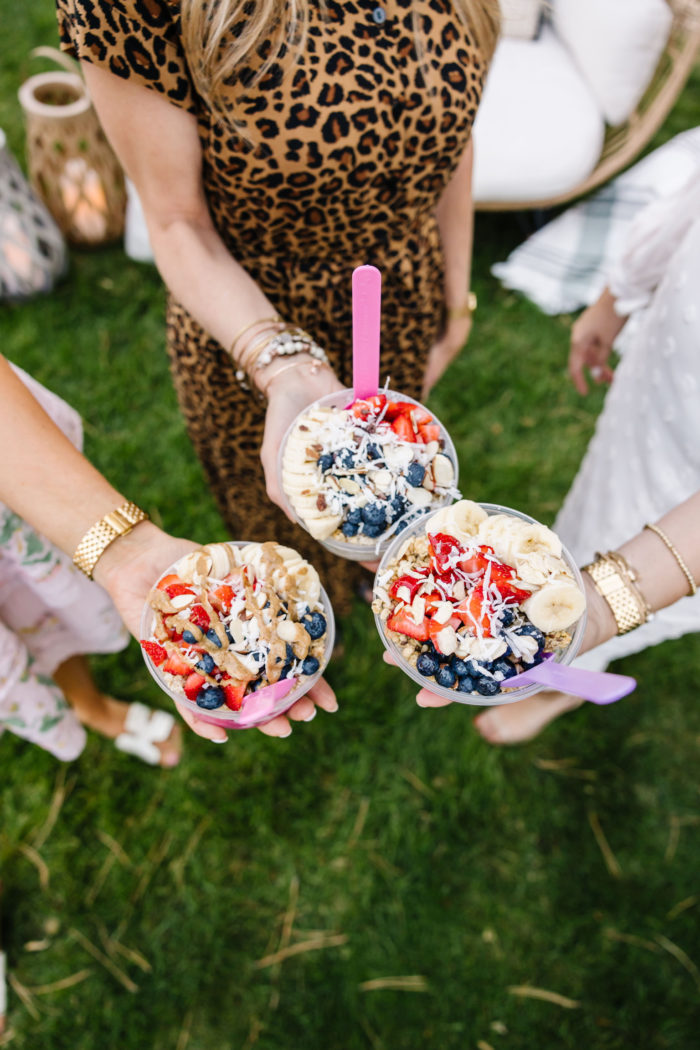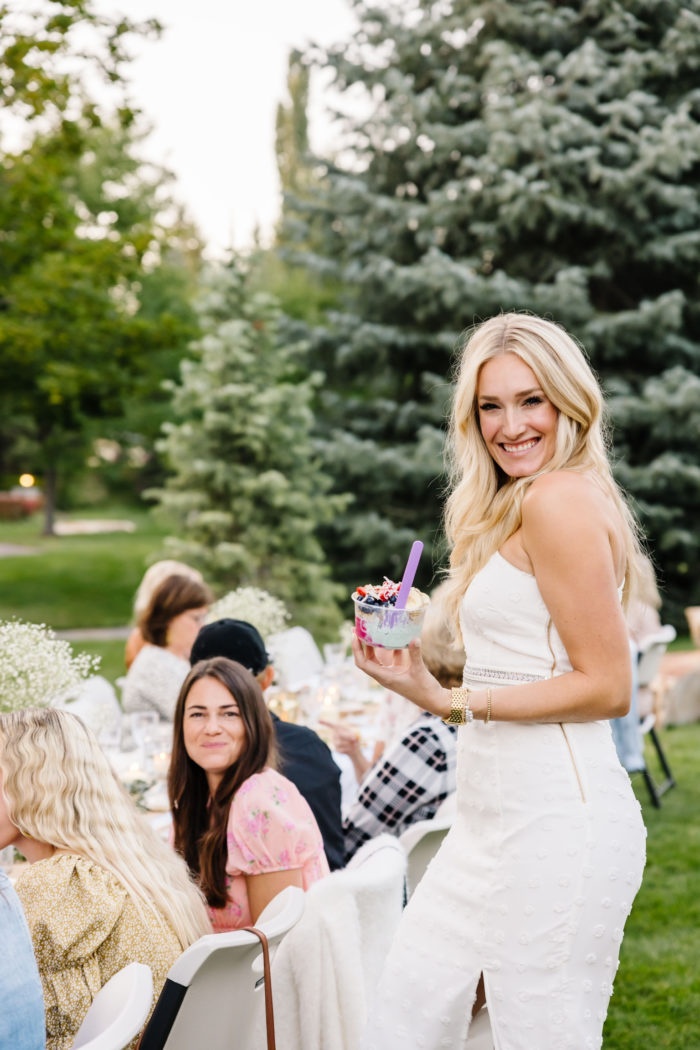 Everbowl has the best acai bowls! They have a bunch of different options for bases. My favorites are the chewy, coconut, and the magic. you can choose from tons of different toppings as well, and I seriously love them all. They're a great meal or dessert! They are clean, they don't have additives or preservatives, and they're just really a tasty delicious treat that is fresh and good for your body!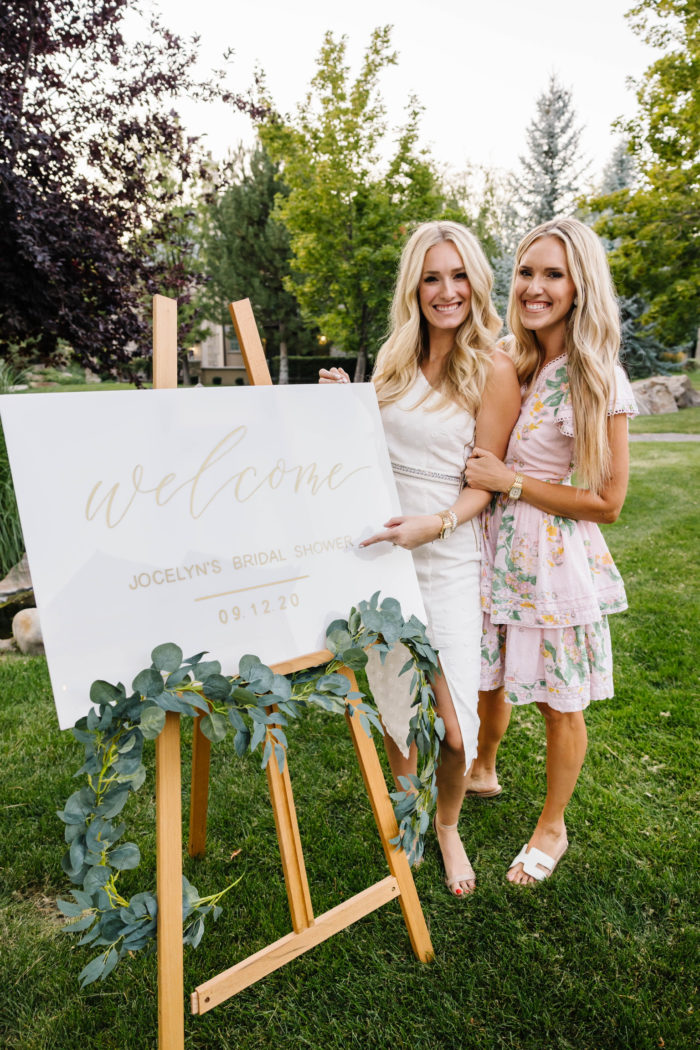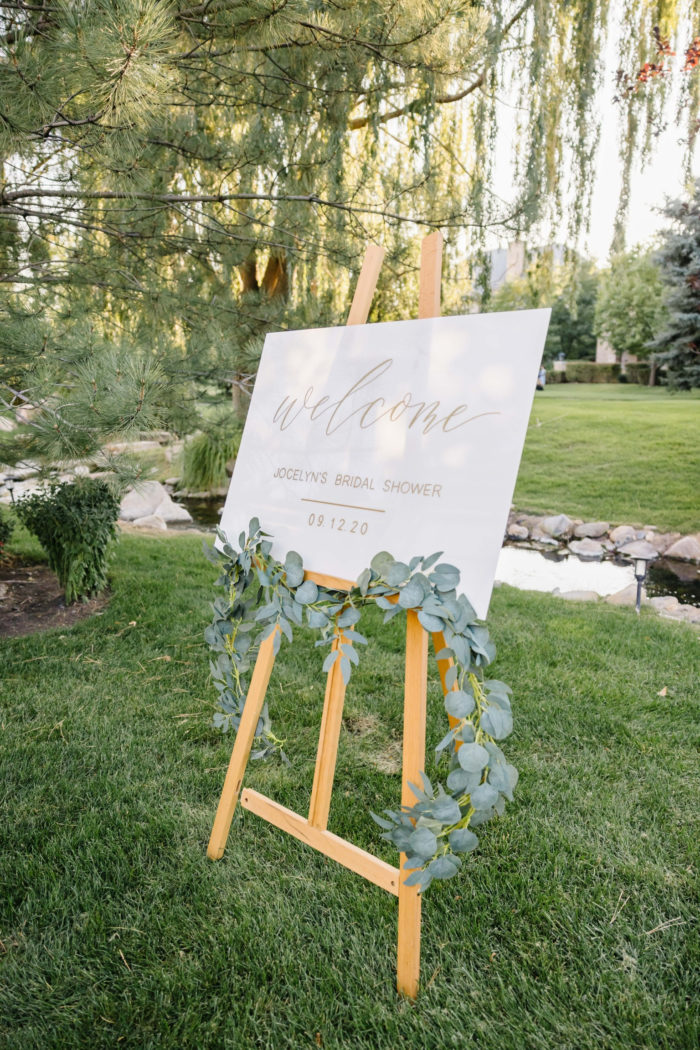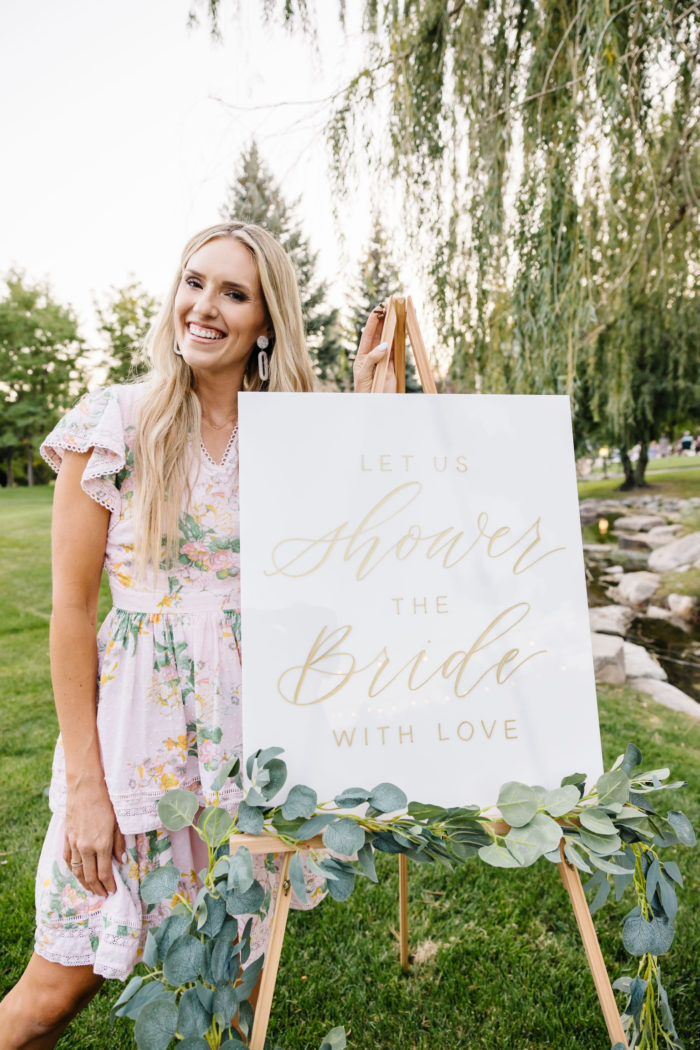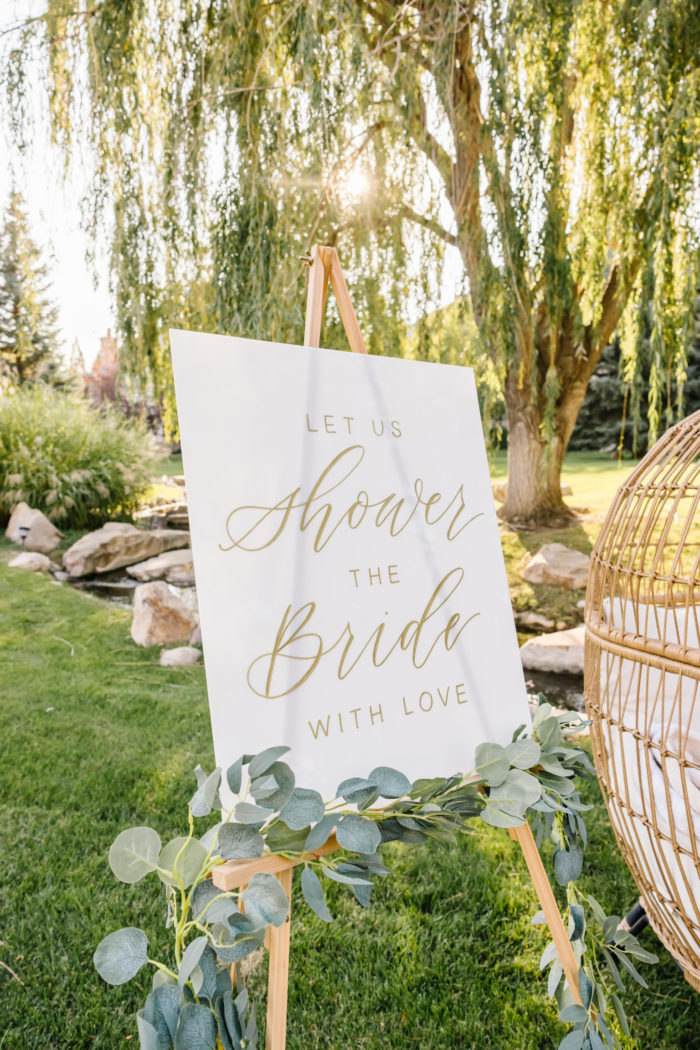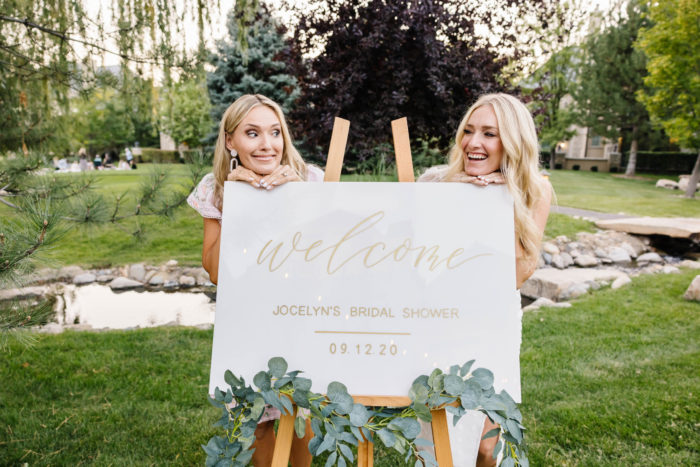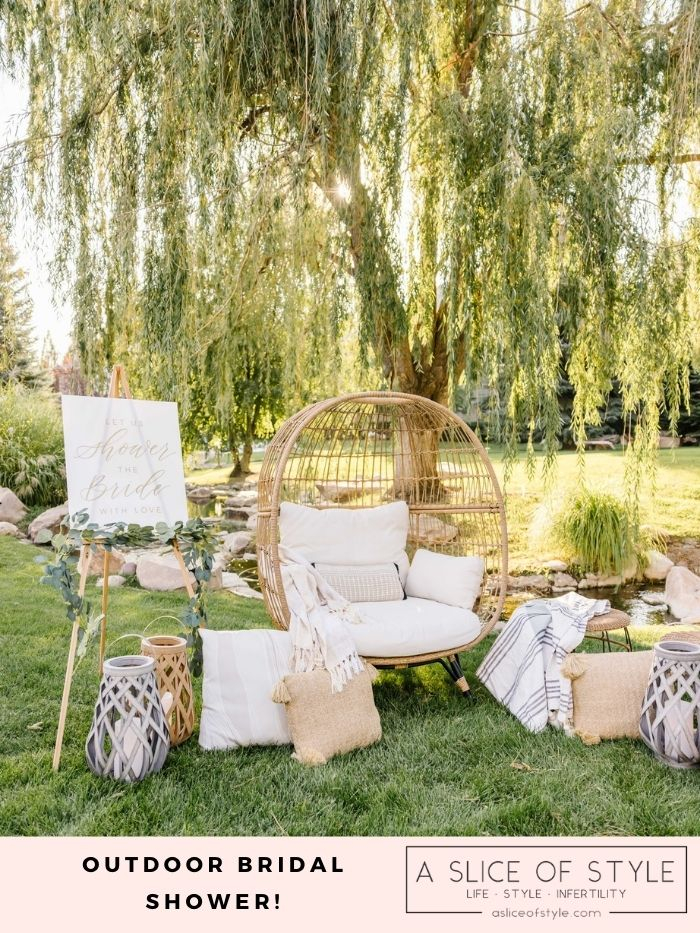 Jen is the BEST go-to person for signs! you can find her Instagram @madebyjen_. I've had several signs made for my home — there's one in my guest bedroom that says "Stay awhile" (check out the photos HERE), and I also have one above my dining room table. She can make any sign for your home! She also does custom signage for weddings and events, so all the signs for this outdoor bridal shower were made by her! I decorated the signs with these super cute and simple leaves I found on Amazon. I repurposed the leaves for my mantle afterwards! These vases are similar to the ones I bought!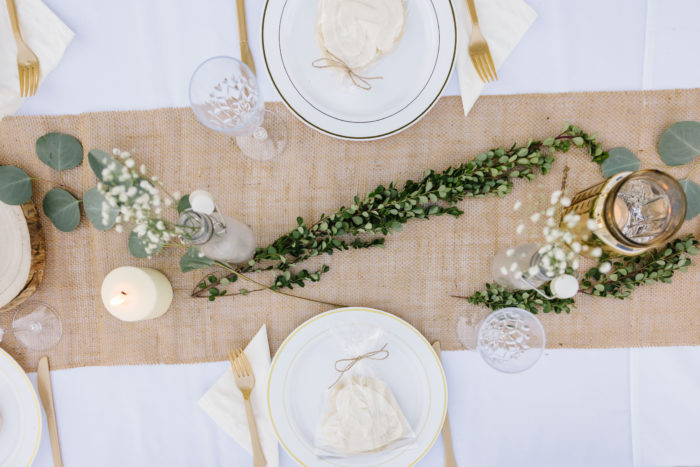 I also got a few things from the Dollar Store and Hobby Lobby! The glassware is from the Dollar Store. The bottles I used for the flowers are from Hobby Lobby! Make sure to shop at Hobby Lobby when they have 50% off because they do those sales all the time! You can also find a 40% off code on their website.