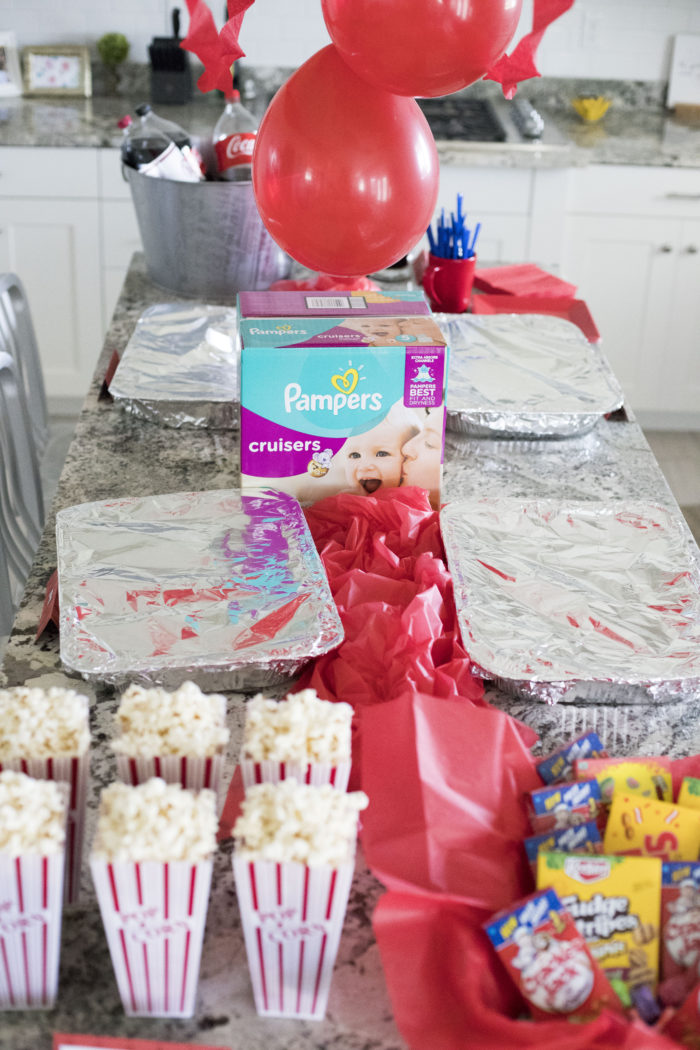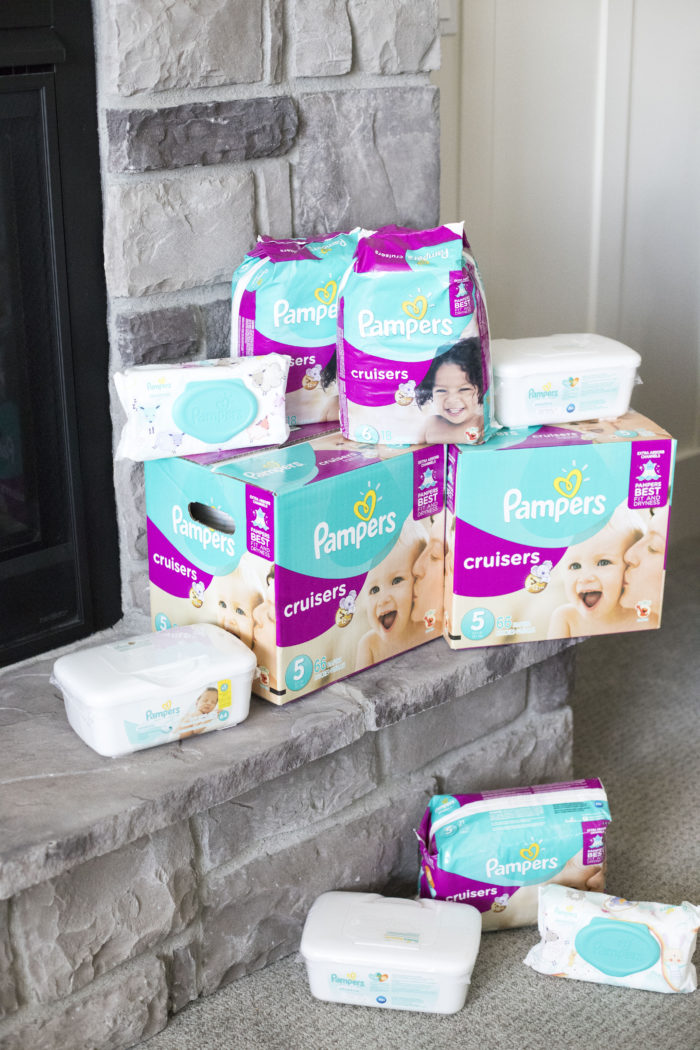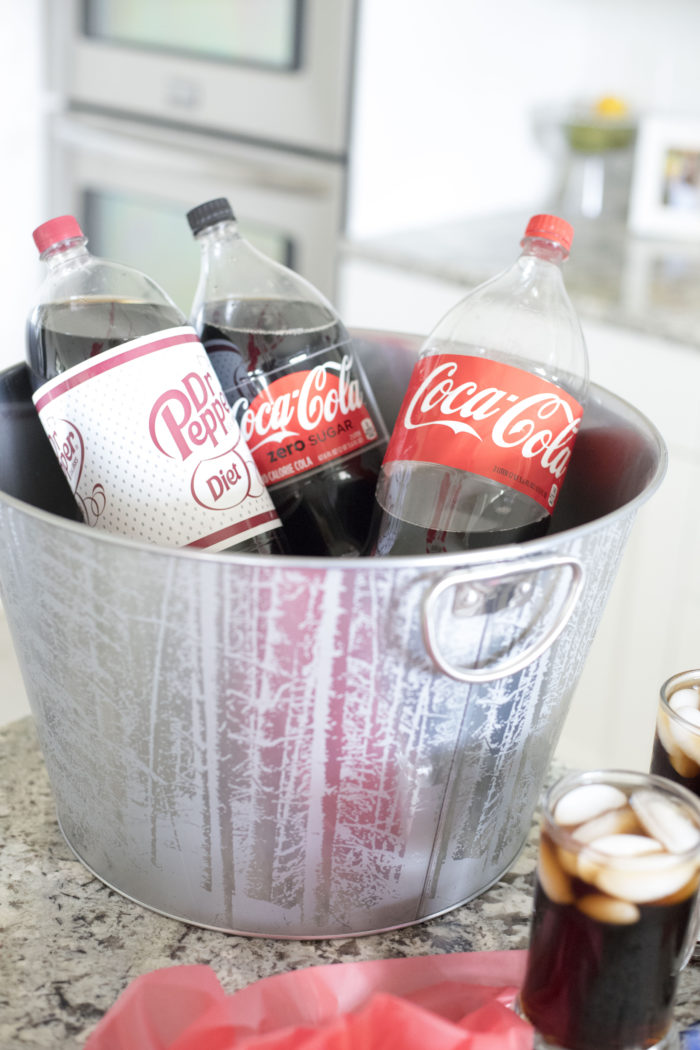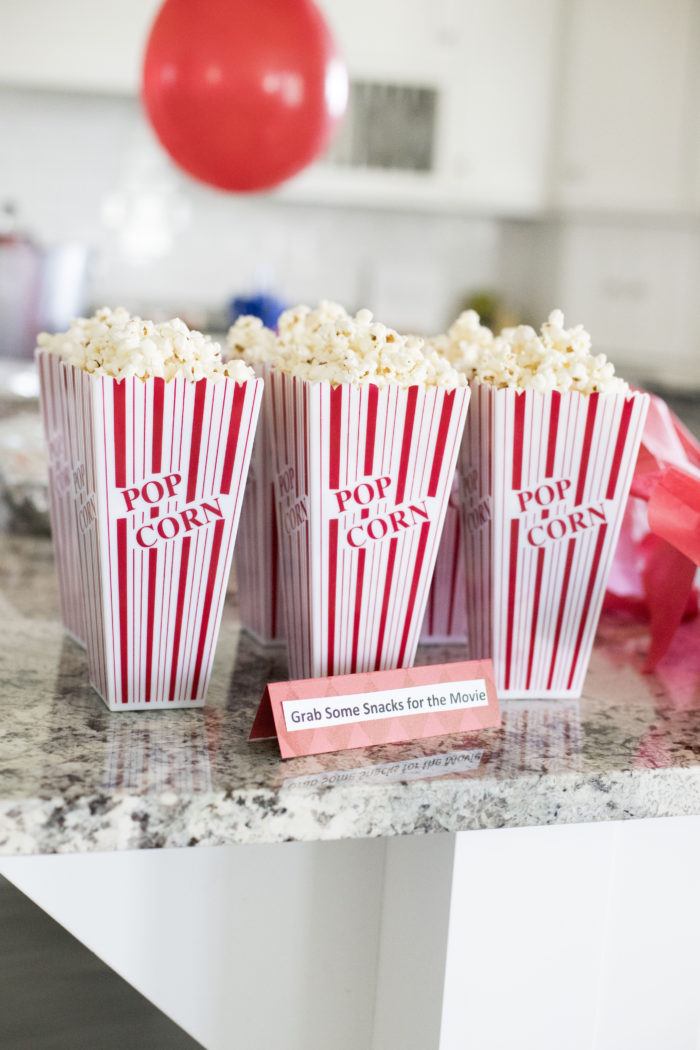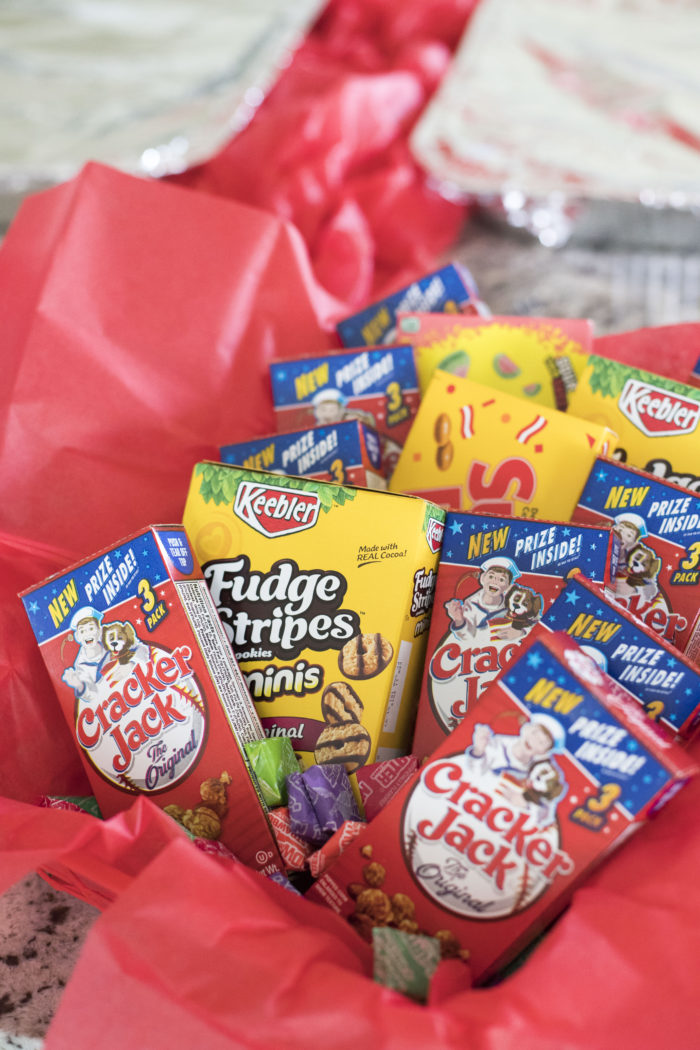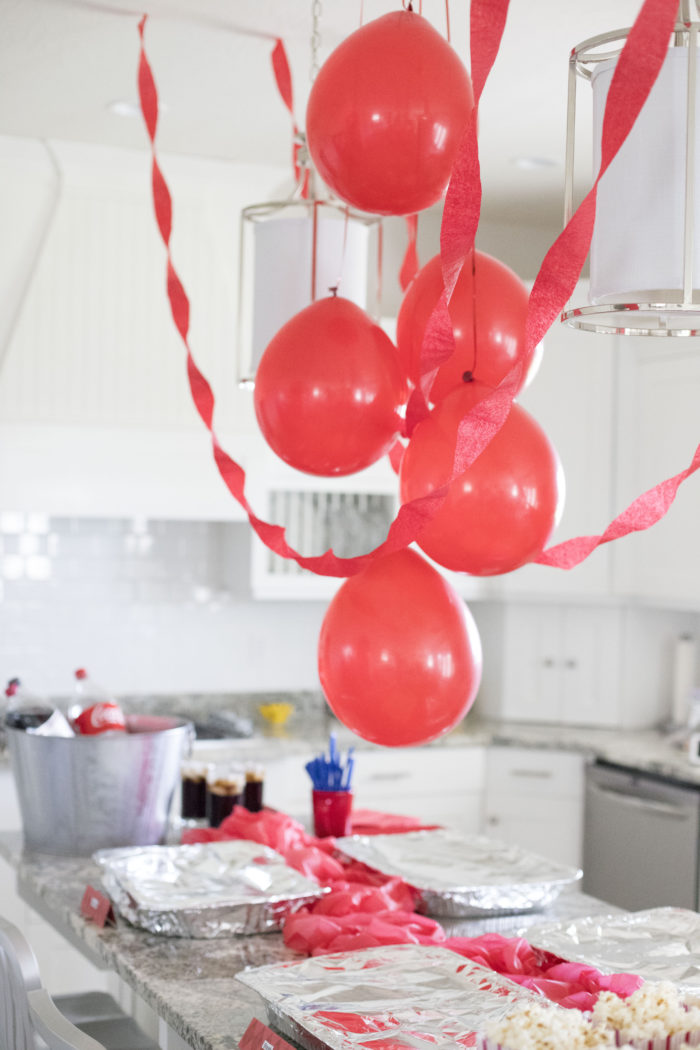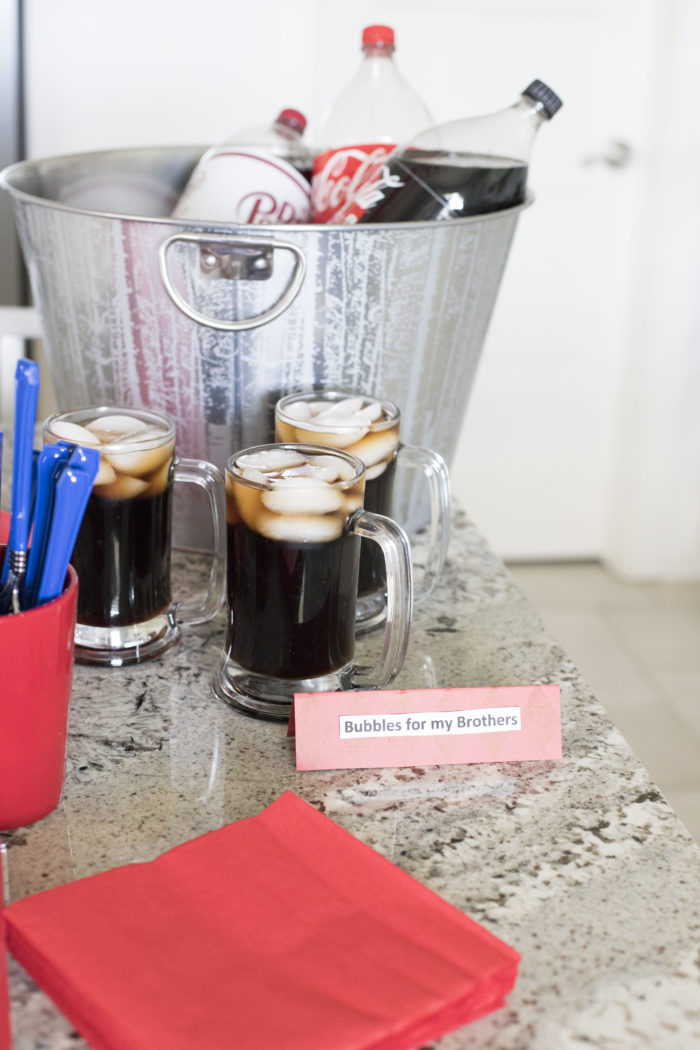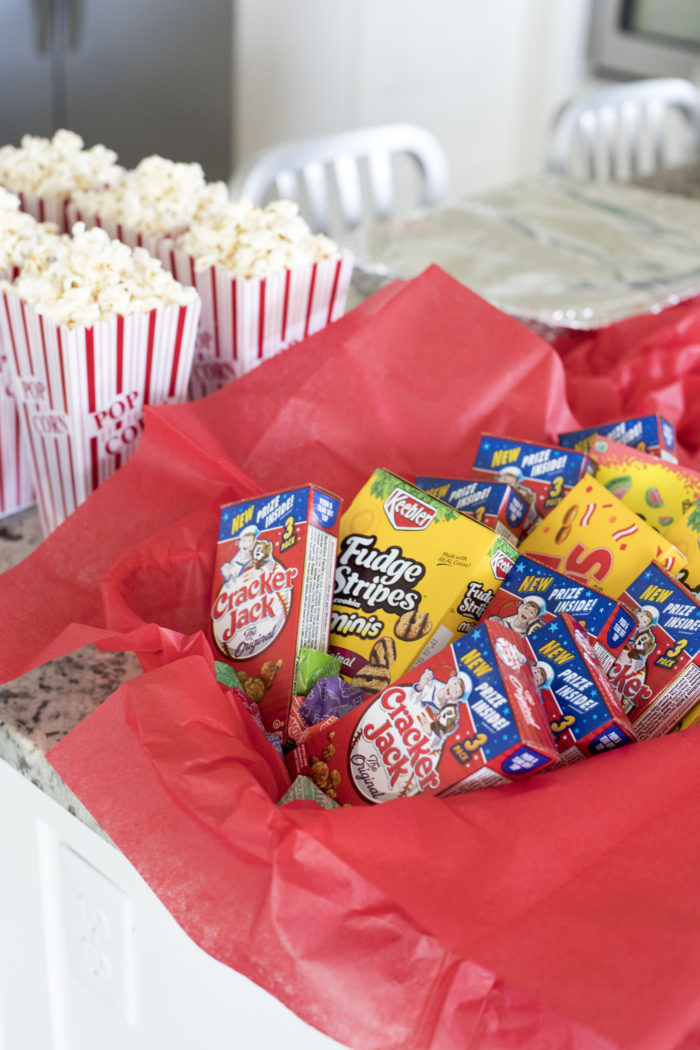 I had three baby showers (thank you so much to my friends and family!) and looking back, it's kind of sad that Tyler wasn't there to celebrate with us! I mean, yes, I did do most of the work during IVF and also in carrying twins, but in looking back on it I wish we had celebrated with a baby shower for the upcoming dad because he was just as excited for Harris and Goldie's arrival as I was. It would have been fun to invite his friends over for a celebration! I teamed up with Pampers to create the "party that should have been." If you are expecting your first baby, please have a baby shower for your husband. It will be fun for him and his friends, and he'll get to experience the same anticipation that you get at your baby shower! Here is what I think would be fun:
1. Create the invitation centered around diapers as a gift. Looking back on my showers and what I got stocked up on from loved ones, I really, really appreciated having a lot of diapers when the twins arrived. Let your husband's guests know that this will be the ticket to entering the party of the year 😉 I didn't have to go to the store for diapers for two months after the twins came home from the NICU, and who wants to run to the store for diapers when you have a newborn anyway? That should be the last thing you need to worry about. Your invitation could say something like this:
Diapers for Daddy
Join Father-to-be Tyler Parcell for good eats, good fun and a good movie!
Saturday, September 16th at 7 pm at the Parcell residence
Tyler is a good guy, soon to be a great dad! Please bring a pack of diapers to set him on his way.
2. Good food. I mean, this is a given since who doesn't love to eat? For me, a good party starts with the food…and also ends with it. Oh, and it's in the middle too. It can make or break a party! Skip the croissant sandwiches and head straight to the grill for the soon-to-be-dad. My menu was grilled steak, chicken, vegetables and corn on the cob with soda. I put labels in front of each food platter to add to the decor. I think my favorite has to be, "Bubbles for my Brothers" in front of the soda. I literally laughed out loud while I was typing it to print. What can I say, I missed my calling in life! I should write greeting cards for a living with gems like that. 😉 To keep the food warm and fresh off the grill, I put it in metal containers from the dollar store! "Easy cleanup" is always a beautiful song in my ears.
3. Skip the games. Honestly, after talking with a lot of friends and family, I don't think many people love playing games at baby showers, and I think this would especially apply to Tyler's friends. They would just want to hang out and catch up, eat good food and watch a good movie together! Life is so busy with work and family that the older we get, it gets harder to spend quality time with friends. Give them time to catch up and let the conversation happen naturally, and choose a good action movie that most of the guys will approve of.
4. Have a basket of snacks and containers of popcorn ready to grab. I think the reason that most people love watching movies so much is the popcorn and snacks. No, just me? No way! I created a basket full of sweet treats and individual containers of popcorn that the guys could easily grab as they sat down for the movie.
_____________________________
The After Party aka the time of Harris and Goldie's life!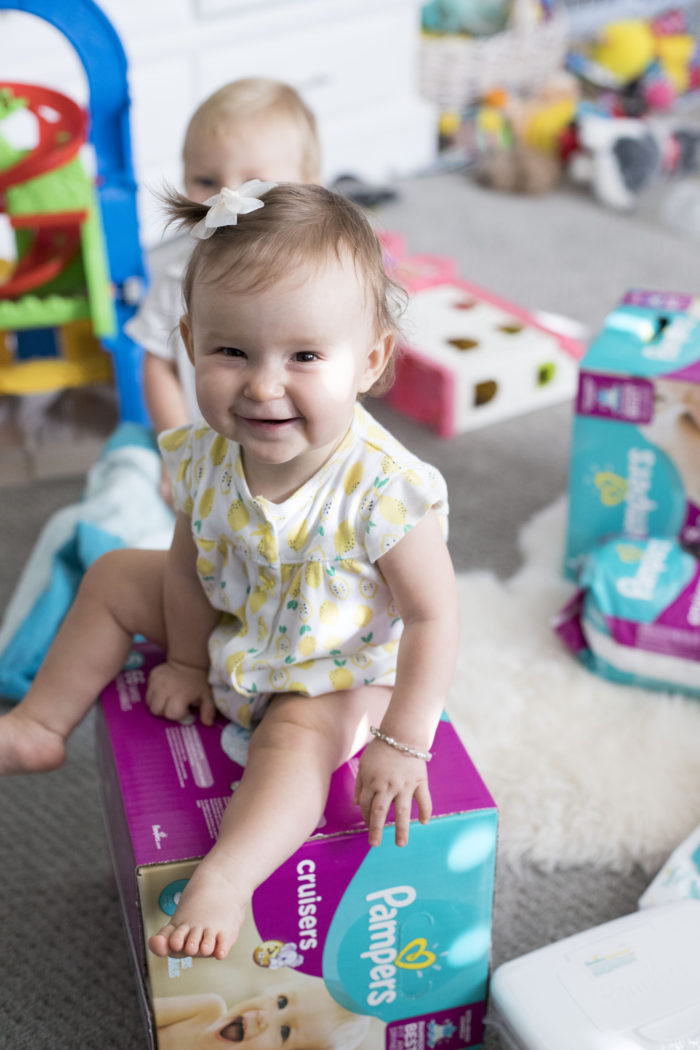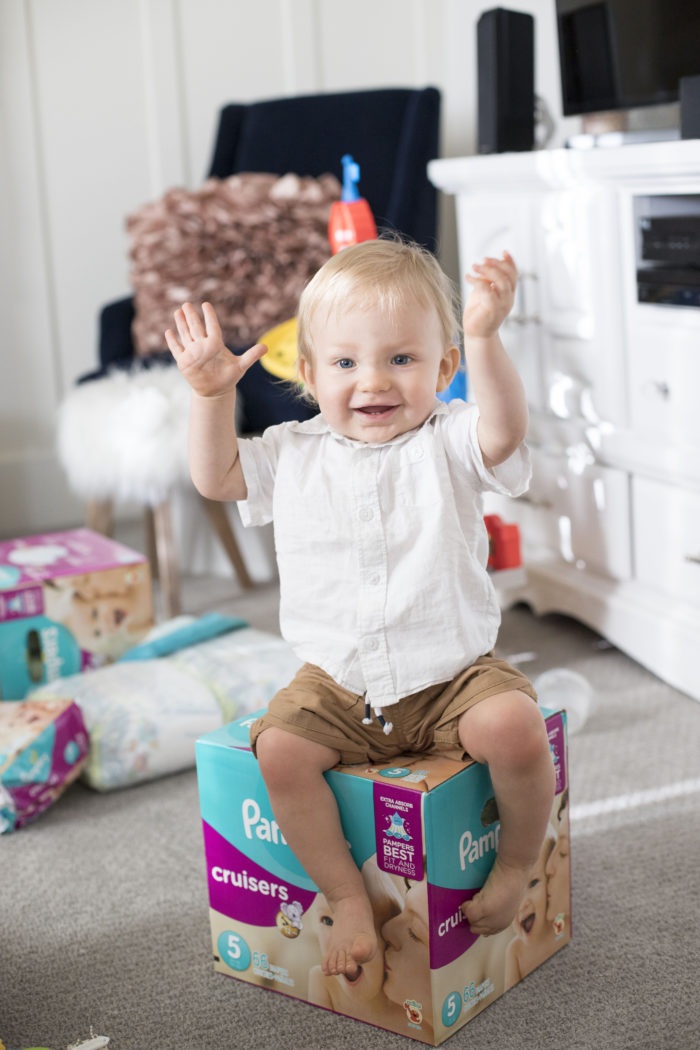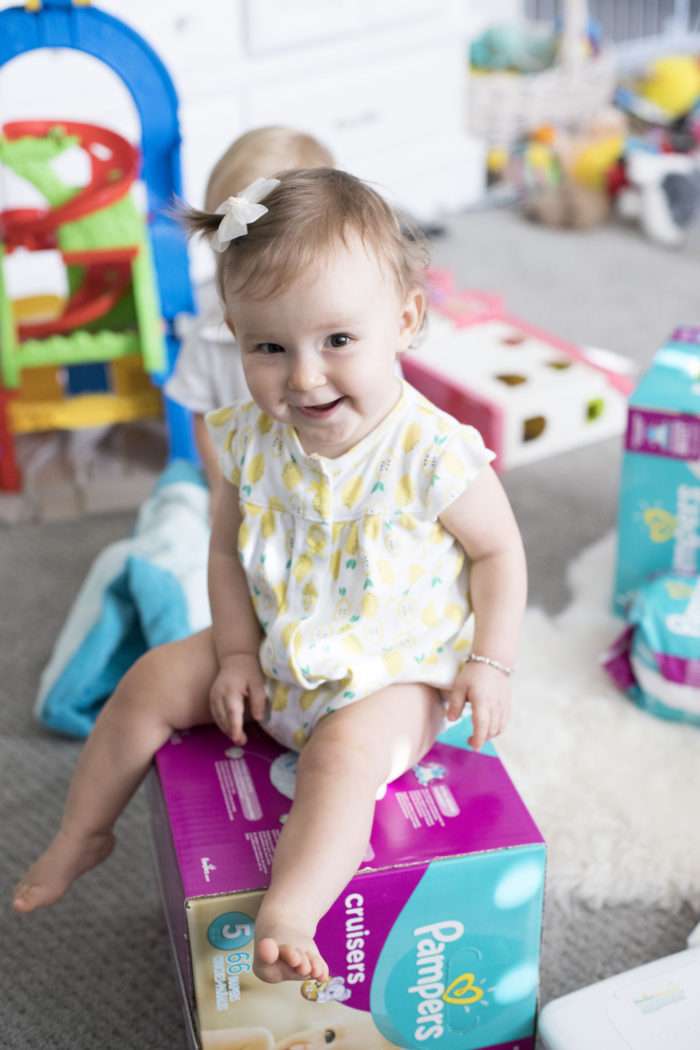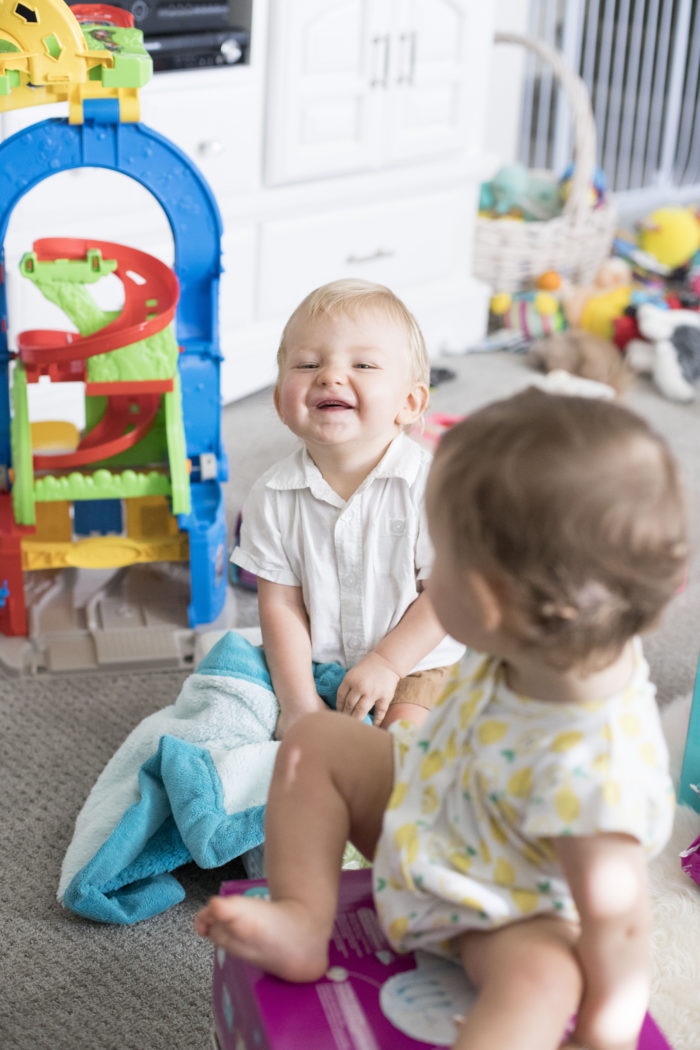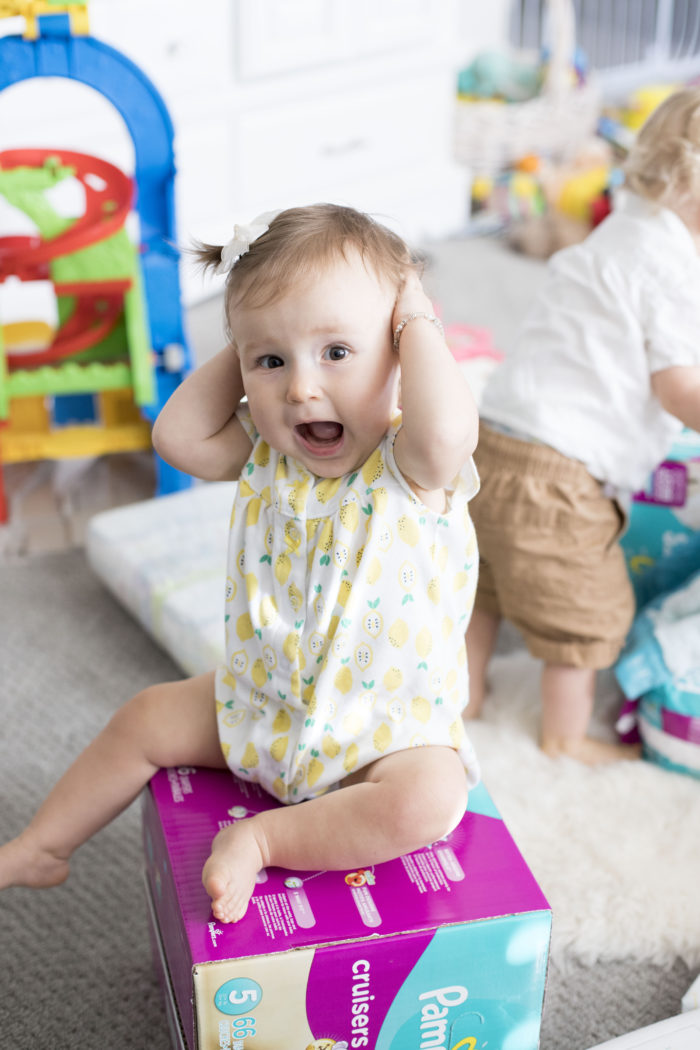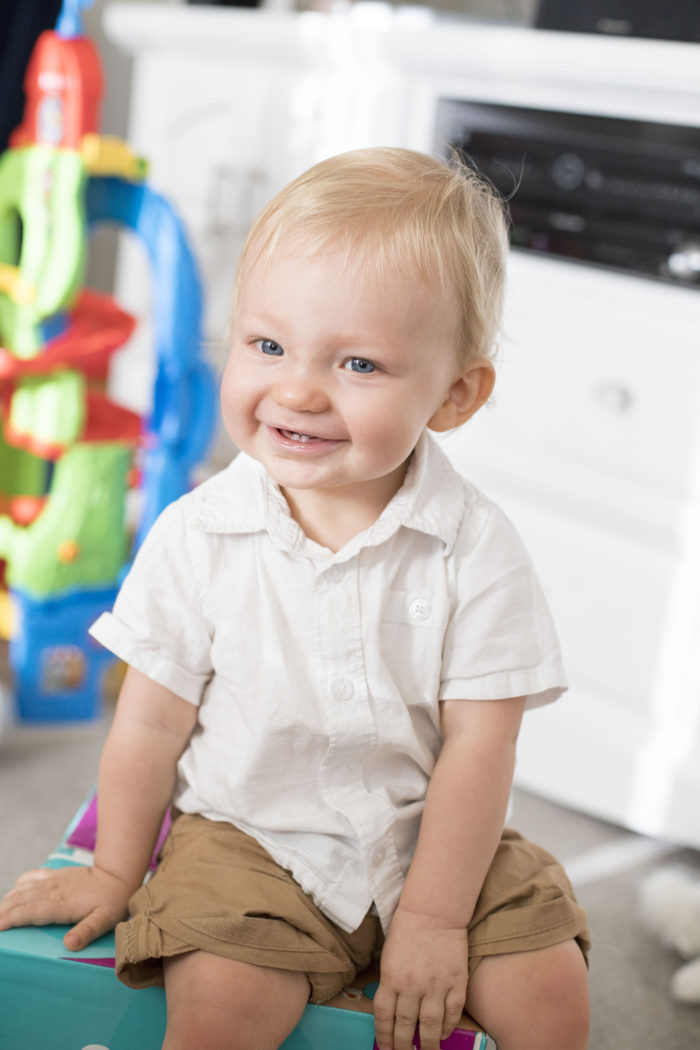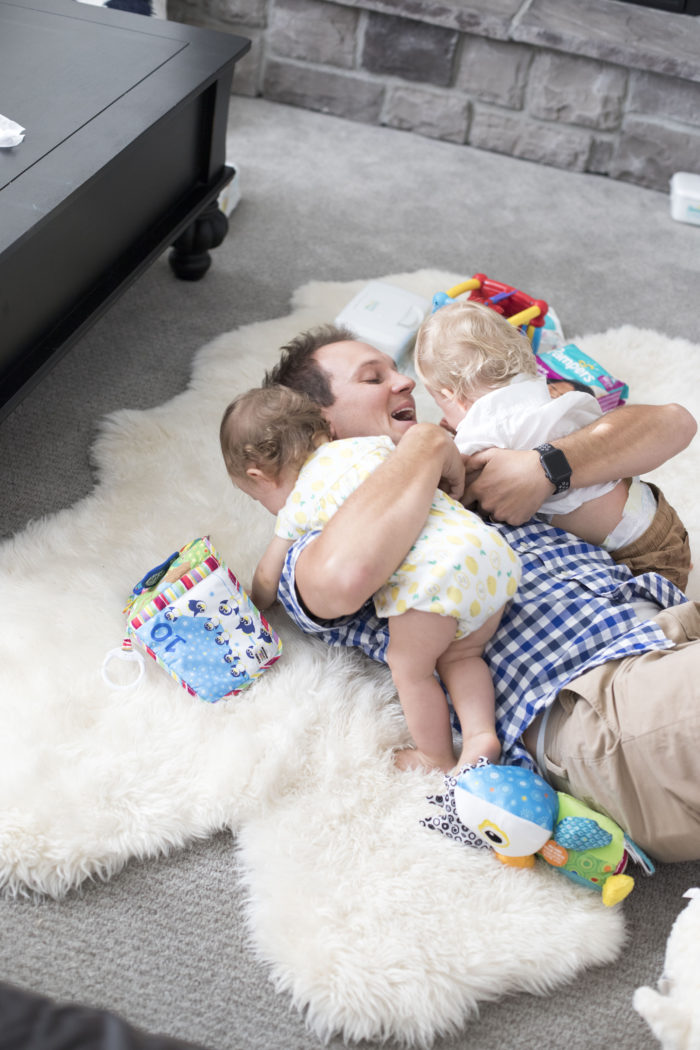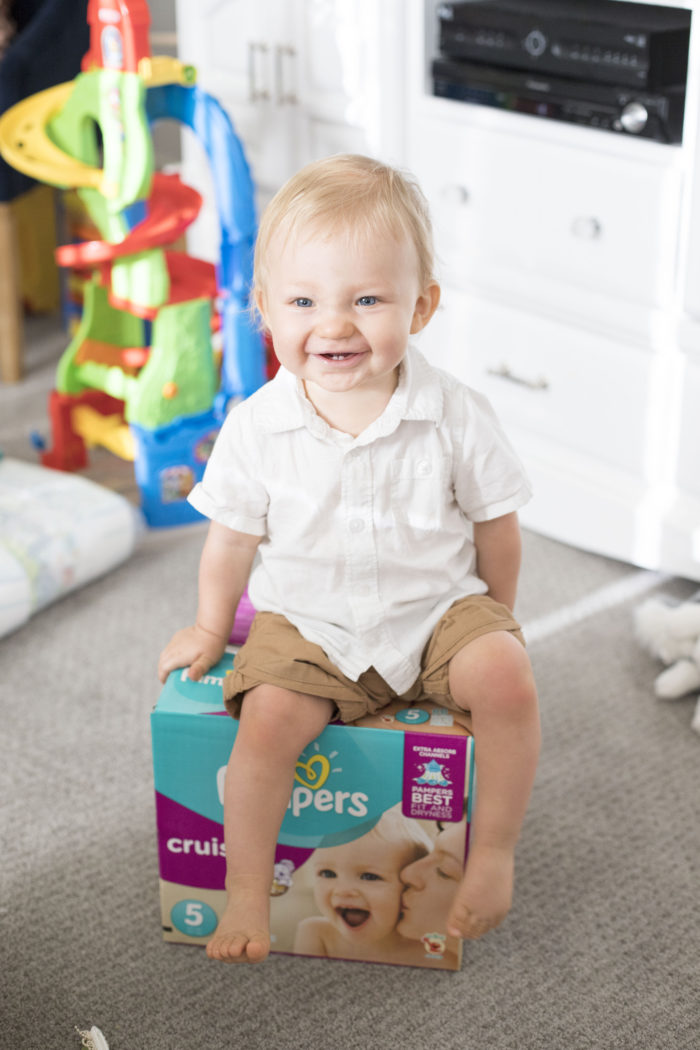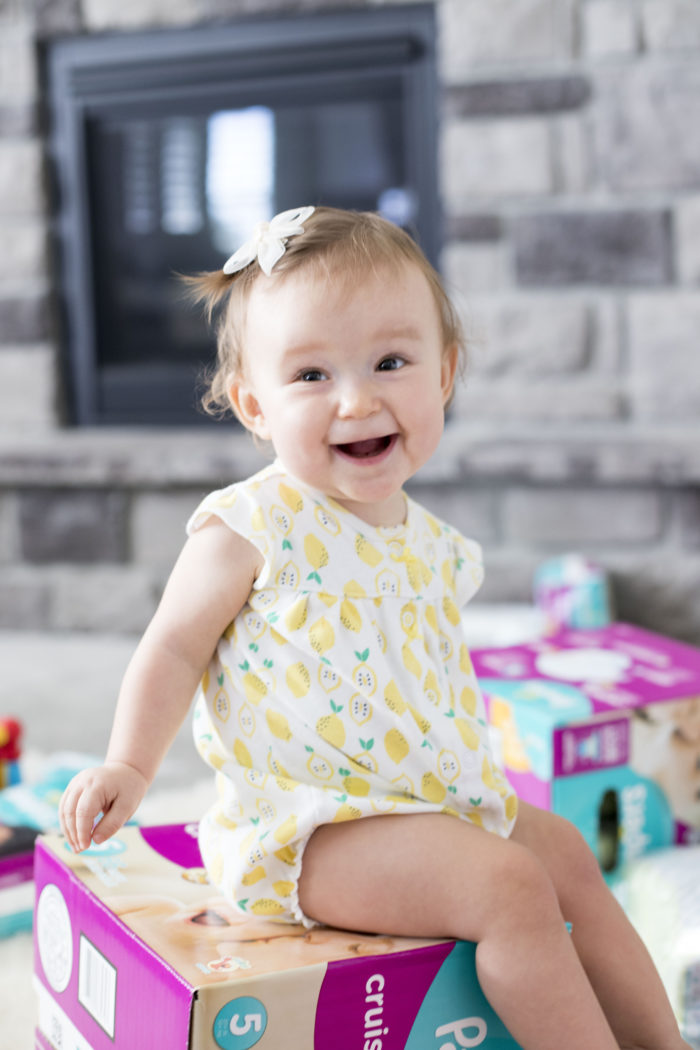 This post is brought to you by Pampers, a brand that I love and use every day!