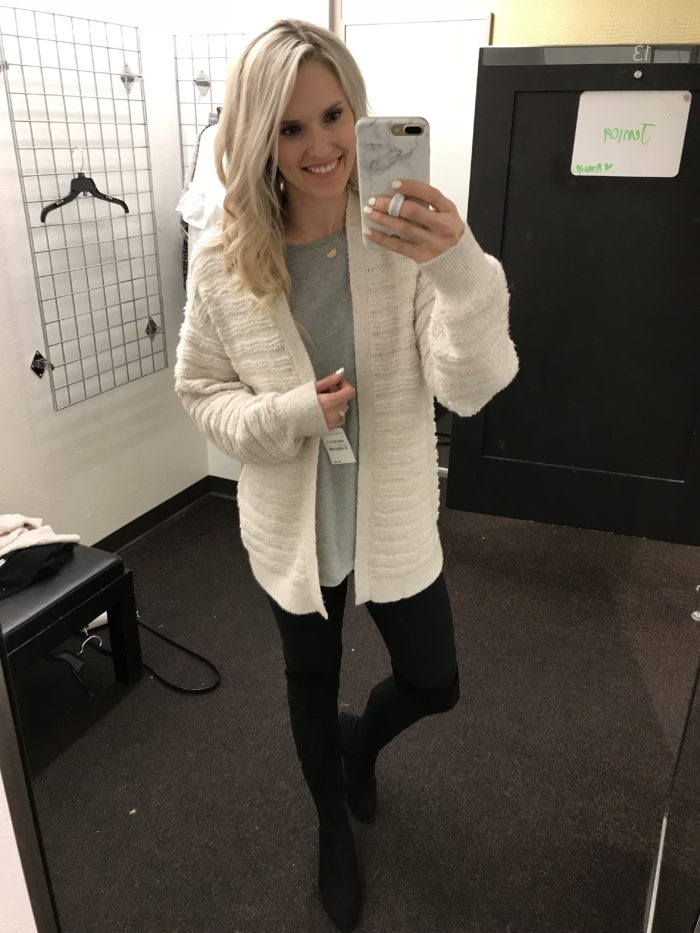 I popped into Nordstrom on Wednesday night for some SERIOUS speed shopping. Like, I picked them all out and and tried them all on it about 20 minutes. I don't know why I even go to the gym. That was a workout. I love trying things in on in-store for you because it's SO hard to know just by looking online whether something is good quality and what size I will need. I did the work for you, sisters! I got 'yo back.
These are the jeans I'm wearing, only $45 and JUST like designer.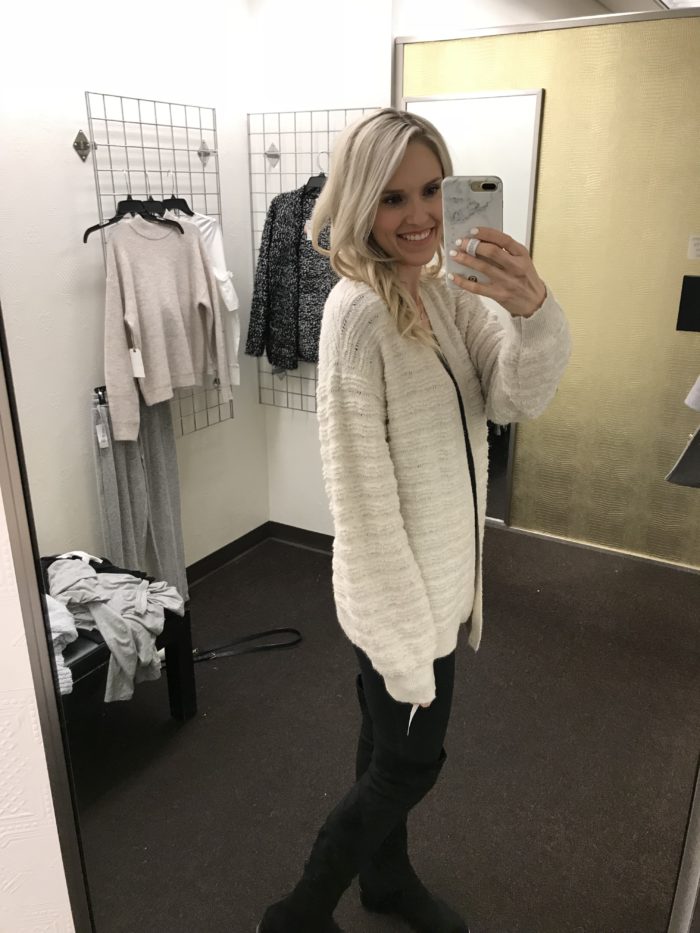 This is a cardigan that I NEVER would have bought online. It just doesn't look flattering. Well, people, it is. And it is SOFT. Like so soft that I'll throw it on over my PJ's when I'm walking around the house and want to be cozy. I LOVED it. I'm wearing a medium in this and it's over-sized but I also tried on the small and it's true to size.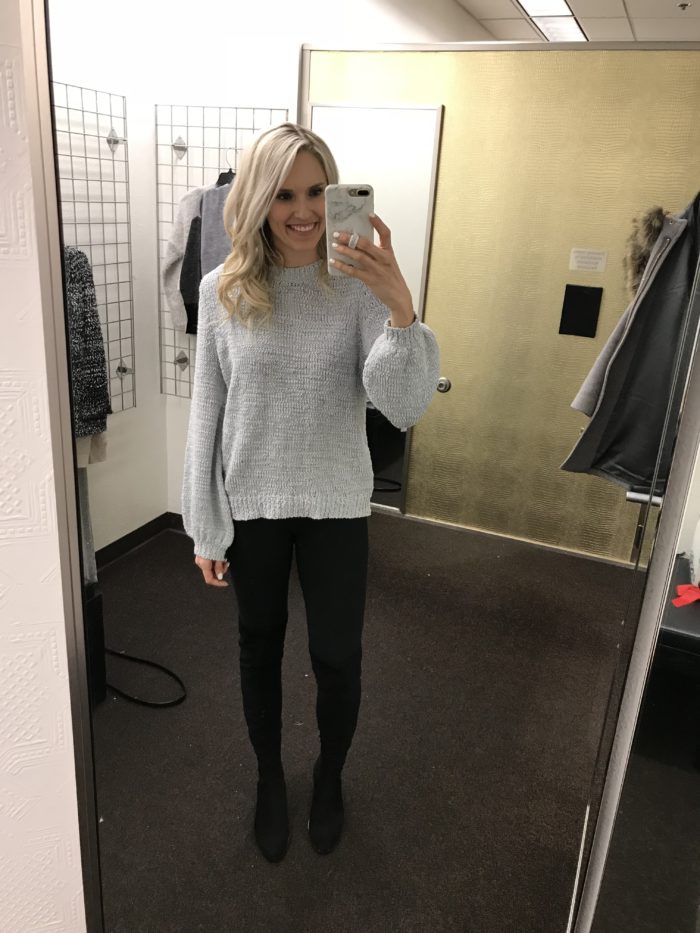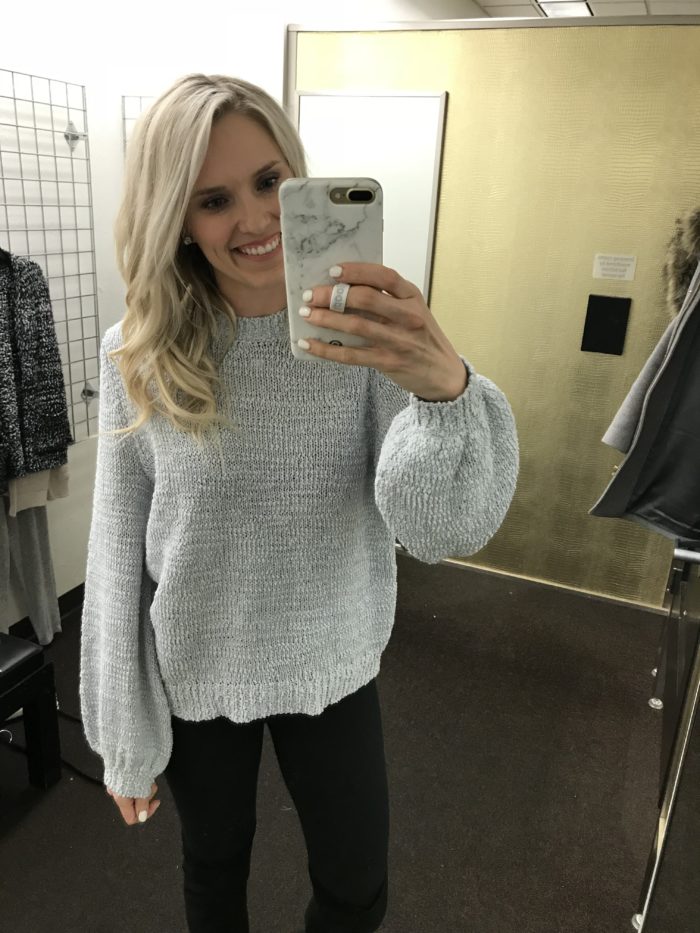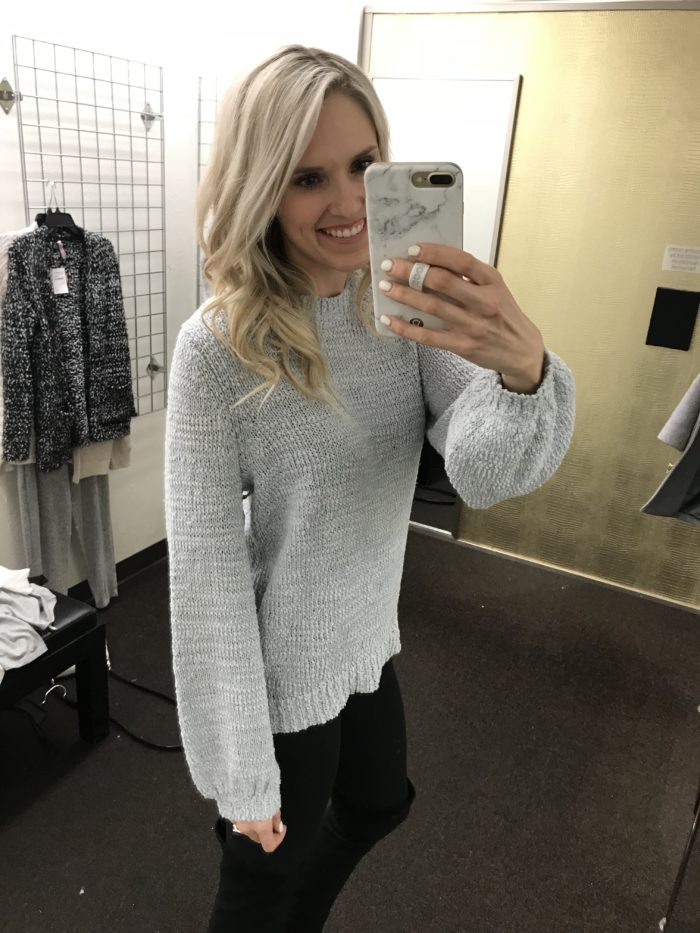 I love the fit of this sweater. It's a bit thinner than a super thick and cozy sweater and not as soft, but I like the fit a lot and I like that I won't get hot wearing it running around the house with my babies. I really like the sleeves. I'm wearing a medium so it runs one size small.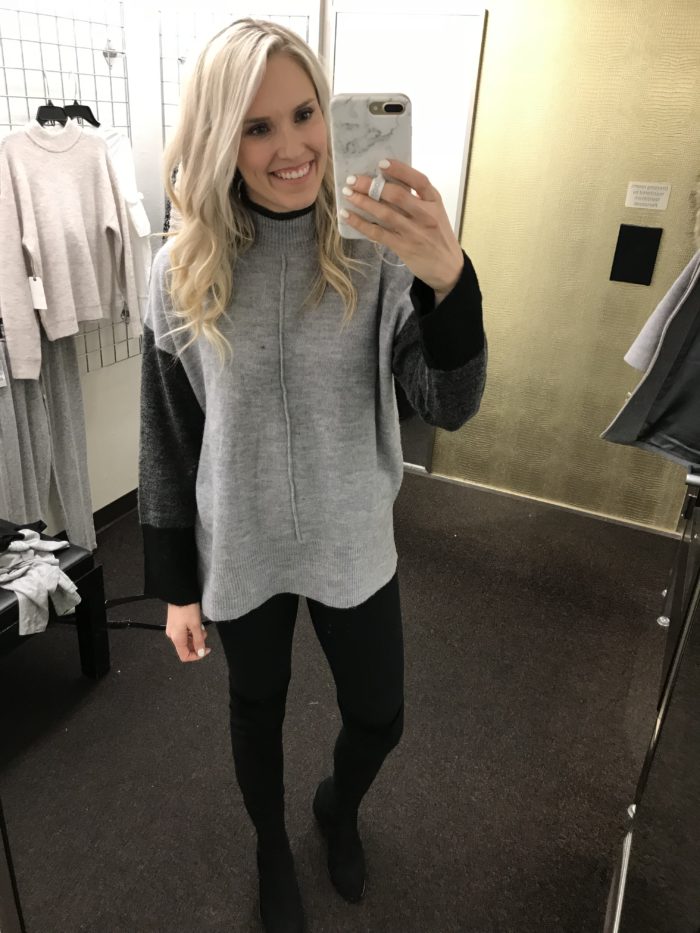 This sweater is a neutral lover's dream (hi, that's me). I love that it's a nice and loose fit, and long too. I'm wearing a small.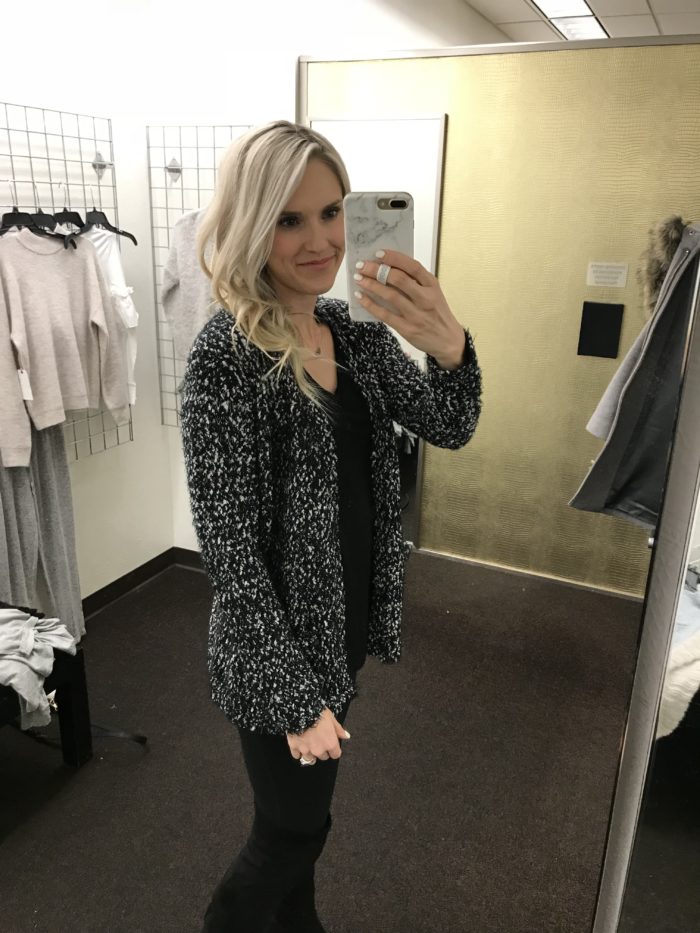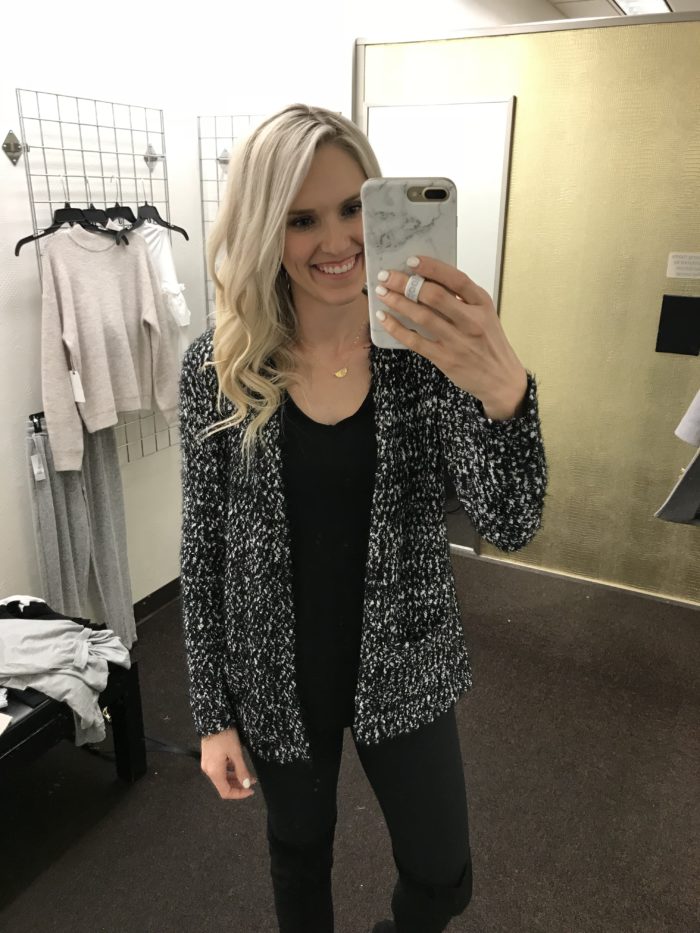 This cardigan is COZY. Like SO soft and plush and thick. I LOVE it. I'm wearing a medium in this so I think it runs one size small.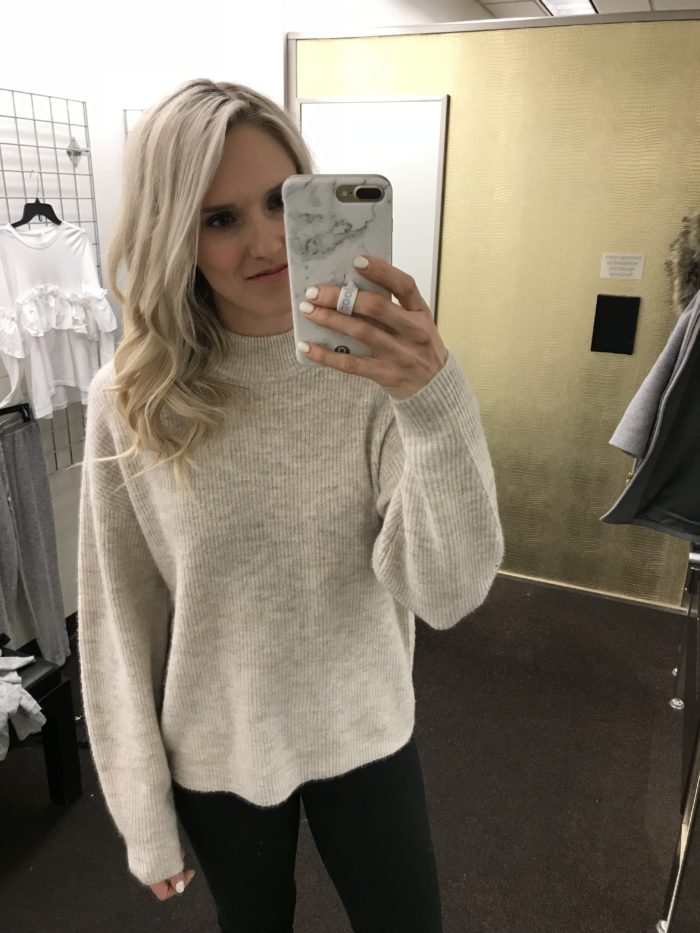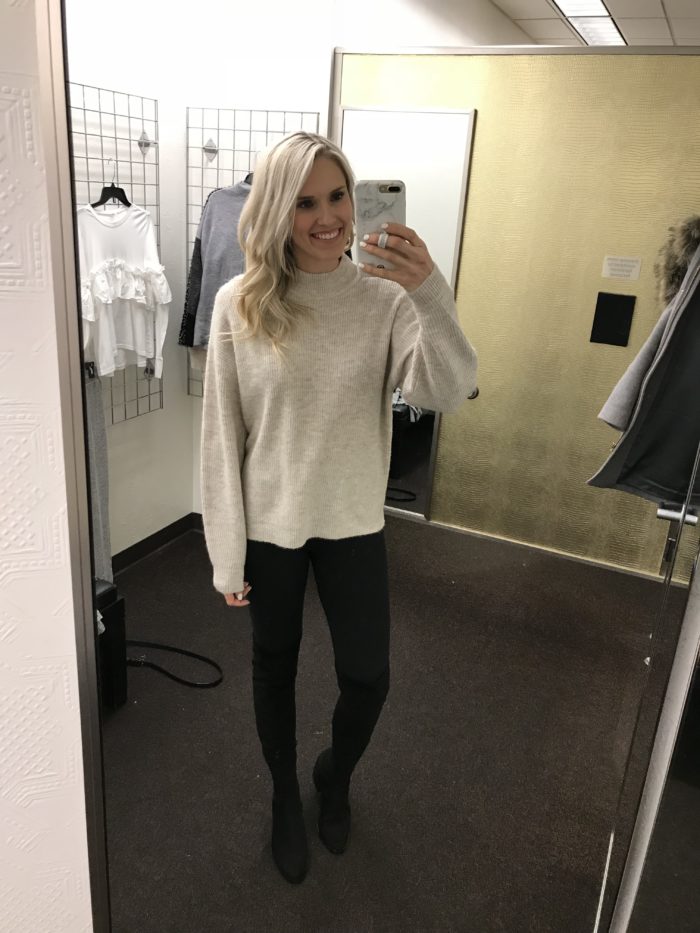 This sweater is COZY soft and super high quality. I love the length of the sleeves and body. I'm wearing it today!  It's incredibly soft but I can tell that it won't pill. I LOVE IT. I'm wearing a size small so it's true to size!
---
---
ALL OF MY FAVORITE SWEATERS RIGHT NOW!
---
---
Make sure to click on each image to take you to that item. Many of these sweaters are on sale and under $30!