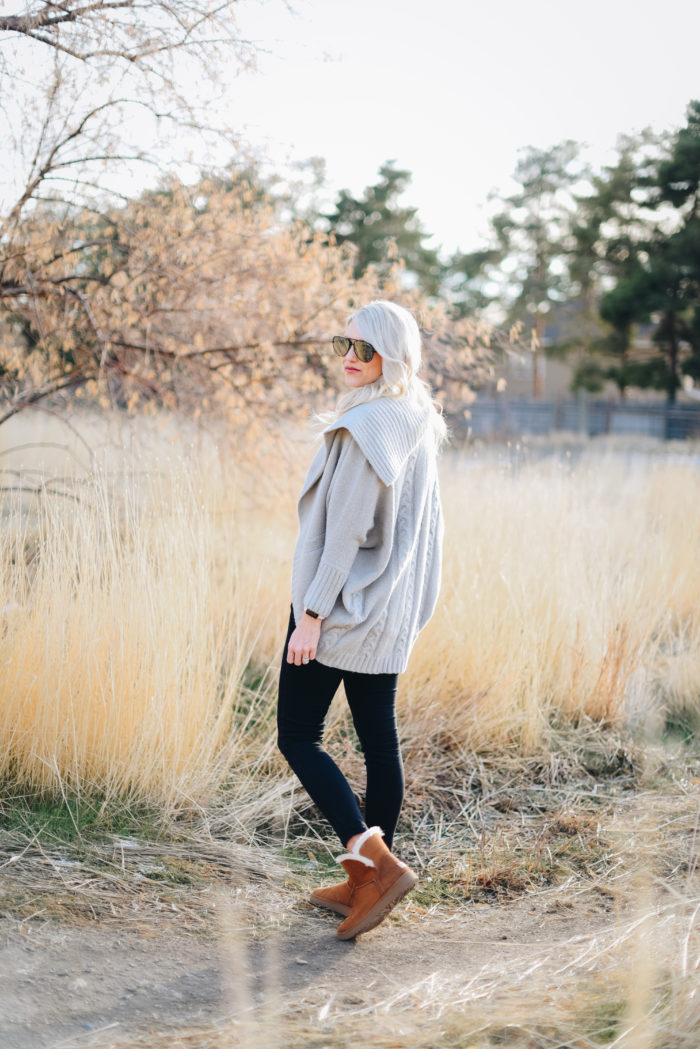 It's that time of year where all I want to wear are cozy sweaters! I also want to look pulled together, so I have teamed up with an awesome new online boutique that I am really excited about. I scored a huge discount for my people. These sweaters are all amazing quality…so amazing that my photographer Caitlin even said, "wow, I love all of the textures of these sweaters." Amen, sister! Side note: these pictures were taken in the empty lot behind my house and I just stacked them on top of each other and changed in the field. Ain't nobody got time to run back inside and change. Don't worry girls, I had a shirt on, and luckily it wasn't too cold. This is a busy mama!
K, let's get started. For sizing reference, I am wearing a size small in each of these and they run true to size. Their site is already 40% off right now, and if you use code JENICA20 you get an EXTRA 20% off. YES!!
---
---
---
---
This little number is the perfect layering friend. The fabric is really, really thick and warm. It's cozy and so soft. It's on sale for $39.99 with the code!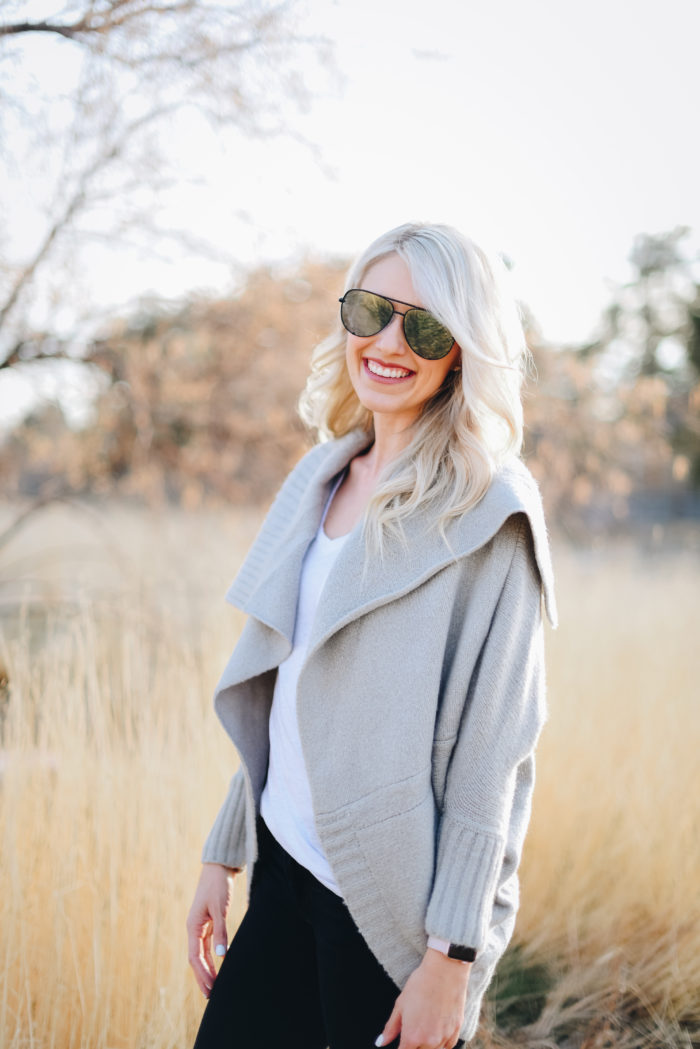 ---
---
---
---
If you have the budget to buy one sweater, THIS is the one. I've never felt a softer sweater. EVER. As soon as the shoot was over, I put this one back on because I felt like I was being embraced with a warm hug by a really friendly polar bear. Tyler gave me an extra long back rub because I had this on ("wow!! This is soft!") so you could say I'm winning. It is the coziest thing I have ever worn, I love the longer sleeves and that it's a bit longer in the back, and it's only $31.99 with code JENICA20.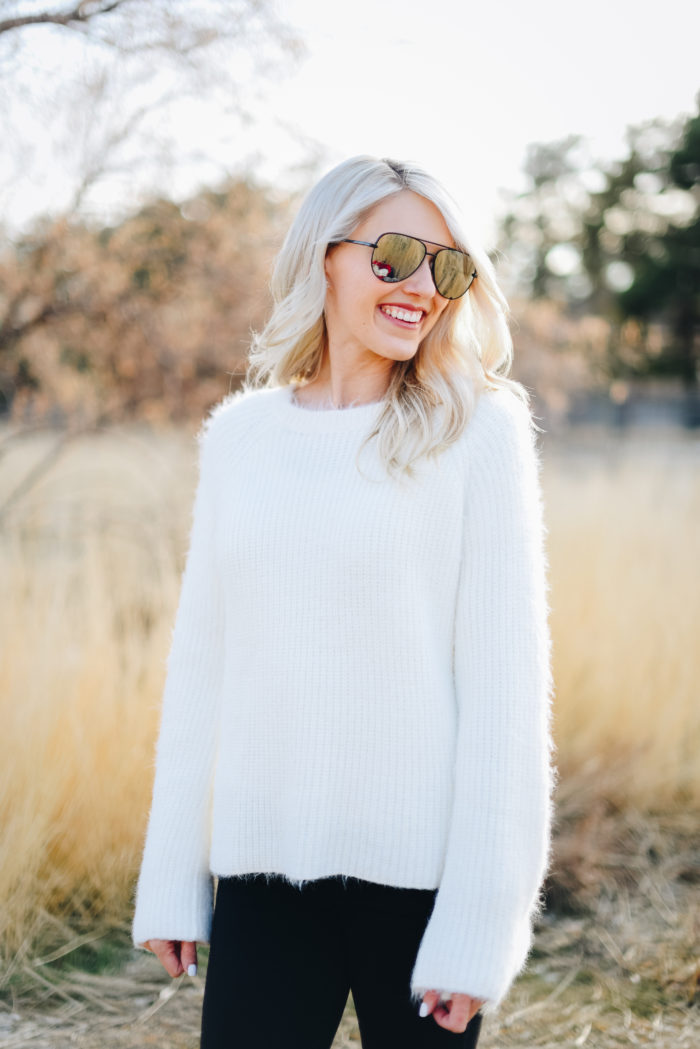 ---
---
---
---
I love this cardigan because the material is incredibly soft, and I also like that the sleeves are a little bit shorter. This would be super cute to wear with a long sleeve shirt like this one (my fav) with the sleeves of the shirt a bit past the cardigan. This cardigan drapes really nicely, too. I love the way it fits and I love the color. It's only $31.99 with my code!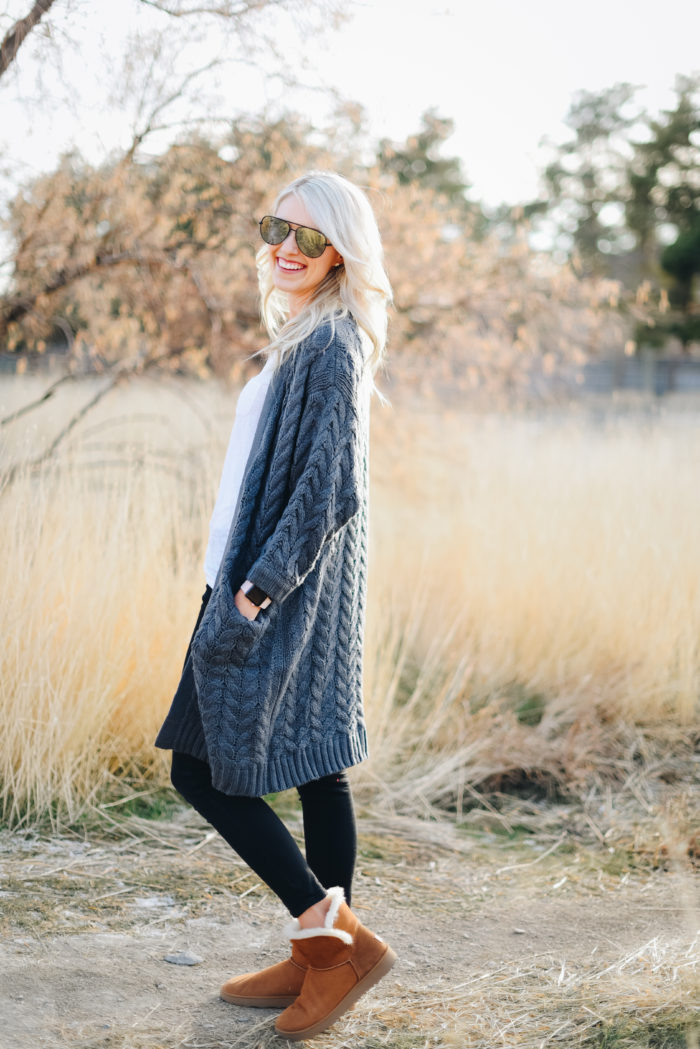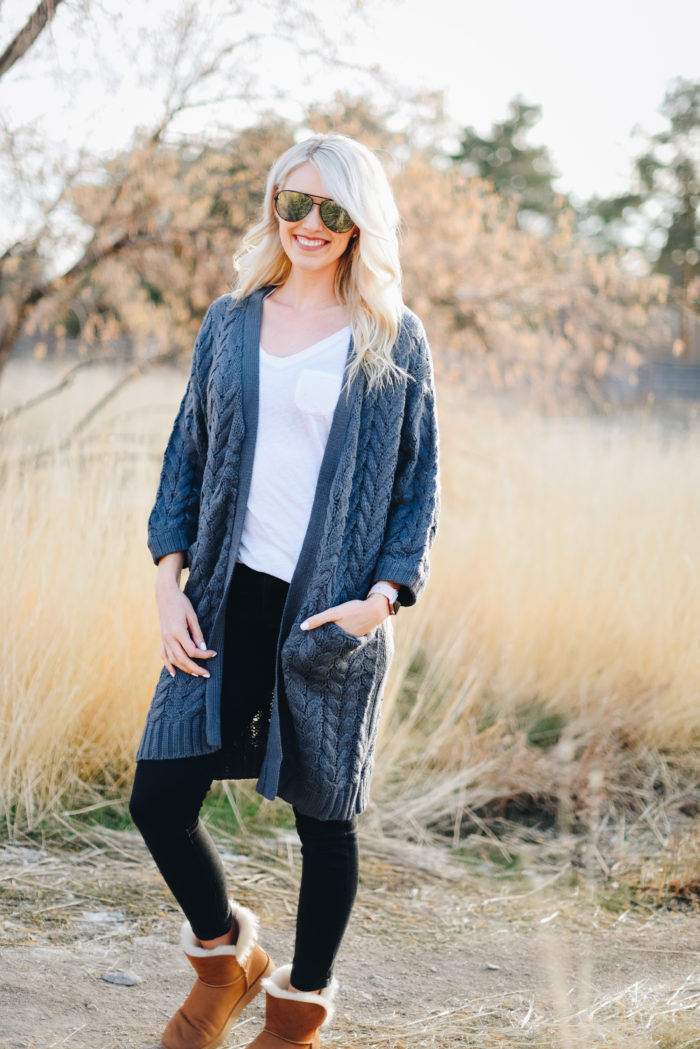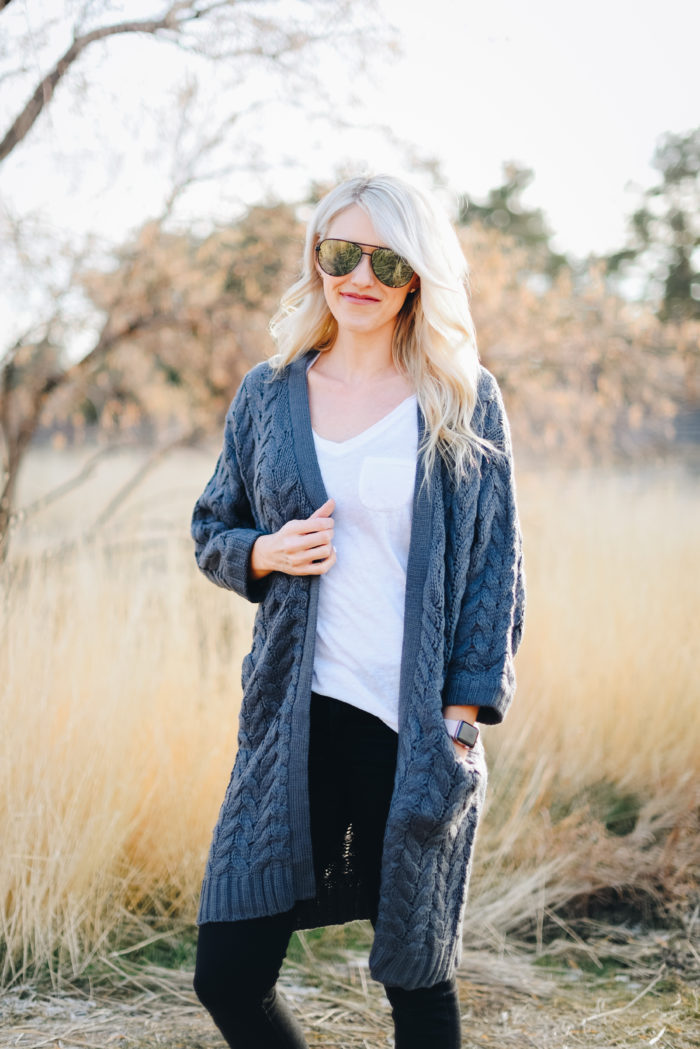 ---
---
---
---
I love this dolman sleeve sweater because it will be y0ur go-to when you're in a rush since it doesn't require layering. It goes with denim, black denim, leggings, joggers…you name it. I find myself in a big rush with the twins, so throwing this sweater on makes picking out my outfit easy. We all know I'm all about easy. It's only $39.99 with code JENICA20!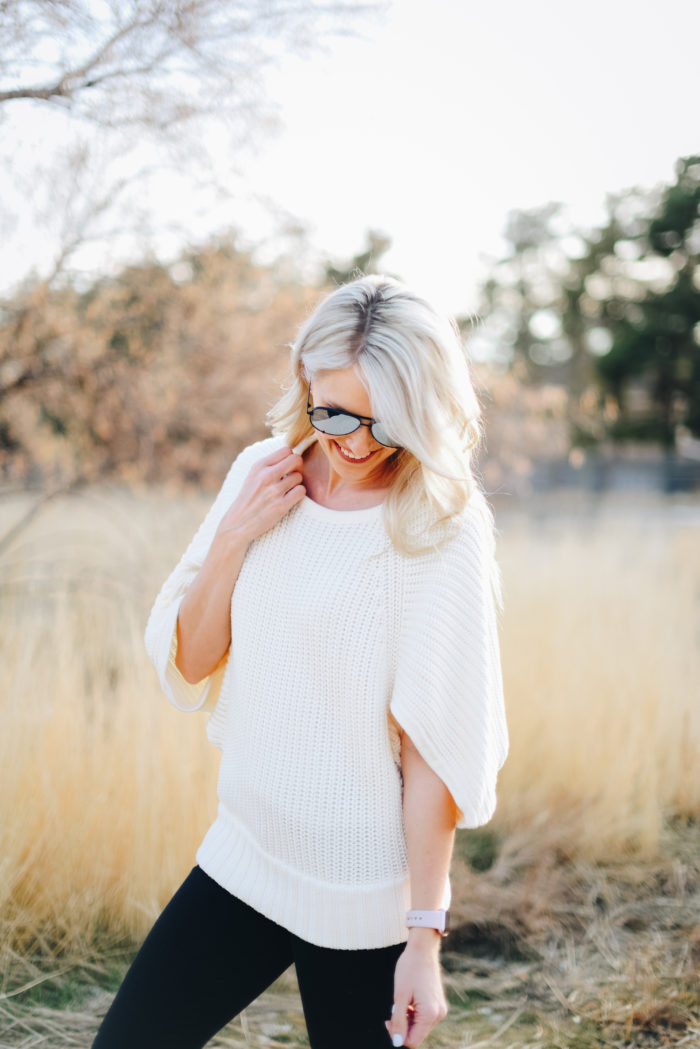 ---
---
LIGHT BLACK AND WHITE CARDIGAN
---
---
If you're someone who likes to layer, but you don't want something too heavy or you get hot easily, this cardigan is your new best friend. It's incredibly light and airy, and I love the neutral colors. This can easily be thrown on over a grey, white or black tee shirt and you're out the door. No one will ever know that you only had 5 minutes to get ready (except me, and I'm really good at keeping secrets). This cardigan is only $31.99 with my code!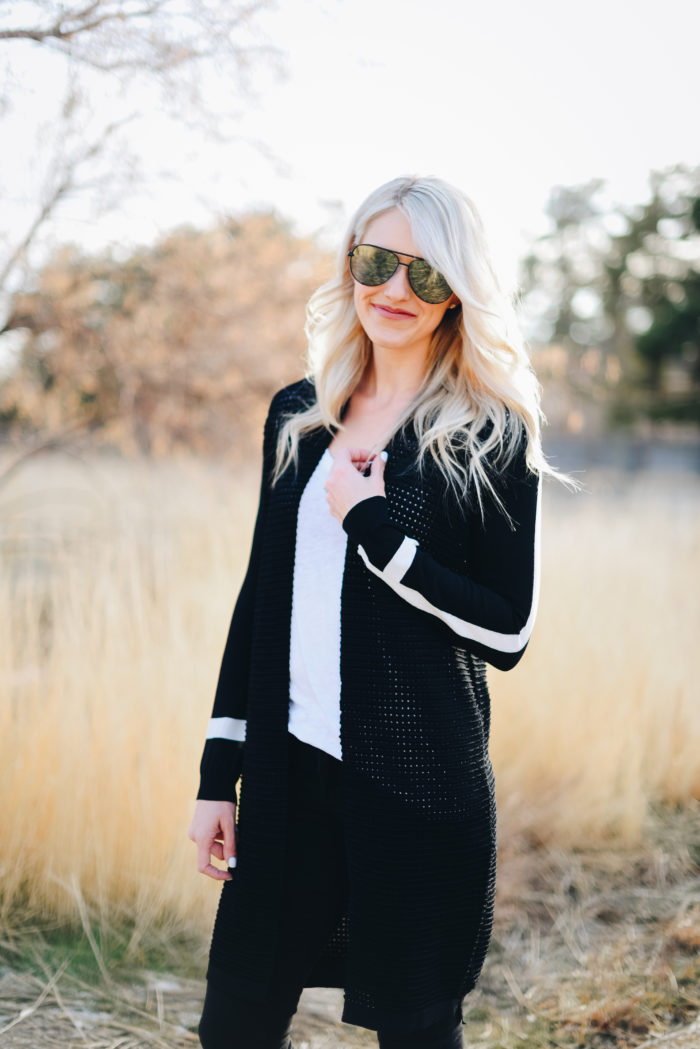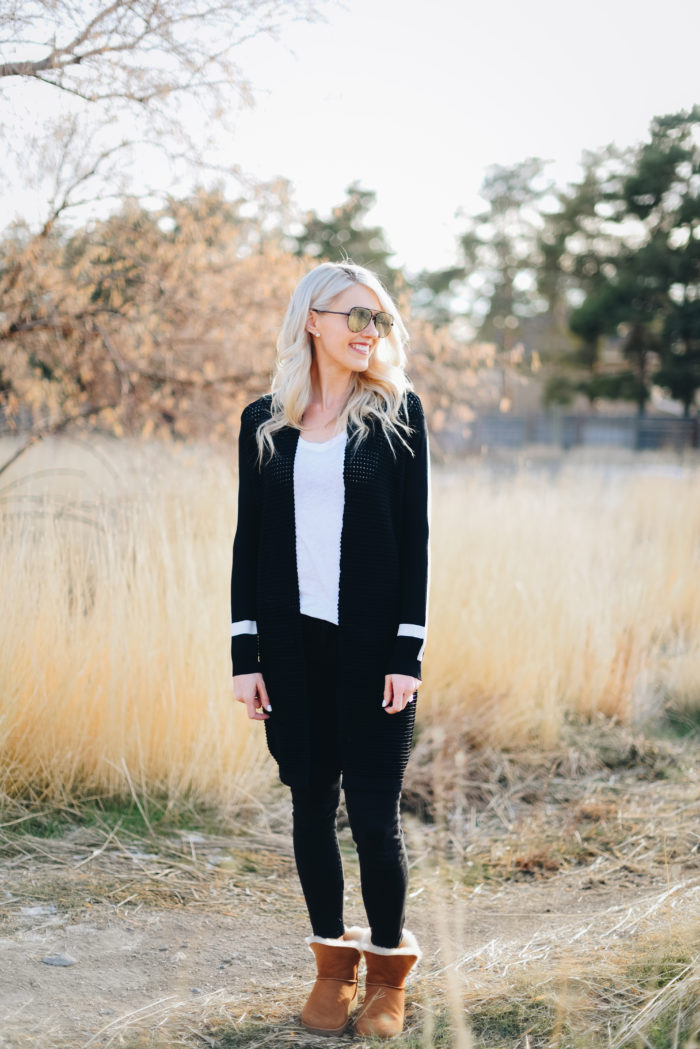 Remember to use code JENICA20 at checkout to get an extra 20% off on the already 40% off reduced prices! Click here to shop the entire site. These deals are unbelievable and I'm shocked that they can sell such high quality pieces at such great prices. I can't wait for you to feel the material!
---
---
OTHER CLOTHING AND ACCESSORIES IN THIS POST
---
---
Boots (on sale!) | Sunglasses | Jeans (only $45 and just like designer) | Tee | Earrings