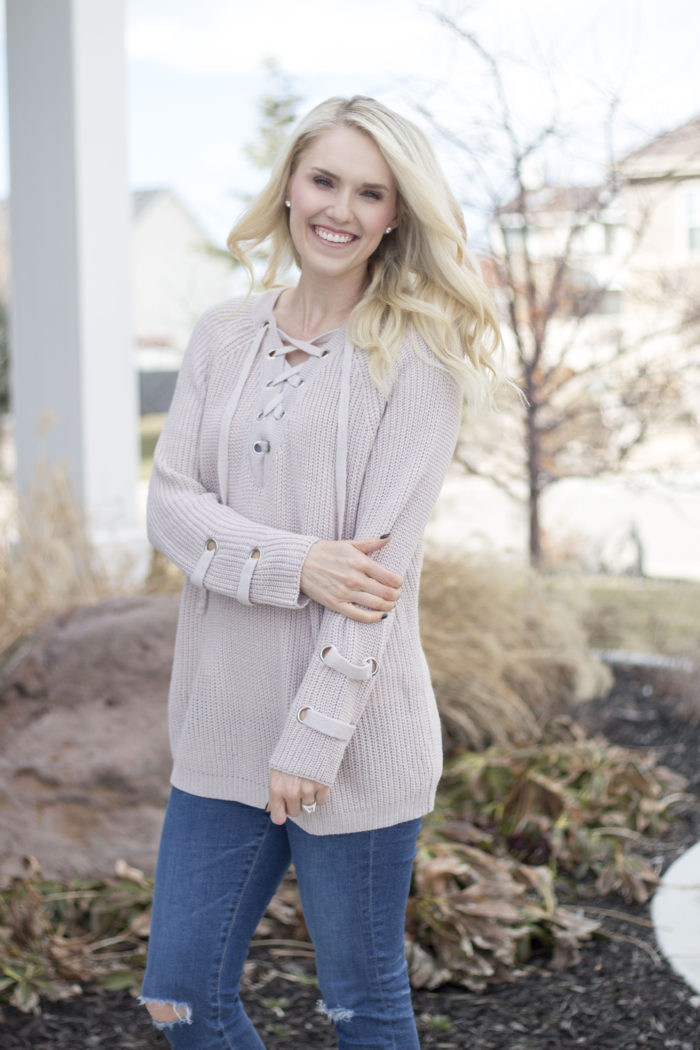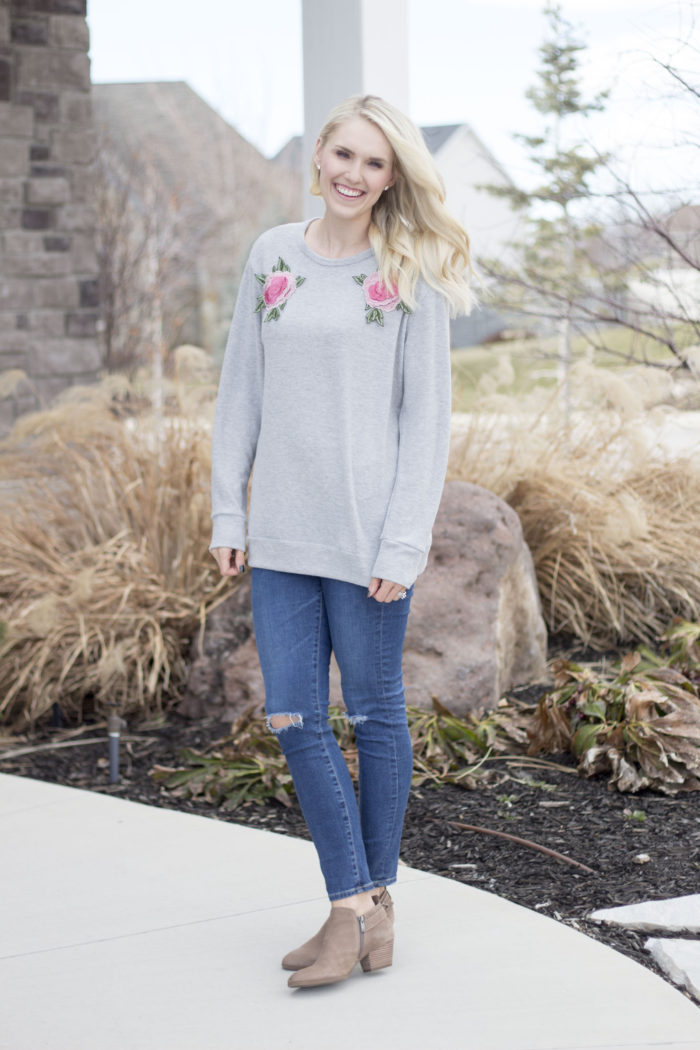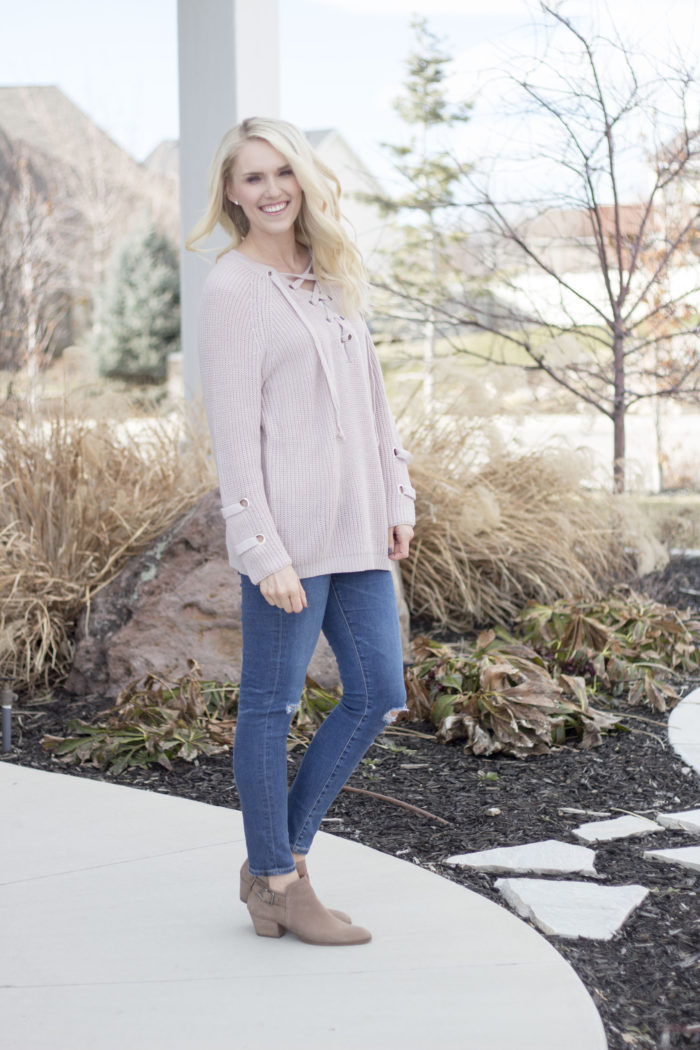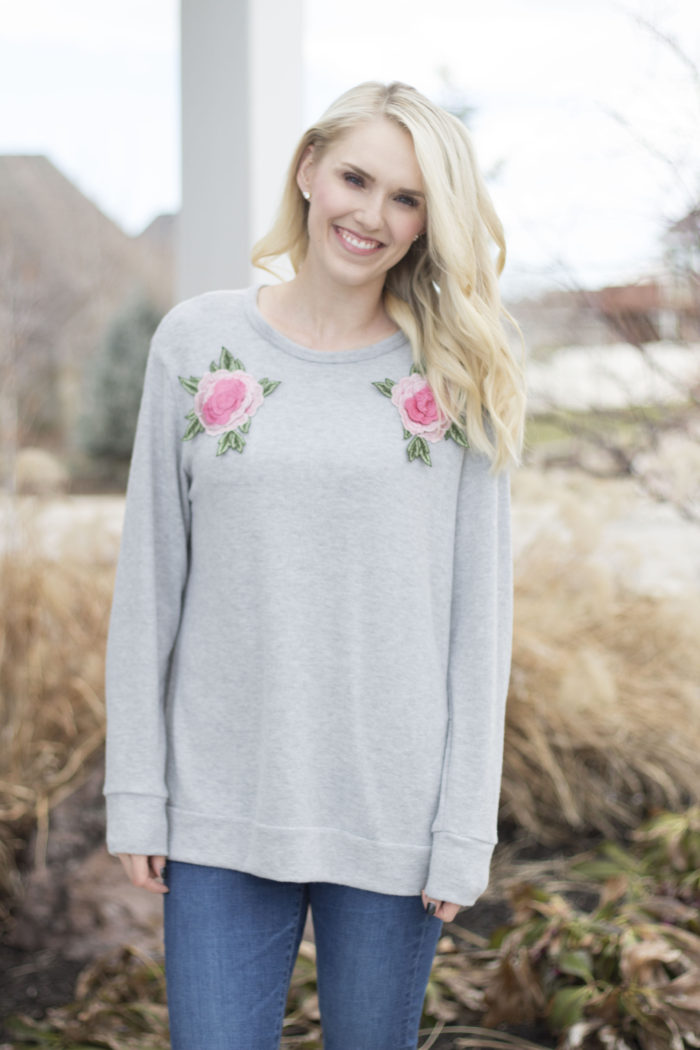 Blush sweater: Cents of Style | Booties: Nordstrom (50% off!!) | Rose sweater: Cents of Style | Jeans: Nordstrom
Don't let an overcast day fool you…check out those squinty eyes! I didn't even realize it until I looked at these photos. What a looker. That blush sweater, though.
I absolutely LOVE these new sweaters from Cents of Style's spring collection! Here's what I'm loving lately, and I guess every day: neutral colors + soft + comfortable + easy. These sweaters hit the quadruple jackpot. I love them to be nice and slouchy, and I like to look put together without having to put much thought into it. This blush sweater here is my favorite. It also comes in camel, cream and oatmeal! For reference, I'm wearing a small in this one, and a medium in this one (which is a little too big I think…but SO comfy!)
I hope you guys have a great weekend! I know it might sound a little cheesy, but I really do love connecting with you. Thanks for reaching out when you do. I feel like we are all friends and I hope that you know how much I appreciate you!