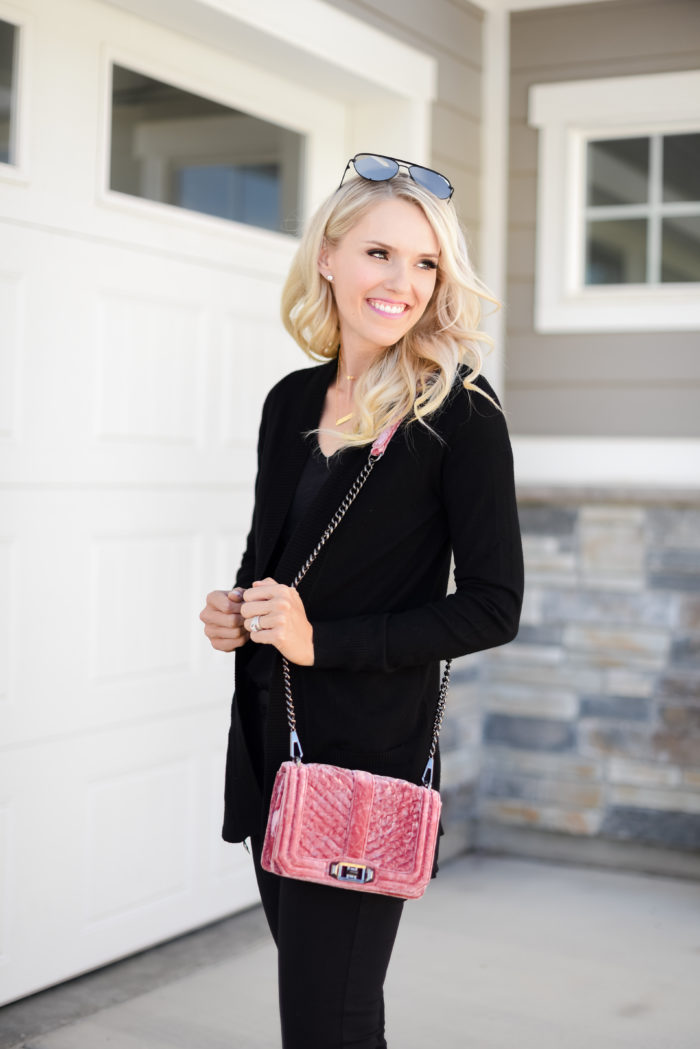 Sweater: Cents of Style (I'm wearing size small for reference) | Jeans: Nordstrom | Purse: Nordstrom | Necklaces: Made by Mary | Sunglasses: Nordstrom | Earrings: Nordstrom | Shoes: J Crew Factory (on sale!)
Remember the super, super, cozy soft sweaters that I posted about recently here that sold out really, really fast? Well…this is the EXACT SAME SWEATER, EXACT SAME FABRIC IN CARDIGAN FORM!!!!! Oh my gosh. When I heard about these sweaters I started to freak out. Like, I got so excited. And do you want to know what tripled my excitement? The fact that my friends at Cents of Style went directly to the manufacturer to self-brand so that they could offer my people a killer deal. Like…40% off!!!! YES!!! Use code FALLCARDIGAN at checkout to get 40% off making it only $26.97. Click HERE!
Now, I'm not one to try to instill panic to get you to buy something; it's my style. BUT if you are wanting this sweater, I would highly recommend buying now because these will fly off the shelf, especially at this price. It is BUTTERY soft. And I don't take the word "buttery" lightly. Not me. I like my carbs.
It doesn't pill, literally feels like cashmere, and did I mention that it is $26.97 with code FALLCARDIGAN? I can't get over how great this deal is!! You will want to buy at least 3 and I'm not joking or exaggerating. This is a great neutral sweater that can be worn all fall and winter long, and in the spring and summer in cold stores or restaurants. Try not to sleep in it, but if you do, no one can call you crazy. They'll say, "can't blame her!"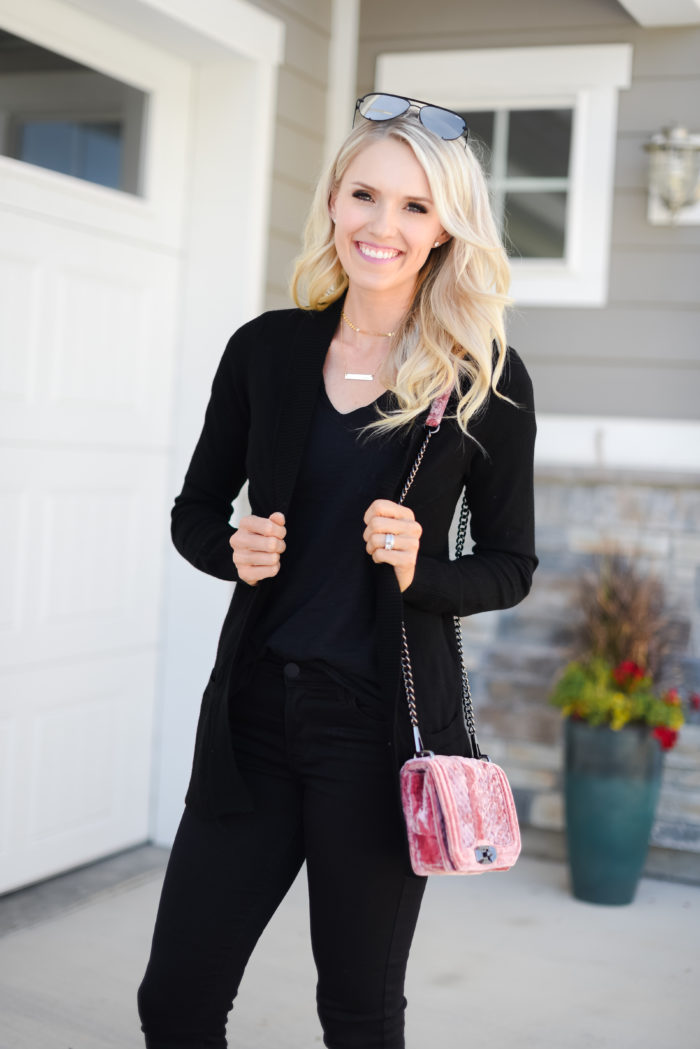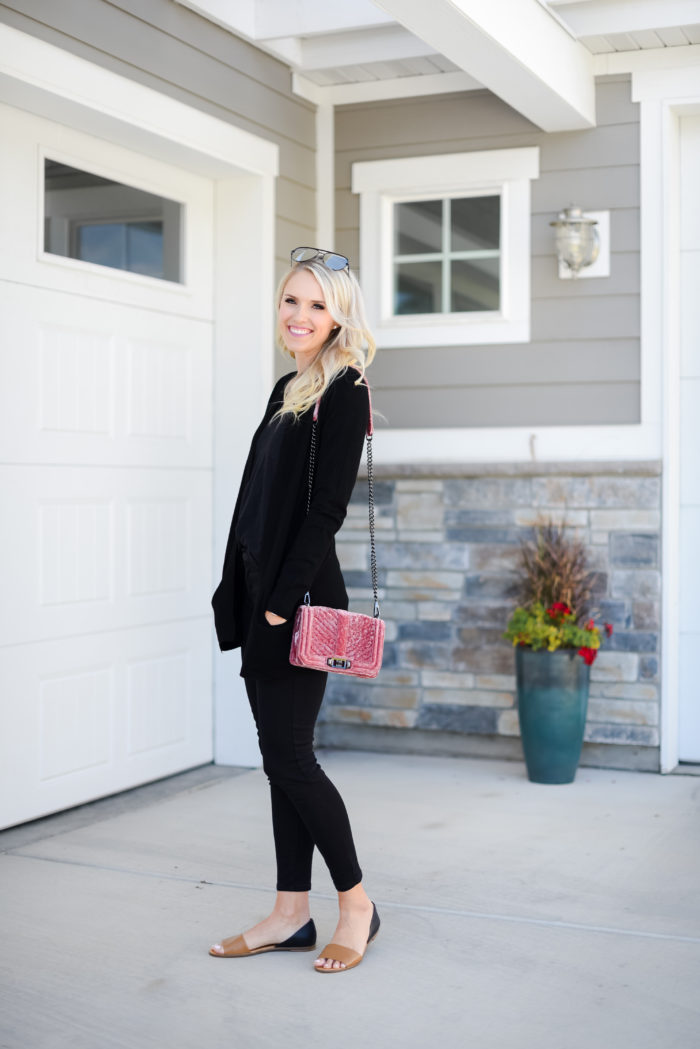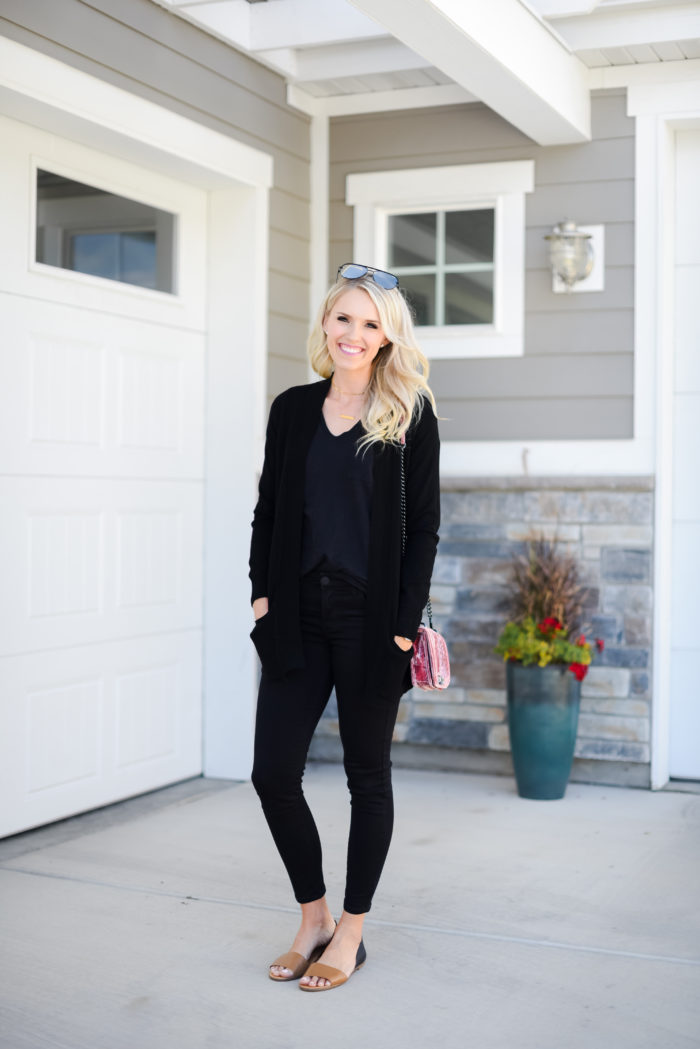 A word on these jeans: they are the EXACT same fabric as a designer denim worth $200, but they are only $45. TRUE story. My friend at Nordstrom told me about them and I had to give then a try. I have worn them for 2 days straight, laying on the floor with my babies, squatting down, kneeling down, giving them baths, and they have held their shape. I am beyond impressed and they literally feel exactly like my designer denim!! I would recommend ordering 1 size down.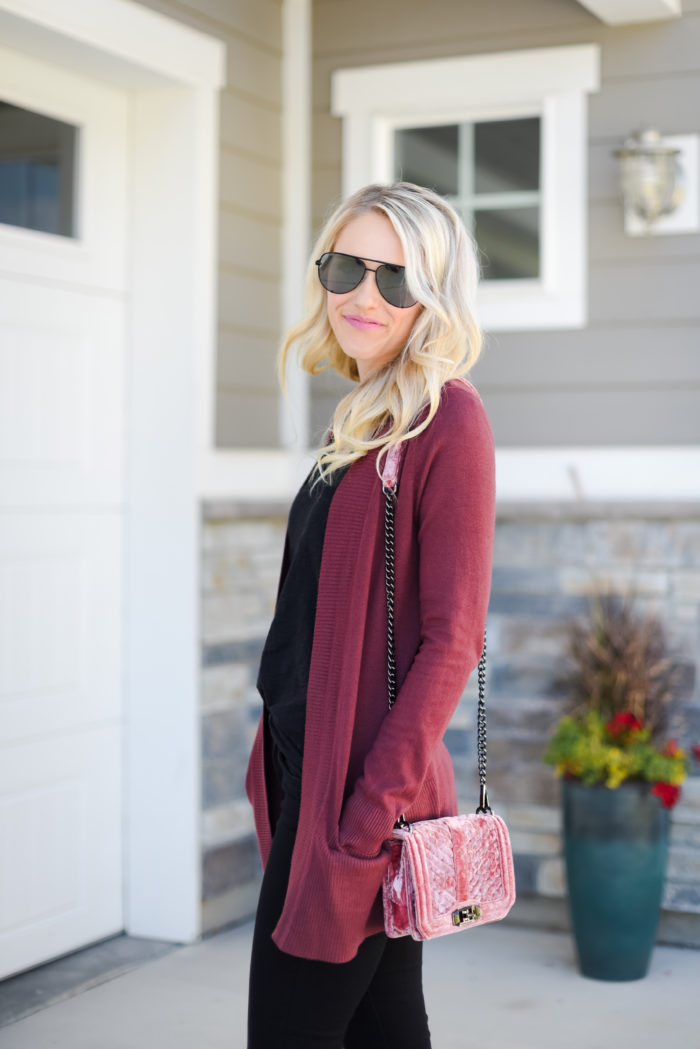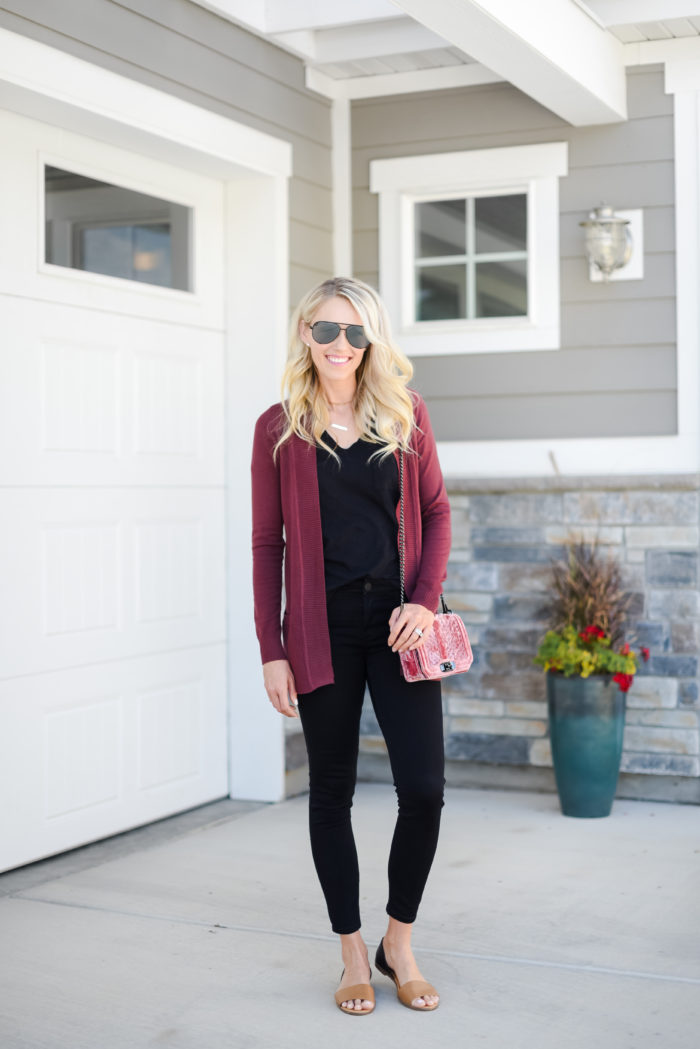 Oh, hi! Here's the sweater again in the color "dusty plum." It comes in 8 colors!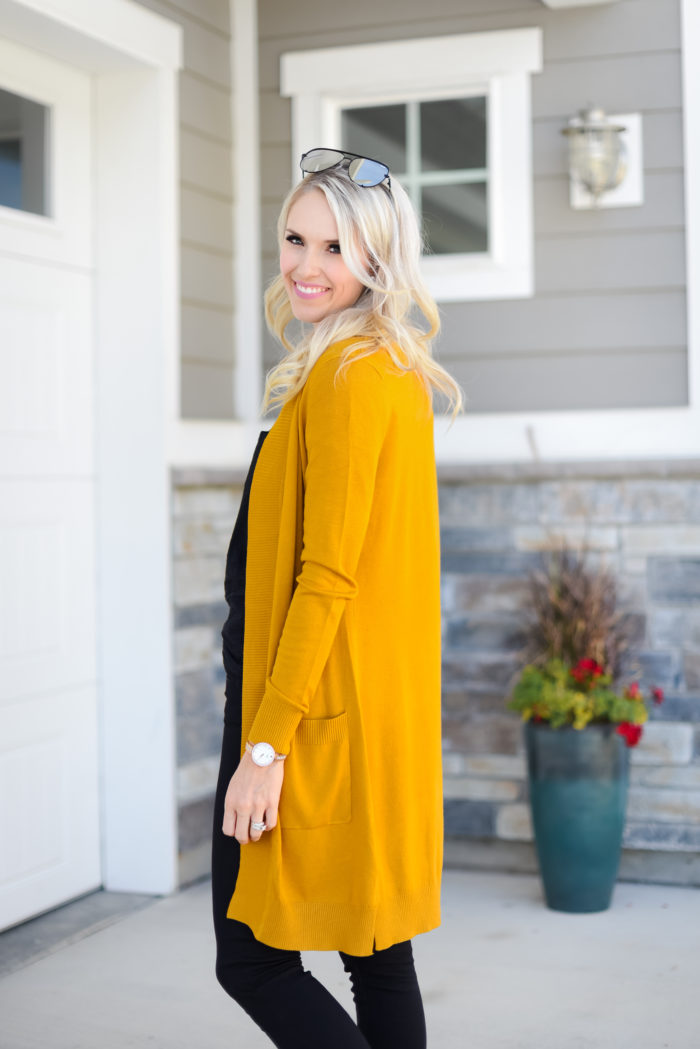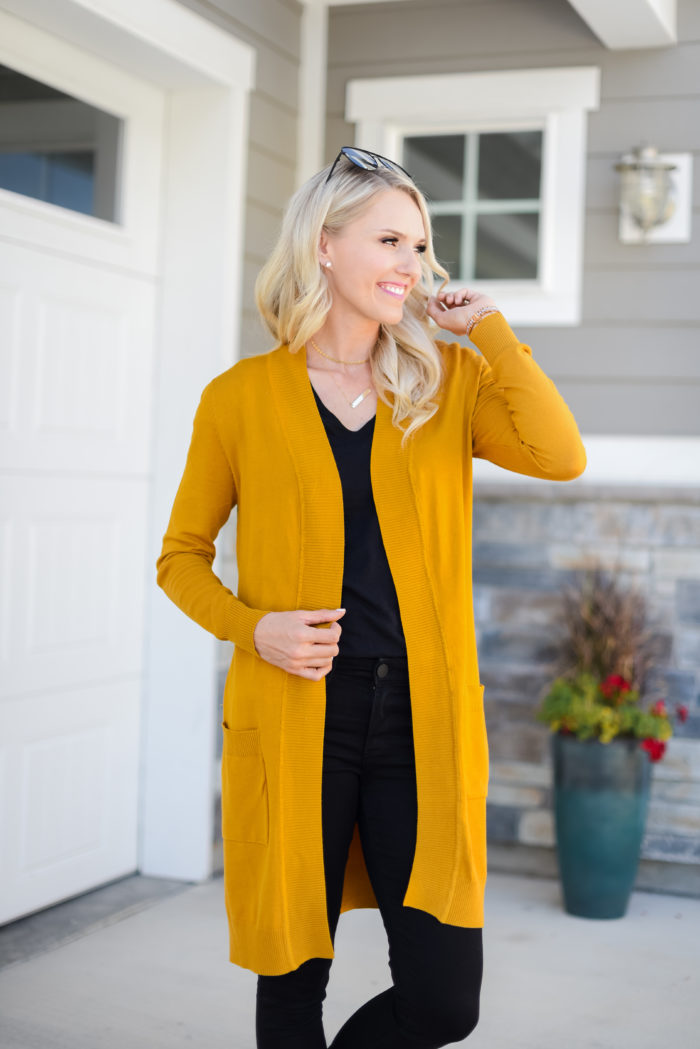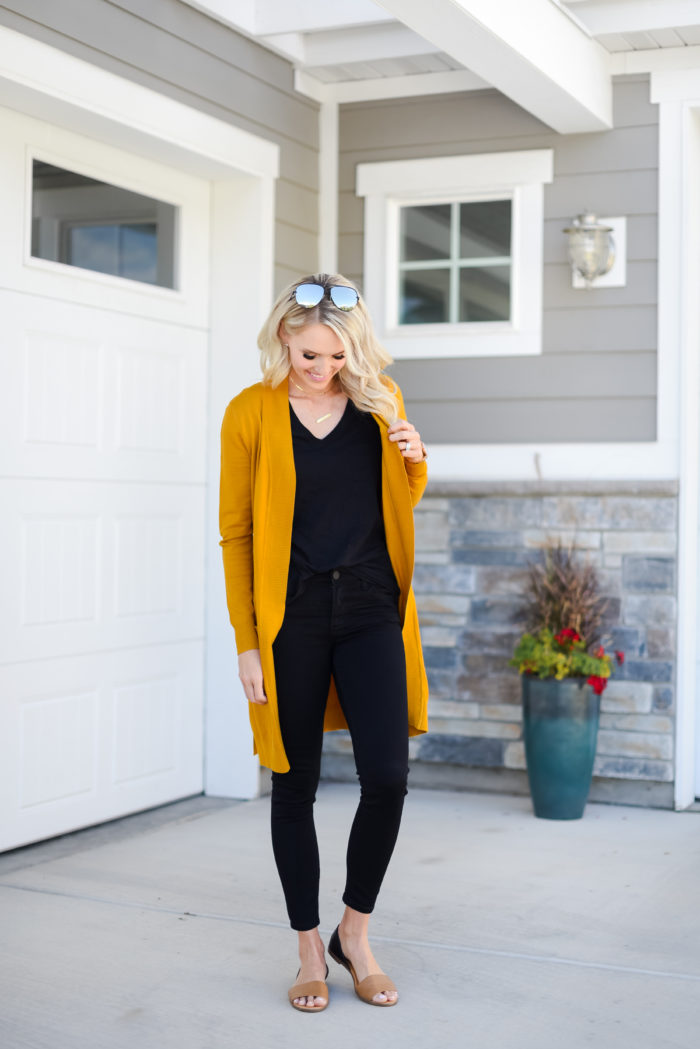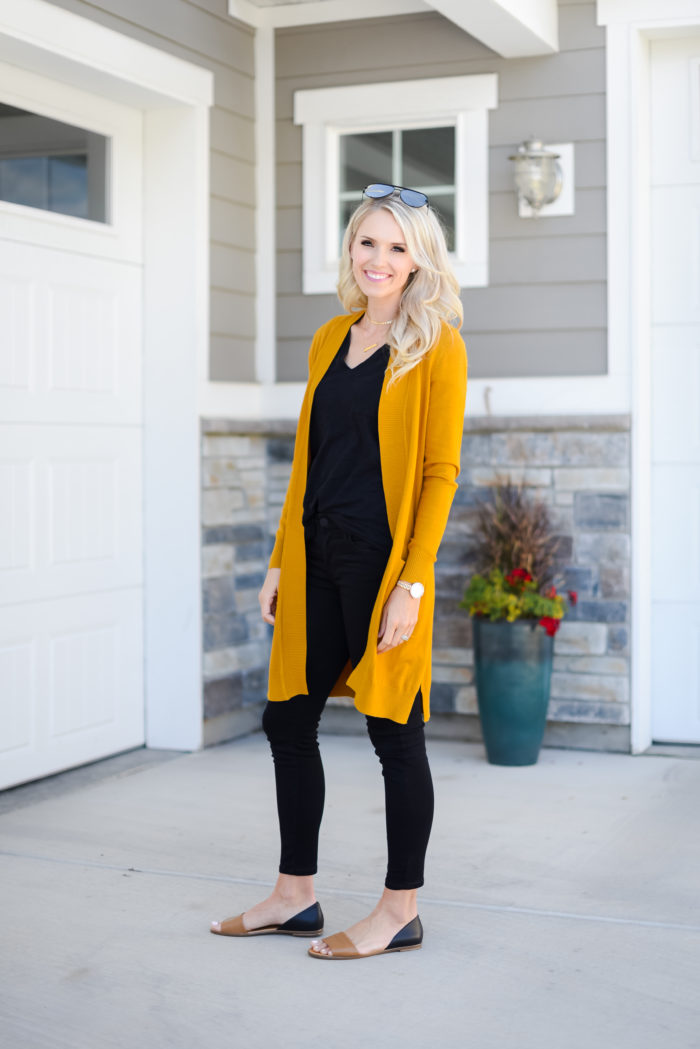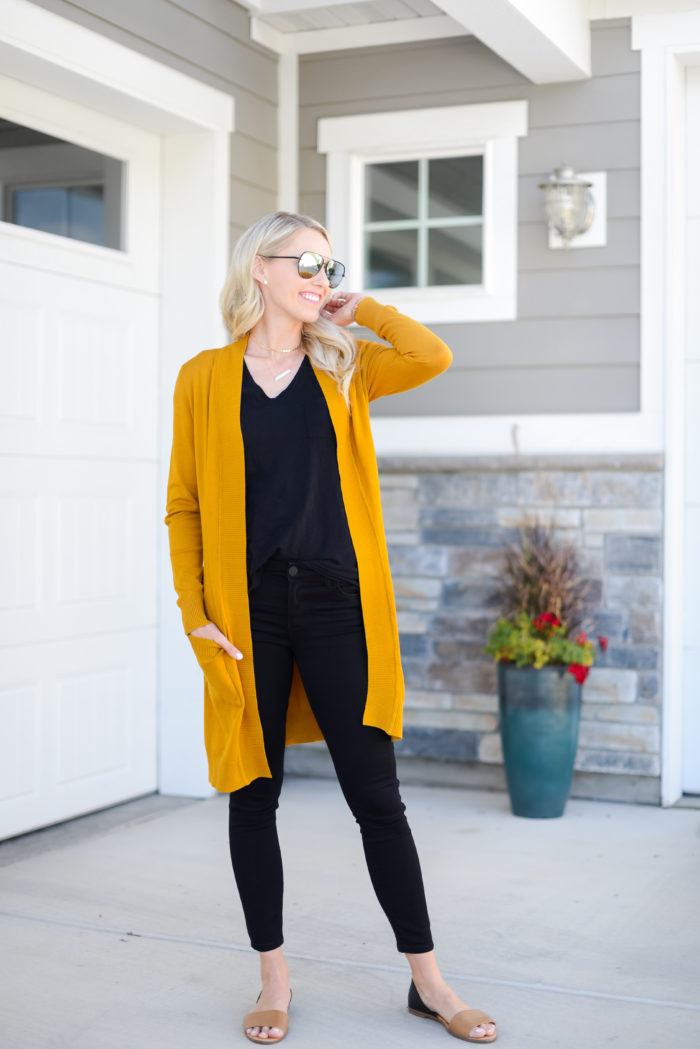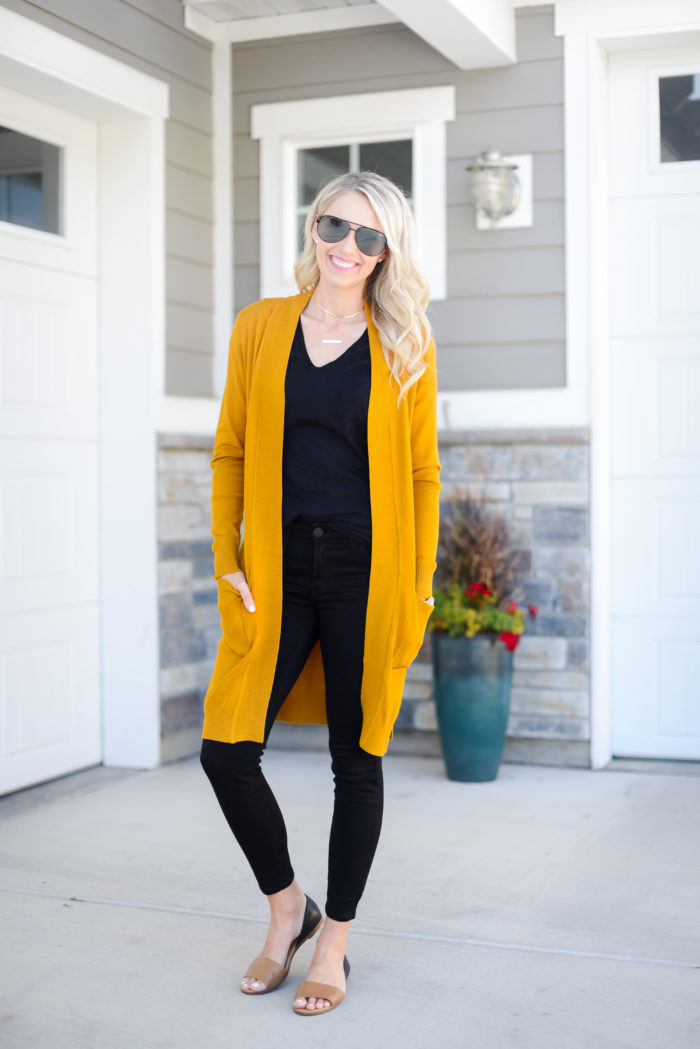 This is a longer sweater option and I really love the mustard color that I'm wearing. It's only $29.97 using code FALLCARDIGAN at checkout. YES!! It comes in 7 colors, and I love the more neutral tones as well. Surprise surprise. You guys know this about me!