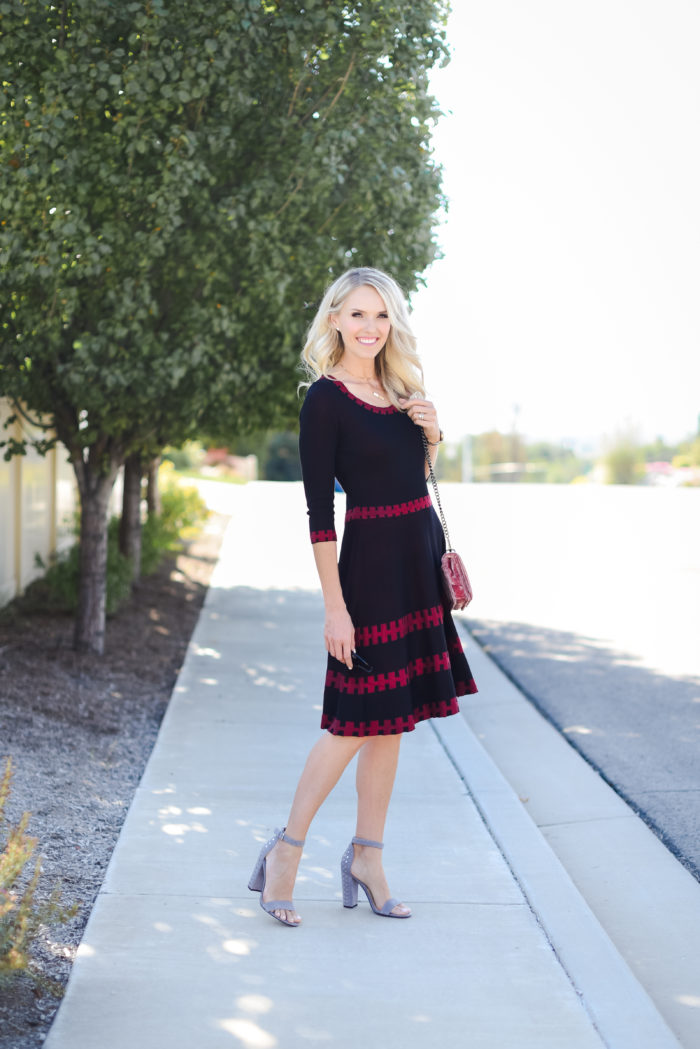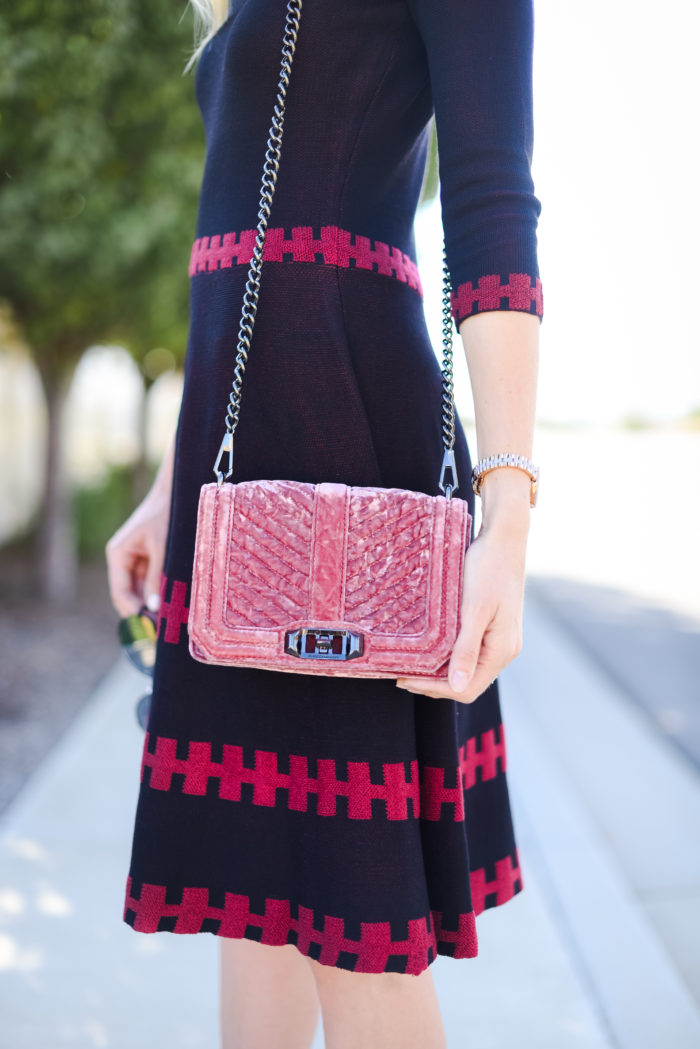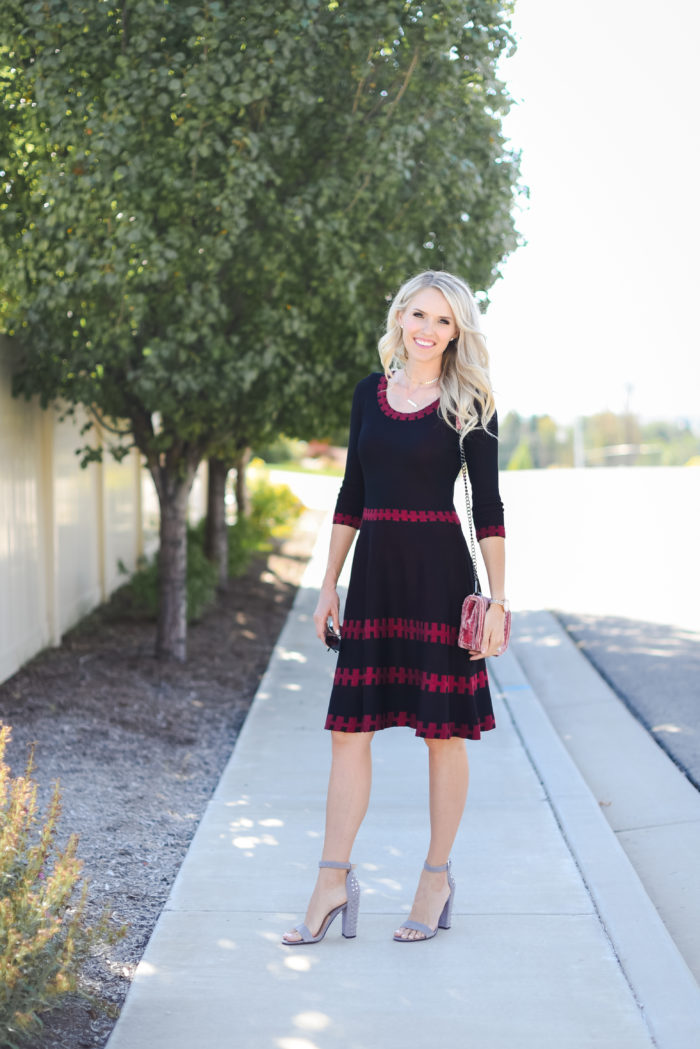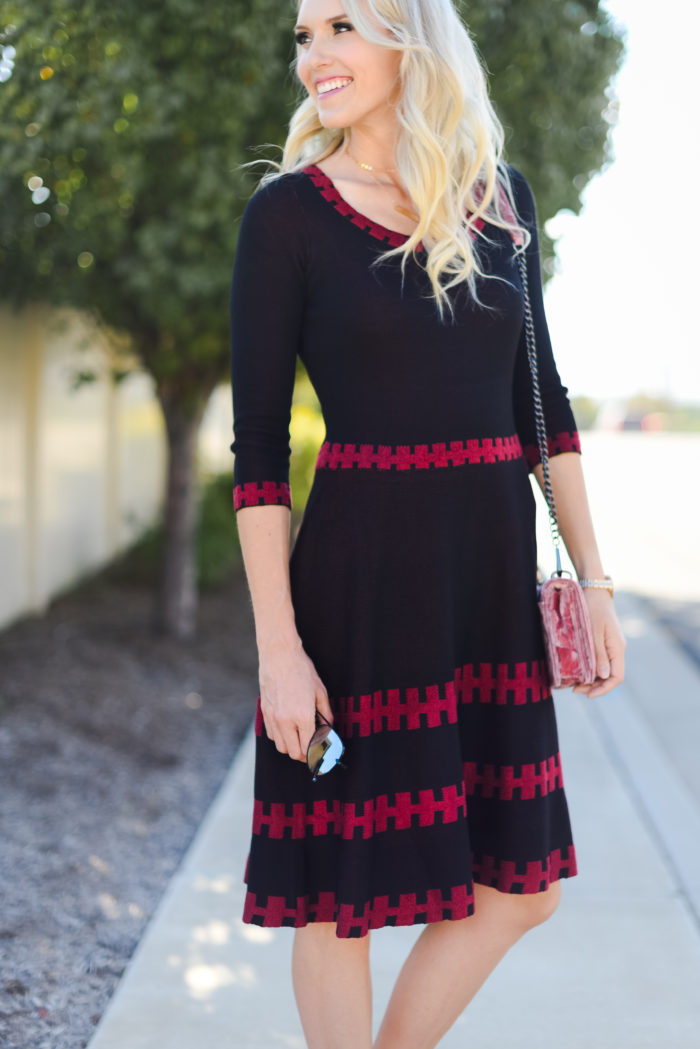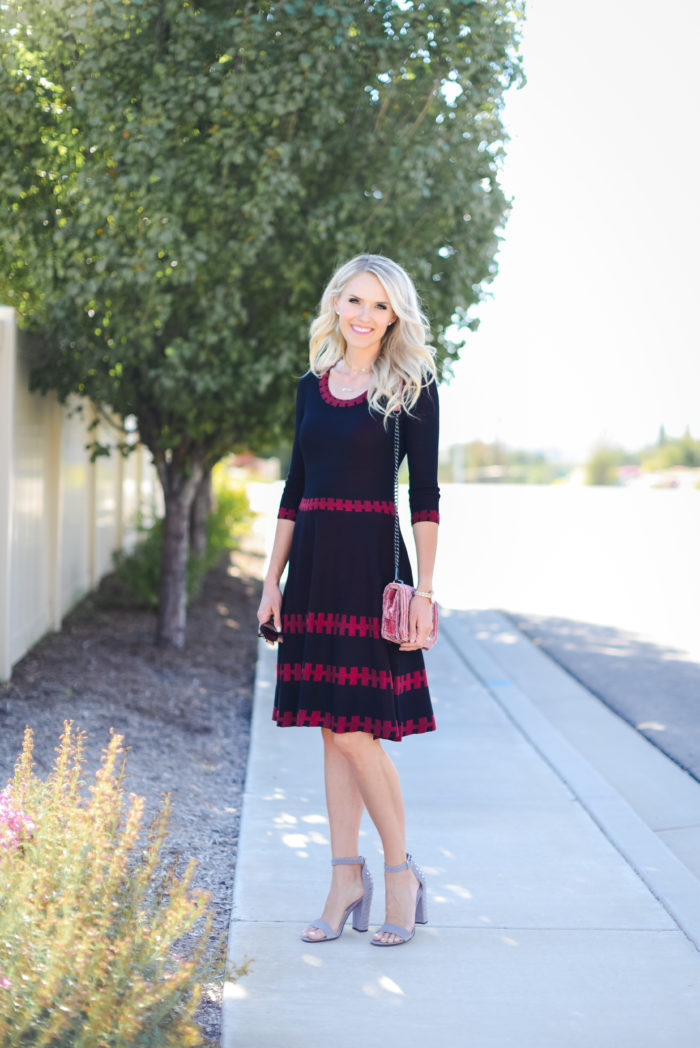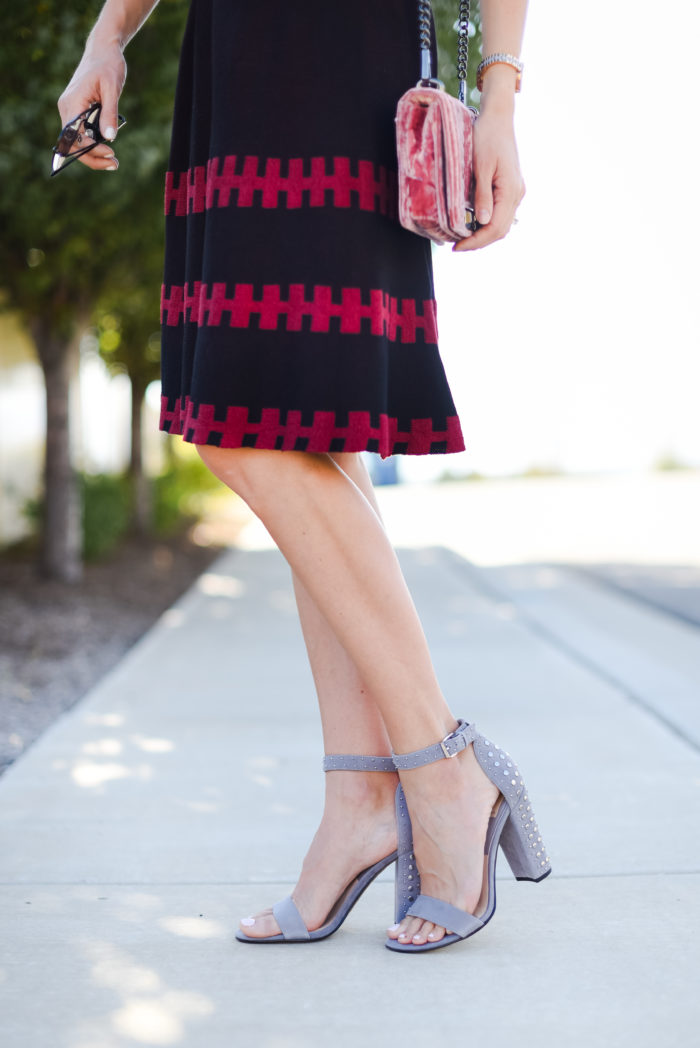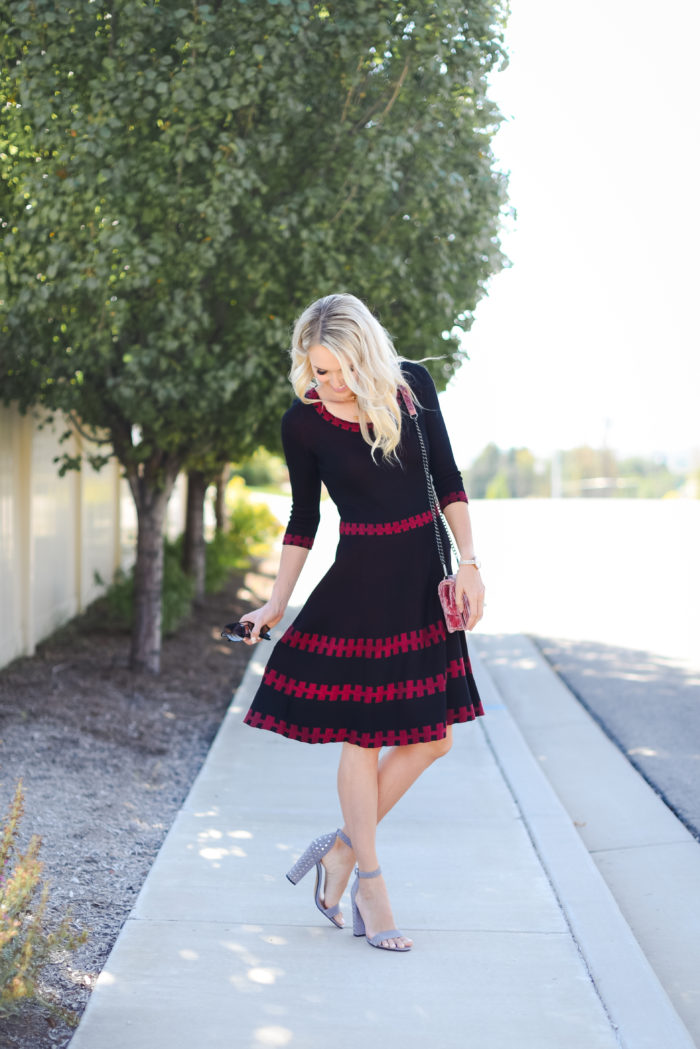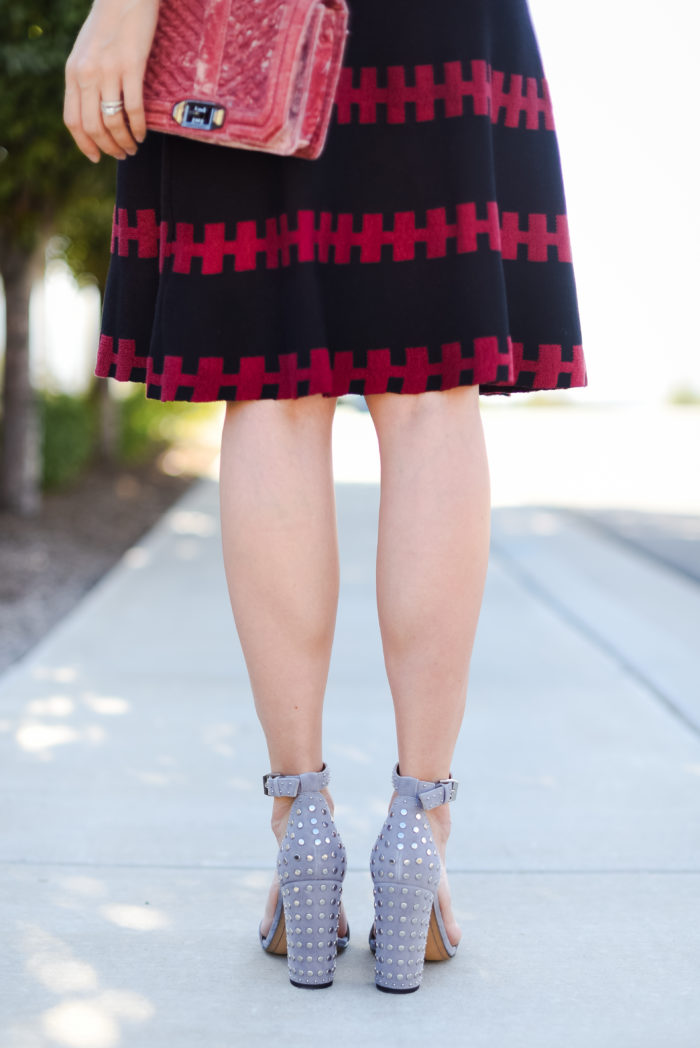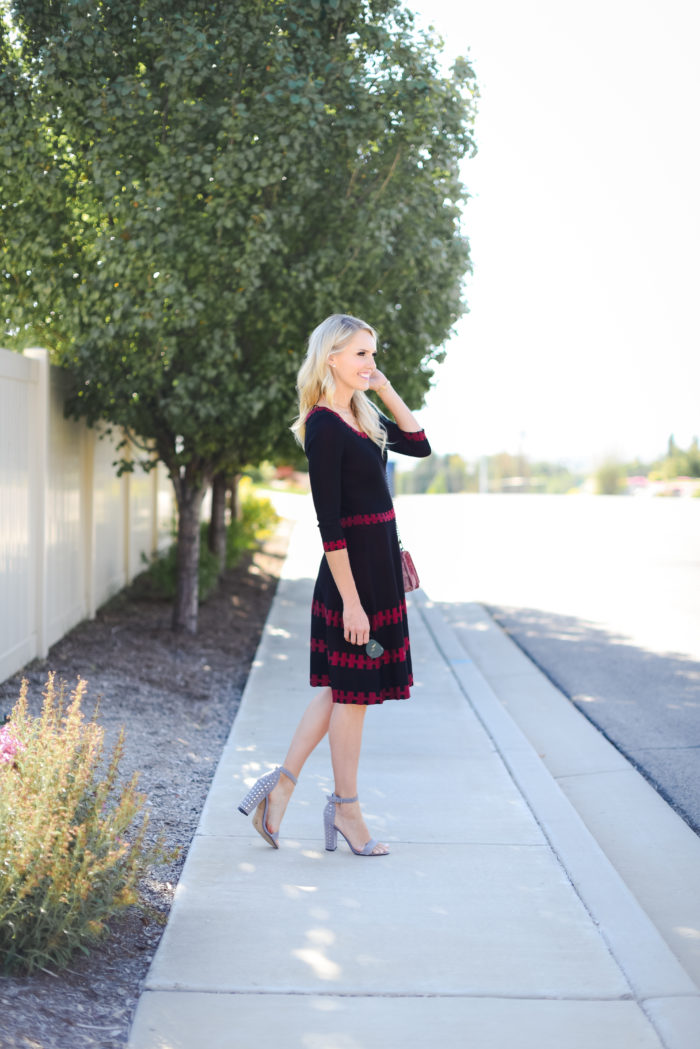 Dress: Amazon (true to size) | Pumps: Nordstrom (true to size) | Purse: Nordstrom | Sunglasses: Nordstrom | Earrings: Nordstrom
So there I was, in a large gym absolutely full of women as we worked out a couple weeks ago. I was sweating my guts out and I looked around and thought how incredible each of these women were. I really love fitness instructors because I think that their goal of teaching others to have healthier lives is really selfless and kind. As I was struggling to keep up with this new routine I had never done before, I heard someone say behind me, "That is why her body looks the way it does, and this is why my body looks the way that it does," with a laugh, referring to the fitness instructor's intense workout that hardly anyone could keep up with.
I thought, "she's right!" She didn't say it in a degrading way to herself, or in a jealous way, she just said it as a fact. And that's what gave me the idea for this blog post. We are all given 24 hours in a day and we all have the choice on what we choose to do in that allotted amount of time. I can choose to build my stamina and work out a lot so that I can keep up with the instructor with some of my 24 hours, I can choose to take a photography class online to help improve my photography skills with some of my 24 hours, or I can choose to develop my skills in the kitchen testing new recipes when the twins are sleeping in my 24 hours. It's my choice. The skills that I choose to spend my time on will grow. The skills that I don't spend any time on will not. It's simple. This instructor spends hours each day working on her physical ability to do the workouts that she does, and has therefore developed capabilities that are better than those who have not chosen to spend their 24 hours in the way that she has.
The social media world that we live in now has given each of us large windows into our lives that others can see into which I think this has opened the doors for a lot of positivity, like being able to easily connect and uplift one another. I also think this has opened a large area for jealousy like never before we constantly see what everyone else is good at. It comes down to choices. If I want to be able to keep up with the fitness instructor, then I can choose to dedicate more of my 24 hours to working on my fitness. How am going to be better at it if I don't choose to dedicate more of my time to it? I don't think there is any room in our world for jealousy because if someone is better at something than me, it just means that they have chosen to dedicate more time to it than I have. I can choose that too, if I want! It's all just so simple when you look at it like this. If you prioritize your life with your top priorities first, and develop habits (read this!) that will guide you toward attaining your top priorities, you will gain a confidence in knowing that you are living your best life.
After struggling with infertility, and finding joy during the process even while I didn't have what I wanted, I am a firm believer in the power of our minds and our perspectives to completely transform our lives to a happy, positive place that we want to be. If you are struggling with feeling sad, mad or feeling low self-worth, I highly recommend listening to this talk. He is one of my favorite speakers and always makes you feel good!