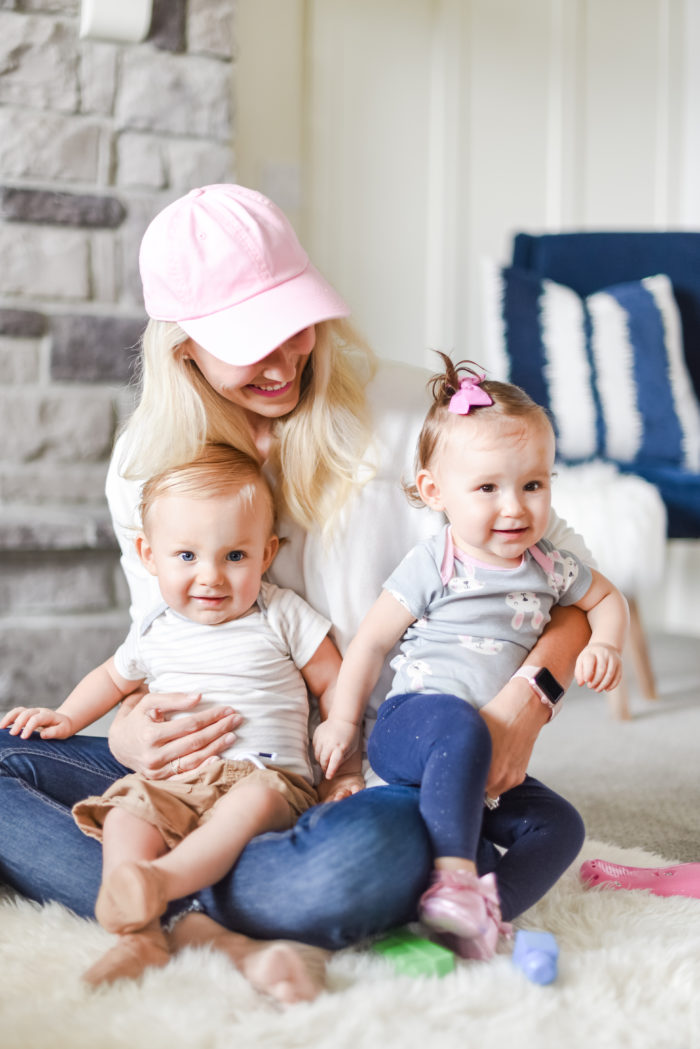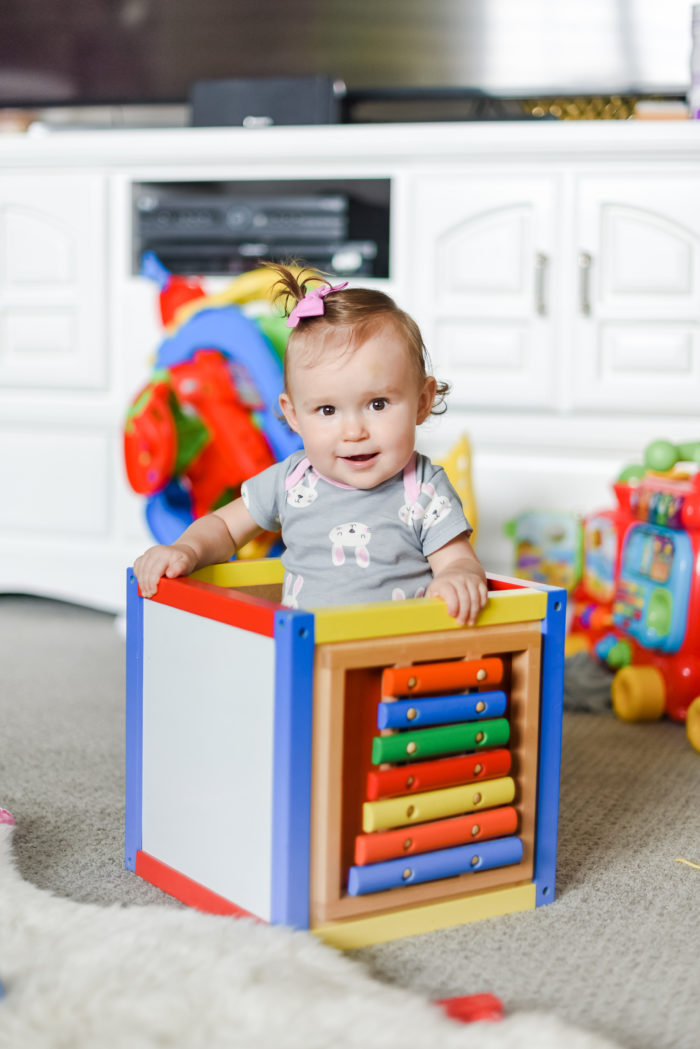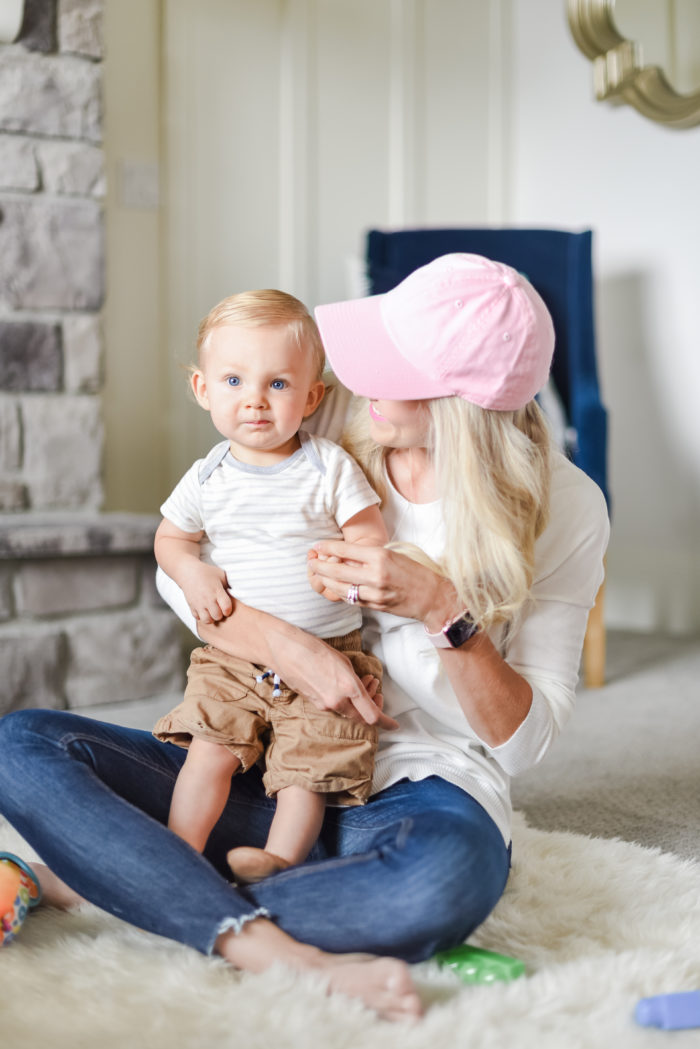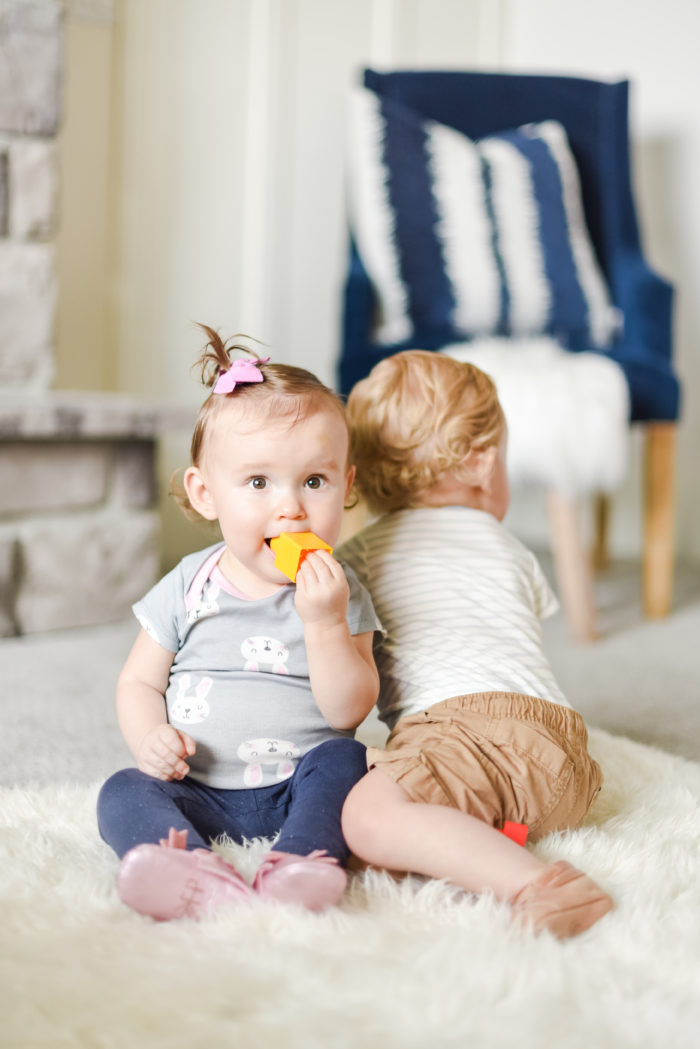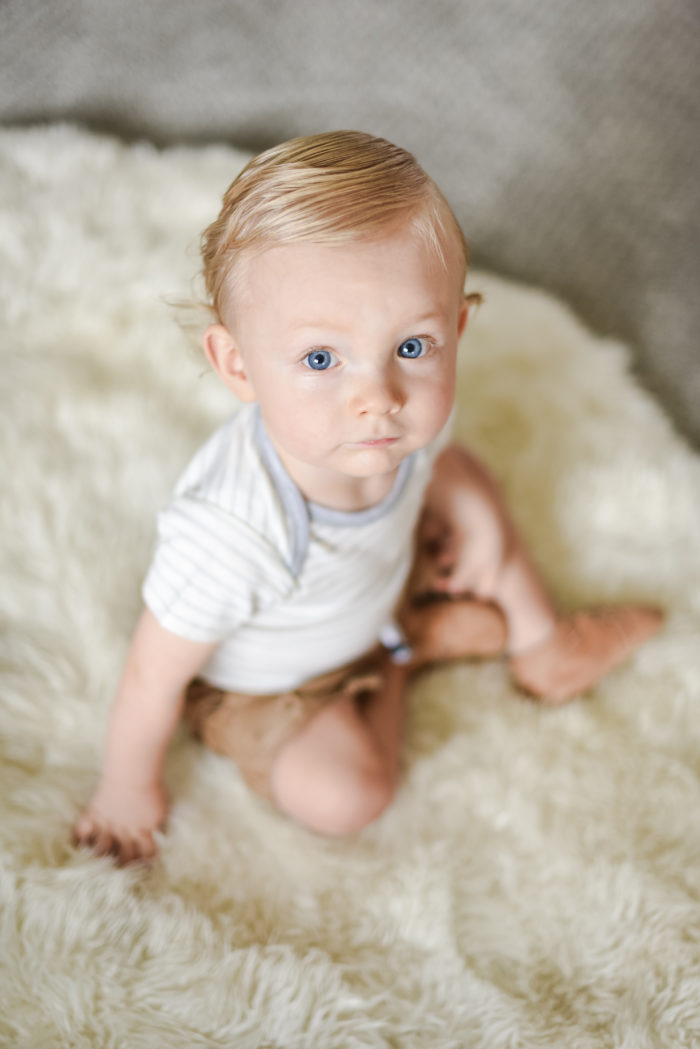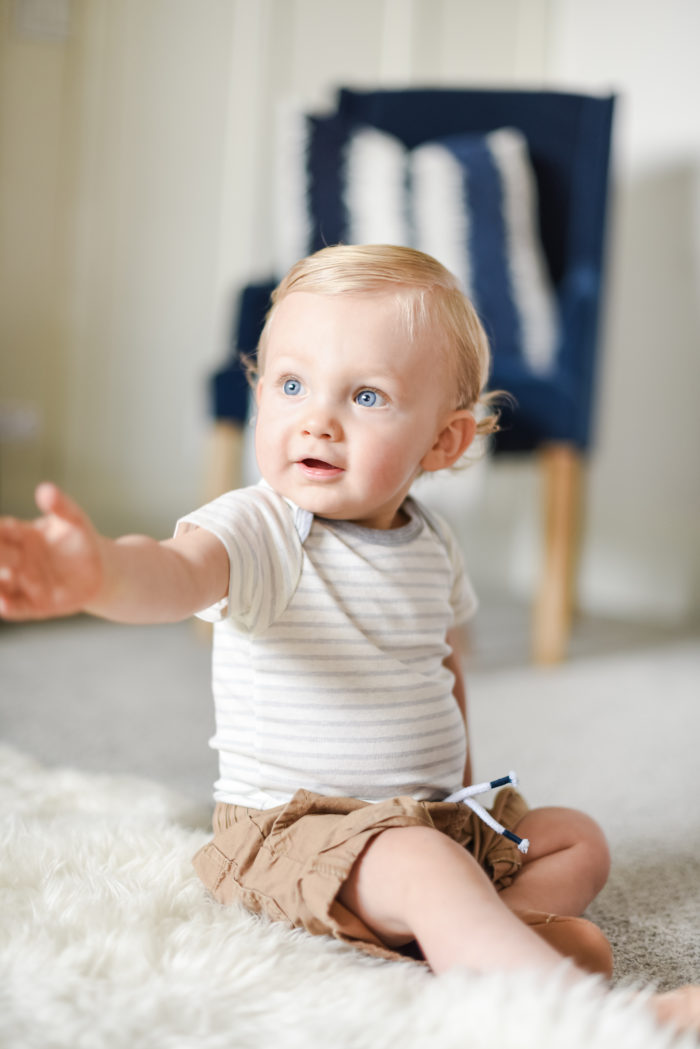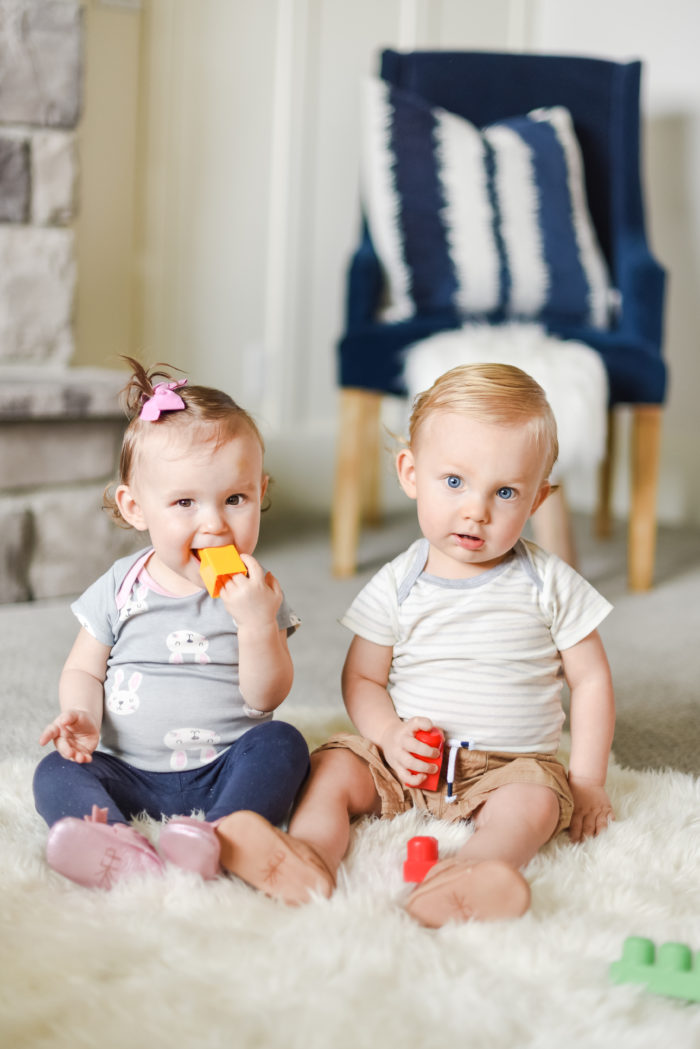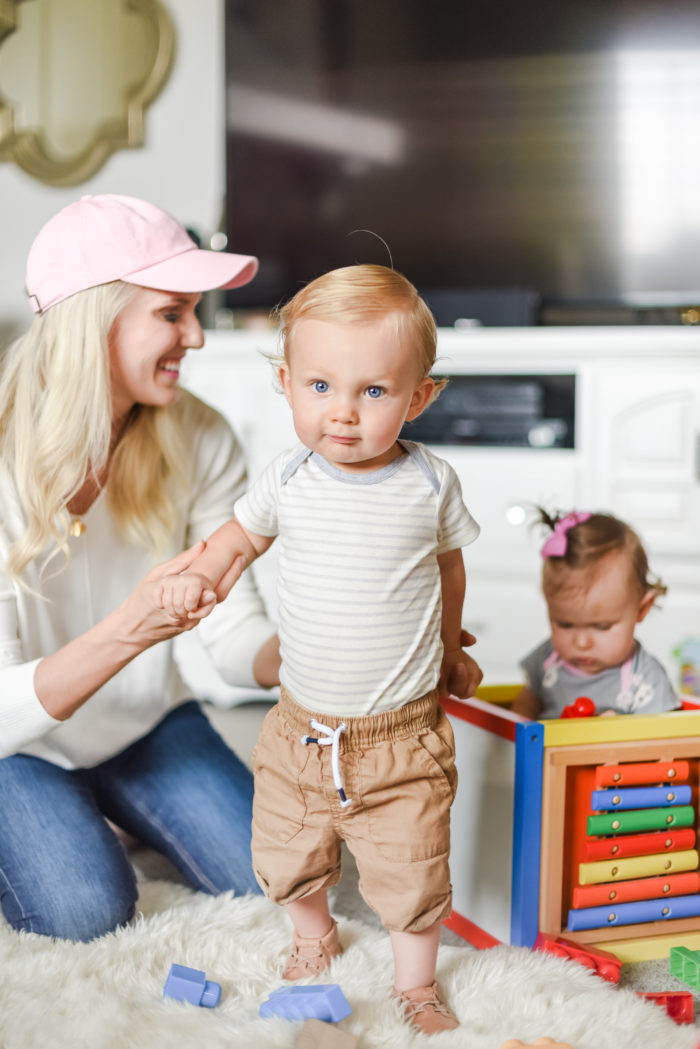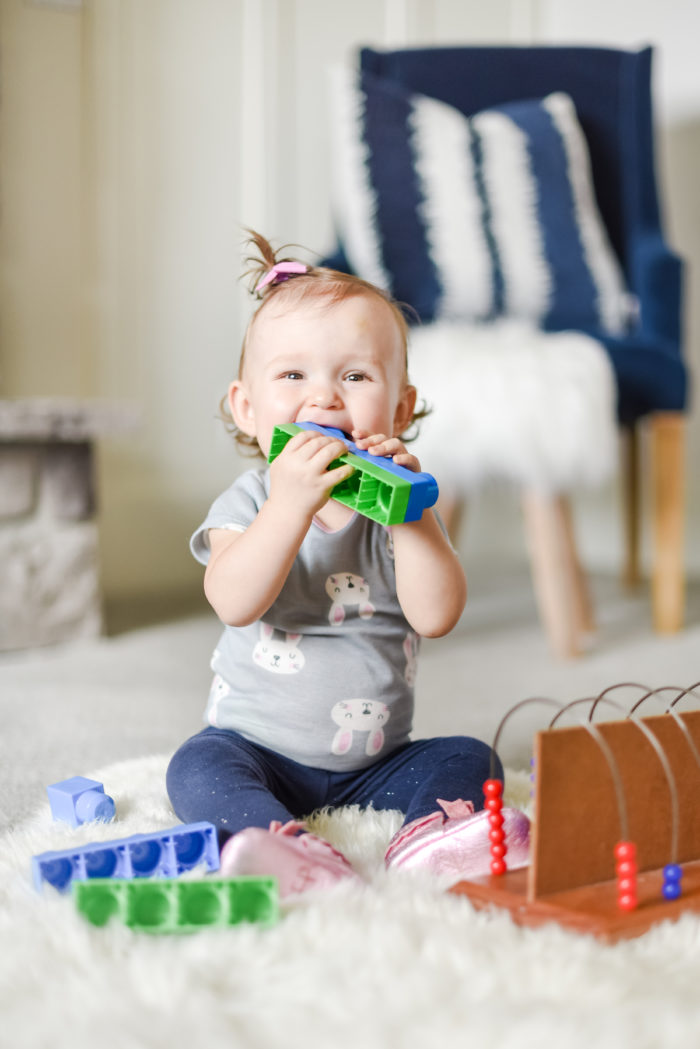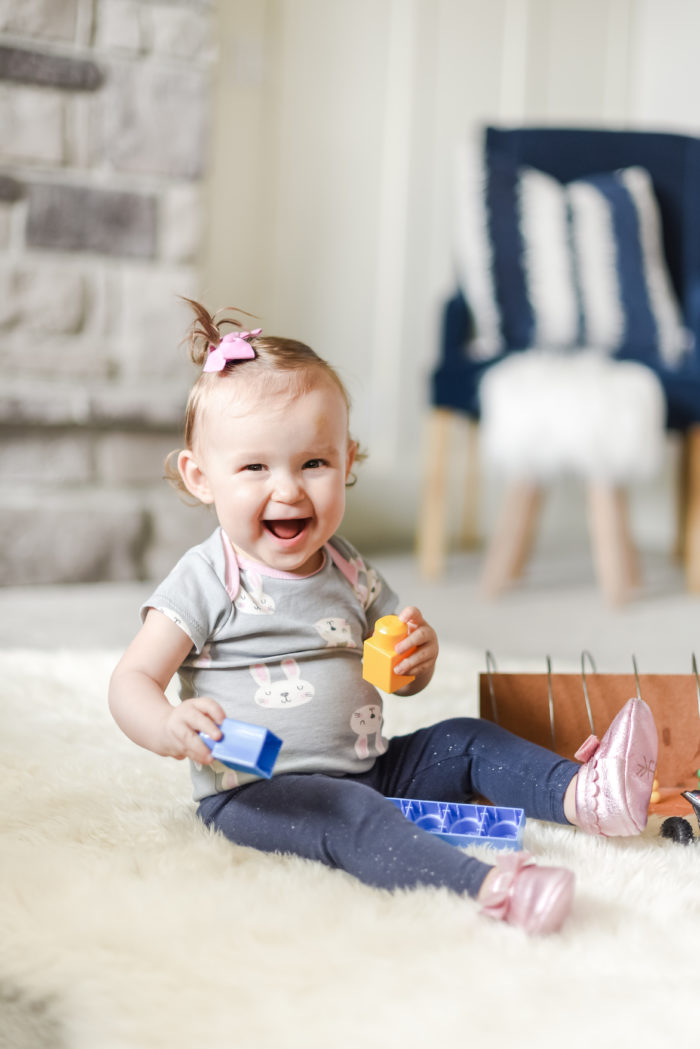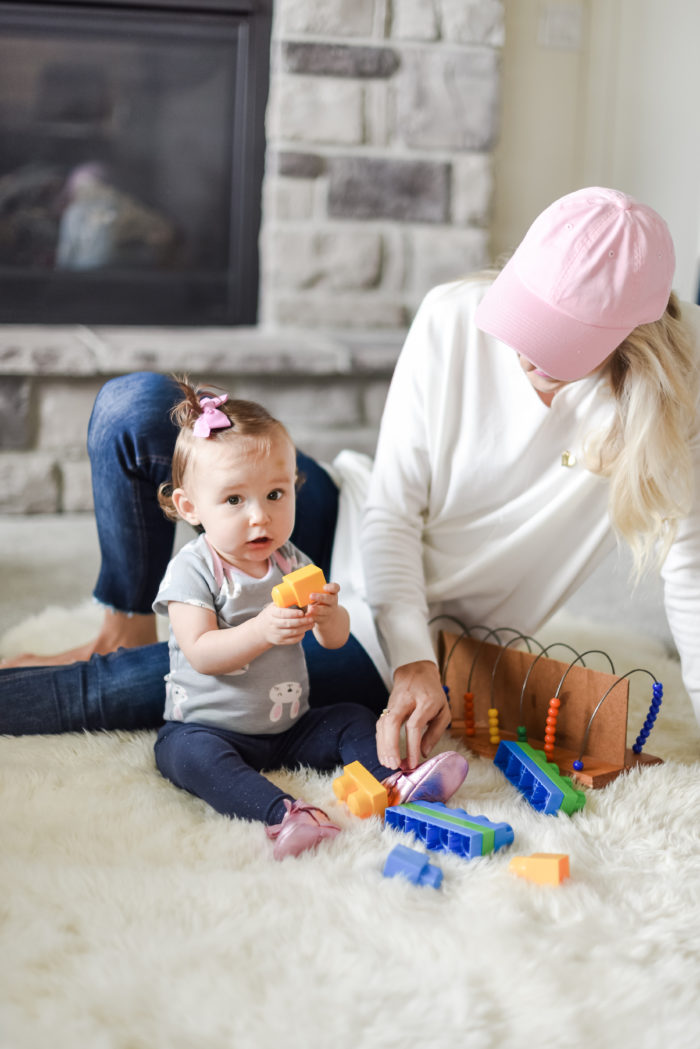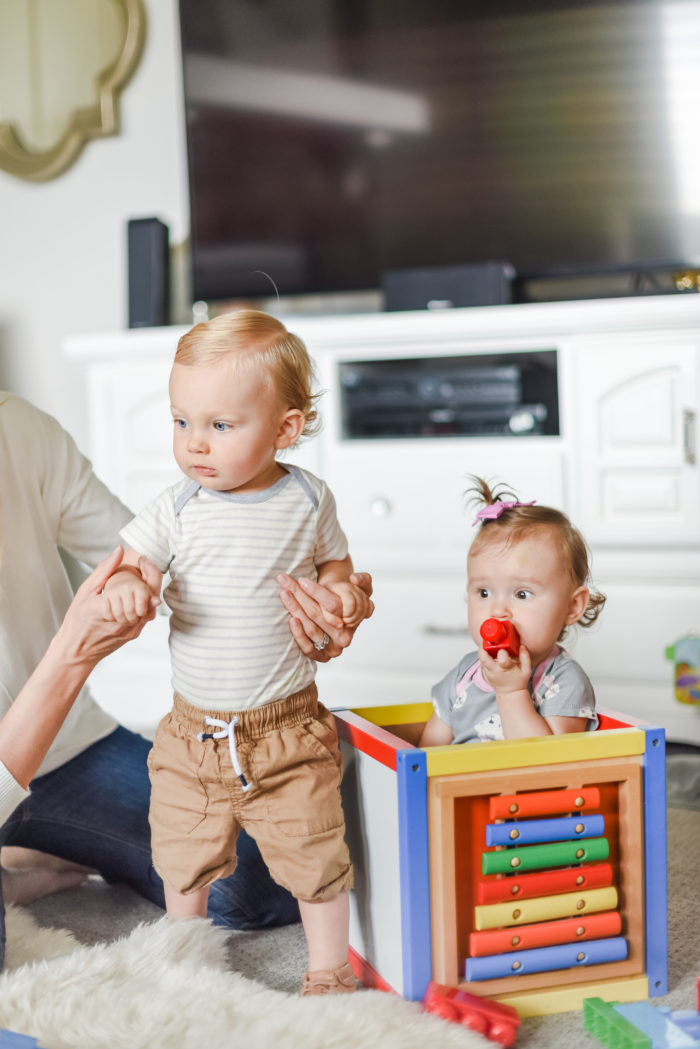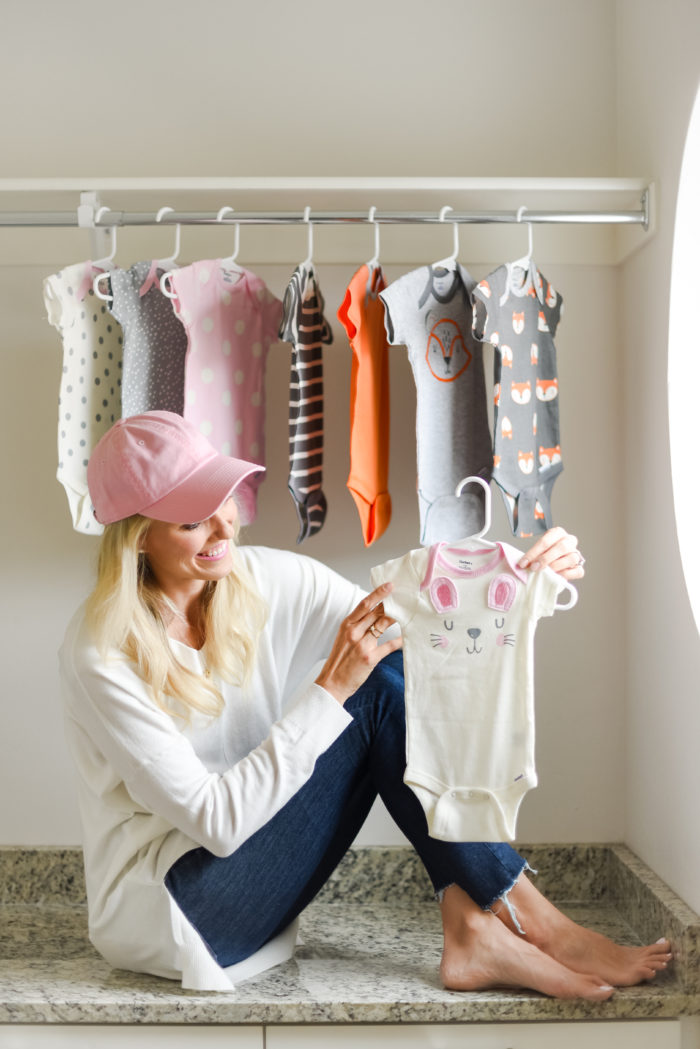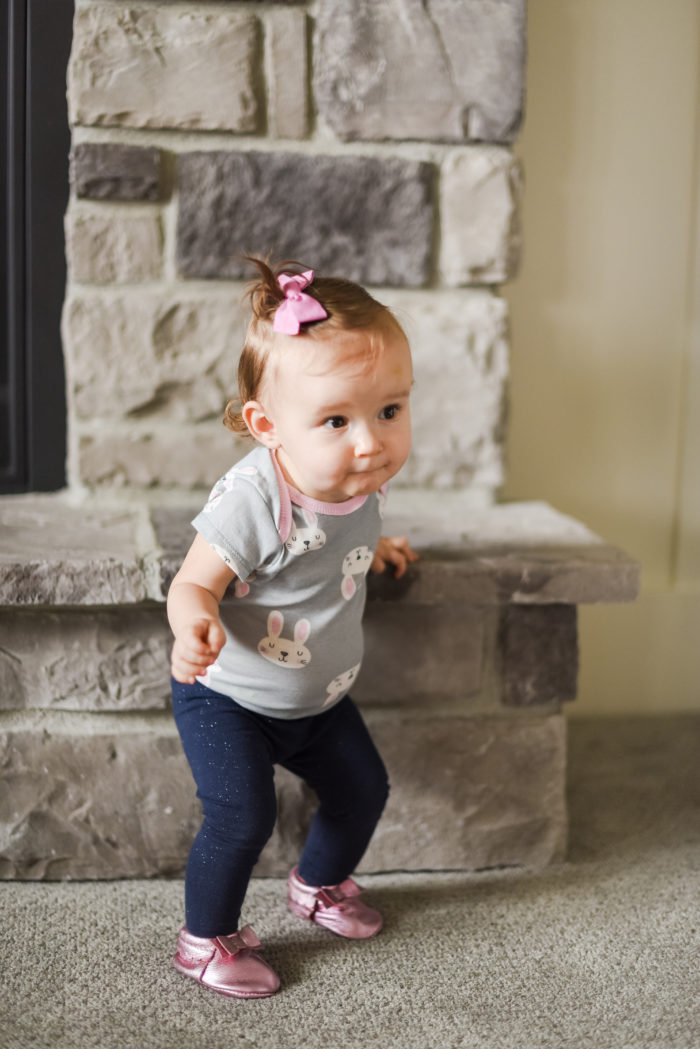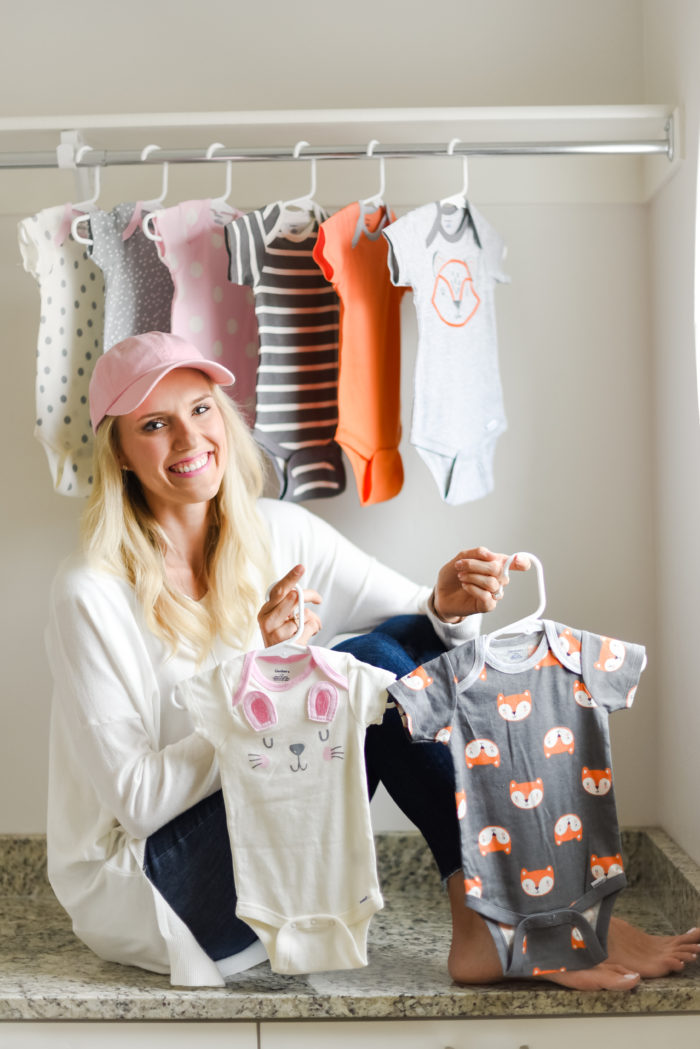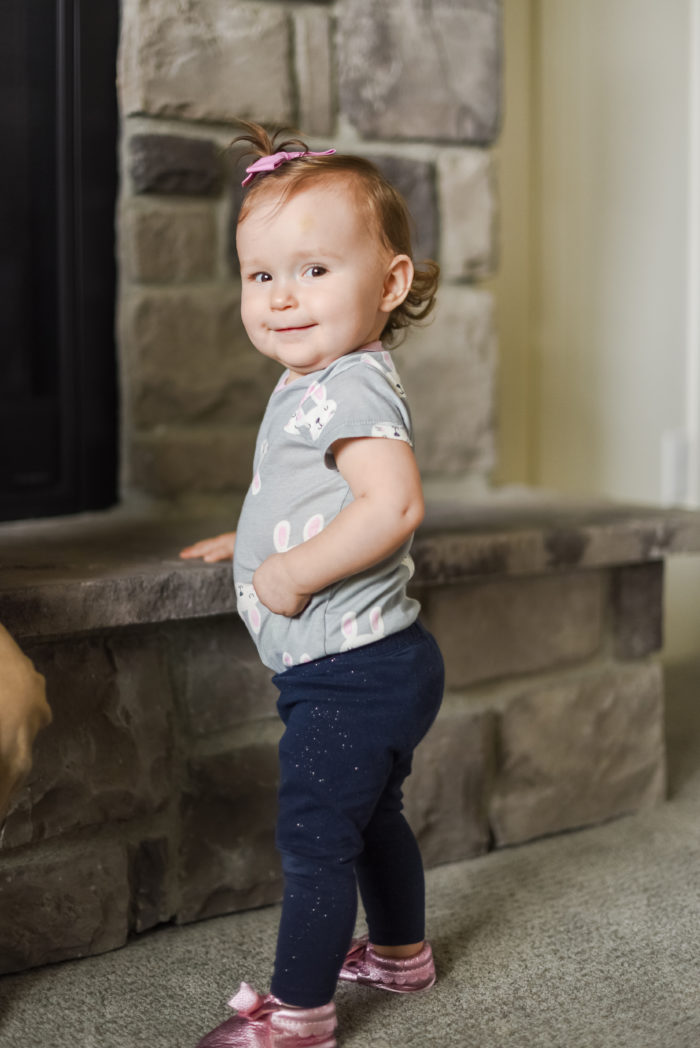 Goldie's bodysuit (comes in a darling 5 pack!): Target | Harris' bodysuit (comes in the cutest 5 pack!): Target
My outfit details: Sweater | Jeans | Ball cap
When Gerber reached out to me asking if I wanted to work together, I not only said, "yes," I said, "YES YES YES!" Why? Because I love and will only work with companies that I genuinely love and think will better the lives of those who use their products. There are many reasons why I love their bodysuits, which I'll talk about in a minute, but the main reason is this: they are comfortable for my babies and they don't squeeze my babies' heads when I put them on. I purchased other bodysuits when Harris and Goldie were born and I felt like I was trying to squeeze a basketball (my child's head) through a straw (the bodysuit head hole). This sounds kind of hilarious, but it's the truth! I don't want my children to have to go through any sort of discomfort when I am getting them dressed, and I love that these Gerber bodysuits make getting ready so simple. Being a parent has plenty of challenges and I don't think that getting your baby's head through a bodysuit should be one of them.
Gerber has a new collection at Target that I am absolutely in love with. The collection is 100% cotton, as comfortable as ever (just ask Harris and Goldie…no head squeezing), and they are so cute!! The new girl's bodysuit 5-pack from the collection is adorable with the bunnies and lighter color palette. I literally had the hardest time choosing which one to put Goldie in for these pictures because I liked them all so much. The boy's bodysuit 5-pack from the new collection is adorable, too!! I love that there are more subtle styles, like the stripes that Harris is wearing and also some styles that will make him look so "foxy" when he is wearing them 😉
Another thing that I love about Gerber and this new collection is that all of the items are so incredibly affordable! This 3-piece zip-up jammie set, for instance? Only $12.99!! Through 9/30, these items are an additional 20% off with code GERBER, including both sets of onesies that Harris and Goldie are wearing in this post.
See below for all of my favorite items from the Gerber collection at Target!

---
THE AFTER PARTY:
Goldie discovered that she loves boys, thanks to my photographer's son. I think she's officially twitterpated.