This post is sponsored by Nordstrom, but all opinions are my own as always!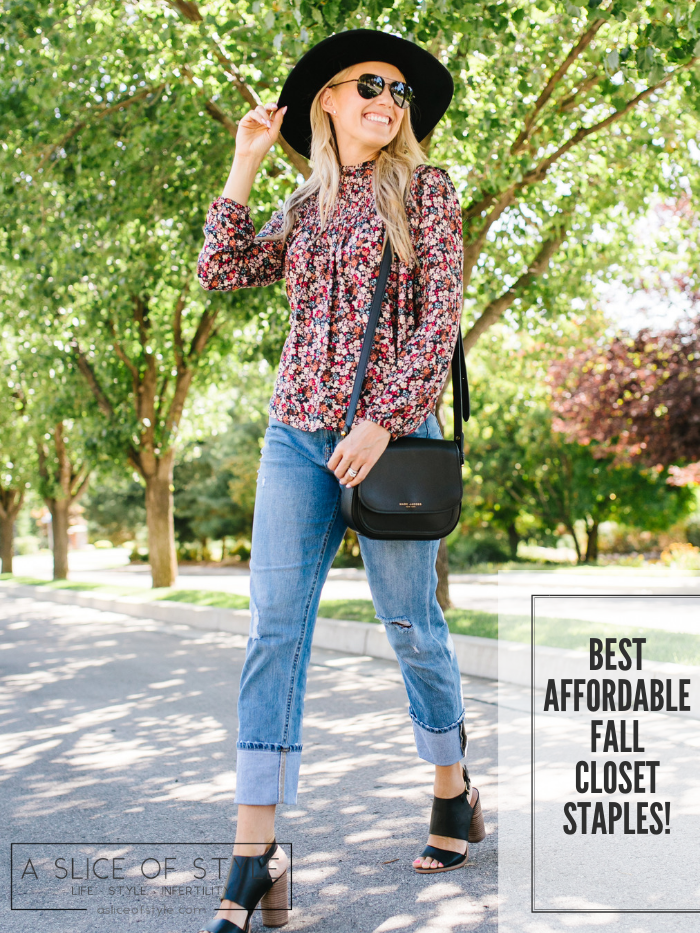 SHOP MY SUMMER TO FALL LOOK: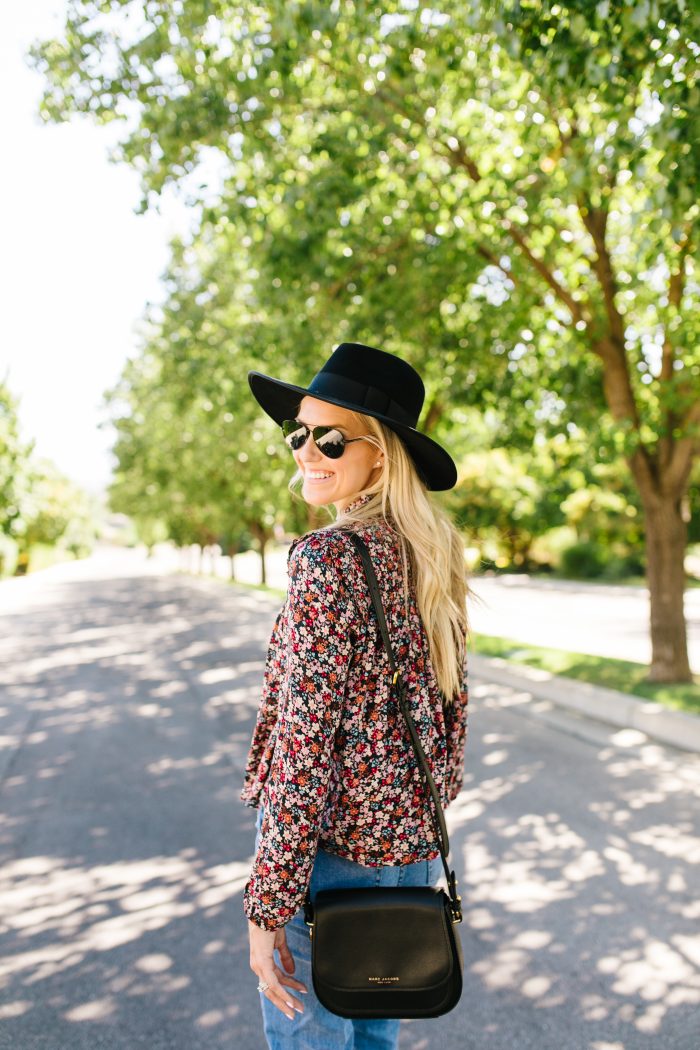 SHOP MY SUMMER TO FALL LOOK:

We all know my love for Nordstrom, and when I find some great summer to fall transition wardrobe staples, I wanna share them with my people! Say hello to your new favorite go-to shirt for fall. It's the perfect layering piece that isn't too heavy! I'm normally a size small but ordered a size medium because I bought it from BP, so I would recommend ordering one size up from your normal size. I like to look HERE in junior's clothing for on-trend and affordable pieces.
I bought these jeans (my sister-in-law Rachel designed them!) and they are the perfect casual girlfriend jean. They are incredibly comfortable. Order your true size! I love that I can dress them up or down. A good hat is a fall staple for me because I love the idea of not having to do my hair every day…but tricking everyone into thinking I did. Mom life, people. There are a lot of shortcuts that we can take to looking pulled together, and a hat is one of my best tricks for fall. This hat doesn't give me a headache like a lot of hats can.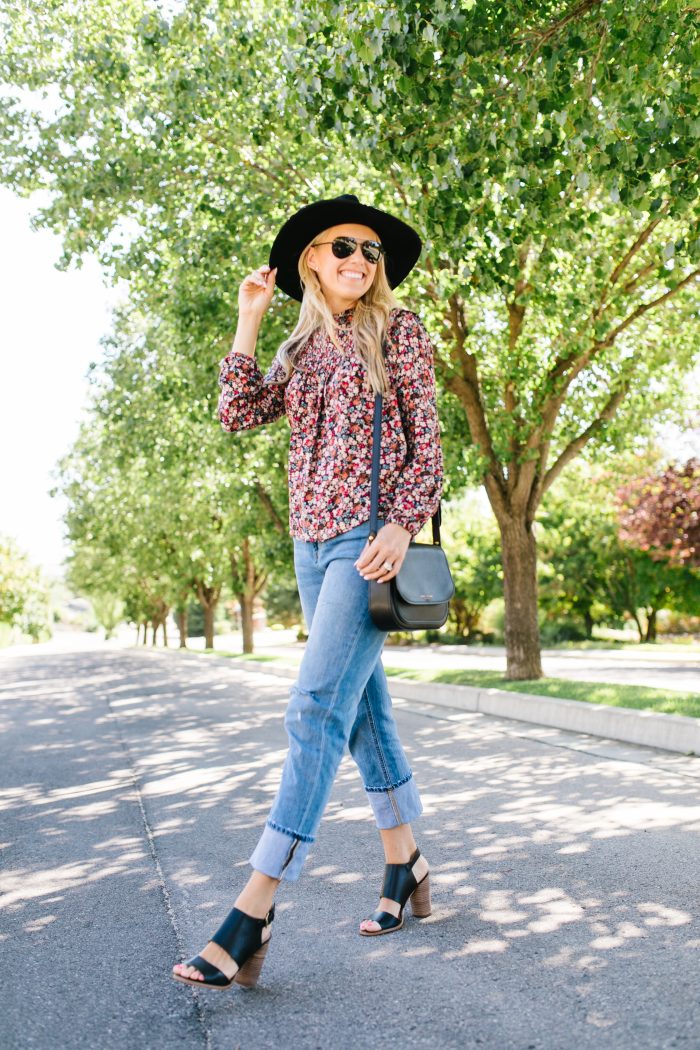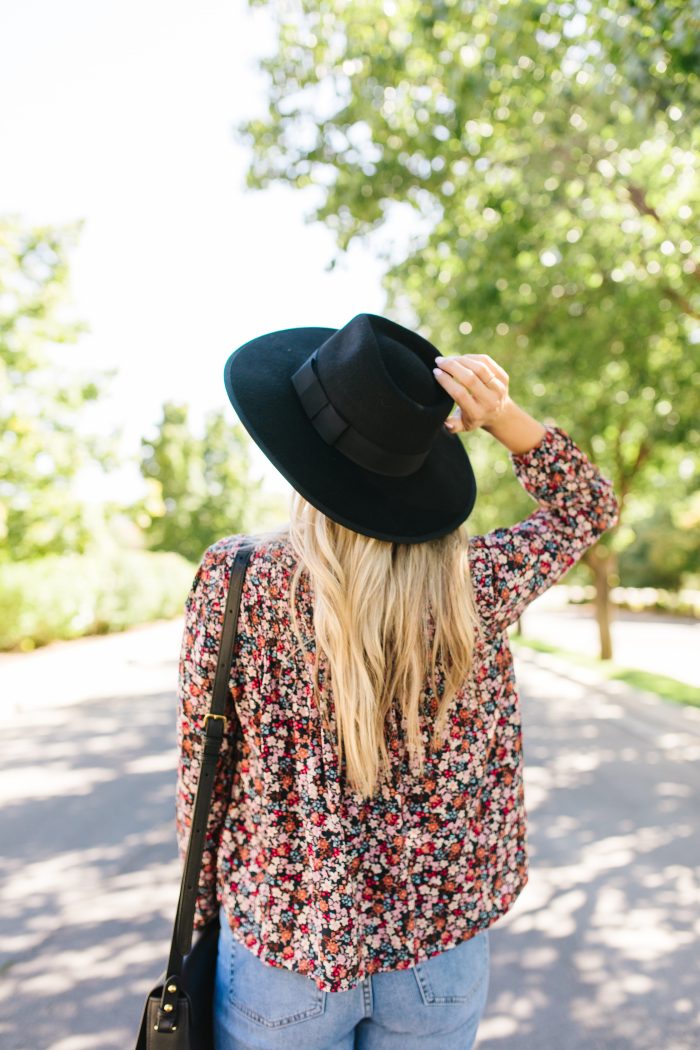 SHOP MY SUMMER TO FALL LOOK:

Sustainable styles are something I've recently found out that is something that is really important to Nordstrom! I love that they care about the environment and about people. If you click HERE, you can see some of their top picks for sustainable style. Here are some of my favs:
SHOP MORE SUSTAINABLE PIECES: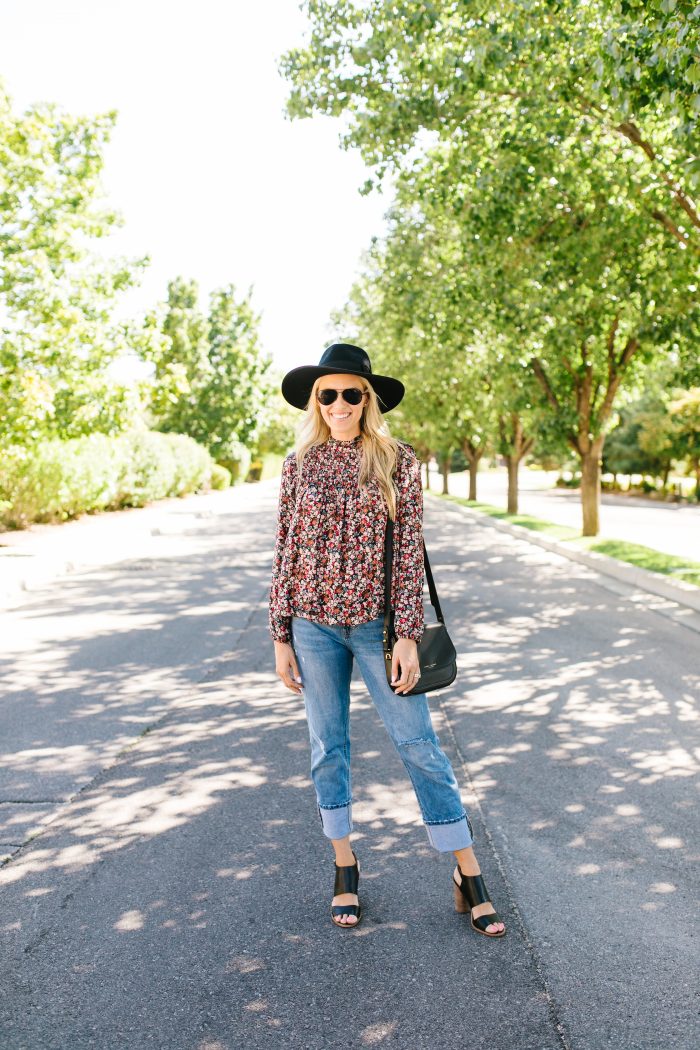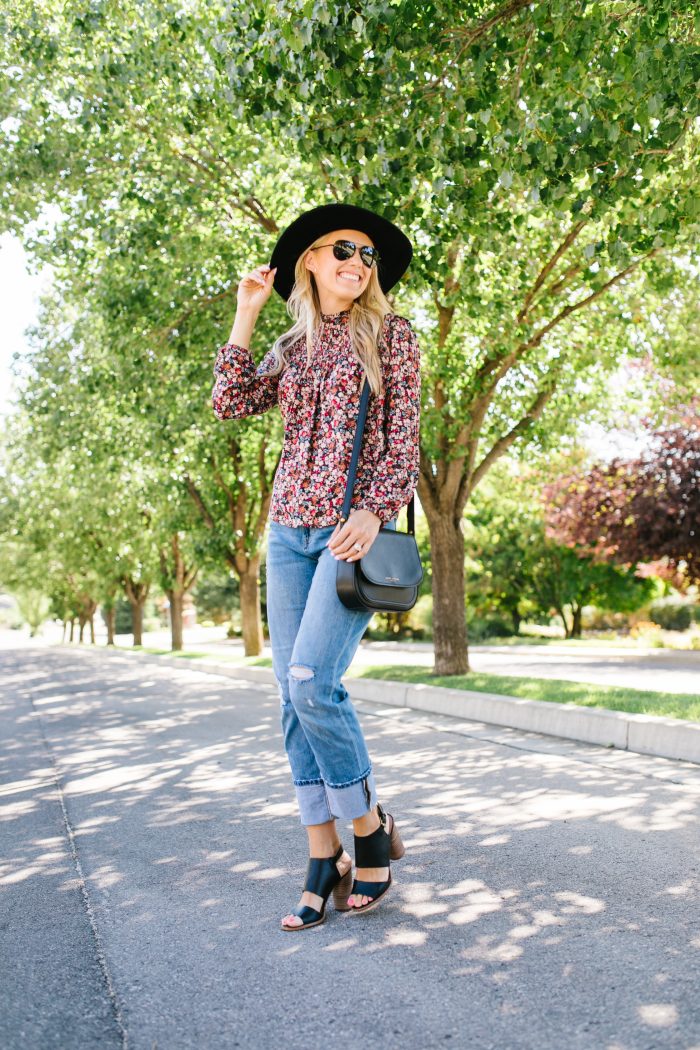 SHOP MY SUMMER TO FALL LOOK:

Summer to fall transition pieces are a great closet staple because the time between summer and winter is a little weird in terms of what we wear…don't want to be too hot or too cold! Click HERE for a great place to start. I got this cardigan and LOVE IT! So soft and easy to pair with just about any outfit, including the outfit I'm waring in these pictures.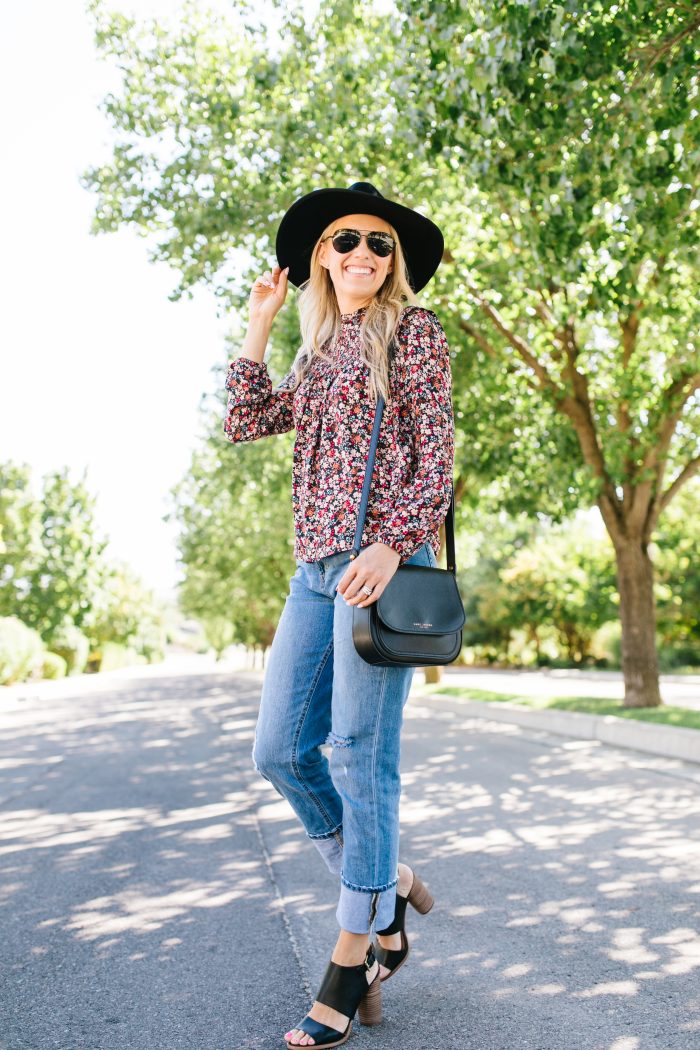 SHOP MY SUMMER TO FALL LOOK:

MORE affordable SUMMER TO FALL TRANSITION staples you'll wear over and over
MY FAVORITE FALL HAT can be worn with so many outfits. Another option HERE and HERE.
THESE JEANS are perfect for dressing up or down.
THESE SANDALS are one of my most favorite recents purchases. They are SO comfortable and run true to size!
I get asked about THESE SUNGLASSES all the time. This is one of my favorite brands! They come in a lot of colors, too.
A good crossbody bag is so nice to have, and I love that THIS ONE compliments so many outfits.
THIS TOP will be worn over and over again this fall, winter and spring! Order 1 size up.