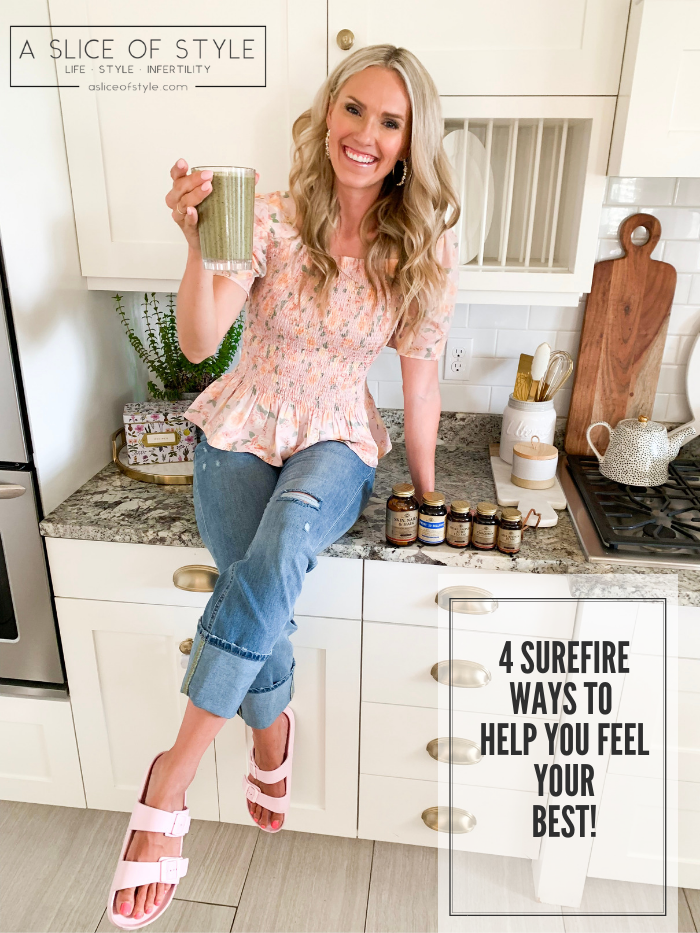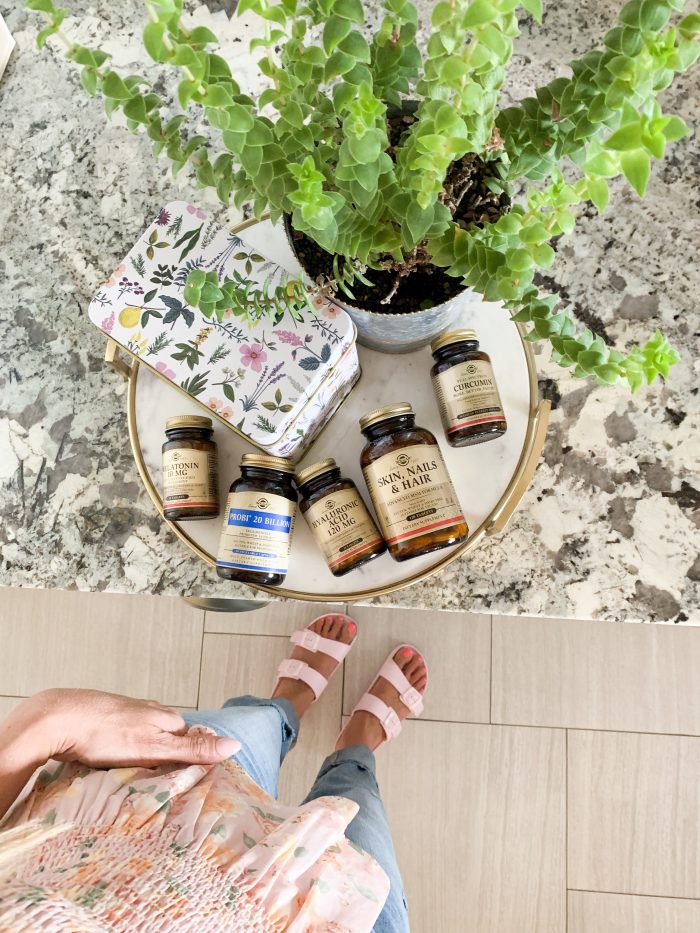 Thank you to Solgar Vitamins for sponsoring this post! All opinions are my own. I only work with companies that I genuinely love and recommend.
*These statements have not been evaluated by the Food and Drug Administration. These products are not intended to diagnose, treat, cure or prevent any disease.
There are a few things that I do in my daily routine to ensure that I feel my best. As I get older (I look good for 98-years-old, don't I?), I really notice a difference when I'm not consistent with these daily habits. I'm super excited to share with you my Solgar Vitamins review, and what I do consistently to feel my best! I'm hoping that by sharing this information, it will help you to feel a little better, too. I love learning what works best for others! Here's what works best for me.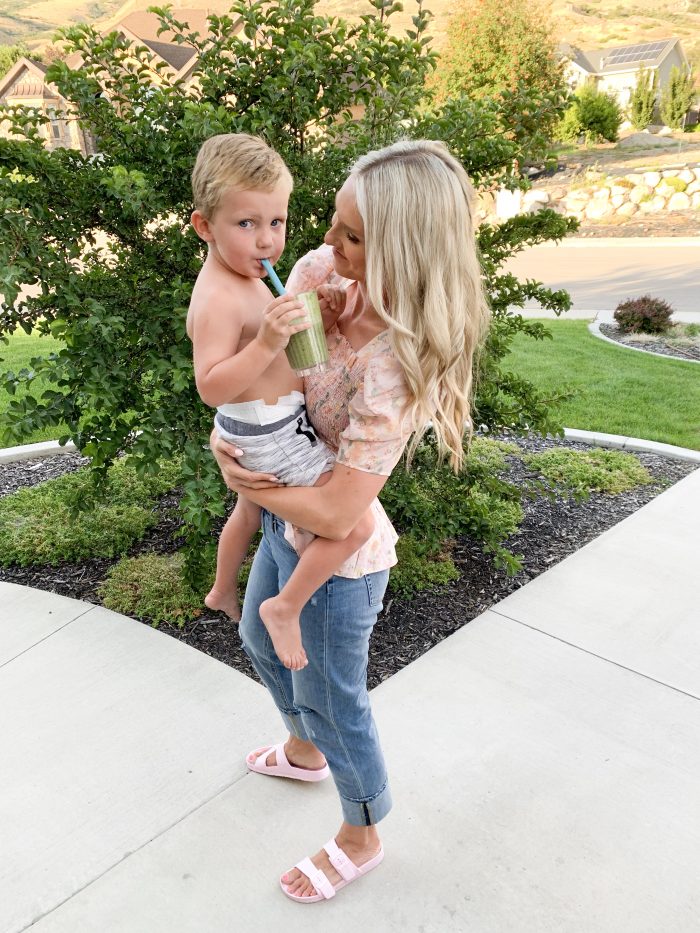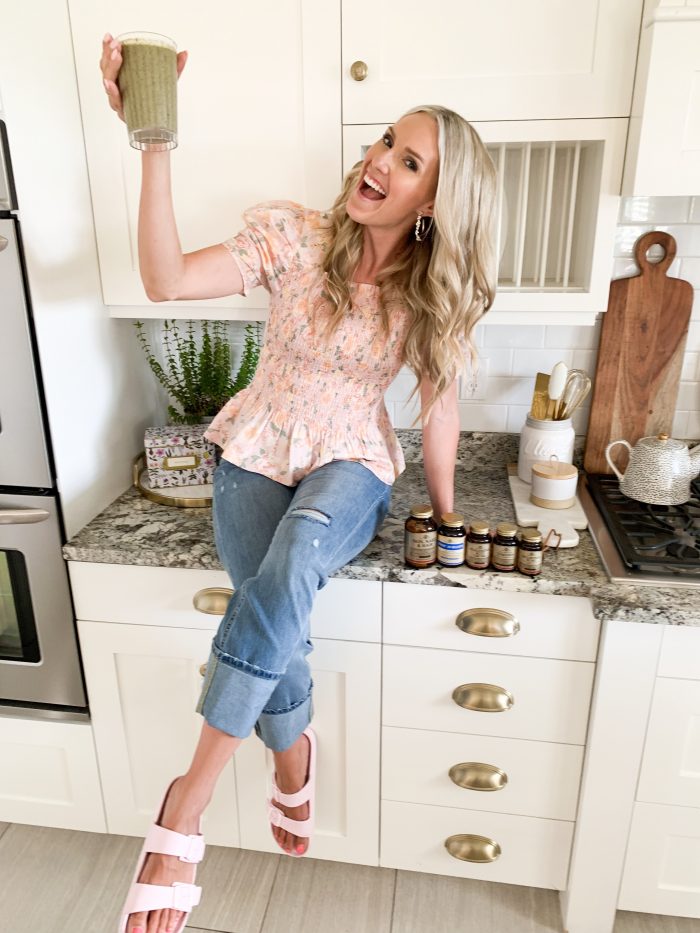 Solgar Vitamins Review and Daily Wellness
Actions I take to Feel my best
Drink enough water. I know…boring, right? I listened to people saying this for years and didn't take it super seriously because I think I did it naturally when I worked at a software company and was at my desk all day. When I quit my job to be home with my kids and work from home, I noticed that it wasn't that easy to drink a lot of water because I wasn't sitting in the same spot for 8 hours. I have a lot more energy when I drink a lot of water, so I try to fill up a few water containers in the morning to place around the house so I remember to drink it when I walk by.
Exercise 6 days a week. I'm a much better, nicer, patient, happy person when I work out. It's my time! The endorphins make me feel like the best version of myself.
Drink my green smoothie and get in my greens. If I don't drink my green smoothie, it's really hard for me to get in enough vegetables.

GREEN SMOOTHIE RECIPE:

Handful of spinach (I buy the organic spinach from Costco and put it in a galloon ziplock bag and freeze it so it stays fresh), handful of organic frozen mixed berries (I also buy these from Costco), one scoop of protein (this is my favorite kind) and water to desired thickness of smoothie. Blend in blender and drink!

I ALWAYS swallow my vitamins with my green smoothie. I hate swallowing vitamins! If I forget to take my vitamins with my smoothie, which rarely happens since it's a habit now, I end up skipping them. It's important to take them at the same time every day so you don't forget! I recently discovered Solgar vitamins and supplements and I'm really excited about them because all vitamins and supplements are absolutely not created equal. If they aren't formulated correctly and carefully, your body can't absorb them so they don't benefit you. Below is my Solgar Vitamins review and what Solgar does to ensure the highest quality!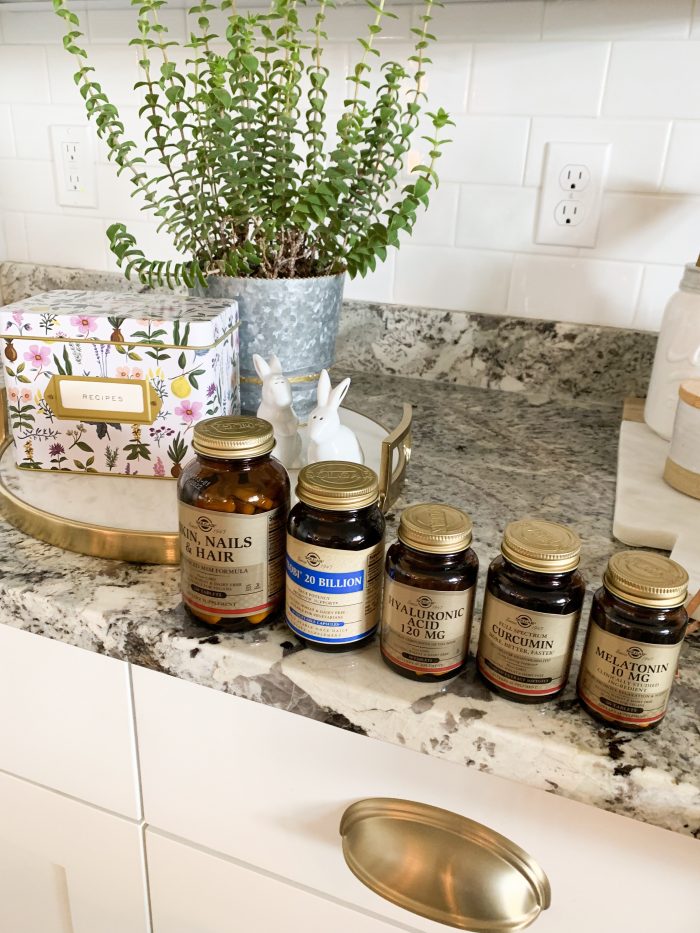 why i'm excited about solgar vitamins and supplements
Solgar's research-based formulas only contain the best raw materials. 

Solgar strives to make as many products as possible natural, vegetarian, plus dairy, gluten free and non-GMO.

Solgar crafts their vitamins and minerals in small batches to help ensure consistency and purity.

 

We know that nutrition isn't one size fits all. That's why our line includes vegetarian, vegan, organic, kosher, and Halal options in a variety of dosages and forms. Have we left anything out? Yes! We avoid unnecessary sugars, salts, and fillers.
the solgar vitamins and minerals I'm including in my routine
The Solgar Hair, Skin and Nails formula is designed to support collagen which is a major factor in hair, skin and nail health! The older we get, the less collagen our bodies are able to create. I have noticed that my hair doesn't grow as fast and my nails are thinner than when I was younger. I have heard so many good things about collagen, so I'm excited to see how this will effect my hair, skin and nails!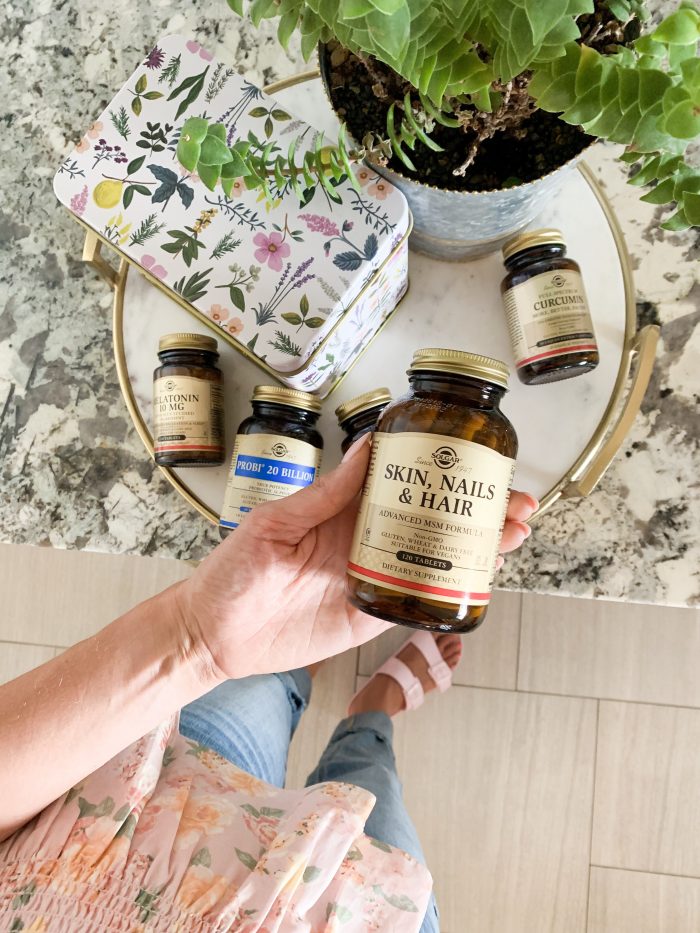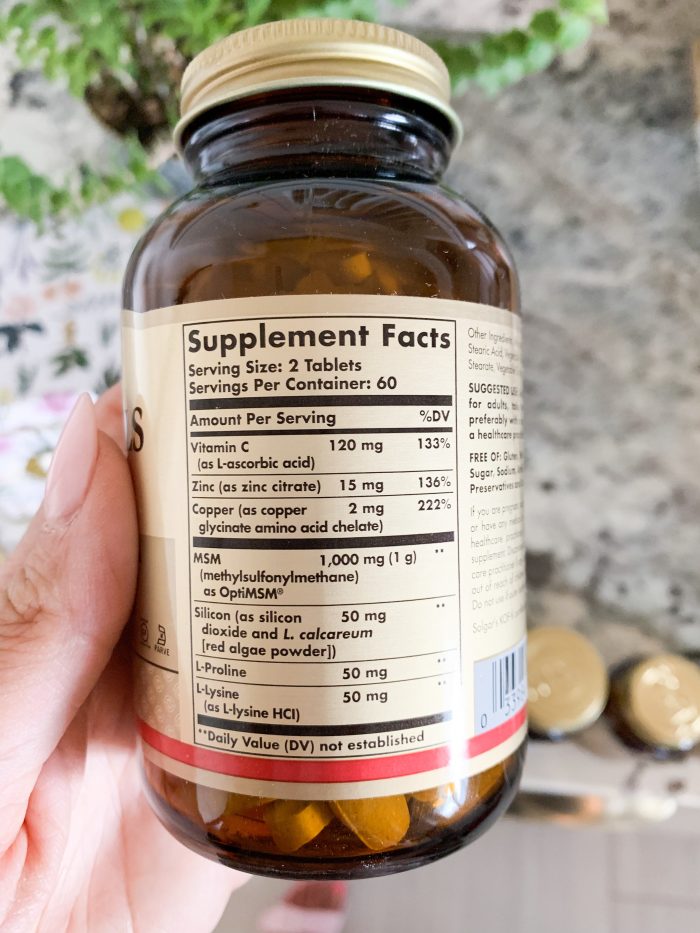 2. I use the Solgar melatonin at night when I'm feeling restless and have anxiety before bed. It helps me feel peaceful and fall asleep easily, but the best part is that I don't wake up groggy! It's natural and non addictive. Such a great supplement to have on hand!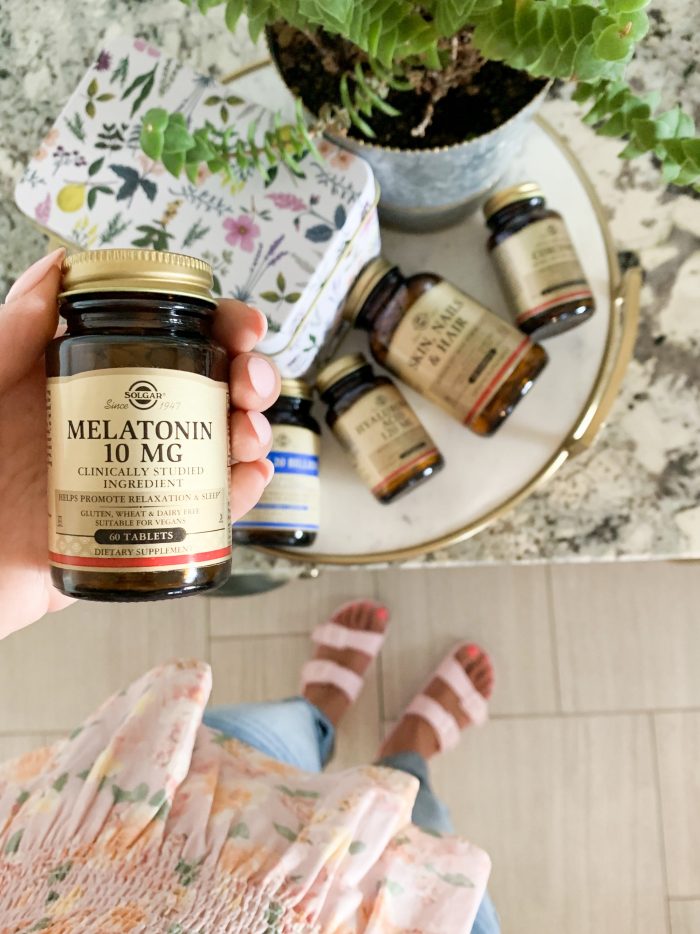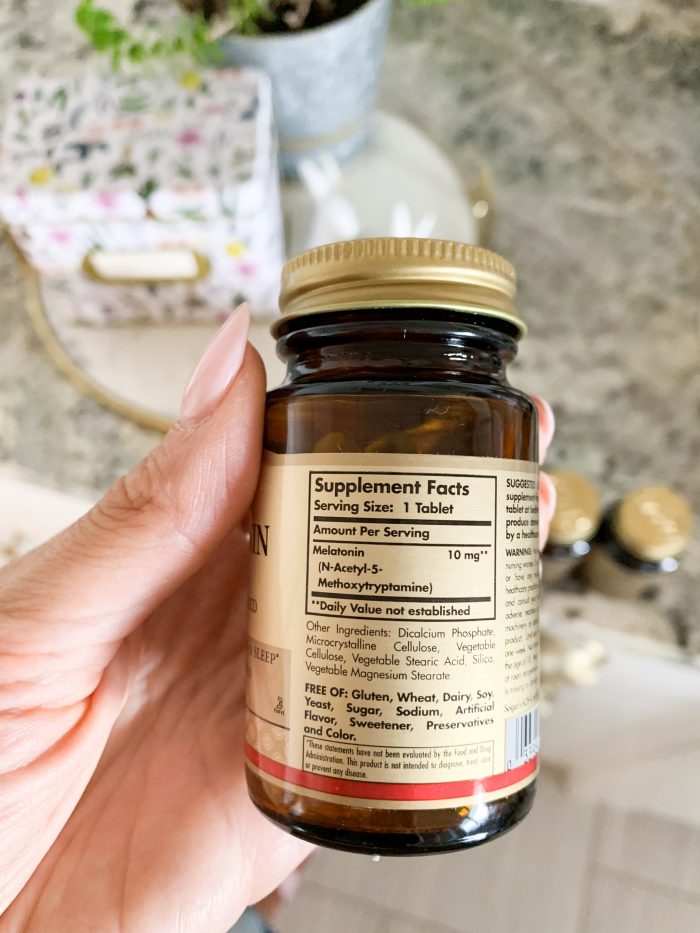 3. Gut health effects SO much of our health and the way that we feel including our mental health! Taking probiotics helps our gut health so that we are able to digest our food better as well. The Solgar Probi 20 Billion survives our stomach acid so we are able to get the benefits!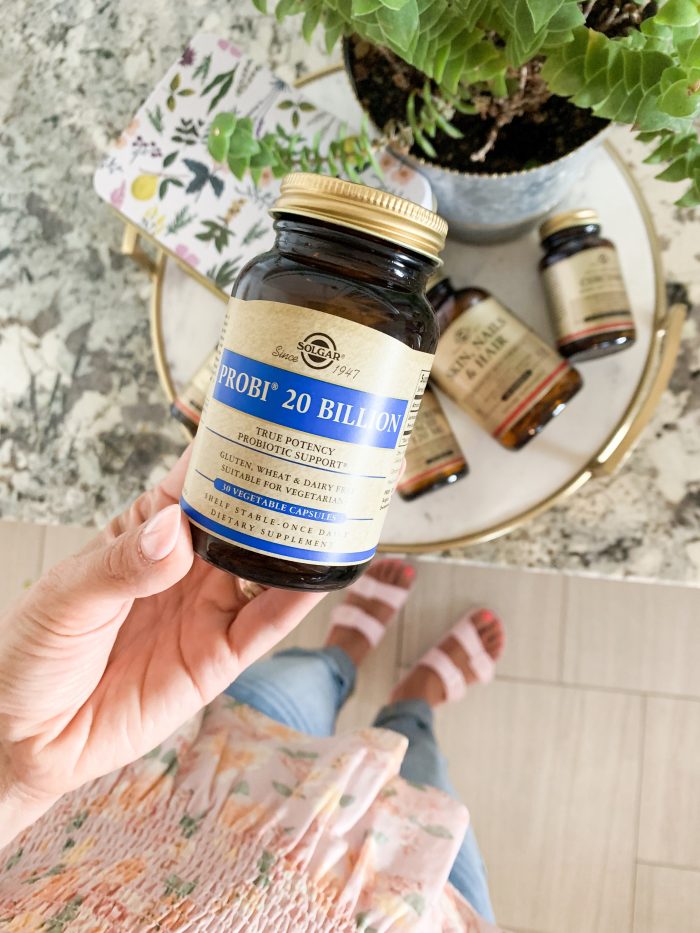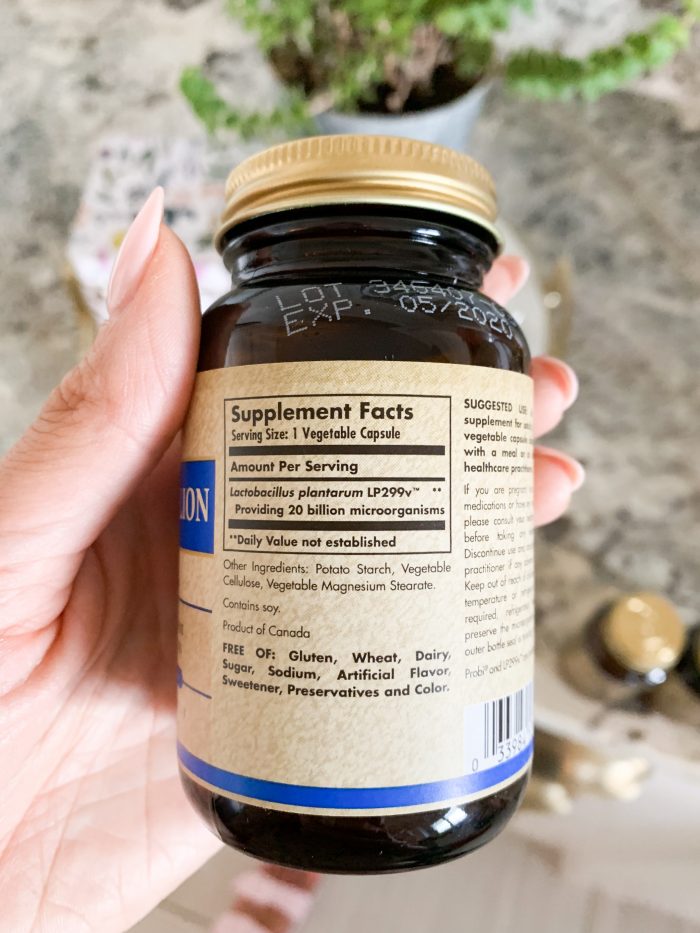 Want to try Solgar Products? Visit Amazon now and tell me what you think!
What do you do to feel your best every day?  Share in a comment below!