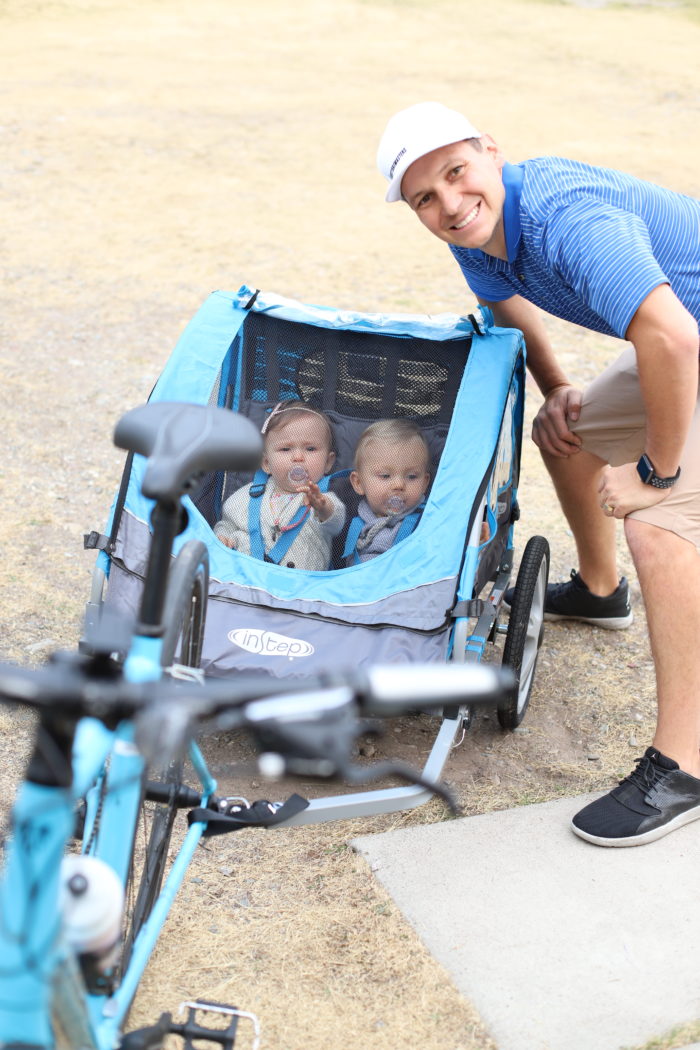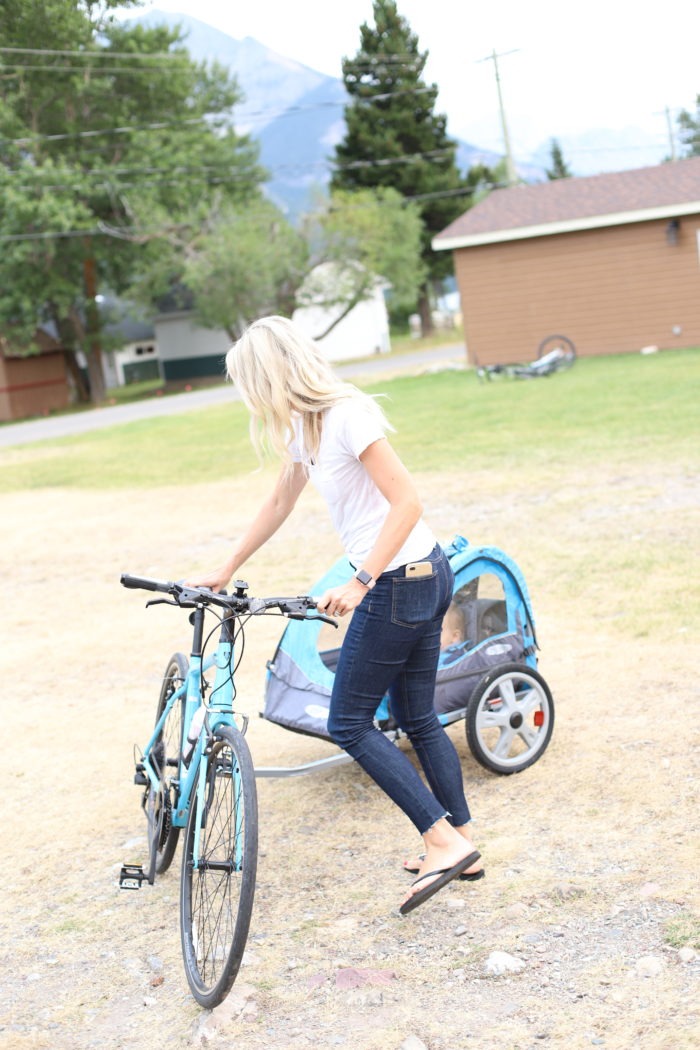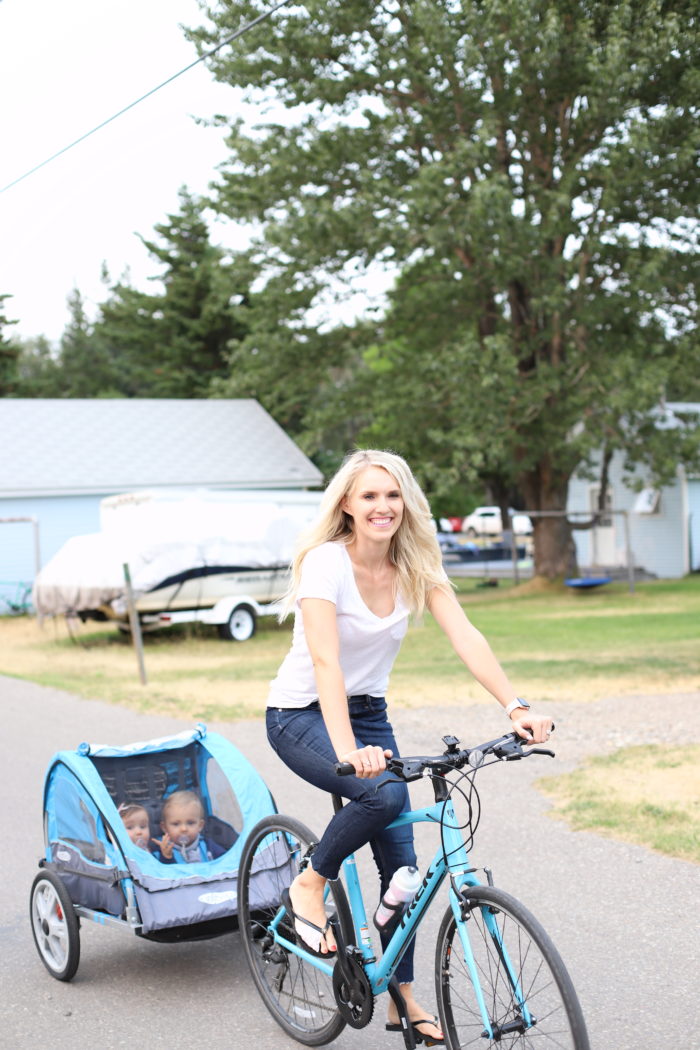 First outfit: Jeans | Tee | Flip flops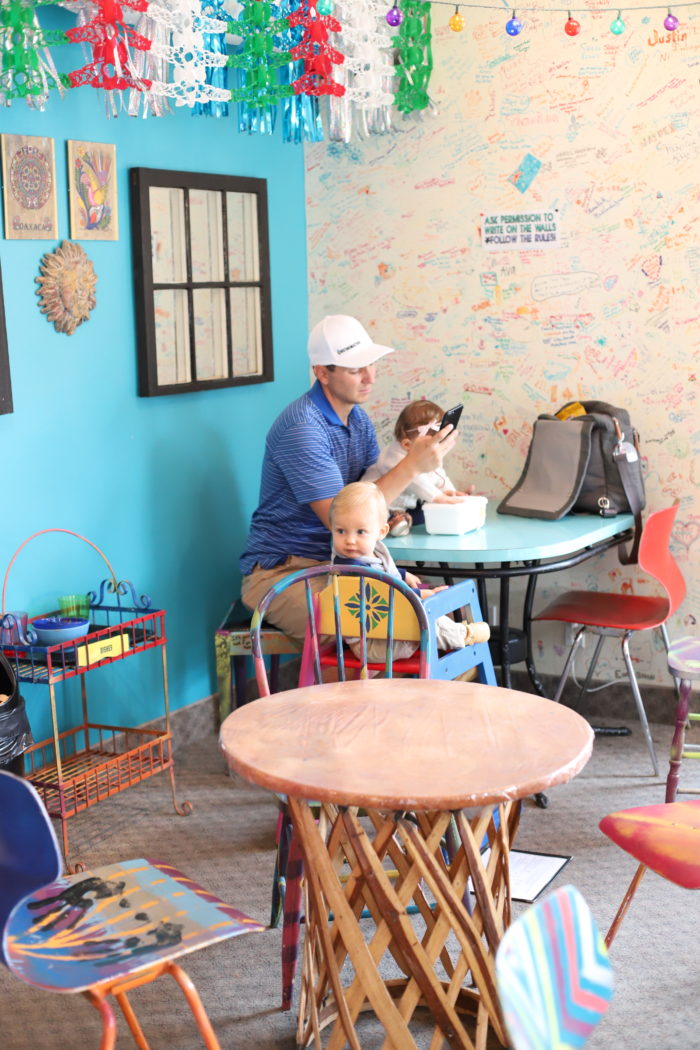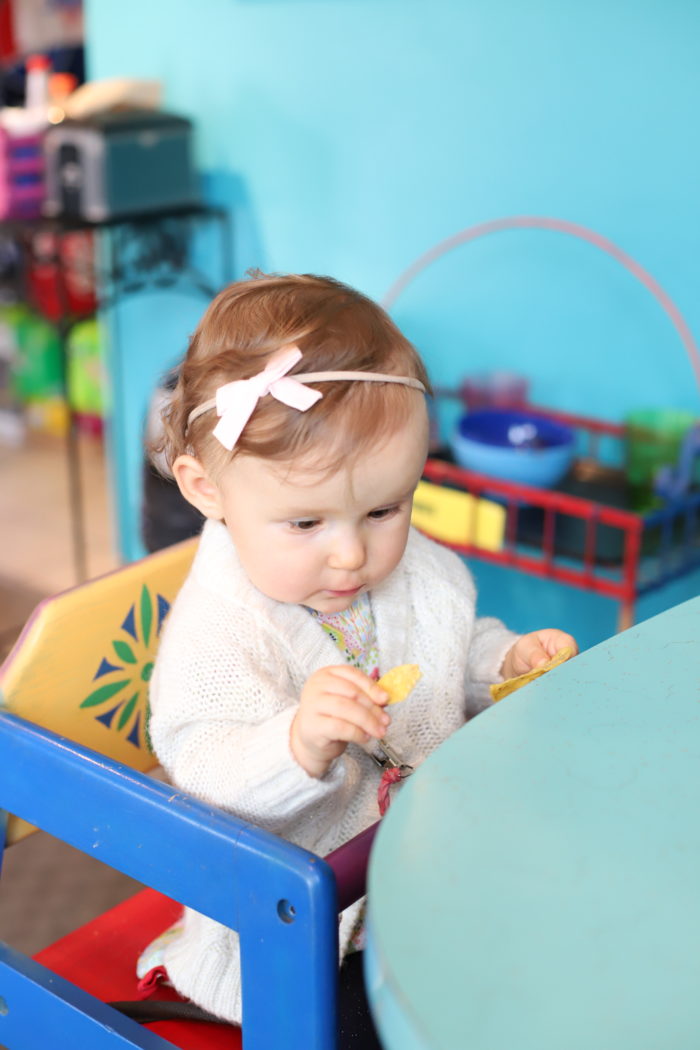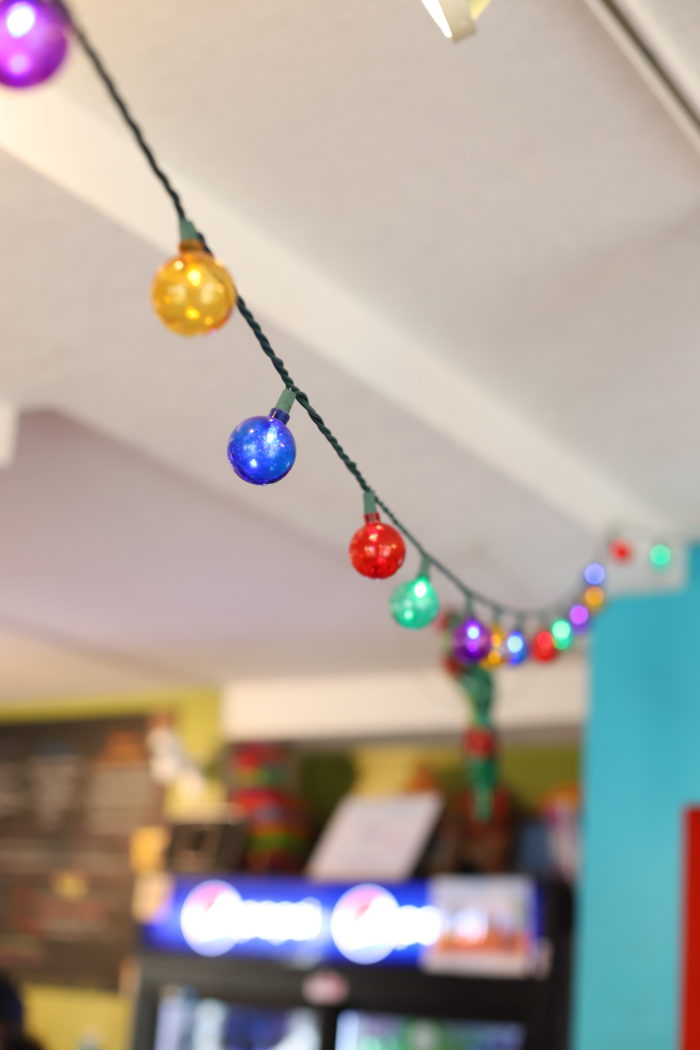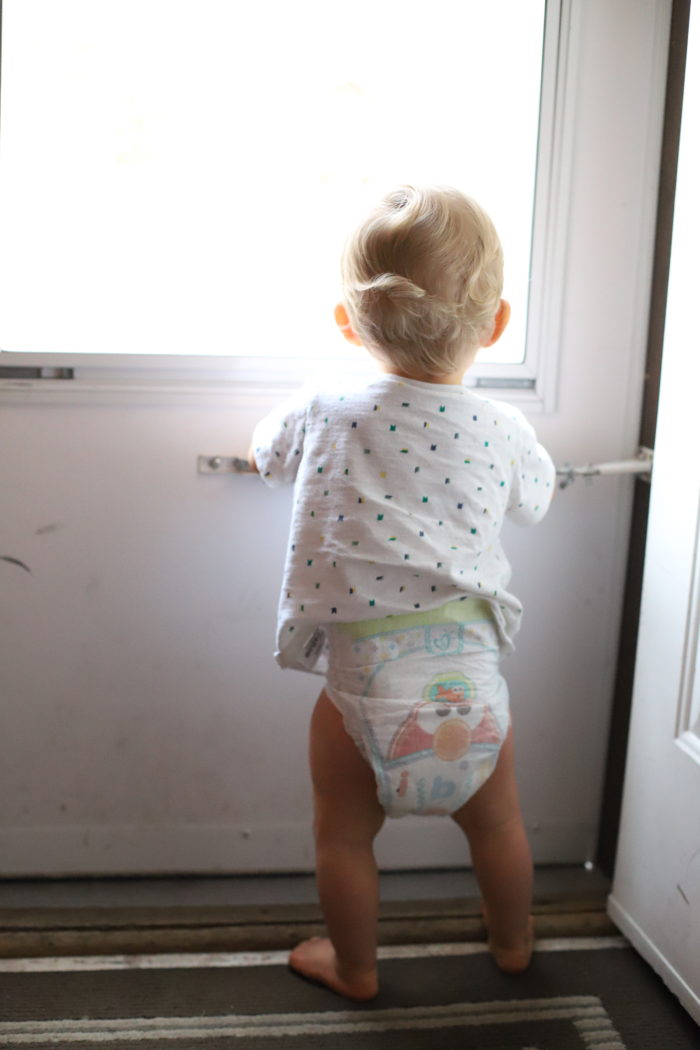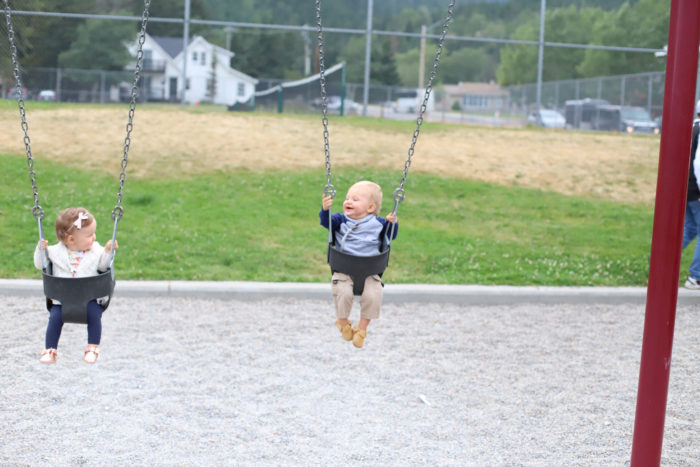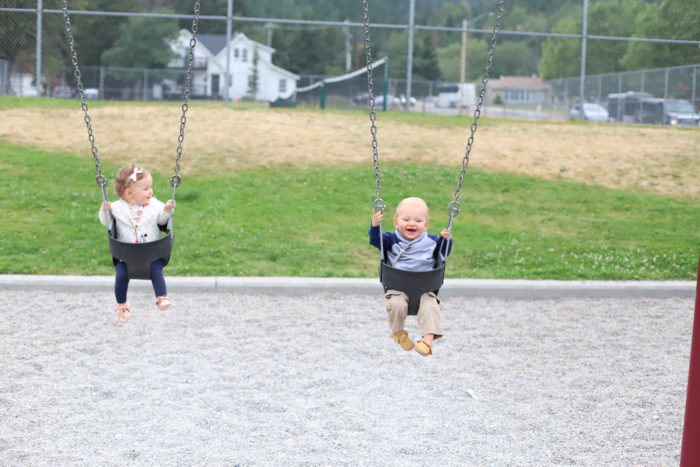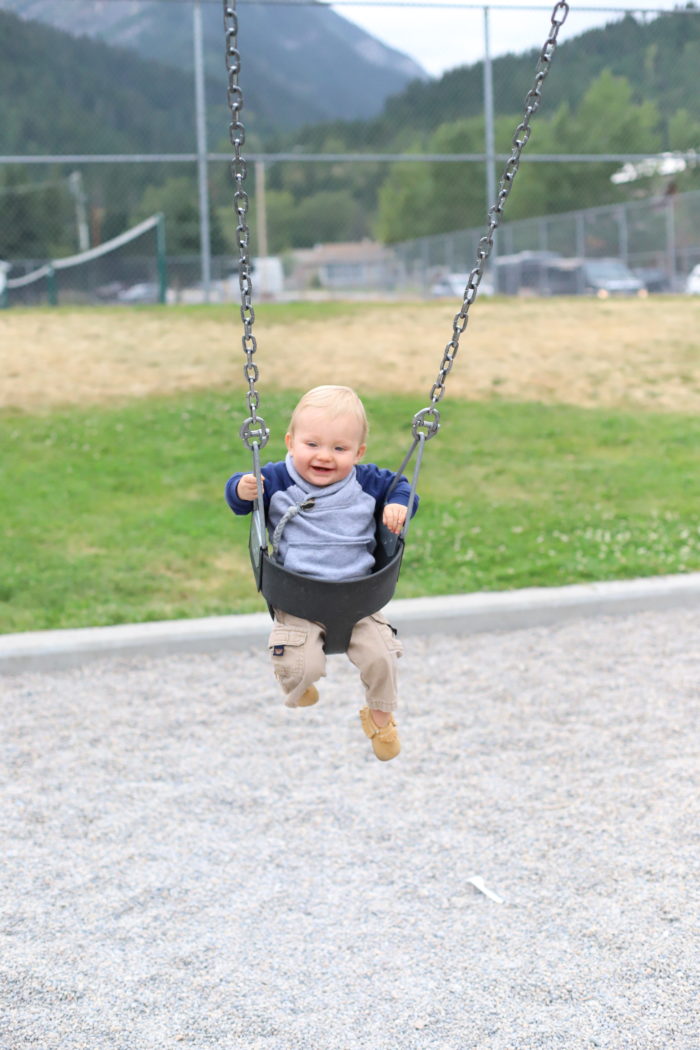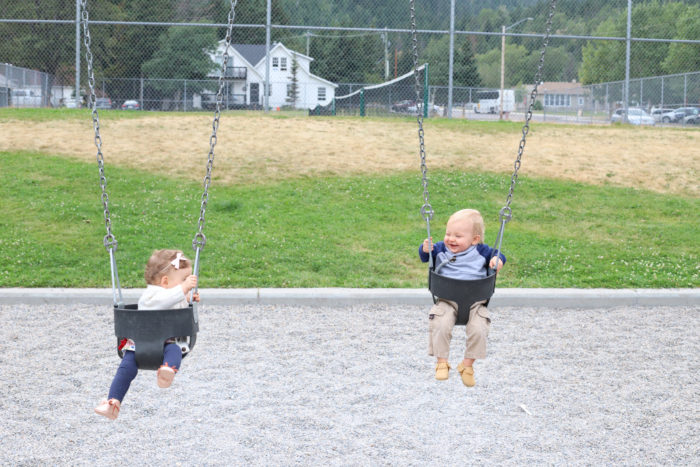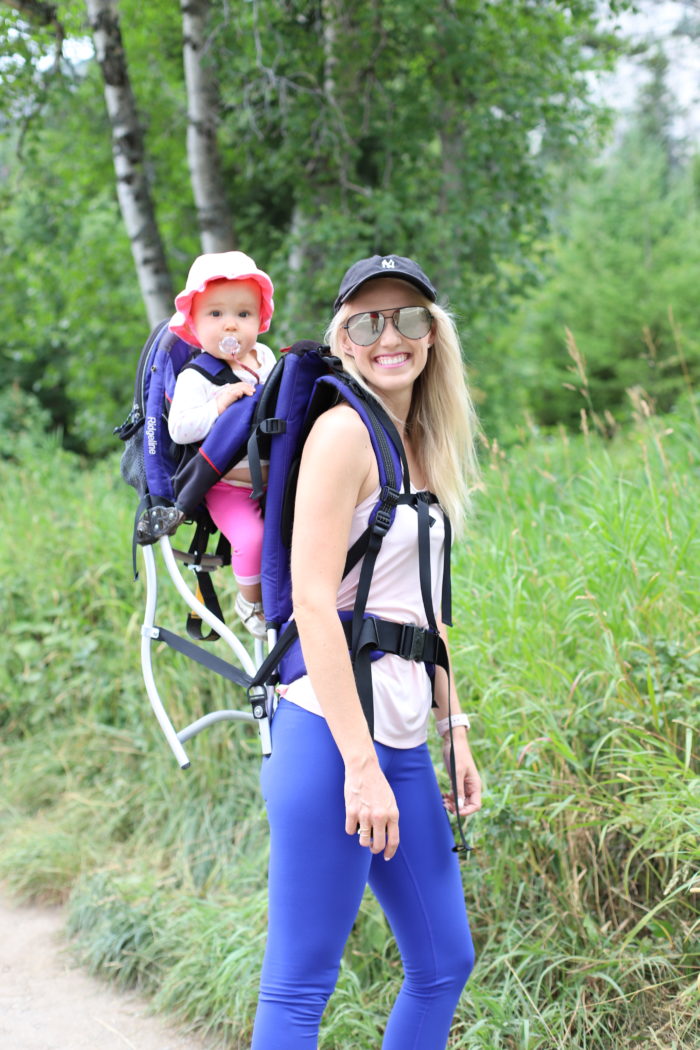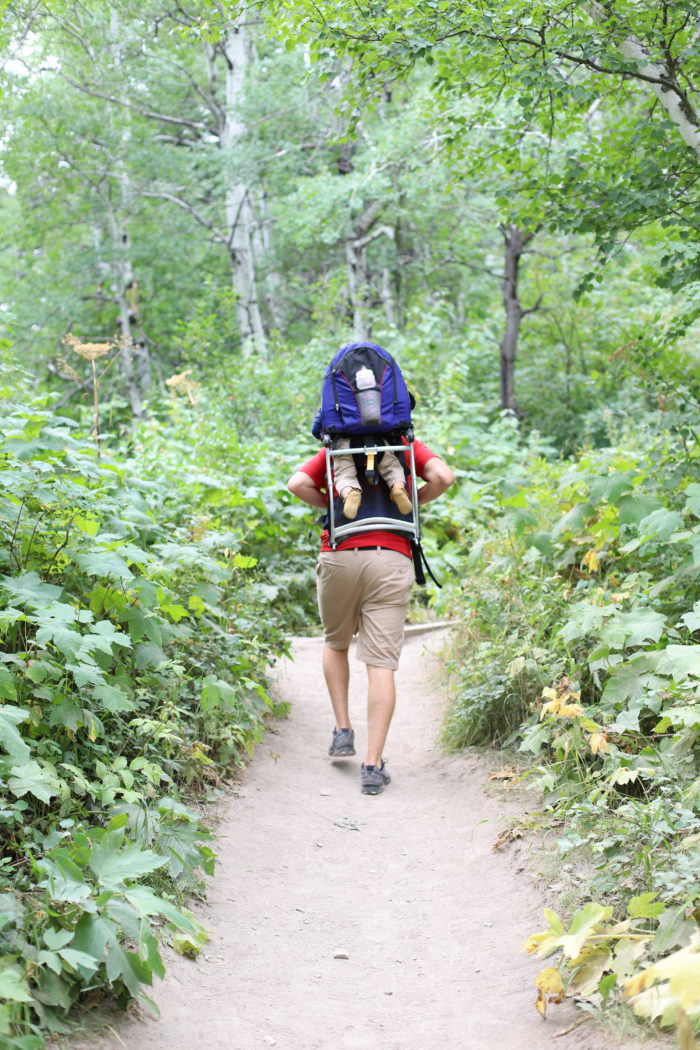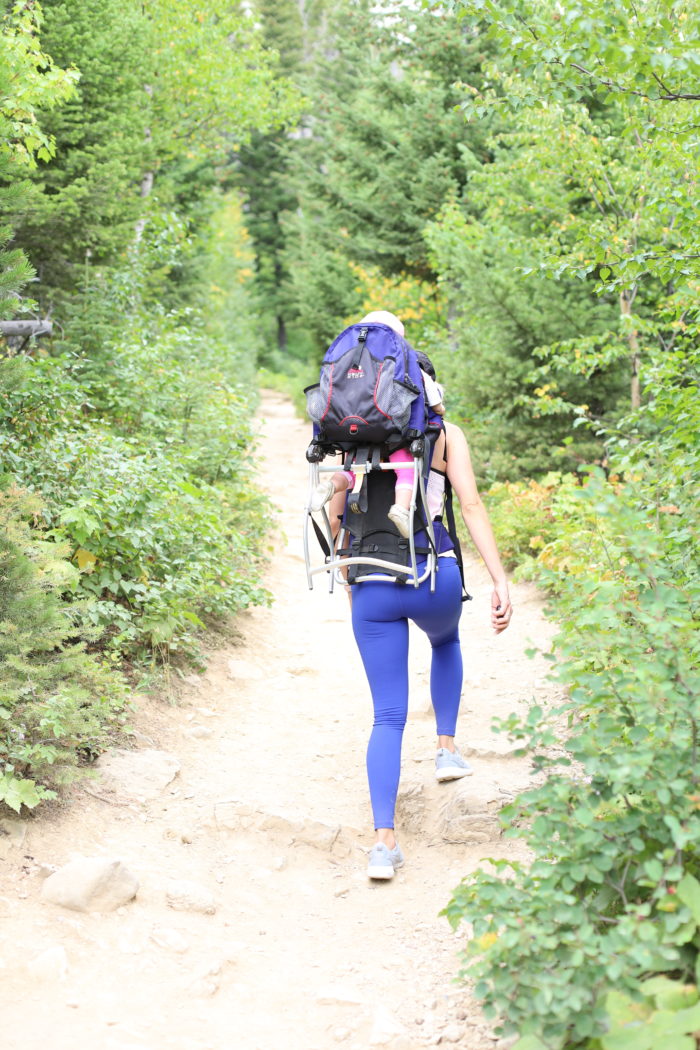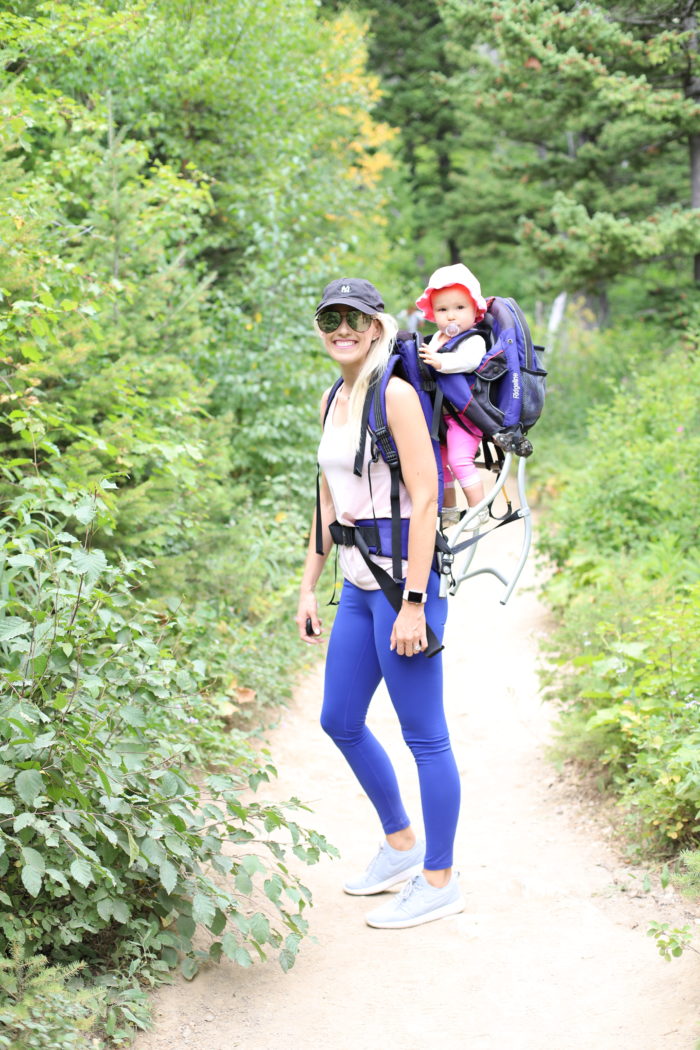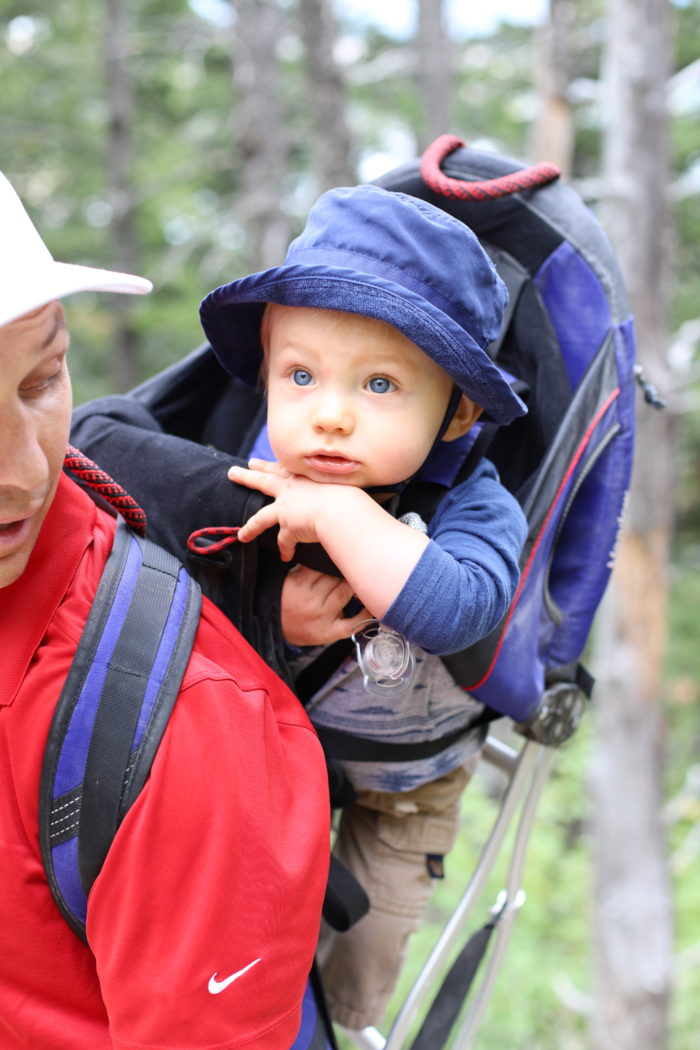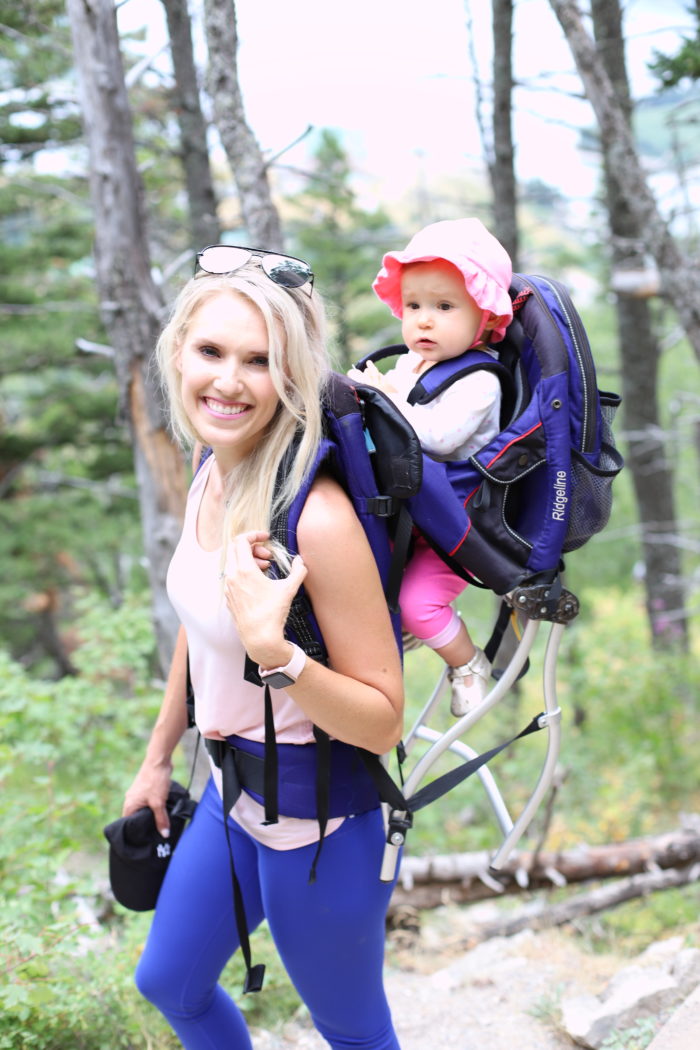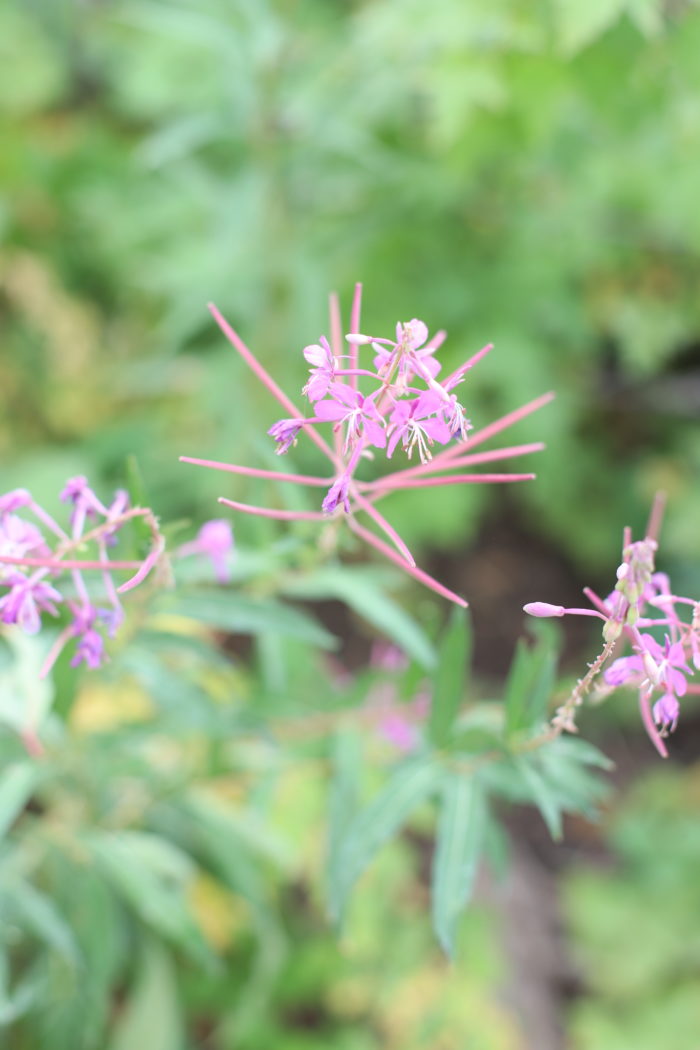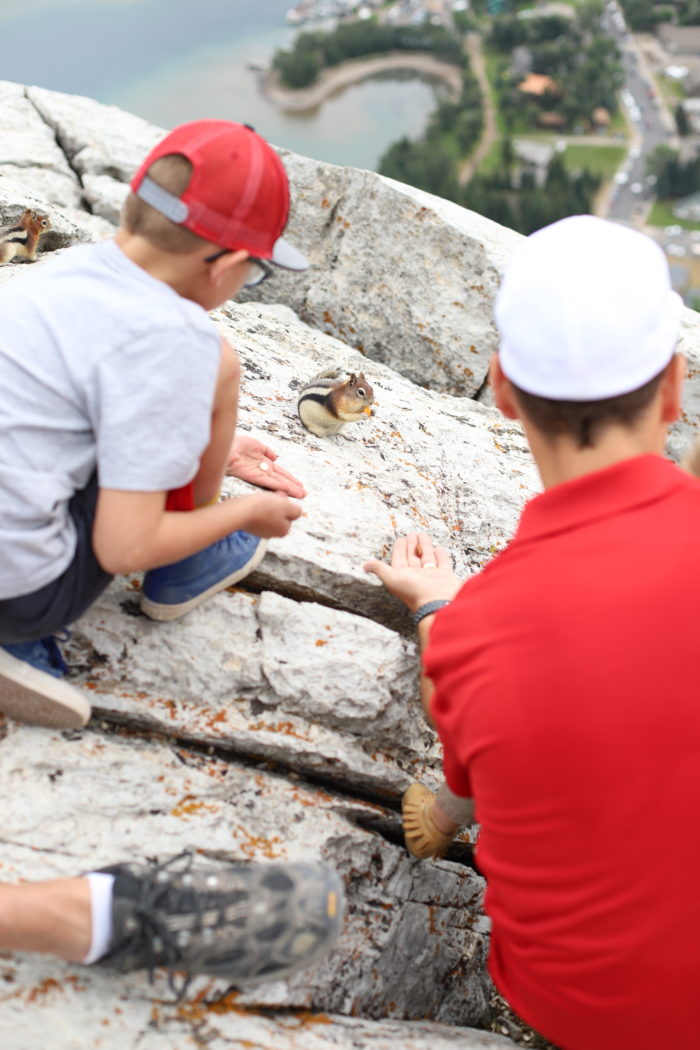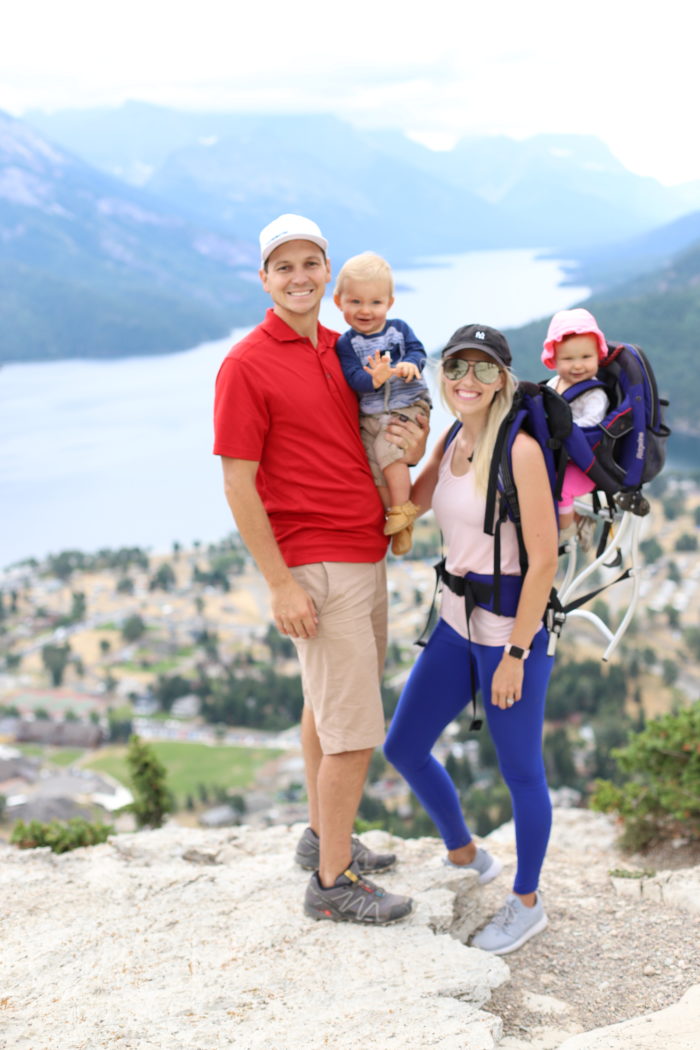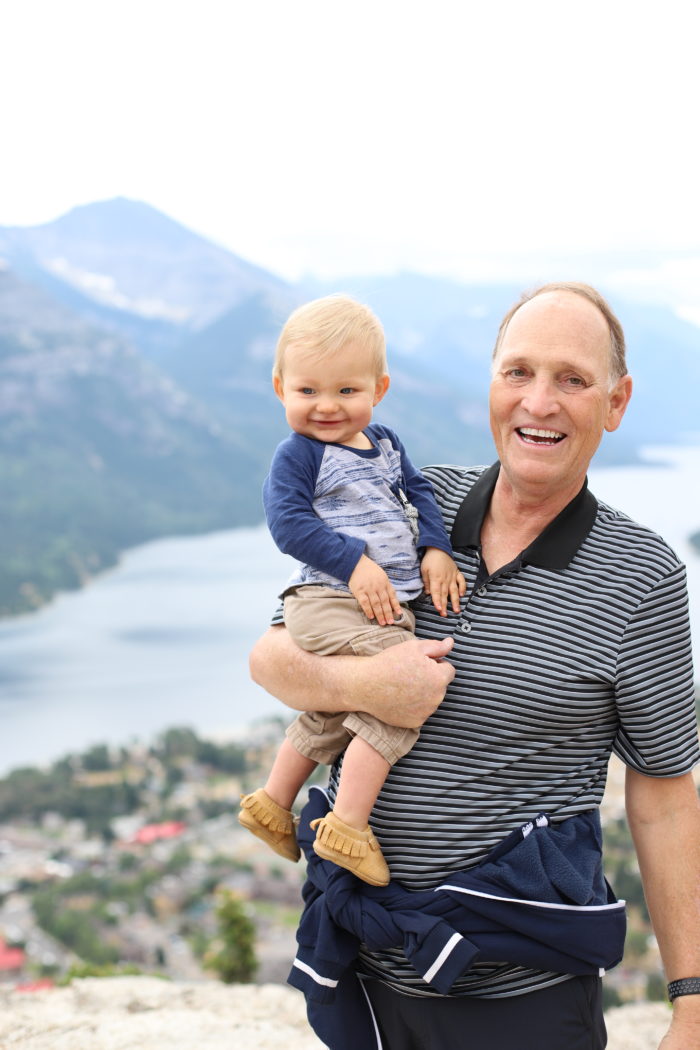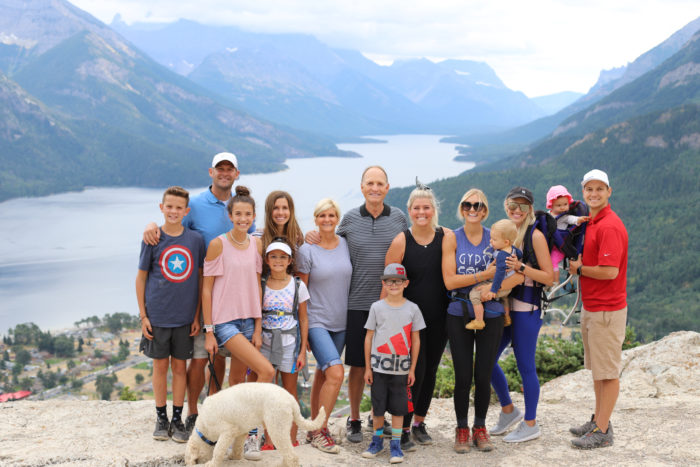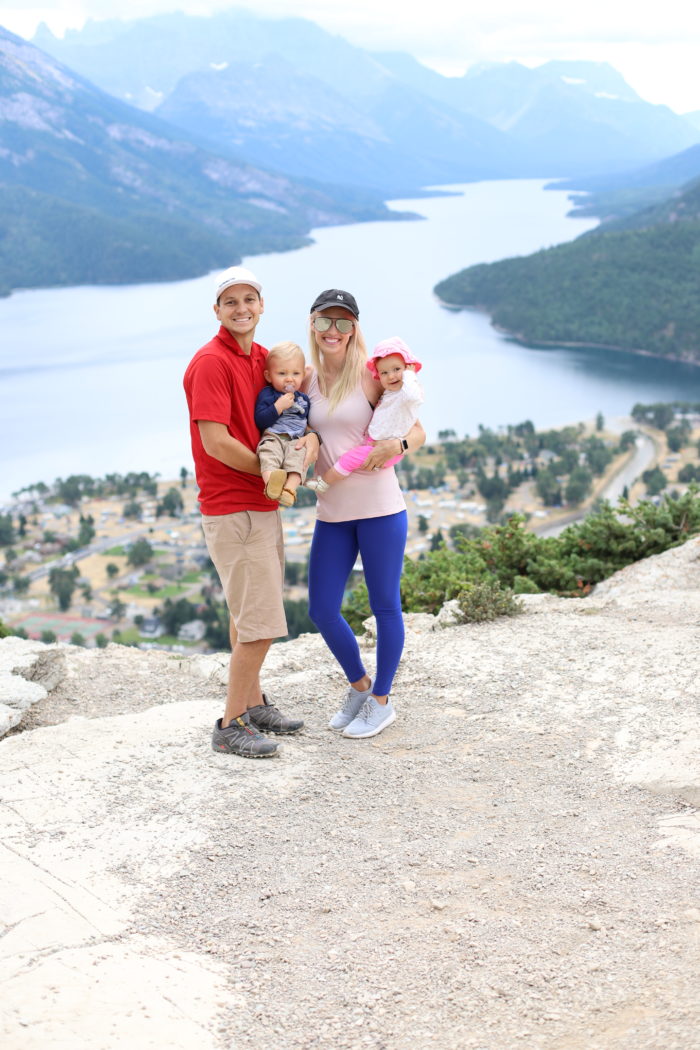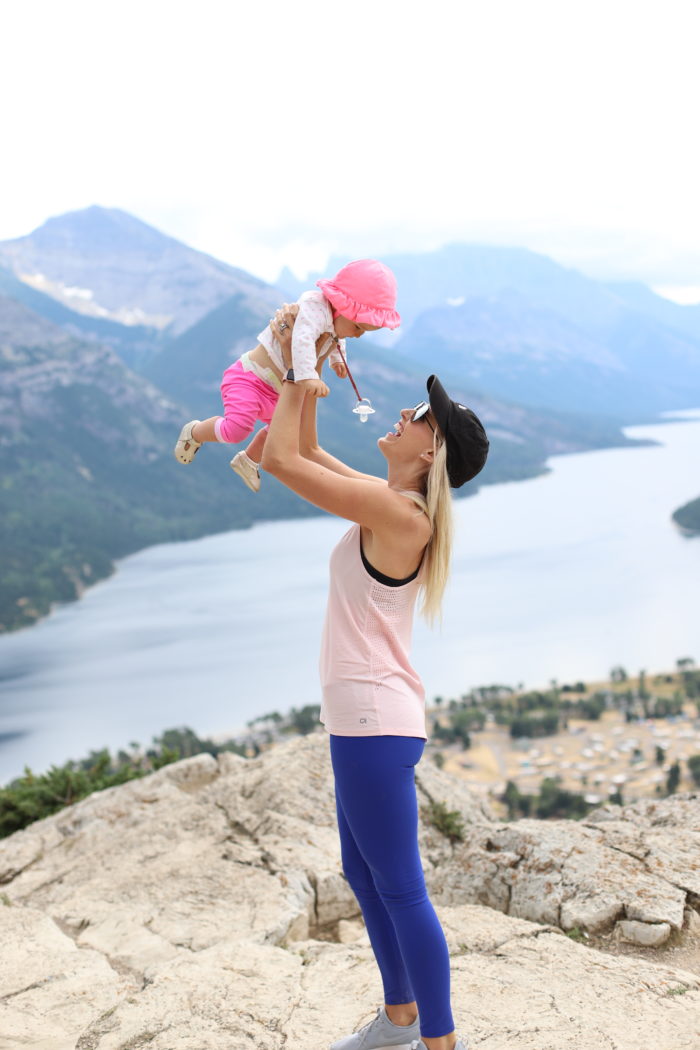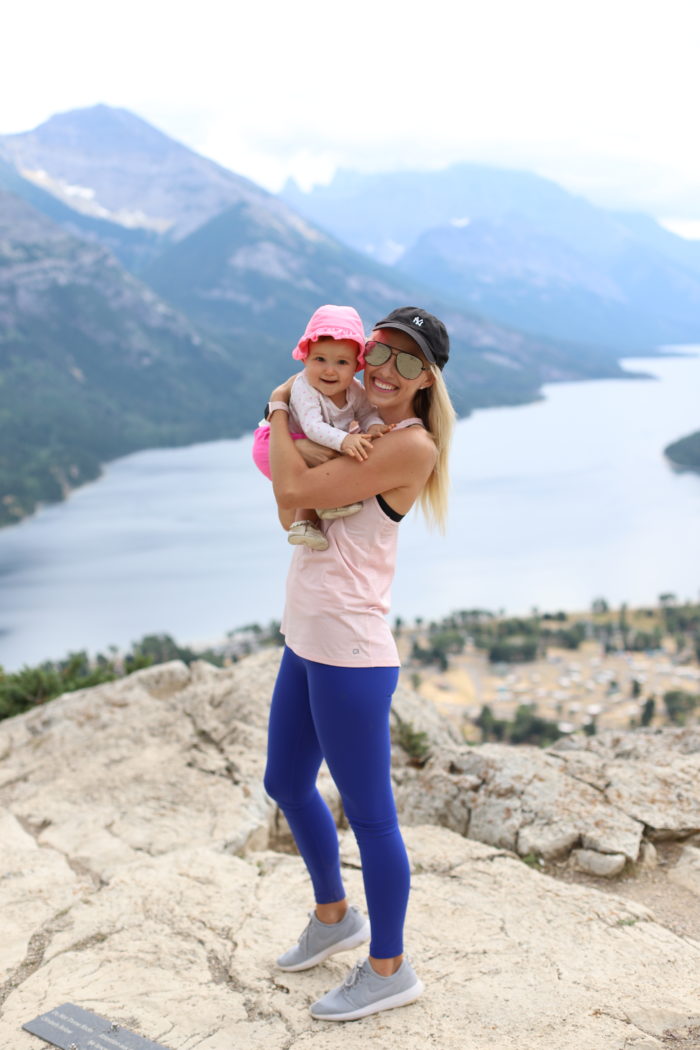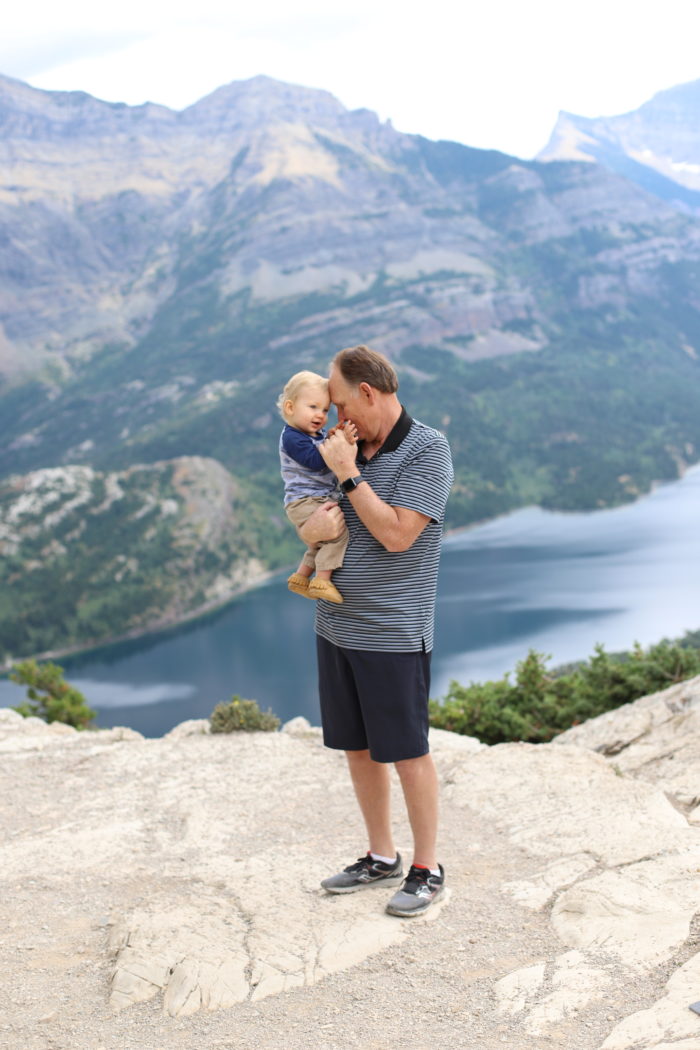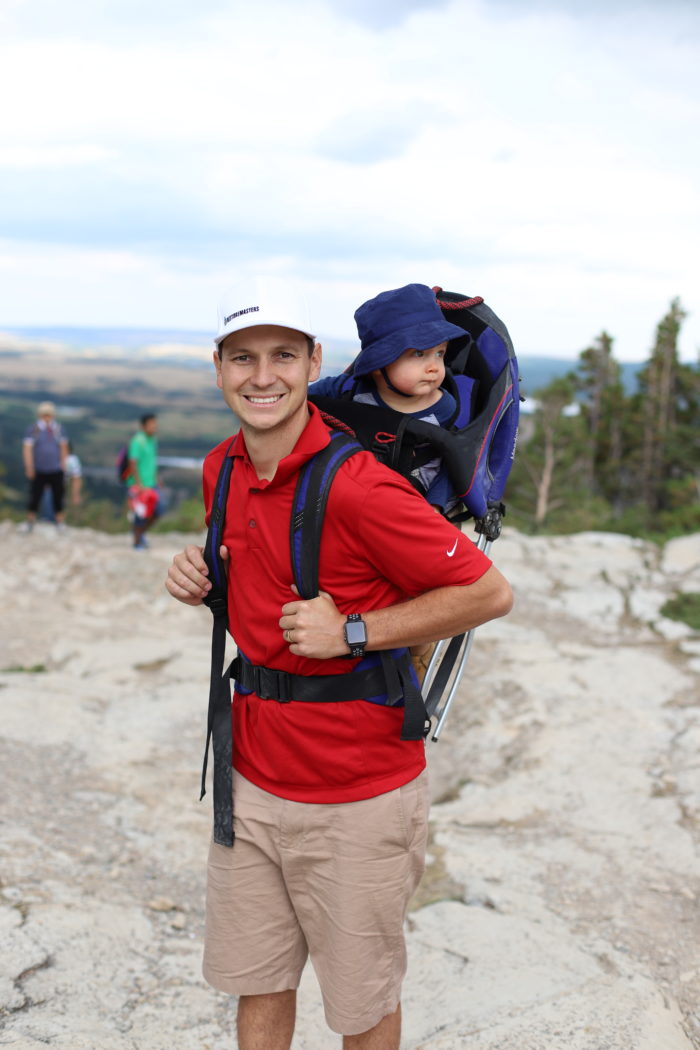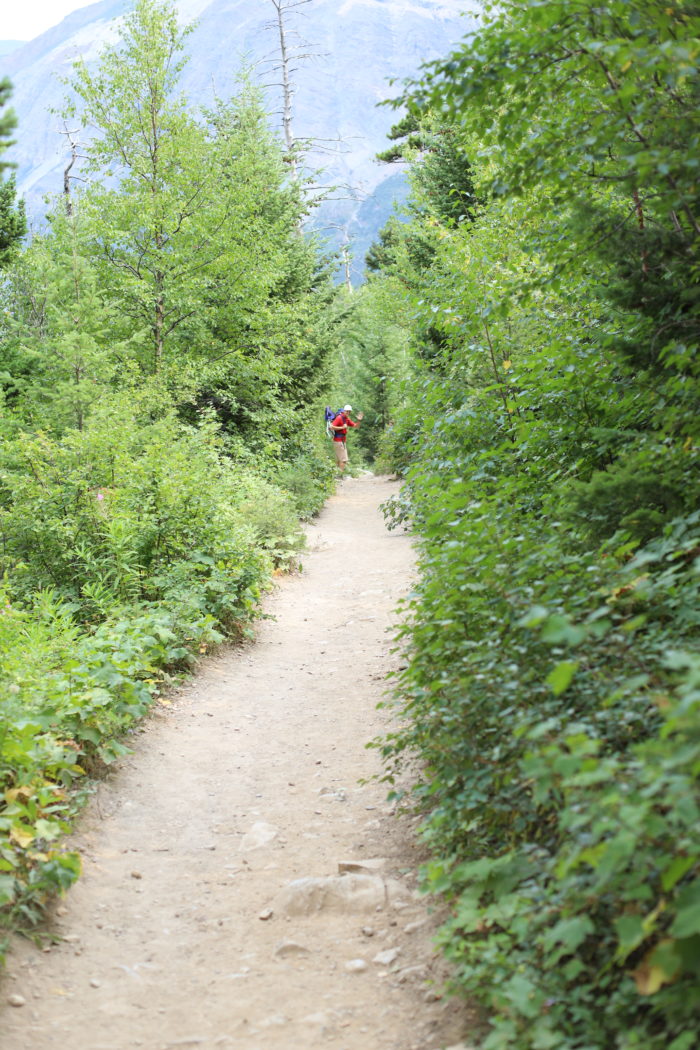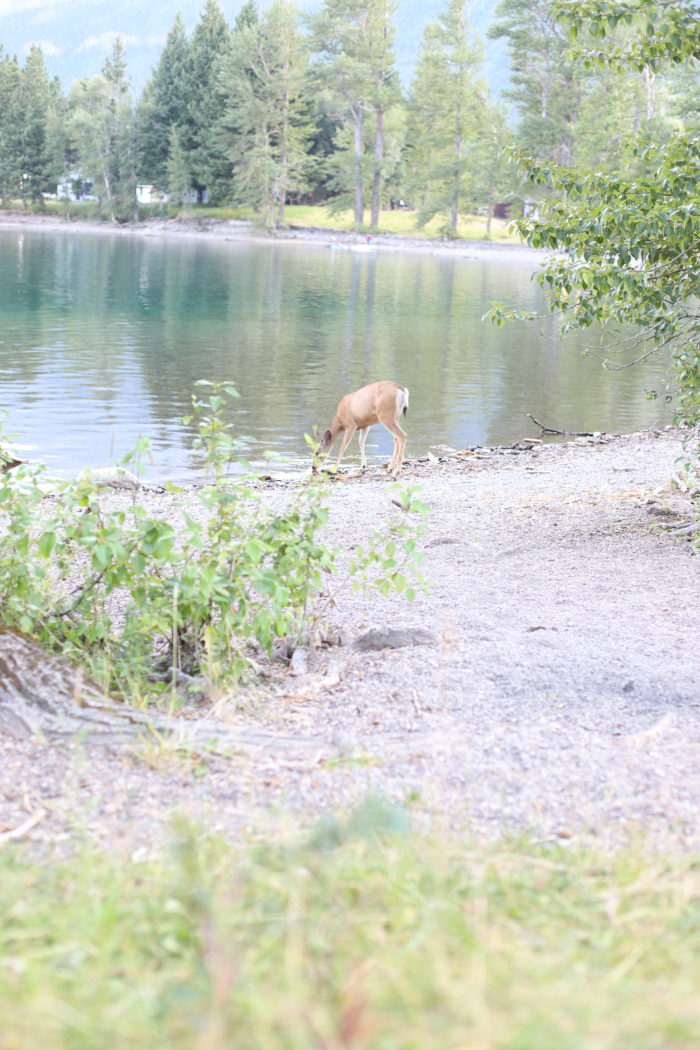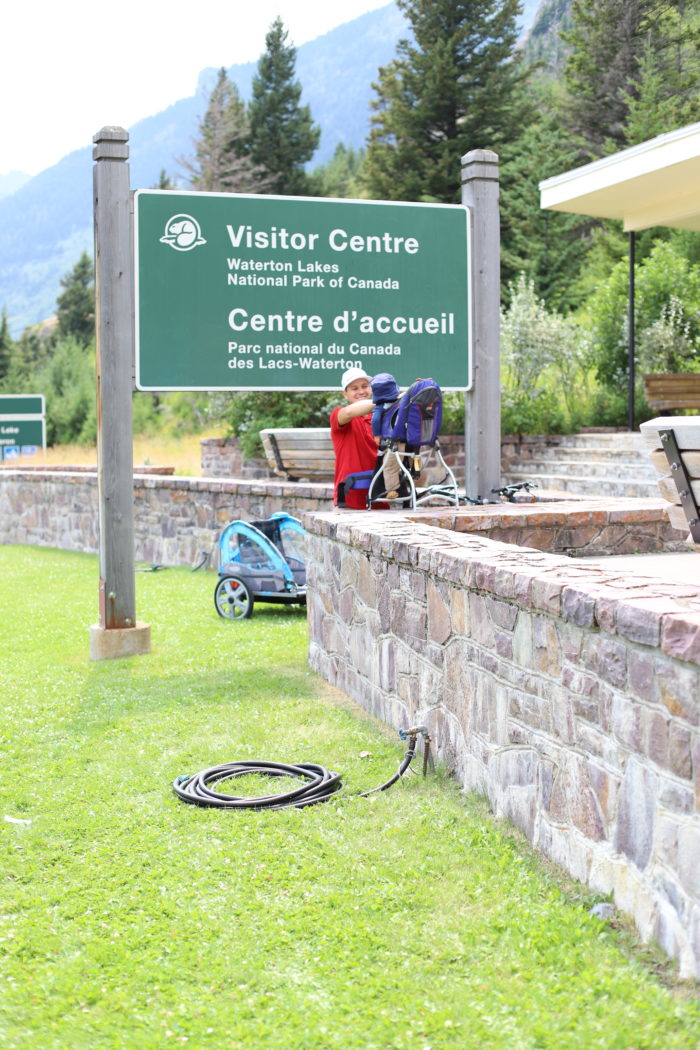 Stealing Harris' binkie…and then getting mad when it wouldn't stay in her mouth because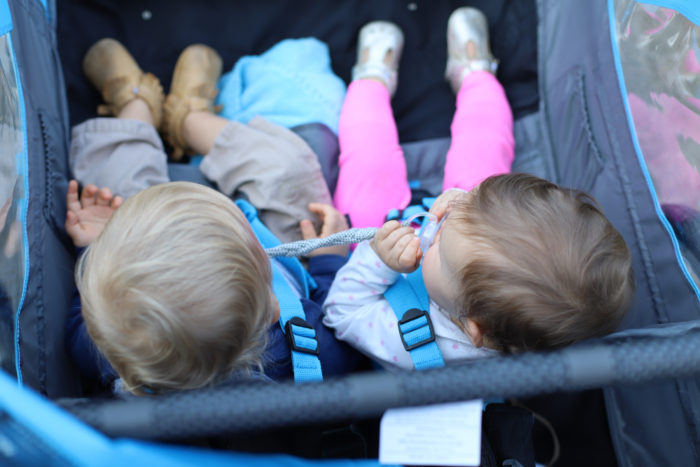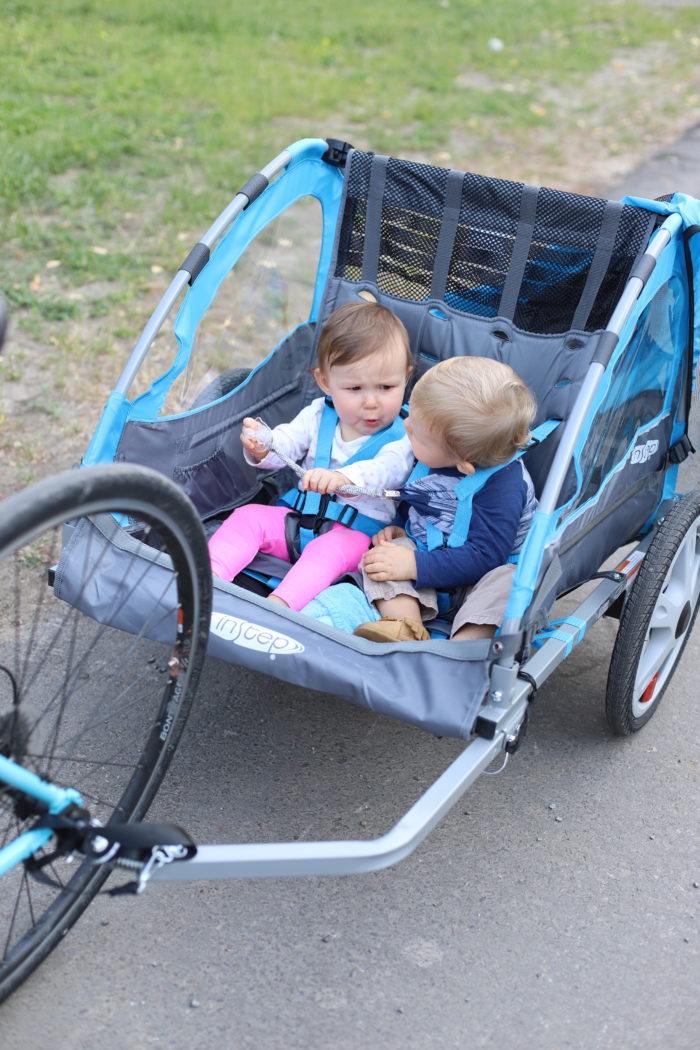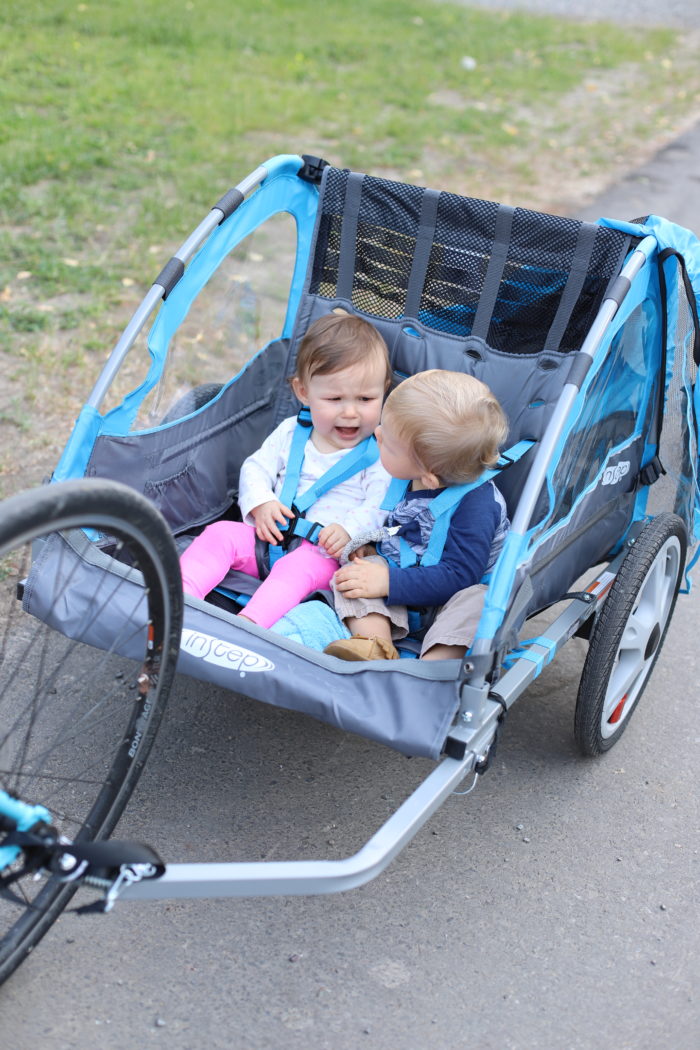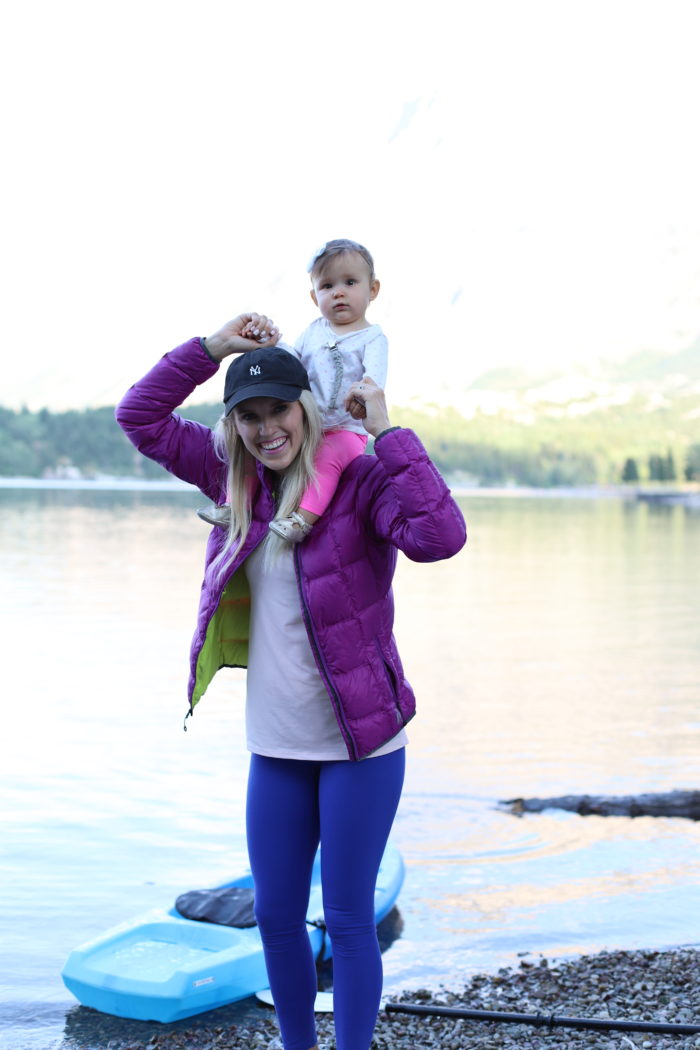 Second outfit: Workout leggings | Sunglasses | Sneakers | Tank, old (similar here) | Hat, old (similar here)

When we decided that we wanted to go to Canada on a family vacation with Tyler's family last year, I was very worried about the 12-hour drive with 1-year-old twins. I mean…sounds a little daunting, right? I researched how much it would cost and how long it would take to fly instead, and it literally would have saved us 1 hour with getting to the airport on time,  a layover, and driving 3 hours to the cabin after we landed. 1 whole whopping hour. Also, it would have cost like $400 extra dollars. An hour wasn't worth that to me, so we decided to plan the road trip!
I told Tyler that there was no way I was going to be in the car with twins for 12 hours straight, despite the fact that I love them more than life. I mean, it's about enjoying the journey, right? We stayed in Butte, Montana on Thursday night and then finished the drive on Friday and got in at about 5 pm. It actually wasn't bad at all!! We had fun and the twins did really well in the car. We stopped for them to stretch their legs a few times when we filled up with gas and ate. They liked their strawberries, oatmeal and yogurt for breakfast at the Marriott the next morning, too. I love watching them discover their surroundings. It makes it so much to take them on adventures! They smile and wave to people, and study all the new things that they see. My favorite thing is when I walk out of the restroom at the restaurant and see Tyler sitting at table with two highchairs and two babies. I will never tire of that!
When we got in to Waterton, we unloaded the car. It was PACKED FULL!! I started to get a little clausterphobic the last hour of the trip and it may have had something to do with the fact that I spilled half my bag of Boom Chika Pop popcorn all over the floor. I felt like I couldn't put my feet down because I was going to crush it even more. Our car was like a Tetris game. It was unreal how much we were able to fit in it.
After unloading a trillion bags, baby food and trying to clean up a little bit of the popcorn (I'm soooo sad I wasted it!), we put the babies in their little bike carrier and hopped on our bikes and went into town! It's such a small, quaint little town with hanging flowers and cute little shops. The air is brisk and slightly chilly and absolutely perfect since Utah has been in the 100's for weeks and weeks. We stopped at a taco shop that only had one highchair which made eating interesting since I was standing most of the time but I love that we get to go everywhere with our family. The wonderful thing about twins is that you go from this tiny family to this full family overnight. Party of 4, please!
On Saturday, we woke up and had breakfast, played with the babies and then after their first nap, we hiked up to Bear's Hump. I had never done it before since I flew in a day after the family did it several years ago (I was on a work trip in Texas), so it was exciting for me. We put the hiking backpacks on, buckled the babies into their bike carrier and hopped on our bikes to bike the base of the trail. Tyler locked up our bikes and we put the babies in the backpacks and headed up. We were sweating so much!! It was making me laugh! Adding some extra weight to your back certainly adds a challenge. Harris and Goldie were perfectly happy the whole time, though. We had borrowed one backpack from a friend and my sister-in-law gave us the other because they're expensive and we didn't know if we wanted to invest the money if we didn't know the babies would love it. Well, they loved hiking! They looked around and smiled at the other hikers. We had a blast and it's definitely something we will be doing more of when we get home!
The top of Bear's Hump is unreal. The view of the lake and the mountains takes your breath away. Well, so does the hike up because it's steep 😉 The little chipmunks will come and eat right out of your hand and Harris thought it was fun to feed them with daddy.
After the hike, the babies took a long nap and then we went on a bike ride around the town with Grammy and Popsy (Tyler's parents) and stopped at the lake when we saw Tyler's aunt Kathie and her family. I took a little canoe ride around the peaceful lake.
It is SO nice to have so much family time and get to spend all day with Tyler. Family vacation = my happy time! We are looking forward to lots more adventures.