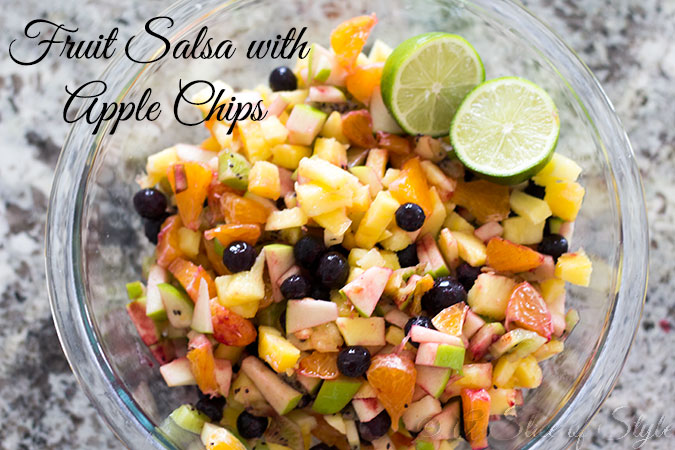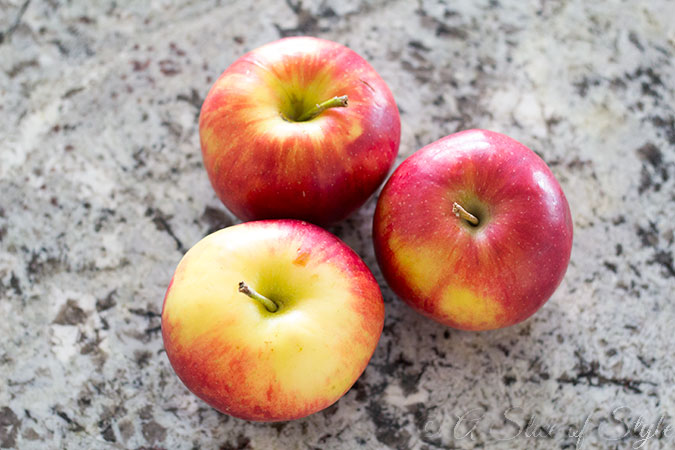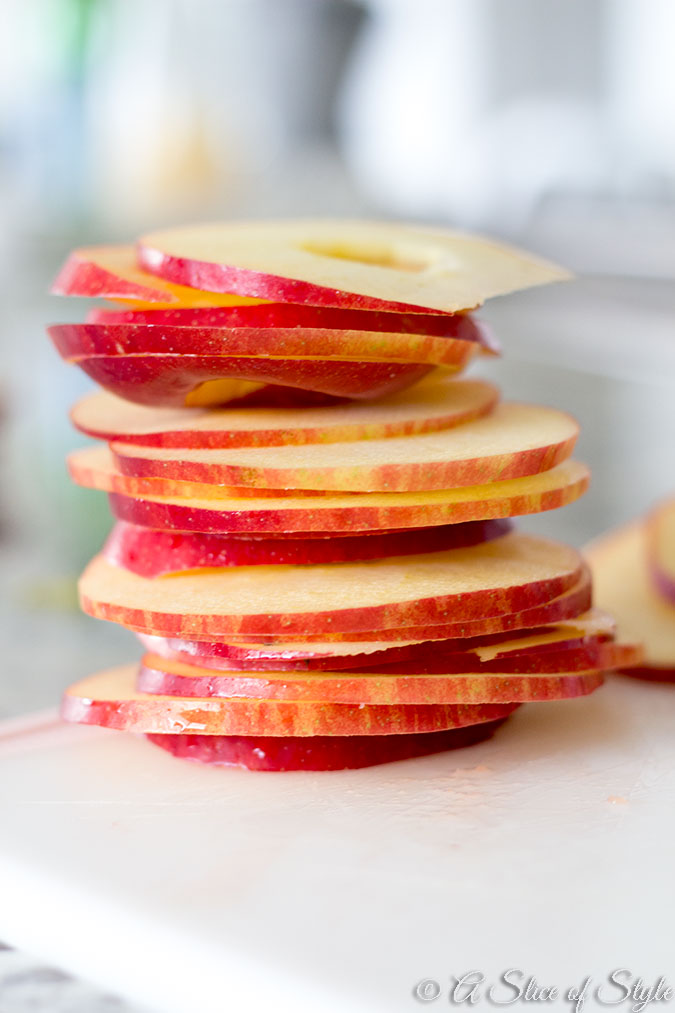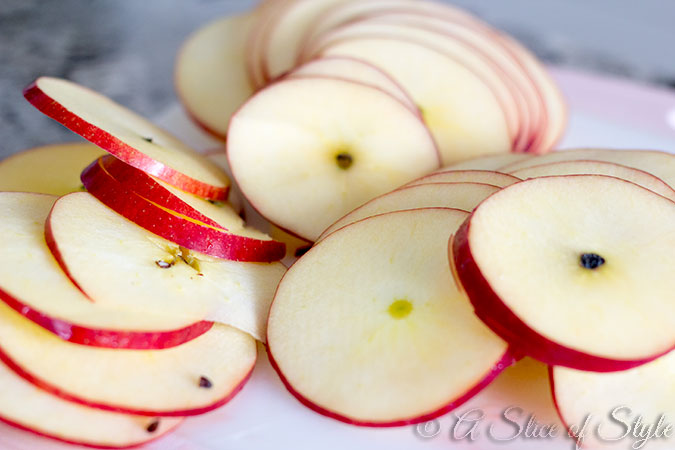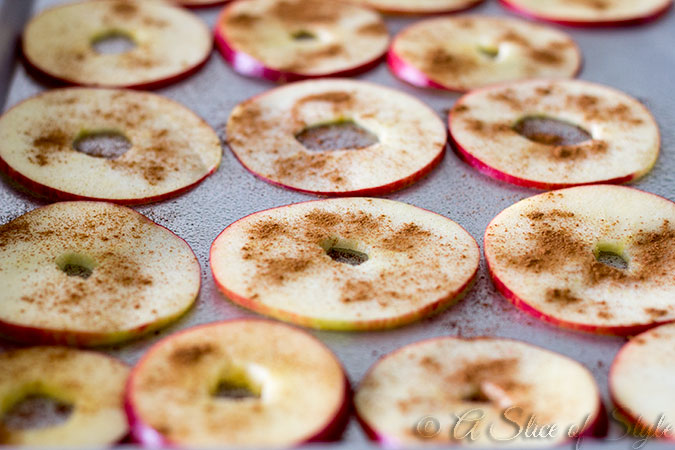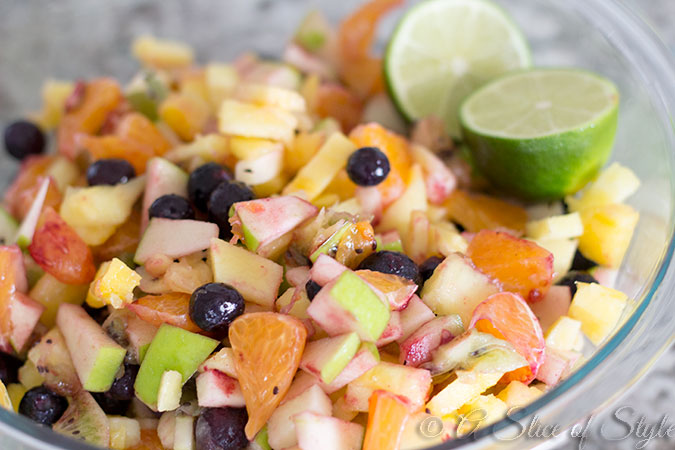 I'm all about the healthy, sweet snacks. The great thing
about this salsa is that it can be modified with any fruit that you like. I
think adding strawberries and grapes would be a great option too. I loved the
flavor that the lime juice gave the fruit.
The only modification I might make next time is to cut my apple slices in half before baking because that might aid in a
speedier bake time.
If you're in a time crunch, I would suggest just buying the
apple chips at Target, Trader Joe's or Costco. The ingredients should say just
apples and maybe ascorbic acid (Vitamin C). I brought this to a Sunday BBQ at
my grandma's house and everyone loved it.
Fruit Salsa with Apple
Chips
A tangy tropical fruit
salsa with crispy apple chips for dipping
Ingredients
For the
salsa:
1 tangerine
2 kiwi
1 green
apple
1 cup
blueberries
1 cup
pineapple
Juice of 1
lime

For the apple chips:
3 red apples,
I used Jonagold
Instructions
1. To make
salsa, chop all fruit into small pieces and combine in a bowl. Squeeze juice of
one lime over fruit and toss. Cover and store in fridge until ready to use, not
more than a few hours.
2. For the
apple chips, very thinly slice apples and cut out core. Place apple slices
individually on a cookie sheet sprayed with coconut oil. Bake at 200 degrees
for 3-4 hours, turning half way through. You can also use store bought apple
chips which you can get from Target, Trader Joe's or Costco.
3. Enjoy!