This Halloween charcuterie board is so much fun for your family and parties!

I had so much fun making this spooky and delicious Halloween charcuterie board! I LOVE Halloween. Like seriously. And I wonder why every year, honestly, because it's not like I necessarily love spooky things, but I do love an opportunity to act like a kid again, eat candy, dress up and I love the festive nature of the season! My family and I went for weekend staycation at my mom and step dad's house and everyone was delighted by this charcuterie board I made! A few items were accidentally left at home or didn't I buy them, so I made do with what I had and I loved it! The only things I would add are these darling eyes on the mozzarella balls and spell out "BOO" or "SPOOKY" with letter cookies.
decorations for your halloween charcuterie board
food for your halloween charcuterie board
For the food on the board, I wanted to add items that we would actually eat. We've all seen those gorgeous charcuterie boards that look beautiful but have items on that we wouldn't actually enjoy eating, so keep that in mind when you are selecting the items for your board! I like various crackers and festive and seasonal chips, cookies and crackers that you can only buy during this time of year.
If you have a Trader Joe's near you, I would suggest stopping there! They have the cutest fall seasonal items for your Halloween charcuterie board. I got the pumpkin jack o' lantern cookies, the plantain chips (they have these year round and are great dipped in guacamole!), the ghost and bat shaped potato chips and the leaf shaped tortilla chips.
Buy a block of cheddar cheese and use a pumpkin shaped cookie cutter like this to cut out adorable pumpkin shapes. These are so much fun and add so much to the board!
Add in some nuts for a salty crunch and protein.
I rolled up ham slices and put them in small white glass bowls I had. You can add in some dimension by laying out some of your items on the board and adding some of the items into bowls to make it interesting to look at!
I bought fresh fruit and also dried fruit. I didn't end up using any of the fresh fruit because I didn't have enough room! I would recommend using a pretty large charcuterie board. I think the dried apricots had a pretty look because they are orange!
Draw a jack o' lantern face on mandarin oranges. I was at my mom's house and didn't have a permanent marker that worked super well. We did the best we could! This is a super easy way to make it festive!
Add in the dips and sauces you like to dip with your crackers and veggies. I think another great addition to this board would be carrot sticks because they are the perfect orange color for Halloween!
Candy corn is always a good idea in my book. Not many people like it, so if you're a candy corn lover like me, you're going to love having extra for yourself 😉 It's so cute on the Halloween charcuterie board!
where to buy items for your halloween charcuterie board
My favorite places to shop for this board were my local Trader Joe's, HERE and HERE!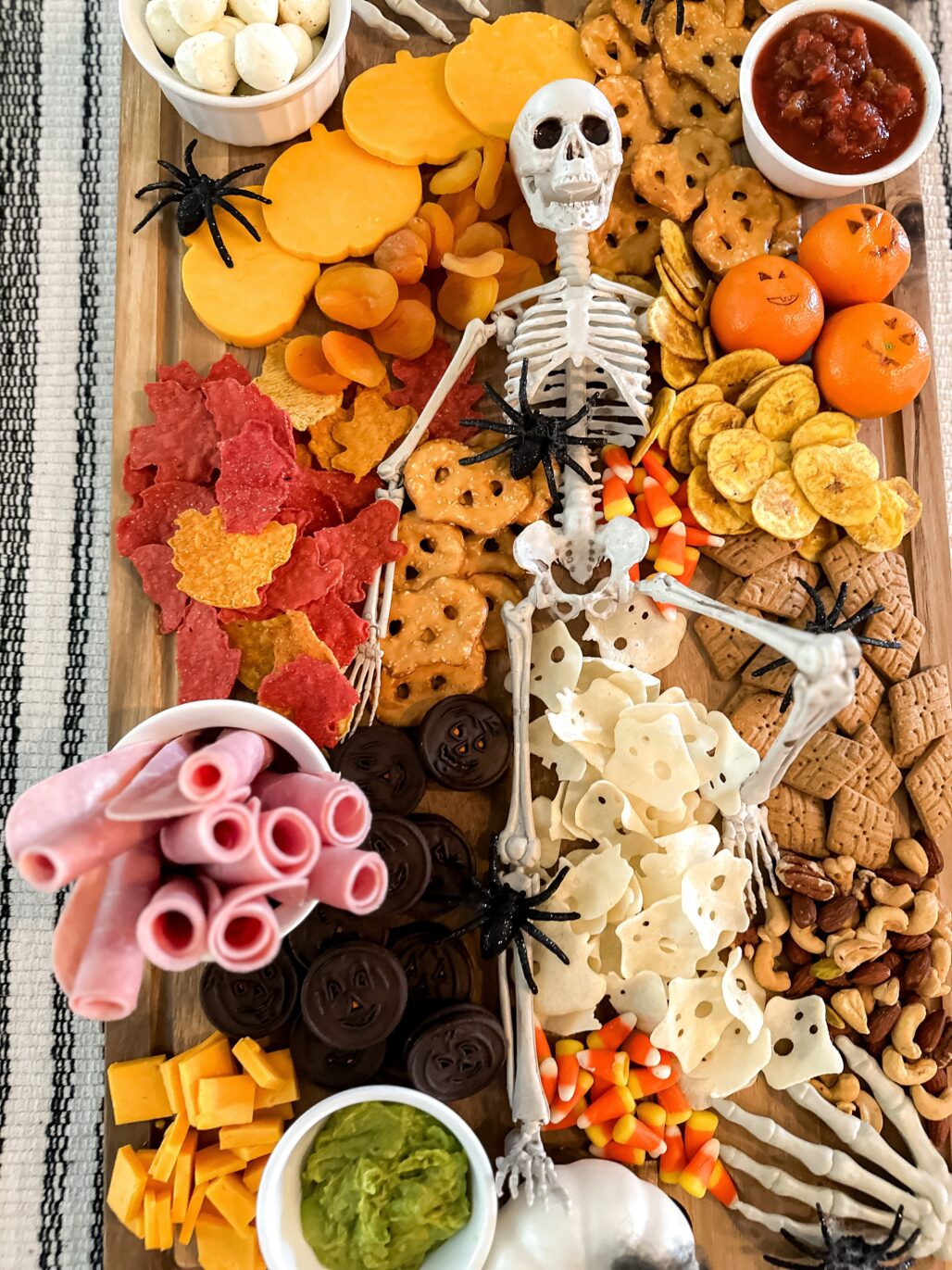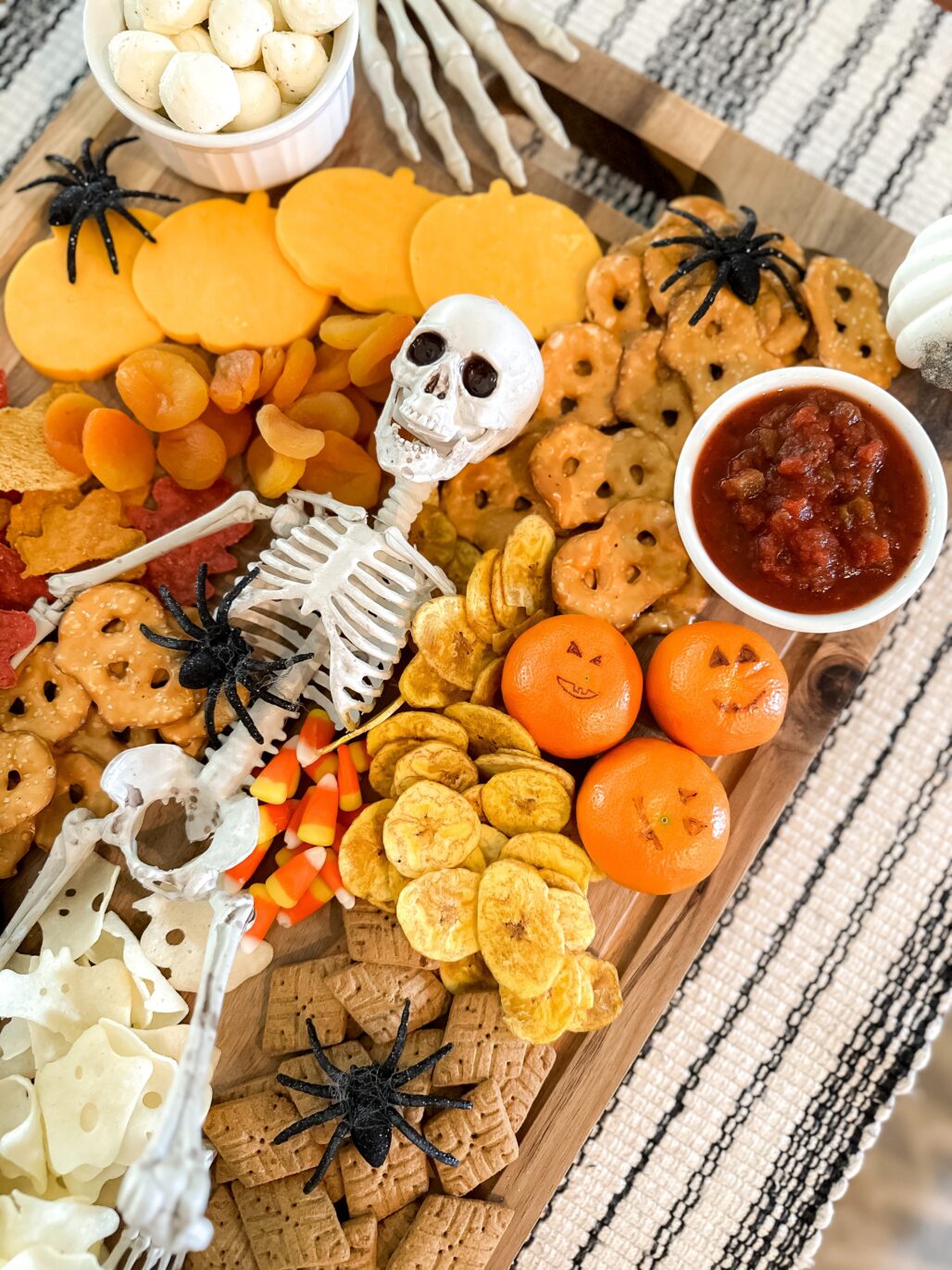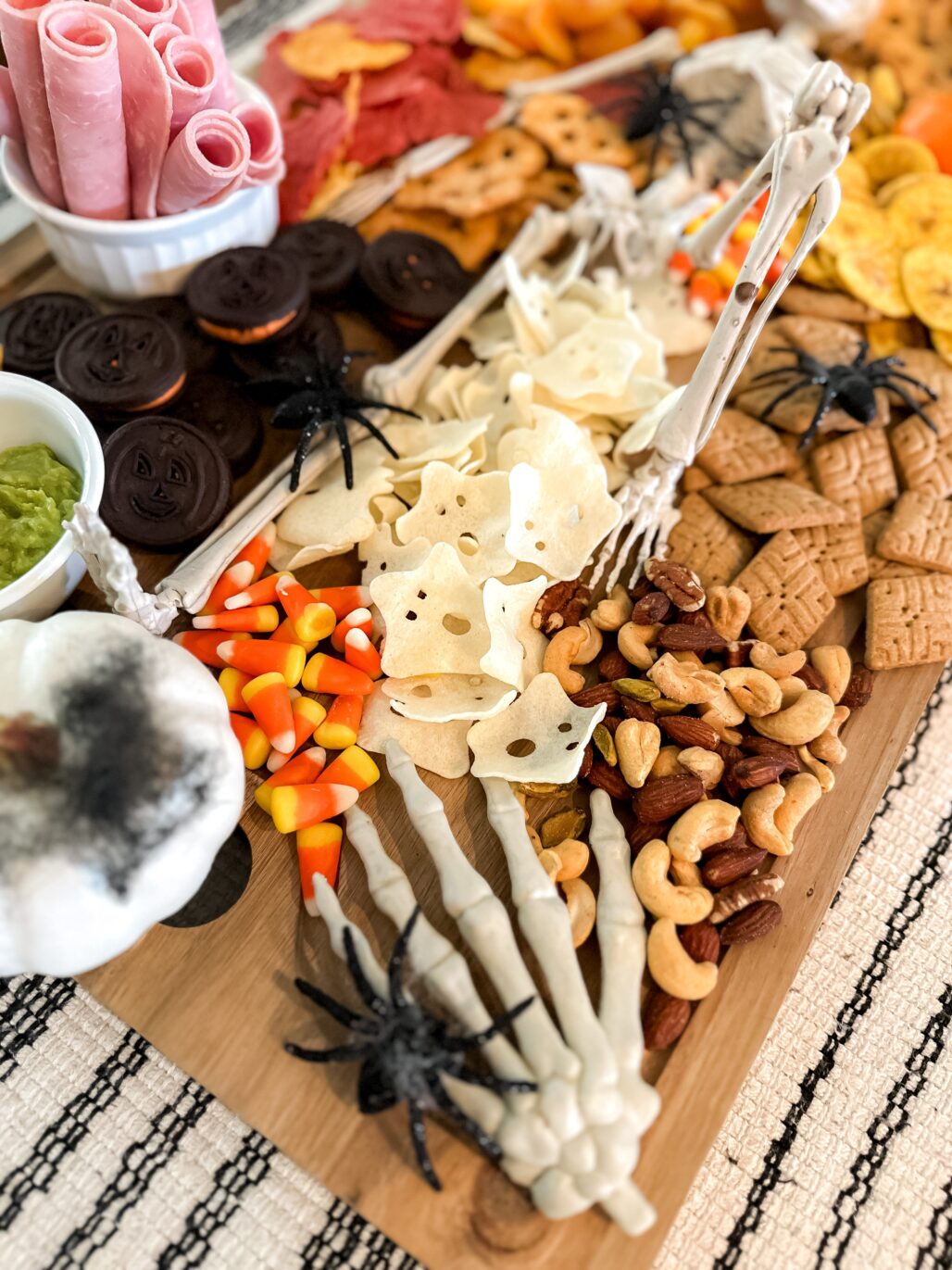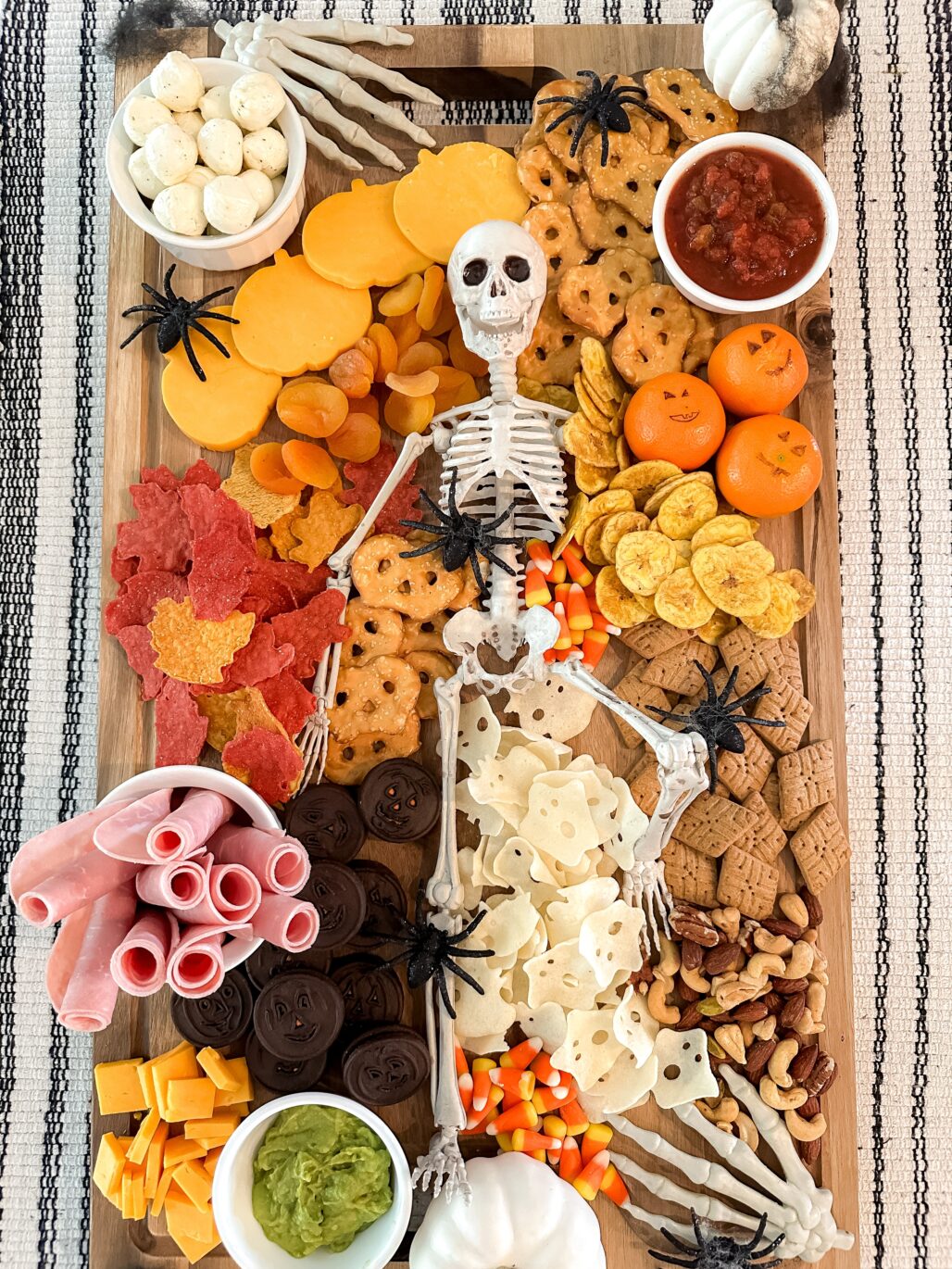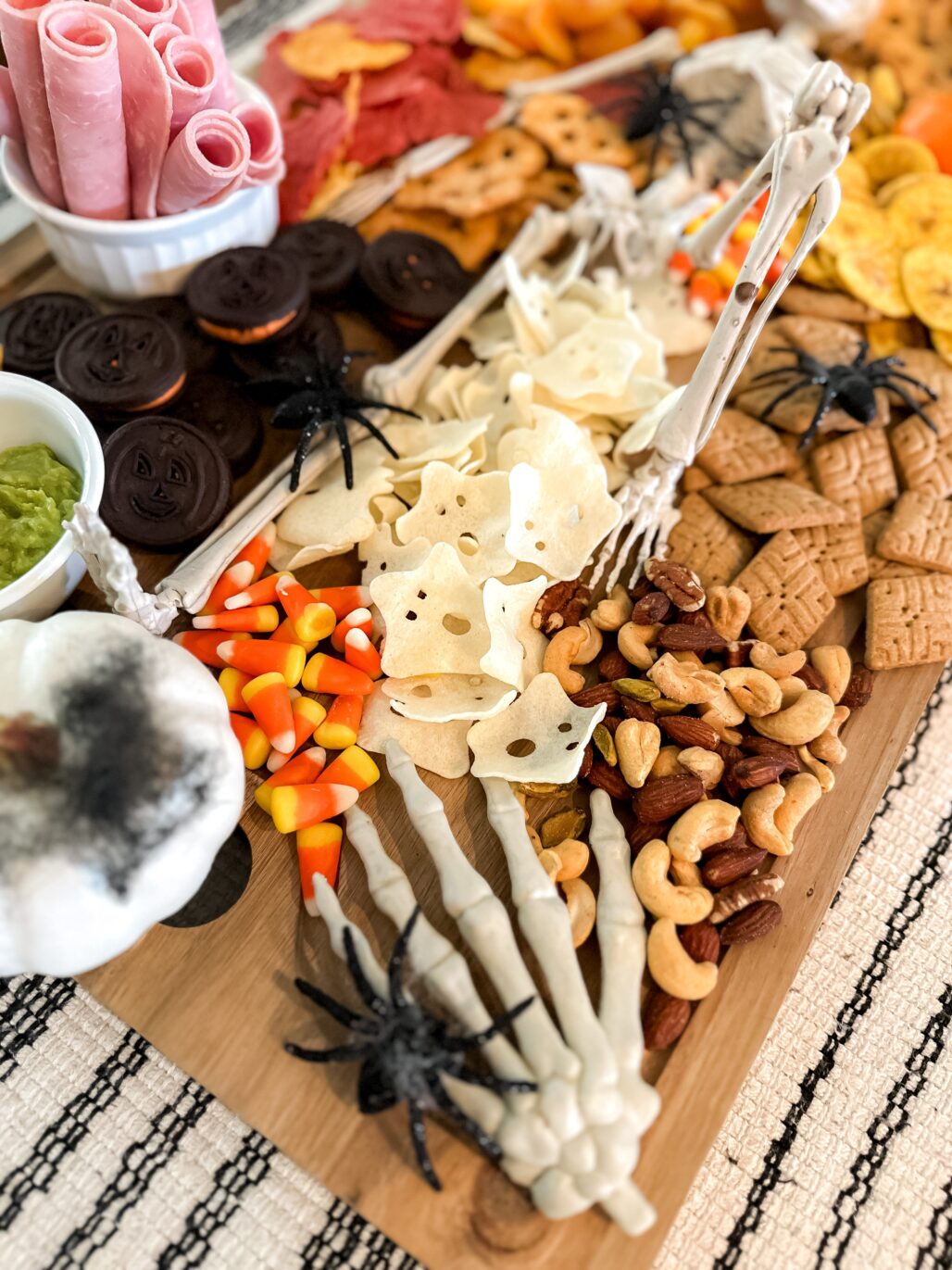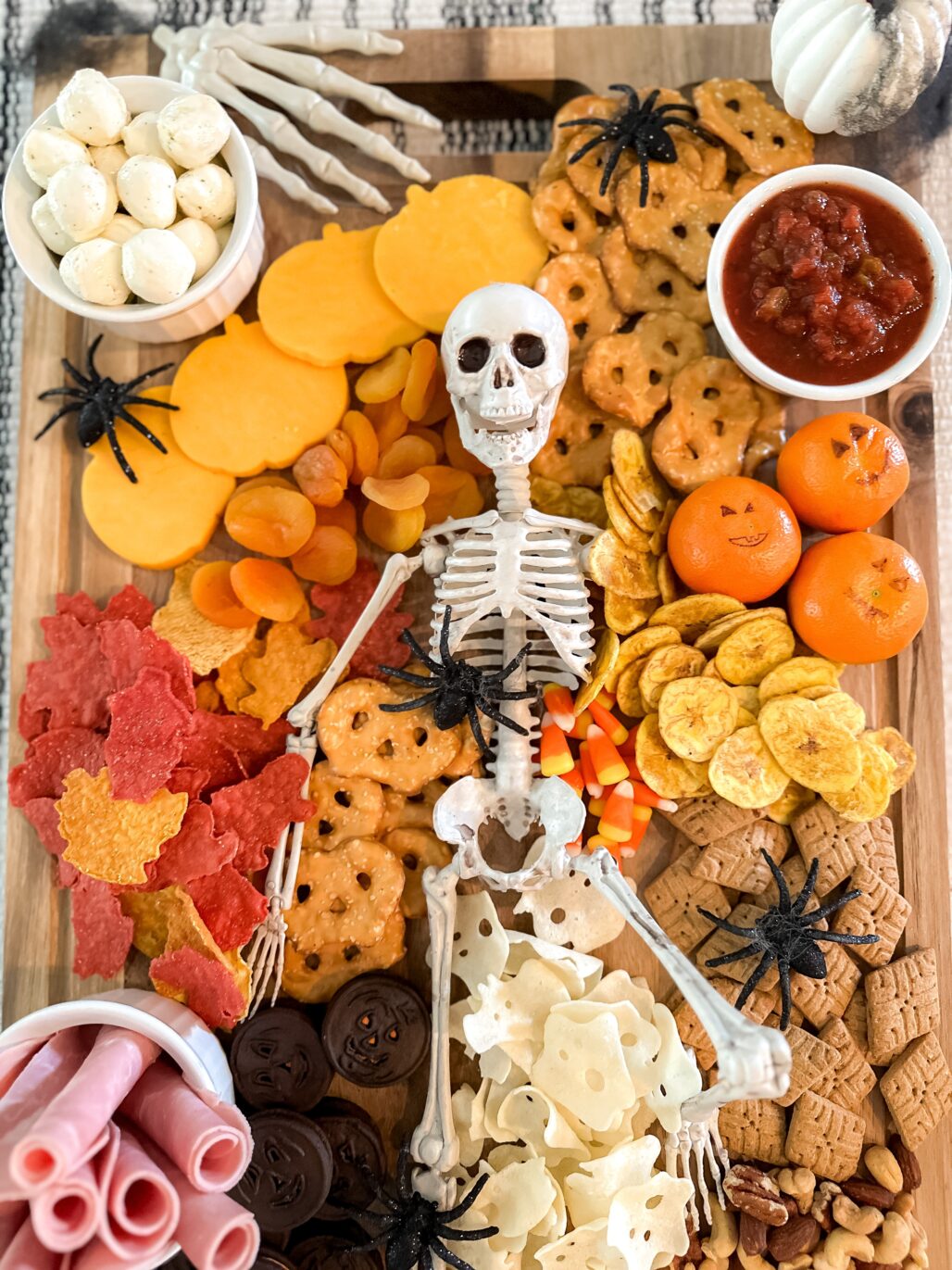 Shop Items From this Post:
If you like this Halloween Charcuterie Blogpost, You might like some of these other Blogposts too!
Best Chili Recipe for Your Halloween Menu