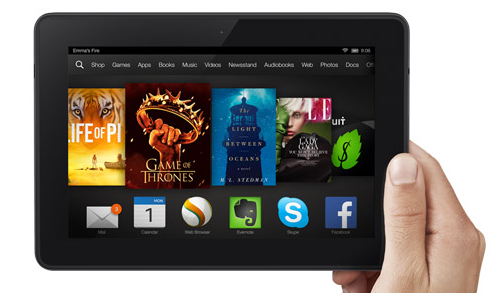 Happy Monday! I hope you had a great weekend! Tyler and I went to see a movie, cleaned our house, and hung out with friends and family. We also finally put out our Christmas decor! Good weekend to me and now I have to put on my big girl pants and face Monday. Let's not talk about it.
When I did my poll on Instagram, I got some requests for a tablets and I found a great deal for you for 50% off on Kindle Fires! The Kindle Fire HDX 7″, Wi-Fi and 4G LTE, 16 GB pictured above is $139 instead of the usual $279 today only. Amazon does tend to change their prices throughout the day if a lot of people start buying, however, so if you want it I would suggest getting it right away.
And why not leave a pic with my hubby and I enjoying the weekend? Love him. He's hilarious and keeps me laughing my head off whenever I'm with him.
Have a great day!