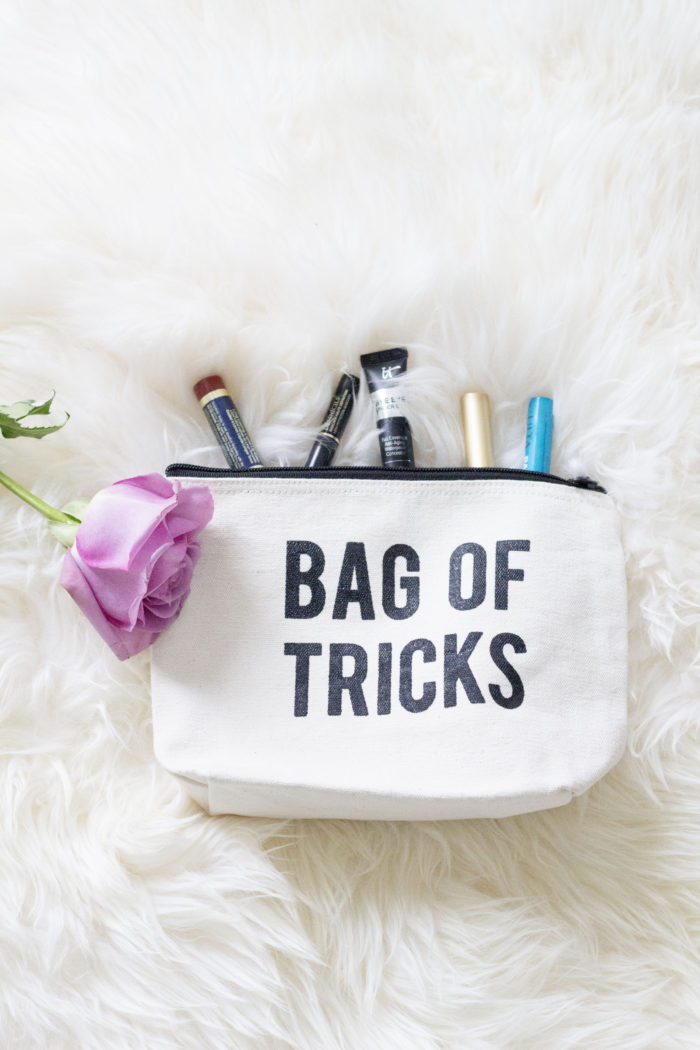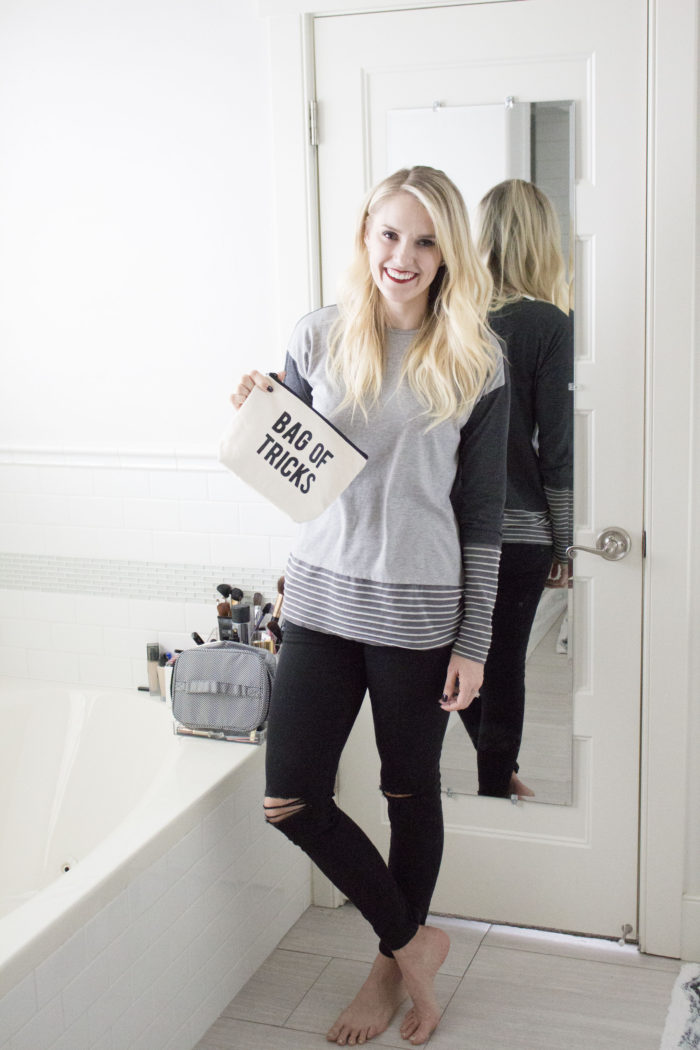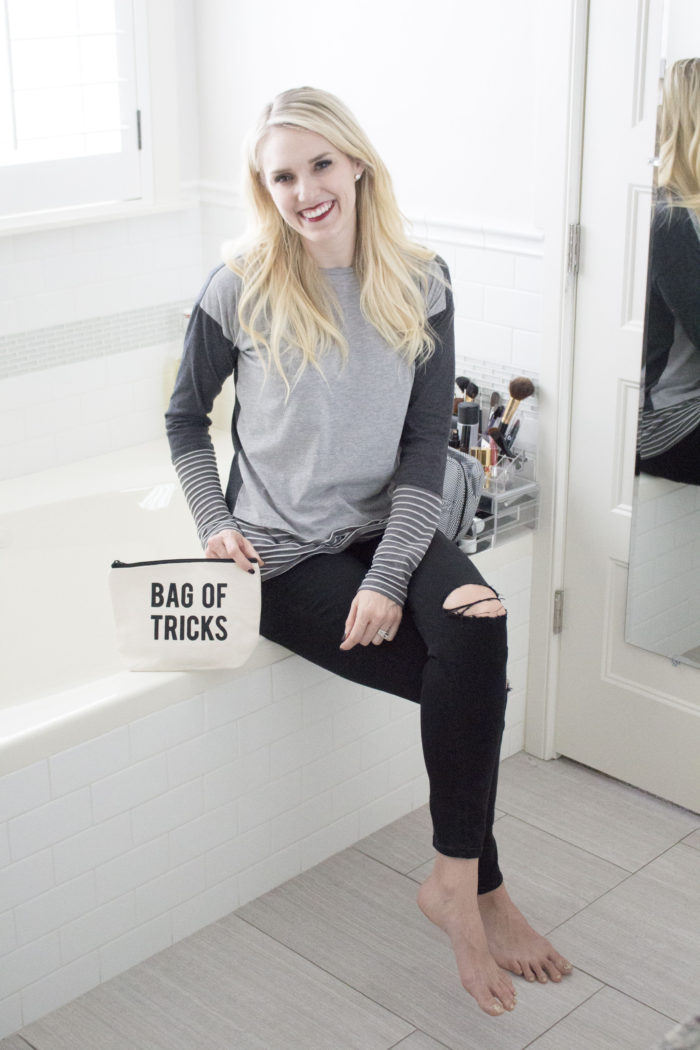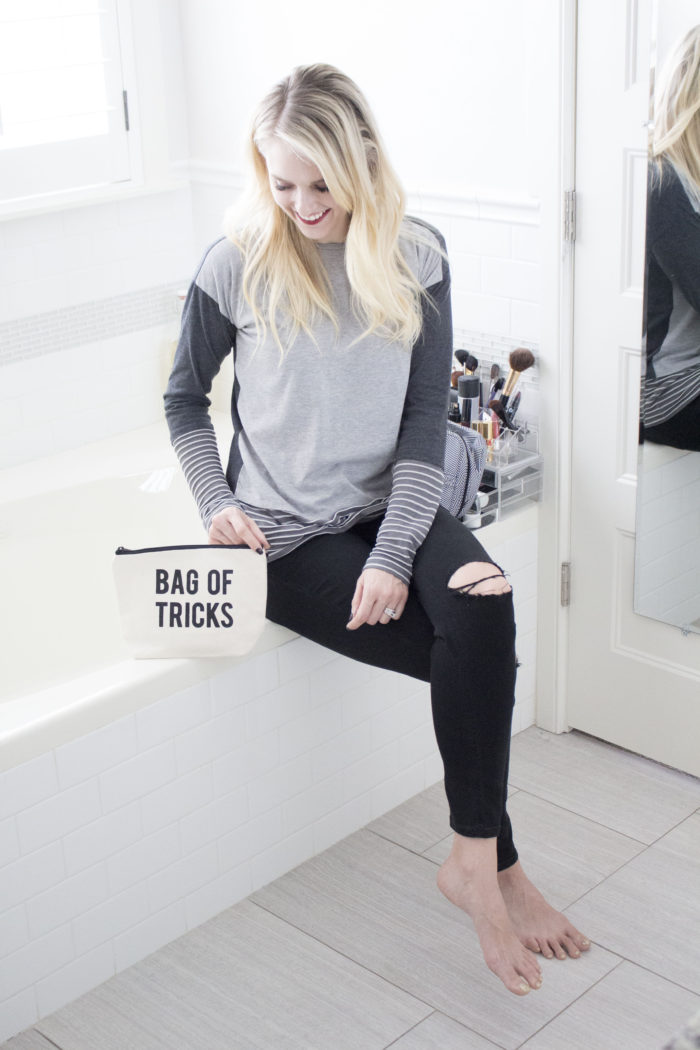 Taking pictures of products can sometimes be hard to stay creative and not look just.plain.awkward. I asked Tyler for his suggestion and he said, "Just put on your makeup and I'll take some pictures." And then this next sequence of events happened.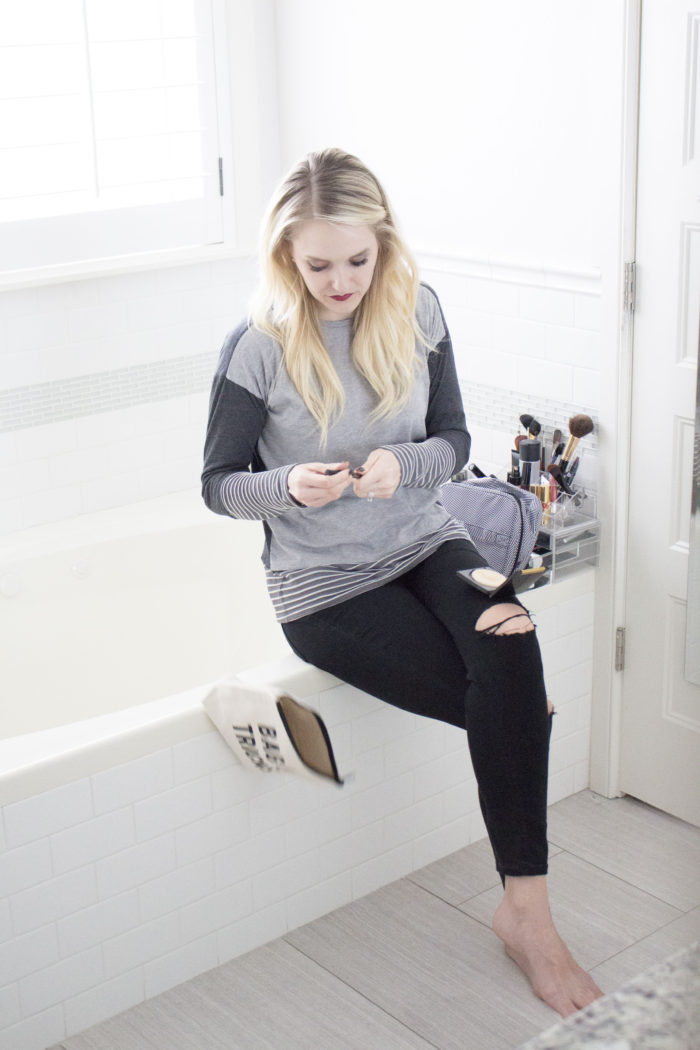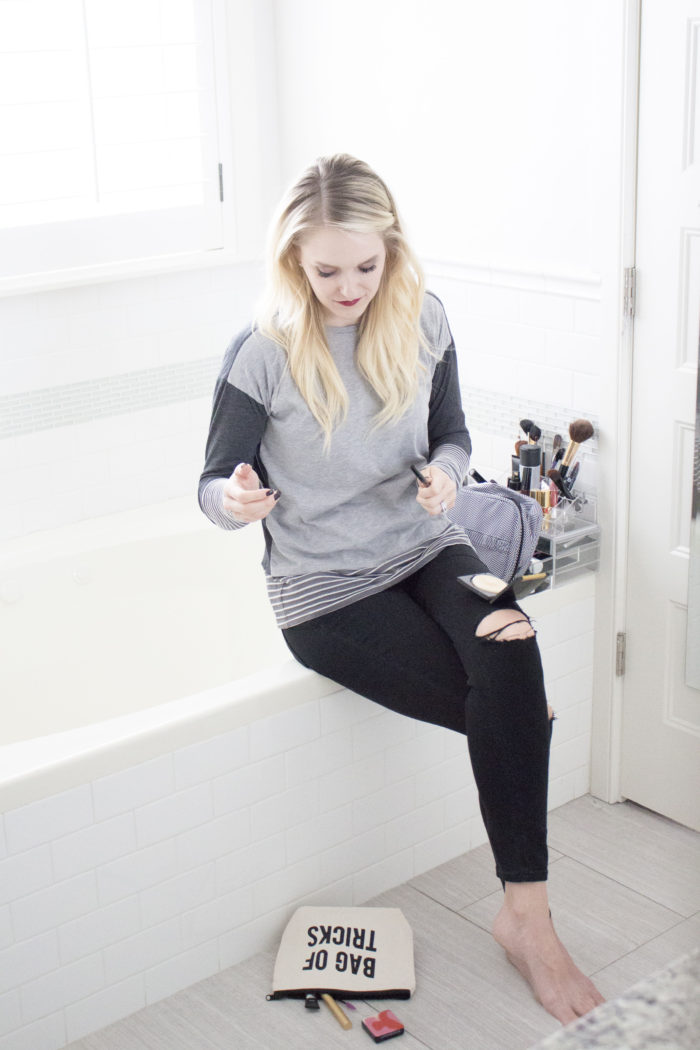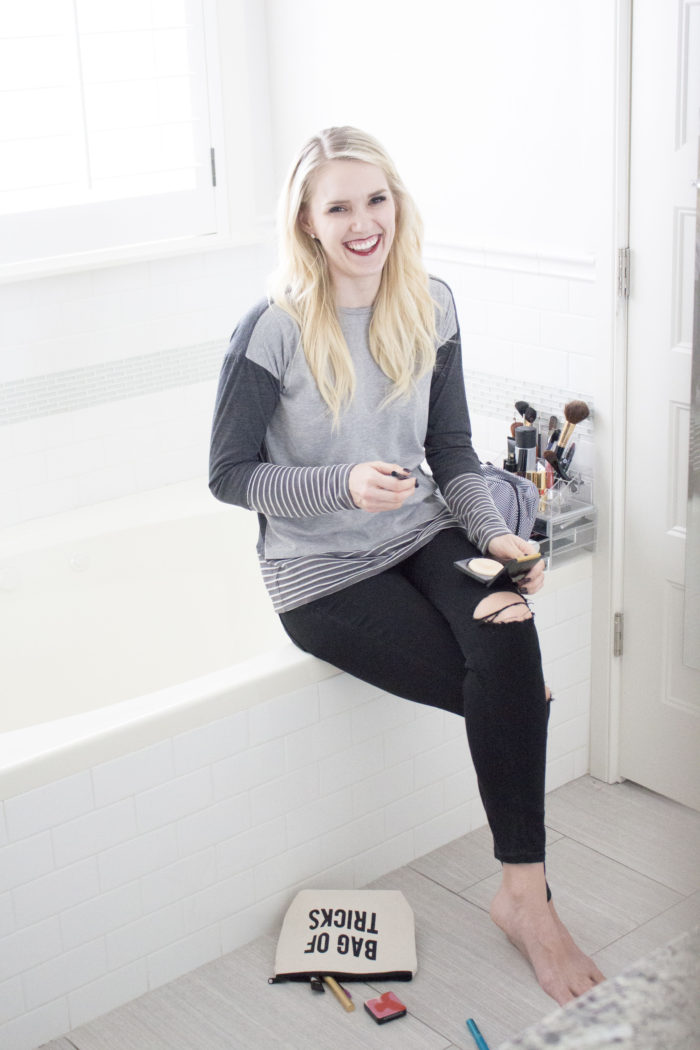 Also, when I asked Tyler to take a few pictures, this is what happened:
"Tyler?"
"Yeah"
"Will you take a few pictures of me in the bathroom?"
"This is a recorded message. Tyler is unavailable."
Ha ha ha I love that guy.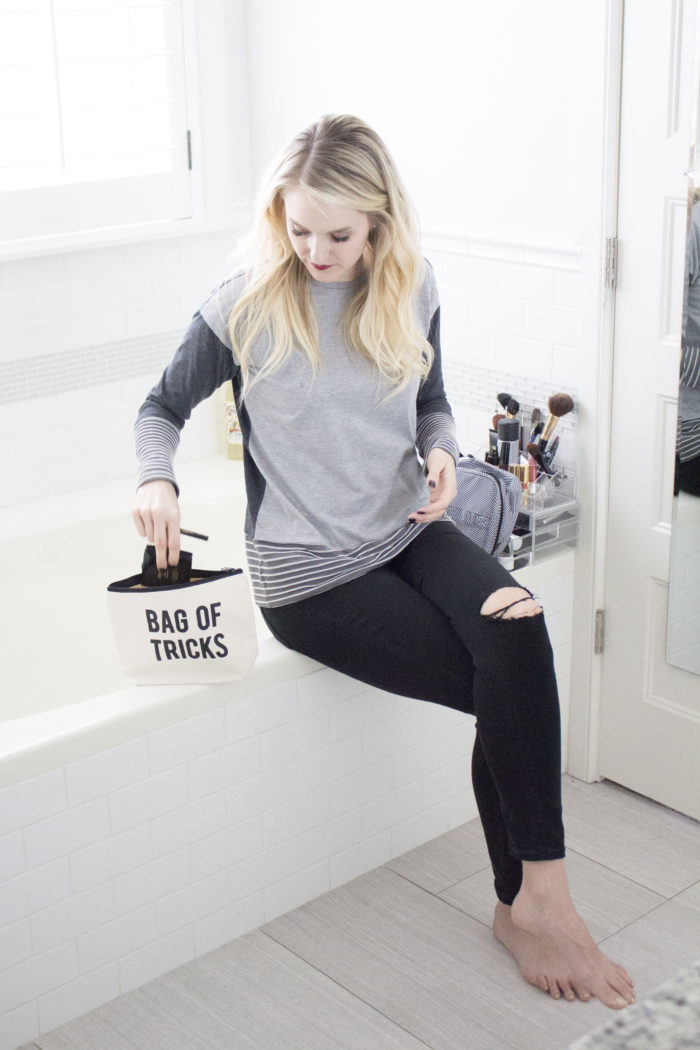 Shirt: ASOS (true to size and only $28) | Jeans: Joe's (true to size and 50% off here!! They are literally twice the price at Nordstrom right now) | Bag of Tricks Makeup Bag: Cents of Style
Happy Monday!! It snowed all weekend long here in Utah. It's absolutely gorgeous…and I'm kind of getting cabin fever a bit. This girl needs the sun!! I call January and February the "survival months" here in Utah. You just have to get through them…and try not to get slightly depressed…unless you're on the ski slopes. I call that heaven.
The Amy Tan collection from Cents of Style is on sale for 25% off today using code FUN17 at checkout, and my favorite item from the collection, this "Bag of Tricks" makeup bag is only $9.71 plus free shipping!! 
______________________________________________________________
And now an update on the babies! I have to apologize in advance for the excess of photos in this post. I was telling Tyler this weekend how incredible it was that we have cameras at our fingertips. Our parents had to get out the video recorder. They had to develop a roll of film. Hey, I had to develop rolls of film when I was younger! Now we have these phones that do everything which also means I take HUNDREDS of photos and videos. I had a hard time narrowing down this week's pictures…so here you go!!
This picture I think encapsulates my boy perfectly. He has the most peaceful soul.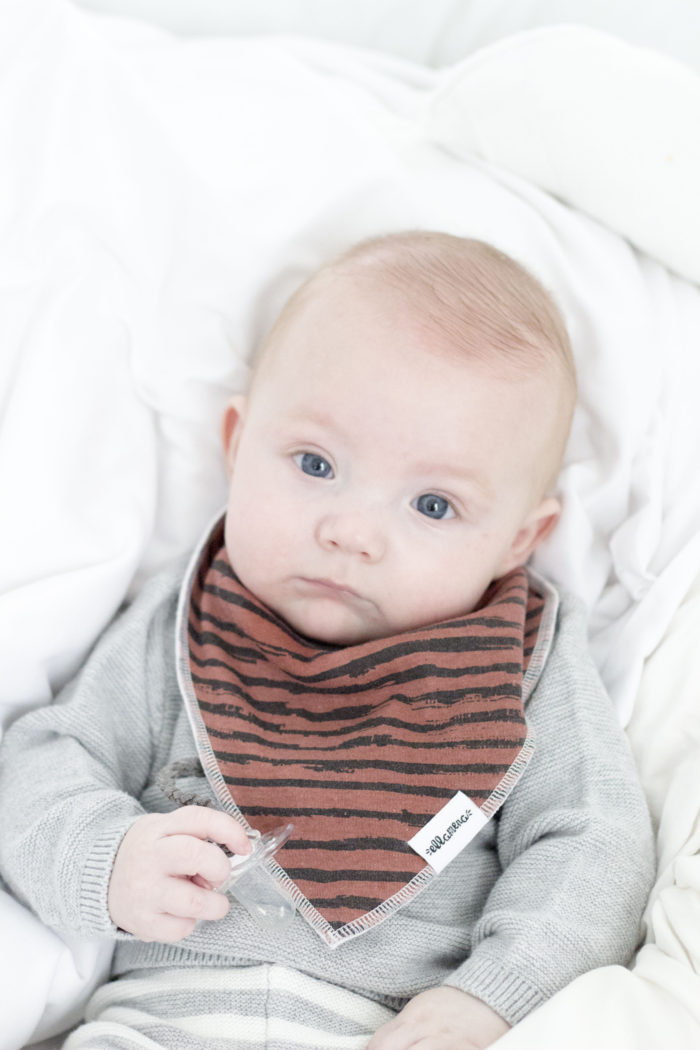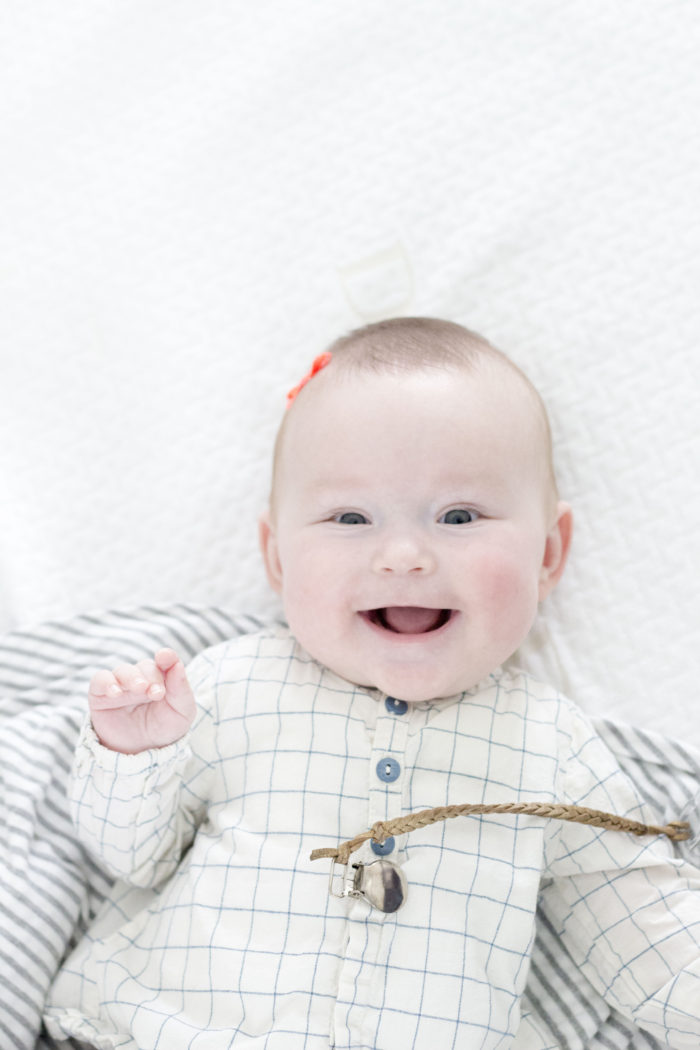 Someone thinks it's a good idea to suck her thumb these days. I told her it would mess up her mouth and she said, "mom, you had two sets of braces, an expander, and head gear. My genes aren't in my favor when it comes to my mouth. I'm going to enjoy my life right now." She's right. I can't argue with the truth.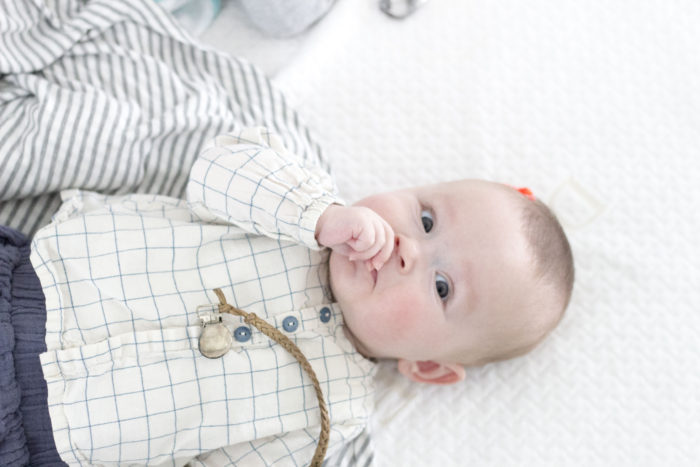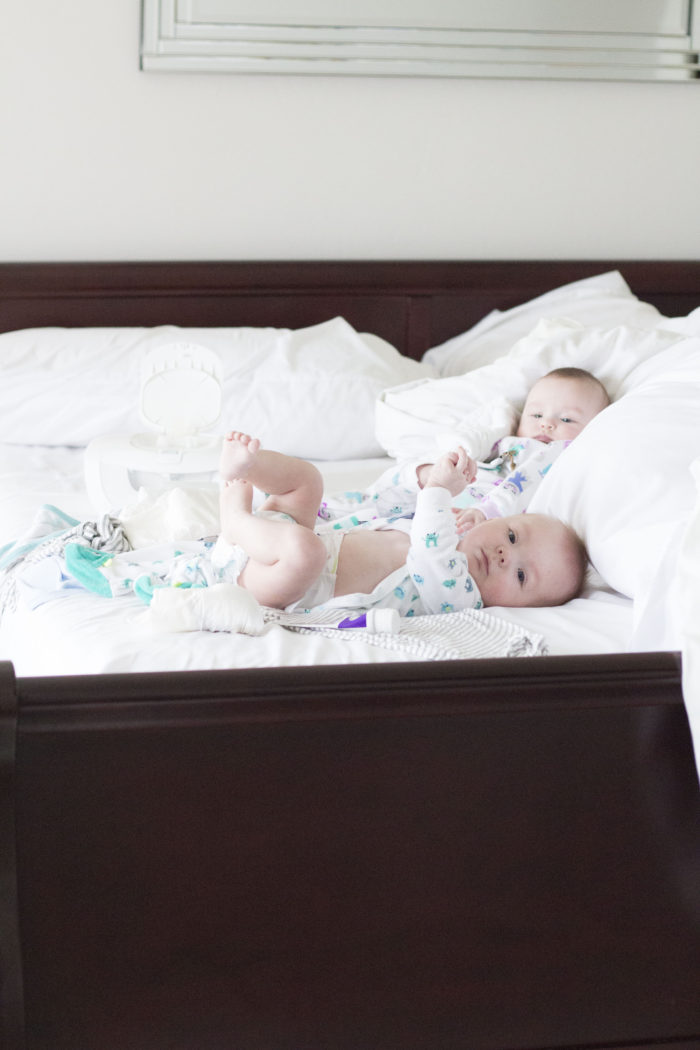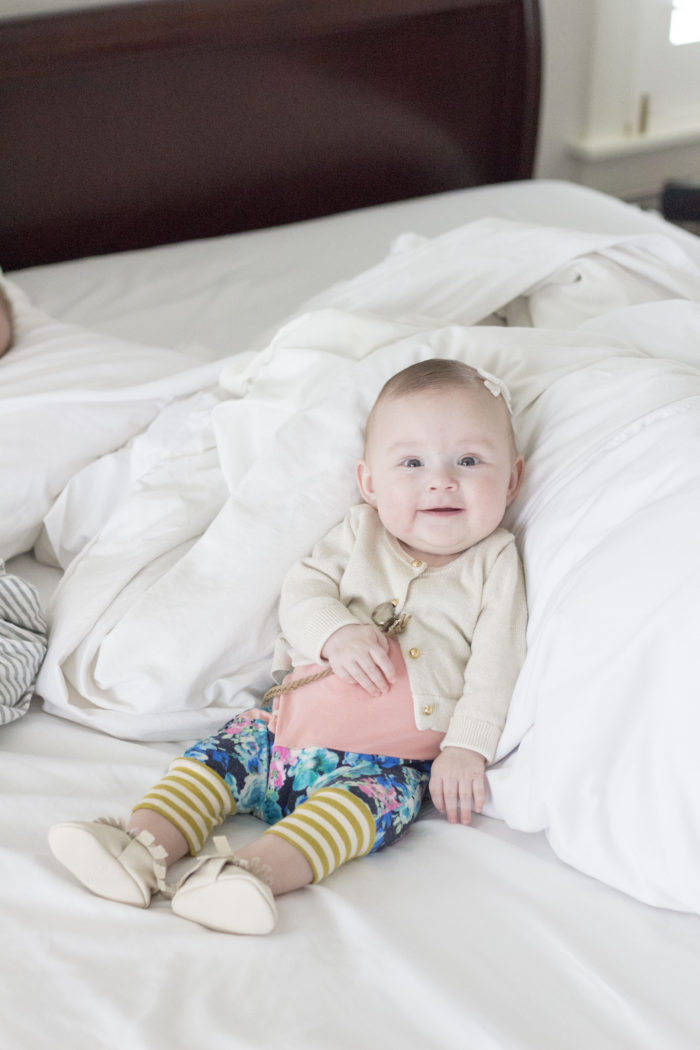 There are few things that make me happier than watching Harris light up when his dad walks into the room. He adores his dad. I know how he feels. Tyler makes up fun songs when he gives the babies a bath. His latest song is with that little gator and he sings, "Gator just sits at the bottom of the tub. Gator just sits at the bottom of the tub. Out jumps gator on your belly! Out jumps gator on your belly!" Harris thinks it's the best thing that's ever happened to him.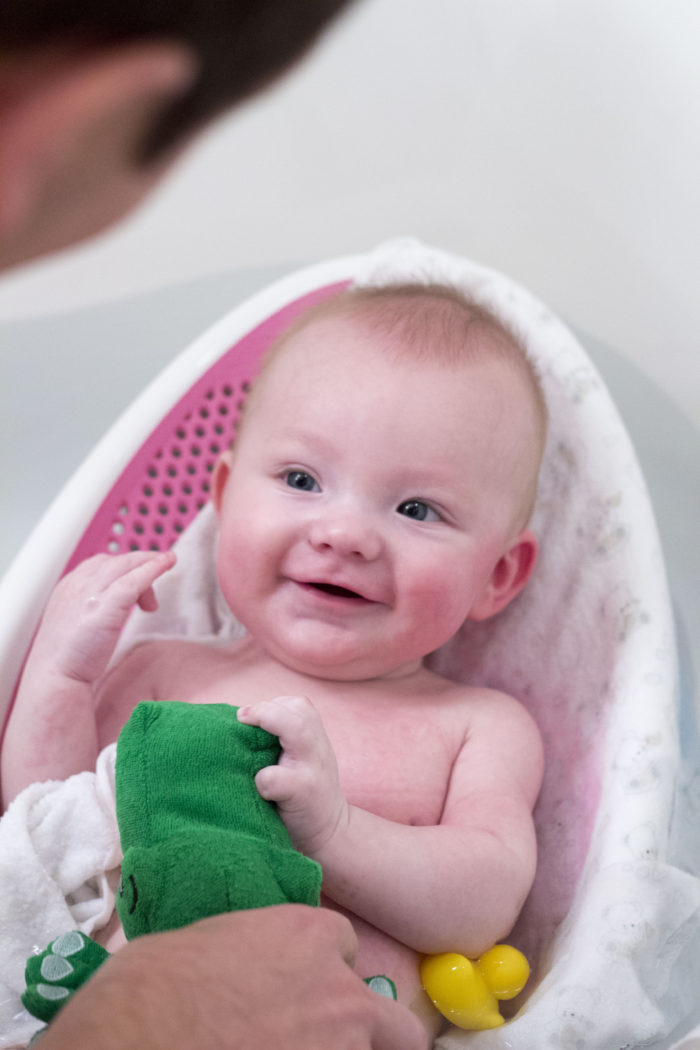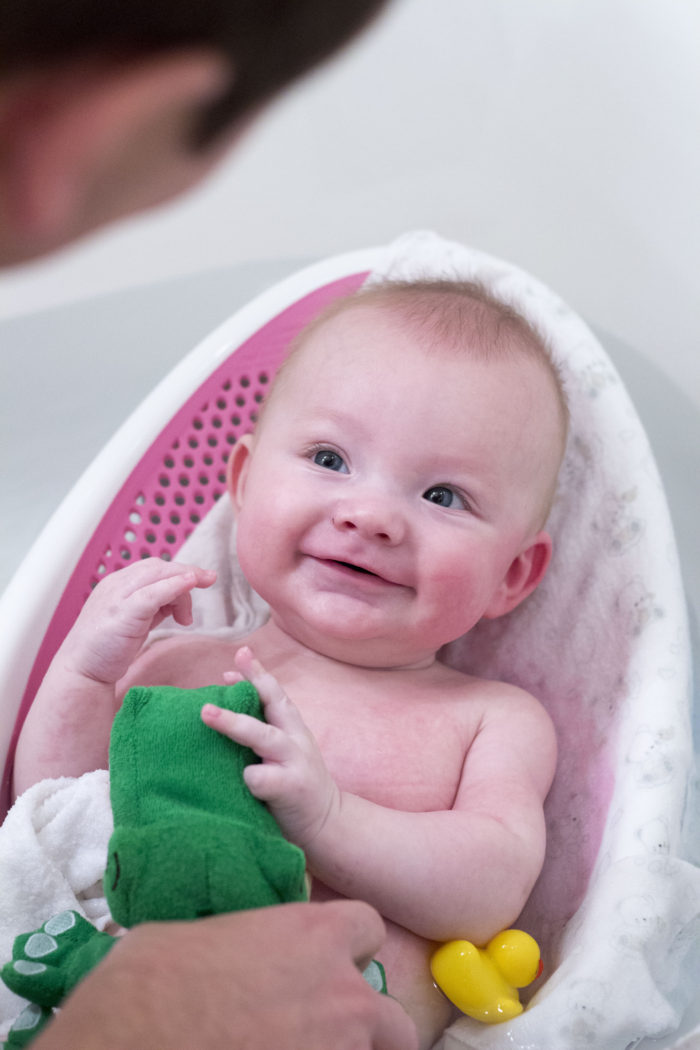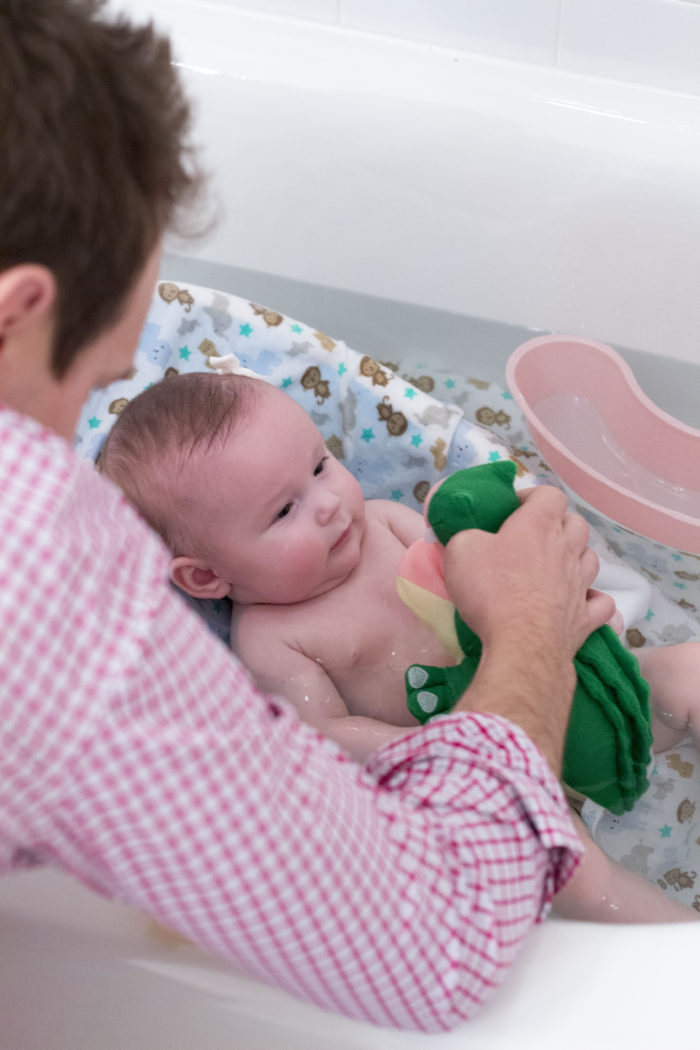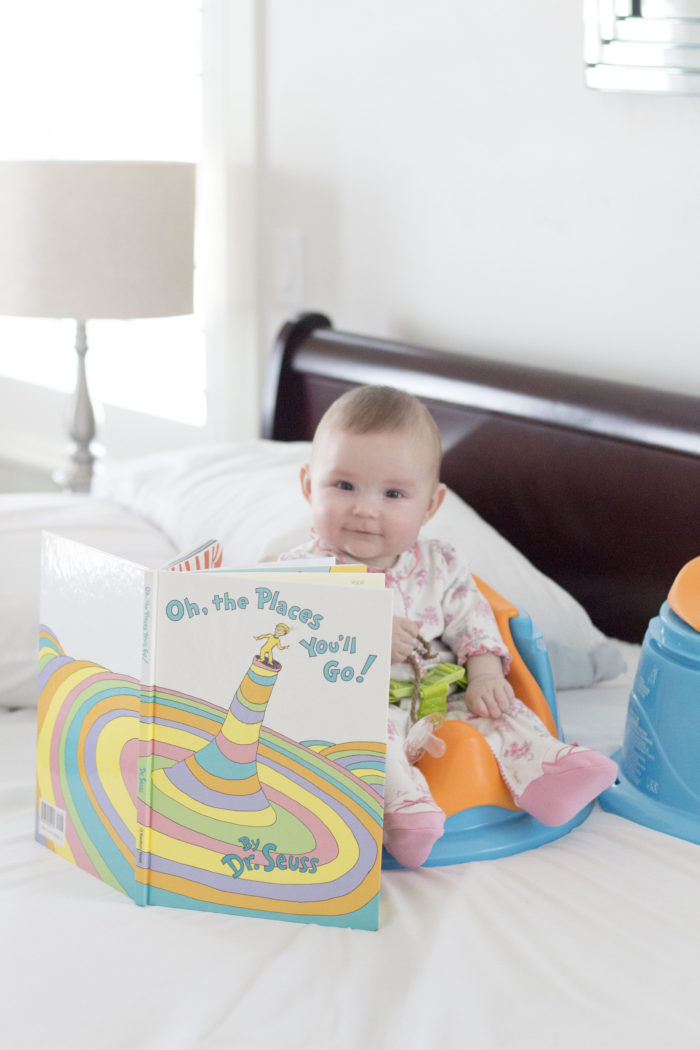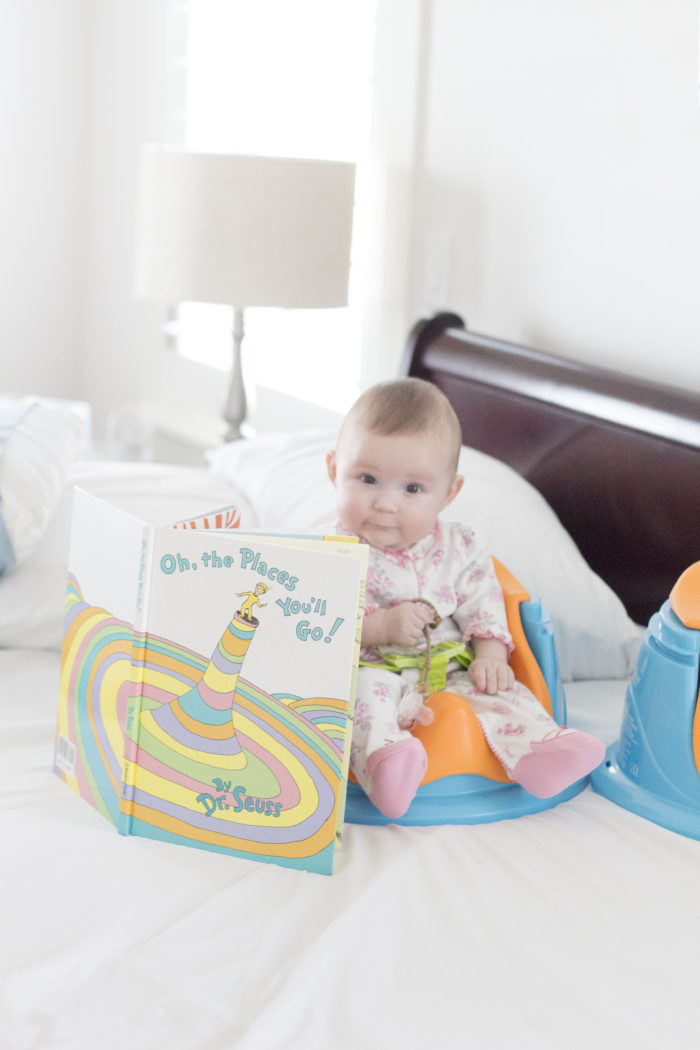 These two love to hold hands, reach out and touch each other, and suck on each other's hands and arms when they are next to each other!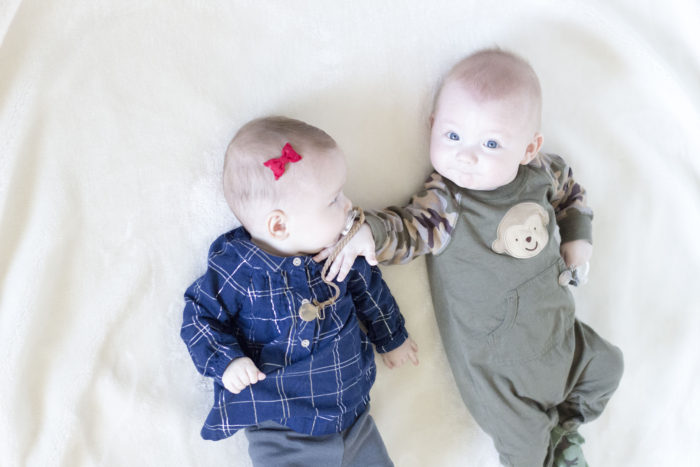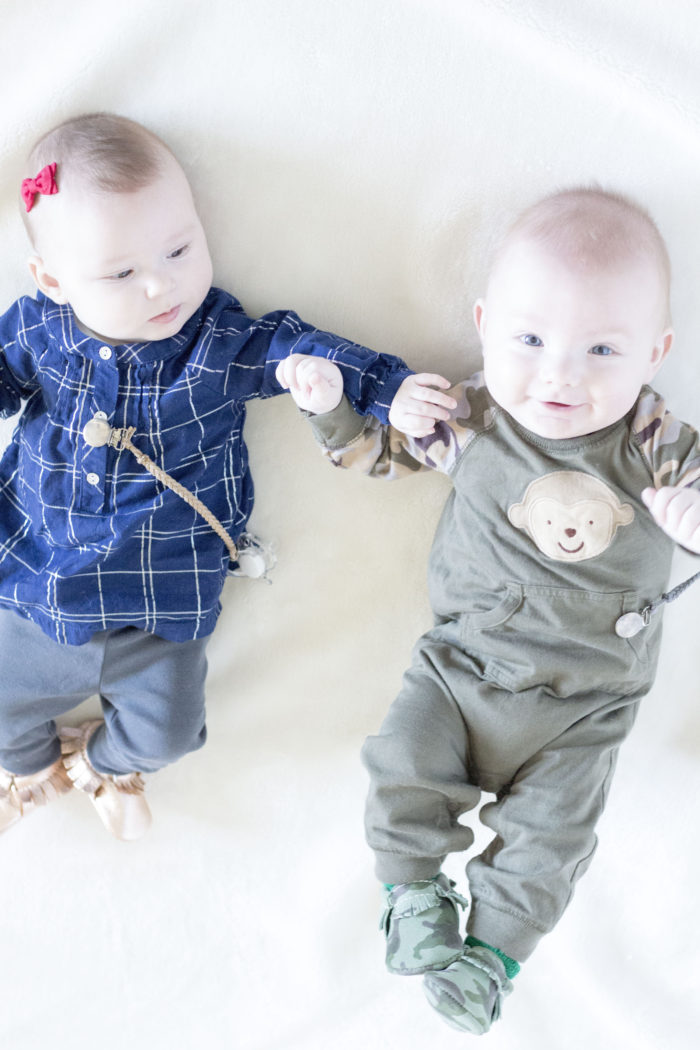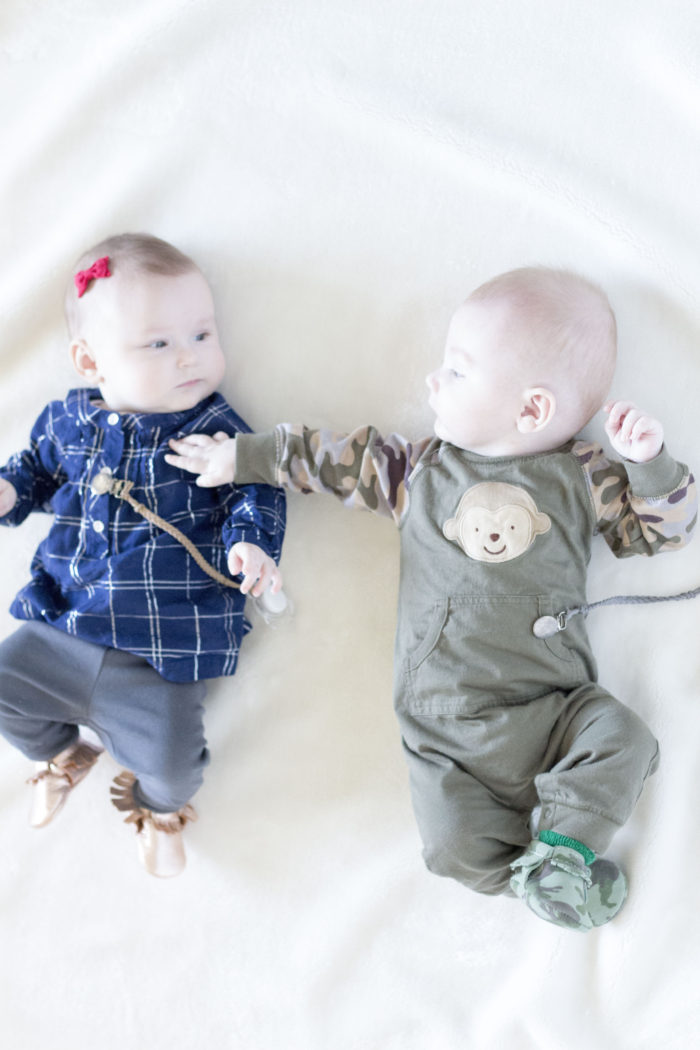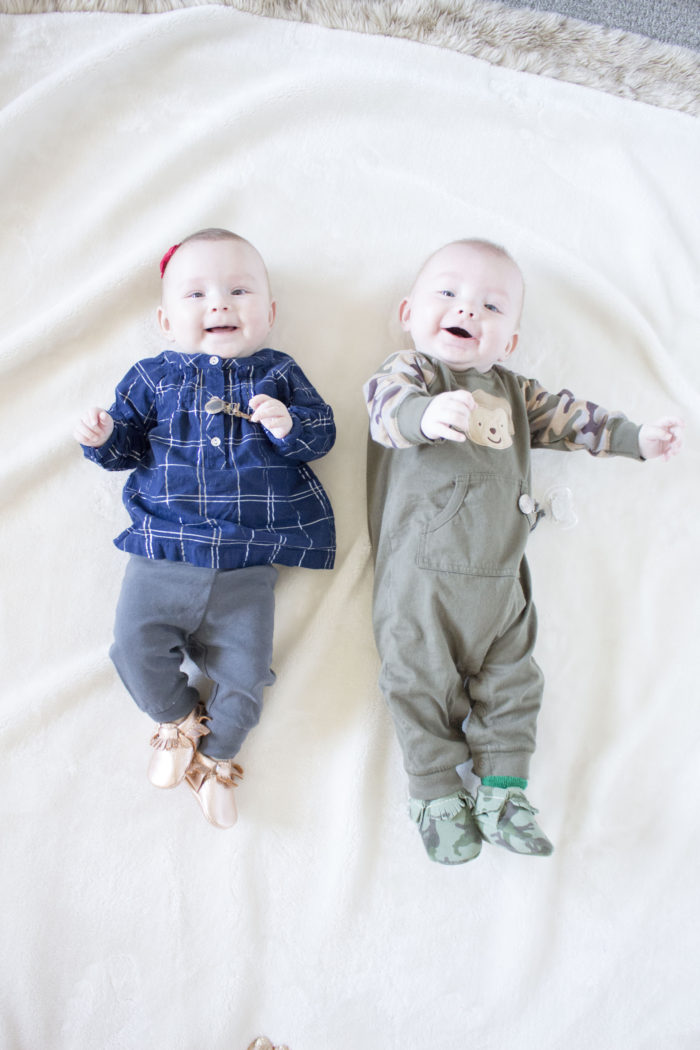 Goldie wasn't thrilled about Harris sucking on her hand this time. Like any good mom, I had to capture the moment on camera before I saved her.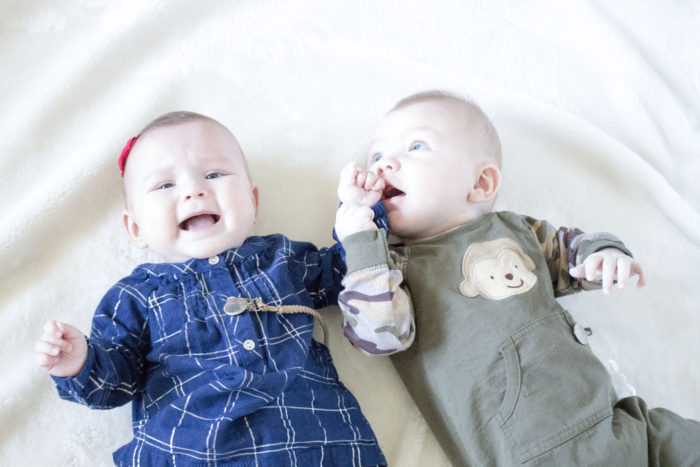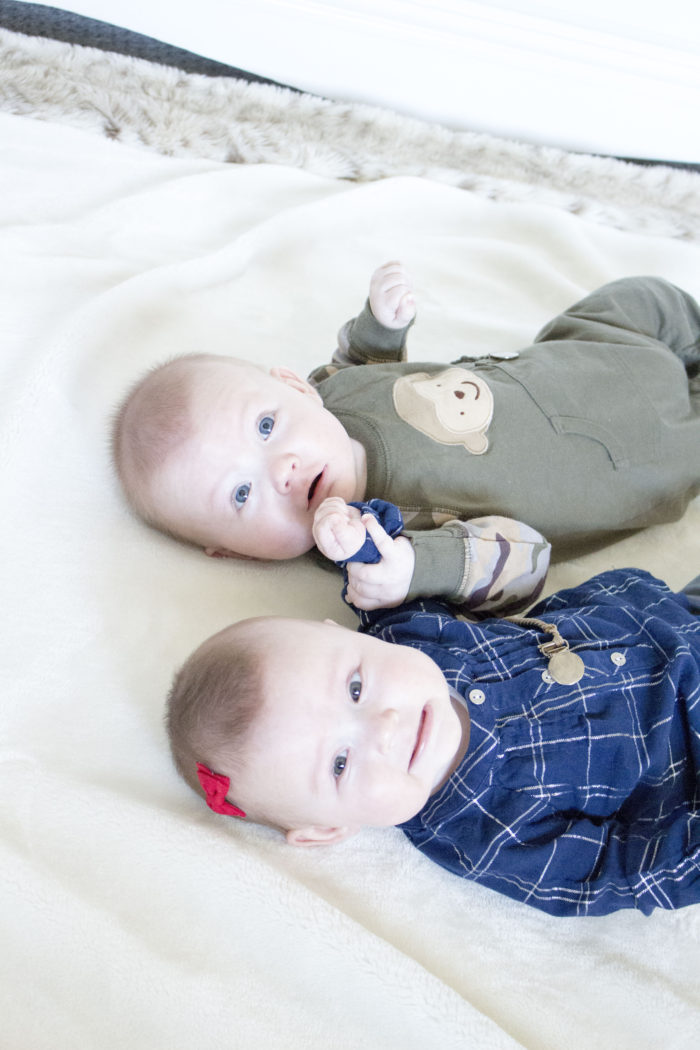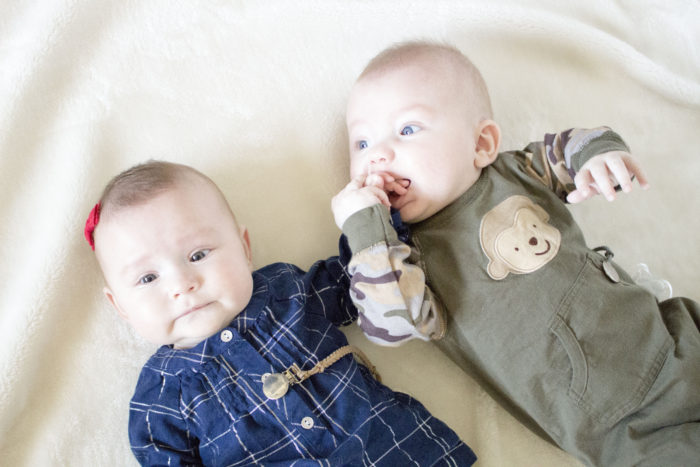 We just unpackaged this darling little pop n' jump a couple days ago and the babies LOVE it! Goldie isn't quite tall enough for it yet, so I put a pillow under her feet and she was quite pleased with the situation.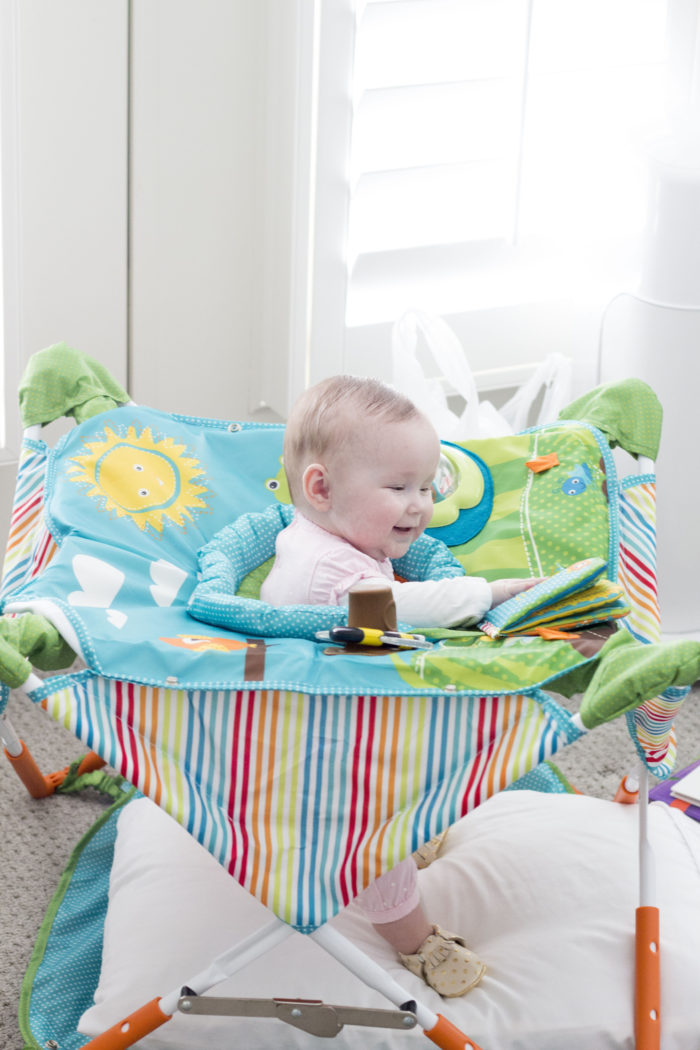 I literally can't handle Harris in a diaper…his squishy cuddliness gets me and I could snuggle that boy all day.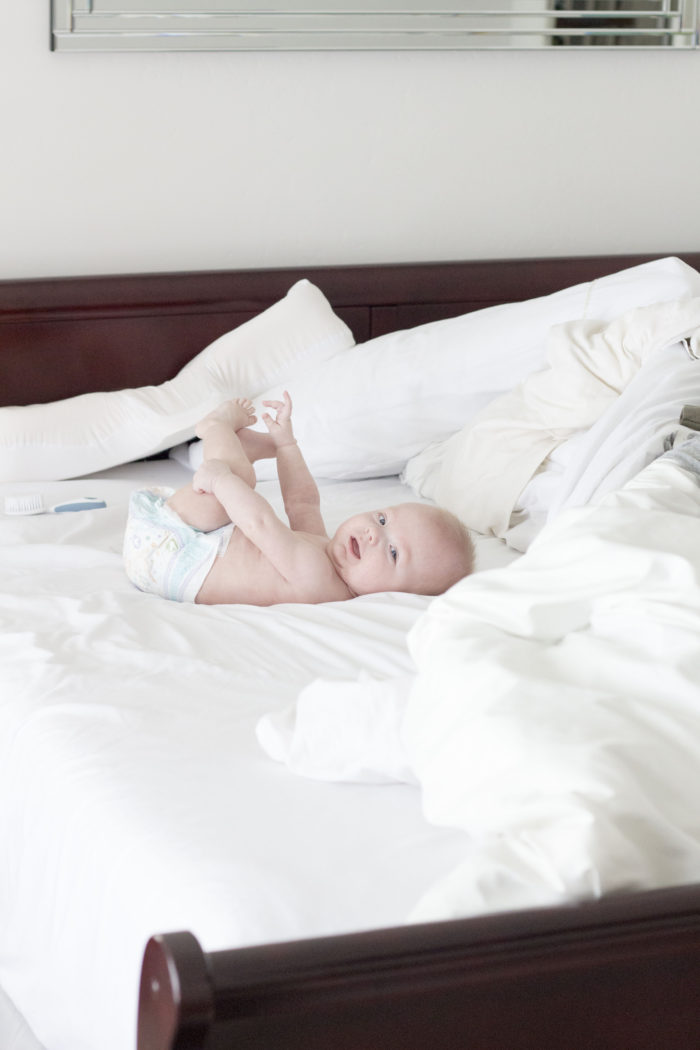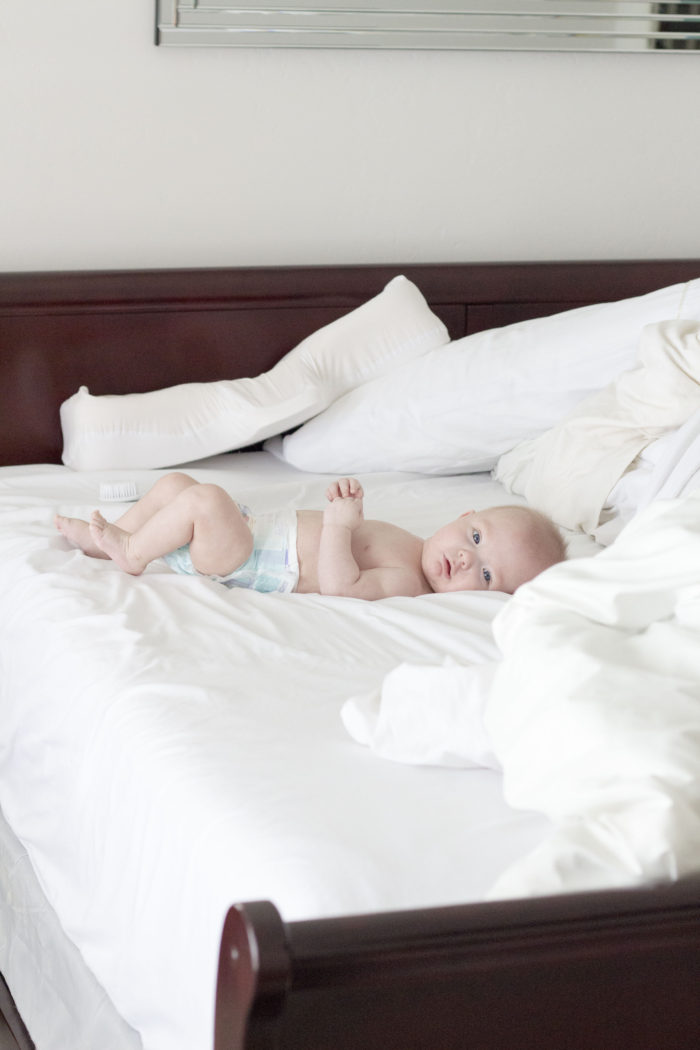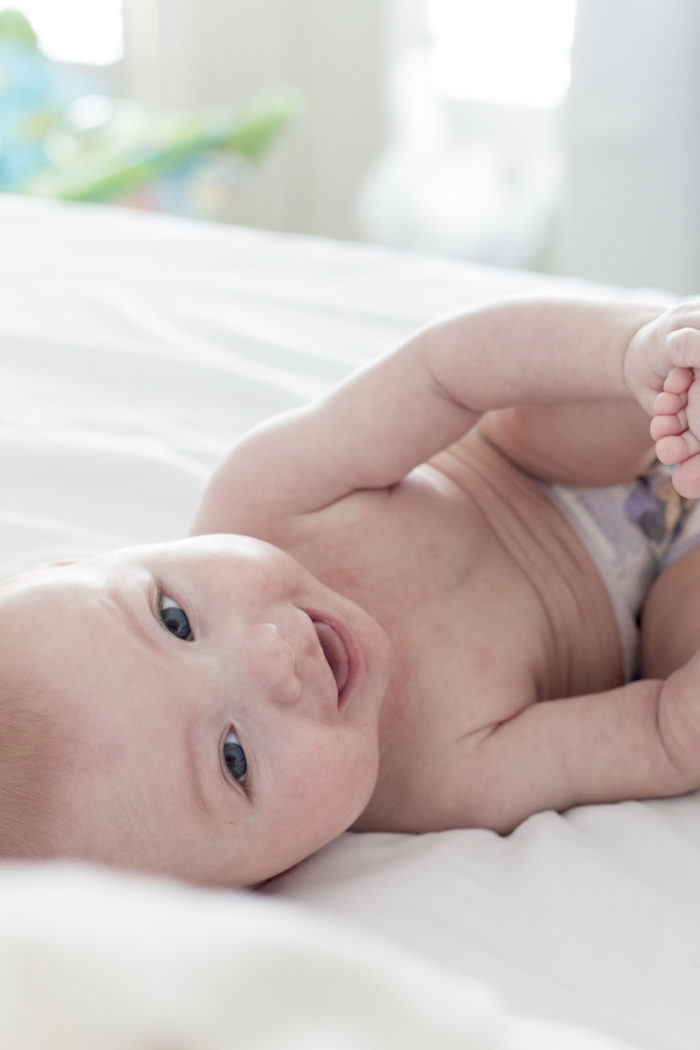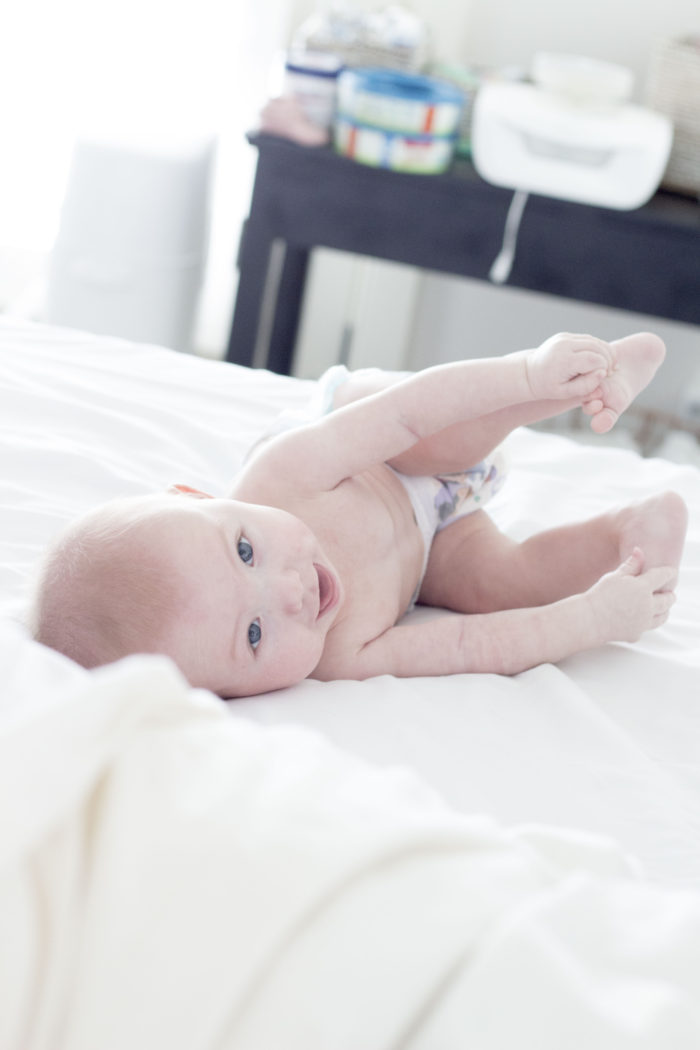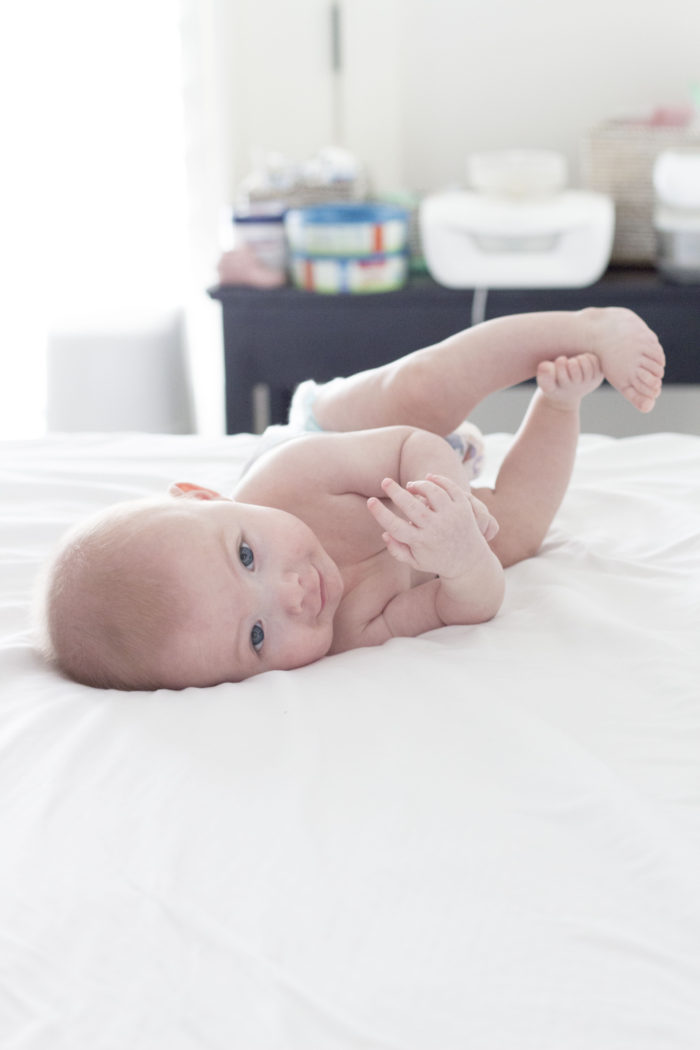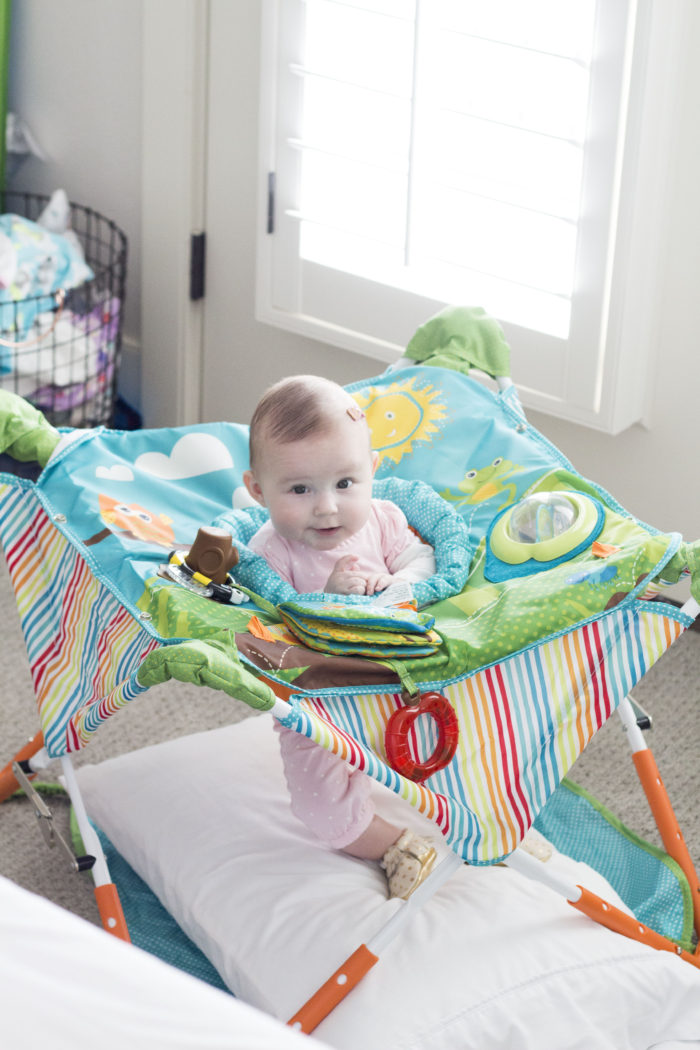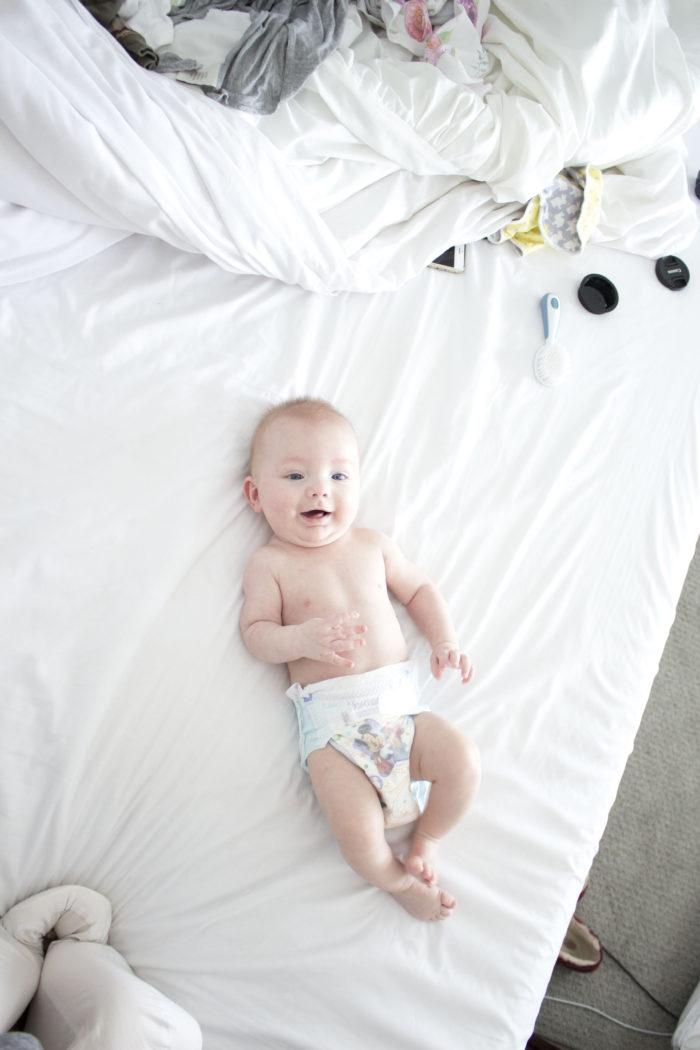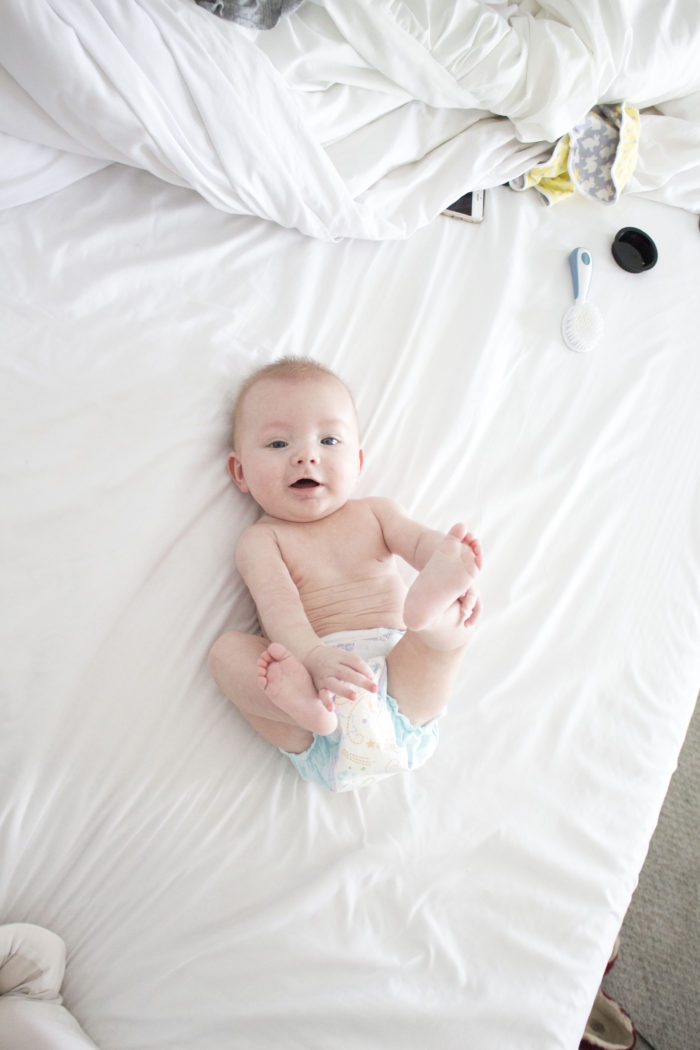 This is our Goldie girl. Happy to be alive!! She exudes joy and is so quick to smile.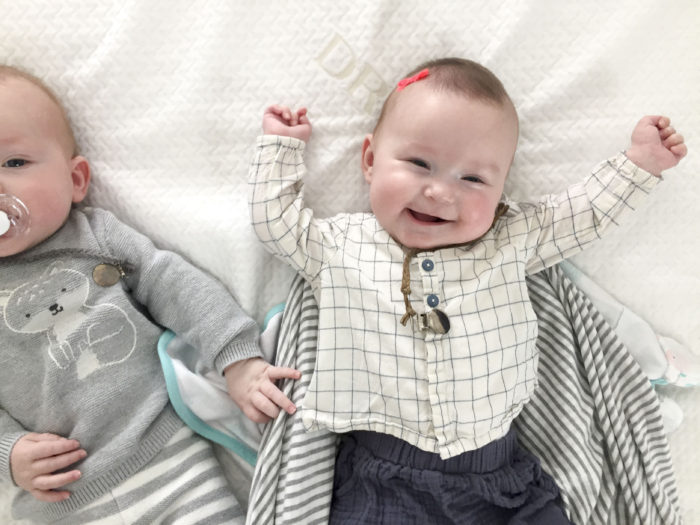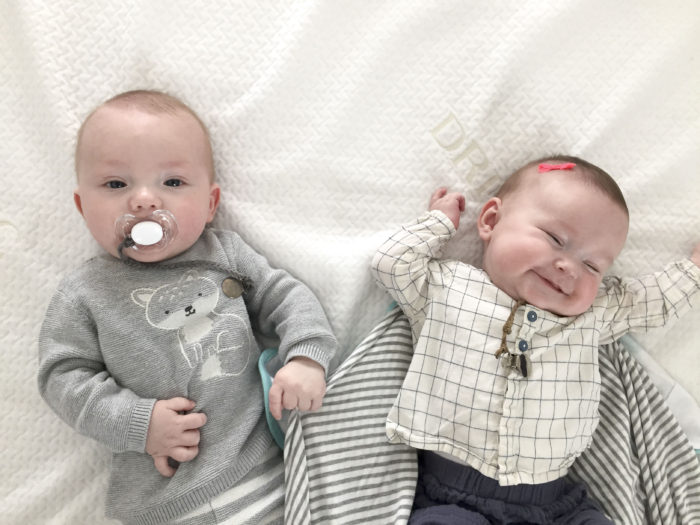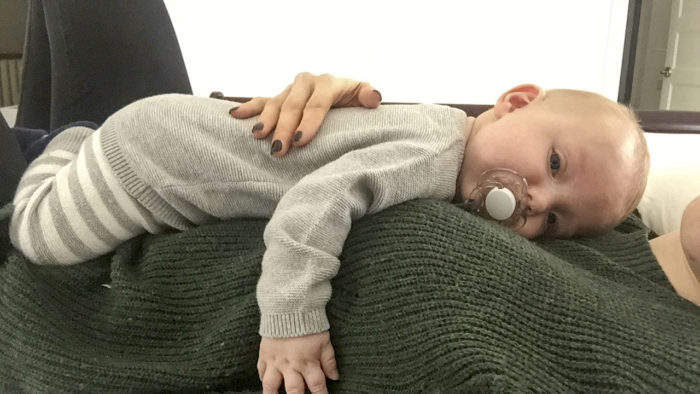 We went to my sister-in-law Rachel's birthday last week. I love her clothing line! You can check out Friday's post here where I am wearing my favorite outfit in her line right now.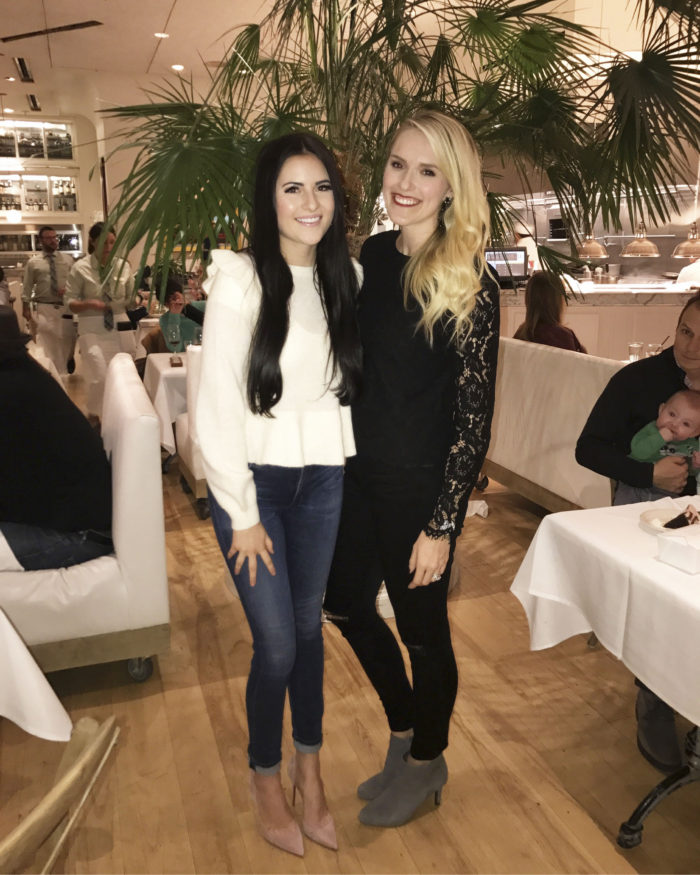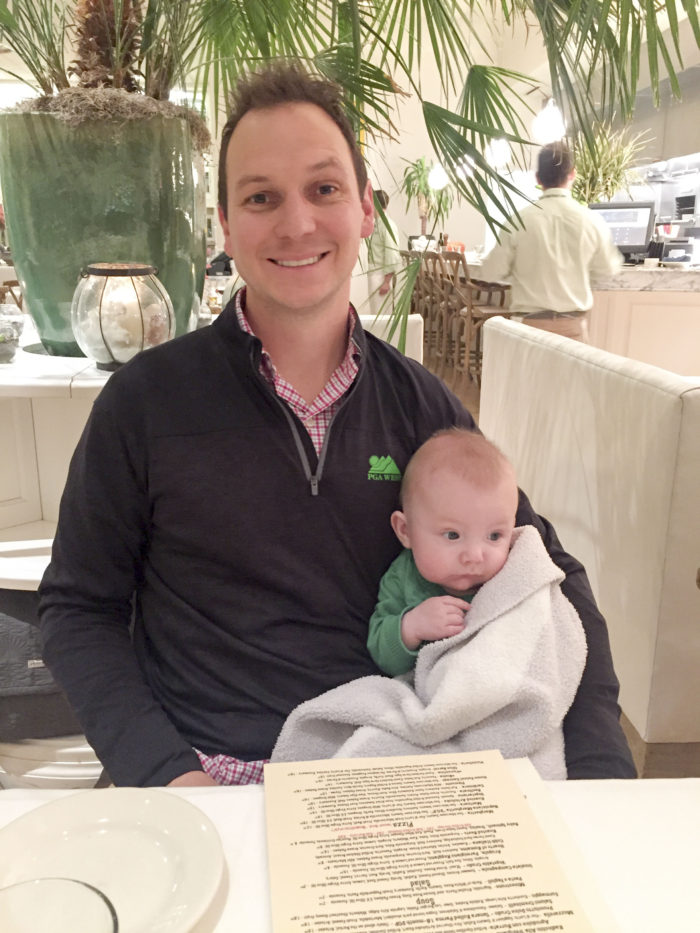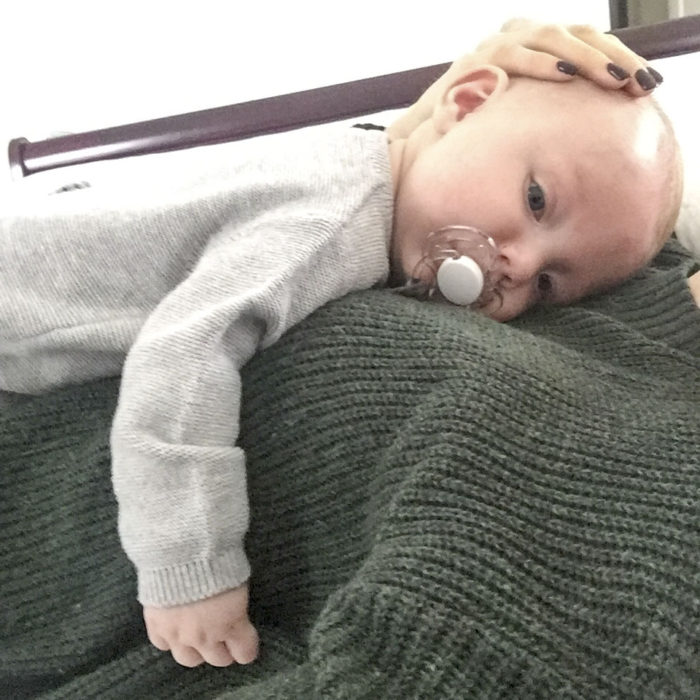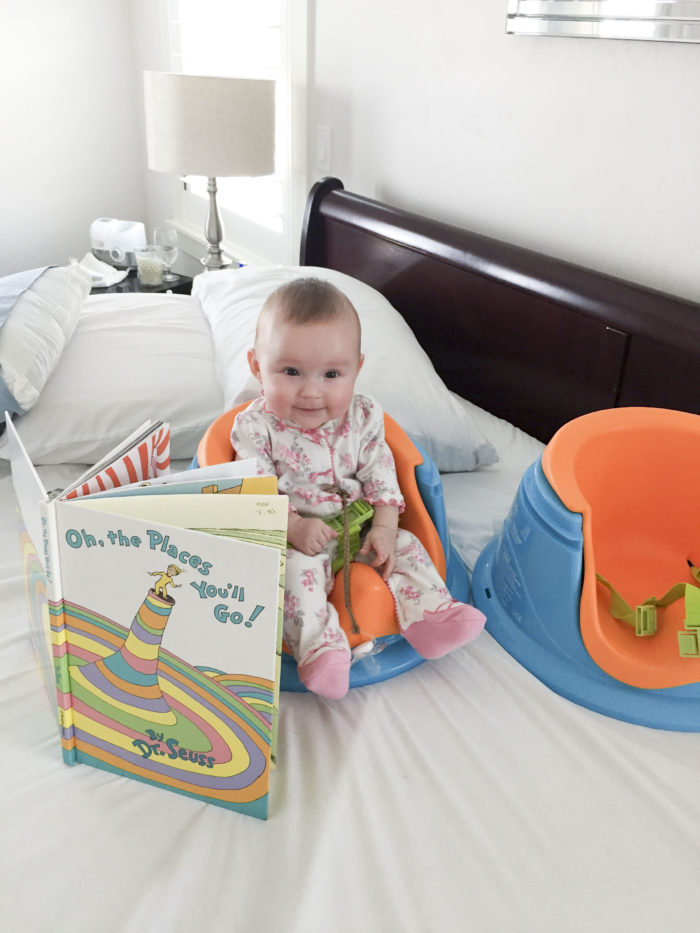 Right before bath time! Harris' favorite time of the day.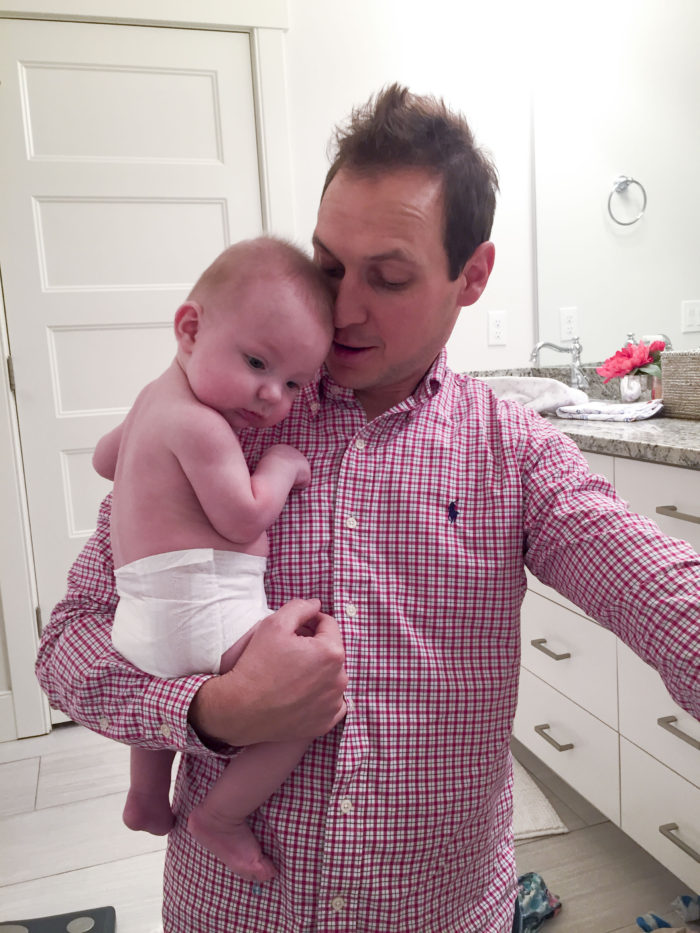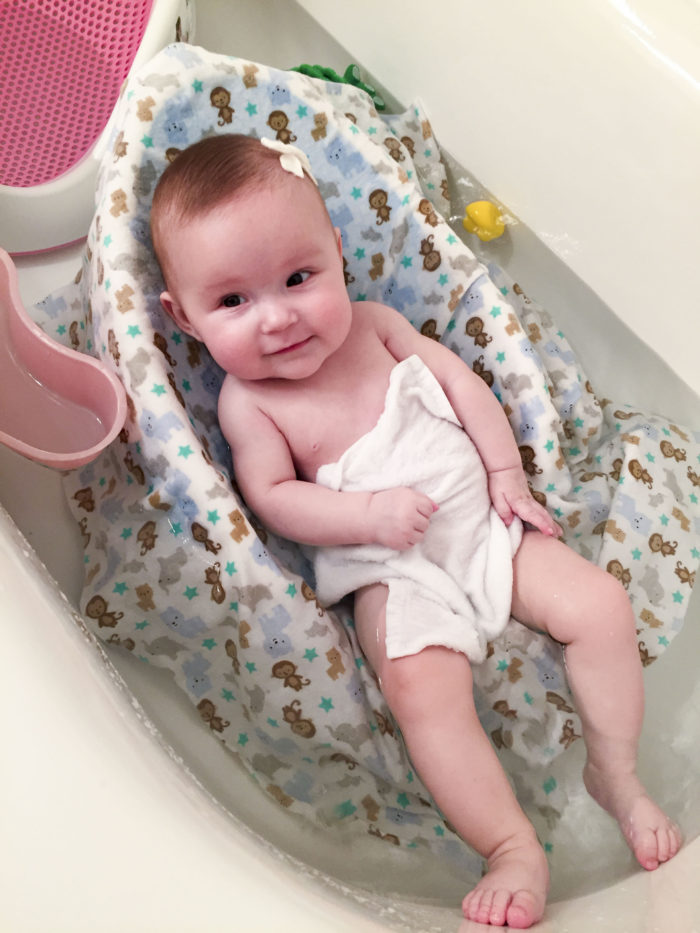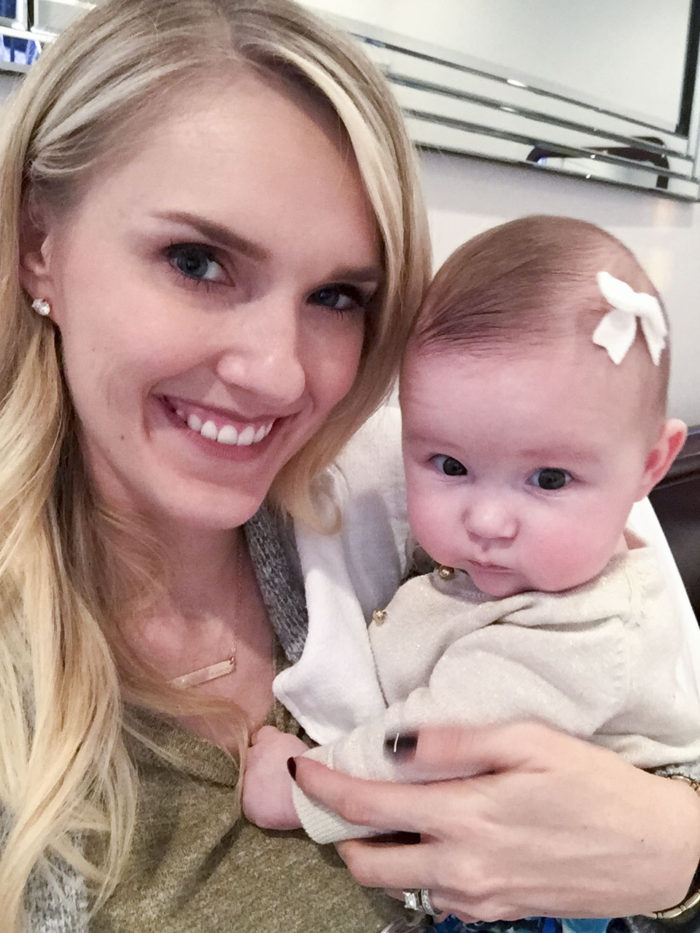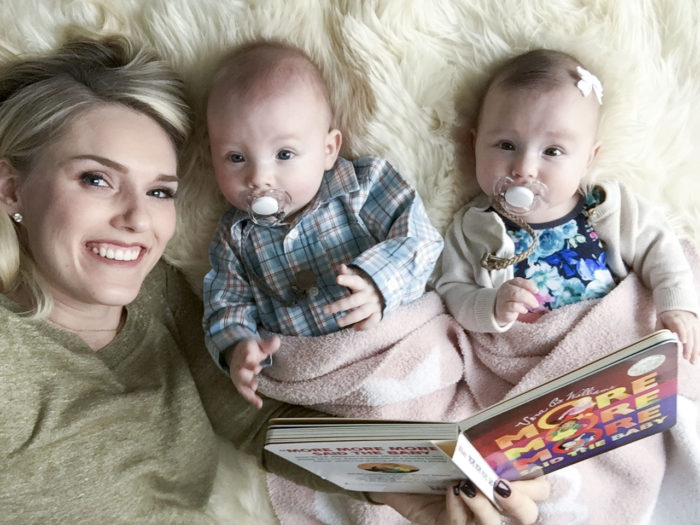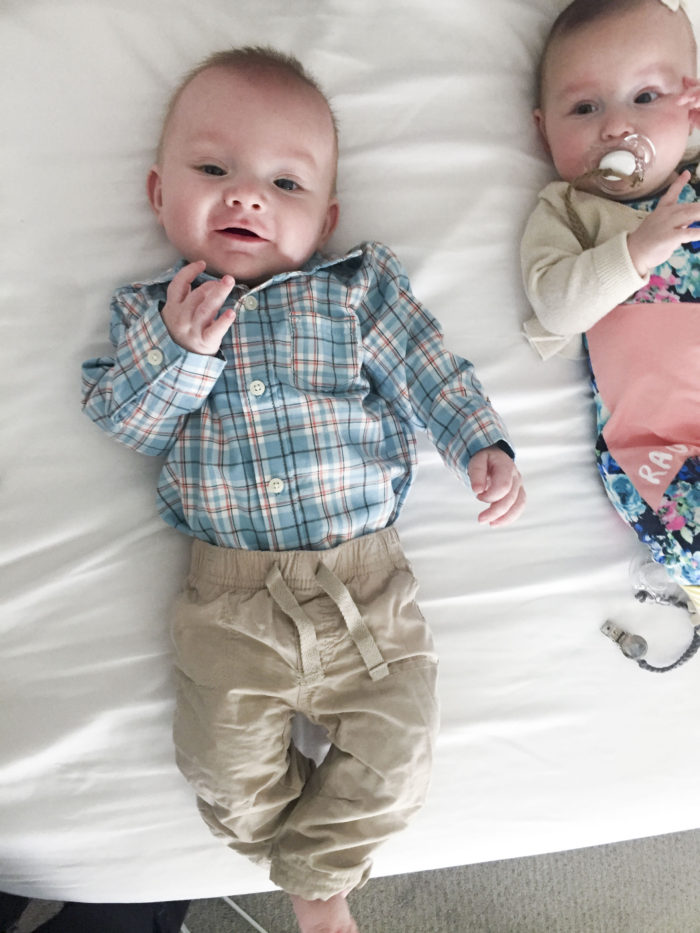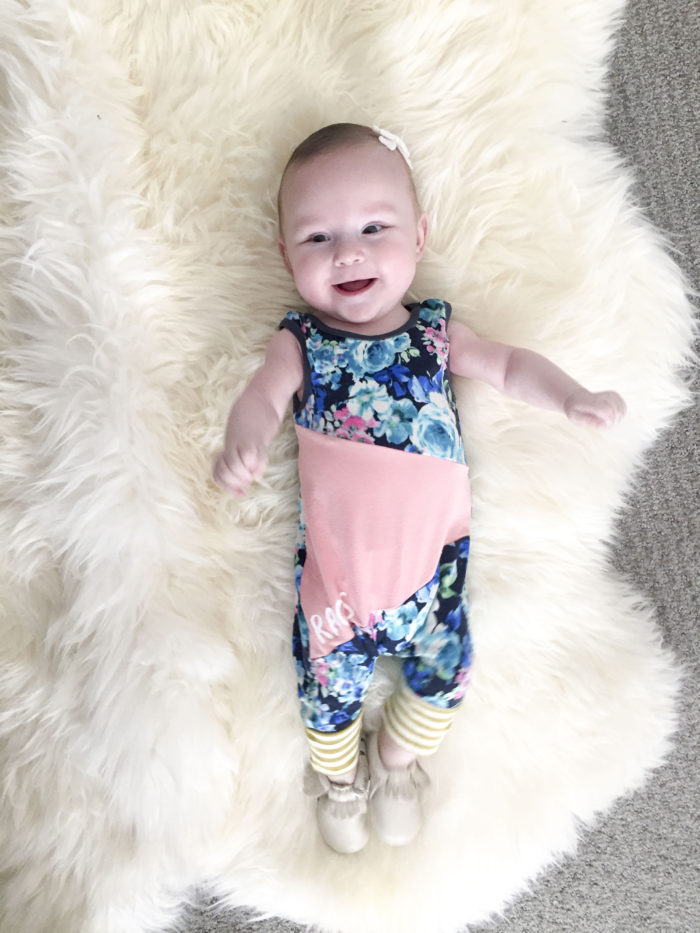 We went on a walk last Sunday. It was cold but we needed to get out of the house so we bundled these babies up! They loved it.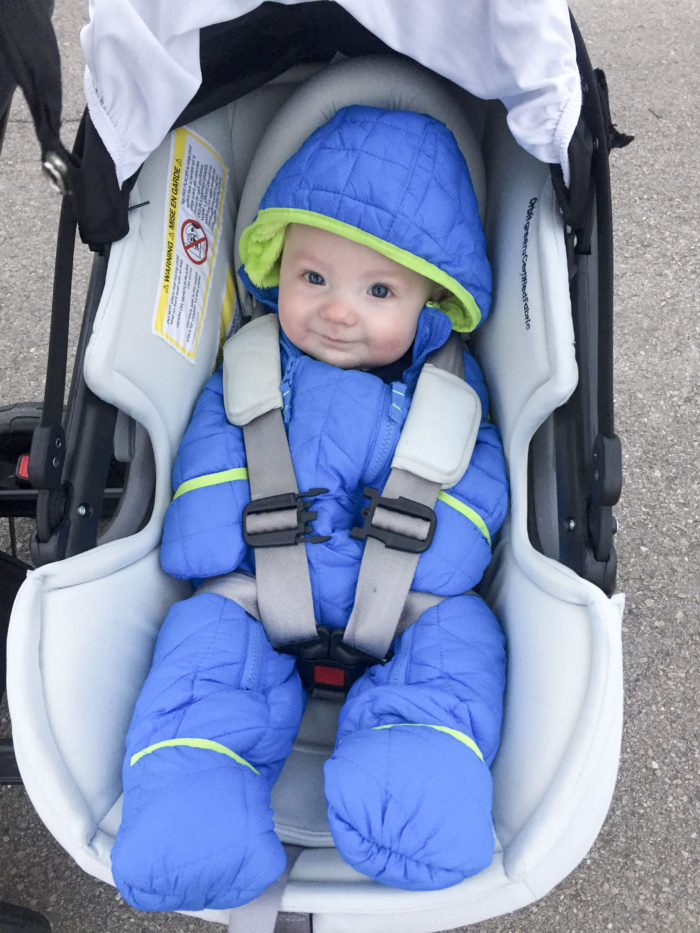 Harris and Goldie had their 6 month appointment last Wednesday and unlike their 4 month appointment, I remembered they had shots so I met Tyler there! I tried to give them both Tylenol beforehand because it helps the shots to hurt less. Harris ate his, and Goldie spit hers up EVERYWHERE. Apparently she hates the cherry flavored kind so I stopped at Walgreens while Ty sat in the car with the babies afterward to get the grape flavor and she loved it. Shhh…I tasted it and it's super delish. I promise that was a one time thing, okay?! Maybe twice. Harris handled his shots much better than the Gold because he had Tylenol in him. Our poor baby girl was very sad.
Even though they were born almost two months early, Harris is in the 75th percentile for his height. His feet and hands are so big! He weighs 15.5 pounds and Goldie weighs 12.5 pounds.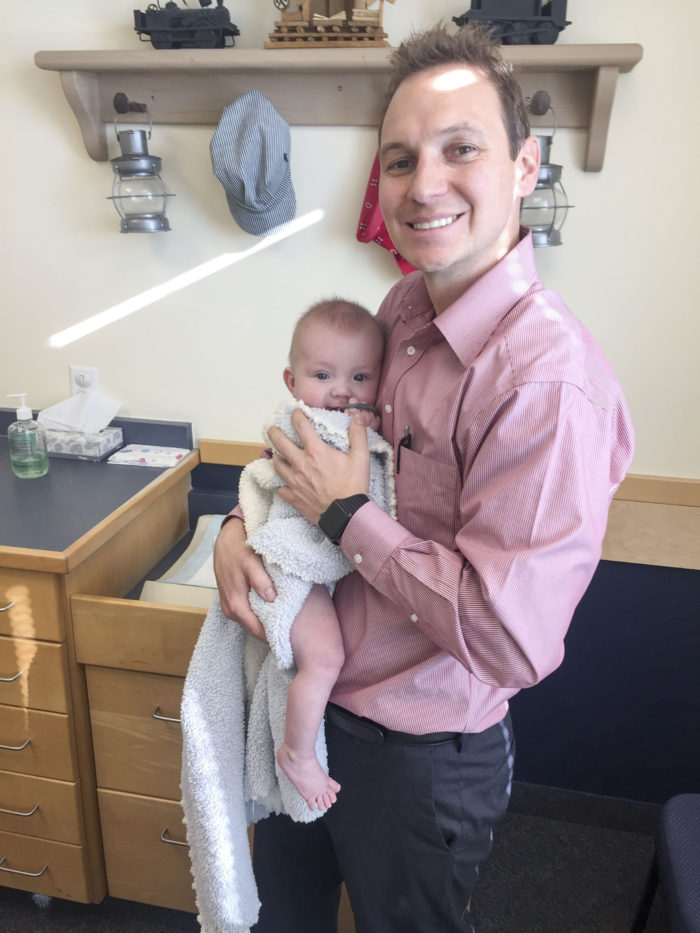 It's like she knew what was coming!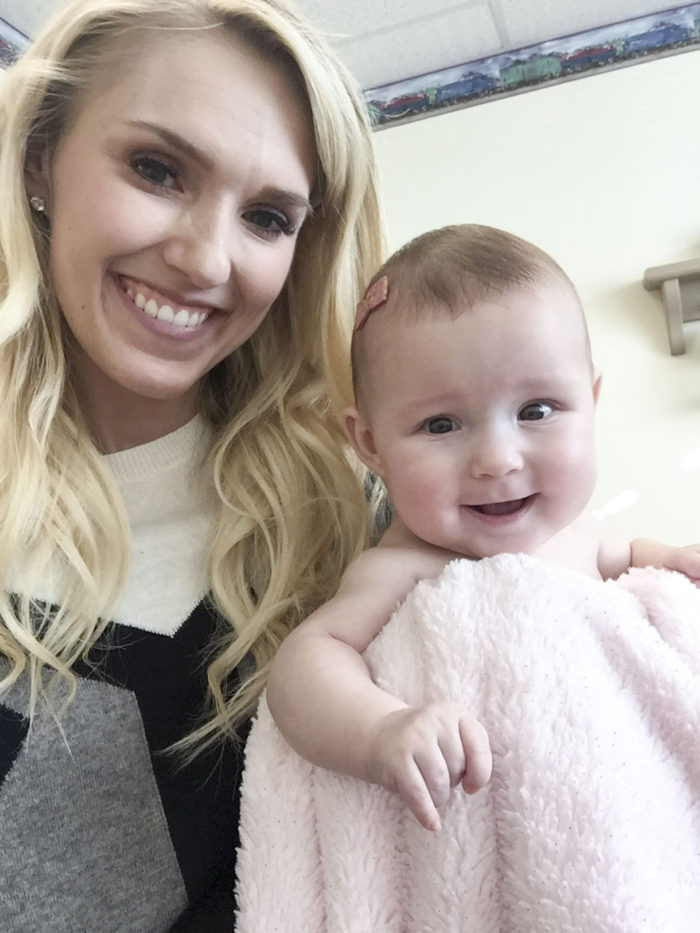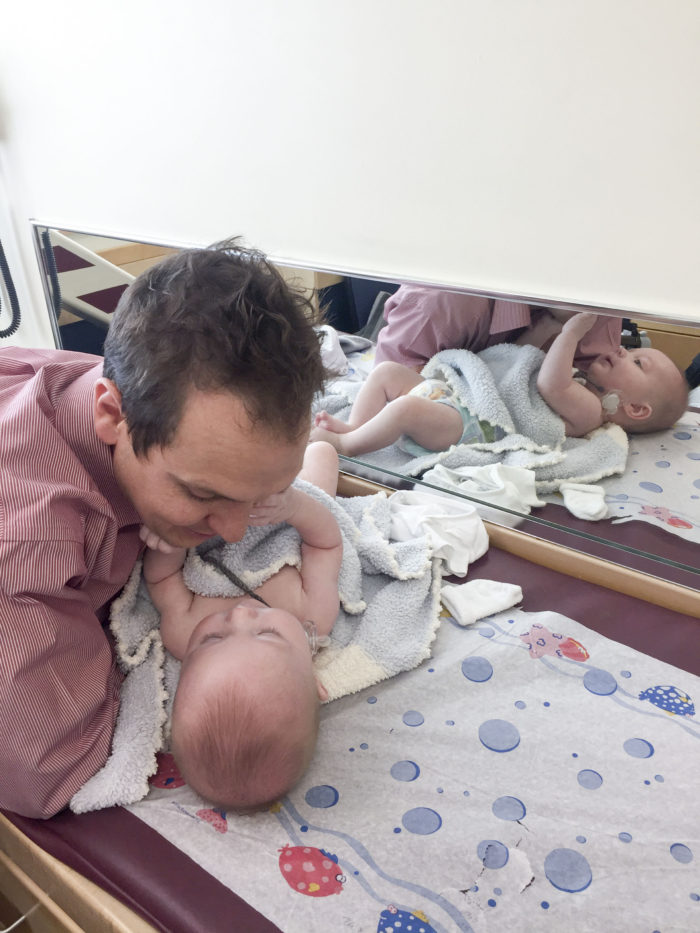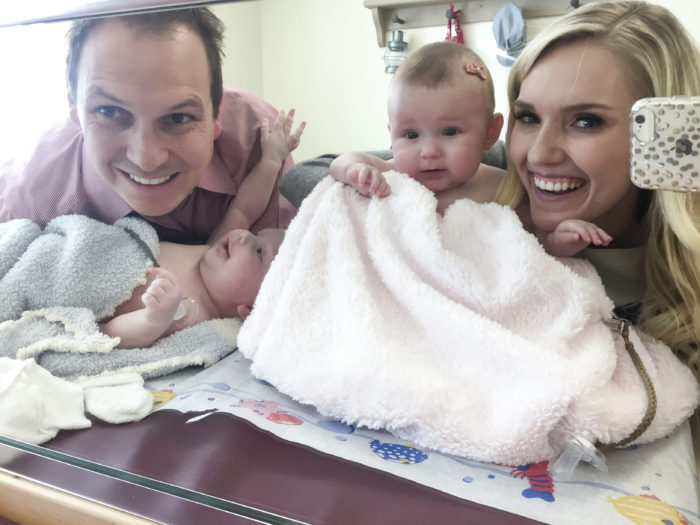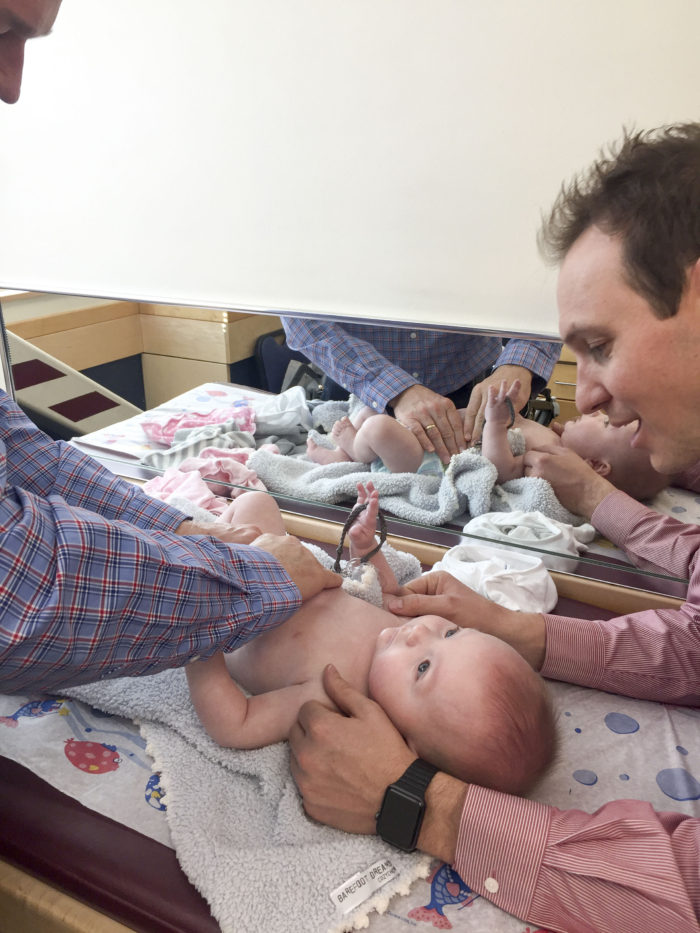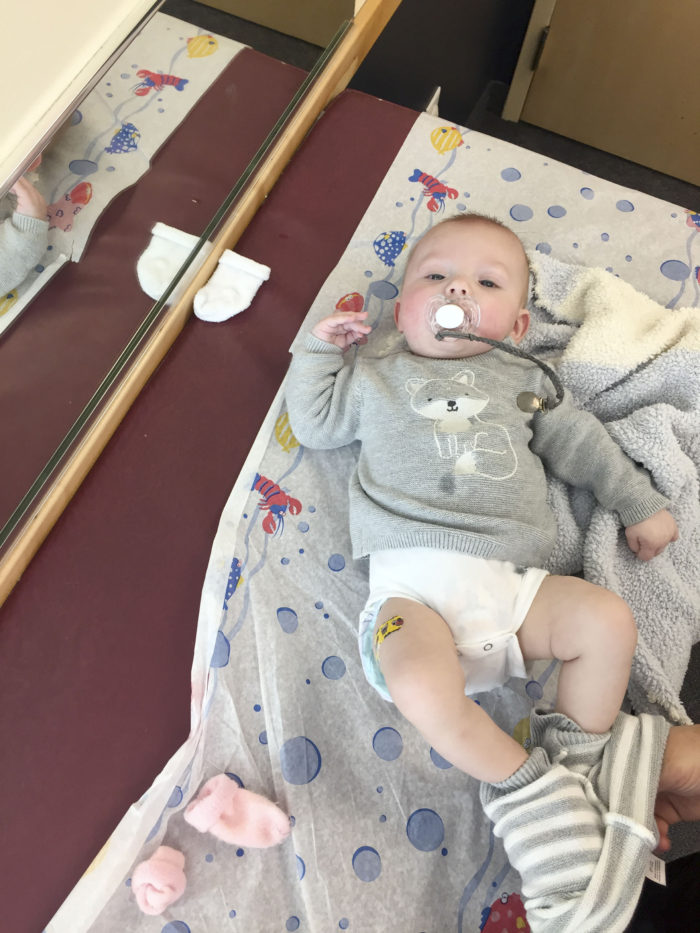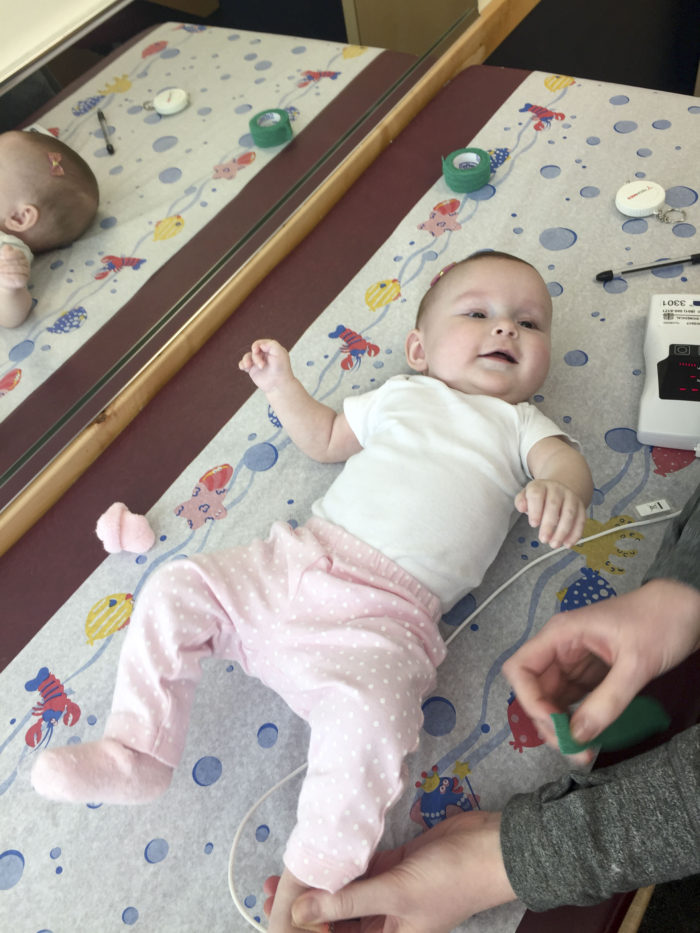 I was cleaning up my office and my little helper wanted to supervise.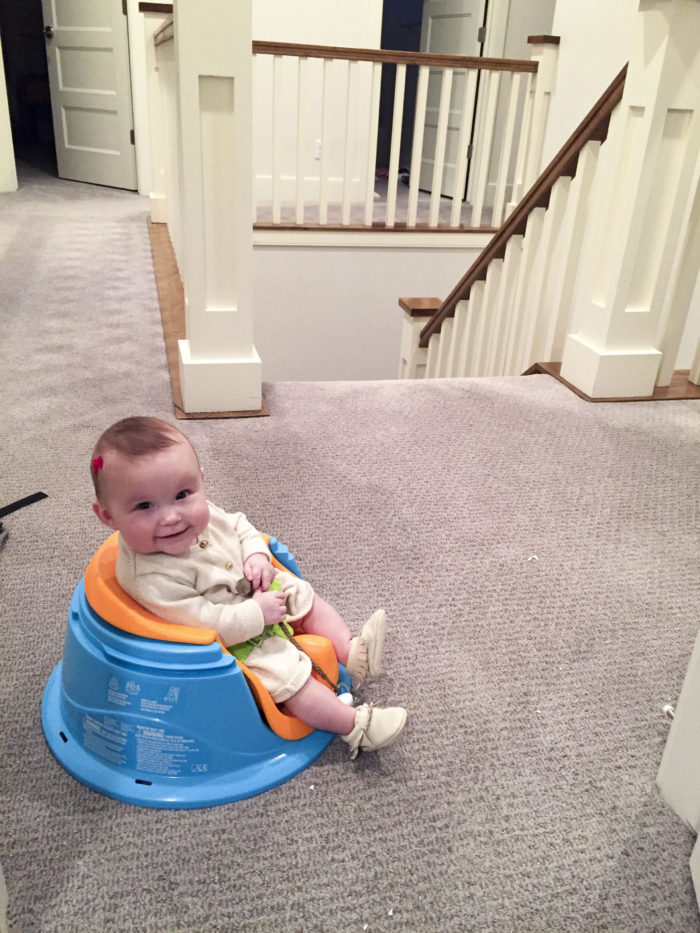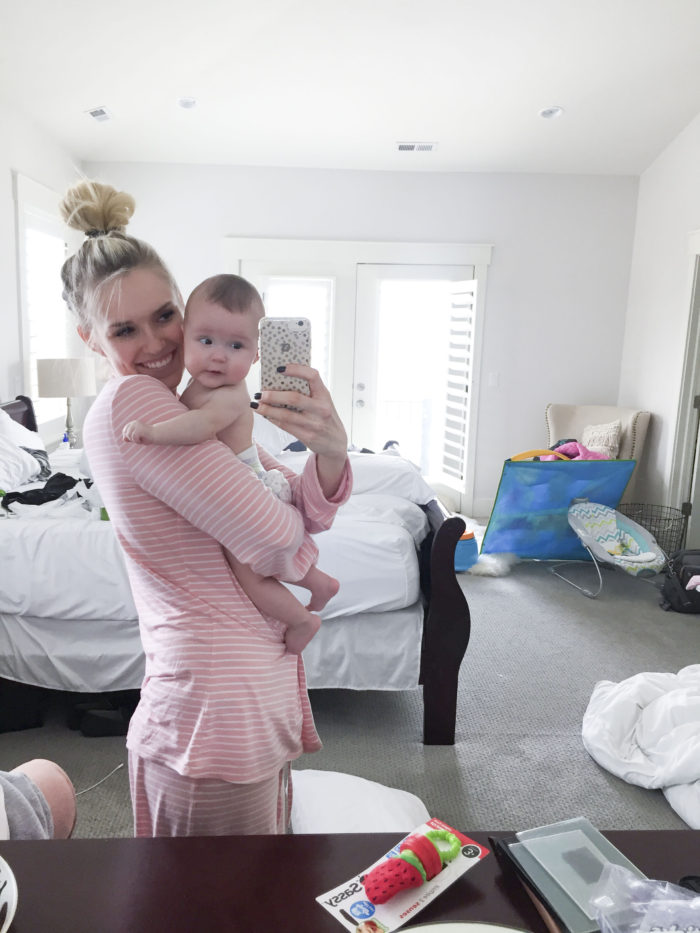 Playing games with mama!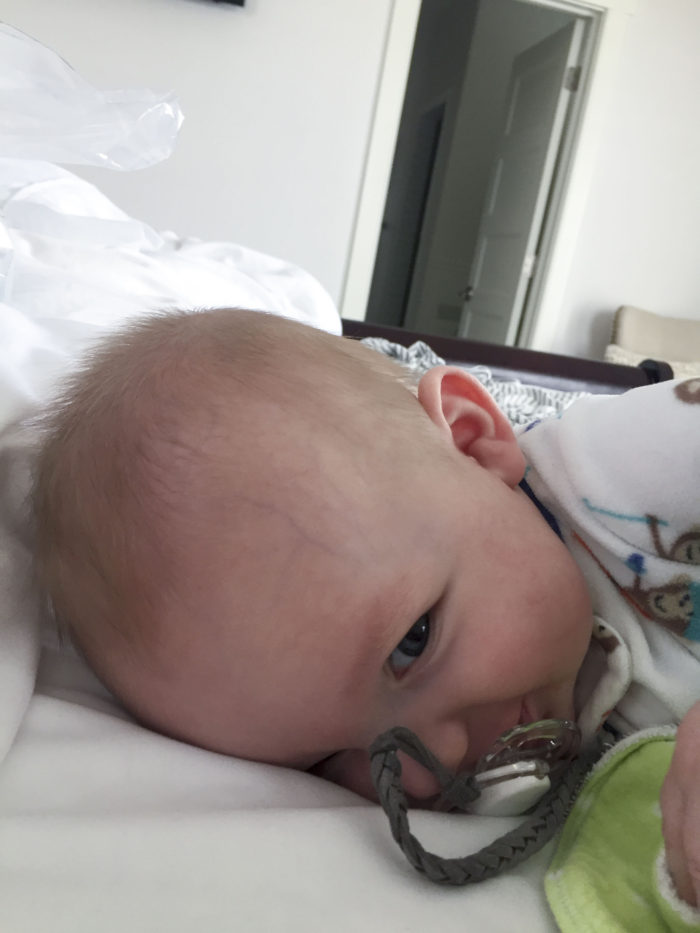 I was really tired the other morning, and Goldie kept waking up from her nap. So just once, I decided to crawl into her crib with her thinking we both might get some sleep. She saw me laying there and started laughing!! She thought it was funny that mama was in her crib where she didn't belong.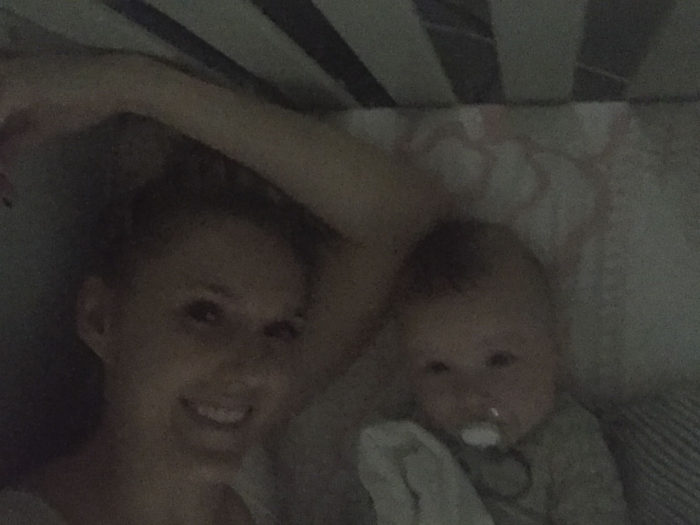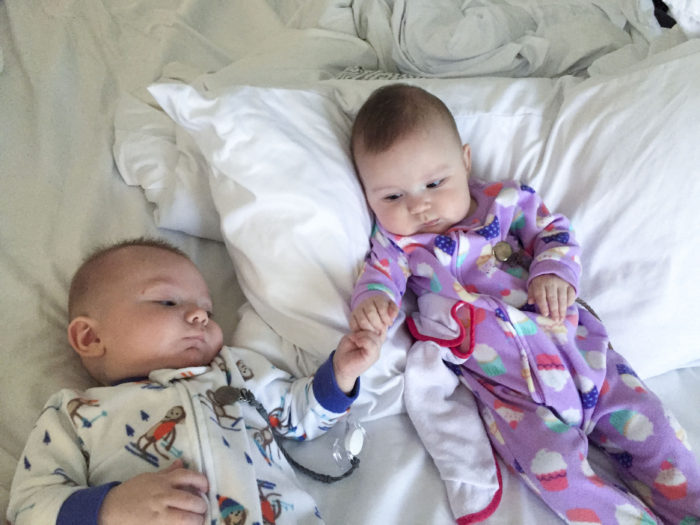 Nothing is better than a Harris snuggle.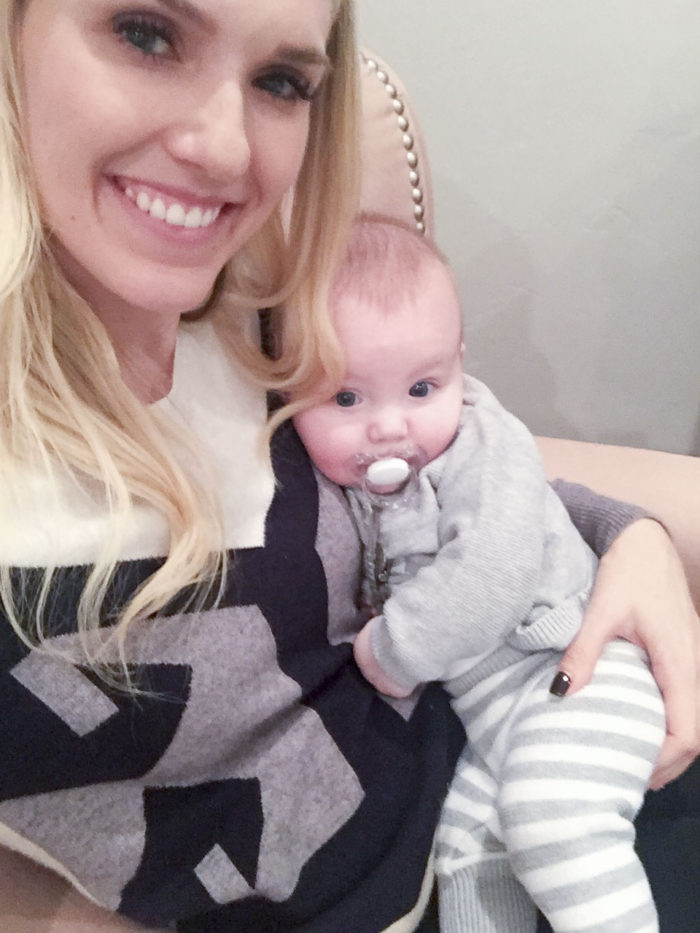 Our #parcellsundayselfie today! It took us all day to get a picture of us just before the sun went down 🙂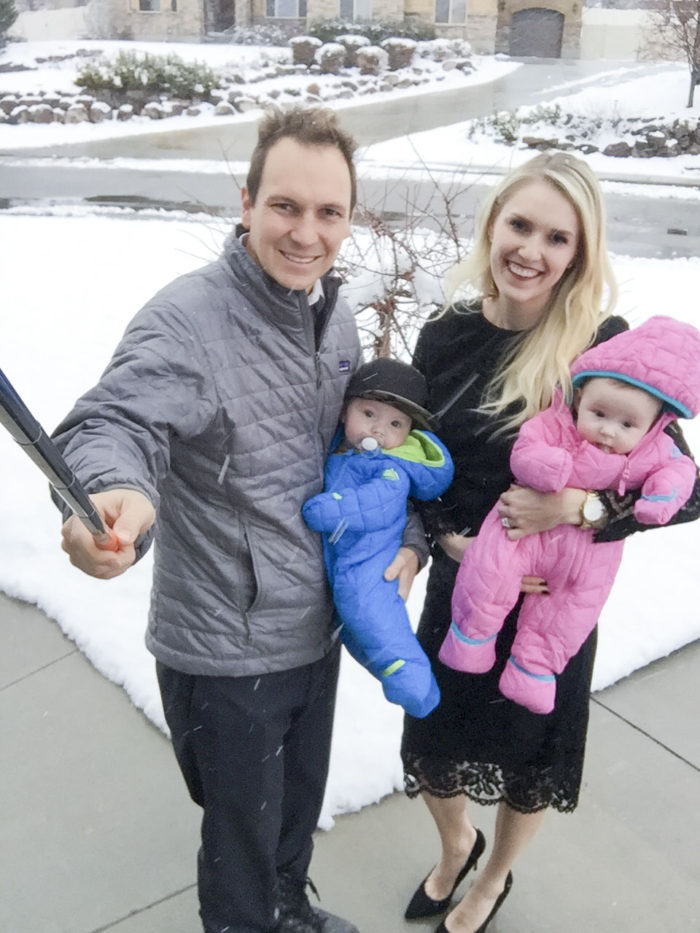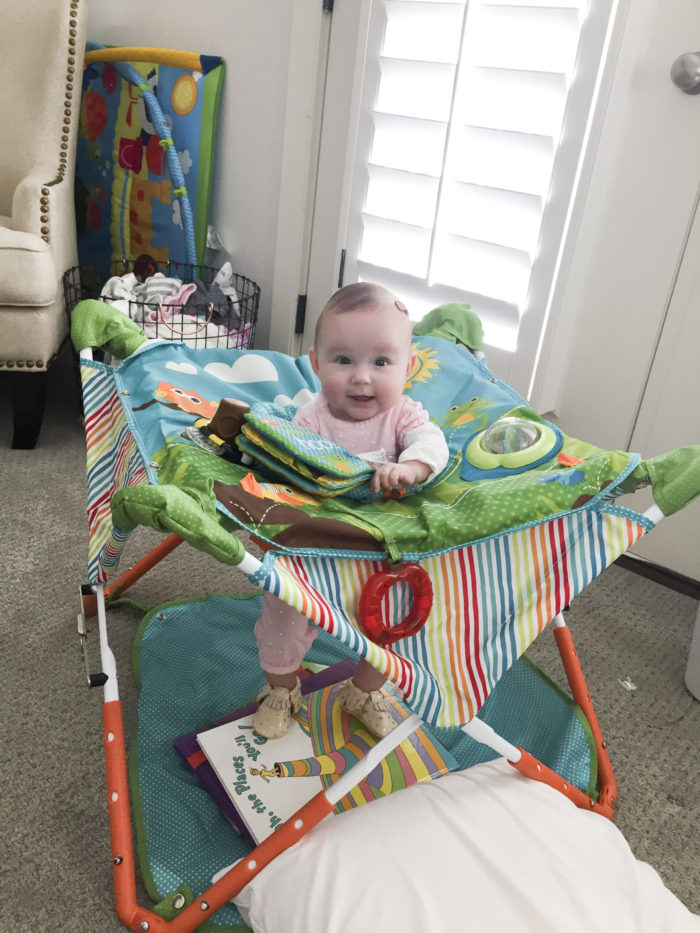 Harris took a snooze while daddy was watching him the other day. I put a blanket on him when I got home 🙂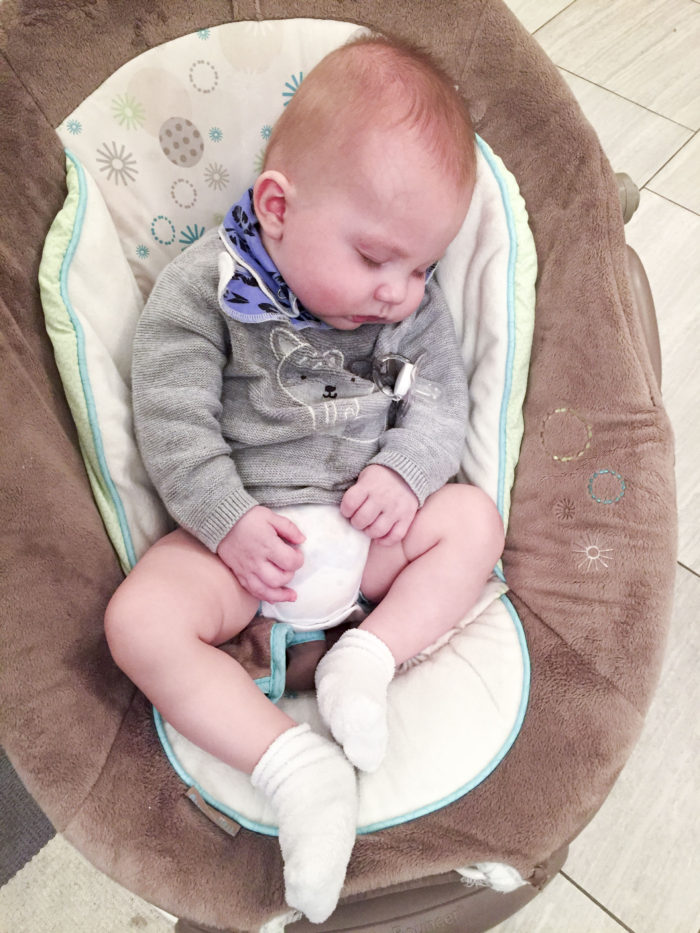 Goldie and Harris tried oatmeal cereal for the first time yesterday. They loved it. Ha! I think we tried to feed them too late when they were supposed to eat and they were frustrated because they just wanted to get full. We'll try again another day!