The top 10 most popular products on my blog for the month of January! Scroll down to see the list.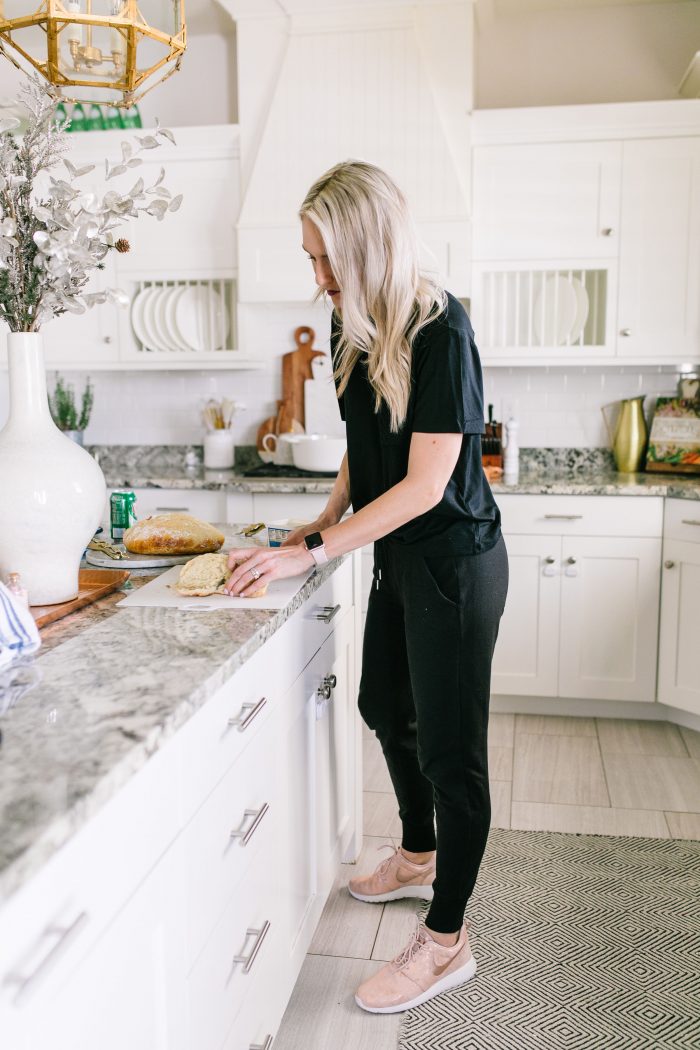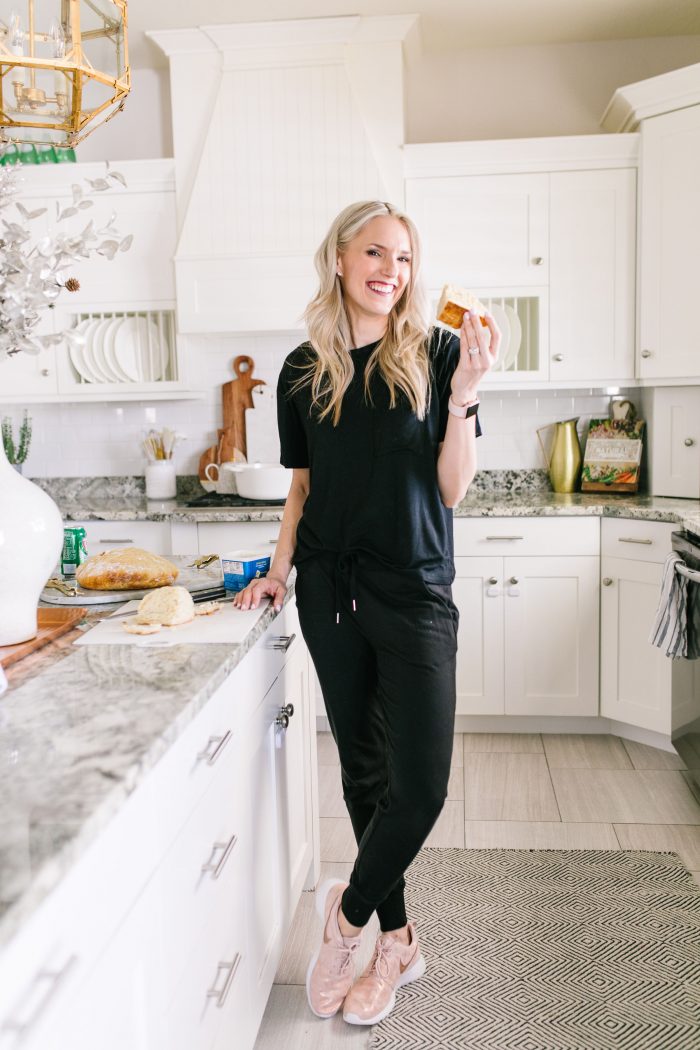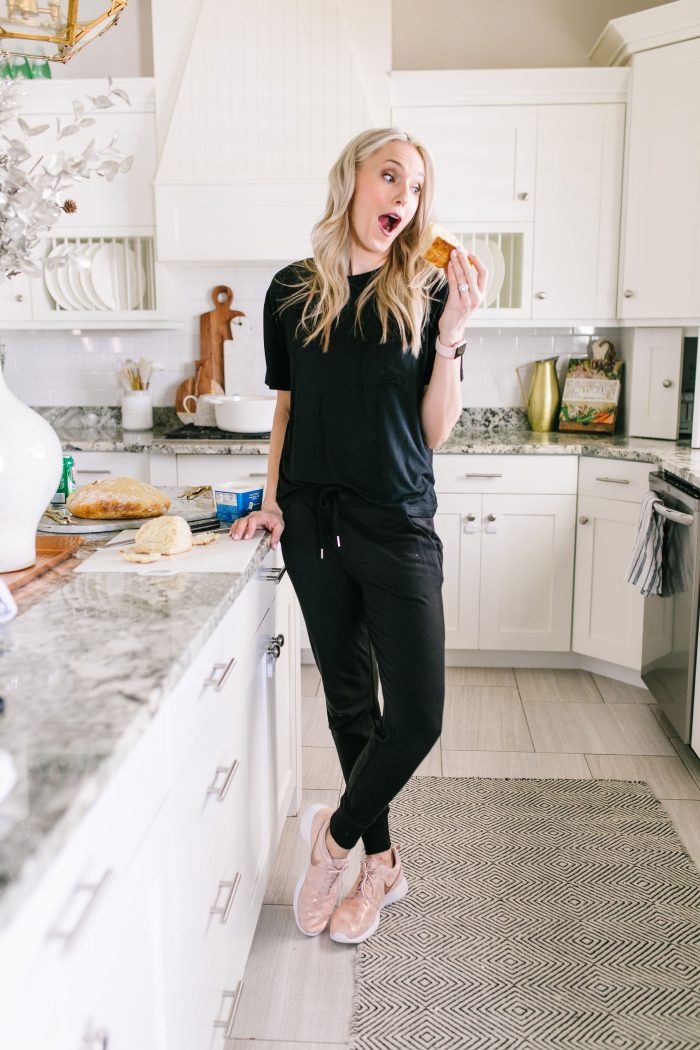 Most Popular Products:
The number one spot of the most popular products on my blog last month go to these joggers that fit like a dream and are SO comfortable! I'm wearing a small, the quality is just as good as LuluLemon, and they are only $29!!! You can Amazon Prime them in 2 quick days. I love that they are super tapered, super soft, and have pockets. Favorite joggers ever.
2. This cuticle remover is the only way I will ever try to push down and remove my cuticles if I ever do an at home manicure. It's amazing!! The bottle is so big it will last YEARS (or you can split it with a friend). Make sure to use it with this cuticle pusher. Life changing!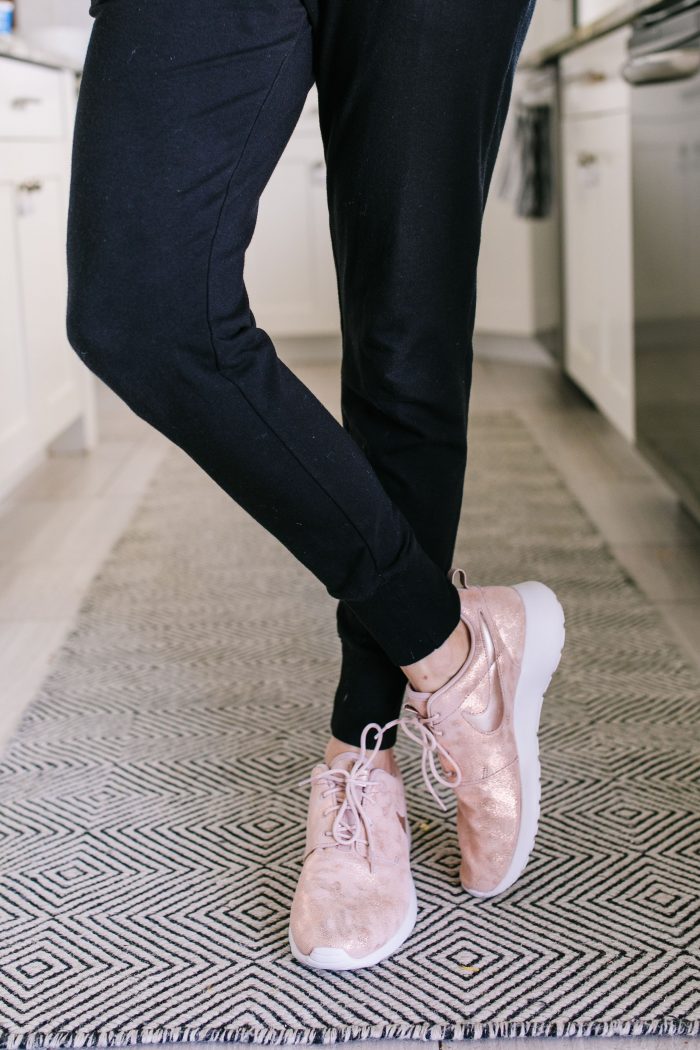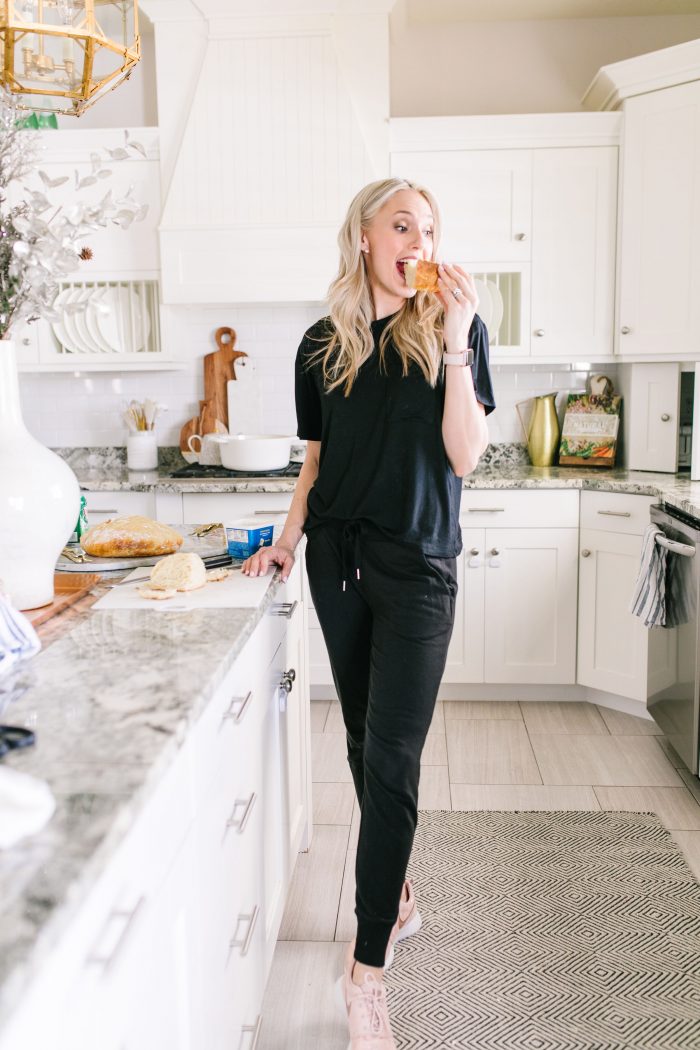 4. This sweater with the neutral hearts sold out really quickly, but you can find a similar option here and here.
5. This is one of my favorite coats EVER and it's on MEGA sale. Normally $228, now $89.99 with code LASTCHANCE. It's true to size. Make sure to follow me on Instagram stories where I post huge sales that I often don't post here!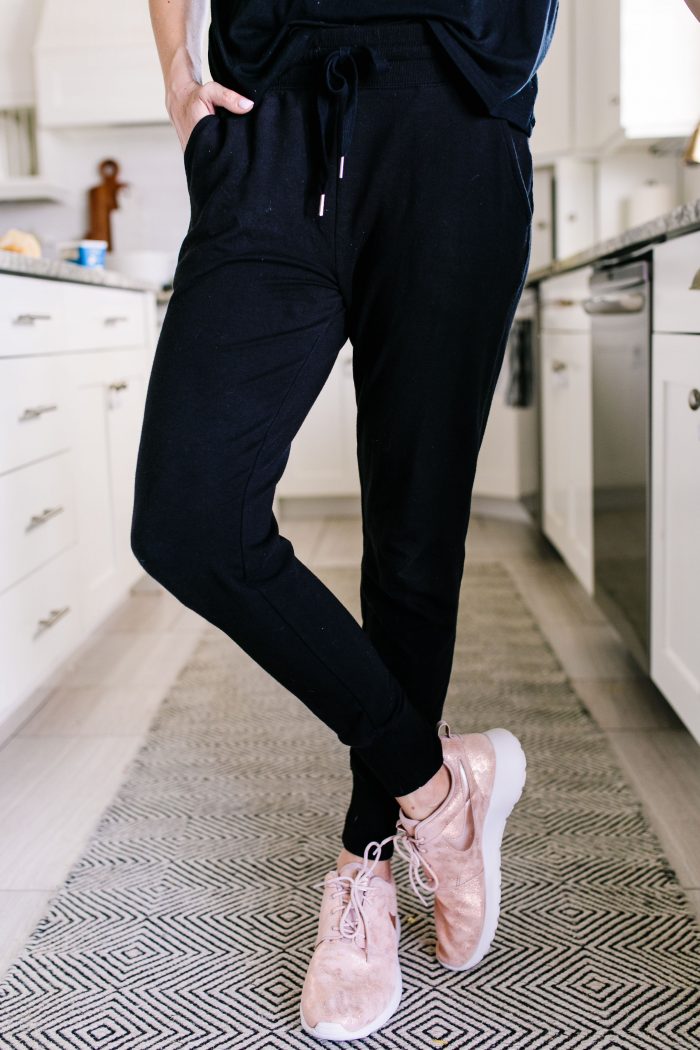 6. I think these pearl hoop earrings might be my favorite earrings of all time, and that's saying a lot, because I love earrings. They are SO GOOD!
7. My favorite dry shampoo. SO inexpensive and so good. I've tried a lot more high end dry shampoos, and the cost doesn't justify the quality difference. This is just as good. As a result, I spend a lot less money and I don't have to wash my hair very often!
8. These are my favorite boxes to store Harris and Goldie's little toys in so they don't get super disorganized. They are SO inexpensive and high quality too! We store little toys and puzzles in them.
9. The only under eye concealer you will ever need. I'm OBSESSED. It hides my pesky dark circles like a dream. I wear the color "medium natural."
10. This darling striped scarf is thick, cozy and only $14.99!! Use code LASTCHANCE. And can I give you a tip? Stock up on these to give to people for NEXT Christmas. I do this so I can give better presents to people. It's worth $49.50!!
There you have it! I'll start doing these each month for you. I think it's fun to know what products everyone else is love just as much as I am!
January's most popular products

If you liked this most popular products post, you will probably like:
The Ultimate NAKED Palette Tutorial: a Step by Step Guide
January's Top Products! (Last year!! – These are so good still!)
Favorite Affordable Amazon Finds