An UGG boots sale and UGG slippers sale might be favorite of all! Scroll down to see the best picks!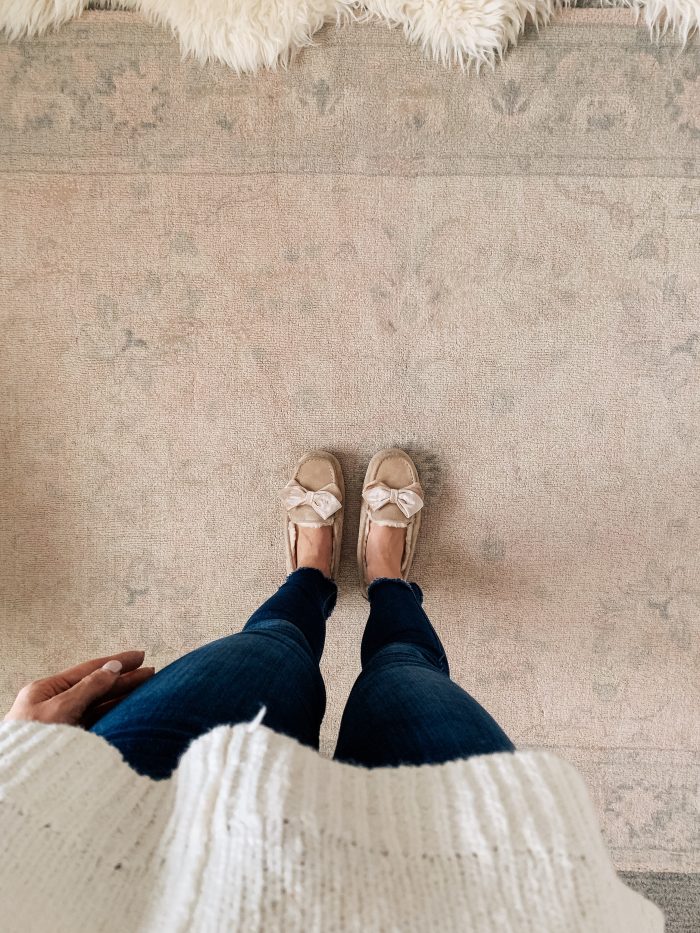 UGG Boots Sale:
I have been a huge fan of UGG slippers since Tyler bought them for me for Christmas when we were dating 11 years ago. Once you go UGG slippers, you can't go back. They have durable bottoms so you can walk outside in them. I also love my UGG boots and would say that hands down, they are my most worn shoes this winter. They are so easy to slip on, and I don't even wear socks with mine. They are the winter version of flip flops in the summer. I'm OBSESSED.
I got the slippers in the picture above during this UGG closet sale last year. Make sure to size up in their slippers and boots if you are a half size (I wear a 9.5 normally and get a 10 in these) and remember that they will be snug when you first wear them. The fur molds to your feet and mats down a bit so that they fit perfectly. They're so warm! Here are my favorite slippers and boots from the UGG Closet sale:
I want these slippers so so bad! I'm trying to find a way to justify them.
I bought these as a gift and I'm in love. If they were my size, I would probably try to sneak them for myself.
This boot height is the PERFECT height. The UGGS I wear every day are very similar.
These would be a cute Valentine's Day gift for yourself or someone else! I like that you can slip them on so easily and I love the sparkly bow. These are the only UGGs I recommend sizing down in. I got a 9 and they still have plenty of space.
Roundup of the best UGG boots and UGG slippers on sale



If you liked this UGG boots sale post, you will probably like these posts:
Valentine's Day Gifts: What to Wear and Buy This Valentine's Day!
The Cutest Valentine's Day Cookies