I get most excited when I find a sale for something that I own and LOVE that I can share with you! My husband bought me these slippers for Christmas 7 years ago and I STILL wear them. Yes, they are getting a little bit old because I'm not kidding, I wear them every single day of winter, and also after church on Sunday wherever I go. I've even worn them to a movie theater before. If you know me, I would be highly surprised if you haven't seen me wearing them. We all like to be comfy, right?!
They are the perfect slipper because they have a durable rubber sole so you can wear them outside without ruining them. They also feel like you are walking on a cloud when you put your feet in because they are completely lined with wool fur. I have even put these in the washing machine when they were getting a bit dirty and they came out great! I got mine at Nordstrom, and the least expensive I can find them there (with the fur completely surrounding your foot) is $119.95. These are on sale for $79.99 + free shipping!
I hope you love them as much as I do! I'll never buy another slipper again. Plus, look at these fun colors. If that's a not a party on your feet I don't know what is!
Click here to pick yourself up a pair of Ugg Slippers! And be sure to check out the other great UGG boots I found on sale below 🙂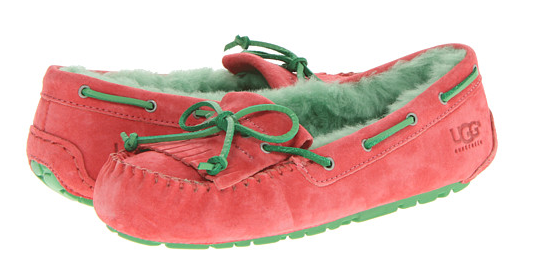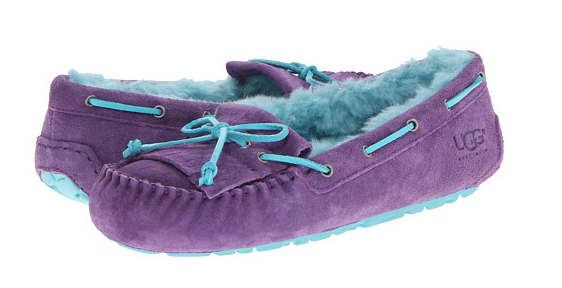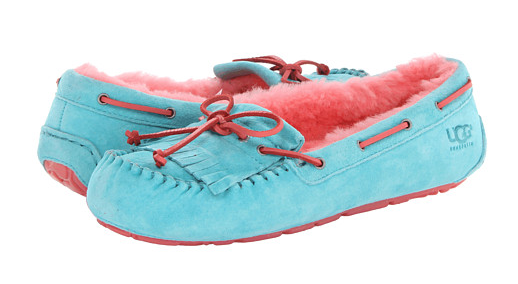 More great boots on SALE: