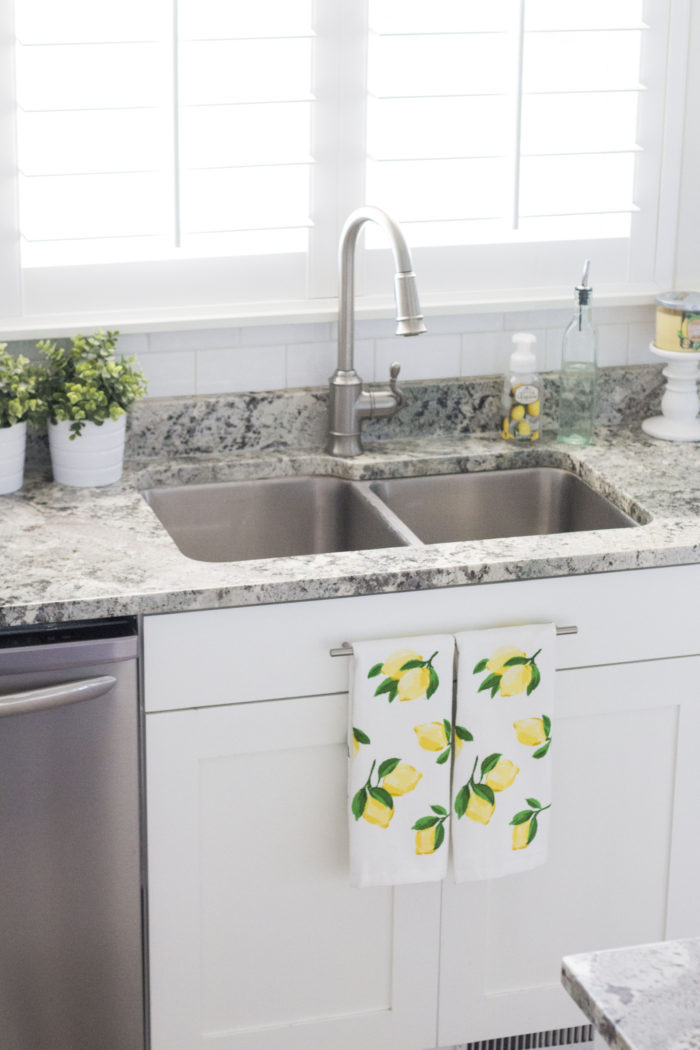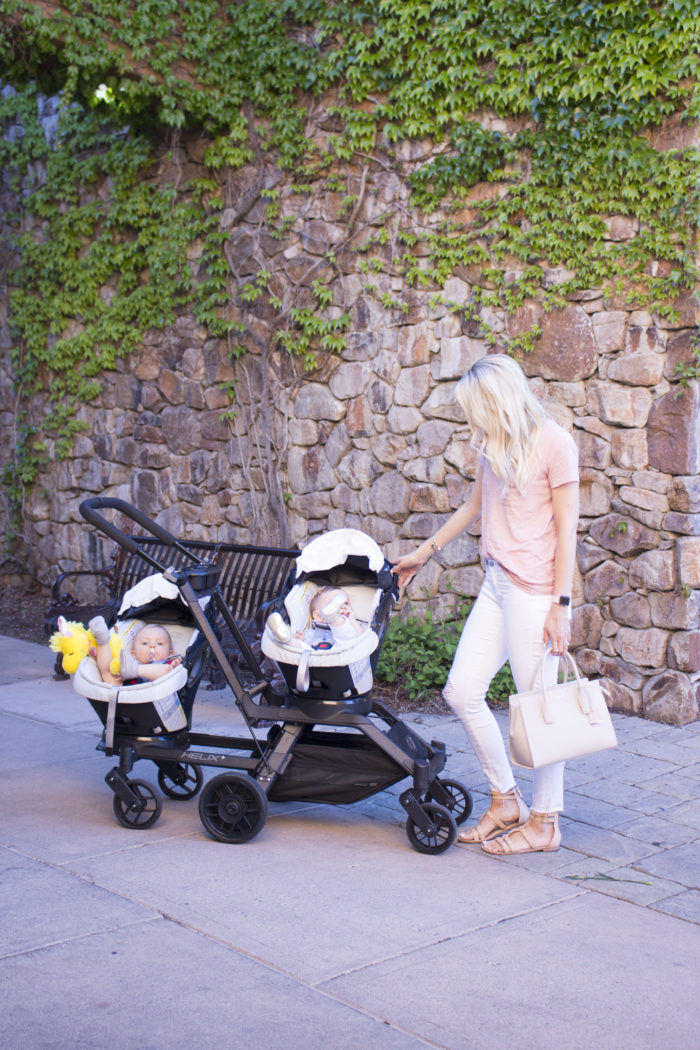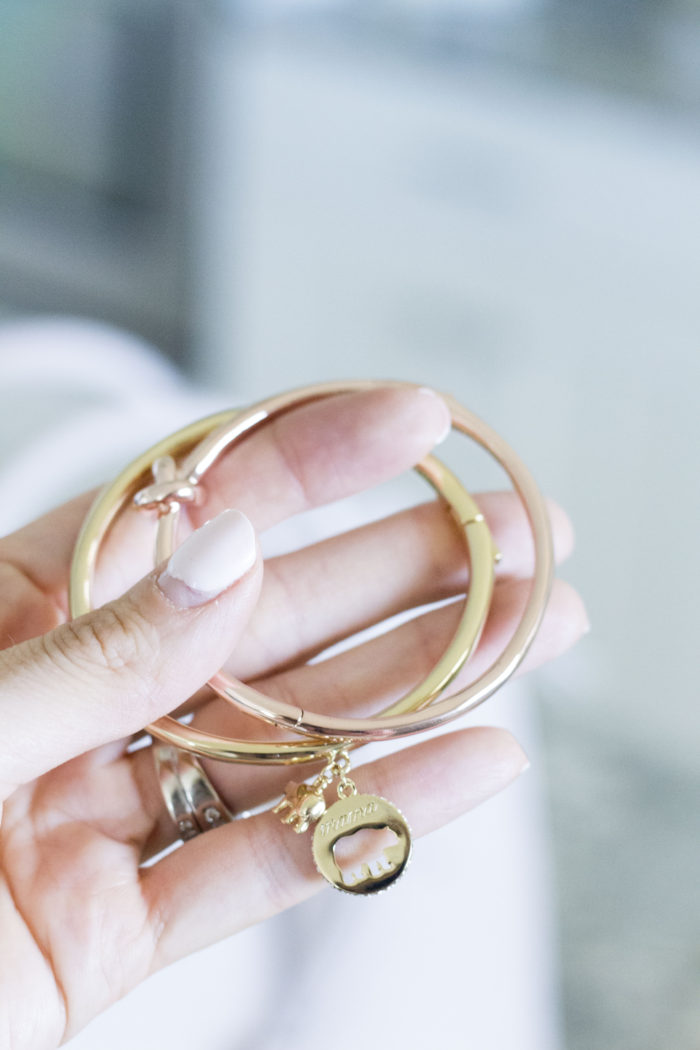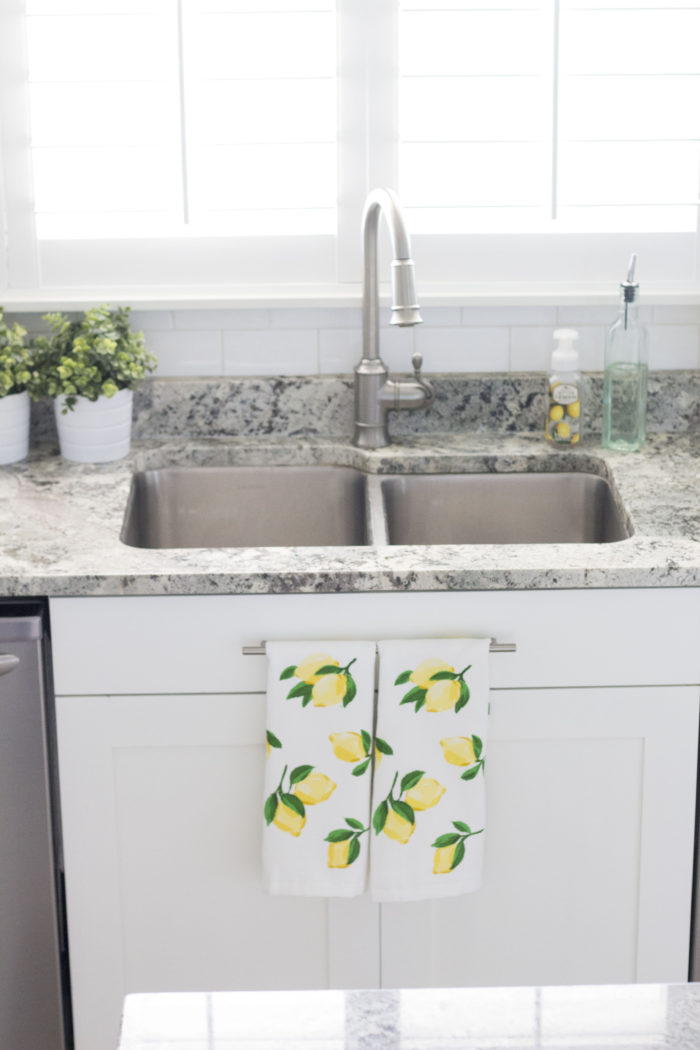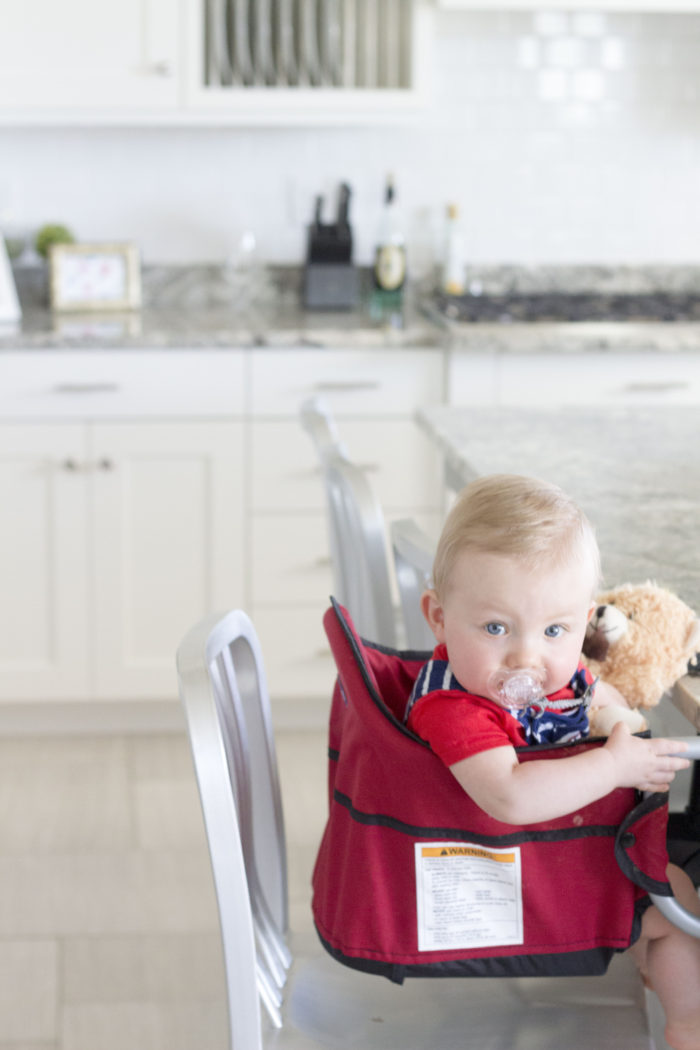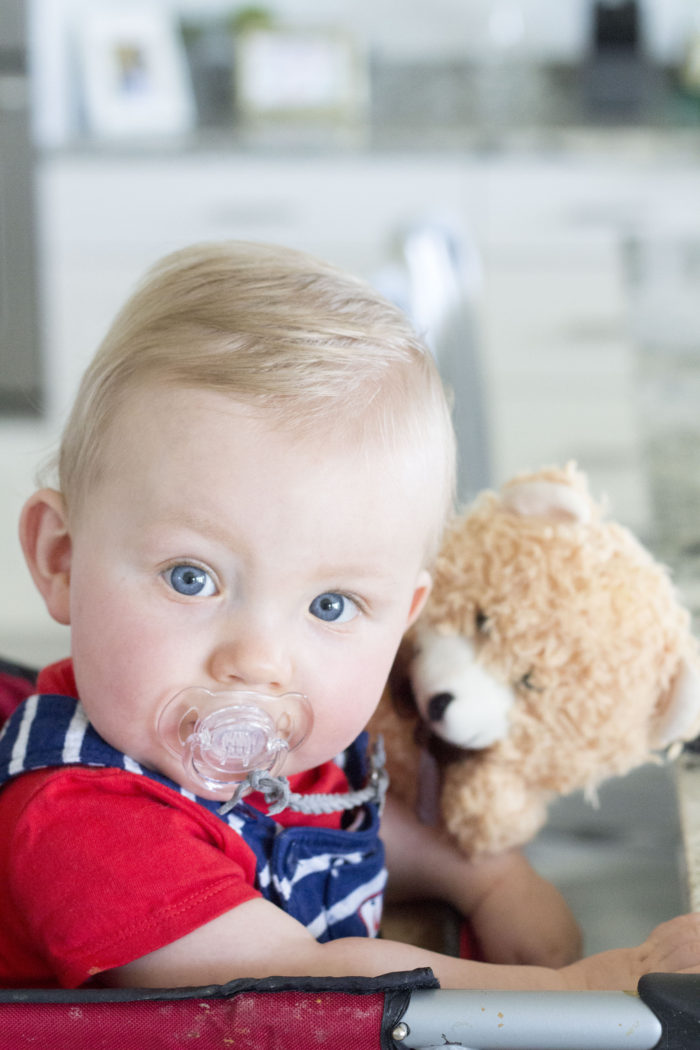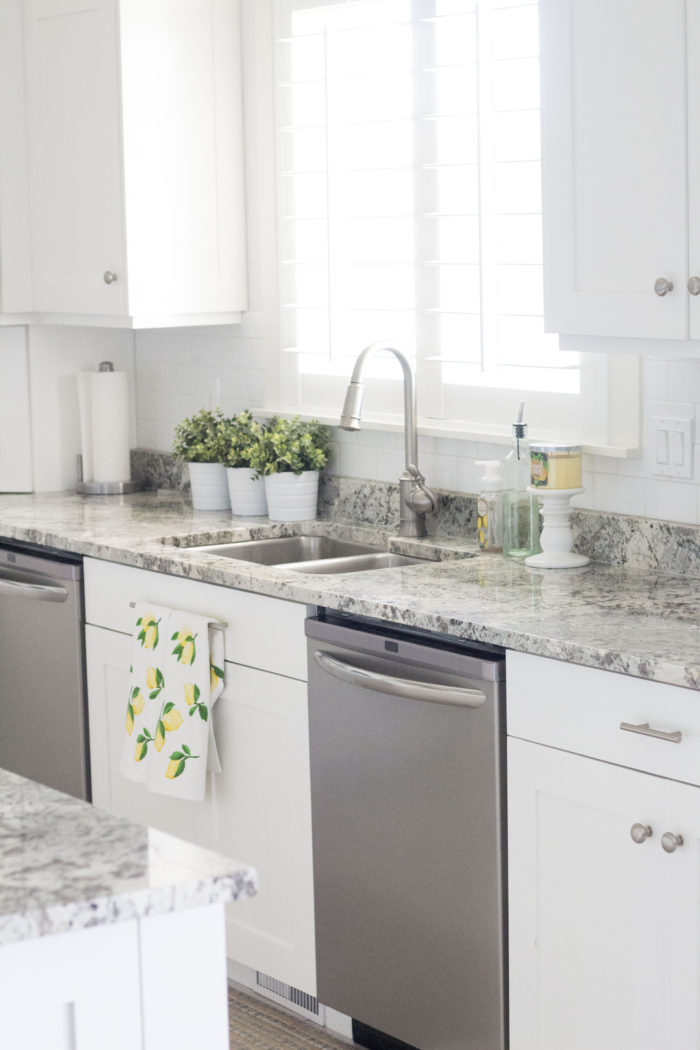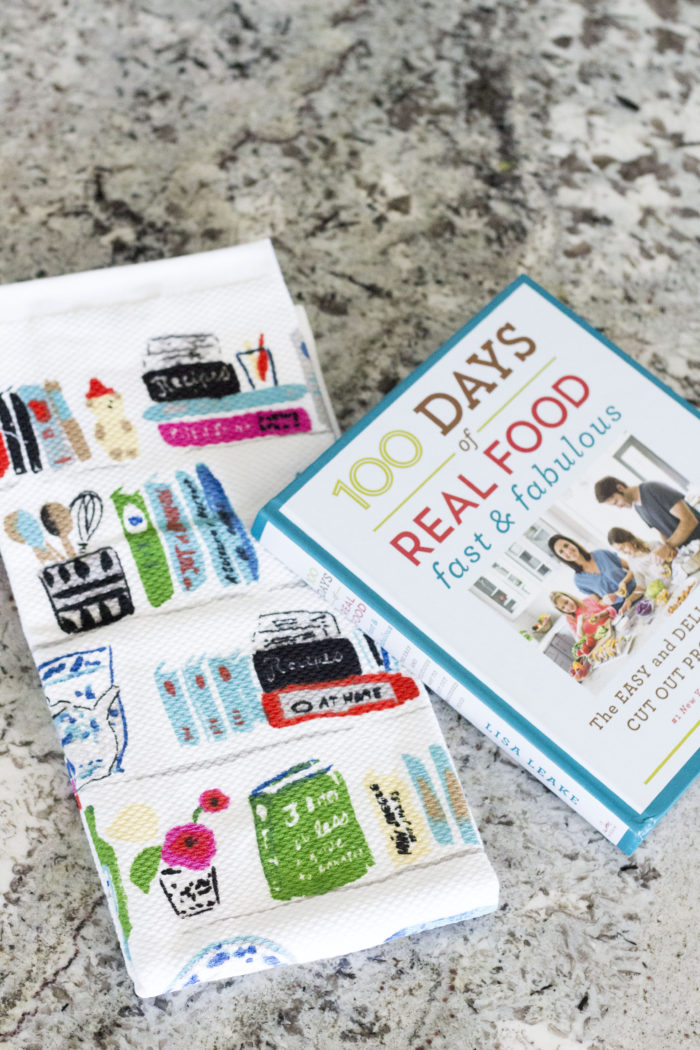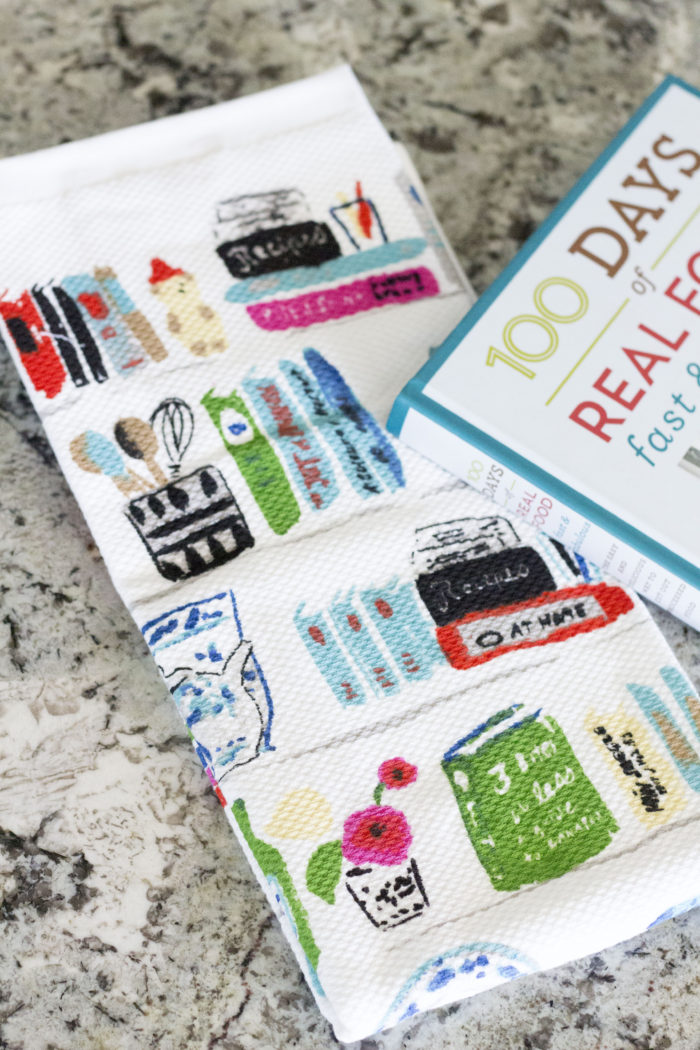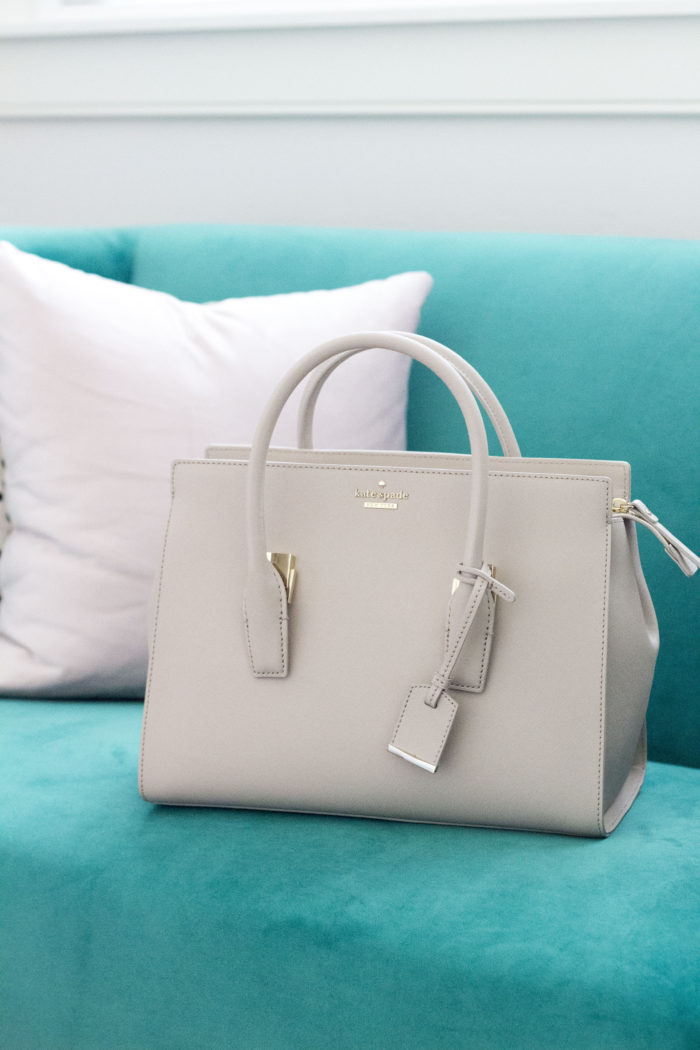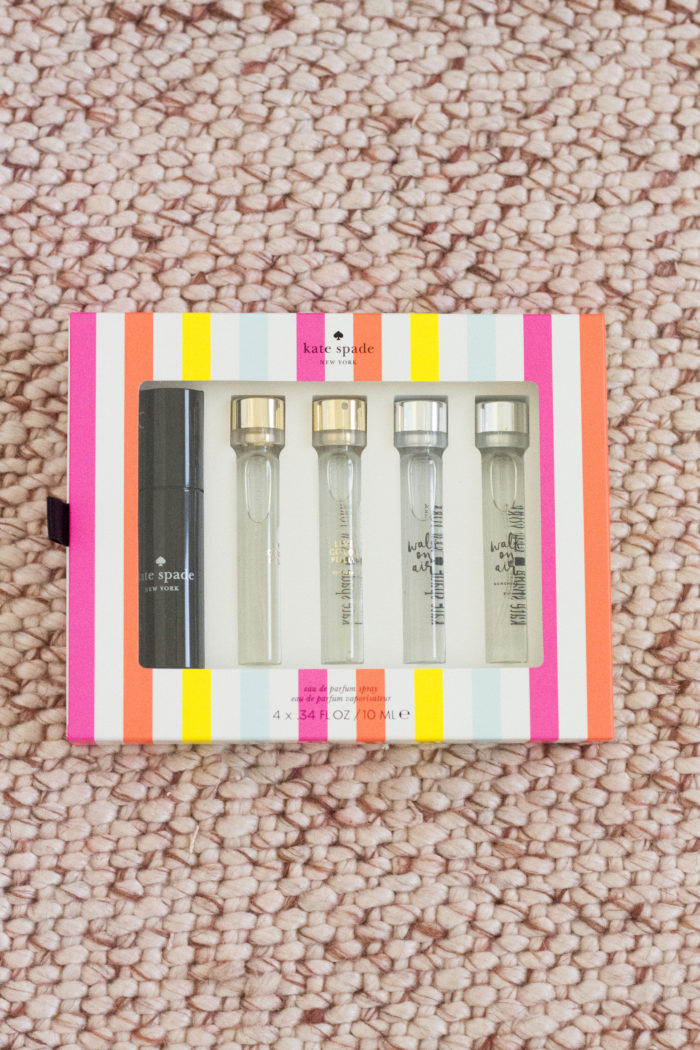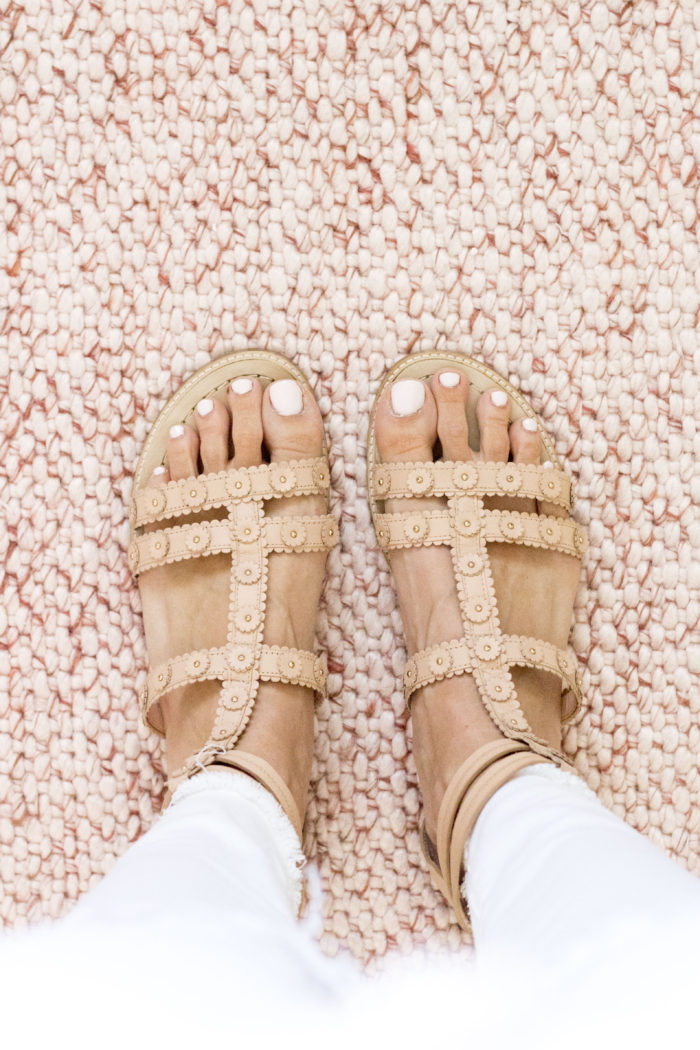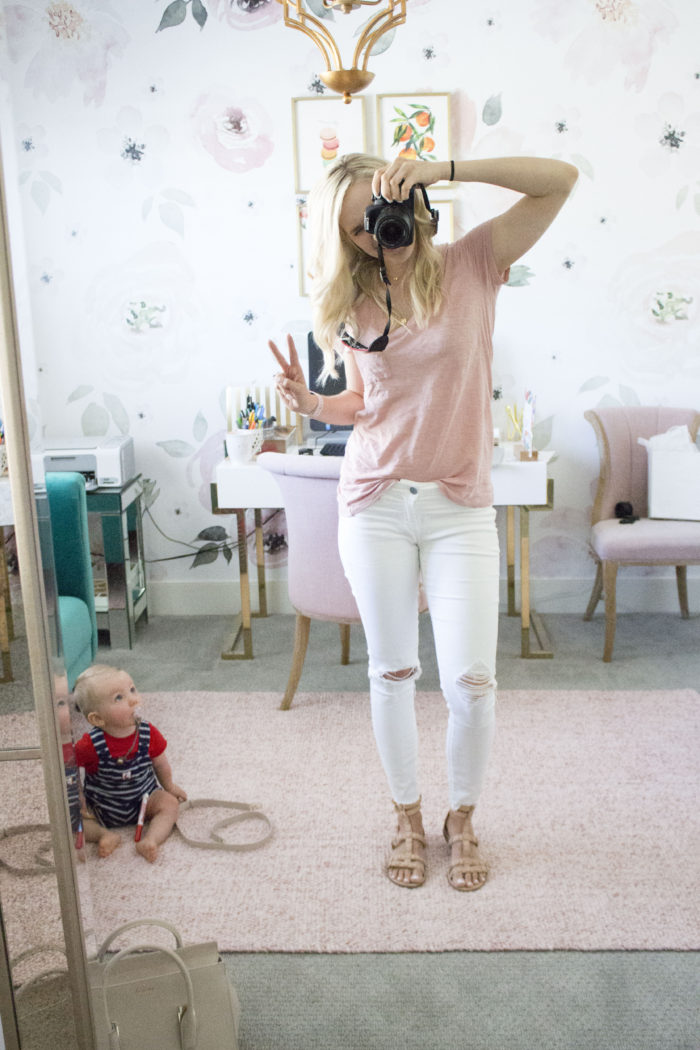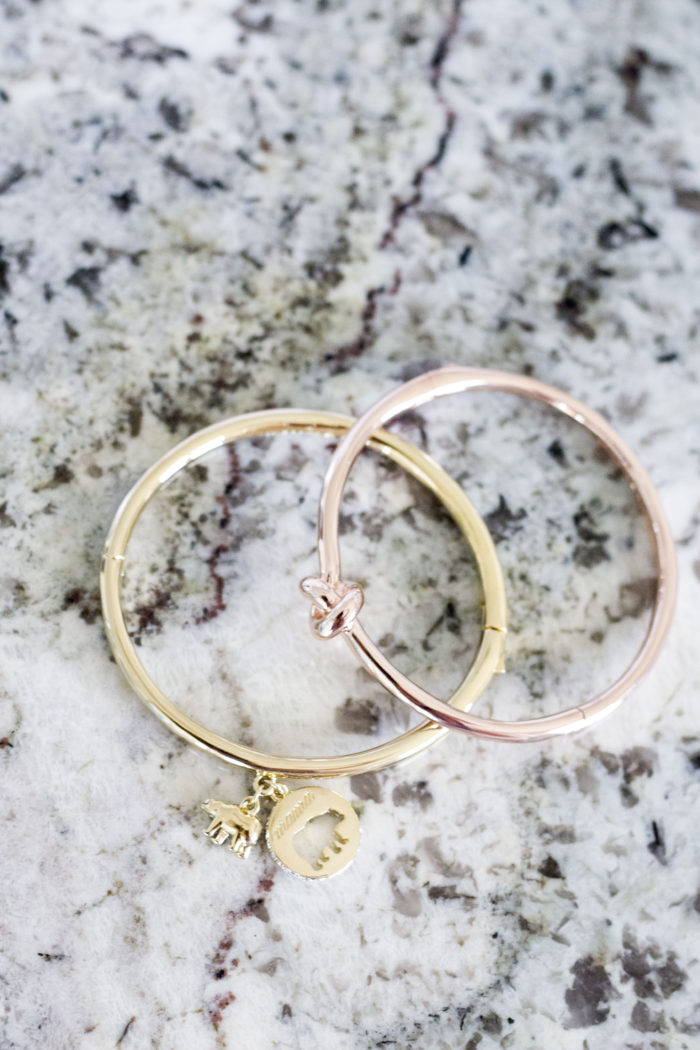 Perfume set (such a good deal!) | Purse | Mama bear bracelet | Cookbook kitchen towel | Lemon kitchen towel | Sandals | Sailor's knot hinge bangle | T-shirt | Jeans (order one size down)
You all know how obsessed I am with kate spade new york. Working with them has seriously been a pinch me moment! I picked out my favorite Mother's Day gifts for your mama. It's not too late to order! I love this mama bear bracelet. How cute is that?! I also love the idea of giving my mom this set of 4 perfumes. Then she can choose which one she wants to wear each day! I also love that they are made to carry in your purse so she can always smell sweet.
I just discovered that kate spade new york has these really neat bag covers so you can change the look of your bag (this one is my favorite!) without having to buy a completely new bag. It's like playing dress up with your purses! It looks like a completely different purse with the cover on it.
These sandals are a dream and literally match with anything. I got them two days ago and have worn them once and got so many compliments from complete strangers on them! I am also a lover of anything with lemons on it because they are so bright and cheery. These adorable lemon kitchen towels or cookbook kitchen towels are only $10! You could pair it with your favorite cookbook (this one is my favorite) and it would be a cute gift.
Let's celebrate these mamas!!