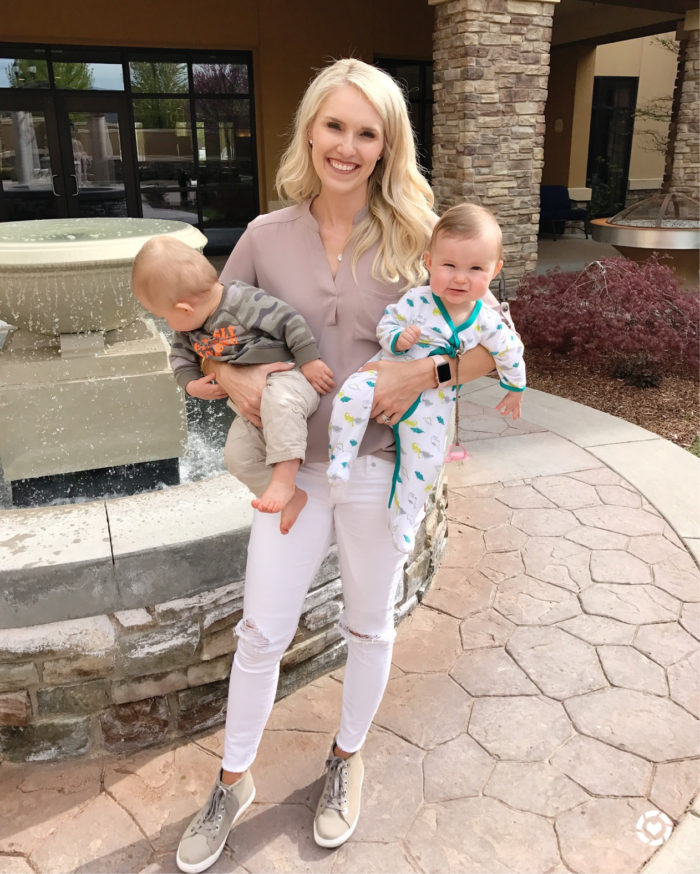 Shirt | Jeans (order one size down) | Similar shoes | Earrings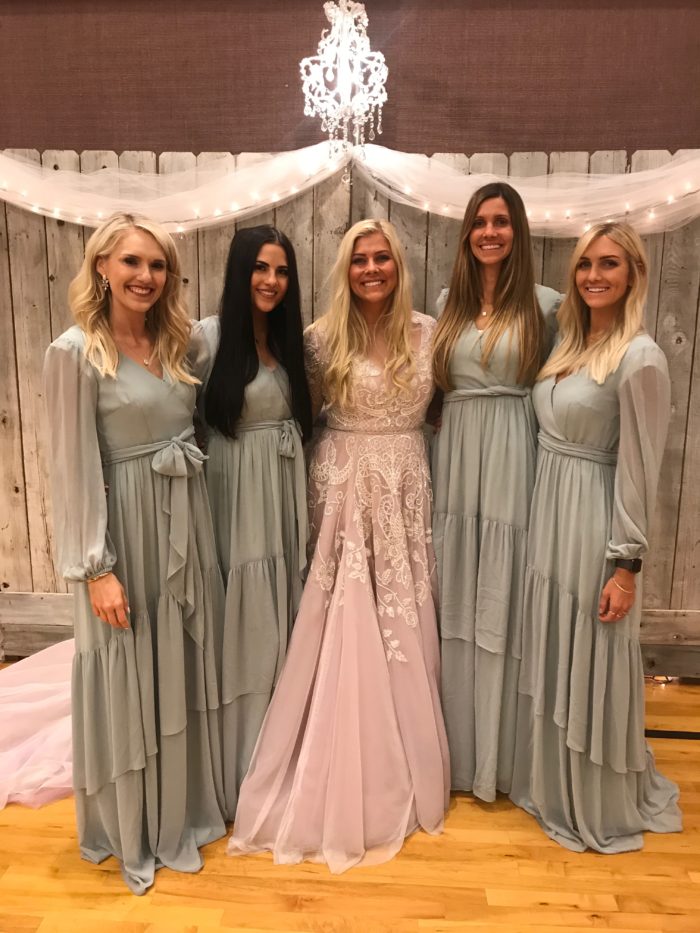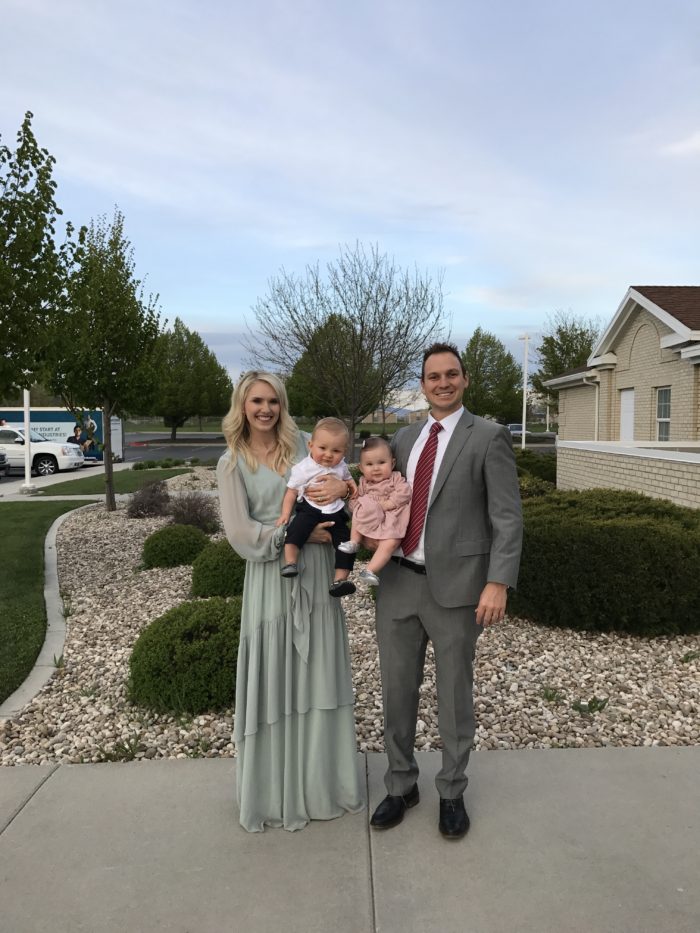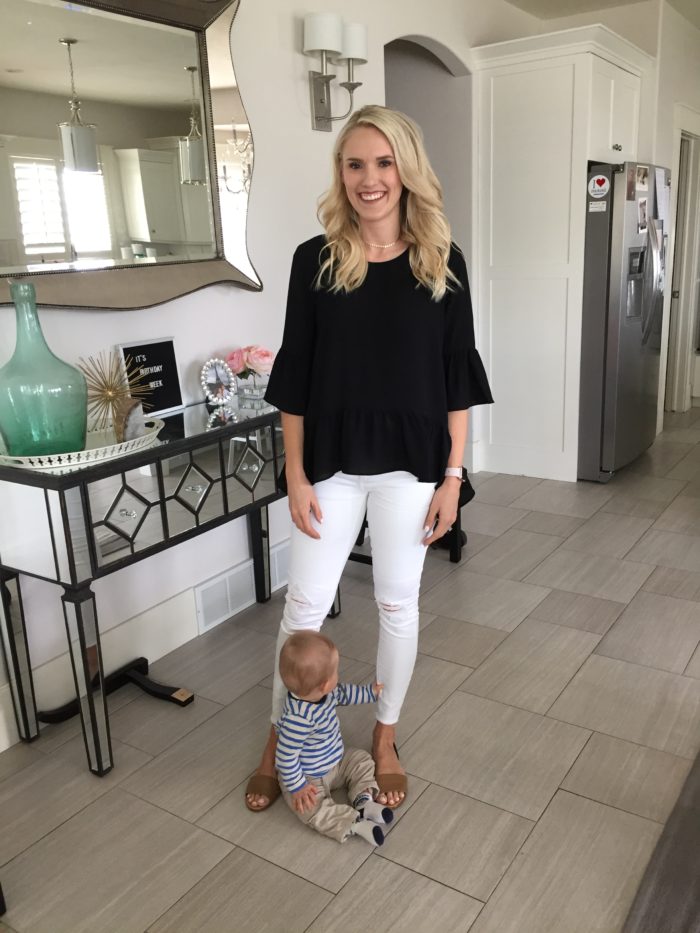 Top (order one size down) | Jeans (order one size down) | Shoes (on sale!!), white and tan version here
The twins are now 9-months-old and I:
a) Still cannot believe I have twins
and
b) Cannot believe how fast these 9 months have gone!
The baby stage really flies by and we are totally obsessed with their fun personalities. We just got back from a little road trip to Idaho for my sister-in-law's wedding open house and the babies did really well! Harris was a perfect angel in the car and Goldie got a little stir crazy over the last couple of hours but I was still impressed with her road tripping skills. She doesn't cry when she's mad, she just yells and flexes her body letting you know that she is not pleased with the situation. If she knew how cute we thought it was, she would probably choose another way to tell us she's not happy. Shhh…don't tell her.
We went to Meridian, Idaho over the weekend and the babies did great on their first longer road trip. We brought two pack and plays and they slept well in those all night in our hotel room. We love our buddies. How did we get so lucky? They better never get sick of me kissing their gushy little cheeks. I love to squish those perfect little angels!
Here is a typical day in the life of us and the babies right now!