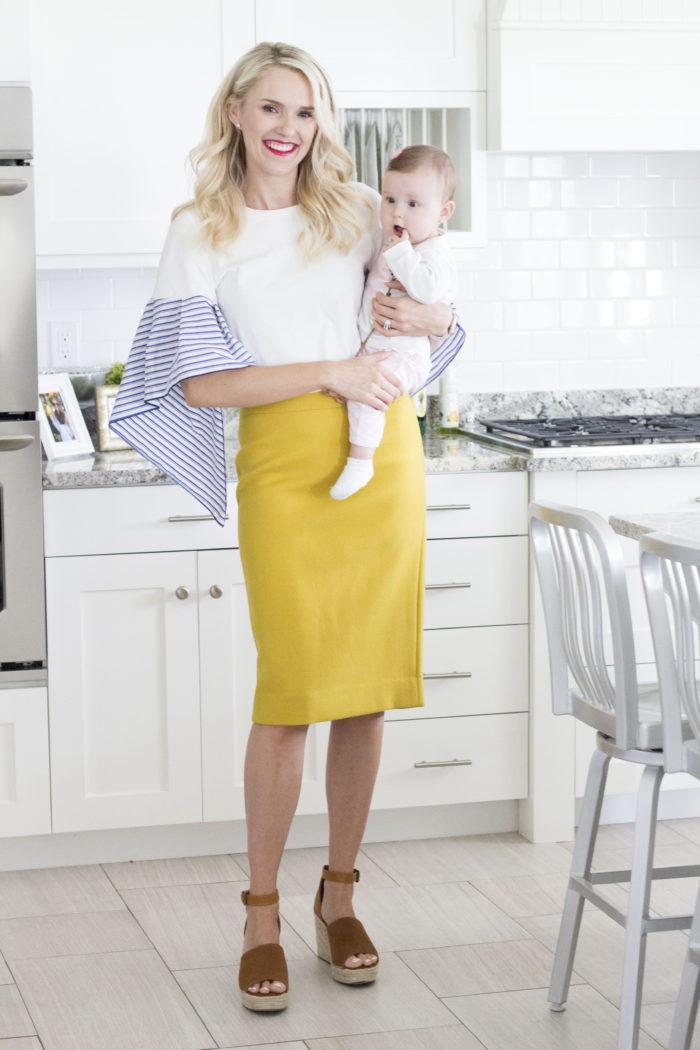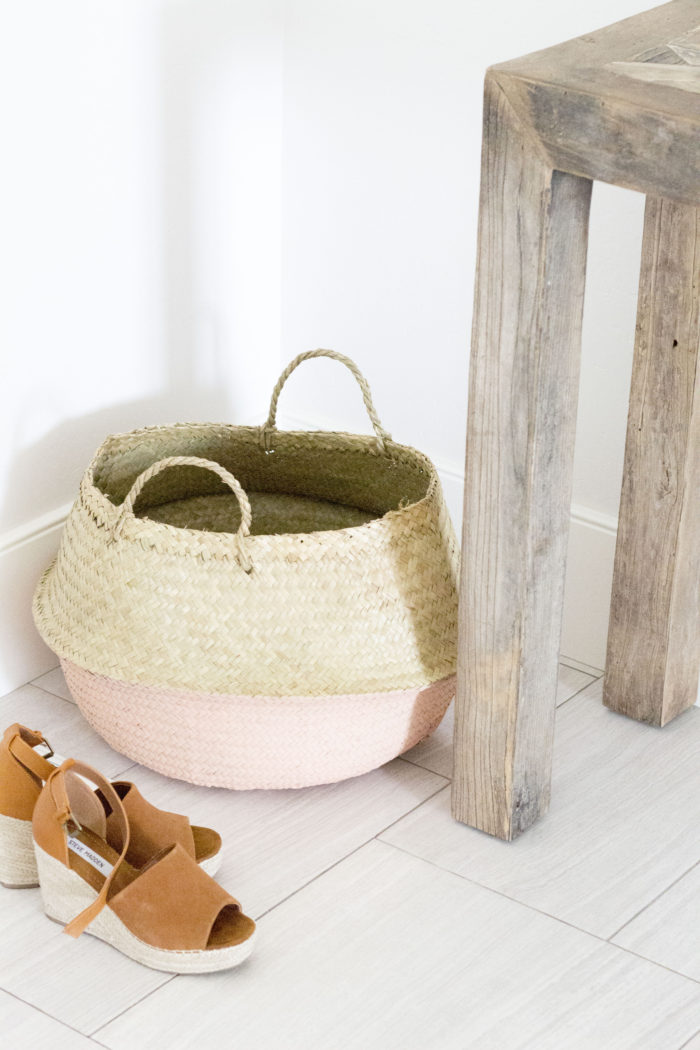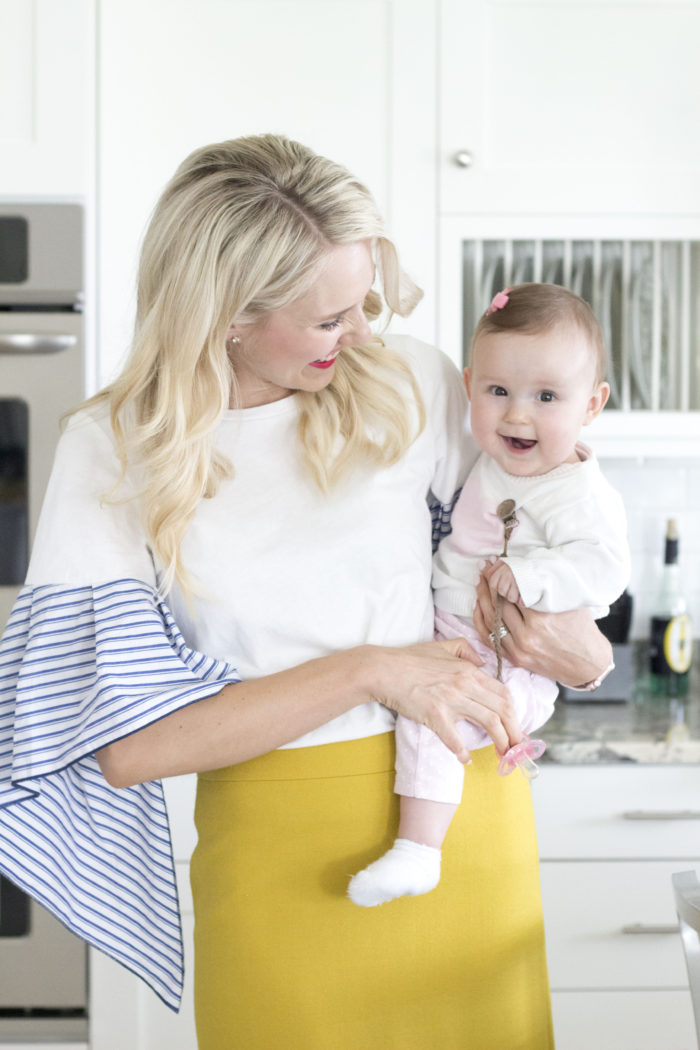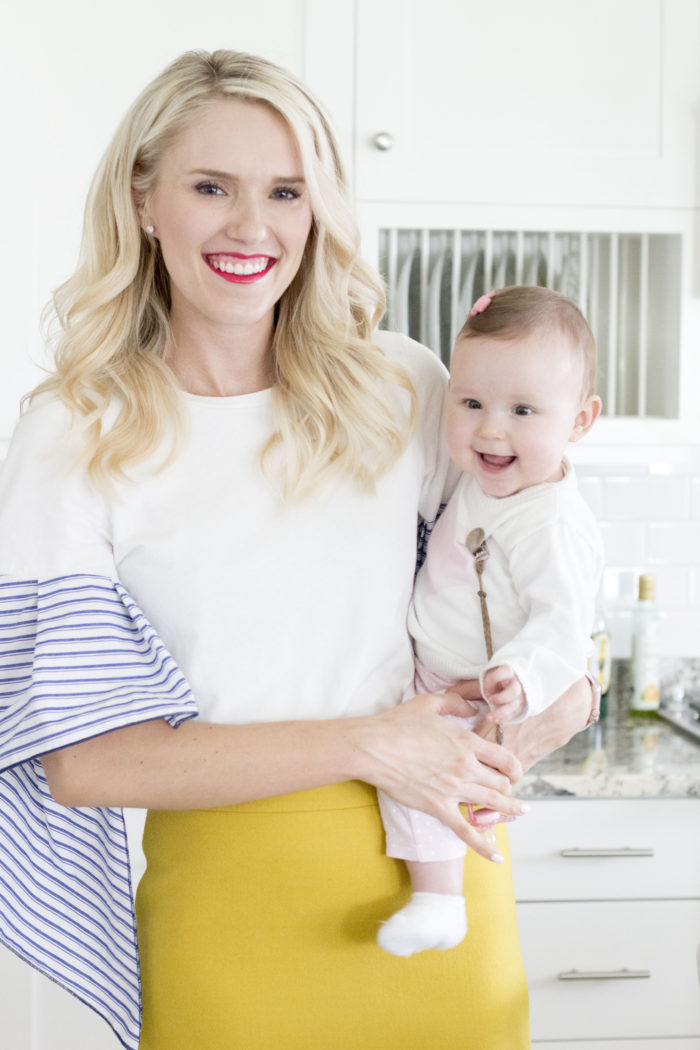 (whew…finally got caught up on laundry this week!!)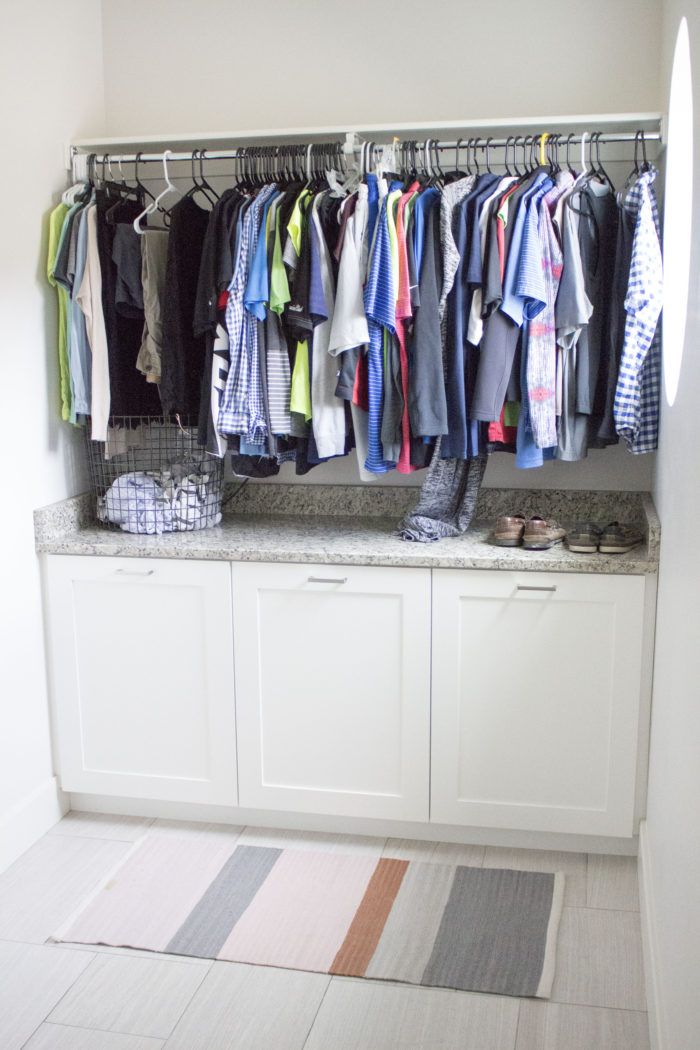 (see how I'm eating healthy here!)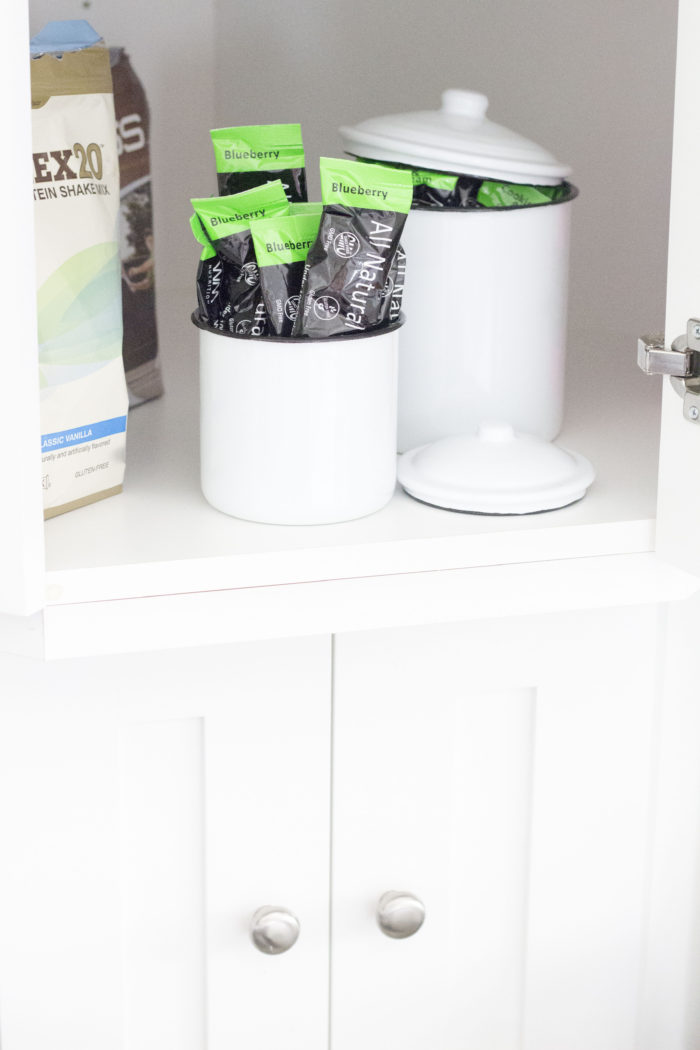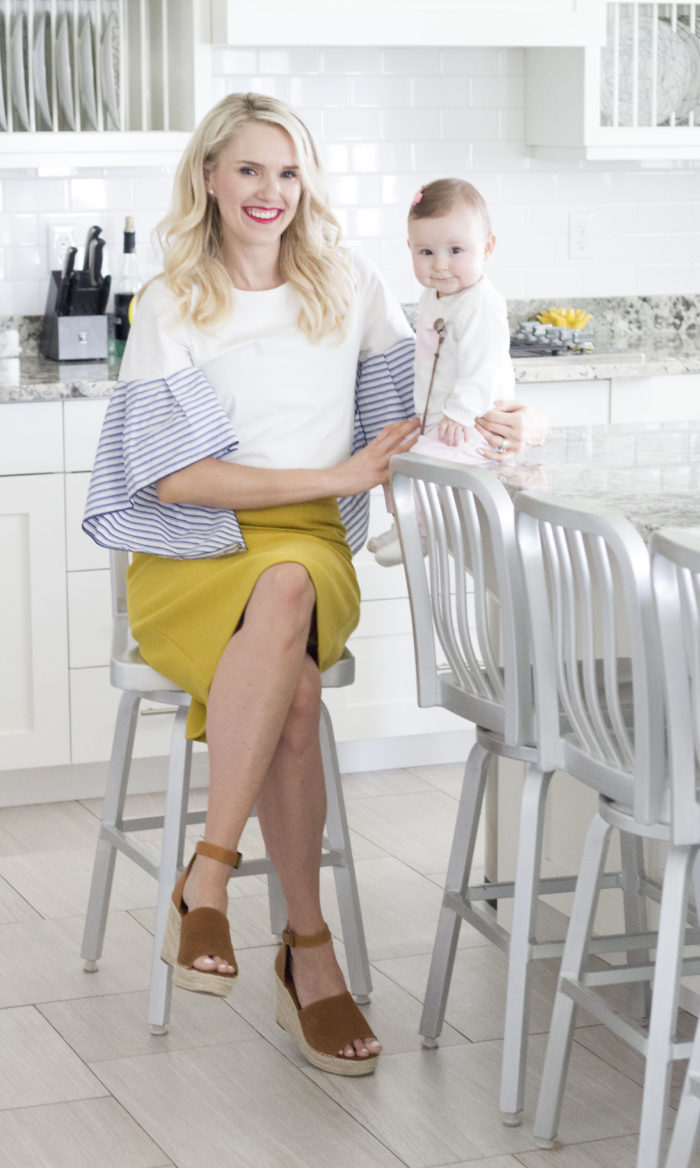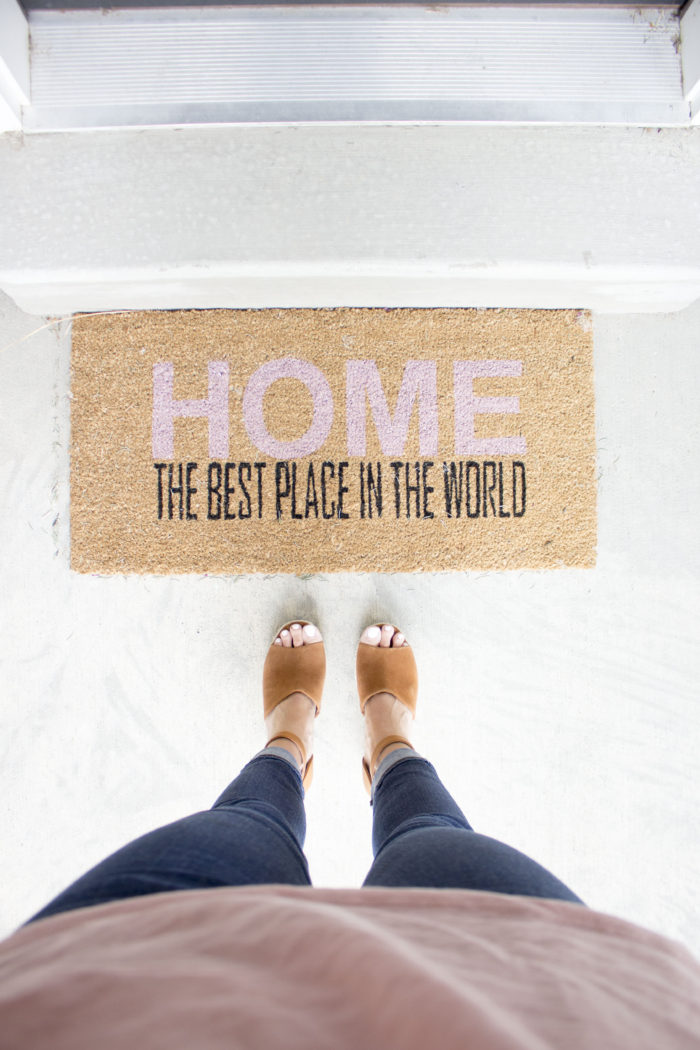 My shirt: Amazon | My shoes: DSW (order 1/2 size down) | Earrings:  Amazon | Basket: Blossom Home (similar), c/o | Front door rug: Blossom Home, c/o | Sugar and Flour Canister set: Blossom Home (on sale!!), c/o | Rug in laundry room: Blossom Home, c/o
It still feels like winter here in Utah (it's been in the 40's!) but I have a feeling (wishing thinking…) that summer is going to officially pop in soon and we won't have to wear our jackets any more! I partnered with Blossom Home for a little spring home update this week because it's always nice to see some fresh home decor at the change of a season. They have really great items at really great prices!! I think my favorite is this front door mat. It makes me smile every time I see it! They have curated the most darling home accents.
I also like to add in a few new pieces to my wardrobe at the beginning of a season, and I love this shirt. I love that the sleeves are so different and fun, and that it can be worn with jeans or tucked into a skirt. Oh, and it's $15.99. YES I'M BEING SERIOUS! Make sure to read the sizing guides on the shirts below; I ordered medium and I'm normally a small in other brands. And you haven't bought these shoes yet, you need to! Order 1/2 size smaller than normal. They're a fraction of the price of any other shoe that looks like this! They take an hour to break in and then they are perfectly comfortable.
I posted lots of my other favorite cute spring tops right now below with the price under each of them. Each image is clickable! These are DEALS!
$16.99!!
$11.99!!
$15.99!!
$15.99!!
$23.99!!
$18.99!!