Thank you to Nordstrom for sponsoring this holiday favorites blog post!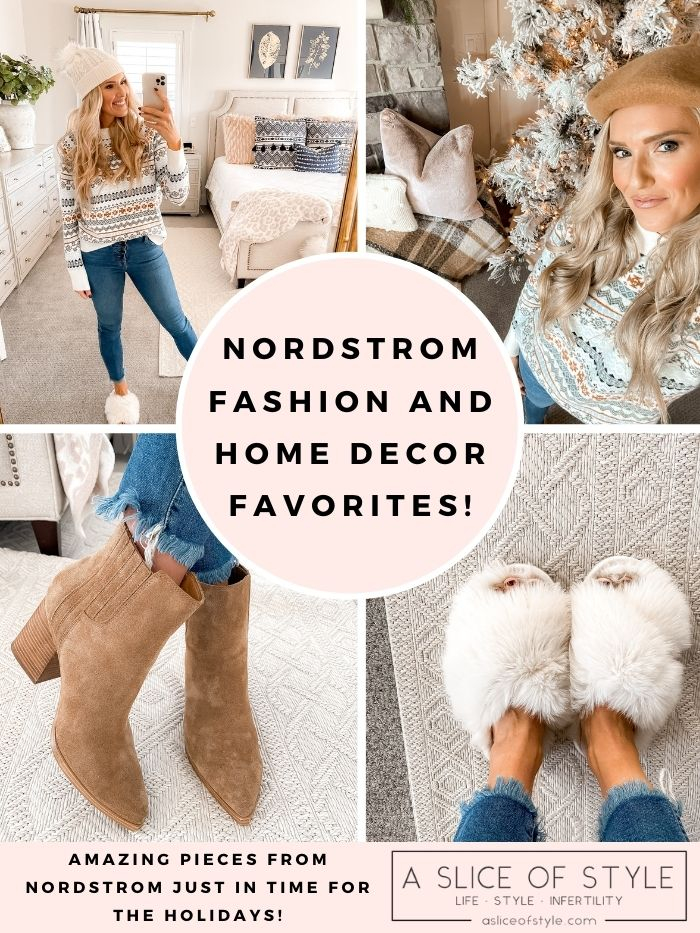 I'm excited to share with you guys some amazing fashion and home decor items from Nordstrom, just in time for the holidays! They have amazing quality pieces that make GREAT gifts for everyone on your list! Nordstrom fashion is always incredible, and I am especially loving their selection right now!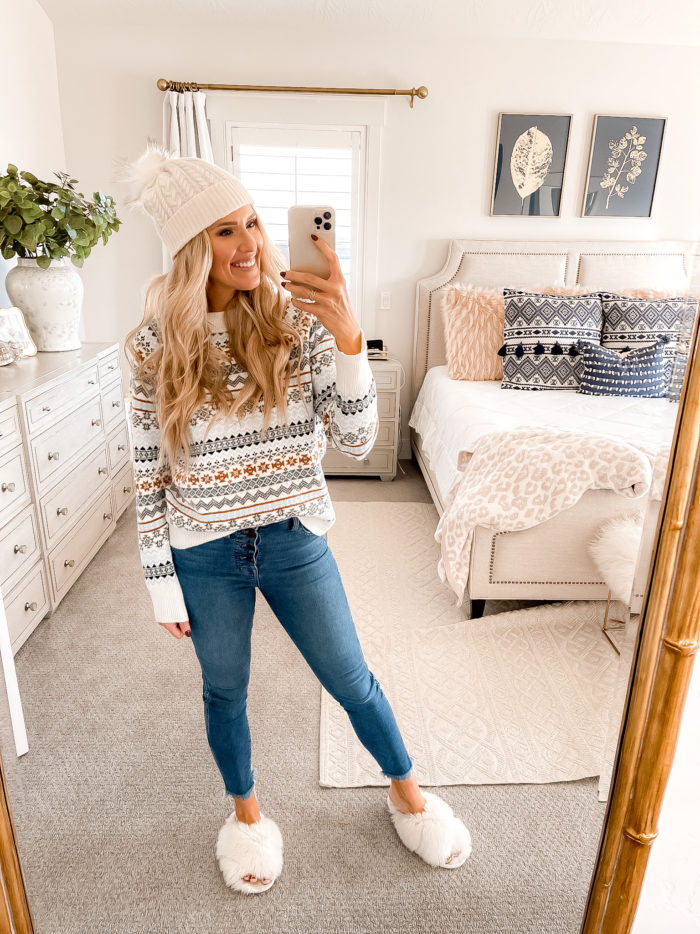 The slippers would make such a great gift! They run true to size. I have them in pink and ivory. They're incredibly soft and comfortable!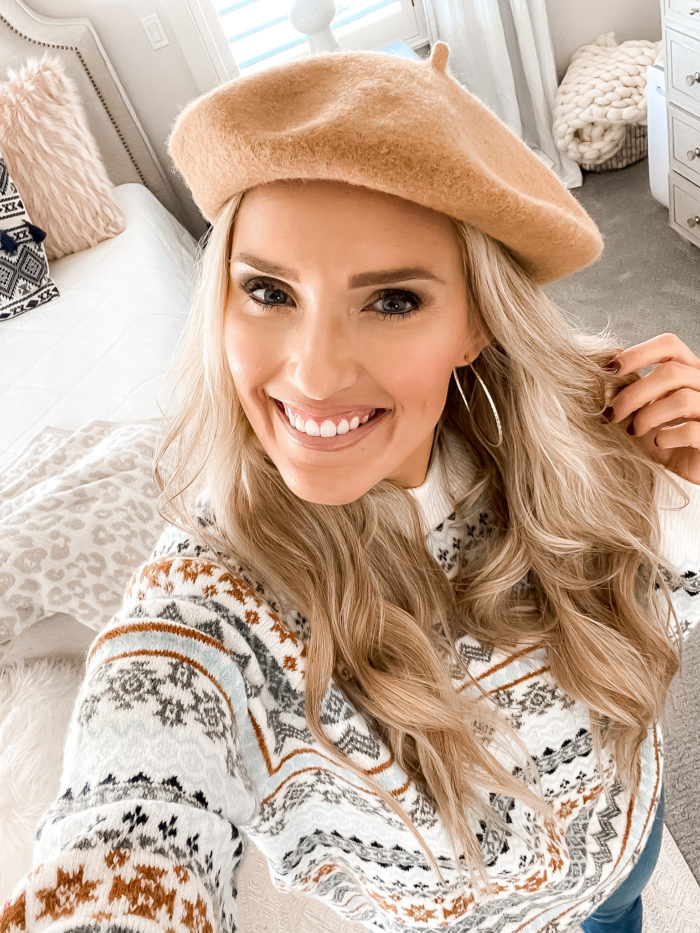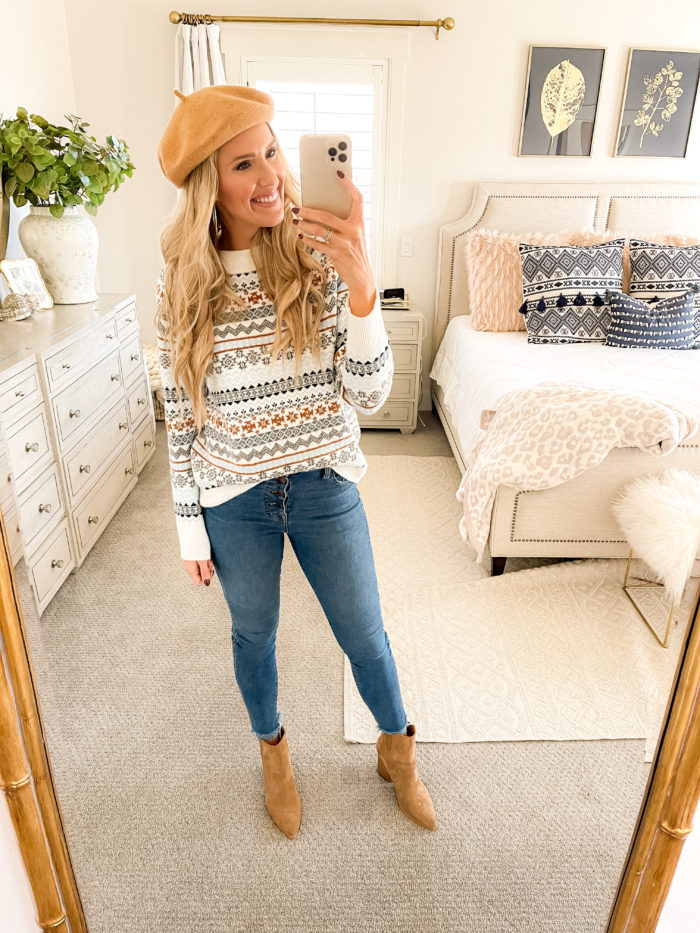 The wool blend buret is a really fun, festive hat for winter. It's a fun piece to style in a lot of different ways!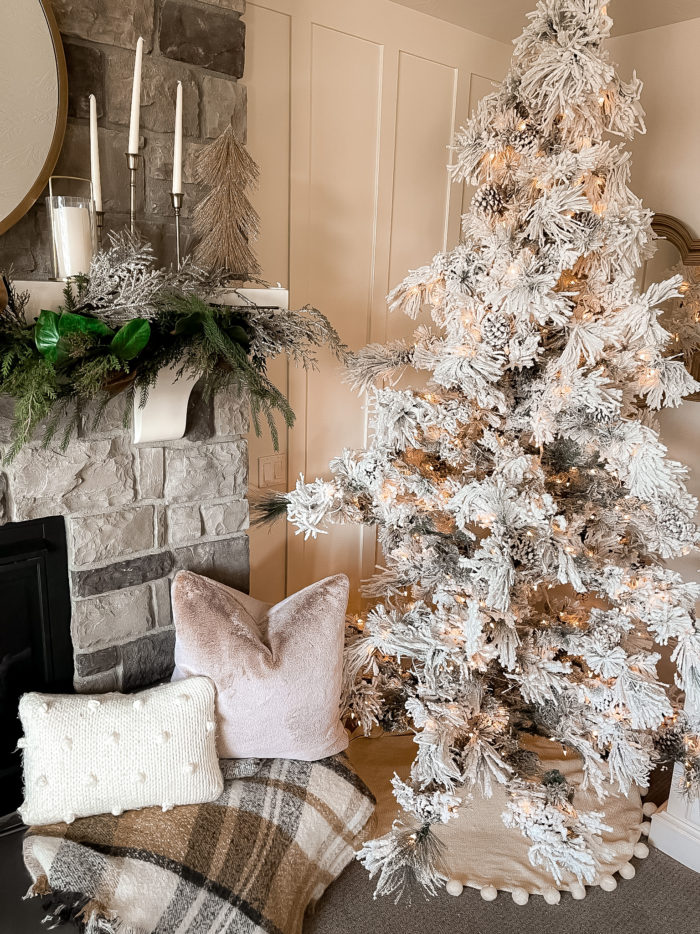 I love this faux fur accent pillow! It's really soft and luxe, and it elevates our christmas decor. It can also be used year round as it's not specifically a holiday pillow.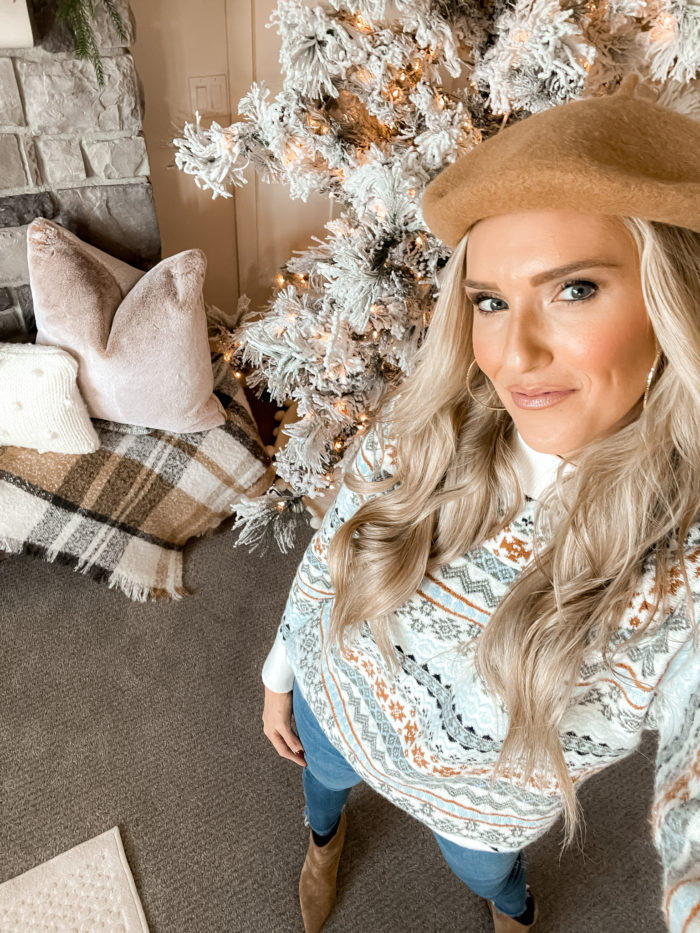 The Fair Isle crew neck sweater is really thick and soft. Not itchy at all! It runs true to size. I'm wearing a small. It's a great, festive winter piece! I wore it for date night and it was perfect!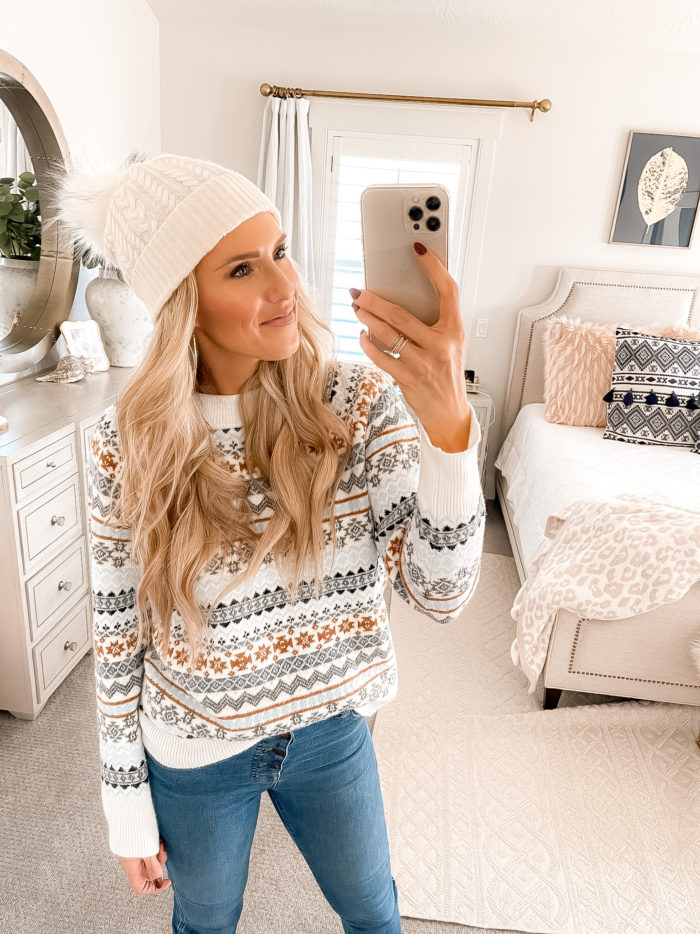 This super cute beanie is made of cashmere, so it isn't itchy at all. That can be hard to find in a beanie! It's really thick and will definitely keep you warm.
Check out the pictures below to shop more items I am loving from Nordstrom!

if you liked this post about Nordstrom Fashion, you might like these posts too:
Best Jackets and Coats From Nordstrom Anniversary Sale 2020
2020 Nordstrom Anniversary Sale: The Best Items from Every Category!
Best Boots and Booties from the 2020 Nordstrom Anniversary Sale!