This Easter table setting post is sponsored by World Market, a brand I have always loved. All opinions are my own.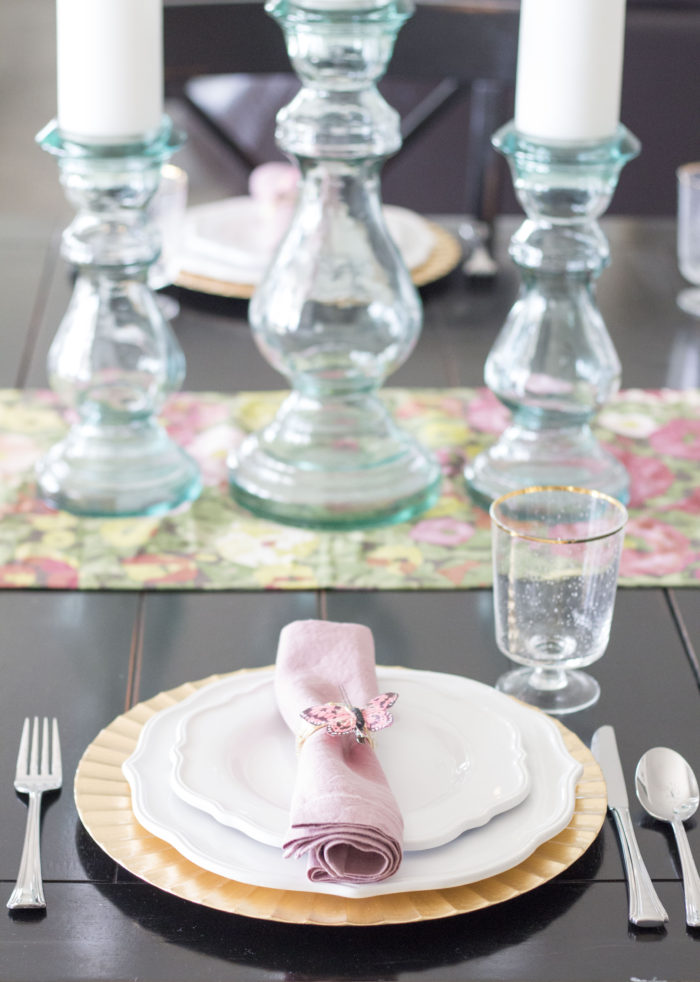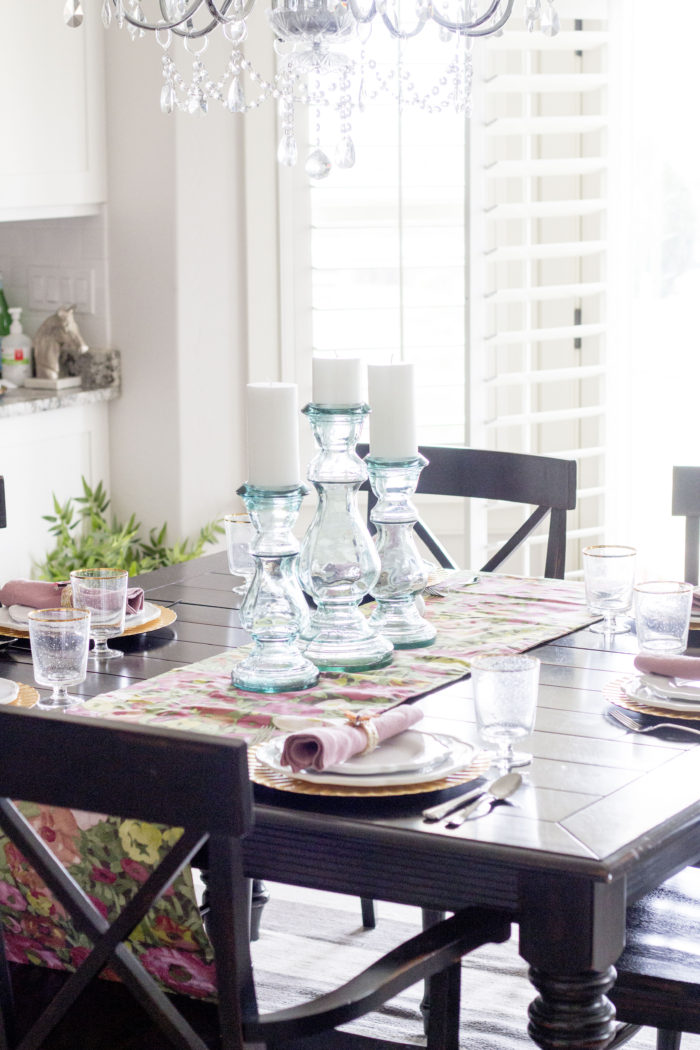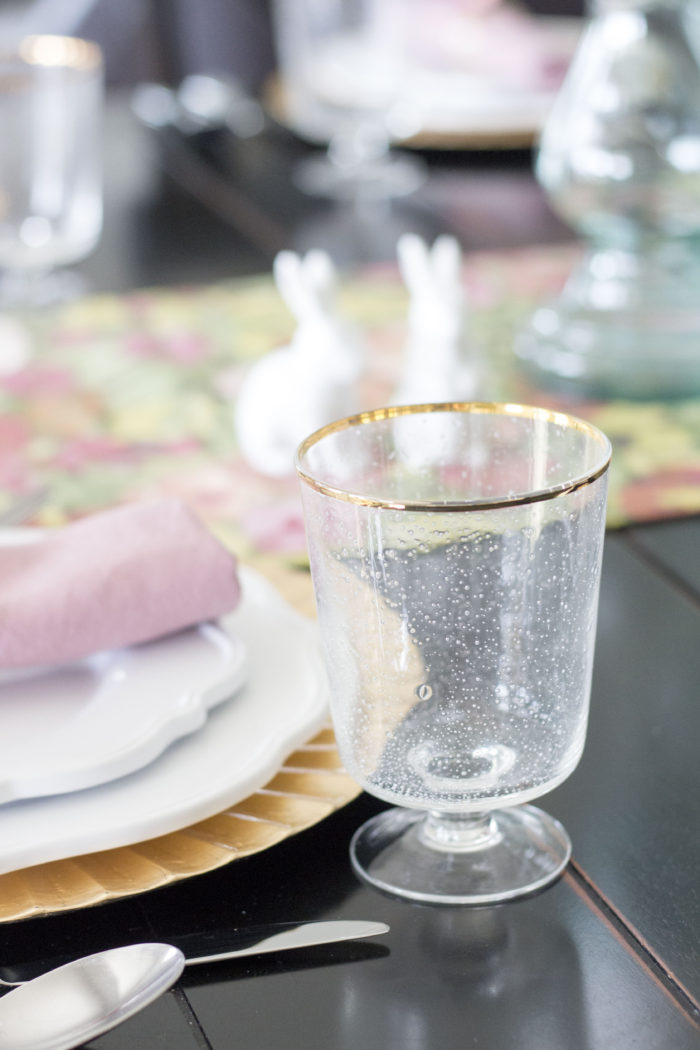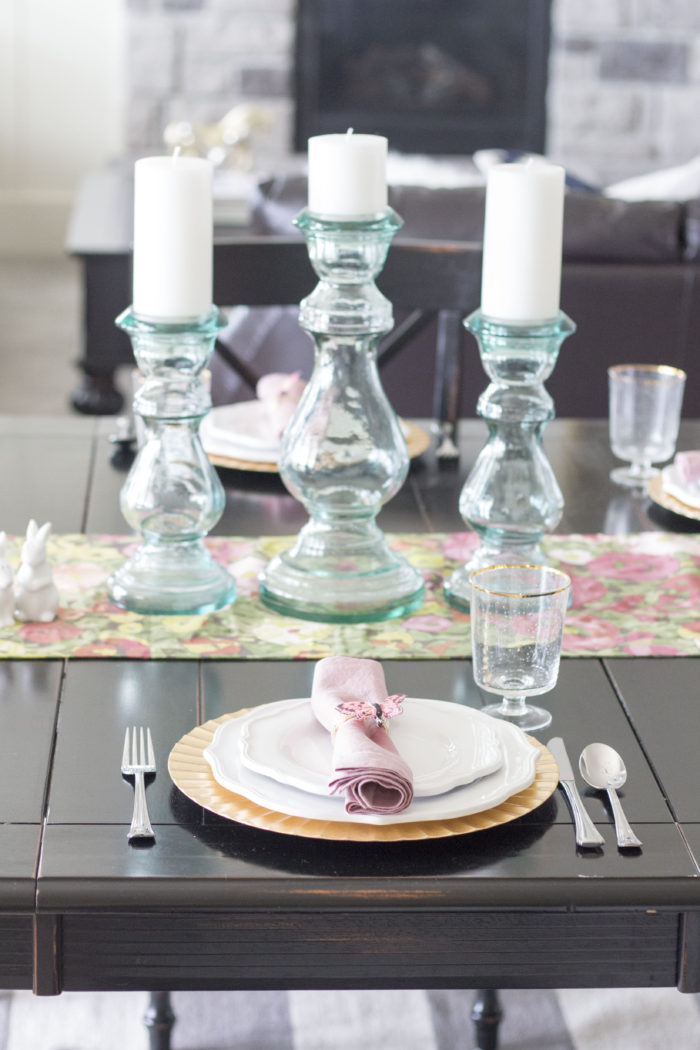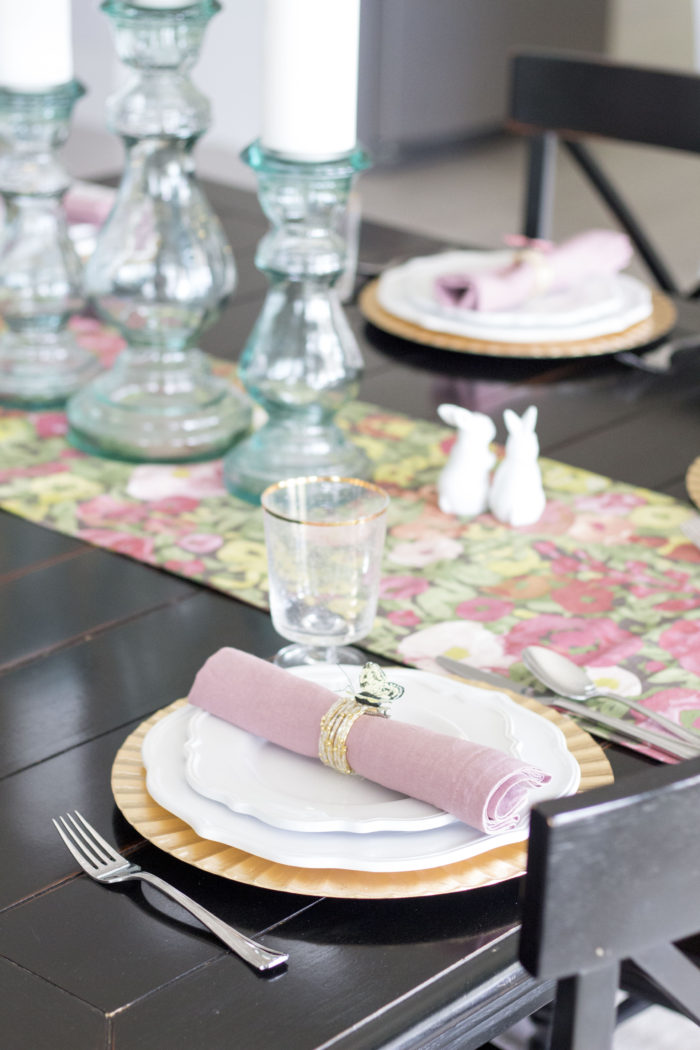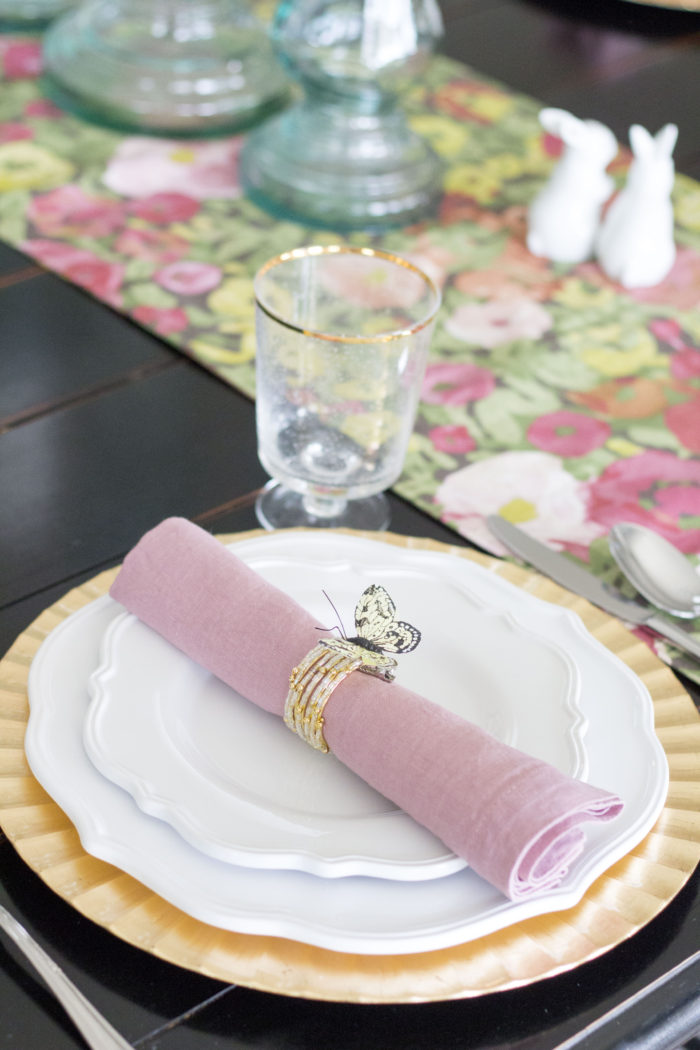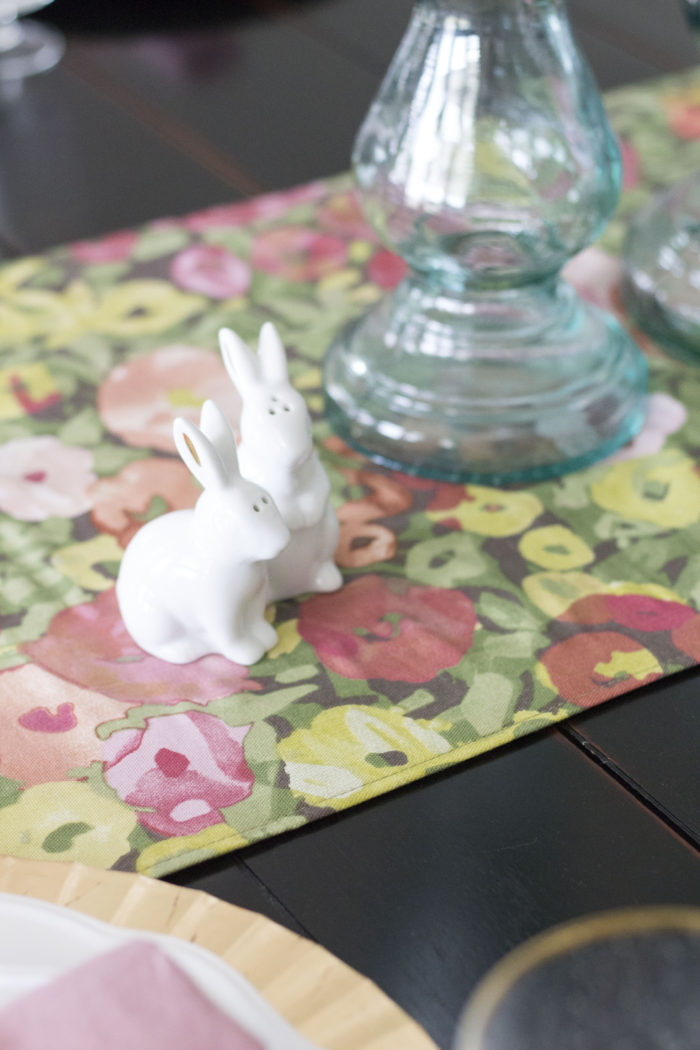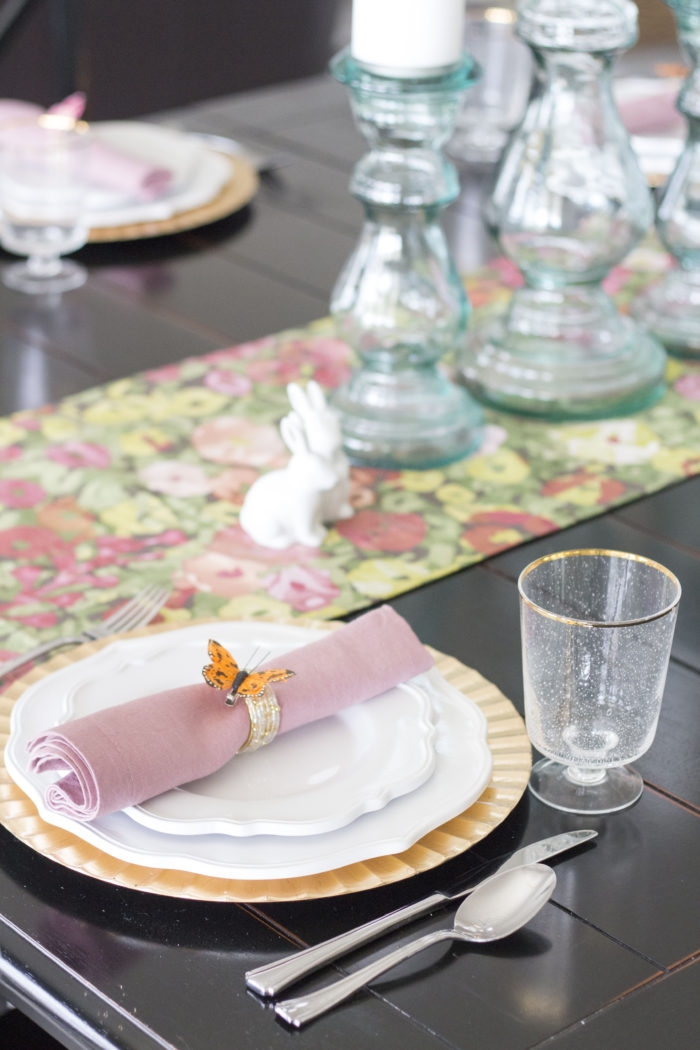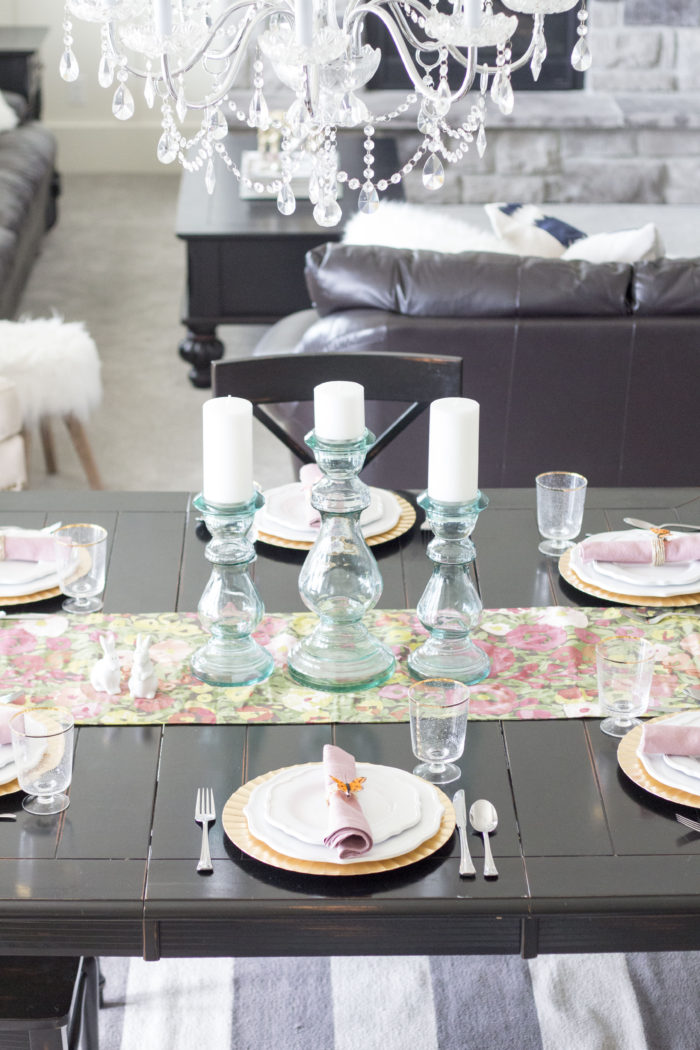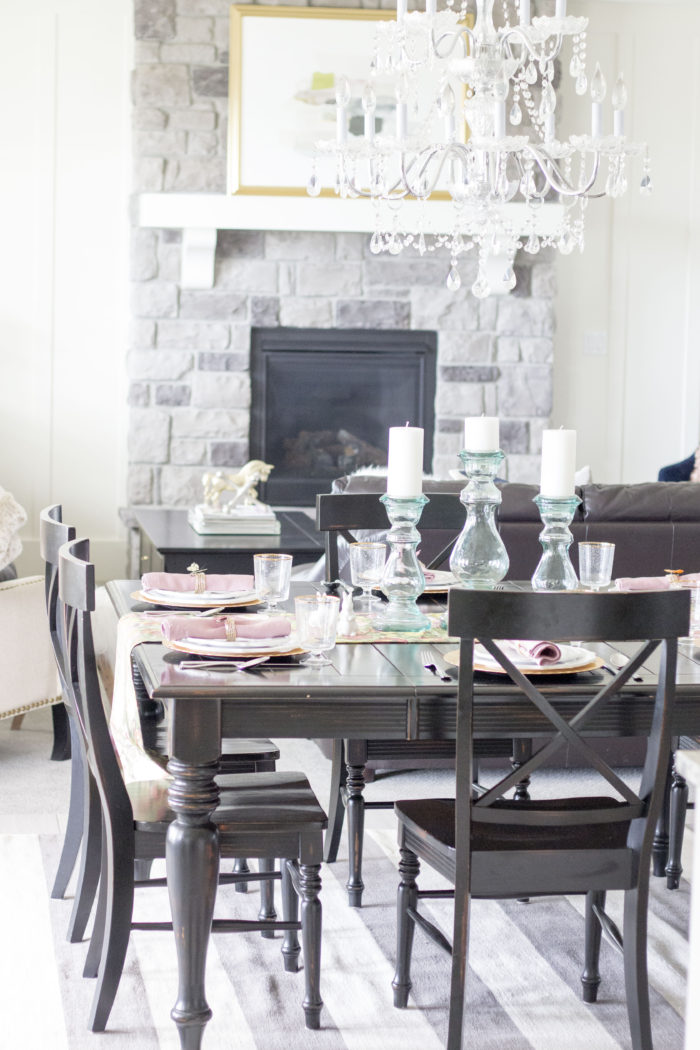 Napkins (on sale!) | Napkin rings | Dinner plates (on sale!) | Salad plates (on sale!) | Table runner (on sale!) | Chargers | Butterfly clips | Candle holders | Gold rimmed glassware (on sale!) | Bunny pepper shaker | Bunny salt shaker | Rug (on sale!)
Easter Table Setting:
Easter is just around the corner (it's on Sunday, April 16th), so today I'm really excited to show you this Easter table setting that I put together! April is when you can typically count on good weather most of the month. The flowers are blooming, the sun is shining, and I'm loving all of the pretty pastels. I love Utah in the winter until December 31st. Then the beginning of the year is basically the survival months because it's so cold and you just have to put your head down and tell yourself that you can, in fact, do hard things because otherwise you just want to hibernate like a bear.

This Easter table setting feels fresh and springlike, so it's perfect for Easter brunch or dinner. We love having our family over for dinner because 1) we love a good meal, and 2) we love spending quality time with the people that we love. Somehow, good food is involved in a lot of those times. I think one of my favorite parts about this table are the plates, because I love the scalloped edges, and the cute little butterfly clips that I added to the gold napkin rings. You could add the butterfly clips to many things, like gift bags or the edge of a plate that you're bringing to a neighbor full of goodies.
Oh, and good news! Through today, World Market has extra savings:
Buy More Save More
15% off $100+
20% off $200+
25% off $300 Plus Free Shipping on $300+
Use Code: SAVENOW
I hope you have a great day!! See you back here on Wednesday, my friends.
Loving this Easter table setting feature? Take a look here for more of my shop favorites!
Here are some other cute Easter decor ideas that I love: