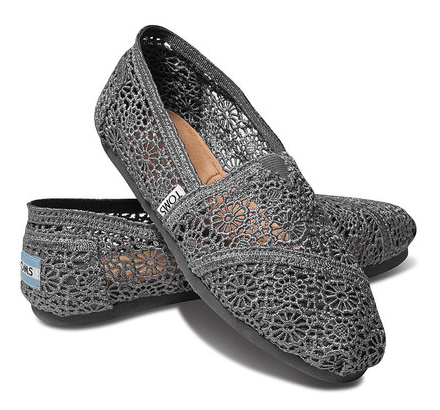 Happy Wednesday, guys! I'm always a fan of a Wednesday that feels like a Tuesday because of the holiday on Monday. That means Friday is two days away. It also means that Tyler and I get to go to the Journey concert tonight! My friend texted me yesterday asking us if we wanted to go to the Journey concert with her and her husband since his work is having a private concert tonight. I texted her back, "Don't stop believing! Hold on to that feeeeeeling!!!" aka yes, we would love to join you.

I'll also be on Good Things Utah this morning sharing my top tips on how to save money and shop smart. If you're local you can tune in at 9 am. If you're not, I'll post the link here after. Wish me luck!!
Okay, now onto the sale. I found an incredible TOMS sale for the whole family and I was honestly surprised to see how good the selection was! They have pages and pages of TOMS for women, men and kids. Plus, they have cool sunglasses! Did you know TOMS had a sunglasses line? Oh you did? I didn't.
I chose some of my favorites below and compared the original price to the price they are on sale for you. Click on each image to take you directly to that style!