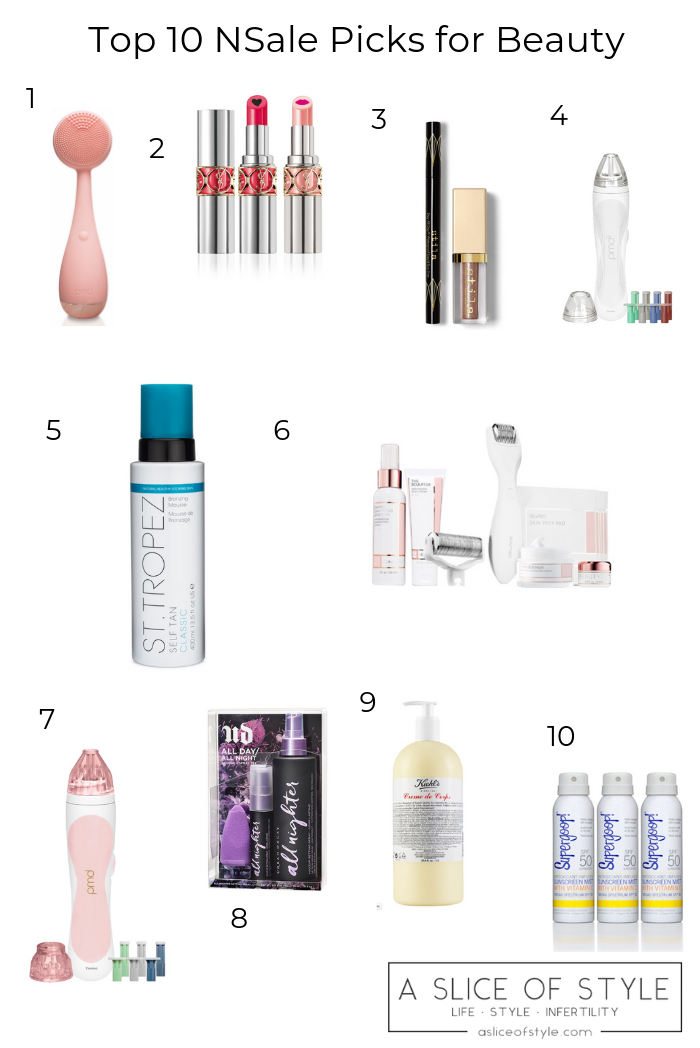 Nordstrom Anniversary Sale: Top 10 Beauty picks
I use this EVERY single night!! It's better than the Clarisonic I used for years because you don't have to change the brush head and it's a lot more sanitary.
I love this pretty duo. The colors are beautiful and SUPER moisturizing.
This is my favorite eyeliner EVER. It stays put all day!! During the Nordstrom Anniversary Sale, you also get a free eyeshadow. I can't wait to try it!
I use this PMD once a week to remove the dead skin cells so my skincare actually works. I have noticed a HUGE difference in my skin since starting to use it a few years ago!
Best self tanner of all time.
This is the one thing I don't have and want so bad!! I've heard SO many amazing things about the GloPRO!
This is the PMD Classic. The Pro has a smooth glide head and more options, but I used this for years (up until a couple of months ago) and I loved it.
The best setting spray EVER!!! This is SUCH a great deal! I use this every single day after doing my makeup to set it and my makeup always looks great, even right before I go to bed.
SO many people love this lotion for sensitive skin. The Nordstrom Anniversary sale is the time to stock up because it's on the pricier side!
This is one of my favorite sunscreens because it rubs into your skin so easily!!
See all of the items from the Nordstrom Anniversary Sale I bought HERE in my dressing room diary with all the sizing information!!