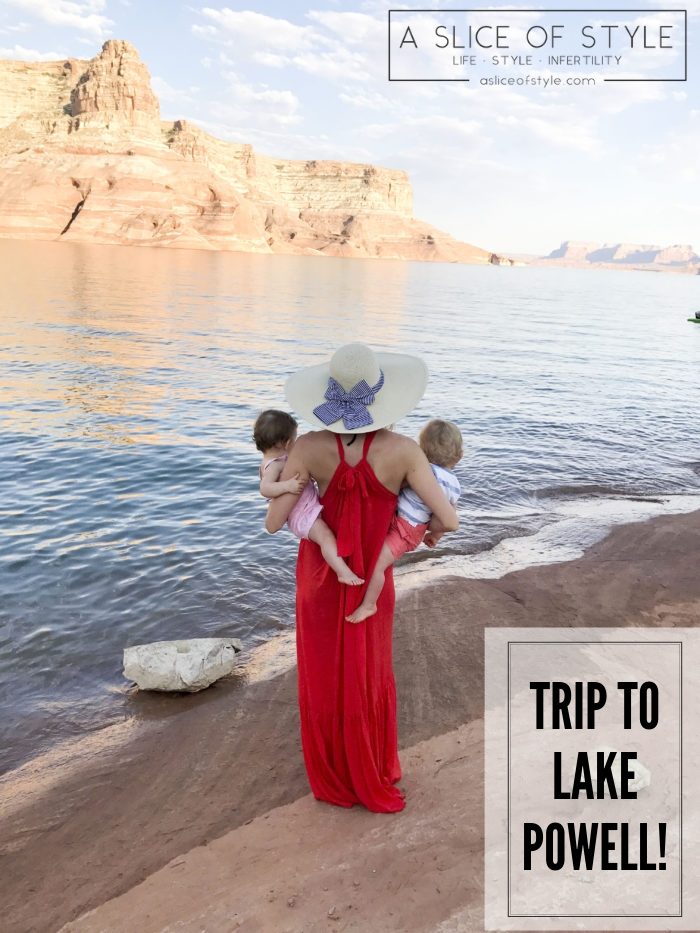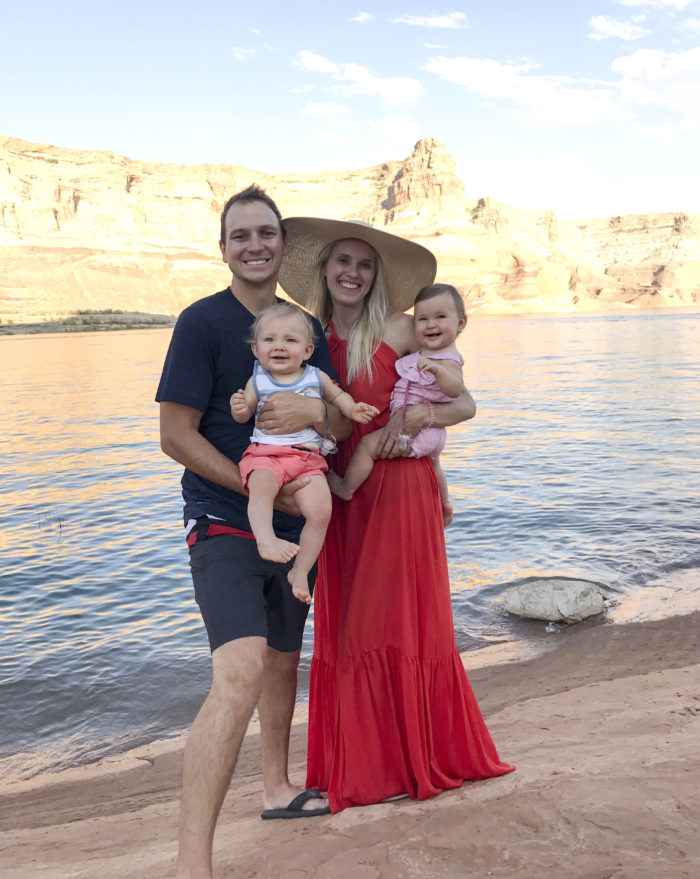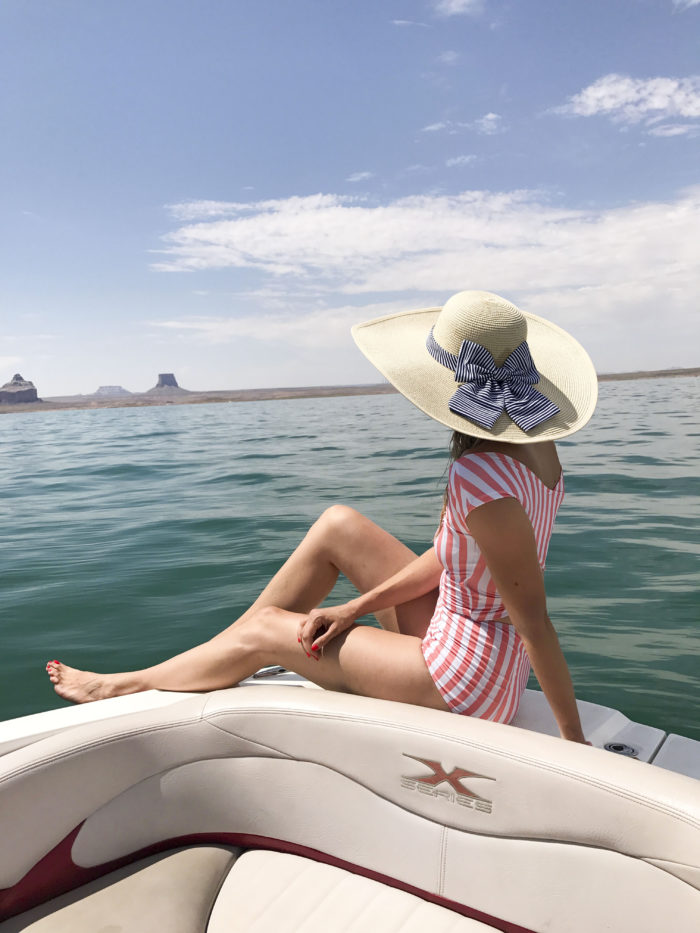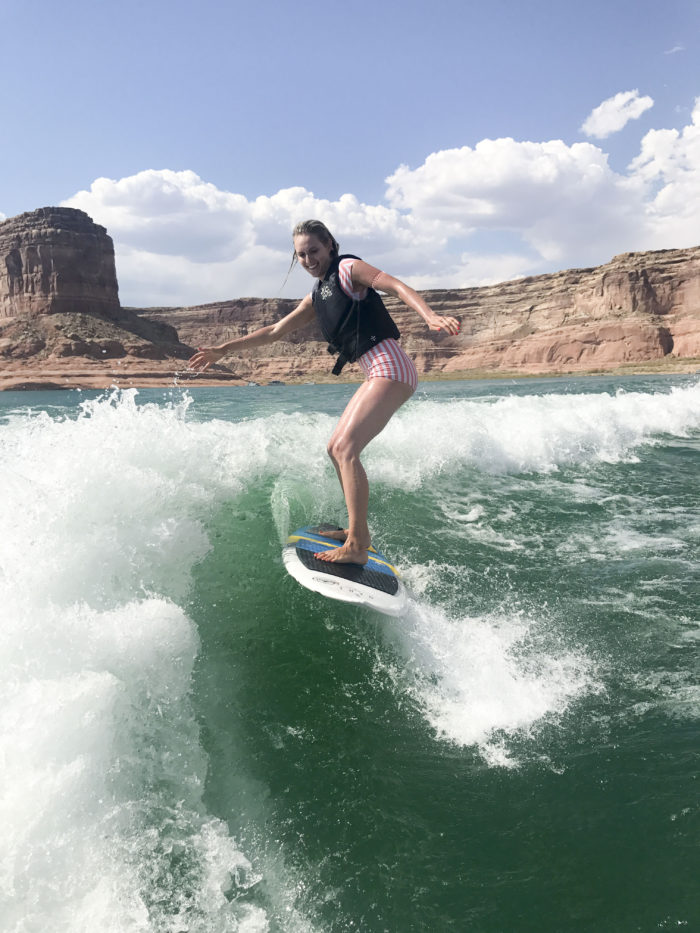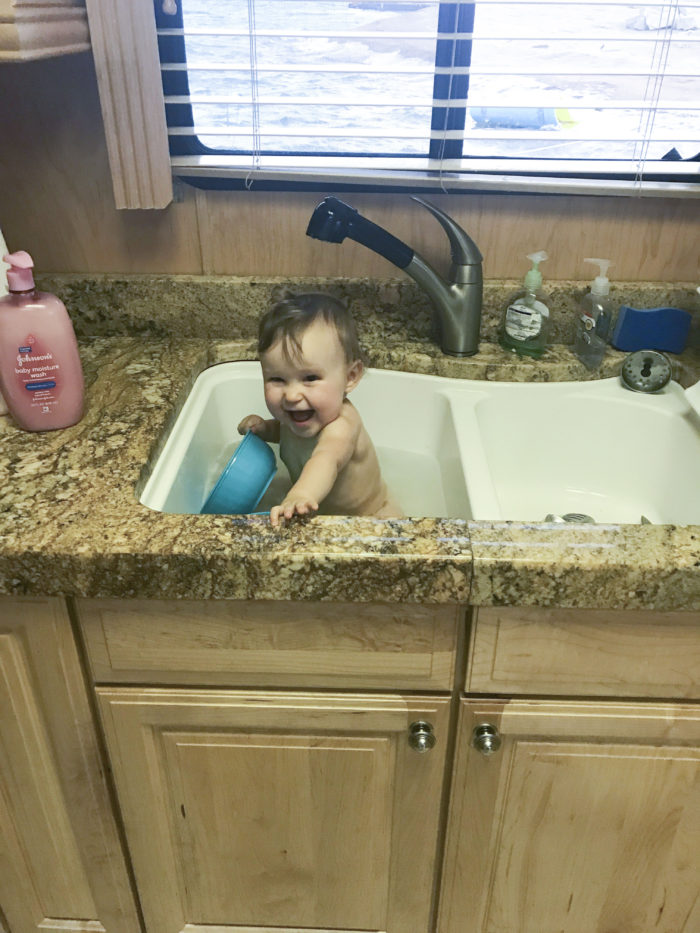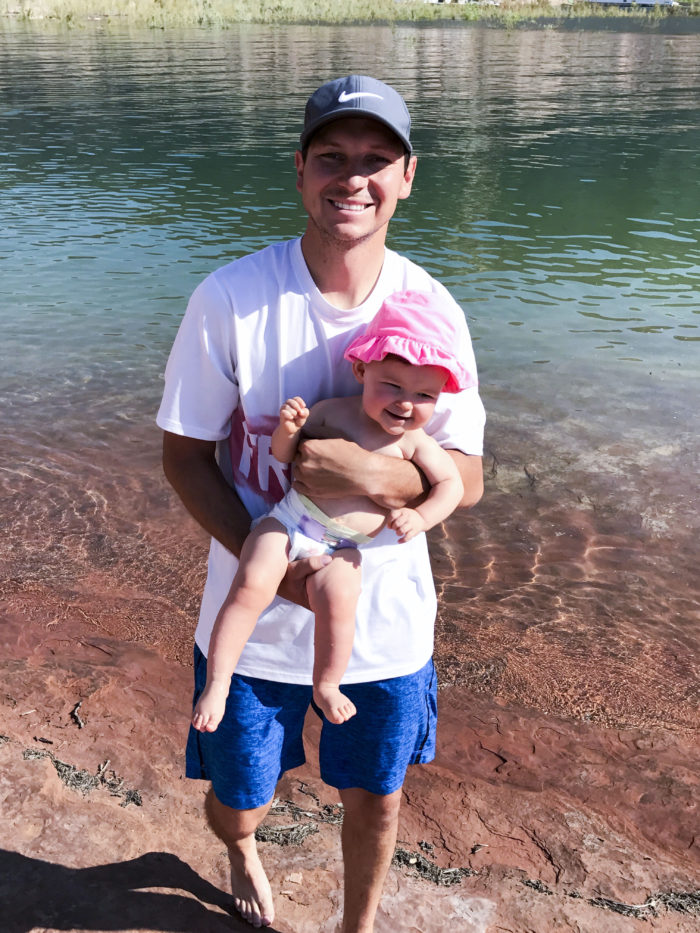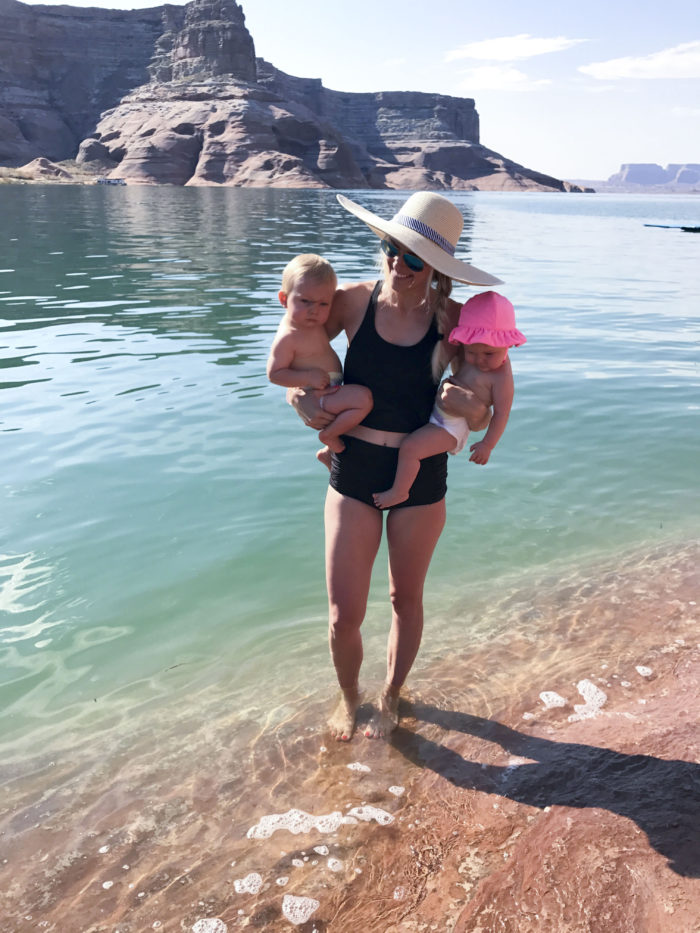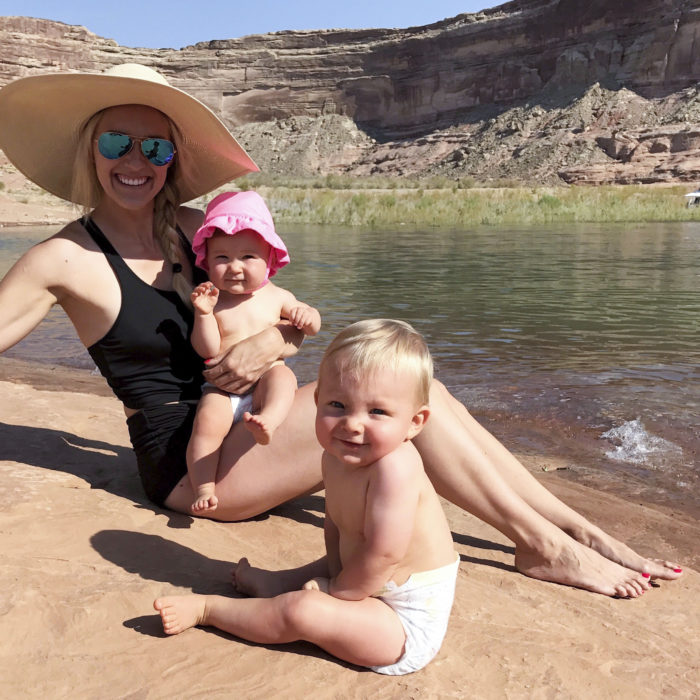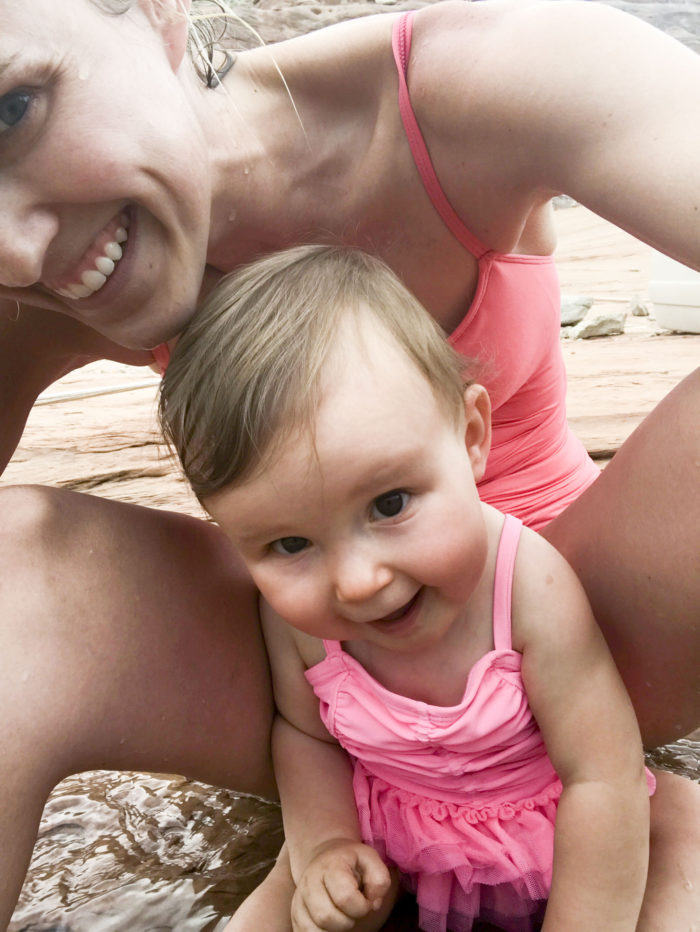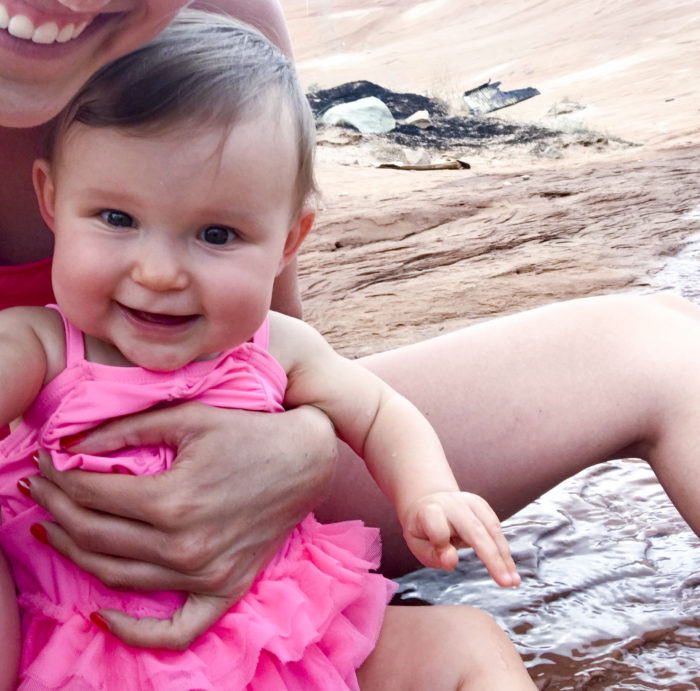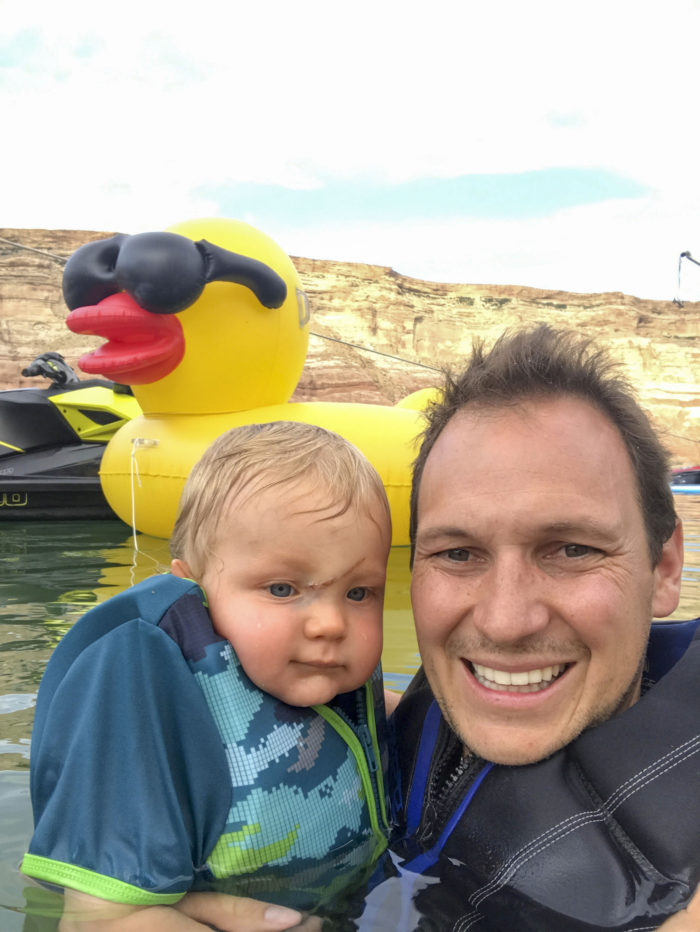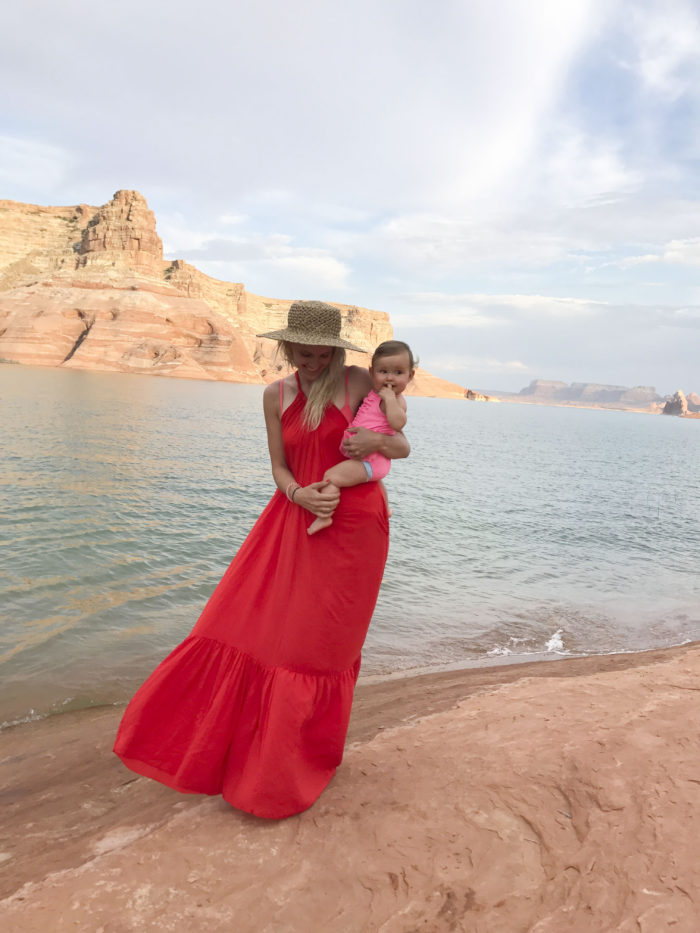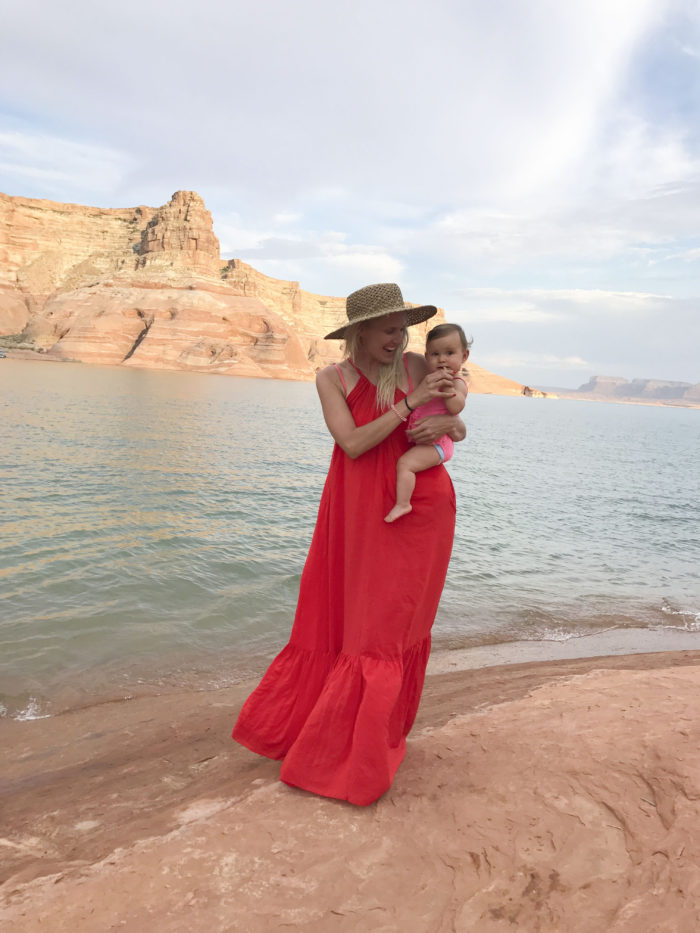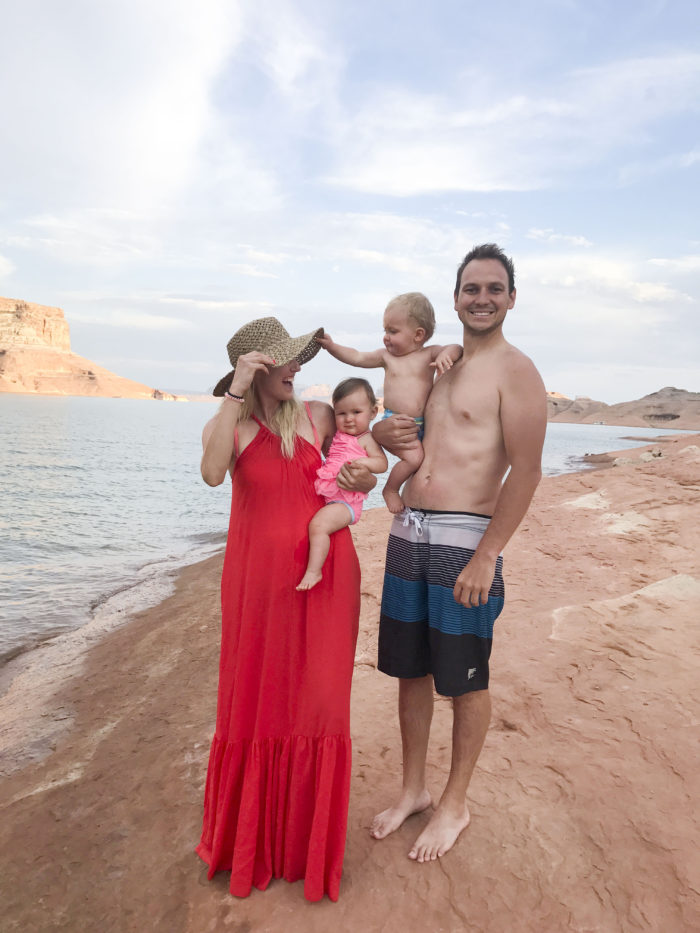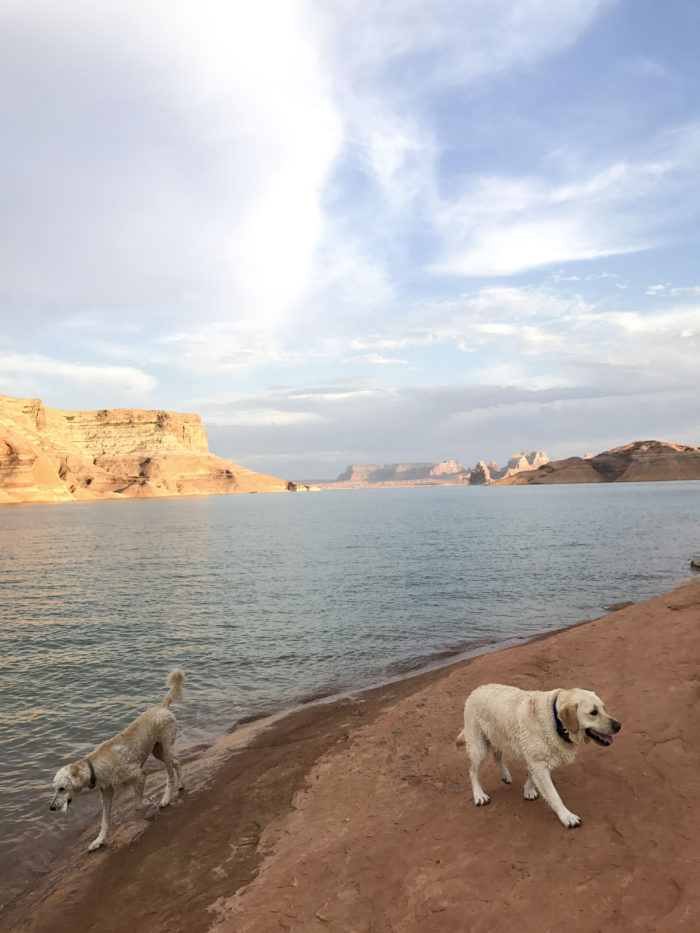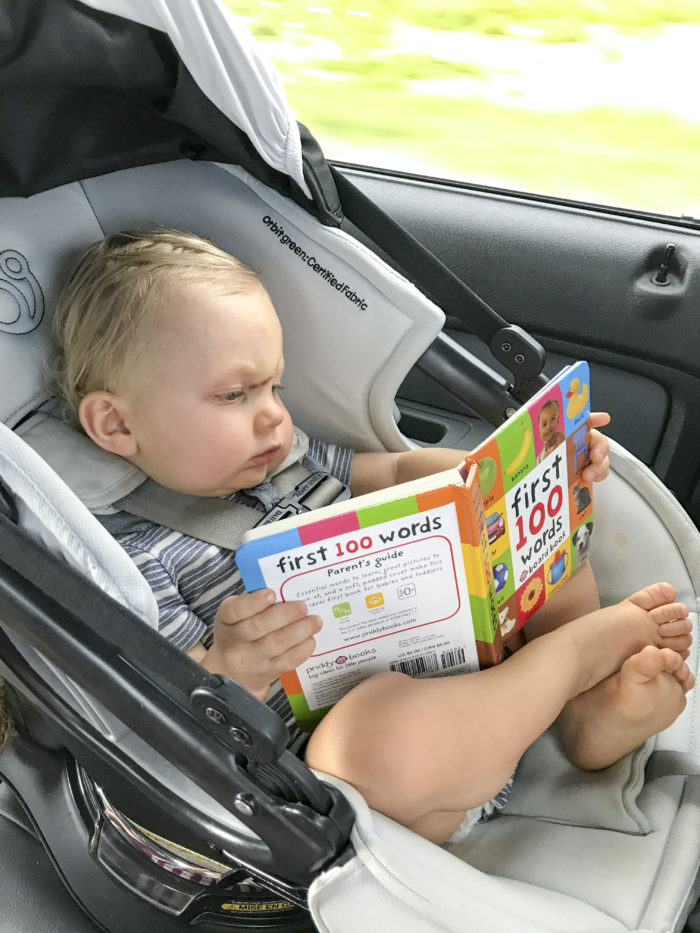 Striped one piece swimming suit: Amazon (only $16.99!!) | Bow hat: Nordstrom, similar here | Red dress cover up: Nordstrom (40% off + comes in navy too!) | Black swimming suit top: Kortni Jeane| Black swimming suit bottoms: Kortni Jeane | Striped peach swimming suit top: Kortni Jeane | Striped peach swimming suit bottoms: Kortni Jeane
We had a great time at Lake Powell; it was Harris and Goldie's first time! They came last year with us but they were fit snugly in my belly and made it pretty miserable for their mama 😉 I basically just slept a lot and sat a lot, very uncomfortably, the whole time. This year was a lot more fun! I was hesitant because I knew there wouldn't be a lot of space to sleep on the houseboat, but we made it work. I put their pack n' plays right next to each other in our little cubby room and I laid at the bottom of the bed with the small space left and my legs couldn't stretch all the way out. Ha! I"m glad to be home in my own bed but I'm glad we were able to have fun bonding time with family.
As we were driving down, Tyler said, "Okay, I can't hold it in any longer. I have a surprise for you and the twins." He got us a GIANT rubber ducky from Costco to float on because he knows how much the twins love their little rubber duckies at home in the bath! It made me so happy.
If you notice a scratch on Harris' face in some of these photos, it's because my niece's friend was holding him and lifted him too high and he hit his head on the low ceiling fan!! Oh my goodness. I felt horrible. Luckily it missed his eye!
While the twins were napping, Tyler's mom listened for them on the baby monitor so we were able to go out and go surfing on the boat. I hadn't gone for 2 years so it was really fun to get out again! I love it because when you fall, it doesn't hurt and it's low impact. I can't say the same for skiing or wakeboarding.
You better believe I took my WM Nutrition with me! Like I've said before, I love the blueberry protein because it's so easy to take anywhere with the individual packets that it comes in. I liked sipping on the Advantraslim during the day because it curbs cravings and it's SO EASY to eat a lot while you're on vacation and sitting around the houseboat. It helped a lot! You can read more about why I love it so much here. Use code Jenica40 to get 40% off their site!!
It's good to be back in the swing of things! The Nordstrom Anniversary Sale starts TOMORROW!! Make sure to check back here for the best ways to navigate the sale + what sells out the fastes tomorrow. I'm going shopping and will make sure to help you pick out the best deals!