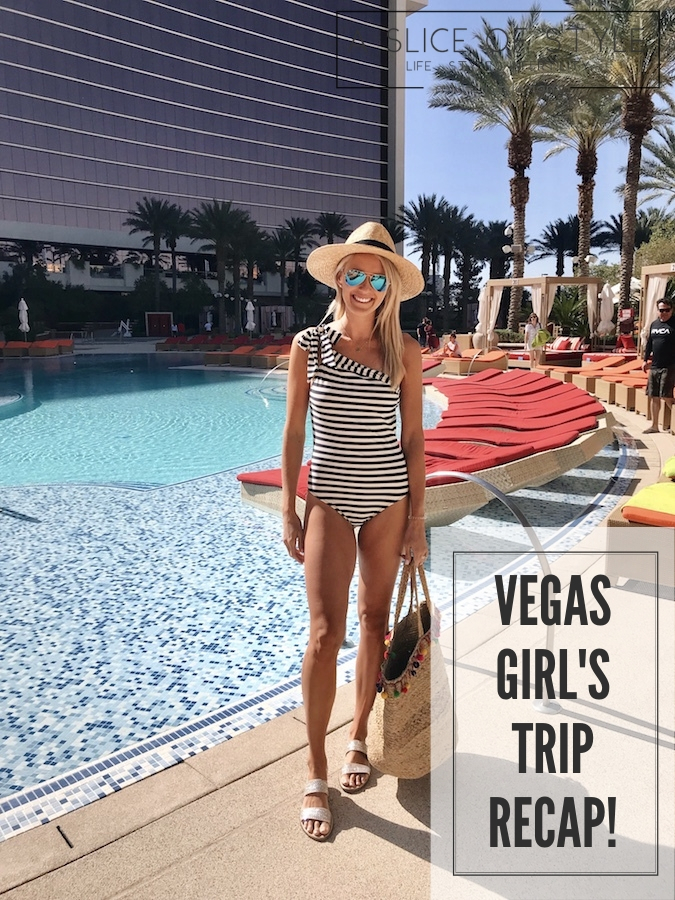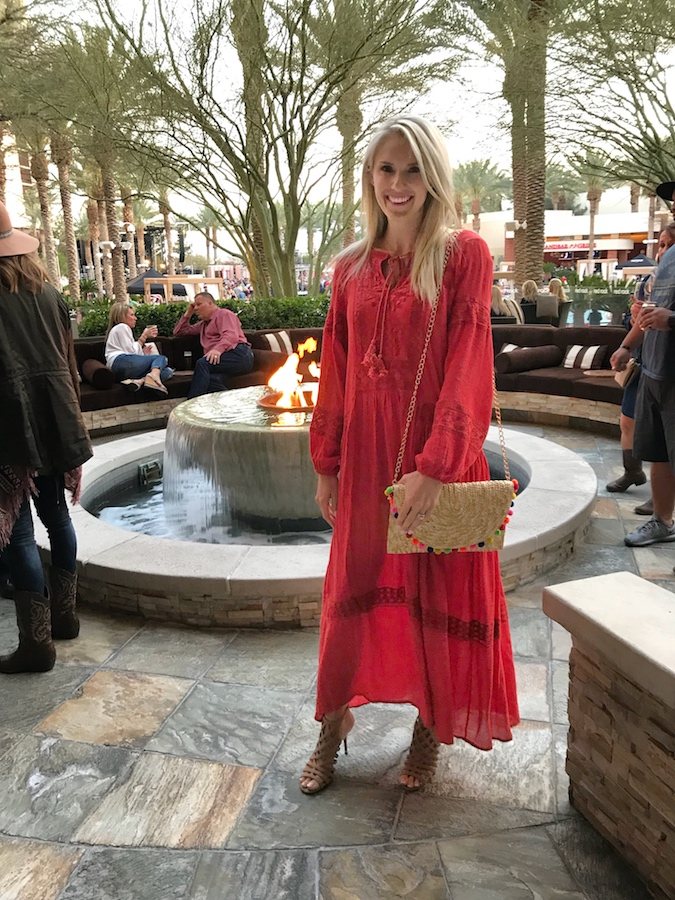 similar bag here and here | dress | sandals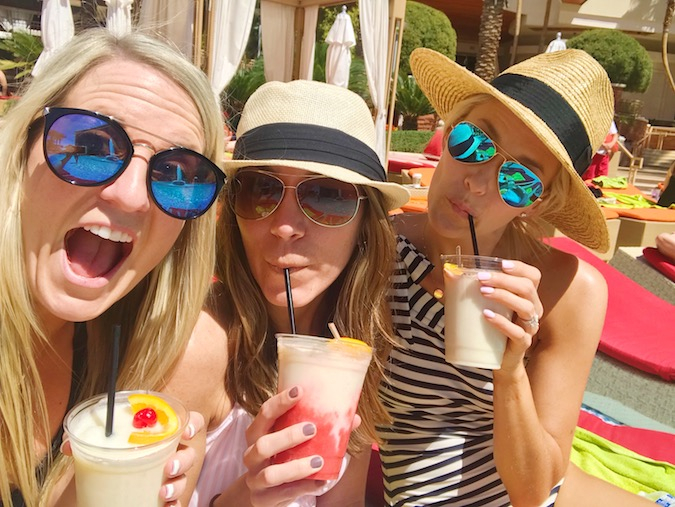 hat | sunglasses | swimming suit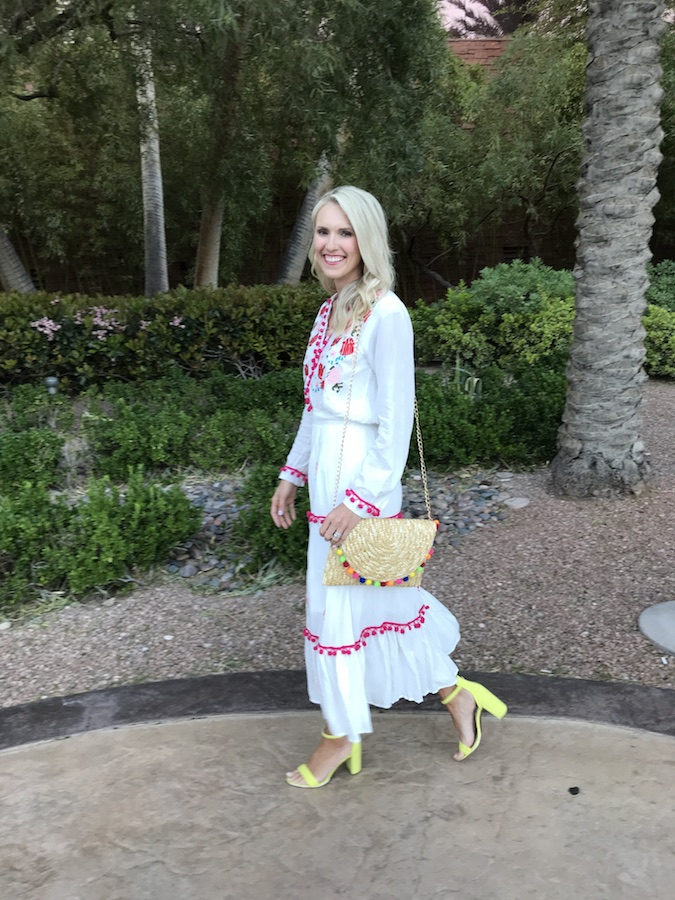 Dress | Sandals | Similar bag
I went away on a girl's trip a couple weekend's ago to Vegas (you may have seen on Instagram). Looking forward to this trip literally got me through those smoggy, cold Utah winter days. When I would start to get depressed, I would think ahead and knew that I had something fun, sunny and relaxing to look forward to. Winter is hard for me!! I had a hard time keeping those winter blues away. I love to plan events to look forward to.
Whenever I go to Vegas, I like to either stay at the Red Rock Resort or Green Valley Ranch. I don't like staying on the strip  because it's not really my scene. We stayed at Red Rock this time which has everything that I need for a girl's trip: sunshine, amazing pool, great food and great shopping just across the street. It's also really clean and they have a movie theater on site. It's literally the perfect girl's trip location, and it's nice because it's about 20 minutes from the strip, so you can head out to see a great show at night. We went to see Justin Timberlake because he was in town, and I really want to see the Michael Jackson Cirque de Soleil show next time. I've been dying to see it for years and I better do it before they stop producing it!
I linked all of my outfits I wore on the trip above, and also below. You know I value high quality items that are priced well. Hope you have a great day, friends!